Gov. J.B. Pritzker said Monday that there are no plans to suspend Illinois' automatic voter registration program as election officials work to…
Illinois residents who made finding a new job one of their 2020 resolutions will have a better understanding of how employers use artificial i…
SPRINGFIELD — Illinois lawmakers return to Springfield on Tuesday for a spring session that will be a test of whether Gov. J.B. Pritzker and t…
Attorneys general in 20 states and the District of Columbia filed a lawsuit Thursday challenging a federal regulation that could allow bluepri…
Only 15 people who self-identified as not being U.S. citizens cast ballots in the 2018 and 2019 elections, the Illinois State Board of Electio…
U.S. Rep. Rodney Davis, R-Taylorville, on Wednesday joined state GOP members in calling for a suspension of the state's automatic voter regist…
Two Illinois school districts defended their actions against an elementary school teacher and a restoration company before the Illinois Suprem…
Republican lawmakers in Illinois are demanding answers from Secretary of State Jesse White about how 545 self-identified non-U.S. citizens wer…
SPRINGFIELD — Sen. Don Harmon, D-Oak Park, is the new Senate president, thanks, in large part, to a group of moderate suburban and downstate D…
Democratic state senators went into a private caucus shortly after 11 a.m. to discuss their choices for the next Illinois Senate president Sunday.
SPRINGFIELD — In presidential primary elections, it's all about the delegates.
The outgoing leader of Illinois' Senate offered a piece of advice for whoever next assumes the position — "bring everyone together."
Tens of thousands of Illinoisans who have had their driver's license suspended or revoked for having too many unpaid parking tickets or fines …
The Illinois Senate will hold a special meeting Sunday to elect a new chamber president.
 Illinois House Speaker Michael Madigan spent more than $445,000 in legal fees from his political war chest during the closing months of 2019,…
Gov. J.B. Pritzker wants the General Assembly to pass legislation banning public officials from working as lobbyists at other levels of govern…
Saying tens of millions of children are at risk, two U.S. senators and 10 members of the House of Representatives, all but one of them from Il…
A year ago this week, Democratic Gov. J.B. Pritzker was sworn into office.
The state's agriculture director resigned last weekend at the request of Gov. J.B. Pritzker for failing to disclose contents of a 2012 email t…
Gov. J.B. Pritzker said Tuesday that a powerful lobbyist and close confidant of Illinois House Speaker Michael Madigan should cooperate with f…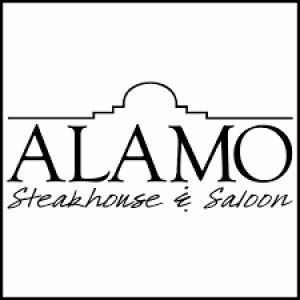 Alamo Steak House & Saloon
The law is also the target of a lawsuit filed by the Illinois State Rifle Association, as well as several gun shops.
Citing the departures of two state lawmakers who resigned their seats while under federal scrutiny, Illinois State Comptroller Susana Mendoza …
Gov. J.B. Pritzker's top agriculture official resigned this weekend after the administration learned he had knowledge of a July 2012 email in …
An Illinois lawmaker wants the state to set aside reserved parking spots for expectant mothers and parents with a newborn child at the Capitol…
Gov. J.B. Pritzker, focused on winning over voters on a new graduated-rate income tax, is dismissing a proposal floated by a property tax reli…
CHICAGO — At least 1,000 anti-abortion marchers shut down Loop thoroughfares Saturday afternoon, rallying from the Daley Center to the Congres…
In year two, Gov. J.B. Pritzker will focus on ending cash bail, reforming low-level drug crime sentencing and reducing mandatory minimum sente…