Election Day is scheduled for Nov. 3, but many Illinois residents have already requested mail-in ballots, an option state officials encourage …
The state of Illinois will soon begin distributing $250 million in federal funds to help cities, counties and other units of local government …
Gov. J.B. Pritzker on Wednesday announced the release of $46 million in grant funding for small businesses affected by the COVID-19 pandemic, …
After statements by some Black Lives Matter Chicago leaders in support of looting, Gov. J.B. Pritzker on Wednesday tried to separate illegal a…
Gov. J.B. Pritzker is announcing the disbursement of $46 million in support for small businesses throughout Illinois. See the list of recipients: 
The State of Illinois has cleared one of the last hurdles keeping 75 marijuana dispensary licenses from being awarded.
Illinois businesses can be fined for not enforcing mask wearing and crowd limits under an emergency rule from Gov. J.B. Pritzker that survived…
Rep. Steven Reick, R-Woodstock, offered a motion to block the rule, but it received six votes — all from Republicans.
Rep. Steven Reick, R-Woodstock, offered a motion to block the rule, but it received six votes — all from Republicans.
The U.S. Department of Housing and Urban Development is providing $21.6 million in CARES Act funding to 68 public housing authorities in Illin…
Gov. J.B. Pritzker had authority to issue successive 30-day disaster proclamations, the attorney general's office said.
A police force with a history of brutality and racism created a new crime-fighting team, but on one of its first forays into the streets, the …
After months of speculation, former Vice President Joe Biden settled on a running mate Tuesday and it was not Illinois U.S. Sen. Tammy Duckworth.
A group of Commonwealth Edison ratepayers asked a federal judge Monday to force the utility company, House Speaker Michael Madigan and others …
Chicago Mayor Lori Lightfoot said she remained opposed to calling the Illinois National Guard into her city after a night of looting and unres…
Chicago-area Republicans filed a federal lawsuit Monday alleging Illinois' expanded vote-by-mail program is a "partisan scheme" to help Democr…
Gov. J.B. Pritzker and the Illinois Housing Development Authority on Monday announced an emergency housing assistance program for Illinoisans …
A lawsuit seeking to force the state to default on billions of dollars in outstanding bonds should move forward, a state appellate court said …
The state health department said there have been 194,080 cases, including 7,636 deaths. The positivity for cases as a percent of total test fr…
A look back at the Illinois government and political developments that made news. Become a member today to get news like this as it happens.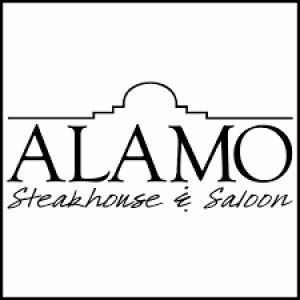 Alamo Steak House & Saloon
Gov. J.B. Pritzker on Friday announced a new rule that penalizes businesses that violate mask requirements, including the possible fines. 
A Clay County judge has ordered Gov. J.B. Pritzker to appear before him next week over executive orders issued related to COVID. 
SPRINGFIELD — Gov. J.B. Pritzker announced Friday that public health officials may issue fines to Illinois businesses where employees or patro…
The Illinois Retail Merchants Association said the proposed rule "is a slap in the face to the thousands of retailers who have sacrificed so m…
The governor on Friday announced "emergency rules for businesses, schools, and child care establishments regarding the use of face coverings a…
Gov. J.B. Pritzker, declaring Illinois is at a "make or break" moment in fighting the coronavirus pandemic, issued new emergency rules to requ…
Illinois extended jobless benefits another 20 weeks as laid off workers continued to struggle with the claims process, including some who say …