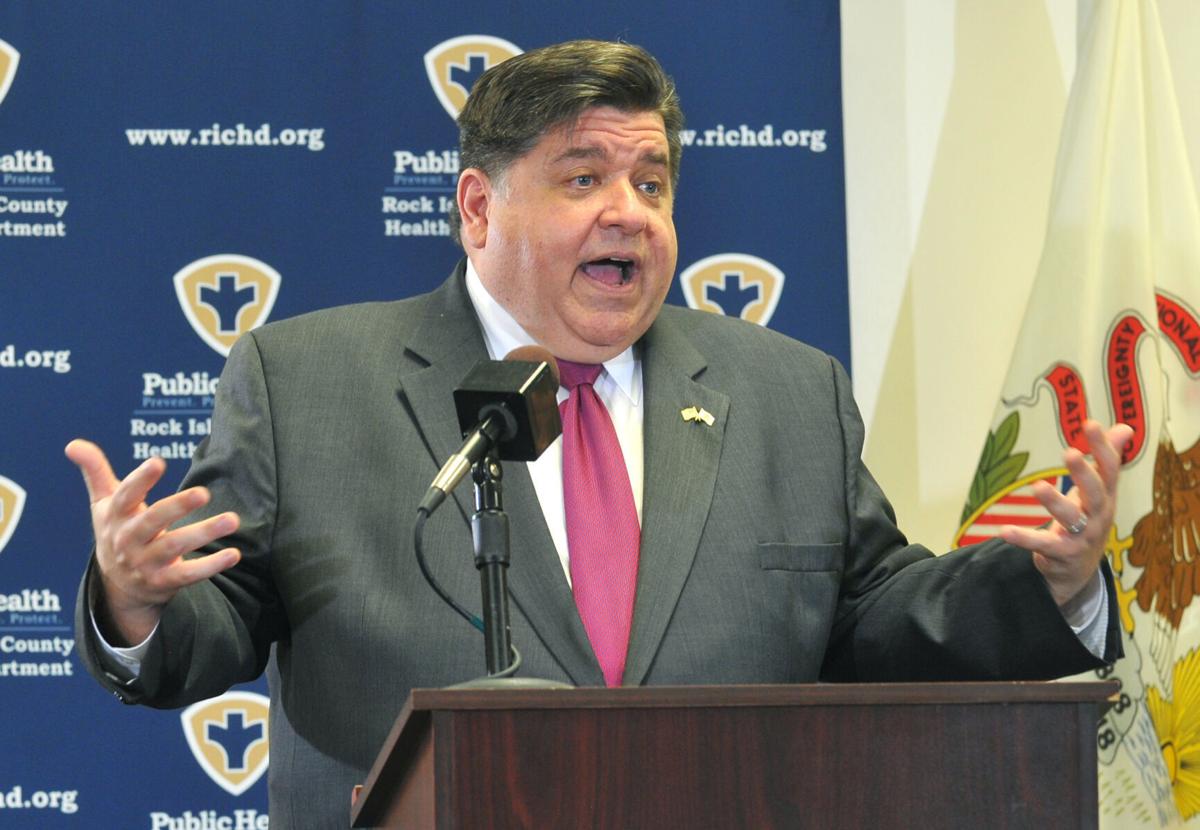 SPRINGFIELD  – The state on Wednesday, July 29, released new guidelines for youth and recreational sports that will drastically limit allowable activities based on the risk of spreading the novel coronavirus.
Gov. JB Pritzker announced the new guidelines at a COVID-19-related news conference in Chicago Wednesday, calling it a "situation where the toughest choice is also the safest one."
The guidelines, which classify sports in three tiers of risk based on the likelihood that participation in the sport increases coronavirus transmission, pertain to school-based sports, travel clubs, private and recreational leagues, and park district sports programs.
The new guidelines, which are set to take effect Aug. 15, do not apply to adults playing tennis and golf, both of which are activities already regulated under guidance issued by the Department of Commerce and Economic Opportunity in June.
Gov. J.B. Pritzker announced a plan Friday to move teenagers in state custody to small regional residential centers with a variety of services closer to their homes.
For medium and higher risk sports as classified by the state, the competitive season is effectively canceled. High risk sports include boxing, competitive cheer and dance, football, hockey, lacrosse, martial arts, rugby, ultimate Frisbee and wrestling.
Those sports will be allowed to continue on the first of four specified levels of activity, which is restricted to no-contact practices and trainings. That means no competition at any level.
The Illinois High School Association, which oversees most interschool athletics in Illinois, announced later Wednesday that football, girls volleyball and boys soccer will be moved to spring 2021. They submitted the modified season plan to the Illinois Department of Public Health for approval.
Golf, girls tennis, cross country, and swimming and diving will occur in the fall season, which will run from Aug. 10 to October 24.
Per the IHSA schedule, the winter sports season will run from Nov. 16 to Feb. 13, spring sports will run from Feb. 15 to May 1, and summer sports will run from May 3 to June 26.
Meanwhile, per the governor's plan, medium risk activities include basketball and wheelchair basketball, fencing, flag football and 7-on-7 football, paintball, racquetball, soccer, volleyball and water polo.
Participants in those sports will be allowed to compete at level two, which includes scrimmage against teammates with parental consent for minors, but also does not allow for outside competition.
Low-risk sports will be allowed to compete in intra-league, intra-conference matches or matches within their emergency medical system regions. State- or league-championship games or meets would be allowed only for low-risk sports.
Baseball and softball are included in this category, provided players and coaches remain at least 6-feet apart in dugout areas, or players are seated 6-feet apart in bleachers behind the dugout. If those conditions aren't met, the sports enter the medium risk category and are not allowed to compete with others. 
CALLS FOR MADIGAN RESIGNATION: Cracks are beginning to show in Michael Madigan's hold over the House Democratic caucus that he has led as Speaker for all but two years since 1983.
Democratic Gov. J.B. Pritzker's administration accused the state's five Republican congressmen of engaging in "baseless political attacks" by …
Four members of that caucus called for Madigan to resign as of July 30, at least as House Speaker and chair of the state's Democratic Party. They join three Democratic senators—all women—and a number of high-profile Republicans in calling for Madigan's resignation from at least one of his leadership positions.
A Madigan spokesperson initially declined to comment Thursday afternoon, July 30, on Capitol News Illinois' questions as to whether the speaker was considering the request. But, later Thursday night, the spokesperson released a statement on behalf of Madigan after he reportedly spent much of the day calling Democratic caucus members.
"I understand that the last couple of weeks have been difficult for our caucus and party, and I have had many candid conversations with members of the Democratic caucus on this matter. The feedback is positive and demonstrates continued support for me and my leadership roles," Madigan said in the statement. "I have no plans to resign. I have never made a legislative decision with improper motives and any claim otherwise is unfounded. I will continue to lead the effort to defeat Donald Trump, expand the Illinois congressional delegation and the majorities in the Illinois House and Senate."
The latest calls for the Speaker's resignation come nearly two weeks after he was implicated in a bribery scheme relating to utility giant Commonwealth Edison. In a court document, ComEd admitted to handing out benefits such as lobbying jobs and subcontracts to close associates of the Illinois House Speaker in an effort to gain support for legislation benefitting the company.
Madigan has not been charged with any crime and has denied wrongdoing.
Rep. Anne Stava-Murray, a Naperville Democrat, was the only member of the House Democratic caucus who had called for his resignation before this week. She was also the only Democrat who did not vote for Madigan as speaker at the beginning of this session of the General Assembly.
This week, Reps. Terra Costa Howard, D-Glen Ellyn, and Stephanie Kifowit, D-Oswego, added their names to the growing list seeking Madigan's resignation. Others have called for the Speaker to resign if the allegations in the ComEd court document are true.
Howard, in a statement Wednesday, July 29, called for Madigan's resignation as Speaker and party chair.
On Thursday morning, Kifowit tweeted that she "electronically delivered" a letter to the speaker requesting he step down. In the letter, she said she would not vote for Madigan again as Speaker.
Hours after Kifowit's letter, Rep. Kelly Cassidy, D-Chicago, joined her colleagues in calling for the Speaker to resign from his leadership roles.
Earlier in the week, prominent Democratic Sen. Heather Steans, of Chicago, called on Madigan to resign those two positions as well.
Sen. Melinda Bush, D-Grayslake, called for his resignation to both those positions and as a member of the General Assembly shortly after the ComEd news broke as well.
Sen. Iris Martinez, D-Chicago, has called for Madigan's resignation as party chairman.
Republicans have been steadily beating the drum on the ethics issue since the news broke, with Illinois House Republican Leader Jim Durkin taking a stronger stance Thursday than he had previously.
CLASS ACTION LAWSUIT: A class action lawsuit filed this week against utility giant Commonwealth Edison seeks to recover potentially hundreds of millions of dollars for consumers who were charged rates under legislation that the company has admitted was aided by a bribery scheme involving Illinois House Speaker Michael Madigan.
It comes on the heels of an announcement July 17 that ComEd had agreed to pay a $200 million fine after admitting to federal prosecutors that it doled out jobs and payments to close associates of Madigan in an effort to influence him and secure passage of legislation that benefitted the company.
Madigan has not been charged in the case and he has denied any wrongdoing.
"Even though ComEd has already paid a $200 million fine. I think it's important to keep in mind that not a penny of that is going to the ComEd ratepayers," Adam Levitt, one of the attorneys involved in the case, said during a video news conference Tuesday, July 28. "That money is simply a fine …that will ultimately be remitted to the US government."
ComEd serves roughly 4 million residential, commercial and industrial customers in northern Illinois.
In a document known as a "deferred prosecution agreement," ComEd admitted that the "reasonably foreseeable anticipated benefits" of those laws exceeded $150 million.
However, the Citizens Utility Board, an agency that represents consumers in rate cases before the Illinois Commerce Commission, estimates that the formula-based rate adjustments will yield about $700 million for ComEd over 10 years while the Future Energy Jobs Act could yield up to $2.35 billion over 10 years.
ICC HEARING: Top executives of utility giant Commonwealth Edison faced tough questions from state regulators Wednesday, July 29, as they publicly apologized for the lobbying scandal that is forcing the company to pay a $200 million criminal fine.
"That's the first words I wanted you to hear out of my mouth," ComEd CEO Joseph Dominguez told members of the Illinois Commerce Commission. "But the last words I want to leave you with is that I've observed the character of this company. I know what our job is and leading it and I know the reforms that we have to put in place."
Democratic House Speaker Michael Madigan, implicated in a federal bribery and influence scandal involving ComEd, said Thursday he has "no plan…
On July 17, ComEd entered what's called a deferred prosecution agreement with the U.S. Attorney's office in Chicago and admitted to handing out lobbying jobs and subcontracts to close associates of Illinois House Speaker Michael Madigan — including some who reportedly did little or no work — in an effort to gain Madigan's support for legislation benefitting the company.
Madigan, who also serves as chairman of the Illinois Democratic Party, so far has not been charged with any crime and he has denied any wrongdoing.
ComEd is the state's largest electric utility and serves roughly four million customers in northern Illinois.
Of particular concern to ICC members, however, was ensuring that the $200 million fine will come out of the pockets of ComEd's shareholders, not its customers and ratepayers.
Dominguez insisted that it will come from shareholders, and he detailed the process by which Exelon, the company's biggest shareholder, will put the money into ComEd in two installments of $100 million each and ComEd will repay that money out of the quarterly dividends that it would otherwise distribute to shareholders.
COVID-19 UPDATE: Gov. JB Pritzker on Thursday, July 30, traveled to two of the four counties in Illinois that are now in danger of having to reimpose economic restrictions because of rising COVID-19 numbers, warning that bars, restaurants and other businesses could be forced to close again if people don't follow public health guidelines.
All 102 counties in Illinois are currently in Phase 4 of the reopening plan, which means businesses are allowed to operate within public health guidelines such as capacity limits and face mask requirements and gatherings of up to 50 people are allowed.
Individual regions, however, can be forced to reimpose several restrictions seen in previous phases of the reopening plan if they show increasing positivity rates for seven out of 10 days and they have a seven-day sustained increase in hospital admissions for COVID-19 or a decrease to 20 percent capacity of intensive care unit beds.
The four counties currently in danger of reaching those metrics are Adams, LaSalle, Peoria and Randolph.
Both Peoria and LaSalle counties are in Region 2 of the state's virus mitigation plan. Within that region, there have already been seven straight days of rising positivity rates and three straight days of rising hospitalizations.
Pritzker said the sources of the rising infection rates in Region 2 appear to be from shopping in big-box retail stores, house parties and workplaces.
If hospitalizations in the region continue to rise for four more days, Pritzker said, the region will see increased restrictions, which may be tailored locally around the sources of the increased spread.
Statewide, the Illinois Department of Public Health reported Thursday that it had confirmed 1,772 new cases of COVID-19 over the previous 24 hours, the highest single-day total since April 23, as well as 18 confirmed virus-related deaths. That brings the totals since the pandemic first hit Illinois to 176,896 cases and 7,478 deaths.
Those new cases came from 41,134 test results that were received over the day, for a single-day positivity rate of 4.3 percent, an increase of half a percentage point from the previous day. The state's seven-day rolling average positivity rate held steady at 3.8 percent.
As of Wednesday night, 1,452 people in Illinois were hospitalized with COVID-19.  Of those, 353 patients were in intensive care units, including 149 patients on ventilators.
JOBS NUMBERS: The U.S. Department of Labor reported numbers Thursday, July 30, that show the pandemic is continuing to wreak havoc on the state and national economies.
More than 1.4 million Americans filed first-time unemployment claims during the week that ended Saturday, July 25, while nearly 16.9 million Americans were receiving continuing jobless benefits. Both of those numbers reflected increases from the previous week.
In Illinois, there were 32,465 new unemployment claims and 644,903 workers receiving continuing benefits, both slight decreases from the prior week but still at historically high levels.
Meanwhile, the Bureau of Economic Analysis, an agency within the Department of Labor, reported that the country's gross domestic product, a general measure of the size of the economy, shrank during the second quarter at an annual rate of 32.9 percent, the sharpest single-quarter contraction ever recorded.
State-level data will not be available until Oct. 2.
METRO EAST WORRIES: The Illinois Department of Public Health on Tuesday, July 28, reported that the rolling positivity rate in Region 4 of the state's COVID-19 mitigation plan — which includes the Metro East area on the Missouri border — reached 7.8 percent as of July 25, or slightly less than the 8 percent mark that, if sustained for three days, would necessitate state intervention to mitigate the virus's spread.
When Gov. JB Pritzker laid out the state's coronavirus mitigation plan on July 15, he said if a region has three consecutive days averaging greater than an 8 percent positivity rate on tests conducted, it would be a "failsafe" metric requiring immediate action. 
Mitigation efforts would occur in three tiers, he said at the time, and would including rolling back some sectors of the economy to how they looked in previous phases of the state's COVID-19 reopening plan.
In "higher risk" settings, such as indoor bars and restaurants, some restrictions could be triggered "automatically." These include reduced indoor dining capacity and suspended indoor bar service in tier one, followed by suspended indoor dining in tier two, then takeout only in tier three. Other mitigation strategies would occur in other sectors of the economy.
Additional meeting size restrictions would also be considered, along with remote work guidance or safety requirements for offices.
In the other 10 regions, the rolling positivity rate was as low as 2.9 percent in Region 6, which includes much of eastern Illinois, but that rate had increased for nine of the past 10 days as of July 25. In southern Illinois' Region 5, the positivity rate was 6.5 percent as of July 25, an increase of 2.7 percentage points over one week prior.
All of the other regions ranged from 3.9 percent in western Illinois to 5.8 percent in Will and Kankakee counties. Six of the 11 regions had seen their positivity rate tick upward for at least seven of the past 10 days — another warning level, according to the state's mitigation plan. None of them, however, had seen the necessary hospitalization increases to warrant state action for rolling back reopening efforts.
COVID-19 DATA COLLECTION: Illinois Attorney General Kwame Raoul has joined a coalition of attorneys general across the U.S. looking to return COVID-19 data collection to the U.S. Centers for Disease Control and Prevention — not solely the U.S. Secretary of Health and Human Services.
In a letter sent Tuesday, July 28, to U.S. DHHS Secretary Alex Azar, Raoul and 21 other attorneys general urged the department to "restore the CDC to its rightful role as the primary authority over and source of information about the nation's public health data."
They look to overturn a directive displacing the CDC with HHS, claiming the directive "imperils public health and dangerously undermines transparency during the COVID-19 pandemic."
"The CDC has nearly 75 years of experience in mitigating the spread of diseases and illnesses," Raoul said in a news release. "Removing the CDC from the system for reporting hospital COVID-19 data will significantly inhibit its ability to battle this pandemic which has sickened and taken the lives of thousands throughout the United States, including more than 7,400 in Illinois."
Also signing the letter were attorneys general of California, Connecticut, the District of Columbia, Delaware, Hawaii, Iowa, Maine, Maryland, Massachusetts, Michigan, Minnesota, Nevada, New Mexico, New York, North Carolina, Oregon, Pennsylvania, Rhode Island, Vermont, Virginia and Washington.
LAWSUITS VS. STATE: The downstate attorney challenging aspects of Illinois Gov. JB Pritzker's COVID-19 response said Wednesday, July 29, he would halt the progress of his "dozen or so" lawsuits if legislators return to Springfield.
At the heart of Thomas DeVore's many cases in several Illinois counties is the question of whether an Illinois governor is constitutionally and legally authorized to exercise unilateral control over the management of a disaster, such as the public health emergency posed by the novel coronavirus.
He also represents "hundreds" of citizens and business owners as well, he said.
DeVore told Capitol News Illinois in a phone call Wednesday that while lawmakers are barred by the U.S. constitution from delegating their powers to another branch of government indefinitely, the legislative body's lack of action suggests an intention to flout those requirements. 
As the head of the executive branch, Pritzker "should not have to" consult with Illinoisans about how best to prevent the spread of COVID-19 — that is the Legislature's job, he added.
In an open letter DeVore sent to the General Assembly's four legislative leaders Wednesday afternoon, the attorney wrote he is "imploring" lawmakers to determine rules for schools and businesses so both can safely resume operations without harming public health.
"The legislature is the voice of the people, and I am afraid of what is to come in the weeks ahead without your involvement in crafting wise solutions," DeVore wrote.
STATE SEEKS SUIT DISMISSAL: Illinois' attorney general asked a federal judge Monday, July 27, to dismiss a lawsuit alleging Gov. JB Pritzker's executive orders closing non-essential businesses and workplaces are unconstitutional.
A group of Chicagoland business owners argued the governor's COVID-19 restrictions amount to the confiscation of private property without monetary compensation. Such an action would violate the U.S. and Illinois constitutions, they say.
Those orders "caused the seizure of private property, business interests and livelihoods of individuals across the state, forcing indefinite closures and the layoff of hundreds of thousands of people," according to the group's complaint, an amended version of which was filed in June.
Their lawsuit asks a U.S. district court judge to compel the state to pay all "similarly situated persons, companies and entities ... just compensation."
But the state in a response filed Monday contends that would be "entirely unreasonable" because the relevant executive orders have expired, allowing all businesses in Illinois to reopen. In its response to the lawsuit, it points out all the businesses listed in the lawsuit have resumed operations.
And any request that might affect future restrictions is "speculative," the state says in the document.
Also, the attorney general's office said, because a federal court is constitutionally barred from forcing a state to pay damages as the businesses are asking, the suit should be dismissed.
Business owners named in the lawsuit include Samantha Palya, owner of Palos Hills-based Absolutely Pawfect Pet Styling Inc.; Amanda Hamerman, owner of Color Envy Inc. in Bolingbrook; James Van Dam, owner of Mokena-based Van Dam Auto and Truck Repair; Jeff Carpenter, owner of Caveo Learning in Schaumburg; and John Brown, owner of Chipper's Grill in Streator.
The group has until Aug. 31 to respond to the state's request that the lawsuit be dismissed.
DISASTER EXTENSION: Gov. JB Pritzker's COVID-19 disaster proclamation now runs through Aug. 22. While Rep. Darren Bailey, R-Xenia, has challenged Pritzker's authority to continuously extend COVID-19-related disaster proclamations and a Clay County court has ruled the proclamations void as they pertain to Bailey, Pritzker has been undeterred in his effort to mitigate the spread of the virus through executive action.
The legal ramifications of that Clay County decision remain contested and several other court cases loom, but Pritzker maintains he has authority under law to issue consecutive proclamations, and on Friday, July 24, he signed the sixth consecutive such measure related to COIVD-19.
PRISON TRANSFERS: Gov. JB Pritzker's executive order number 50 of 2020 — the 46th related to COVID-19 — was signed Monday, July 27, allowing for the transfer of inmates from county jails to IDOC facilities.
With the exception of transfers made at the discretion of the IDOC director, the practice had been on hold since March 26 when the governor signed an order aimed at limiting spread of the virus at state correctional facilities.
An internal IDOC memo issued Monday, when the transfers were to resume, outlined that any prisoner being transferred would be masked, and 50-passenger transfer buses would be limited to carrying 12 inmates, all socially distanced. Temperature checks and testing would be conducted at multiple points.
Someone being transferred to a facility must quarantine for 14 days prior to the transfer, and a COVID-19 test must be performed within 72 hours of the transfer. Proof of a negative test will be sent with the transferee to the new facility.
Transferees who are symptomatic upon their arrival will receive a rapid result test, and if the result is positive, the offender and any other people riding on the same transport will not be allowed into the IDOC facility, but will be transported back to the county jail.
Upon arrival, transferees will be required to wash their hands, and their face coverings will be disposed of and replaced with a new one.
Once the procedure is completed, the new arrivals will quarantine for 14 days in a special unit, and will be tested within 72 hours of when the quarantine is scheduled to end. 
The Illinois Sheriffs' Association filed a lawsuit against the governor and IDOC in late May in an effort to compel them to accept county jail transfers. The latest court appearance in the case was scheduled for Tuesday afternoon.
SHERIFFS' RESPONSE: While Gov. JB Pritzker issued a new executive order this week allowing for transfers into state prisons at the discretion of the Illinois Department of Corrections director, an association representing the state's sheriffs contends that the move was more show than substance.
Jim Kaitschuk, executive director of the Illinois Sheriffs' Association, said Wednesday, July 29, that the new order's stipulation that transfers are allowed "within the sole discretion of the Director of IDOC" effectively renders the latest executive order inconsequential.
"I think the perception was from the EO that he issued on Monday was that the prisons were open," Kaitschuk said. "Well, that's not factually accurate. It's kind of like having a sign on your door for a business saying it's open, but the door's locked."
Kaitschuk said the sheriffs are asking a judge for a temporary injunction that would compel IDOC to accept inmates from county jails. He said sheriffs continue to be denied in their transfer requests even after the Monday executive order.
In response to questions about whether IDOC was accepting transfers and how the administration has cooperated with sheriffs in creating guidelines, Pritzker spokeswoman Jordan Abudayyeh said in a statement, "The case on this is continuing in the courts, but the administration has resumed transfers to IDOC using the guidelines referenced in the executive order."  
Kaitschuk said the injunction was not granted Tuesday in light of Monday's new order, but he is hopeful it will be reconsidered Monday, Aug. 3 when the next hearing in the court case is scheduled for 10 a.m.
Their argument in that case, Kaitschuk said, is that state law mandates IDOC to accept sentenced inmates.
IN-PERSON GAMBLING DEPOSITS: Pritzker's executive order number 48 of 2020 was issued Friday, July 24, when he extended the disaster proclamation. It extended a number of virus-related actions, including a residential eviction moratorium, until Aug. 22. Notably, however, it did not extend a provision that allowed gamblers to make their initial deposit into sports gambling accounts in-person at one of the state's casinos, as was the intent of the law as passed before the pandemic.
Casinos reopened in June after months of closure, and Rivers Casino in Des Plaines was the only one in the state to launch the gambling app during the window which allowed for initial deposits to be made online.
Revenue from sports gambling is to go to the state's multi-year capital infrastructure plan to fund the projects that are not related to roads or bridges, such as university facilities and other building infrastructure.
"The governor issued Executive Order 41 and 44 so sports betting could continue on track amid the pandemic that forced the closure of casinos, which made it impossible for players to create sports betting accounts in person," Pritzker spokesperson Jordan Abudayyeh said in a statement. "Now that the state has entered phase 4 and casinos have resumed in-person business, there is no longer a need to suspend provisions of the law that require in-person registration. The Illinois Gaming Board has been in communication with the industry and has worked to ensure gaming could continue to generate revenue despite the challenges presented by COVID-19."
IN-PERSON EDUCATION: Unexpectedly, Gov. JB Pritzker's Friday executive order — number 47 of 2020 — allowed for the opening of schools for in-person learning for the fall term in accordance with Illinois Department of Public Health guidelines.
Those guidelines specifically noted in the executive order include limiting the number of people in one place to no more than 50; ensuring compliance with social distancing requirements; requiring symptom screenings, temperature checks or self-certification that an individual is free of COVID-19 symptoms; ensuring appropriate hygienic practices including hand washing; and requiring the use of appropriate personal protective equipment by students, staff, and visitors, including the use of face coverings for those over age two who are medically able to tolerate them.
GOP PRESSURE: Republicans on Friday, July 24, continued to pressure the Illinois Department of Employment Security to resolve issues stemming from record unemployment claims the same day the state reported another 1,532 confirmed cases of COVID-19.
Five months after Gov. JB Pritzker issued his first stay-at-home order in response to the spread of the novel coronavirus, unemployment rates in Illinois remain historically high at 14.6 percent in June, leading to widely reported delays in the Illinois Department of Employment Security's handling of unemployment claims.
Pritzker has long maintained the state is doing all it can to increase call center capacity, and has said state government's diminished investment in state agencies caused understaffing at the department to begin with, and finding new specialized call center employees often requires several months of training mandated by the federal government.
In light of news that many Illinoisans were experiencing fraud under the federal government's new Pandemic Unemployment Assistance program, Illinois House Republicans — joined by U.S. Rep. Rodney Davis, R-Taylorville — made another call to the governor to fix the issues facing the department.
"What we're asking for now is some hearings, a hearing in particular where we would perhaps have members of IDES, the governor's office and of course I would like to have someone there from Deloitte," Rep. Terri Bryant, R-Murphysboro said in the virtual news conference.
PHOTOS: Have you seen these missing children?
Timothy Davison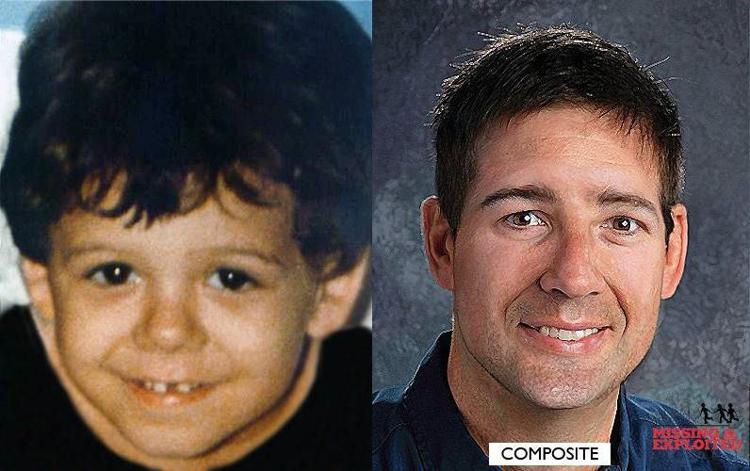 Paulette Webster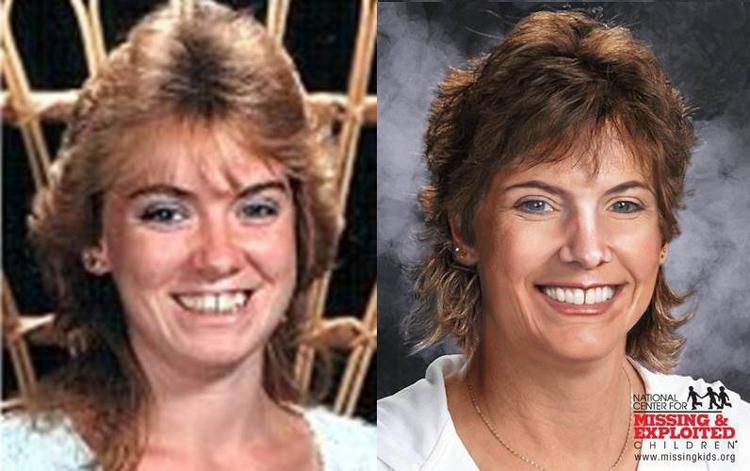 Lilliana Boyd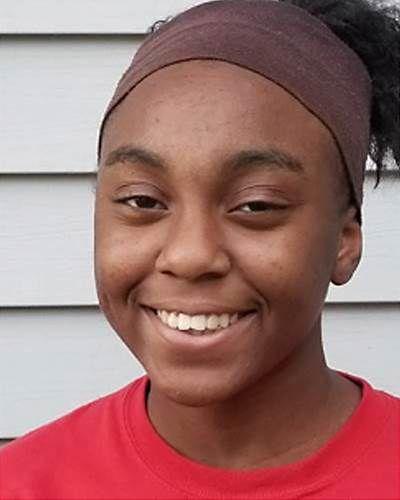 Leroy Swayzer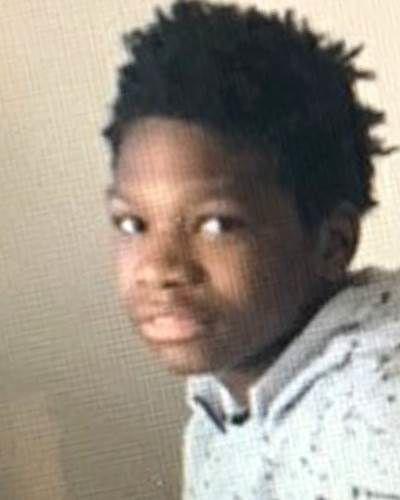 Leah Melliere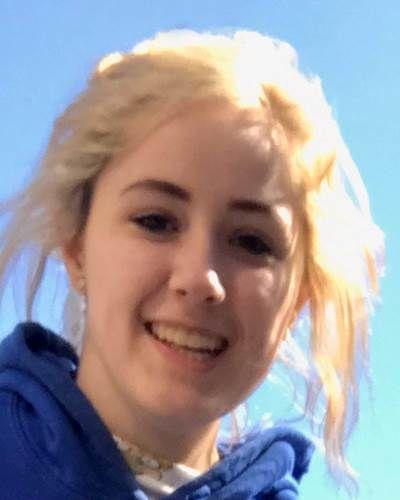 Lashayla Sanders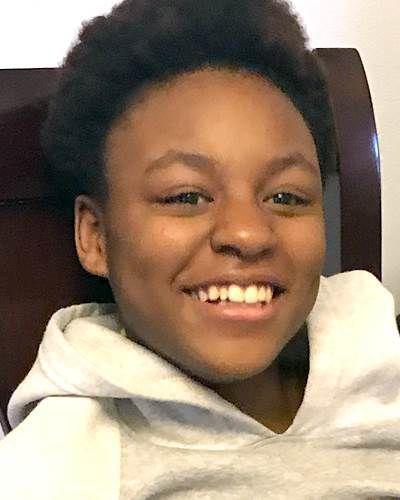 Kaydn Patton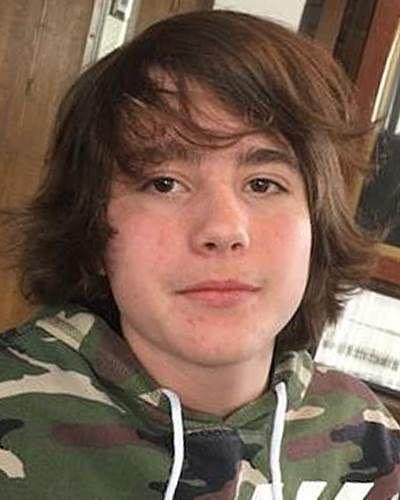 Kameron Davis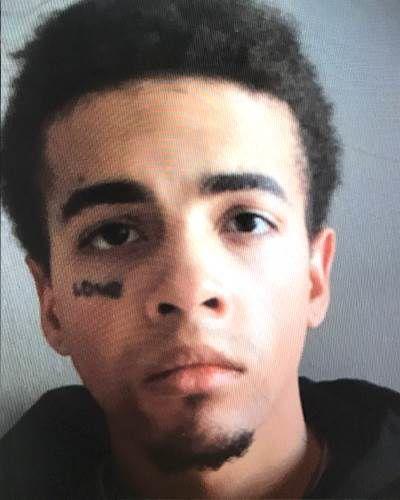 Kadden Spencer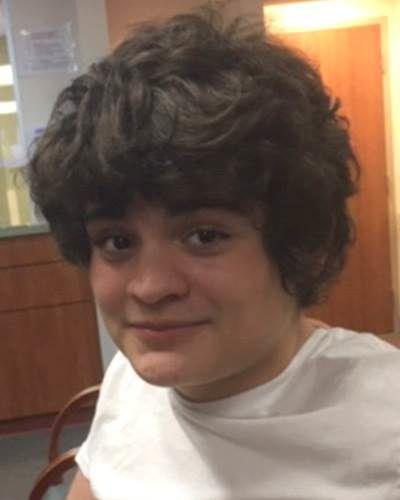 Joshua Mahaffey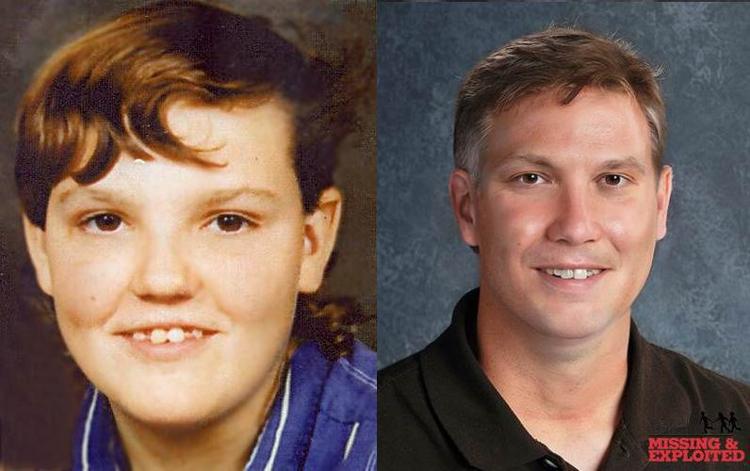 Jenna Snyder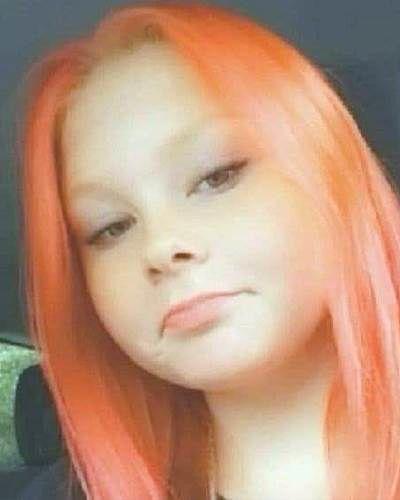 Heidi Gonzalez
Emoni Harris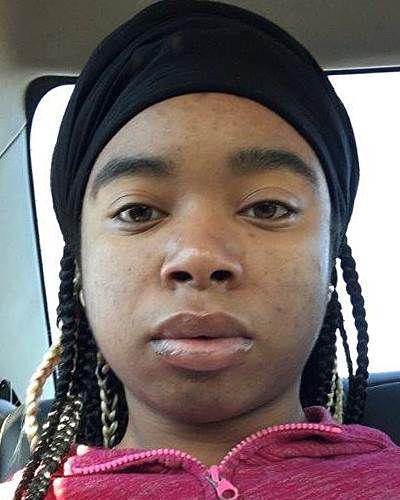 Donna Mezo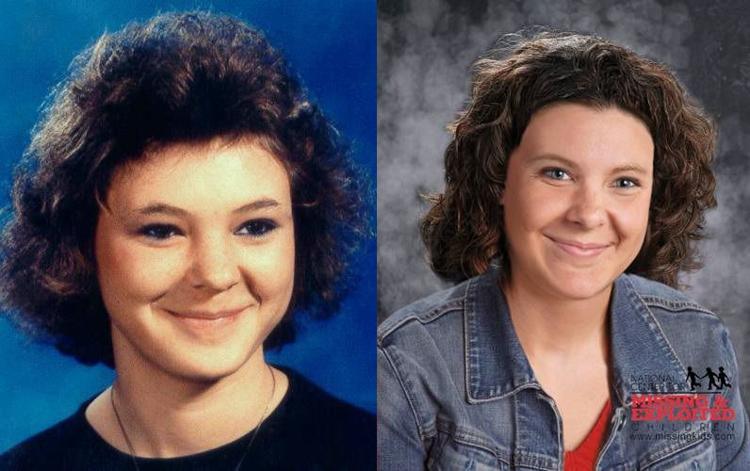 Chengxu and Zhaoxu Wang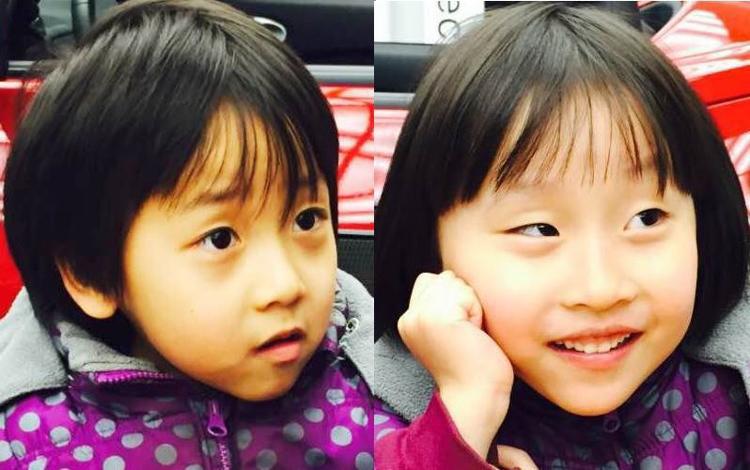 Anton Gann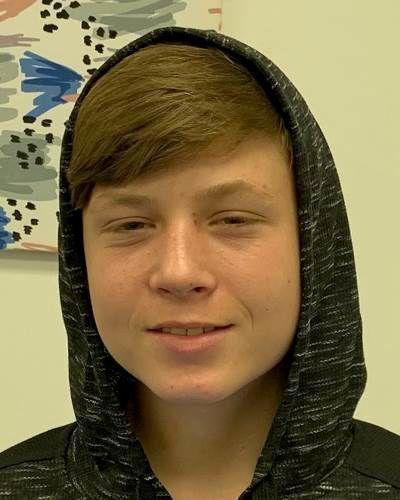 Anthony Burgos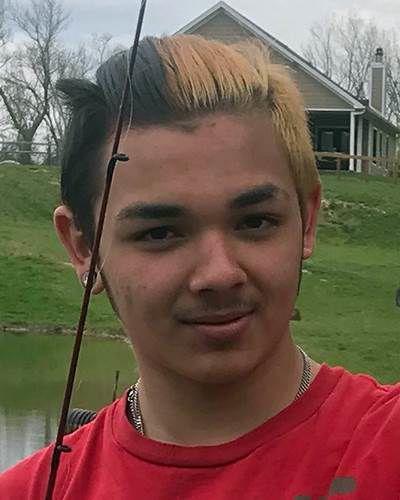 Amarion Roberts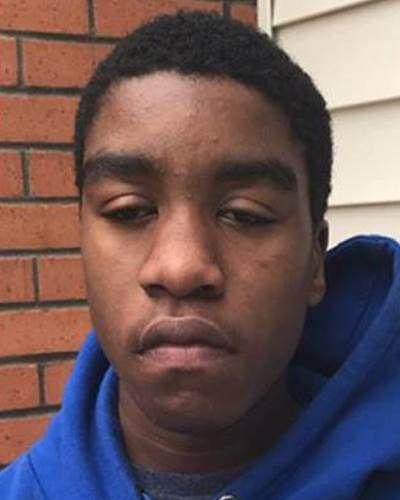 Alyssa Denton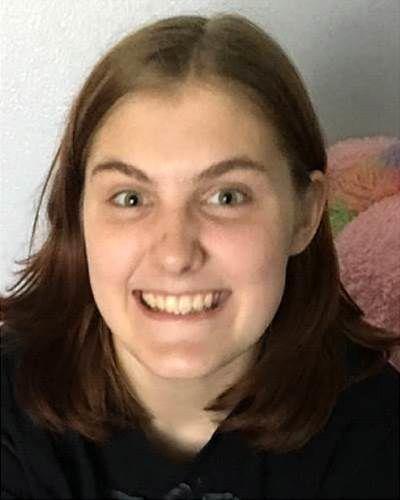 Adriana Schlernitzauer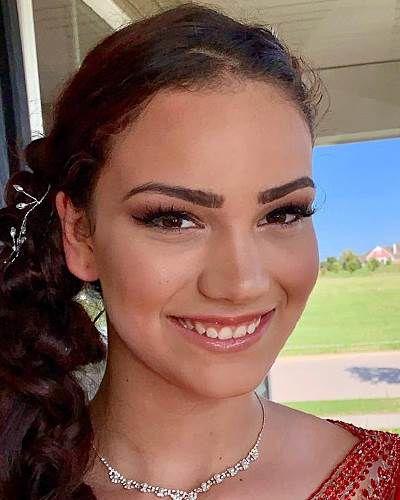 ---
Get Election 2020 & Politics updates in your inbox!
Keep up on the latest in national and local politics as Election 2020 comes into focus.