DECATUR — With a soon-to-be refurbished bus barn as the setting and a hybrid trolley as a backdrop, Gov. J.B. Pritzker announced Tuesday nearly $114 million in grant funds for downstate transit providers. 
The funds, to be doled out across 44 different projects, are the latest tranche in downstate public transportation funds provided through the state's Rebuild Illinois capital construction program. So far, more than $337 million has been awarded via the competitive grants to downstate transit.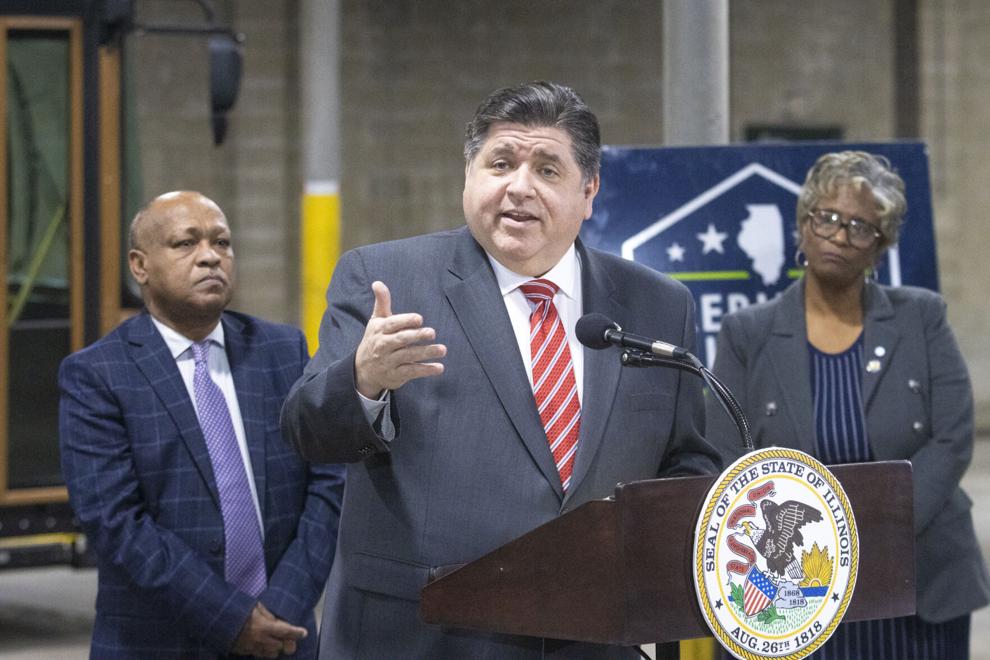 "These are the kinds of investments that have a direct impact on the people of this community and help attract new families and new companies to Illinois," Pritzker said during a stop in Decatur. "Once this bus barn is complete, this very room that we're standing in will have new life."
The Coles County based Dial-a-Ride program received a new $70,000 Round III grant for new Zipline bus stop passenger shelters in Charleston and Mattoon, plus a previous $1.5 million Round II grant for expanding the program's vehicle storage facility. That facility along County Road 800N north of Sarah Bush Lincoln houses the Zipline buses that have regular routes and the Dial-a-Ride buses that pick up passengers who have reservations.
Kaycie Sanders, administrative director the Dial-a-Ride public transportation program, said the $70,000 will go to setting up four bus stop shelters in Mattoon and three in Charleston at locations that do not have nearby access to a sheltered space.
"It will enclose each stop so our riders can get out of the elements while they are waiting for their buses to come," Sanders said, adding that the shelters also will help enclose each stop.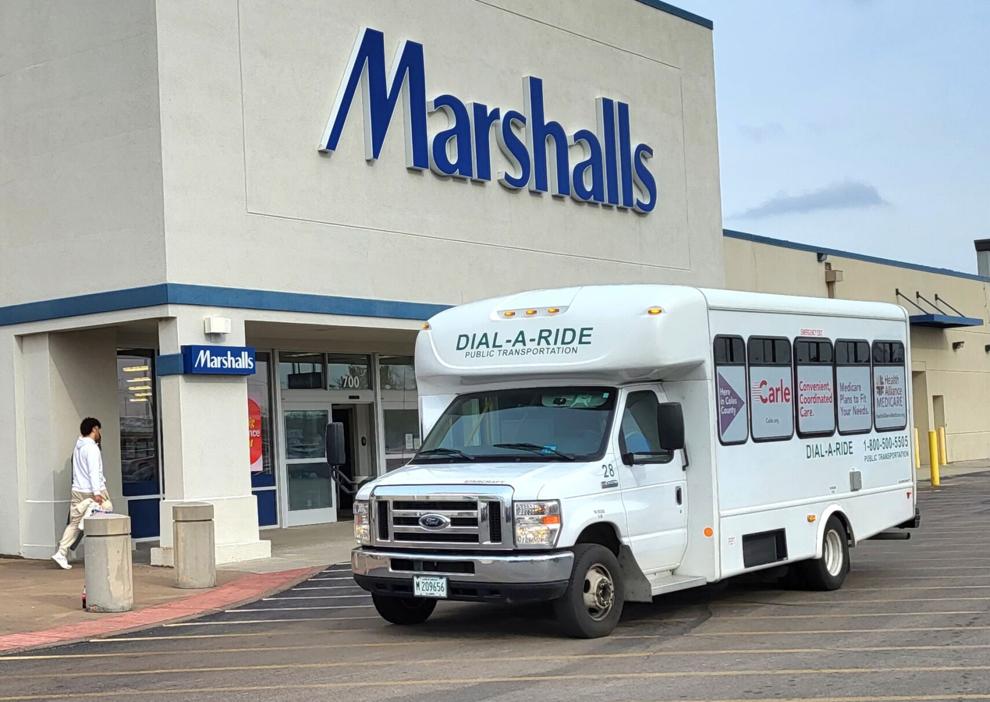 Decatur received three grants totaling $5.89 million, which will largely go towards an overhaul of the city's transit facilities, which will include the installation of rooftop solar panels and retrofitting in anticipation of the transition to a fully electric fleet of buses by 2035. 
---