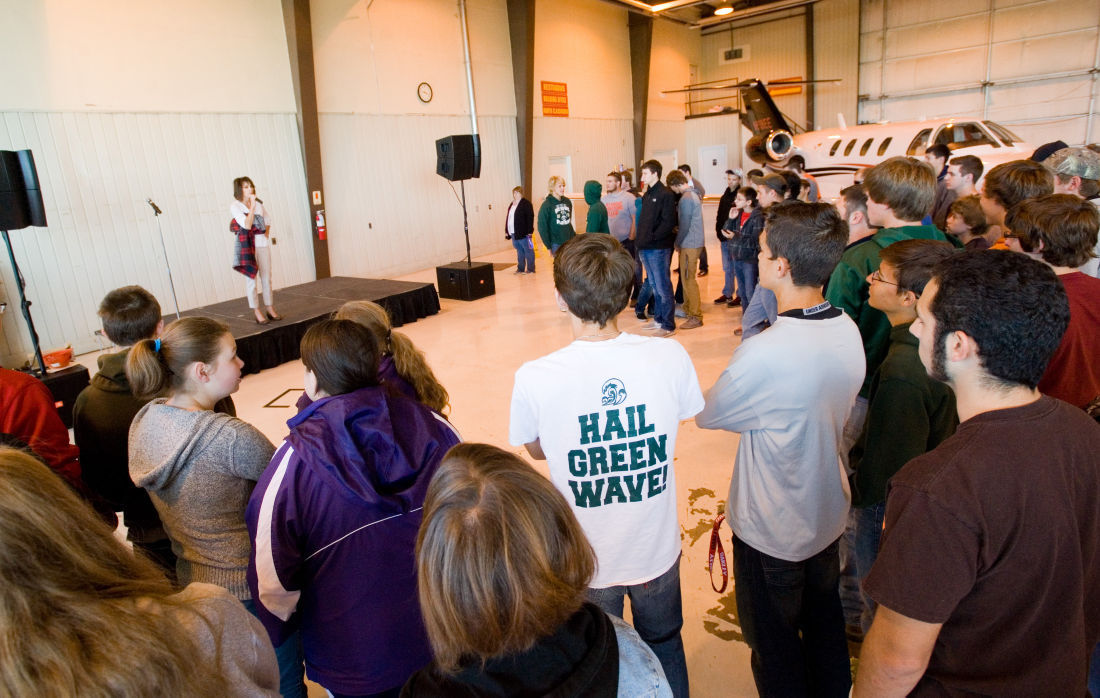 MATTOON -- High schools students from Coles County took time out of school to see a few of the manufacturing offerings Coles County has in the ways of manufacturing jobs.
Approximately 138 students from Charleston, Oakland, Mattoon and Pathway Program toured the Coles County Memorial Airport as well as the Mars Petcare, Consolidated Communications and Mattoon Precision Manufacturing facilities for the state's first Manufacturing Day.
On these tours, students were taught how things operate in each of the manufacturing facilities.
Angela Griffin, Coles Together president, said it is important to show students there are career options in manufacturing and manufacturing facilities need people with training to handle the "high-tech" equipment within the facility.
It was stressed that these positions were available and employers need skilled, trained workers in their plants.
Griffin said there has been a skill gap in the past three to four years that has stifled and hurt manufacturing in the area. She said manufacturing employers are looking for people to hire, but people are either unaware of the jobs out there or they do not have the skills necessary to work in the facilities.
Glen Pruett, MPMI Vice President of Operations, said, the workforce right now is not equipped "to do what we do here."
Pruett added there are jobs just not the qualified people to fill those jobs.
Griffin said this kind of event allows area manufacturers to show the ins and outs of the job and hopefully encourage students graduating from high school to either jump into manufacturing jobs or get trained at a place like Lake Land College and get a more specialized education to use in manufacturing.
"People are going to college and studying in areas that do not equip them to go into manufacturing," Griffin said.
Lake Land College President Josh Bullock said it is important to the county that the manufacturing is thriving with a more qualified pool in the workforce for manufacturers to choose from.
"We are so dependent on manufacturing. In Coles County, about 35 percent of our employee base is manufacturing driven."
This includes not only people on the floor making products, but also people involved in such jobs as sales and accounting.
Gov. Bruce Rauner, who attended a tour of the MPMI facility, said it was also important to celebrate manufacturing and support the field especially with 10 percent of the state workforce in the field.
Rauner continued manufacturing in Illinois should thrive and the state should seek ways in not hindering their growth.