BEIJING (AP) — China's most festive holiday began in the shadow of a worrying new virus Saturday as the death toll surpassed 40, an unpreceden…
LA PAZ, Bolivia (AP) — Bolivian interim President Jeanine Áñez, who replaced former leader Evo Morales when he left the country, on Friday ann…
LA PAZ, Bolivia (AP) — Hoisting a large leather Bible above her head, Bolivia's new interim president delivered an emphatic message hours afte…
MEXICO CITY (AP) — The headline on a statement from Mexico's National Immigration Institute read: "INM rescues 800 Central American migrants w…
ANKARA, Turkey (AP) — A 6.8-magnitude earthquake rocked a sparsely-populated part of eastern Turkey on Friday, killing at least 18 people, inj…
BEIJING (AP) — China reports number of cases of new virus has increased to 1,287 and the death toll has risen to 41.
UNITED NATIONS (AP) — The U.N. deputy chief said Friday there is an "alarming" crisis in education, pointing to the 258 million children under…
DENVER (AP) — Growing up in a small rural community on Colorado's plains, Ian McBeth went to work as a ranch hand in neighboring Nebraska at 1…
ATHENS, Greece (AP) — Fitch ratings agency on Friday raised Greece's credit rating by one notch to BB with a positive outlook, implying that a…
BEIJING (AP) — China expanded its lockdown against the deadly new virus to an unprecedented 36 million people and rushed to build a prefabrica…
PARIS (AP) — France on Friday announced the first cases outside Asia and the United States of the deadly new virus from China, and the country…
PARIS (AP) — France announces 3rd confirmed case of deadly virus from China.
BERLIN (AP) — The German soccer federation says it has a "special responsibility" to support Holocaust Memorial Day as its former president Fe…
RIO DE JANEIRO (AP) — Indigenous leaders in Brazil have criticized President Jair Bolsonaro for making what they describe as racist remarks.
ANKARA, Turkey (AP) — Turkish authorities say death toll reaches 14 from earthquake in country's east.
MEXICO CITY (AP) — Federal prosecutors in Mexico said Thursday they have issued an arrest warrant for suspected drug capo Dámaso López in the …
TIRANA, Albania (AP) — The President of the European Council said on Friday the bloc will be holding intensive discussions in coming weeks on …
KYIV, Ukraine (AP) — The president of Belarus on Friday accused Moscow of pressuring his country to merge with Russia and vowed not to let it happen.
BELGRADE, Serbia (AP) — U.S. President Donald Trump's special envoy for talks between Serbia and Kosovo said Friday that the two Balkan rivals…
PARIS (AP) — Four aid workers for a French Christian charity disappeared this week in Baghdad at at time of heightened tension in Iraq, the or…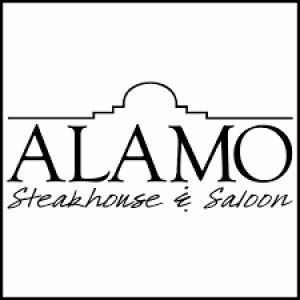 Alamo Steak House & Saloon
CAIRO (AP) — Sudan's transitional government Friday signed a preliminary peace deal with one of several rebel groups that had fought the gover…
PARIS (AP) — France confirms two cases of deadly new virus from China, the first in Europe.
CIUDAD HIDALGO, Mexico (AP) — From the roadside stand where his family sells mole, barbecue and chicken stew, Miguel Ángel Vázquez has seen al…
ANKARA, Turkey (AP) — Turkey's interior minister says 4 people have died in earthquake in the country's east.
COPACABANA, Bolivia (AP) — As they await their fresh fried trout, members of a family on holiday at Lake Titicaca pour a little bit of soda on…
GREAT LAKES, Ill. (AP) — A man who drove onto a naval station north of Chicago without showing credentials early Friday, leading to a lockdown…
LÜNEN, Germany (AP) — Iran's only female Olympic medalist said Friday she wants to compete for Germany after defecting from her native country.