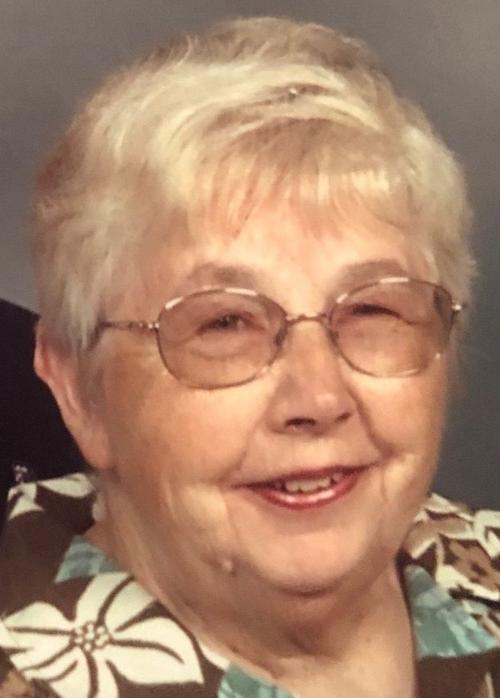 WINDSOR — Emily Mae Marsland, 86, of Windsor, IL passed away at 3:05 a.m. on Thursday, August 15, 2019 at home.
Funeral services will be held at 11:00 a.m. on Wednesday, August 21, 2019 at Lovins-Lockart Funeral Home in Windsor, IL with Reverend Richard Eident officiating. Burial will take place in Windsor Cemetery. Visitation will be from 9:30 a.m. until the time of service at Lovins-Lockart Funeral Home. Memorials may be made in Emily's name to St. John's Lutheran School, 100 Broadway Avenue, Mattoon, IL 61938.
You have free articles remaining.
Emily was born on October 4, 1932, in Strasburg, IL, the daughter of Paul and Clara (Vogel) Gepford. She was a graduate of Mattoon High School and continued her education at Northwestern University earning her bachelor's degree. She then earned two master's degrees, one at Eastern Illinois University and one at the University of Illinois. Emily married the love of her life, Dean Marsland on December 24, 1955 in Minot, ND and were blessed with 63 glorious years together. Emily taught high school English and Spanish for many years at Windsor High School and at St. John's Lutheran School in Mattoon, IL. She was a member of Delta Kappa Gamma Society and served on the Windsor Library Board. Emily was a lifelong learner who enjoyed traveling, crocheting, reading, music, genealogy, and spending time with loved ones.
Surviving are her husband, Dean of Windsor, IL; children: Terrie Hudson of Windsor, IL and Jerry Marsland of Sullivan, IL; seven grandchildren: Angela (Michael) Vonderohe, Jennifer (Ryan) Reynolds, Jill Hudson, Allison Hudson, Marsha (Zach) Friedrich, Clay Marsland and Dakota Marsland; four great-grandsons; sister, Evelyn Aird of Oswego, IL and many nieces and nephews.
She was preceded in death by her parents and brother, John Gepford.