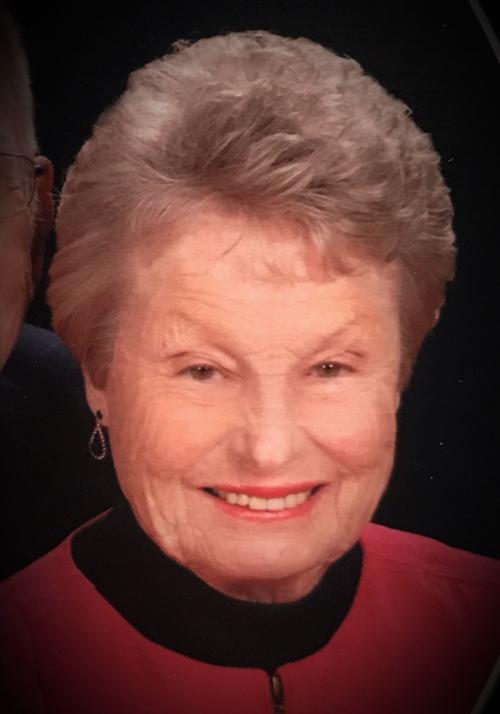 MATTOON -- Mary Nanette "Nan" Welton, age 90, of Mattoon passed away at 1:00 a.m. on Sunday, May 5, 2019 at Copper Creek Cottages.
Mass of Christian Burial honoring her life will begin at 10:30 a.m. on Wednesday, May 8, 2019 at the Immaculate Conception Catholic Church, 320 North 21st Street, Mattoon, Illinois 61938. Burial will follow at Calvary Cemetery. Visitation for family and friends will be held from 9:00 a.m. until the time of the service on Wednesday at the church. Schilling Funeral Home is assisting the family.
You have free articles remaining.
Nan was born on November 5, 1928 in Orlando, Florida the daughter of Leroy and Ann (Chaney) Rowe. She married Duane Welton on April 24, 1954.
Survivors include her loving husband of 65 years, Duane Welton; children, Mark (Kim) Welton, Gary (Ellen) Welton, Ann Jarvis and Susie (Steve) Messman; grandchildren, Laura Welton, Hillary Welton, Macey Welton, Creighton Scott, Kyle Messman, Cassandra Scott and Brianna Messman. Nan was preceded in death by her parents and infant granddaughter, Emily Welton.
Nan attended Sacred Heart Academy in Springfield and graduated from Mattoon High School in 1946. She later graduated from the Burnham School of Nursing in Champaign where she obtained her R.N. in 1950. During her career, she practiced in Champaign, Mt. Carmel and Mattoon with the late Dr. Jemsek. Following her retirement, Nan looked forward to yearly visits to Ft. Myers, Florida. Nan was a member of the Immaculate Conception Catholic Church of Mattoon, the Ladies Guild, Daughter's of Isabella, Altar Society and past member of the Mattoon YMCA. She was a two time cancer survivor. Nan liked to swim, walk, travel, work on crafts, sew, and time spent with her family, especially her grandchildren.
Memorial donations in her honor may be given to the Immaculate Conception Catholic Church. Online condolences may be expressed at www.schillingfuneralhome.net or Schilling Funeral Home's Facebook page.