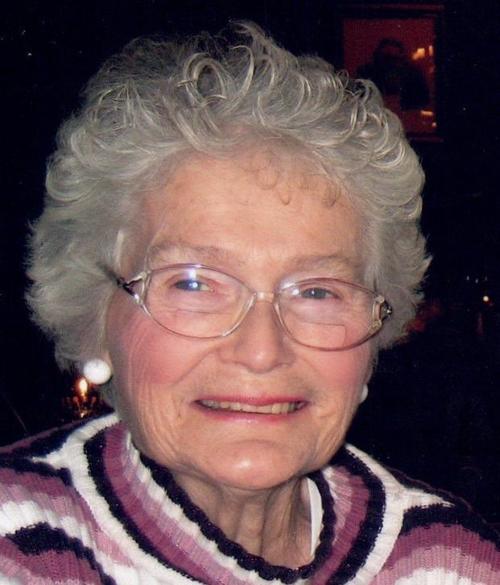 MATTOON - Wanda May Ferguson, age 86, of Mattoon passed away at 8:20 a.m. on Thursday, June 25, 2020 at the Odd Fellow-Rebekah Home.
Funeral services honoring her life will take place at 2:00 p.m. on Wednesday, July 1, 2020 at Schilling Funeral Home with Pastor Steve Massengill officiating. Burial will follow at Long Point Cemetery, Noega. Visitation for family and friends will be held from 12:00 p.m. until the time of the service at the funeral home.
Wanda was born on December 10, 1933 in Jonesburg, Missouri the daughter of Velmar and Louise (Flora) Howell. She married Carl F. Ferguson on September 14, 1950. He survives.
Other survivors include her children, Danny (Bev) Ferguson; Steve (Virginia) Ferguson, Becky (Don) Nissen and Bobbie Diane Perez; nine grandchildren and twelve great grandchildren; and many nieces and nephews. Wanda was preceded in death by her parents; infant daughter, Julie Ferguson; three brothers and two sisters.
Wanda will be remembered as one heck of a woman. She was a spitfire, so strong, inspirational, vocal, smart, opinionated and very driven for her community. She was an auxiliary officer, and later commissioner, and then Mayor of Mattoon. Wanda was instrumental in bringing the Lightworks at Peterson Park to Mattoon. And let's not ever forget Mr. Doughnut. Everyone mostly remembers her as the "doughnut lady." She was always ready for a new adventure and helped everyone. As most remember, she was stubborn but she set her mind to it and always did it! One of her most favorite times of the year this coming week, 4th of July, the parade and all the festivities.
Wanda and Carl were married for 70 years. They were the couple who set examples and truly loved one another.
Wanda was a member of the Mattoon Free Methodist Church and the ABWA. In earlier years, Wanda volunteered for the Cub Scouts and Boy Scouts as a den mother. Wanda enjoyed flower gardening and summers spent with her grandchildren. She will be missed by all those who knew and loved her.
Obituaries Newsletter
Sign up to get the most recent local obituaries delivered to your inbox.