(StatePoint) In an age of instant messages, video chats and social media, the art of letter writing has become rare. But sitting down to write…
(StatePoint) Decisions about spending money are often driven by emotions, even if what your heart is telling you goes against logic. Emotional…
(BPT) - Cycle for Survival's indoor cycling fundraisers are known for their party-like atmosphere with dancing, music, colorful team signs, an…
(BPT) - Here's something you may not know: All-season tires are only meant for year-round driving if you live in the extreme southern United States.
(BPT) - Approximately 30 million people in the U.S. are living with diabetes, according to the Centers for Disease Control and Prevention. Man…
Sorry, but your browser does not support the video tag.
(BPT) - A new year always brings predictions about what trends will rise to popularity, and when it comes to food, there are plenty of trends …
(BPT) - A menudo, cuando nos sentimos inseguros para tomar una decisión, alguien aconseja que confiemos en nuestros instintos. Una sugerencia …
(BPT) - We're often told when we can't make a decision, we should trust our gut. And there's a healthy reason to do so.
(BPT) - If you suffer from frequent acne breakouts, you've likely been through several skincare products and have considered talking to a derm…
(NAPSI)—Look up "basement" in the dictionary and you'll see cellar, vault—even crypt. But with a little effort and some design flair you can m…
"Wounded Angels" by Chuck Miceli
(StatePoint) A new survey of small business executives reveals key insights of what it takes to stay competitive today -- and technology and a…
(Family Features) As much as half of the average homeowner's monthly utility expenses go toward cooling and heating, according to the U.S. Dep…
(Family Features) A laundry room may be one of the spaces that you use the most, but cramped quarters and clutter can hinder your productivity…
(Family Features) A laundry room may be one of the spaces that you use the most, but cramped quarters and clutter can hinder your productivity…
(Family Features) Adding additional bathroom space to your home or renovating an outdated lavatory can improve your home's usability and incre…
7 tips for choosing a qualified contractor
(Family Features) Just as filling your plate with colorful foods is typically good for your body, filling your kitchen with color can be good …
Tips for a successful, lifelong pet adoption
7 ag-focused ways to get involved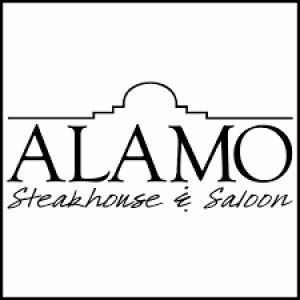 Alamo Steak House & Saloon
(Culinary.net) If your family is looking for a simple way to serve up a south-of-the-border classic, this Enchilada Casserole can be your tick…
(Family Features) Variety certainly is the spice of life, but after a long day, it's easy to get stuck in a mealtime rut and turn to the same …
(Family Features) Starting a keto diet continues to be one of the leading trends in nutrition, though many find the transition to be daunting.…
(Culinary.net) Whether you're looking for a family meal or a dish to feed a different type of crowd, taking advantage of kitchen tools like yo…
(Family Features) Whether you're hosting a houseful of guests or simply keeping your family's hunger at bay before dinner, appetizers can be a…
(Family Features) Many families look to the new year as a time to reset their eating habits and focus on making healthier choices. However, ad…
(Family Features) If your weight loss goals keep falling flat despite your best intentions, it may be due to an addiction you don't even know …