(Family Features) With many homeowners seeking to renovate or reshape the look of their homes, one common project stands above many others: painting.
7 tips for choosing a qualified contractor
(Family Features) Homeowners tackling interior upgrades often focus their attention on two of the most-used rooms the in the house: the kitche…
(Family Features) One of the perks of working from home is more time with your pets. While it can be exciting to have your furry friends by yo…
(Family Features) Although many young people care deeply about global issues like food and the environment, they don't necessarily see these m…
(Family Features) Transforming your bathroom into a personal home spa allows you to come home to a relaxing environment every day. By making s…
(Family Features) Increasing the amount of natural light that enters your home can help make spaces feel larger and more inviting. An option l…
(Family Features) Across the country, people are fostering and adopting furry friends more, with the number of animals in foster homes 43% hig…
(BPT) - We all need a place to retreat, relax and detach from stress and anxiety.
(BPT) - Sponsored by Miracle-Gro
(Family Features) Extra time around the house this summer may be welcome for avid DIYers. With lists of upgrades and renovations to tackle, ho…
(Family Features) With the abundance of home improvement shows on TV, DIY has evolved from an intimidating trade for the pros to an easy-to-ma…
(Family Features) If you often find yourself standing in front of a closet bursting with clothes but can't find anything to wear, it may be ti…
(Family Features) As stay-at-home orders ease, many families are eager to get out of the house and hit the road for a summer trip. However, va…
Get back to basics with warm weather skin care tips
(Family Features) Consistent website traffic is an essential building block for a successful online business. While paid ads and search engine…
(Family Features) Consistent website traffic is an essential building block for a successful online business. While paid ads and search engine…
(Family Features) An amazing product, a phenomenal business model and a great team may put you on the right path, but ultimately, they mean li…
Tips for keeping older adults connected
(Family Features) Rapid growth and long-term success are the dreams virtually every entrepreneur pursues. The fire pushes you to ascend to the…
(Family Features) With many tools and resources available, it is easy for entrepreneurs to build successful businesses. The United States has …
(Family Features) Battery-powered power tools make it convenient and efficient to tackle chores around the house and job site. While batteries…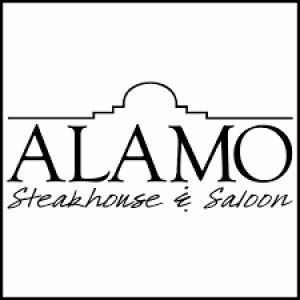 Alamo Steak House & Saloon
7 efficient home improvement projects
(Family Features) When temperatures peak and the summer sun shines for long hours throughout the day, it can put a burden on your garden and t…
How to navigate a crisis and come out stronger
(Family Features) Some home upgrades are aesthetic, and some are for function. These ideas, all with better home safety in mind, show there's …
Practical tips to improve your home's function and ambiance
(Family Features) When you're on a quest to create a home environment that promotes wellness, it can be difficult to know where to begin. One …
Dad-approved gifts for Father's Day