As politicians tend to do after being in office for a year, Democrat Gov. J.B. Pritzker went for a victory lap recently, holding interviews wi…
It's great that the Arizona-based U-Haul company cares about the well-being of its more than 30,000 employees. It's commendable that it has ad…
Consider it a soybean détente.
If your biggest concern about the introduction of a new product is it wound up being so popular that outlets closed for lack of inventory, you…
Most people know by now that the disposable plastic used for takeout food is an environmental hazard. Containers, cups, utensils, straws — ver…
One of our most prevalent health crises is also one of the easiest to fix. The problem is, we can't.
The 2010s was the decade in which Illinois operated a crippling 793 days without a fully appropriated state budget.
If you grew up in Central Illinois, or have spent any amount of time here, you know Abe Lincoln's history as well as you know your family's ge…
For Illinois, the 2010s were marked by a troubling statistical trend: There are fewer of us.
Illinois loves its vices. The 2019 legislative session was prime season in the state to make a couple of long-taboo vices legal. Naturally, th…
The 2010s were when the shameful tactics of Illinois politics entered full view, and Democrat Gov. Rod Blagojevich came to symbolize just how …
In what's become a surprisingly divisive decision, recreational marijuana was approved in Illinois this year. Legalization starts on Jan. 1, b…
Same-sex marriage swept across the country in the middle of the last decade. As has been the case with other equality movements – civil rights…
Politics is an interesting game. In what other job is your experience, or lack of it, both an asset and a detriment?
For the first few years of the decade, it was easy to find the Chicago Cubs in the National League standings. Look at the bottom. They started…
If you grew up in Central Illinois, or have spent any amount of time here, you know Abe Lincoln's history as well as you know your family's ge…
The Pantagraph is looking back at the top 10 stories in the last 10 years that have shaped Illinois. We'll have daily editorials starting Dec.…
Few things are more private than a person's medical history. Yet without the consent of patients or their doctors, America's second-largest he…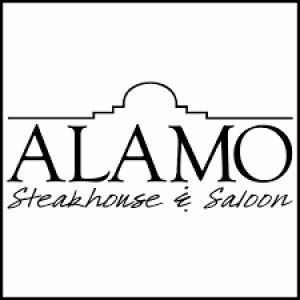 Alamo Steak House & Saloon
When President Donald Trump signed a new agreement to replace NAFTA, a lot of people who depend on borderless commerce — many of them Midwest …
At the moment, the American economy is really two economies. One is chugging along at a respectable rate of GDP growth, with the stock market …
Judge Thad Balkman has had several brushes with fame. When he was 14 years old, filmmakers shooting "Ferris Bueller's Day Off" used the Balkma…
State lawmakers are considering proposing new disclosure requirements for lobbyists and public officials.
To be fair, the justice system needs to be based on rules and procedures that ensure people serve time only for the actual offenses they are c…
Editorial boards from papers from across Illinois weigh in on impeachment, NCAA rules and ethics in Springfield.