Perhaps we should simply consider ourselves under a coronavirus watch.
It's a difficult position for anyone making public pronouncements about healthcare. 
The Illinois Department of Public Health recently took a big step in a wise direction when it acquired the ability to conduct in-state tests f…
The population of Illinois is going down. The state will lose at least one seat in the U.S. House of Representatives following the 2020 census.
The coronavirus has many of the things we fear and many more we've been taught to fear by popular culture. 
How the state funds public education has been one of the thorniest of thorny subjects for years -- a Gordian knot of Illinois politics.
He did it for the children.
March 17. Chances are you already have this date circled on your calendar.
It ended quietly and mostly as expected Wednesday, with a decisive vote in the Republican-controlled U.S. Senate that chose not to call witnes…
Some of America's favorite shopping destinations from the last few decades are disappearing, with big-name closings seeming to take on sudden …
There's no putting this genie back in the bottle. Certainly, as people become more aware of the latest in technological capabilities, just bei…
Cold and flu season warnings are inevitably alarming. But generally with good reason.
As politicians tend to do after being in office for a year, Democrat Gov. J.B. Pritzker went for a victory lap recently, holding interviews wi…
It's great that the Arizona-based U-Haul company cares about the well-being of its more than 30,000 employees. It's commendable that it has ad…
Consider it a soybean détente.
If your biggest concern about the introduction of a new product is it wound up being so popular that outlets closed for lack of inventory, you…
Most people know by now that the disposable plastic used for takeout food is an environmental hazard. Containers, cups, utensils, straws — ver…
One of our most prevalent health crises is also one of the easiest to fix. The problem is, we can't.
The 2010s was the decade in which Illinois operated a crippling 793 days without a fully appropriated state budget.
If you grew up in Central Illinois, or have spent any amount of time here, you know Abe Lincoln's history as well as you know your family's ge…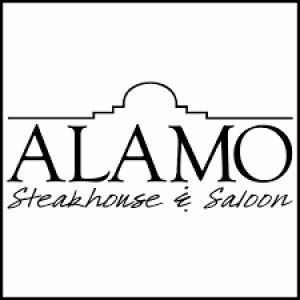 Alamo Steak House & Saloon
For Illinois, the 2010s were marked by a troubling statistical trend: There are fewer of us.
Illinois loves its vices. The 2019 legislative session was prime season in the state to make a couple of long-taboo vices legal. Naturally, th…
The 2010s were when the shameful tactics of Illinois politics entered full view, and Democrat Gov. Rod Blagojevich came to symbolize just how …
In what's become a surprisingly divisive decision, recreational marijuana was approved in Illinois this year. Legalization starts on Jan. 1, b…
Same-sex marriage swept across the country in the middle of the last decade. As has been the case with other equality movements – civil rights…
Politics is an interesting game. In what other job is your experience, or lack of it, both an asset and a detriment?
For the first few years of the decade, it was easy to find the Chicago Cubs in the National League standings. Look at the bottom. They started…