The things to which we've been subjected the last eight months have been disconcerting, wearying and absolutely unfair.
We're as weary of COVID-19 as everyone else. The virus has handcuffed society and made 2020 a year we'd be glad to forget, but will never be able to.
Of all the pre-election predictions, we are living through the one that inevitably frustrates the most citizens.
You don't need to be reminded that this election will be unlike any other in your lifetime.
This is an editorial from JG-TC Opinion page.
The former vice president is experienced, works with GOP senators, respects democratic values
OUR VIEW: Stop bickering, work together to fight COVID-19 around campus and in Downtown Madison
OUR VIEW: Baldwin and Johnson should insist $50M stays in bill to protect homes on North Side
OUR VIEW: Despite health concerns, the Big Ten is right to kick off the season for sports-hungry fans 
Last weekend reinforced one truism.
Would you believe that we could make a better world if we were a little more Pollyannaish?
If anything work-related has crystallized under the umbrella of living in a pandemic, it is this: We depend on everyday workers and owe them a…
OUR VIEW: Body-worn cameras are key to seeing what really happens
OUR VIEW: Commission should add Wisconsin event to get ahead of surge in absentee voters
Groups of flags flying are always impressive.
It's hard to know what to say right now.
This is the perfect year to ponder the meaning and significance of Memorial Day.
One of our society's markers for making the bridge into adulthood is graduation from high school. At that point, we expect the majority of our…
It seems only natural in Illinois that controversy during a pandemic can be made even more bizarre. So the apparent revision of legal strategy…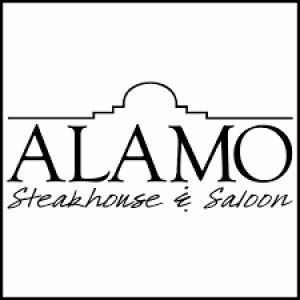 Alamo Steak House & Saloon
OUR VIEW: Crank the radio and swirl your body in the air today for a therapeutic rush
OUR VIEW: Don't let Wisconsin becomethe Florida of the 2020 presidential race
OUR VIEW: Keep it up, Wisconsin, and double down on social distancing to save lives
The novel coronavirus hasn't stopped or delayed democracy in Wisconsin — nor should it.
OUR ENDORSEMENTS: Gomez Schmidt, Strong offer broad experience, involvement, stability
OUR VIEW: Be vigilant to avoid an Italy-type ordeal in the US
Perhaps we should simply consider ourselves under a coronavirus watch.