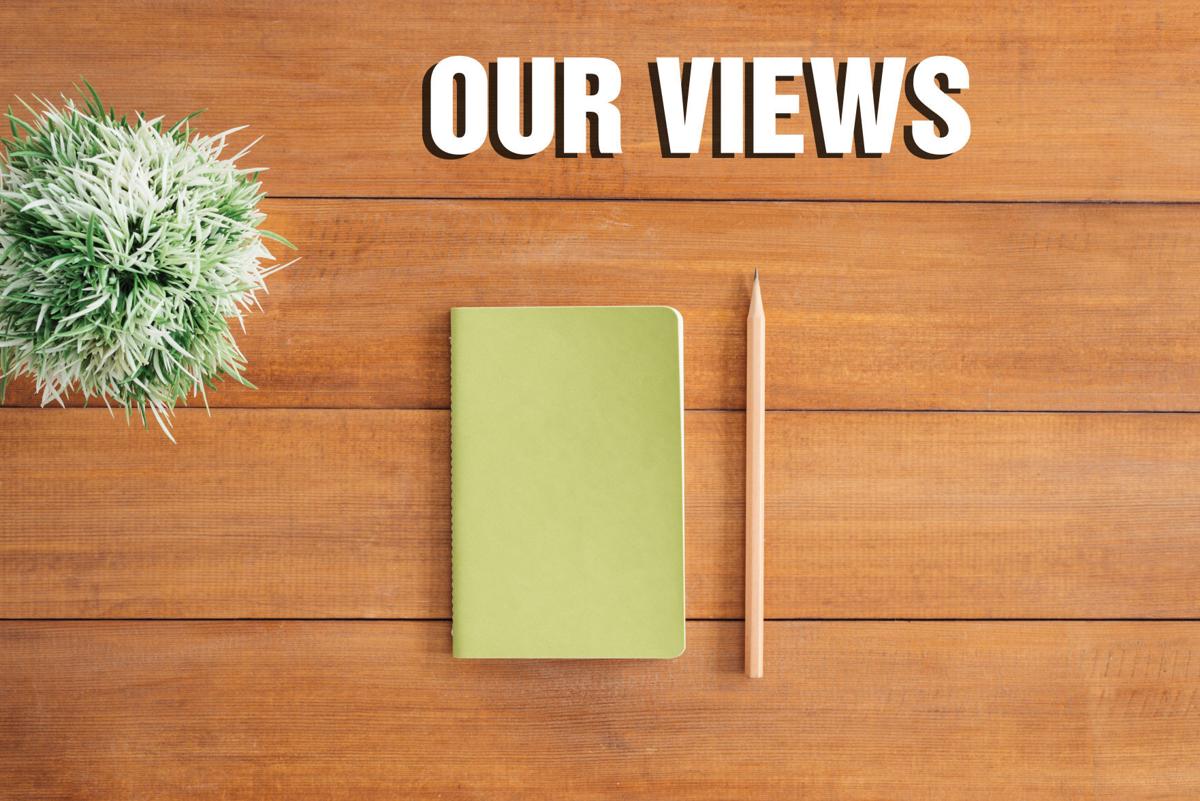 Groups of flags flying are always impressive.
Whether lining a boulevard, a city street or a neighborhood, flags flying in the wind can prove breathtaking to even the most jaded among us. As human beings. we love our bunting. Whether it's at a ballpark, in a well-adorned theater, even on a float in a parade, we're stirred with thoughts and images of pride from both a pleasant past and a positive imagination about what the future could hold.
Yet we arrive at Flag Day 2020 on Sunday amid the most bizarre stretch of the lives of virtually every American. The COVID pandemic has supplemented political unrest and cultural division and been mixed with racial unrest and concerns about police shows of force.
With that as the backdrop, this year becomes more special, important and poignant.
There are people in this country who do not believe that flag waves for them. Instead of the promise of equality and opportunity, they see dead ends blocking every possible path to progress.
Yet there are appearances that things might be changing. On the other hand, there were signs 50 years ago, and we've come to realize in the decades since that however far we've come, we haven't come far enough.
While the flag means something different to each of us, we are all passionate in those emotions.
Even so, we can come to easily overlook the significance of the symbol. The flag is one of a handful of things that immediately represents the United States on sight. There will always be individuals and iconic images that represent the United States, but the flag is the longest lasting and the one that's as close to permanent of any we have.
The flag is the one symbol our society has chosen as the one to be consecrated. When the flag passes, we expect one another to show respect: quiet, salute in some way, remove your hat.
It's been years since the United States Congress pondered a "Flag Desecration Amendment" (or "the Flag-burning Amendment"). Yet flag desecration is a subject that rises in discussion regularly.
The history of Flag Day goes to 1861, when the first form of it was suggested. On May 30, 1916, President Woodrow Wilson issued a presidential proclamation establishing a national Flag Day on June 14. Although it is not an official federal holiday, in August 1949, National Flag Day was established by an Act of Congress. The date commemorates the adoption of the flag of the United States, which happened on June 14, 1777, by resolution of the Second Continental Congress.
There have been 27 versions of the flag, with the last change taking place on July 4, 1960, to recognize Hawaii officially becoming the 50th state. That replaced the 49-star flag in use from July 4, 1959, to recognize Alaska becoming the 49th state. The current flag has been unchanged for a record 69 years. That stretch eclipsed the previous mark of 47 years, from 1912 to 1959. The last two stars on that flag represented New Mexico and Arizona.
Flag Day being less regarded than other celebration days is understandable. It lands between Memorial Day and July 4, both recognized national holidays. We don't even make changes to the flag on its own date. The changes are not made until July 4.
Just as well, then, to have an official day to recognize it. This week is also officially "National Flag Week," a week during which all citizens are encouraged to fly the flag. Join us in doing so. It's one act guaranteed to unite us.
We hope it can do that, and that we can continue to build a world that's in step with the one we think the flag represents.
Catch the latest in Opinion
Get opinion pieces, letters and editorials sent directly to your inbox weekly!