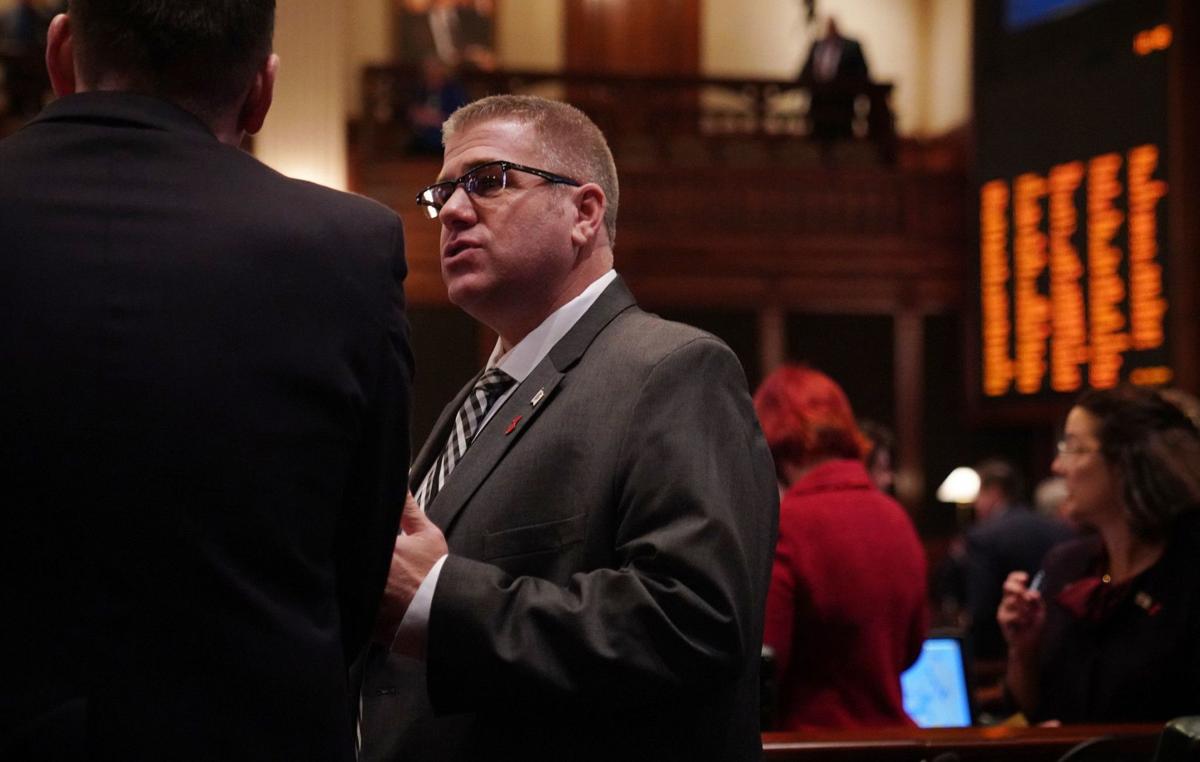 It seems only natural in Illinois that controversy during a pandemic can be made even more bizarre. So the apparent revision of legal strategy used to challenge Illinois Gov. J.B Pritzker's stay-at-home order extension should have been expected. Along with the promise of a "game changer" of new evidence, there's the accusation that state leaders, like Pritzker and his health department, aren't being as transparent as they want the public to believe. There's a dollop of civil rights on top as well.
It could be worse. At least armed protesters didn't charge in to the Capitol rotunda. That was Michigan.
At the start of last week, state Rep. Darren Bailey, R-Xenia, filed a lawsuit seeking to overturn Pritzker's extension of the stay-at-home order to the end of May. Bailey filed the suit as an individual, and he won his challenge in front of a friendly Clay County judge. He also got the delicious experience of leaving Pritzker sputtering after the governor was told of the decision by a reporter during the daily coronavirus update.
The governor's team kicked into overdrive, The attorney general asked an appellate court to overturn the decision. On Thursday, Bailey asked the order be undone. On Friday, Bailey's lawyer said there was new information available that would be "a game changer."
Naturally, Thomas DeVore was light on details, but high on hyperbole. He said he wanted the information to "speak for itself" and "be presented to the public" in a way that would prevent Pritzker's office from "bastardizing it into something that it's not."
"This new information offers a more complete picture," DeVore said in a statement, "and brings to light additional problems in regard to the procedural and substantive shortcomings of the governor's office and the Board of Health's safeguarding of the civil rights of the citizens of the state." In a discussion with Capitol News Illinois, DeVore said, "Have you ever heard … the Department of Public Health or the governor's office say to the public that you have rights of due process?"
The argument has support, certainly downstate. There's certainly a portion of the nation that has had enough of staying inside, and they're ready to start working and keeping creditors at bay.
WCIA-TV's Mark Maxwell reported that during the Clay County hearing, "… the audience in the courtroom … laughed on several occasions, including at one point when the attorney general's office argued people's lives would be at stake if the stay-at-home order was nullified. People who wore masks were openly mocked."
Disappointingly, we seem to be leaning as a society toward needing to revel in someone else's defeat to celebrate our own victories.
If this is a legitimate challenge, more power to Bailey and his attorneys as they work through the system. We think Bailey is wasting time showboating when other methods are available.
But more important, the anti-lockdown team needs to show respect for the system while they work it. There's no point to laughing at and mocking those who are going into a courtroom and following social distancing and public mask orders. Present your evidence, and let the public evaluate it. Do what you're saying you want to do.
Catch the latest in Opinion
Get opinion pieces, letters and editorials sent directly to your inbox weekly!