Dear Shelby County: Please be aware that your money is not going up to Chicago nor to Cook County.
A few fishing cliches that perhaps Dave Shadow is not aware of.
I'd like to think most good people wake up everyday and ask how they can make the world a better place.
God gave you complete control over one and only one thing, your mind. You have up to 50,000 thoughts a day. Your thoughts form your beliefs; y…
In these troubled times, let us never forget: Personal liberties are essential for a happy existence; Government is not.
Imagine you are living in a tiny room, and nothing in the room belongs to you. You have the bare minimum required for shelter, but not one sin…
It's no surprise that Trump wants to be a dictator. He admires other dictators in the world and "jokes" that he wishes he could be one.
This is our darkest hour. When the bottom falls out. Courage gives way to fear, and hope follies to despair; But only if we let it.
President Donald Trump is thin-skinned, a liar, and rather ignorant. No offense.
A call goes out every May to Americans who believe in prayer to join together in praying for the nation.
To the Mattoon community,
With Medicare for All, all doctors, dentists, optometrists, hospitals and clinics are "in network." No more long phone calls with insurance co…
Health care should not be a for-profit industry.
We cannot let fear dictate us. You went out and bought five loaves of bread because you think that will somehow give you a better chance of survival.
It is hard to take our mind off of the coronavirus pandemic, as many of our thoughts are with those individuals and families who are suffering…
Inclusion and diversity in our communities has become more hypocrisy than something we teach our kids and each other.
It is a generally accepted maxim that small businesses are the backbone of the U.S. economy.
For those that are afraid of the word socialism, here is the perspective of a small, midwestern businessman who became president:
I've been watching the race for the 15th Congressional District intently, and, as a farmer, I'm very concerned about the people Mary Miller is…
When all the political solutions involve the word tax, you just know there's a scam brewing.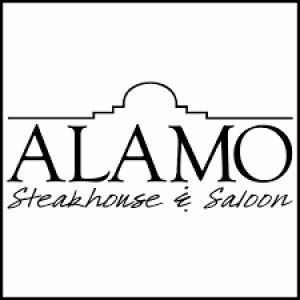 Alamo Steak House & Saloon
About all I heard on the TV and the Internet for the past few days was about the coronavirus epidemic. The media is spreading irrational fear.…
Does your current health insurance cover hospital services, including inpatient/outpatient care; 24-hour-a-day emergency services and inpatien…
Darren Duncan is a seventh-generation farmer and father of four who is disgusted with politicians in Washington more concerned about getting r…
The Democrats speak solemnly about " the rule of law." That is how they speak.
I found the "Presidents Day Facts and Figures" page (D3) in the Feb. 15, 2020 issue of the JG-TC interesting except for the claim that "Martin…
Free people are free only when they are free from the tyranny of lawless regimes. America's Constitution and Bill of Rights provide the legal …
Once again, Trump has "slithered" out of the net, like the snake he is. Also he has set the "precedent" for future generations, that any presi…