On Dec. 29, many Christian Churches observed "The Slaughter of the Innocent."
We hear the economy is great, and it is, if you are middle class or above and benefit from the stock market.
Why don't the people of Mattoon and the JG-TC get behind a community effort to help the 750-plus employees of LSC acquire the Mattoon operatio…
Recently, He told me "a star is born." He repeated it several times for several days knowing I was confused because I didn't understand what H…
Man-made global warming continues to be discussed as a problem. The truth and truths about weather patterns become more important as people be…
I began my second year of college in the fall of 1968.The summer that year was filled with unrest and violence leading up to the '68 president…
In his book "The Social Contract," Robert Ardrey observes, "Within us...is the upward-pressing force that seeks competition, strives for super…
Perhaps our president has misspoken and is not politically correct, but how can anyone of a sound mind oppose what our president has done? Wha…
It's true that some Democrats, including me, have longed to impeach Trump from the first. How could we not want to impeach such a man, a grift…
A New Year is upon us. We conclude a decade and enter into a 2020 with recreational marijuana in our state.
A few weeks ago, a few of my friend, and I hike at Warbler Ridge.
The recent appearance of three biased professors that were in the news this past week, all indicating their eagerness to impeach the President…
The impeachment case against President Trump has been submitted to the United States Senate.
The impeachment case against President Trump has been submitted to the United States Senate. In simplest terms, President Trump used the great…
Once again our city fathers are giving us something I believe that we don't need or want. It is marijuana.
The day after Thanksgiving, the families of a young couple had dinner together and were going to drive through the lights.
Most people have no idea how much trouble we are in. America is in the intensive care unit.
I received a "reminder" warning from a local policeman that I want to share with others.
The Mattoon City Council has frightened away two fire chiefs and an assistant chief within the past 12 months.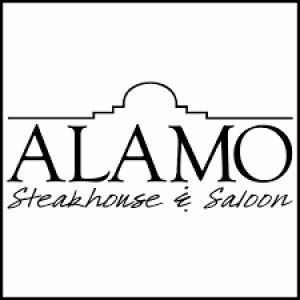 Alamo Steak House & Saloon
Are you a "Trumper"? Well, I'm not. I am an American and proud of it. I'm loyal to this country.
For the last 70 years of living, I cannot recall any Democratic Party to be so hateful toward an elected president.
Educators deserving of our thanks
With Thanksgiving upon us, stories will be told about how the Pilgrims came to America and the Native Americans helped them survive.
I hope my fellow readers saw the story on page A4 of the Friday, Nov. 8, issue of the Journal Gazette/Times-Courier.
It appears that all networks and newspapers are so invested in the impeachment stupidity that they have completely forgotten the issue of Vene…
Adam Schiff's hearings are like the 2 1/2 year investigation led by Robert Mueller. They are both investigations in search of a crime.