As Macon County's region moves into Phase 4 of the Restore Illinois Plan, the Macon County Conservation District plans to open additional amenities.
In accordance with state guidelines, the Museum of the Grand Prairie in Mahomet and the Homer Lake Interpretive Center are happy to announce t…
As Illinoisans venture outside for summer fun, the Illinois Poison Center (IPC) reminds you that some of the season's most attractive plants c…
SPRINGFIELD — The warning is clear: Leave the black bear currently passing through western Illinois alone.
I fish for many different species and enjoy every one. However I'll admit to being an addicted bass angler.
I fish for many different species and enjoy every one. However I'll admit to being an addicted bass angler.
Fishing line has been a controversial subject since ancient times as it was depicted on the walls of caves and in the writings of very early a…
Campers are reminded to follow CDC guidelines while recreating at Lake Shelbyville.
The trails themselves never closed during the shutdown of public spaces amid the coronavirus pandemic in some areas, so in reality, little eve…
Paving of the bike trail connecting Charleston and Mattoon is set to begin next week.
I noticed what seemed to be an abundance of snakes along the shorelines of our local lakes in the past few weeks but didn't give it too much thought.
The bicycle business is booming across the country as Americans look for new ways to exercise and get out of the house while adhering to stay-…
While air pollution in the U.S. has improved remarkably since the passage of the Clean Air Act, millions of people nationwide still live in co…
While other downstate lakes were not allowing fishing tournaments, Lake Shelbyville has been reeling them in.
With all of our grocery costs rising, I'm thinking those who are willing to take advantage of an abundance of free-ranging food rather than st…
Susan Mitchell started virtual running before it was the coronavirus-friendly thing to do.
The annual Canoe Race to benefit the Life Center of Cumberland County is scheduled for June 20. This will be the 35th year for the canoe race.
I am on the icy floor of Alaska's Kenai Fjords National Park, surrounded by imposing, rugged mountainsides.
While staying home is currently encouraged in most states, many allow leaving the house for exercise. Here are some recommendations that will …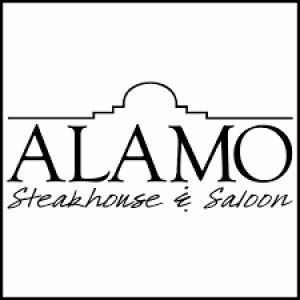 Alamo Steak House & Saloon
As people are stuck indoors as a result of the COVID-19 lockdown, many are experiencing 'Virtual Reality Tourism'. Would-be travelers are usin…
Gov. J.B. Pritzker's revised stay-at-home order includes the reopening of some state parks.
Treasures await in the woods, but they won't wait for long.
Bird-watching is a natural pastime and beloved by some who also love the national pastime. 
In time, we'll be on the road again, in search of compelling outdoor playgrounds in which to explore and enjoy nature's finest. Here are five …
The Casey Saddle Club has big things planned for 2020.
It has been more than a week since our lives became dramatically altered.