For decades we've heard the familiar chant emanating from the Wrigley Field bleachers whenever a fan catches a home-run ball hit by the visiti…
BOSTON (AP) — The Patriots have released quarterback Cody Kessler, their latest roster move at the position following the departure of Tom Bra…
WEST POINT, N.Y. (AP) — Army has hired Tenarius "Tank" Wright as defensive line coach.
NEW YORK (AP) — Welcome to the club, Patriots.
After spending much of the past six seasons as a backup quarterback with the Washington Redskins, Colt McCoy knows his job coming to the New Y…
Rangers veteran Shin-Soo Choo is helping out financially strapped minor league players with the season on hold, giving $1,000 each to 191 of t…
BLOOMINGTON — For the moment, there is still hope for the IHSA to play a state series in spring sports.
BLOOMINGTON — For the moment, there is still hope for the IHSA to play a state series in spring sports.
Check out the final girls basketball stat leaders.
KANSAS — Tri-County lost four starters from last year's state team, but under coach Joe Morrisey, the Lady Titans didn't miss a beat.
Arcola's Austin Hopkins, a 5-8, 180-pound senior running back/linebacker, picked Eureka College as the next stop in his football career. 
ARTHUR — Lucas Otto, a senior at Arthur-Lovington-Atwood-Hammond, will continue his baseball career at Lake Land College. 
Not knowing whether there will be a track and field season or not, and with little guidance from their coaches, it's up to individual athletes…
Eastern Illinois junior pitcher Will Klein was rated as the top prospect in the Ohio Valley Conference during the preseason rankings by D1Base…
The spring break baseball trip for MacMurray College in Jacksonville turned out to be its last — not only for the season because of the corona…
The NCAA will permit spring sport athletes — such as baseball, softball and lacrosse players — who had their seasons shortened by the coronavi…
It's late March and Tom Izzo is busy cleaning his garage, and his attic, and his home office with the overstuffed drawers. He's thinking about…
In the space of a few hours, Ryan Decker went from preparing for a weekend series to parsing the end of his college baseball career. The N.C. …
The NCAA Division I Council voted Monday to approve an extra year of eligibility for all spring sport athletes who had their seasons canceled …
Eastern Illinois University has an incredibly rich history with football.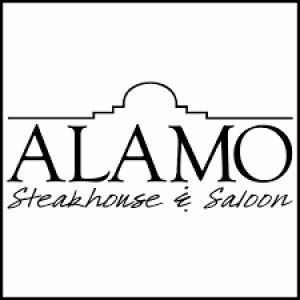 Alamo Steak House & Saloon
For decades we've heard the familiar chant emanating from the Wrigley Field bleachers whenever a fan catches a home-run ball hit by the visiti…
Rangers veteran Shin-Soo Choo is helping out financially strapped minor league players with the season on hold, giving $1,000 each to 191 of t…
LOS ANGELES (AP) — Whenever the baseball season begins, Los Angeles Dodgers fans who subscribe to DirecTV and its subsidiaries will have acces…