Former Illinois center Robert Archibald, a member of the Illini's 2000-01 and 2001-02 teams that won a share of the Big Ten championship, has …
SAN ANTONIO (AP) — Devin Booker had 35 points before fouling out and the Phoenix Suns held on to beat the Spurs 103-99 on Friday night, snappi…
ST. LOUIS (AP) — Shooting pucks from the stands and some of the best women's hockey players in the world going back and forth in a 3-on-3 game…
MIAMI (AP) — Kawhi Leonard got his first career triple-double and scored 33 points, Landry Shamet added 22 and the Los Angeles Clippers shrugg…
ORLANDO, Fla. (AP) — The Boston Celtics were missing a lot of starters. They still had the two they needed: Kemba Walker and Gordon Hayward
DETROIT (AP) — Jaren Jackson Jr.'s big first half helped the Memphis Grizzlies return to their high-scoring ways.
Shelbyville's Kade Kull scored 30 points, but it was not enough as Meridian beat the Rams Friday night.
The ALAH boys' basketball team is 11-6 after 17 games — their best start since 2014-15, and Jamison Rocke is right in the middle of it.
Check out the JG-TC boys basketball statistical leaders through Jan. 22.
NORMAL—Eastern Illinois women's tennis battled in-state rival Illinois State on Friday with four singles matches going to three sets. Illinois…
EIU has won three straight and hung 80 points on an opponent for the second straight game. Gone are the uncertain, cautious vibes from a five-…
On Thursday night at the NCAA Convention's annual "State of College Sports" plenary session, Mark Emmert, a president rallying his constituent…
The Big Ten has suspended Illinois guard Alan Griffin for two games, the conference announced Thursday. Griffin, a sophomore, was ejected from…
EIU is back over .500 after winning its third straight game, a 95-83 defeat of UT Martin.
EIU women's basketball handed UT Martin its first OVC loss and made a statement to everyone - including itself.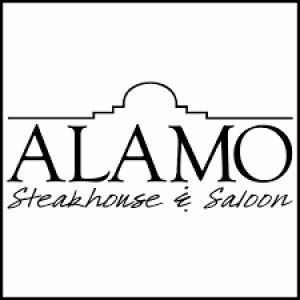 Alamo Steak House & Saloon
OAKLAND, Calif. (AP) — Oakland Athletics pitcher Mike Fiers didn't have any more to say regarding his role as a whistleblower.
MINNEAPOLIS (AP) — The Minnesota Twins set a major league record for home runs last season. They created a bigger buzz with their recent signi…
NEW YORK (AP) — Luis Rojas never expected to be the man behind the microphone.
KANSAS CITY, Mo. (AP) — Already a World Series MVP, six-time All-Star and five-time Gold Glove catcher, Salvador Pérez became something else w…
CHICAGO (AP) — Dallas Keuchel has become the first member of the 2017 Houston Astros to offer a public apology for the team's sign-stealing sc…
DETROIT (AP) — The Detroit Tigers said Jay Allen, the team's public address announcer, has died.
MINNEAPOLIS (AP) — Josh Donaldson's 2024 option with the Minnesota Twins can escalate an additional $4 million based on awards he earns during…