Dallas Mavericks owner Mark Cuban says he is helping former NBA star Delonte West after a photo emerged of him panhandling, reports say.
With all the experimenting going on in the sports world because of the COVID-19 pandemic, it's easy to forget what the rules are, how the post…
NBA Commissioner Adam Silver doesn't expect next season to begin until 2021.
After his last game with the LA Lakers, Kobe Bryant signed his name on the Staples Center floor. Now that piece of hardwood history is up for auction.
Craig Hodges reveled in sharing history, current events and revolutionary ideas with his Chicago Bulls teammates and visiting opponents.
Jennifer McCormick, an Arthur grad, who is entering her fifth season at Illinois College as the coach of women's basketball goes through the u…
 John Thompson, the imposing Hall of Famer who turned Georgetown into a "Hoya Paranoia" powerhouse and became the first Black coach to lead a …
All three NBA playoff games scheduled for Wednesday have been postponed, with players around the league choosing to boycott in their strongest…
The Milwaukee Bucks have boycotted Game 5 of their first-round series against the Orlando Magic to protest the shooting of Jacob Blake in Wisc…
The 2020 NBA playoffs tip off this week. Here is a complete list of matchups and start times for all 16 teams.
Draymond Green may not be playing in the NBA's Disney World bubble, but that hasn't stopped him from being fined during the league's restart. …
DETROIT - All heck was breaking loose. Several NBA players were complaining on social media about the quality of food after entering the NBA "…
ORLANDO, Fla. - The NBA bubble continues to be a success. None of the 343 players who were tested for COVID-19 on the Disney World campus sinc…
Check out photos from Meyers Leonard's career, from his days at Robinson, the University of Illinois, Portland Trail Blazers, Miami Heat, and …
LAKE BUENA VISTA, Fla. (AP) — Players and coaches from the New Orleans Pelicans and Utah Jazz knelt alongside one another before the first gam…
Looking back at the career and influence of former Illinois basketball head coach Lou Henson.
Looking back at the career and influence of former Illinois basketball head coach Lou Henson.
It's a nightmare scenario for a team in the NBA's Disney World bubble. A group of players intermingling, competing together, living together, …
The question posed to NBA coaches, scouts and player personnel executives caused most of them to pause rather than give an immediate answer: I…
ORLANDO, Fla. - Andre Iguodala peered between a partition that had turned a large room into two small rooms - one for Zoom interviews and one …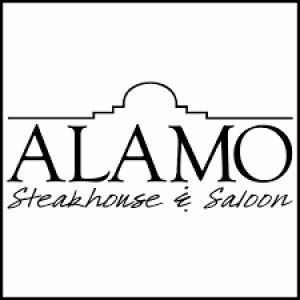 Alamo Steak House & Saloon
ORLANDO, Fla. - LeBron James opened his news conference following Thursday night's scrimmage against the Dallas Mavericks with a message that'…
Netflix now has Michael Jordan and "The Last Dance" in the United States.
Players from the 22 NBA teams that will continue the season are arriving at the Walt Disney World Resort and settling into their new temporary…
During a conference call with reporters shortly after the Chicago Bulls' 2019-20 season ended abruptly last month, executive vice president of…
The Magic walked into a carpeted hotel ballroom Thursday in Orlando, Fla., outfitted with two NBA courts and four baskets, and made a little n…
The first six teams — Brooklyn, Denver, Orlando, Phoenix, Utah and Washington — are scheduled to arrive Tuesday at the Disney complex for the …