DALLAS - Mavericks owner Mark Cuban is hopeful the NBA will resume the 2019-20 season this summer. And he has a revolutionary idea that would …
Before Michael Jordan became the face of the Chicago Bulls, that distinction belonged to Jerry Sloan. His blue-collar, bruising style was appr…
Jerry Sloan, the Hall of Fame coach who was a fixture for decades in Utah and took the Jazz to the NBA Finals in 1997 and 1998, died Friday. H…
Jerry Sloan, the coach who took the Utah Jazz to the NBA Finals in 1997 and 1998 on his way to a spot in the Basketball Hall of Fame, died Fri…
Jerry Sloan, the coach who took the Utah Jazz to the NBA Finals in 1997 and 1998 on his way to a spot in the Basketball Hall of Fame, died Fri…
"The Last Dance" was superb entertainment - a 10-hour starburst of nostalgia that showcased the 1997-98 Chicago Bulls in general and iconic ba…
LOS ANGELES - Los Angeles Lakers forward Jared Dudley believes it's in the best interest of players to resume the NBA season. When he hears th…
CHICAGO - After the Bulls won their fifth NBA championship in 1997, Michael Jordan sat at the postgame news conference and fielded a question …
If only life worked like film or fairy tale, with the ability to press stop - or at least pause - when the delight and exhilaration reaches it…
The 10-part ESPN documentary series "The Last Dance," which focuses on Michael Jordan's final championship season with the Chicago Bulls, has …
On Monday afternoon while on two separate phone calls with my mom and dad, both asked me the same question: "Are you watching that Michael Jor…
A pair of Michael Jordan's game-worn shoes from 1985 sold for more than three times the estimated price, breaking the world auction record for…
Mike Monahan talks to three coaches about "The Last Dance" documentary, featuring Michael Jordan and the Chicago Bulls.
Craig Ehlo still believes he played great defense.
Reaches a settlement with supermarkets Jewel-Osco and Dominick's over a pair of ads in a 2009 commemorative edition of Sports Illustrated that…
"The Last Dance," a 10-part documentary on Michael Jordan and the 1997-98 Chicago Bulls, premieres.
Jordan is the first former player to become a majority owner in the NBA when the league's Board of Governors approves his $275 million purchas…
Marries Yvette Prieto. He becomes the father to twin daughters, Victoria and Ysabel, the following year.
Becomes part-owner of the Charlotte Bobcats and becomes, according to the team, "managing member of basketball operations."
Jordan and wife, Juanita, divorce after 17 years of marriage. Juanita reportedly receives a $168 million settlement.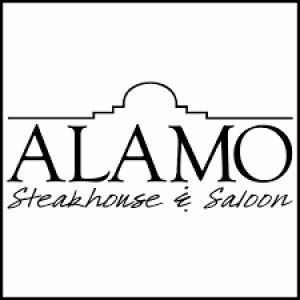 Alamo Steak House & Saloon
In the final NBA game of his career, Jordan scores 15 points on 6-of-15 shooting in a 107-87 loss to the Philadelphia 76ers. He leaves the flo…
Fired by the Wizards as president of basketball operations.
The Miami Heat retire Jordan's No. 23 even though he never played for the team.
Juanita Jordan files for divorce the same day Michael scores his 30,000th career point against the Bulls. One month later, the Jordans jointly…
Scores two points - the lowest scoring game of his career - in 12 minutes in a loss to the Lakers. The next day he's placed on the injured lis…
Announces he will retire for a third time after the 2002-03 season, saying there is "zero" chance of another return.
Announces his second retirement.