SAN ANTONIO (AP) — Devin Booker had 35 points before fouling out and the Phoenix Suns held on to beat the Spurs 103-99 on Friday night, snappi…
MIAMI (AP) — Kawhi Leonard got his first career triple-double and scored 33 points, Landry Shamet added 22 and the Los Angeles Clippers shrugg…
ORLANDO, Fla. (AP) — The Boston Celtics were missing a lot of starters. They still had the two they needed: Kemba Walker and Gordon Hayward
DETROIT (AP) — Jaren Jackson Jr.'s big first half helped the Memphis Grizzlies return to their high-scoring ways.
DALLAS (AP) — The Dallas Mavericks didn't take long to settle on a plan to fill a big void created by a season-ending injury to center Dwight Powell.
CHICAGO (AP) — Buddy Hield scored 21 points, Harrison Barnes added 19 and the Sacramento Kings beat the Chicago Bulls 98-81 on Friday night to…
NEW ORLEANS (AP) — Nikola Jokic had 27 points and 12 rebounds and the Denver Nuggets beat the New Orleans Pelicans 113-106 on Friday night.
MINNEAPOLIS (AP) — Russell Westbrook scored a season-high 45 points and had 10 assists, and the Houston Rockets overcame another tough night f…
OKLAHOMA CITY (AP) — Danilo Gallinari scored 25 points, and the Oklahoma City Thunder beat the Atlanta Hawks 140-111 on Friday night for their…
NEW YORK (AP) — Kyle Lowry scored 26 points, Pascal Siakam had 23 and the Toronto Raptors beat the New York Knicks 118-112 on Friday night for…
CHICAGO (AP) — The Chicago Bulls expect forward Lauri Markkanen to miss four to six weeks because of an injured right hip.
MIAMI (AP) — Erik Spoelstra has a suggestion for All-Star voting: Ditch the positions.
PARIS (AP) — With the world's two most expensive soccer players cheering him on in Paris on Friday night, Giannis Antetokounmpo took a while t…
OKLAHOMA CITY (AP) — The Oklahoma City Thunder will be without starters Steven Adams and Terrance Ferguson on Friday against the Atlanta Hawks.
DALLAS (AP) — Luka Doncic is set to be the youngest All-Star starter since LeBron James, yet another link between the Dallas sensation and the…
Michael Jordan and the Chicago Bulls probably played a role in changing basketball in Europe, when they played in Paris and won a tournament 2…
Los Angeles Lakers (36-9, first in the Western Conference) vs. Philadelphia 76ers (29-17, sixth in the Eastern Conference)
Dallas Mavericks (28-16, fifth in the Western Conference) vs. Utah Jazz (31-13, second in the Western Conference)
Once again, LeBron James and Giannis Antetokounmpo are All-Star captains.
PORTLAND, Ore. (AP) — Damian Lillard had another big performance, scoring a game-high 47 points. But a tough loss and issues with the officiat…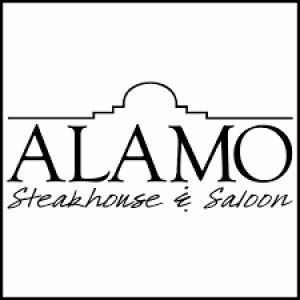 Alamo Steak House & Saloon
NEW YORK (AP) — LeBron James is on his way to Philadelphia, set to pass Kobe Bryant on the NBA's career scoring list in the former Lakers star…
CLEVELAND (AP) — Washington Wizards coach Scott Brooks wanted his players to embrace the adversity they faced going into Thursday night.
MIAMI (AP) — It'll be an All-Star rematch: Team LeBron vs. Team Giannis.
ST. LOUIS (AP) — Annie Pankowski got an email from the NHL asking if she'd like to be a part of its All-Star Weekend and jumped at the opportunity.
PHOENIX (AP) — Devin Booker has produced the kind of all-around numbers for the past few seasons that suggest he should be an NBA All-Star. He…
LOS ANGELES (AP) — Alana Beard, a two-time Defensive Player of the Year who won a WNBA championship with the Los Angeles Sparks, is retiring a…
PARIS (AP) — The NBA's reigning Most Valuable Player has simple advice for the player many are viewing as a future MVP after his show-stopping debut.