NBA blockbusters don't occur in vacuums, but they do leave a wake that ripples throughout the league, including, in this case, all the way to …
CHICAGO — Two months after resigning from his role as Chicago Cubs president, Theo Epstein was hired Thursday as a consultant for Major League…
It's hard to find another Big 3 in NBA history more explosive, more talented, more poised to win an NBA championship than the one the Nets jus…
The NBA and the NBPA, the union that represents the league's players, have agreed to a new set of health and safety protocols over the next tw…
Major League Baseball does not plan to mandate that fans provide proof of vaccination or a negative COVID-19 test result before entering a bal…
A wave of activism in sports, fueled in part by the Memorial Day killing of George Floyd by police in Minneapolis, dominated a good part of ou…
NEW YORK — It's been nearly 11 years since Far Rockaway High School's most prominent alumni, Bernie Madoff, was sentenced to federal prison fo…
Word is that Marvin Bagley Jr. is LaVar Ball all over again. No. That wouldn't be fair to Ball. Bagley Jr. is worse.
The NBA doesn't have a formal threshold for canceling games or suspending the season, NBA Commissioner Adam Silver said on a conference call M…
Kevin Durant didn't want to bug anybody. He just wanted to keep to himself, and appreciate the outpouring of support he'd already received.
Wilson Chandler didn't leave the NBA to play in China for nothing. He went looking for peace and balance.
LOS ANGELES — For weeks since the NBA and its players association agreed on a Dec. 22 start date for a 72-game regular season, the league held…
Full disclosure — assigning grades to a draft that just happened is typically foolish. Today's reaches are tomorrow's steals, and today's sure…
With his first major roster decision as the Chicago Bulls top executive, vice president Arturas Karnisovas was willing to stand on his convictions.
CHICAGO — The Chicago Bulls drafted versatile Florida State forward Patrick Williams with the No. 4 pick on Wednesday night, the next big step…
Who will be the first pick in the 2020 NBA Draft? Follow the latest picks and news from the 2020 NBA Draft.
Who better than the writers who have been studying the teams they cover to tell us how they think Wednesday's NBA draft will go down?
No commercials. No filler. No wasted time.
The NBA's Board of Governors will hold a meeting Thursday while players around the league continue discussions on what's rapidly considered an…
In early 2018, Fox News host Laura Ingraham delivered a diatribe against NBA star LeBron James over remarks to a TV interviewer that were crit…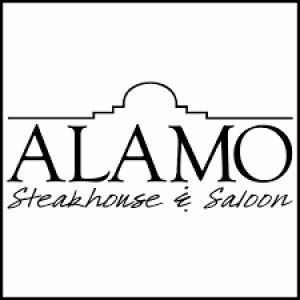 Alamo Steak House & Saloon
The NBA and the National Basketball Players Assn. entered another week of negotiations on when and how to start the 2020-21 season with the im…
It never felt real to LeBron James until the team bus rolled up to the Gran Destino hotel. Before then, it all seemed so lofty, so unlikely - …
The Los Angeles Lakers defeated the Miami Heat 103-88 to win their 17th NBA title. Check out images from the game and the celebration.
Lonzo Ball. Brandon Ingram. Josh Hart. The No. 4 pick. First-round picks that stretch into the middle of the decade. The Los Angeles Lakers tr…
The Los Angeles Lakers beat the Miami Heat 106-93 Sunday night to win the NBA Finals in six games. It's the team's first championship since Ko…
There isn't much of a to-do list on Christian Williams' itinerary or a tour guide on speed dial for what he anticipates as a seven-month stay …