Eastern Illinois student-athletes Jocelyne Mendoza and Sara Teteak were named the Panthers nominees for the NCAA Woman of the Year Award.
The major conferences obviously are trying everything in their power to make sure there is a college football season. They have rolled all kin…
The Big Ten canceled non-conference games. The Pac-12 did likewise. Forty percent of the Power 5 has declared that at least some scheduled foo…
At what point does someone in a position of authority in college football look at the unsteady footing we're all on with the coronavirus pande…
What was once a favorable non-conference schedule for the Illinois football team has turned into a moot point.
Nikola Vucevic had to raise his voice a bit to answer a question. He had just walked off the court after the first Orlando Magic practice of t…
DUBLIN, Ohio — Collin Morikawa didn't get rattled by his first missed cut as a pro or his first time playing Muirfield Village.
Eastern Illinois swim coach Evan Sholudko has released the Panthers' schedule for the upcoming season as the team will host four meets during 2020-21.
EIU completes its women's basketball coaching staff with the hiring of Kevin Templeton. 
Eastern Illinois University has an incredibly rich history with football.
Iziah Gulley as had his fair share of change and adversity to overcome in his life, but the Eastern Illinois redshirt senior linebacker has ta…
COLORADO SPRINGS, Colo. - The College Swimming and Diving Coaches Association of America (CSCAA) has selected the Eastern Illinois University …
Jenna Braldey Hilligoss, a 2007 Mattoon graduate,was already inducted into the Lake Land Athleteics Hall of Fame and now she will be inducteed…
During the spring semester Eastern Illinois Athletics announces its candidates for its yearly awards at the Senior Reception in April. Due to …
Gill is listed as a forward/midfielder on the EIU roster. She set the Mattoon record for the most assists in a career with 30 and earned all-s…
During the spring semester Eastern Illinois Athletics announces its candidates for its yearly awards at the Senior Reception in April. Due to …
Due to the COVID-19 pandemic that ceremony was unable to take place and no year-end awards were presented for the 2019-20 academic year. In pl…
DALLAS - Texas made headlines recently when it revealed that 13 football players had tested positive for COVID-19 with 10 more in self-quarant…
Eastern Illinois junior Lynsey Steffen has figured out a way to adapt on the volleyball court, while also taking an active part in the communi…
With the 2020 football season slowly creeping up, preseason conference previews and rankings are being released by media outlets. Two Eastern …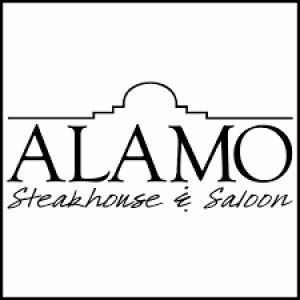 Alamo Steak House & Saloon
DALLAS - Call it half-full or half-empty. Either way, a state of Texas decision to limit the capacity of college football stadiums to 50% capa…
The message at the top of UCF's football Twitter page lays it on the line bluntly and accurately: "Want to help us go 1 and 0? Wear a mask."
Tyler Pasley, a 2017 Shelbyville graduate, became the first male cross-country runner at the University of Illinois Springfield to be named a …
We're desperate for football scores, right? But shield your eyes from this one, dear readers. CORONAVIRUS 27, FOOTBALL FANS 3
Four former Eastern Illinois University football stars were on the 2021 ballot for induction into the College Football Hall of Fame.
Brynna Sentel, a 2017 Sullivan graduate, qualified for the Division III Swimming and Diving Championships as a member of Franklin College, but…
RALEIGH, N.C. - NBA star Zion Williamson's attorneys on Monday called his former agent's allegations he violated NCAA rules at Duke "unsubstan…