CHAMPAIGN — At some point as the letters flooded Julian Pearl's mailbox from college football teams, signaling their interest in the once-too-…
The college basketball season is a mess, and we haven't even gotten to the opening tipoff.
For just the second time in 130 years, Minnesota will not face Wisconsin in football.
If you believe the latest Heisman Trophy straw polls and betting lines, Florida Gators quarterback Kyle Trask is becoming a clearer favorite f…
While Dee and Deron were dancing their way through March in 2005, Brad Underwood was in his first season as the head coach at Daytona Beach (F…
EIU men begin on the road at Wisconsin, while the women play at home against UIC.
The college basketball world is already off to a helter-skelter start because of the COVID-19 pandemic.
Eight months after it all stopped, after the sports world was put on hold and the fight against an invisible enemy began, college basketball i…
Eastern Illinois was selected fifth in both the Ohio Valley Conference preseason men's and women's basketball media polls.
CHAMPAIGN — Mike Epstein had seen the work the Illinois running backs continued to put in. He knew that the position group was mostly flying u…
Following the death of Eastern Illinois University Director of Football Performance Joe Orozco, a memorial scholarship fund has been set up in…
Last week against Rutgers, Chase Brown spun and he sprinted, broke tackles and was tough to bring down, but he never found the end zone agains…
The level of Brandon Peters' voice hardly shifts in his press conferences. He wears calmness like its a part of his wardrobe. Even when prover…
Lovie Smith touted this Illinois football team at every turn for months. He believes in the talent on the roster and the experience that talen…
Florida Gators quarterback Kyle Trask continued his Heisman Trophy-worthy season last week against Arkansas by throwing as many touchdown pass…
CHAMPAIGN — For the first time in almost a calendar year, the Illinois football team enters a game coming off of a win.
Moving around has always been a part of Jordan Skipper-Brown's life.
CHAMPAIGN — Ten days into last season's training camp, Devon Witherspoon finally arrived on the campus recreation fields.
As Brandon Lieb was doing running drills during practice, he looked around and realized the moment.
The Big Ten released its long-awaited men's basketball schedule Wednesday, proceeding with a 20-game schedule that includes built-in open date…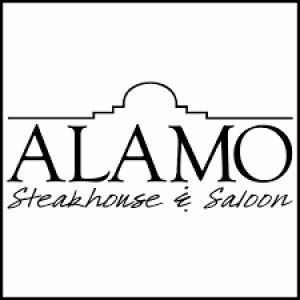 Alamo Steak House & Saloon
On Sunday morning Chase and Sydney Brown ordered in breakfast to their Champaign apartment and reflected on the day before.
With just eight days until the college basketball season, the Illinois men's basketball team has a full schedule. Well, almost.
CHAMPAIGN — Doug Kramer Jr. was ready to play Purdue and erase a bad taste in the Illinois football team's mouth after a season-opening drubbi…
The Illinois basketball recruiting class of 2020 usually revolves around two names: Adam Miller and Andre Curbelo.
Eastern Illinois University announced Monday that Director of Football Performance Joe Orozco died this weekend.
CHAMPAIGN — When Illinois head coach Lovie Smith was asked about Nebraska turning over its quarterback duties to redshirt freshman Luke McCaff…
After six plays of offense, Rutgers looked like it was going to do whatever it wanted against an Illinois defense that has been particularly v…