NORMAL—Eastern Illinois women's tennis battled in-state rival Illinois State on Friday with four singles matches going to three sets. Illinois…
EIU has won three straight and hung 80 points on an opponent for the second straight game. Gone are the uncertain, cautious vibes from a five-…
On Thursday night at the NCAA Convention's annual "State of College Sports" plenary session, Mark Emmert, a president rallying his constituent…
The Big Ten has suspended Illinois guard Alan Griffin for two games, the conference announced Thursday. Griffin, a sophomore, was ejected from…
EIU is back over .500 after winning its third straight game, a 95-83 defeat of UT Martin.
EIU women's basketball handed UT Martin its first OVC loss and made a statement to everyone - including itself.
The No. 7 Lady Lakers have won four games in a row.
EIU will play UT Martin Thursday in the first of two meetings this season, and the Panthers have to slow down an offense that likes to run in …
EIU's Mack Smith is on a quest for more NCAA history after making it on Saturday, an intrepid adventurer who, with seemingly every game, has l…
CHARLESTON – Kashawn Charles, a junior guard for Eastern Illinois University, came off the bench in Saturday's Ohio Valley Conference game to …
Through three weeks of OVC games, there's a clear theme: there are not too many teams who own consistently reliable defenses. And there are pl…
CHARLESTON — In a key Ohio Valley Conference women's basketball game between Tennessee Tech, which entered tied for first place, and Eastern I…
Josiah Wallace's outing Thursday against Jacksonville State may well be his most complete: 20 points, four assists, 7-for-13 from the field an…
CLEVELAND — With the FCS football season coming to a close last weekend, three Eastern Illinois players were named to the Phil Steele Freshmen…
Paige Robinson, a 2018 graduate of Okaw Valley and former Journal Gazette/Times-Courier Player of the Year, is helping the top-ranked team in …
Eastern Illinois is now 1-4 in the OVC after what felt like a comfortable lead for 30 minutes turned into a one-point game that came down to t…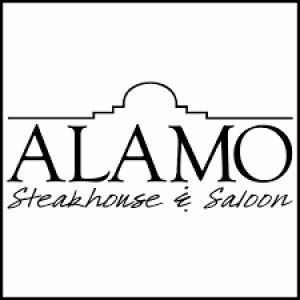 Alamo Steak House & Saloon
Don't do it, Trevor Lawrence. For your own physical safety and the financial future of you and your family, don't do it. Don't go back to Clemson.
Ryan Day is slowly getting over Ohio State's heartbreaking loss in the College Football Playoff semifinals. "As opposed to every second, (now …
In a now-private Twitter video, Browns and former LSU receiver Odell Beckham was recorded peeling off cash for LSU players after Monday night'…
Eastern Illinois women's basketball plays its first home game in nearly three weeks Thursday night.
Finally, Eastern Illinois plays a home game and has a prime chance to assert the 0-4 record does not match the connotations that inherently co…
Find out where your team landed in our way-too-early 2020 college football top 25 rankings.
See all the highlights from the College Football Playoff championship game as No. 1 LSU beat No. 3 Clemson in New Orleans, 42-25.