CHAMPAIGN — After consecutive home losses to Maryland and Ohio State, Illinois head basketball coach Brad Underwood made his one and only starting lineup change this season, substituting Jacob Grandison for Da'Monte Williams against Penn State on Jan. 19. 
"I'm just doing my assignments. The whole team has been trying to win and we have been winning," Grandison said. "I don't take any credit for that. We are just five guys on the floor at a time playing our basketball."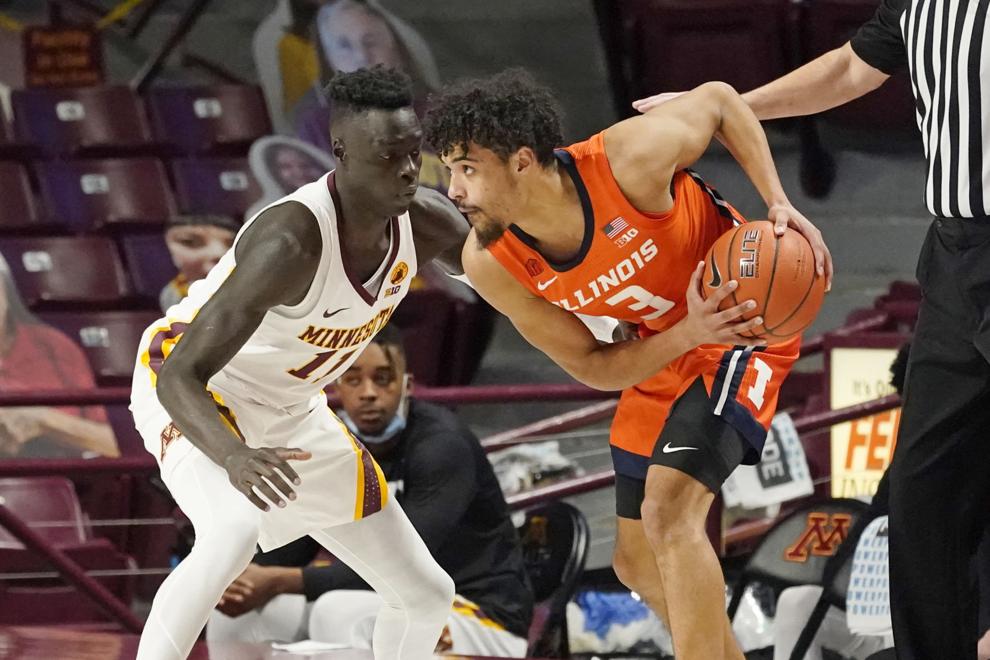 "Everyone who has played in basketball has played in a game where everything went their way and it was a really good win. I had just gotten subbed out and I thought to myself, 'This is really fun,'" Grandison said. "It was maybe the most fun we had in a game across the board. Everyone got to play and everyone played well. If started with our defense and it was great to see how everyone was connected."
The joy felt from the Minnesota win has quickly turned into preparation for the hardest stretch of basketball the team will face this season. Four games in eight days — Tuesday at Michigan State, Thursday vs. Nebraska, Saturday at Wisconsin and Tuesday at No. 3 Michigan — with No. 4 Ohio State waiting for the Illini on Saturday, March 6, to finish off the regular season. 
With the team's tight schedule, the regular postgame film session after Minnesota was trimmed down. 
"We showed two clips — a defensive rotation that was very impressive and a clip of a great baseline rotation — that both led to points in transition because of the efforts. With our schedule right now, we are hitting on some positives," Underwood said.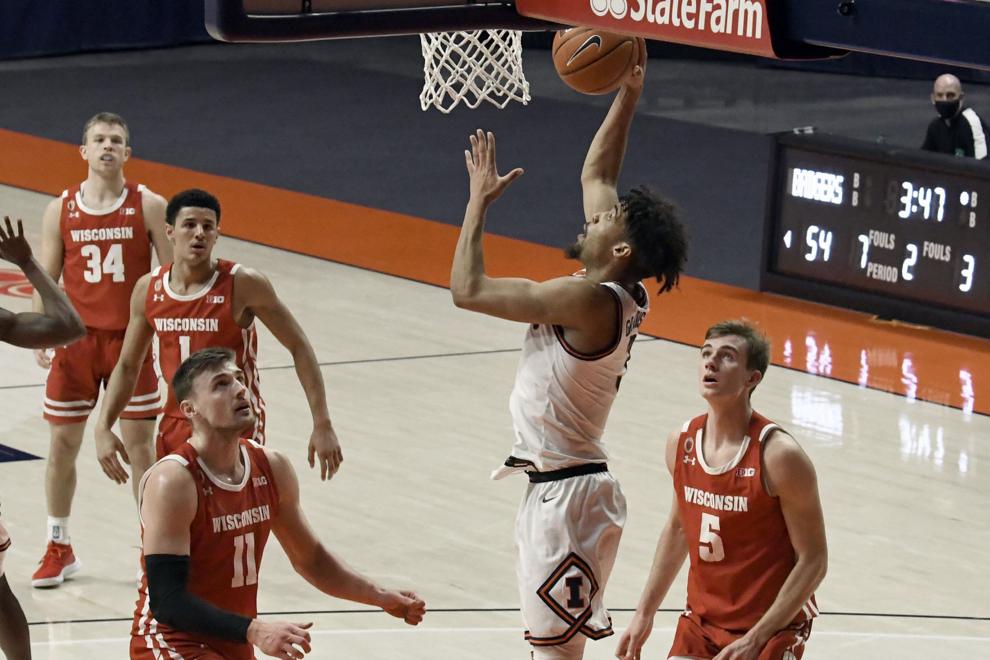 The end of the season grind is tougher on his players mentally than physically, Underwood said. 
"You don't get the thrill or the emotion of enjoying the win and that little bit of success. As I say, you can enjoy your postgame meal. As soon as your postgame meal is over, it is post that game," Underwood said. "It is over now and you've got to shift. (The one day prep time) is one of the great challenges of the NCAA tournament and the Big Ten tournament."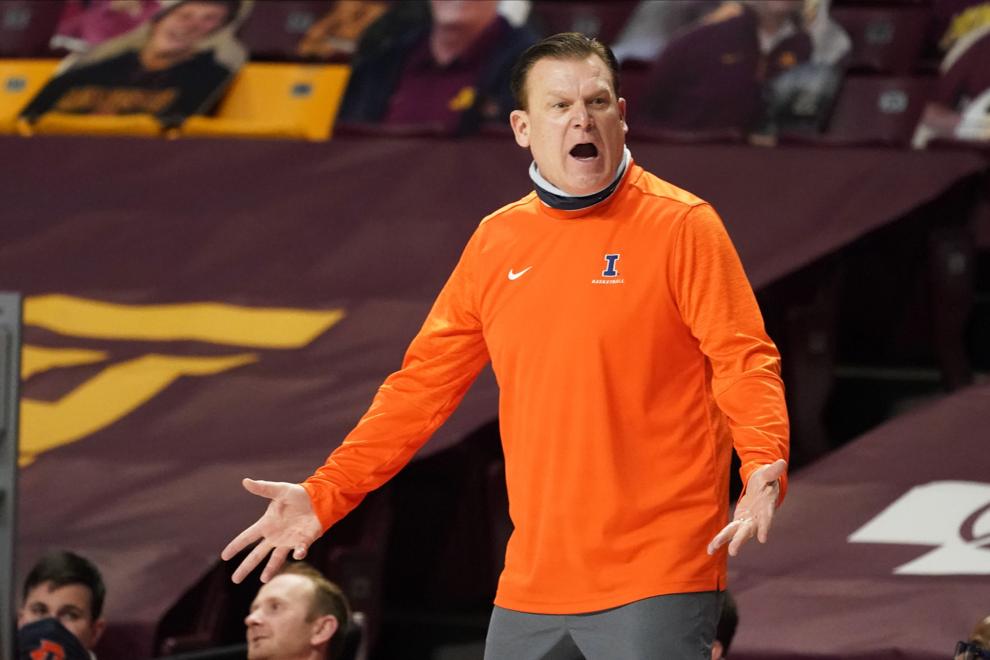 The Spartans (11-9, 5-9) are coming off a 78-71 victory over Indiana in which junior forward Aaron Henry tied a career-high with 27 points. 
"Coach mentioned to us their record in the Big Ten play and he said don't look at their record at all. It doesn't represent anything," Grandison said. "This is Michigan State. This is Tom Izzo. We have to respect that. There is definitely some juice behind a team with the history that they have and the legacy that there is there. At the end of the day, it is another Big Ten game on the road, and it is about us."
For Grandison, every college player faces the same physical challenges, but the mental challenges will serve the Illini well in the postseason.
"We know with the NCAA tournament it is a one-day prep, so this is a preview for that. It is what it is. We have to handle it," Grandison said. "It is more of a challenge mentally. Our bodies are just kind of used to the grind. You ask (any player) in the country and they are tired right now. But being able to remember (the scouting) one day then apply it, then remember another and apply it. That is definitely where the money is made."
No. 5 Illinois at Michigan State
WHERE: Breslin Center in East Lansing, Mich.
TV: FS1 (Kevin Kugler & Donny Marshall)
RADIO: Illini Sports Network
RECORDS: Illinois 16-5, 12-3; Michigan State 11-9, 5-9
OF NOTE: Michigan State leads the all-time series 63-60 and the Spartans have won the last two meetings. Illinois came up a point short in the last matchup 70-69 on Feb. 11, 2020. The Illini last won in East Lansing 59-54 on Feb. 7, 2015. This is the second year in a row that Illinois has won seven consecutive Big Ten games.
Probable starters
G — Trent Frazier 6-2 Sr. 10.2
G — Ayo Dosunmu 6-5 Jr. 21.2
G — Adam Miller 6-3 Fr. 8.5
F — Jacob Grandison 6-6 R-Jr. 3.9
C — Kofi Cockburn 7-0 So. 17.6
G — A.J. Hoggard 6-3 Fr. 2.6
G — Joshua Langford 6-6 Gr. 9.9
F — Julius Marble 6-8 So. 3.9
F — Aaron Henry 6-6 Jr. 14.9
F — Malik Hall 6-7 So. 4.7
---
PHOTOS: Illinois 75, Wisconsin 60
Kofi Cockburn 2 020621.JPG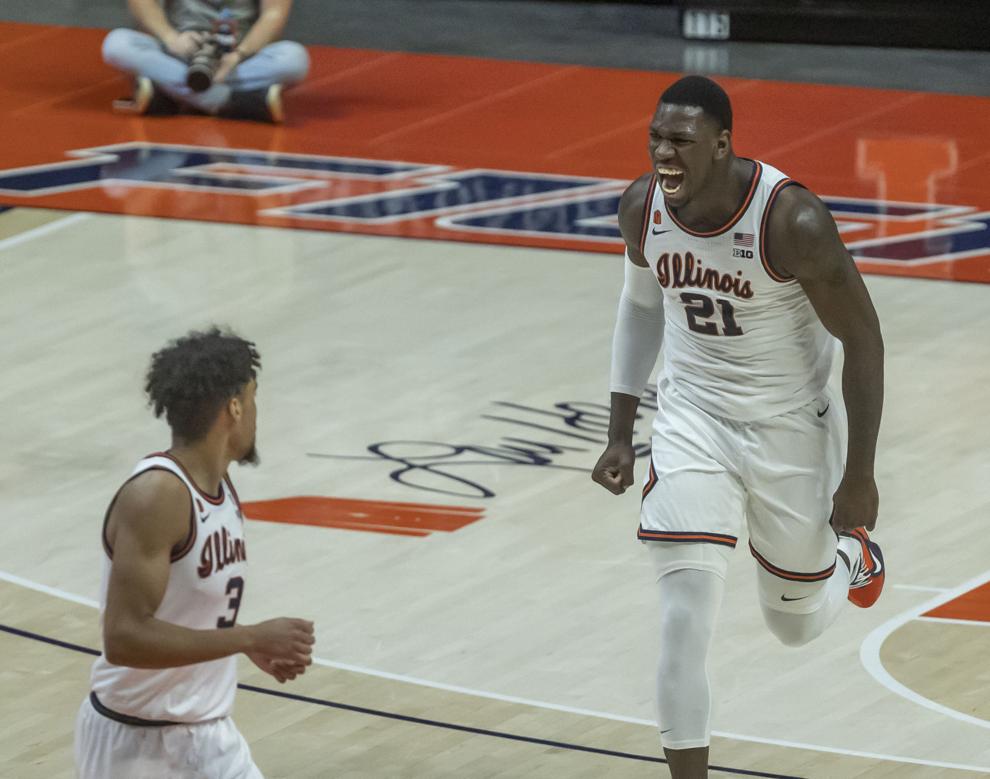 Kofi Cockburn 1 020621.JPG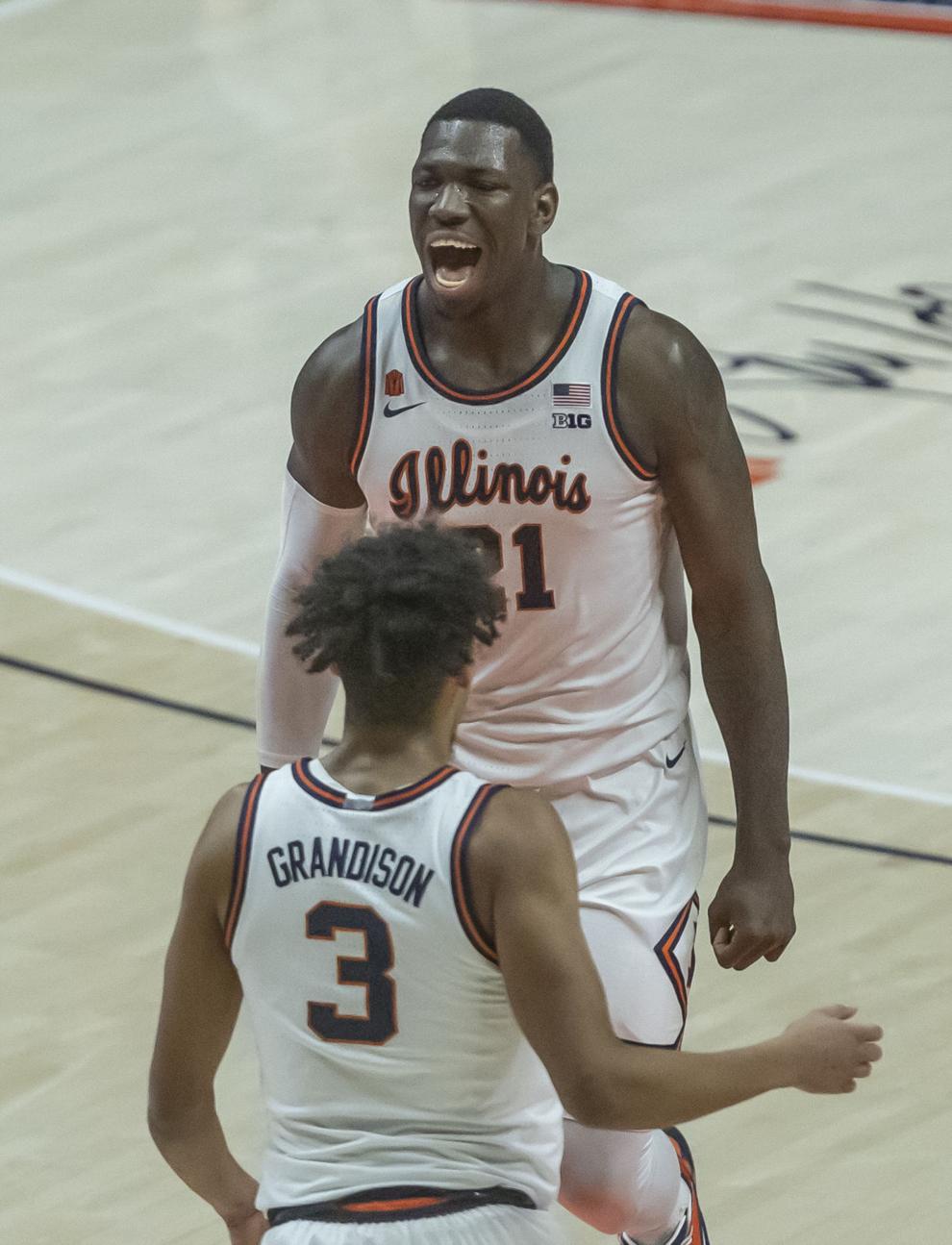 Kofi Cockburn 3 020621.JPG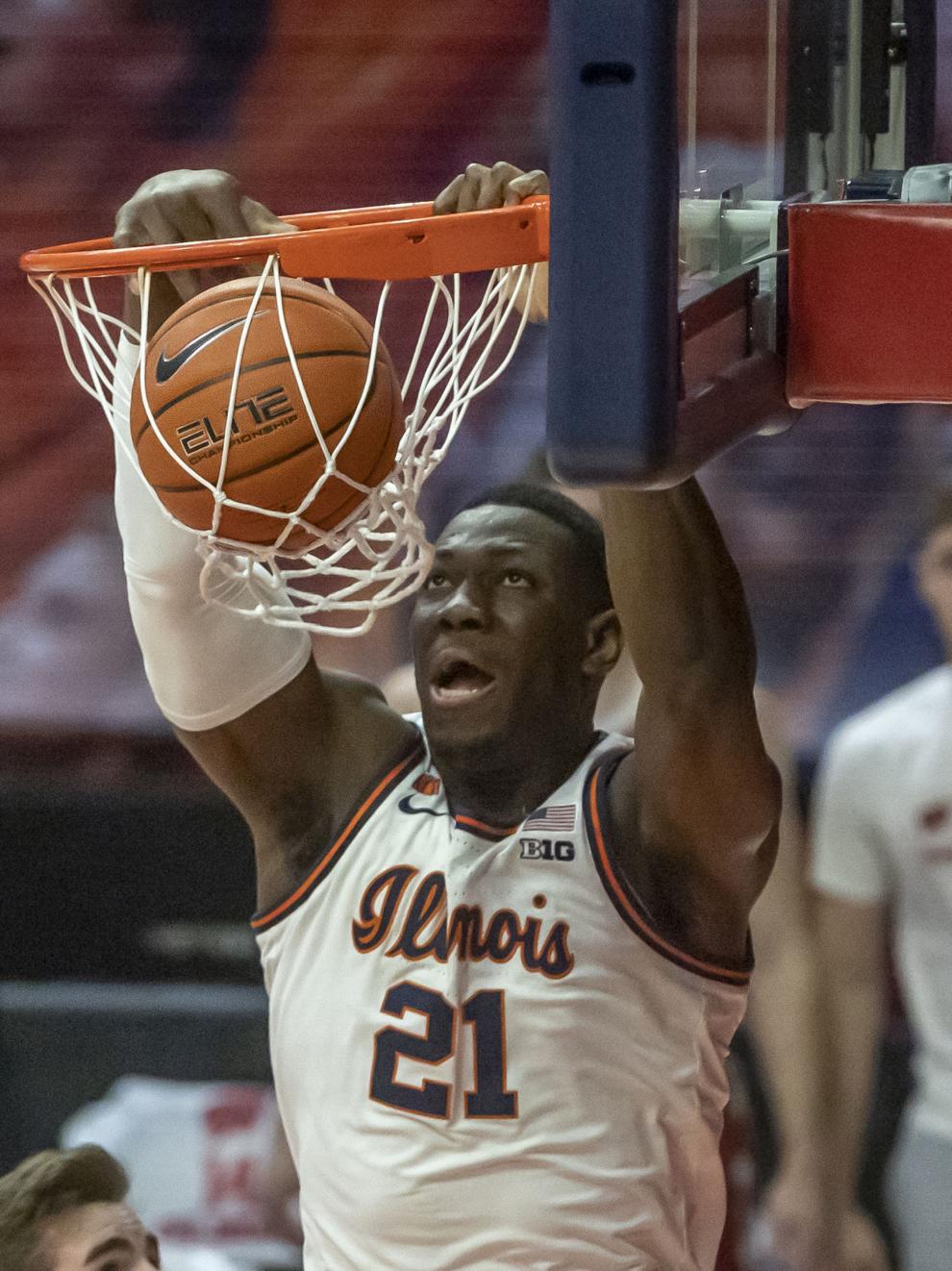 Adam Miller 1 020621.JPG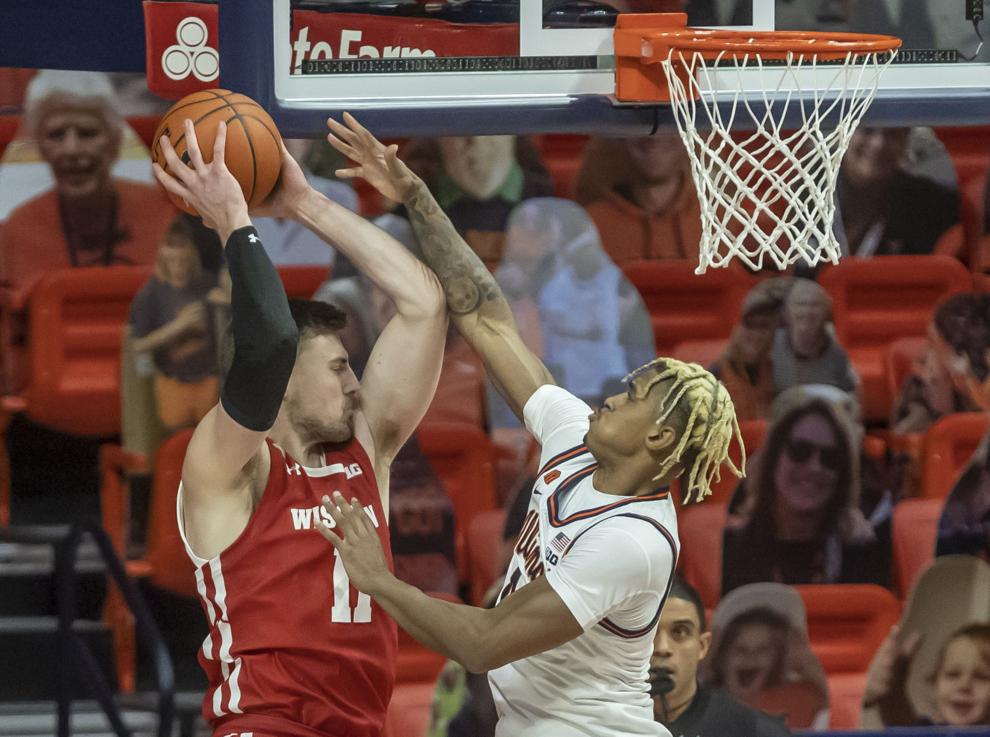 Andre Curbelo 1 020621.JPG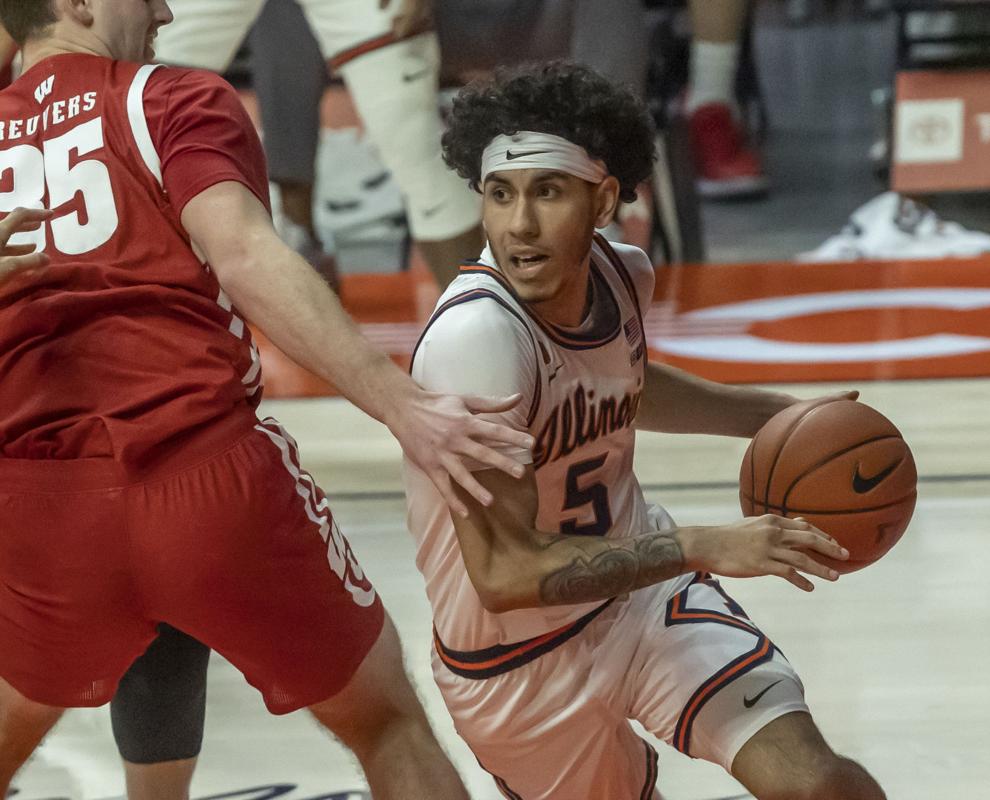 Ayo Dosunmu 1 020621.JPG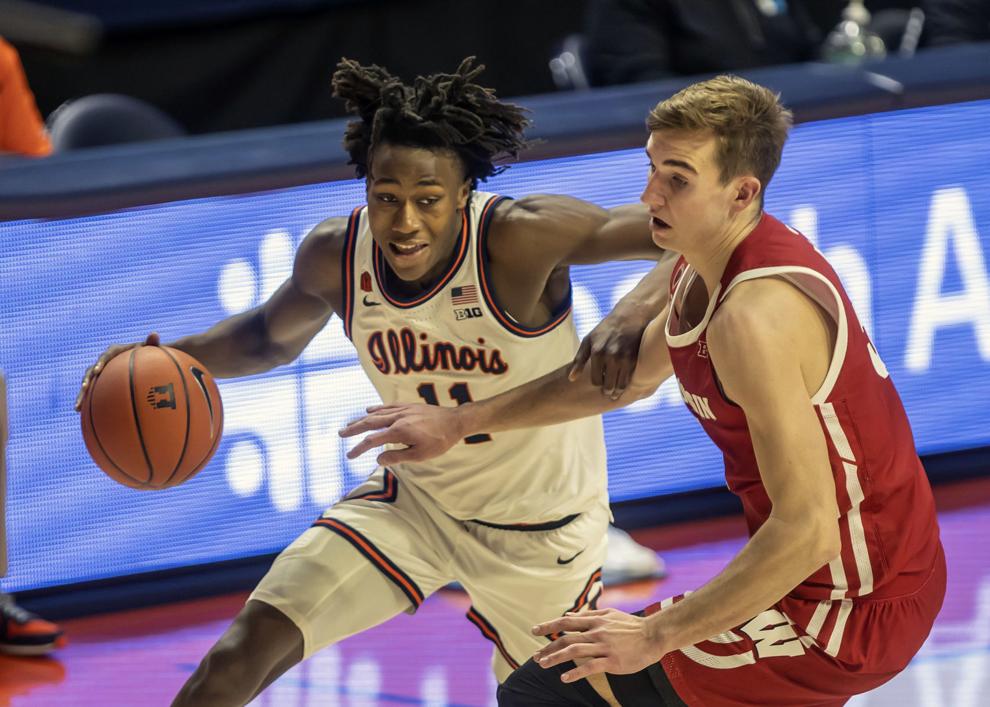 Ayo Dosunmu 2 020621.JPG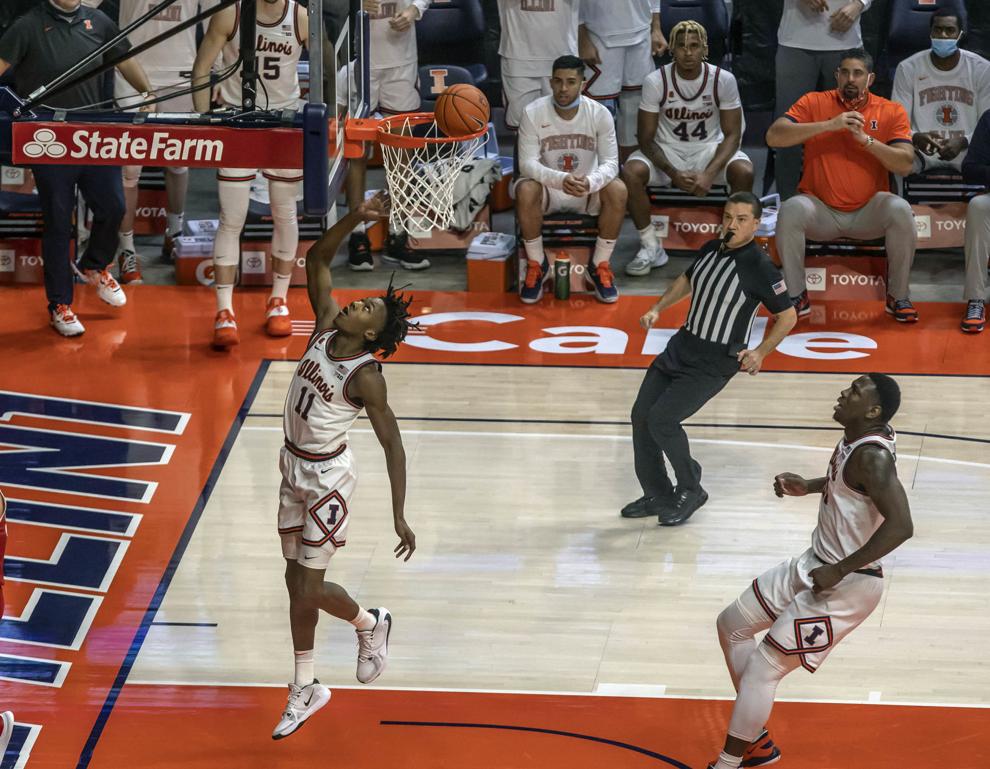 Brad Davison 2 020621.JPG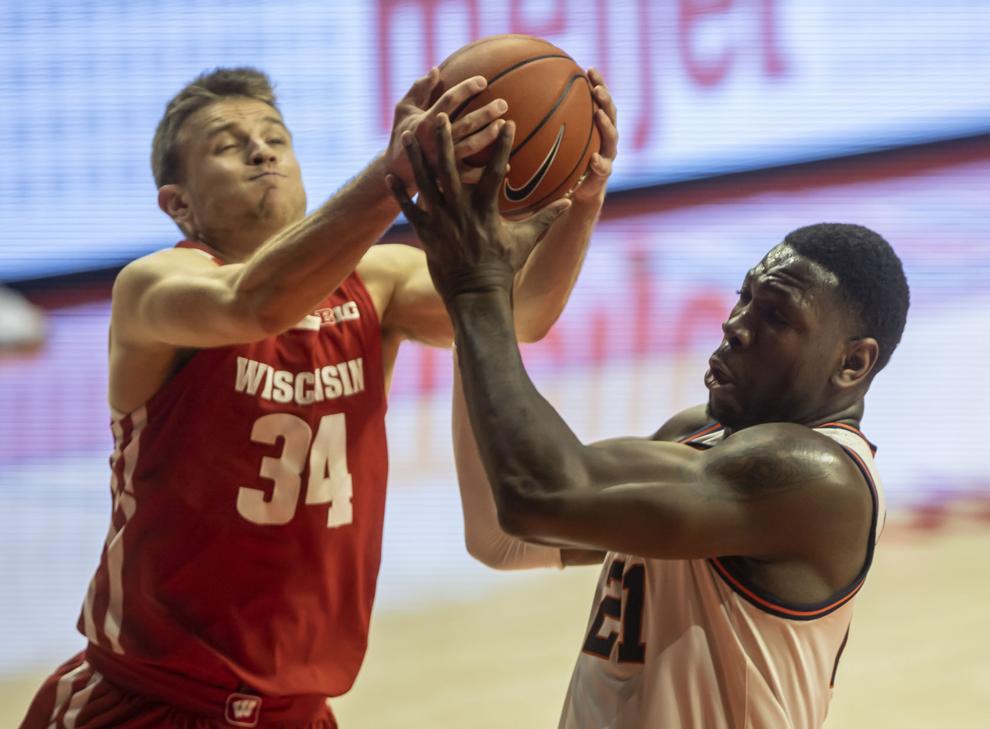 Brad_Underwood 020621.JPG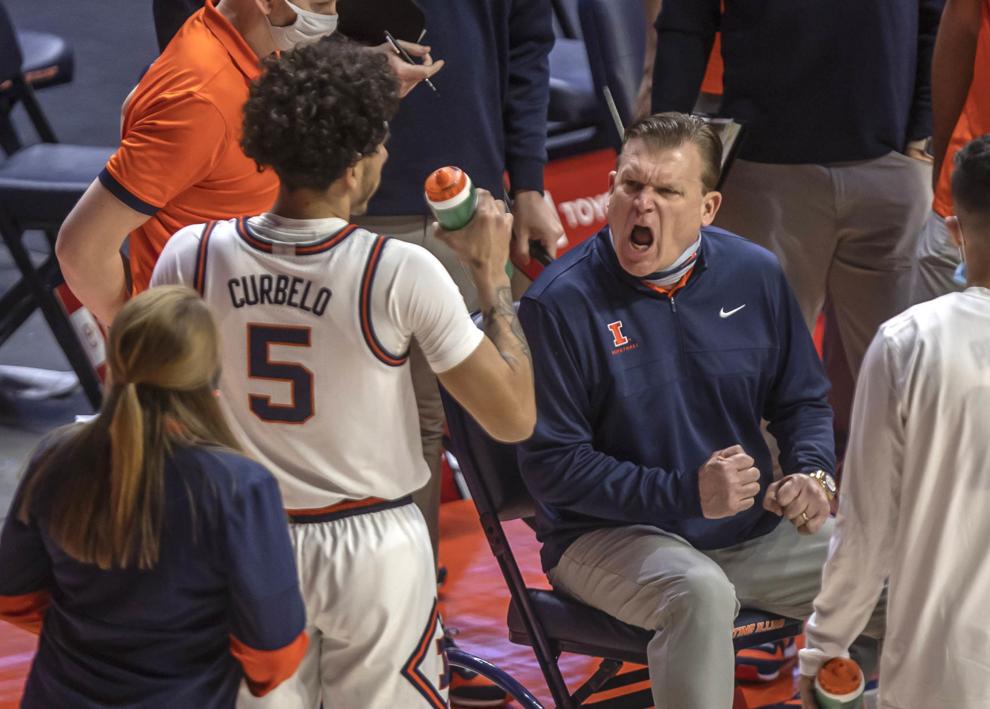 Da'Monte Williams 1 020621.JPG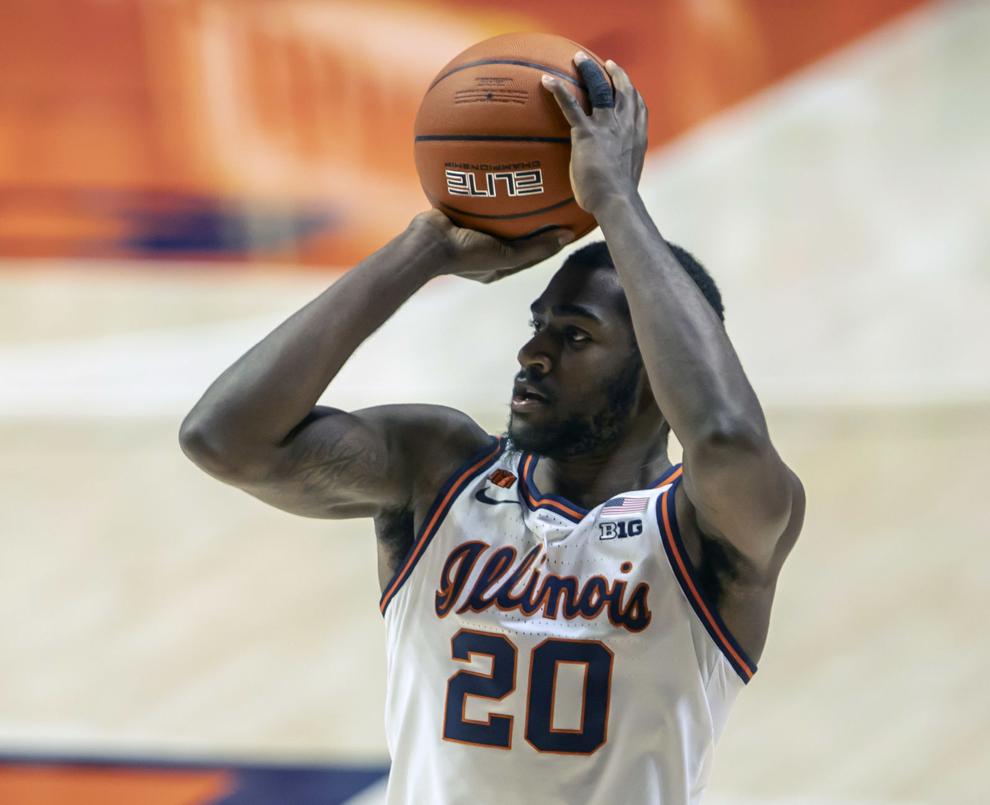 D'Mitrik Trice 1 020621.JPG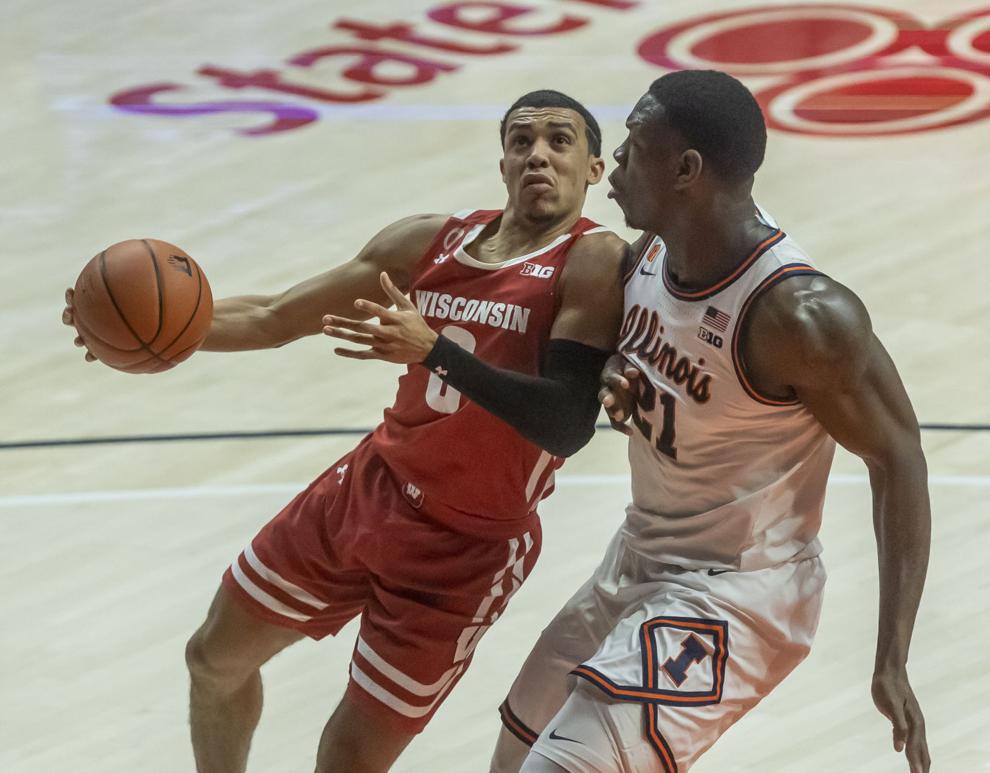 Giorgi Bezhanishvili 1 929621.JPG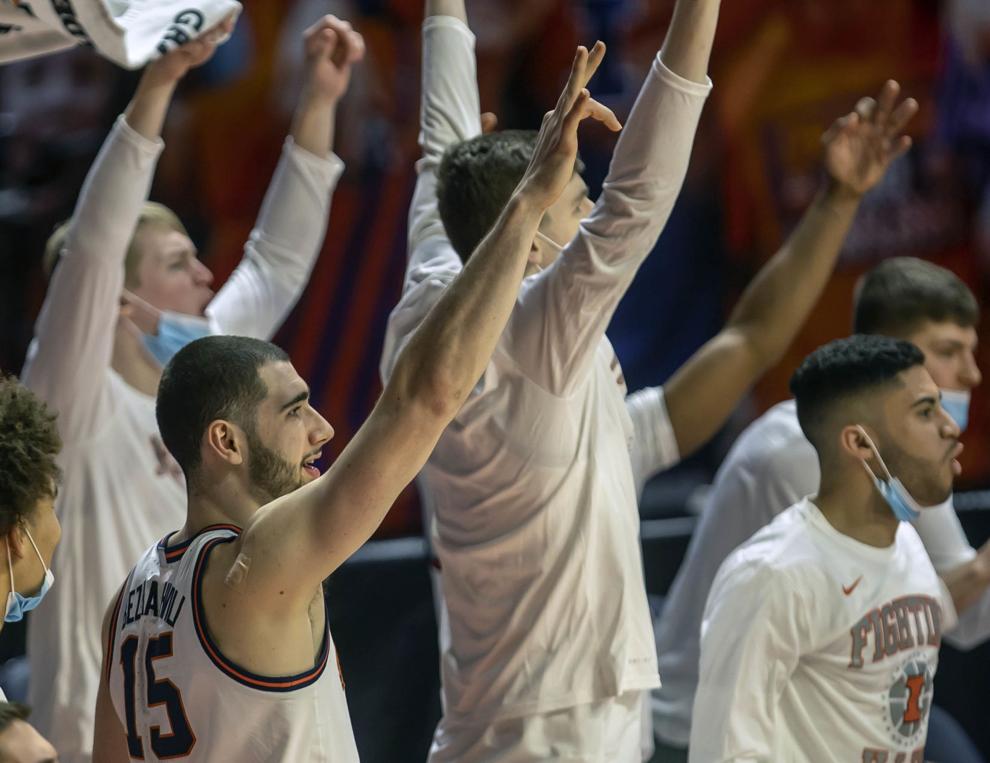 Giorgi Bezhanishvili 2 020621.JPG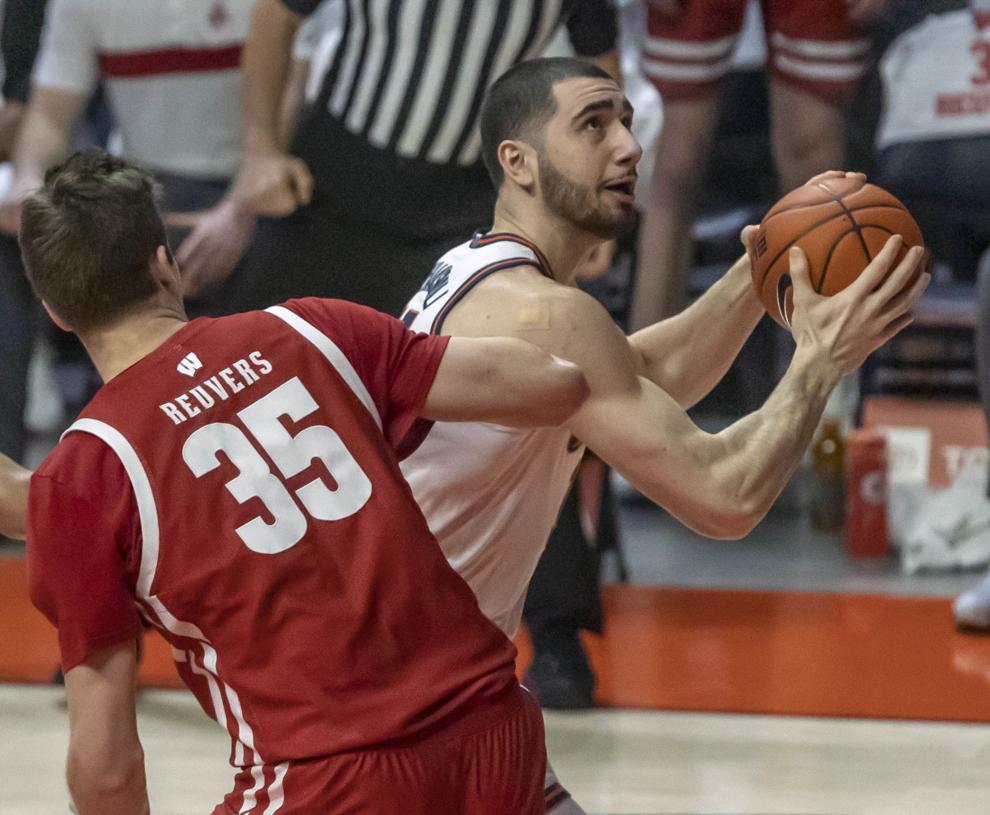 Micah Potter 2 020621.JPG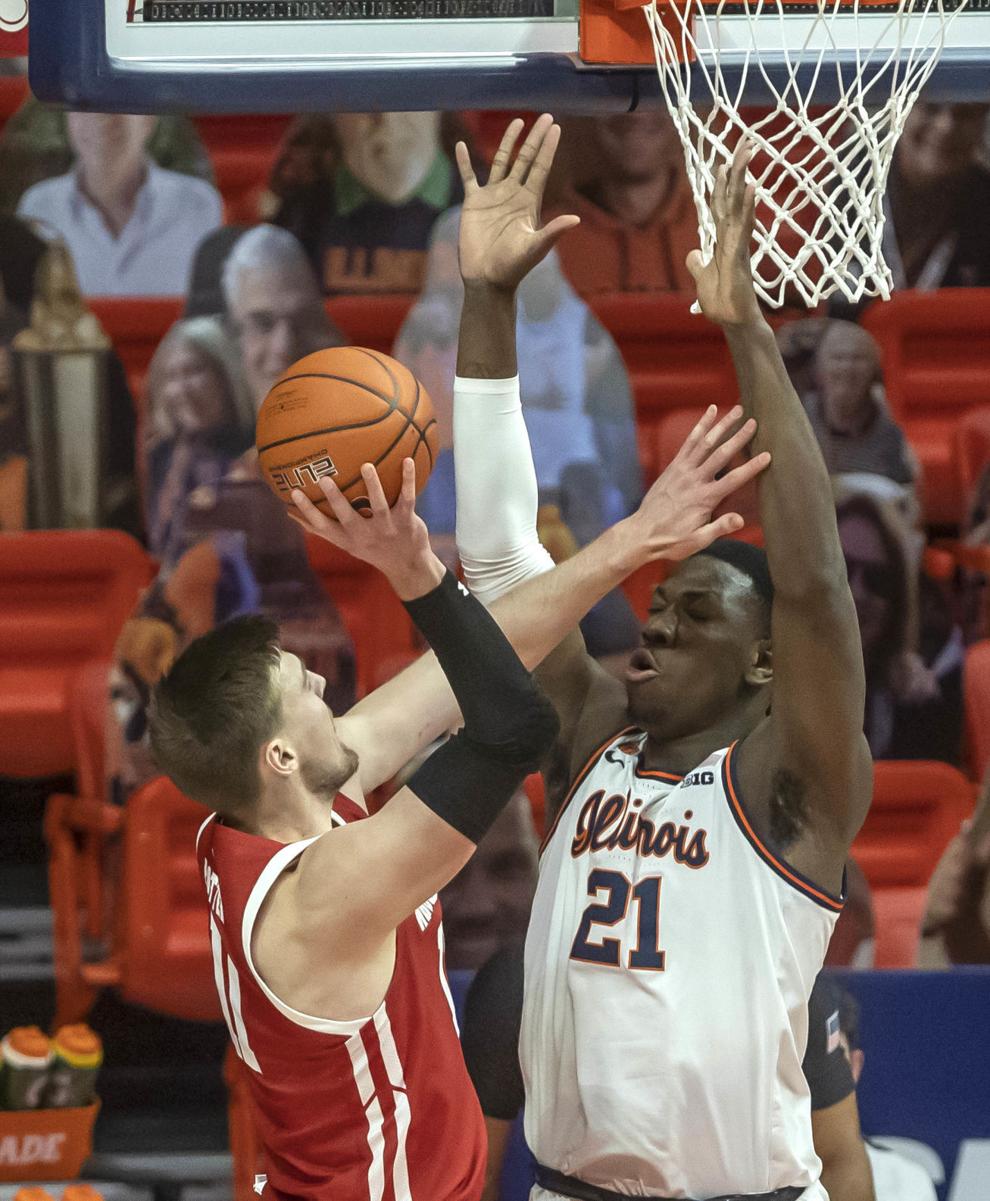 Underwood_Brad 020621.JPG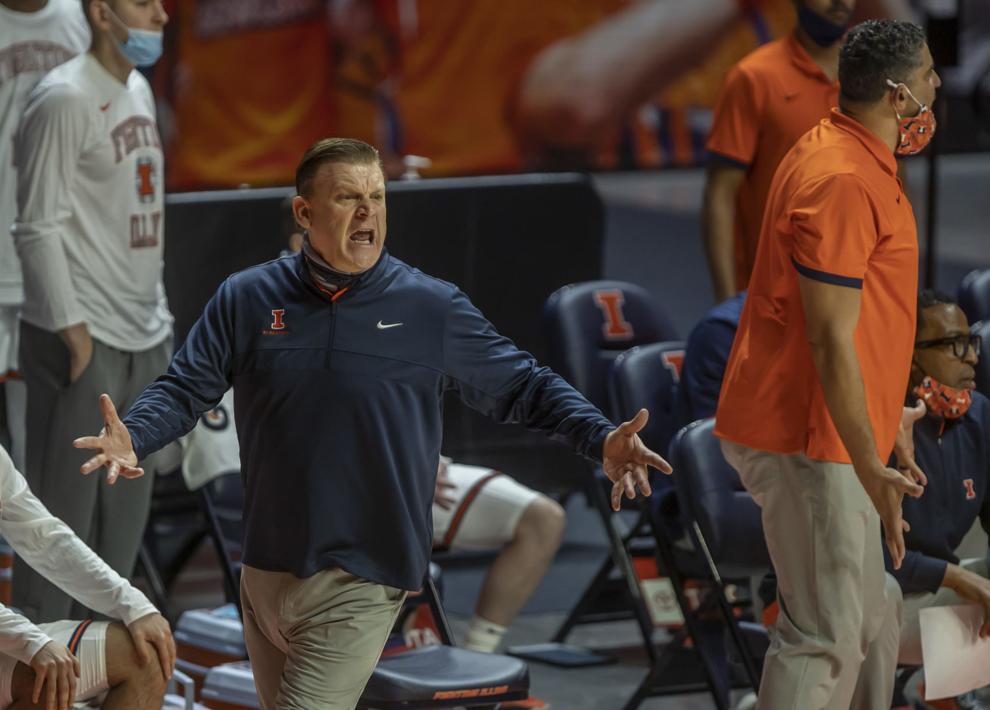 Contact Matthew Flaten at (217) 421-6968. Follow him on Twitter: @MattFlaten