EIU has won three straight and hung 80 points on an opponent for the second straight game. Gone are the uncertain, cautious vibes from a five-…
EIU is back over .500 after winning its third straight game, a 95-83 defeat of UT Martin.
EIU women's basketball handed UT Martin its first OVC loss and made a statement to everyone - including itself.
EIU will play UT Martin Thursday in the first of two meetings this season, and the Panthers have to slow down an offense that likes to run in …
EIU's Mack Smith is on a quest for more NCAA history after making it on Saturday, an intrepid adventurer who, with seemingly every game, has l…
CHARLESTON – Kashawn Charles, a junior guard for Eastern Illinois University, came off the bench in Saturday's Ohio Valley Conference game to …
Through three weeks of OVC games, there's a clear theme: there are not too many teams who own consistently reliable defenses. And there are pl…
CHARLESTON — In a key Ohio Valley Conference women's basketball game between Tennessee Tech, which entered tied for first place, and Eastern I…
Josiah Wallace's outing Thursday against Jacksonville State may well be his most complete: 20 points, four assists, 7-for-13 from the field an…
Eastern Illinois is now 1-4 in the OVC after what felt like a comfortable lead for 30 minutes turned into a one-point game that came down to t…
Eastern Illinois women's basketball plays its first home game in nearly three weeks Thursday night.
Finally, Eastern Illinois plays a home game and has a prime chance to assert the 0-4 record does not match the connotations that inherently co…
With no NBA draft pick or stacked roster, this OVC basketball season is more like a normal one. So far, that's still plenty interesting.
EIU women's basketball is now 9-6 and 3-1 in the OVC after winning two road games this weekend.
The Panthers went scoreless for 5:58 late in the second half in a 69-66 loss to Morehead State.
The last time EIU faced Morehead State ended in a loss where no one could stay in front of electric guard Jordan Walker. They meet again Satur…
EIU plays its last leg of a seven-game road stretch when it begins a weekend against Eastern Kentucky and its turnover-mad defense.
Tennessee State beat EIU and SIUE last weekend and has 10 wins, tied for the most in the OVC. Coach Penny Collins has a group of 10 newcomers …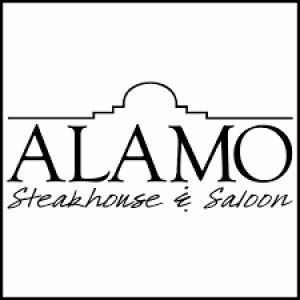 Alamo Steak House & Saloon
EIU spent its weekend in Nashville being dictated by an opponent's defense in a few different ways, the offense that scored at least 75 points…
Belmont made 13 3-pointers and EIU shot 35.7 percent from the floor in Saturday's loss.
The Panthers are 7-6 and 1-1 in the OVC.
After a strong defensive start to the year, the Panthers have allowed at least 40 points in four straight halves without their best individual…
The Panthers fell to 7-6 this year despite scoring 53 points in the second half.
Karle Pace scored 24 points to lead EIU past the Tigers Thursday night.
The Panthers' improved defense was disappointing in an 85-63 loss to Grand Canyon last time out, and they'll get another shot against a good o…