Now in his third year in the booth for CBS, Tony Romo is already a broadcasting star, infatuating viewers by predicting plays before they happen and injecting obvious enthusiasm into games. He has turned a polarizing 10-year-stint as the Dallas' Cowboys quarterback into an encouraging career in television.
Before all that, before the expert pre-snap diagnosis, last-minute comebacks, infuriating fourth-quarter interceptions, $100 million contracts, controversial trips to Cabo and usurping Drew Bledsoe, Romo strolled around Eastern Illinois' campus, determined to become the record-setting, award-winning quarterback he was in his three years as EIU's starter.
He was a pickup basketball legend, a Ping-Pong wizard, an obsessive worker who threw wherever, whenever and to whomever he could and who nearly changed positions after a year.
This is an oral history of Romo's college career, which officially began 20 years ago this month when he stepped on the O'Brien Field grass as an injury replacement. It was the last time the surprising Cowboys starter and one of sports' biggest celebrity figures this century was a relative unknown, blooming from a small-town Wisconsin kid on a partial scholarship into a decorated college athlete by his own determination while scooting around campus in a 1992 Dodge Spirit.
Roy Wittke, offensive coordinator: The first I heard of him was in the Racine (Wisc.) Journal-Times. My dad and mom would send me articles of local kids. They happened to send me the all-county team, and Tony was on it. I went up there in late fall after the season was over and also went to Oak Creek High School in a suburb of Milwaukee. The head coach there was a guy I knew well and trusted. They got after Burlington (Romo's school), but he raved about Tony. He said, "You have to go down and see this kid."
Wittke watched Romo and Burlington's basketball team beat his alma mater, Racine's Horlick High School. Afterward, Wittke conducted an in-home visit with Romo and his parents, Ramiro and Joan. In January 1998, EIU hosted Romo for an official visit.
Wittke: Coach (Bob) Spoo wasn't sold. I ended up going back after dinner Saturday night (on the visit) and made a cut-up tape of him to show it to coach again before he visited with Tony and his parents…We ended up offering him room and board, which at that time was a little bit over half a scholarship and a little more than Mankato State (now Division II Minnesota State) offered him.
Mike Bradd, play-by-play announcer: They never saw him play football in person before they signed him.
Billy Besenhofer, kicker/punter: He was one of the first guys I met. We're in the locker room waiting to get our mouthpieces and there's a guy sitting across from me with a baseball hat pulled over his eyes. One of the coaches came in and asked if any of us knew each other. Obviously no one did. So they said, "This is Tony." We ended up living in the same dorm.
John Smith, associate athletic director: He was just a lanky kid, typical freshman who hadn't filled out.
Wittke: I felt that the kid, based on what I saw on the basketball court, had a chance. To get a kid at that position for a partial, he really was a bargain.
Romo redshirted his first year, 1998, buried deep on EIU's bench. Spoo and Wittke deliberated a move to tight end.
Frank Cutolo, wide receiver: When he first got there, he was God-awful...When we would get in the throwing line in warmups, you wouldn't want him to throw the ball to you.
Wittke: Coach Spoo was concerned about his arm, believe it or not.
Cutolo: There were times he talked about going to play basketball. He probably could have played for Eastern if he really wanted.
Sholl: He didn't like the idea, but it wasn't like he was going to quit or anything. It was, "Just give me another chance and if I don't improve, so be it."
Cutolo: He probably would have ultimately done it just for the team.
Wittke: He went 21-for-22 or 20-for-22 in a spring scrimmage. That was the point when I think he turned the corner as far as us thinking that this guy could be a starter for us.
Paul Massat, wide receiver: He was always a quick learner. Always wanting to learn.
Jeb Odam, backup quarterback: He had a lot of physical tools to draw upon. For him, it was a matter of getting confidence in football, getting game reps. When you only have two years of high school football, you just need more reps.
Besenhofer: His freshman year, he may not admit it, but he needed a lot of work. He knew it. He said to them: "Give me the spring. Don't doubt me. I will pick this up." And he just busted his ass. He beat out the backup from the year prior so he was the backup.
Odam: I joke that he stole my $69 million contract.
Besenhofer: You started seeing it. He had a little more zip on the ball. He understands the offense. It was just a matter of him getting a chance to digest it all.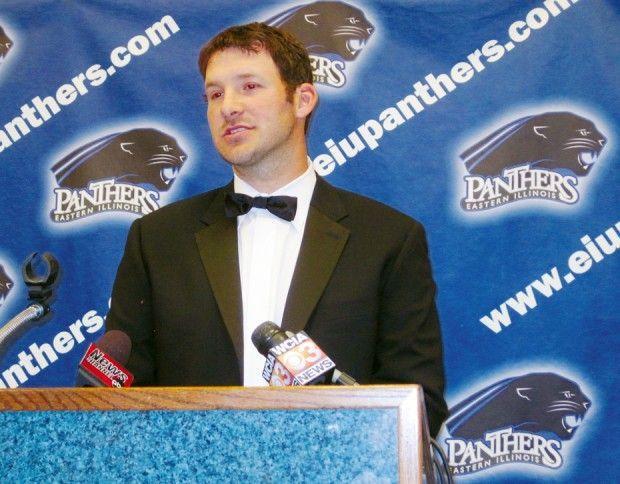 Sholl: All he wanted to do was throw. I'm a center, not a receiver and never a receiver. I'd come from workouts and he's like, "C'mon, let's go play catch!" I'm like, "No, I don't want to play catch." The funny thing is I could be tired, lethargic and just want to sit on the couch and watch TV, and he'd find a way to motivate you to come play catch.
Besenhofer: You're in college and you're not thinking that this guy is an NFL prospect. I'm thinking about getting better at my own thing.
Sholl: To this day my wedding ring finger is still broken from him. I tore all kinds of ligaments in it playing catch with him because he was throwing missiles at me from 40 yards out. I never got it fixed. I can bend it and almost touch it to the back of my hand. It's a constant reminder of all the catch we played.
Cutolo: If he didn't throw a comeback or an out route well during the game, he'd want to come back right after the game and throw that route five or 10 times perfectly before he would want to go home. Win or lose.
Wittke: He always had a golfer's mentality: They're always tinkering. That's Tony. He was that way with his motion and his footwork. His senior year, he came to practice and meetings and said, "Hey coach, I want you to watch me throw today. I moved my index finger in my grip over by a quarter-inch. I really feel like I can get a better spiral on it." How in the hell do you know you moved it a quarter-inch? Sure enough, it looked like a better spiral. It was for his peace of mind.
Besenhofer: We'd come back later in the evenings, maybe 1 or 2 a.m. He'd say, "I got the itch. Let's go." It wasn't every night. But sometimes he wouldn't even go out because he was trying to throw. Sometimes in the offseason, people would be going out Wednesday, Thursday and Friday. He'd be throwing. He was going to throw. It was nonstop.
Massat: He always had a ball with him.
Cutolo: He'd probably go throw the ball into the couch 500 times instead…He'd go out maybe one out of 10 times. He was committed. He had his goal and he wasn't going to let anything come between him and that goal.
Adam Cushing's interview process with Eastern Illinois last fall included a surprise phone call from perhaps EIU's most well-known football alum.
Besenhofer: Those nights he played catch, he already threw for two or three hours earlier that day. It wasn't like he did it because he didn't get his throws in.
Wittke: We went to Eastern Kentucky his junior year. We beat them, but he didn't play particularly well. On the way back, we stopped at a rest area. The son of a gun pulled out a ball and was playing catch in the parking lot.
Cutolo: In the dark, at a rest stop on the side of a highway...It was probably just 15 or 20 minutes, but any chance he had to throw the football, he'd take it.
Dave Kidwell, sports information director: It's like, "Jeez, Tony, you just played a three-hour game. You don't have to throw outside a rest stop at 1 a.m."
Smith: There are very few people who can work their way and become great because of hard work. Tony exemplifies that.
Besenhofer: One of the hardest workers I've been around. It was his livelihood.
Sholl: Always critiquing himself. He expected to master everything he did.
Besenhofer: He needed to work because he needed to get that much better to have the chance to be the best. He did that in everything. Even chess. Some people got suckered into a chess game. "You want to play chess? Uhh, sure." People think they're pretty good, but you had to be careful when you played him. You were walking into a trap. I warned people of it…but they would go in and it's just, "Boom-boom, checkmate."
Bradd: Tony's the greatest leader I've ever seen. He had this amazing ability to make everyone feel like they were really important and better than they probably were. I had him in a television production class. Typically, the students who did well had some experience working at a TV station. Tony didn't. When it was his turn to be the director — it's a little like being a quarterback — he gets all the people in his crew together and he's talking to them, "OK, you're on camera and you're going to do this. You're on audio and you're going to do it this way and be great." Just giving this pep talk and then went out and executed this production way better than you think he would with no experience.
Wittke: Maybe it was tongue in cheek, but Tony would always tell you he could have played Division I basketball. I'm not sure he couldn't have.
Henry Domercant, EIU basketball guard: He definitely could have contributed.
Besenhofer: We'd come back from class or morning workouts and just play for hours...There'd be people lined up in Lantz and we'd get in and just run the court.
Cutolo: I'm way faster than him, I could jump higher than him and you think you'll be able to guard him, but he could shoot really well and was as smart on the court as he was on the football field. And before you'd know it, he'd get by you because he was quicker than people realized...He had fluidness to him, almost like effortlessness.
Besenhofer: He was like a coach. He knew so much. He actually watched film of Jordan, of Bird, of Magic.
Sholl: One time there were some kids that said that they were going to whoop us. He said, "We're going to beat this group and I'm not going to score a point. I'm just going to feed you guys the ball." We beat them and he never took a shot. It was one of those types of scenarios where you wonder how he knew that. I'm thinking we're going to get creamed if that's the plan. That's the kind of confidence he had.
Odam: I heard how good he was and I always wanted to guard him. I wasn't a great basketball player, but I prided myself on playing defense, taking charges, being one of those nitty-gritty guys. My game plan was to beat him up. After the game, when he scored about 40 points on me, I realized that wouldn't happen. He did whatever he wanted. That's how he was everywhere. Comes in, doesn't need to dominate a room or a practice, but before you know it he's 12-for-15 with 160 yards in a scrimmage.
Domercant: It wasn't a secret he could play.
Besenhofer: He's a student of the game of every game.
Odam: Everyone knows a guy who's good at everything. He's a scratch golfer, a really good basketball player, really good Ping-Pong player. He's just got it.
Sholl: As big and strong as I was, he'd outdrive me. He'd say "good drive" and I'd look at him like, "Dude, you're outdriving me by like 50 yards." I'd use his driver and he'd still outdrive me. Come on man! He's 225 pounds or whatever and I'm 285 and he's smashing me.
Odam: I'm sure I could sit down at a poker table with him and he'd probably take all my money in four or five hands.
Domercant: He's probably a good bowler, too.
Sholl: Everything he may have struggled with or he wasn't happy with, he'd internalize it. Instead of getting in the car and coming home, he'd go to the driving range. Miss a big putt on 17? He'd go over to the green afterward and putt that. As a friend it's funny, but it can be annoying because I just wanted to go home. I'm tired. That's how his brain works. He's going to recreate that same problem.
Besenhofer: He'd watch golfers, sports movies, anything with sports nostalgia. He'd watch these things and would try to pick out that trait these guys had of what made these guys great.
Sholl: He'd spend 15 or 20 minutes (tinkering), say he was ready and then talk about it the whole way back (from the course). And when we got back he would — my golf facts are terrible — watch some championship or major Jack Nicklaus won. Back then it was VHS and he had the tape. He'd throw that in there. He'd watch and yell, "This is an amazing moment!" He'd pause it and say, "Did you see that?!"
Besenhofer: We'd be wanting to go eat and he'd ask us to wait a second. We're like, "What are you watching?" He's watching Montana, these old films and picking it apart. We're 18, 19, 20 and just thinking, "Let's go! Why are we watching this right now?"
Massat: He'd have the playbook out and we'd be watching TV, he'd be asking questions, like, "Guys, what are you doing on this?" We're like, "Tony, we're watching TV, man."
Besenhofer: We'd play EA College Football on PlayStation and he'd script the first 15 plays of a game. That's how serious he was. Who scripts plays in a video game? There were leagues, tournaments in the dorm and he'd be watching certain people looking at what their tendencies are. He'd script and have a notebook. It's like, "What are you doing?" "Just having fun."
Romo won the backup quarterback job in 1999 and made his EIU debut on Sept. 27 when then-starter Anthony Buich left with an injury.
Sholl: We were at home and we were losing. Tony completed a pass right away. I remember Anno (Buich) was ready to go back in and they told him to hold on. Tony then threw a touchdown pass.
Cutolo: He bootlegged to the right and threw a dime to me.
Sholl: We had struggled to move the ball. Next series, they told Anno to get worked out, stay warm on the bike. Tony came back out and threw another touchdown pass. At this point, we're all like, "Tony's looking great!" He threw another after that and we won.
Romo started the next week's game at UCF, then returned to the bench when Buich was healthy. He entered spring practice in 2000 battling for the starting job.
Besenhofer: Clearly you want the best man to win, but I'd be lying if I said I wasn't pulling for him. I saw the work he was putting in.
Wittke: Julius Davis was a guy we took out of Chicago, a kid that was a tremendous athlete with a strong arm. A lot of people thought he would be our guy because he would add mobility.
Cutolo: There are guys who have to lose the job to not have it. He was on the flip side of that where was way behind everybody. He was near the bottom of the depth chart and needed to do everything to win the job.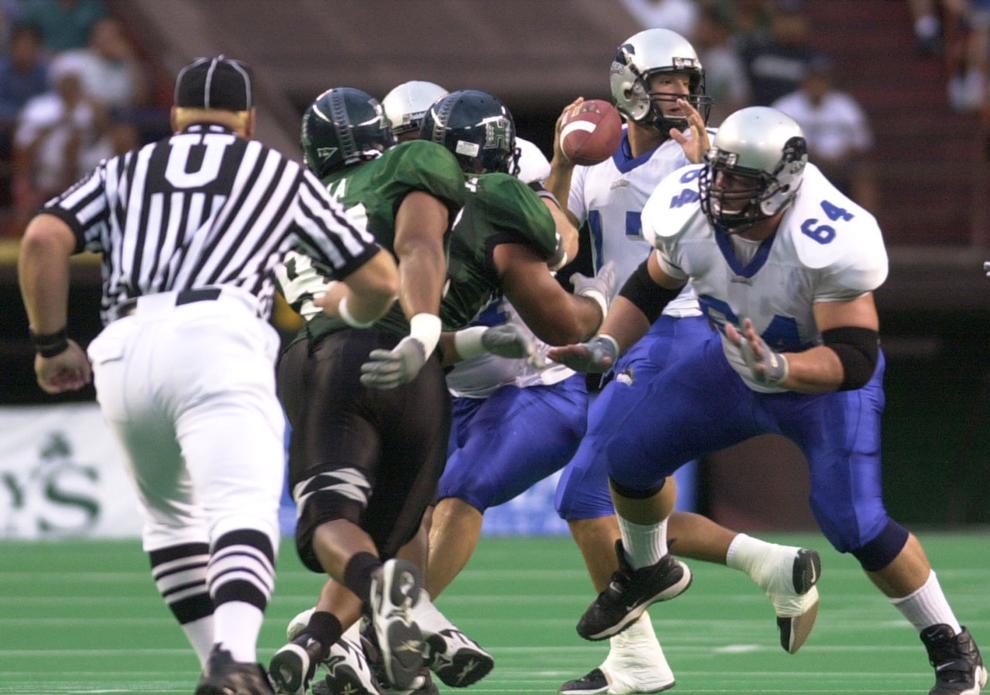 Romo's first game as the team's unquestioned starter came on Aug. 31, 2000 against Indiana State.
Besenhofer: That first series everyone was nervous. Is Romo going to be good? Are we going to be good? We just came off the worst record in school history, 2-10. I think he's decent. First play, he fumbled a snap, picked it up and threw a bomb. Touchdown. Boom. We found him.
Bradd: We were told going into the game Davis would definitely play. But Tony was so good and had only one incomplete pass that night (13-of-14). Davis did play, but Tony took the job over and that was it. Ended all doubt.
Kidwell: I remember leaving and thinking that we might have something here.
Wittke: His first year as a starter, we played Eastern Kentucky at home in the last game of the year. Early in the game, it may have been our first score, he had a 60-something yard run. It was one of those third-down plays where they may have been in man or man-under coverage. Everybody ran off. He caught a crease, took off and scored.
Sholl: They wanted him to throw it away, but it opened up and he found a wall of blockers. I want to say it was supposed to be a screen or some option. It wasn't there, he found some blockers and we took it up the sideline. Ended up just sealing it. It looked awesome and like it was planned. But it was not planned. I think we went back out and ran the ball three times because he was so tired.
Besenhofer: It felt like 30 seconds. But he was quick. He's shifty. He'd tell you he has speed, but, eh.
Wittke: (Former JG-TC writer) Brian Nielsen made the comment that he got up, went and got a sandwich in the press box, came back, and he still hadn't scored. He was not known for his mobility. But he always had the ability to avoid the rush like a sixth sense.
Besenhofer: I didn't even get my helmet to go kick the extra point. I thought there was no way he was going to make it. And then he did.
Sholl: We're playing at Hawaii (in 2002). It's hot. I mean, hot. And we're playing against Isaac Sopoaga, who played for the 49ers for a while. They had tons of talent. We felt like we played a game just after pregame warmups because of how much humidity is out in Hawaii. We were really sluggish in the first huddle. He looks around and says, "You guys look tired." We laughed. Then he goes, "This is going to be a high-scoring game. We're going to score touchdowns against this team. You guys give me four seconds and we'll score a touchdown." Sure enough, we block for four seconds and he throws a touchdown. He slaps me on the butt as we go off the field and goes, "Told you it wouldn't be that bad." I thought that we could do this all day.
Besenhofer: He's the most confident person I know.
Sholl: He saw things from a different perspective and didn't overkill the moment. No matter how bad it was, he'd just think that we'd fix it.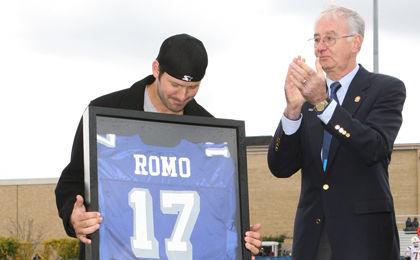 Cutolo: When you work so hard for something and practice so much, you almost feel like this is supposed to happen. This is normal. I expected him to throw good passes and he expected me to get open and catch them. We just did it nonchalantly.
Romo's most memorable moment came on Oct. 12, 2002 in a home game against Eastern Kentucky. EIU trailed 24-19 and had just fumbled. EKU had the ball on EIU's 32-yard line, one first down away from effectively ending the game. EIU forced a turnover on downs and took over at its own 25 with 43 seconds left.
Wittke: He hadn't played very well up to that point. Threw a couple picks, one in the fourth quarter. We looked dead in the water.
Spoo (in 2002): There were moments when I was wondering what I was going to say about a loss.
Smith: All of a sudden, boom, completion, boom, completion. Then a big completion (46 yards to Alfred Osborne).
Wittke: The protection broke down, a guy came clean inside. Tony spun to the outside. I think they were in man coverage again. That's how the field got cleared. We may have run some form of a shallow cross that took the receivers across to the other side. He took off. To this day, I say he did score, but I'm glad there wasn't any instant replay.
Smith: The only thing that went in the end zone was the football. It went over the pylon before he was knocked out of bounds.
Romo (in 2002): I extended the ball just beyond the pylon. I switched the ball to my right hand. No way I would have made it with my left.
Wittke (in 2002): The official never hesitated. There was no question it his mind. It was as definitive as any call could be.
Smith: He didn't have speed, but he knew where to go to get there. And somehow he got there.
Romo's 8-yard run as time expired gave EIU a 25-24 win. The Panthers made the playoffs for the third straight year. Romo claimed his third OVC Player of the Year Award and the 2002 Walter Payton Award, given to the FCS' top player. He left EIU after the 2002 season to prep for the NFL Draft, but he was not selected.
Kidwell: He was projected to get drafted. I felt confident. I don't remember anybody having as many pro teams contacting me after his senior year than Tony did.
Smith: I called Mike Shanahan and Sean Payton and told them both that we had a guy coming out that was something special. I remember talking with Tony about where he was going to go, and the Broncos had just signed Jake Plummer. I told Tony he might have a better shot signing with the Cowboys. I went to his first preseason game in Dallas. Sean had put me on the field. He came up to me and said to me, "This guy is everything you said he was. He's going to be a special player." He saw it from the start.
---
PHOTOS: EIU alumni in the NFL, past and present
Eastern Illinois University alumni in the NFL
EIU alumn in the NFL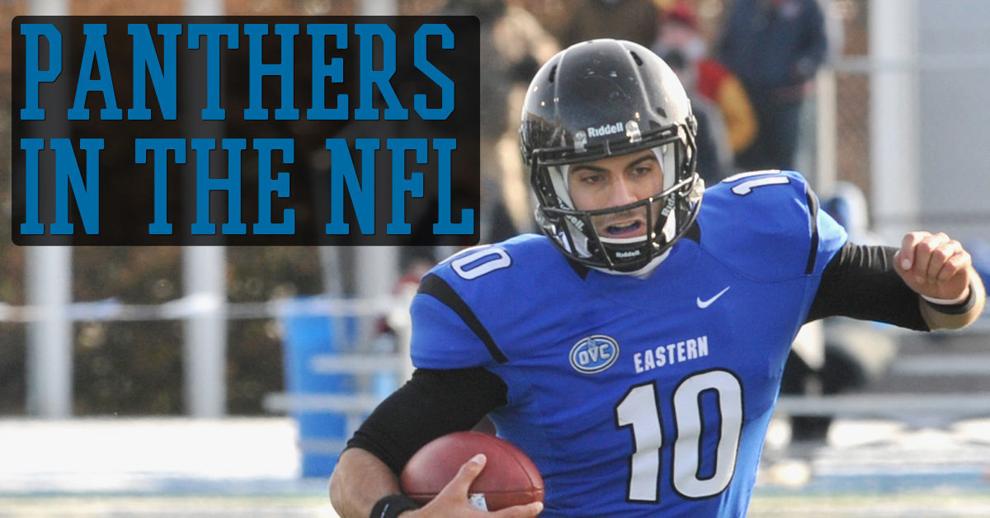 Lenny High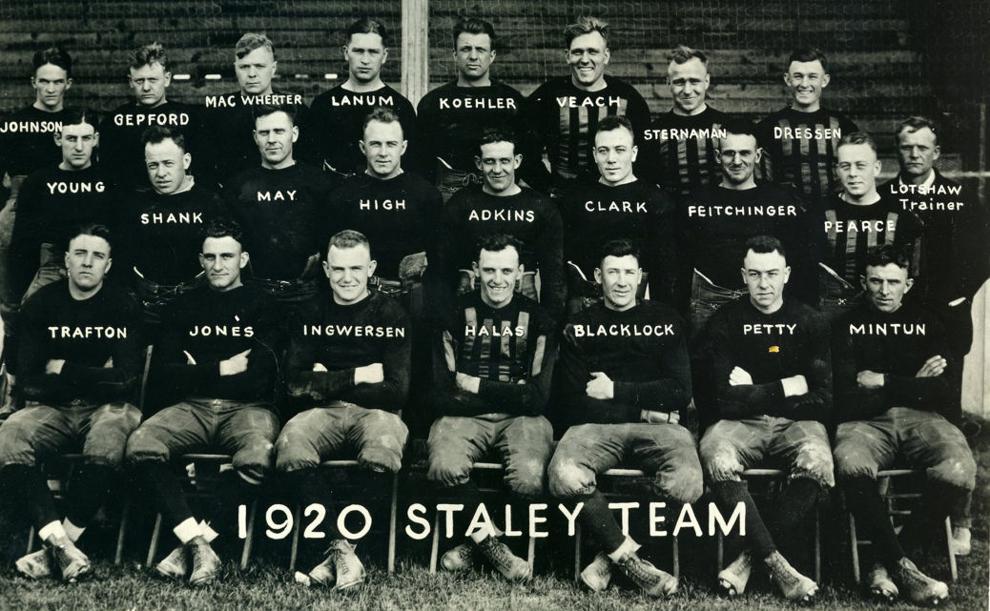 Bill Glenn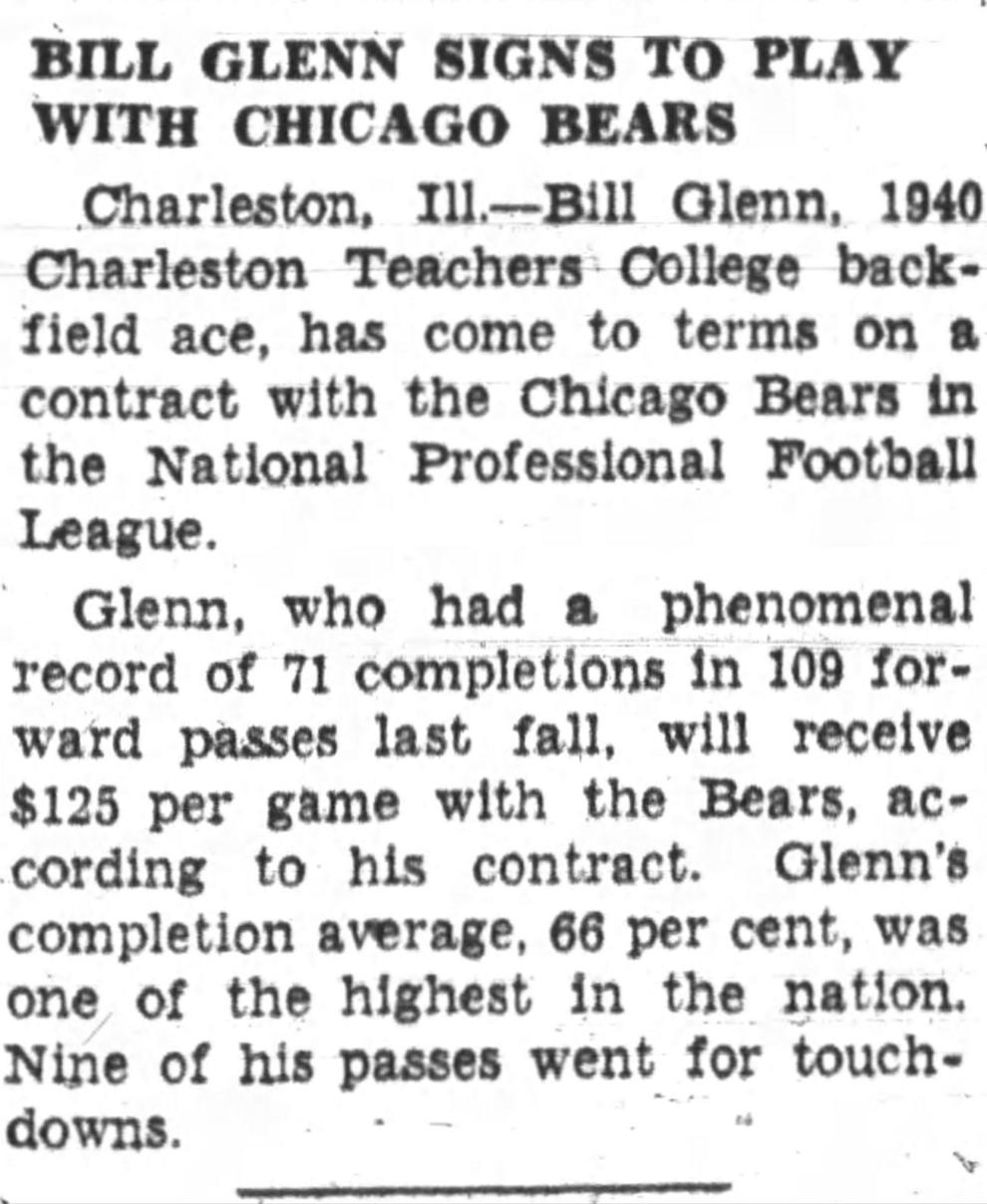 Ray Fisher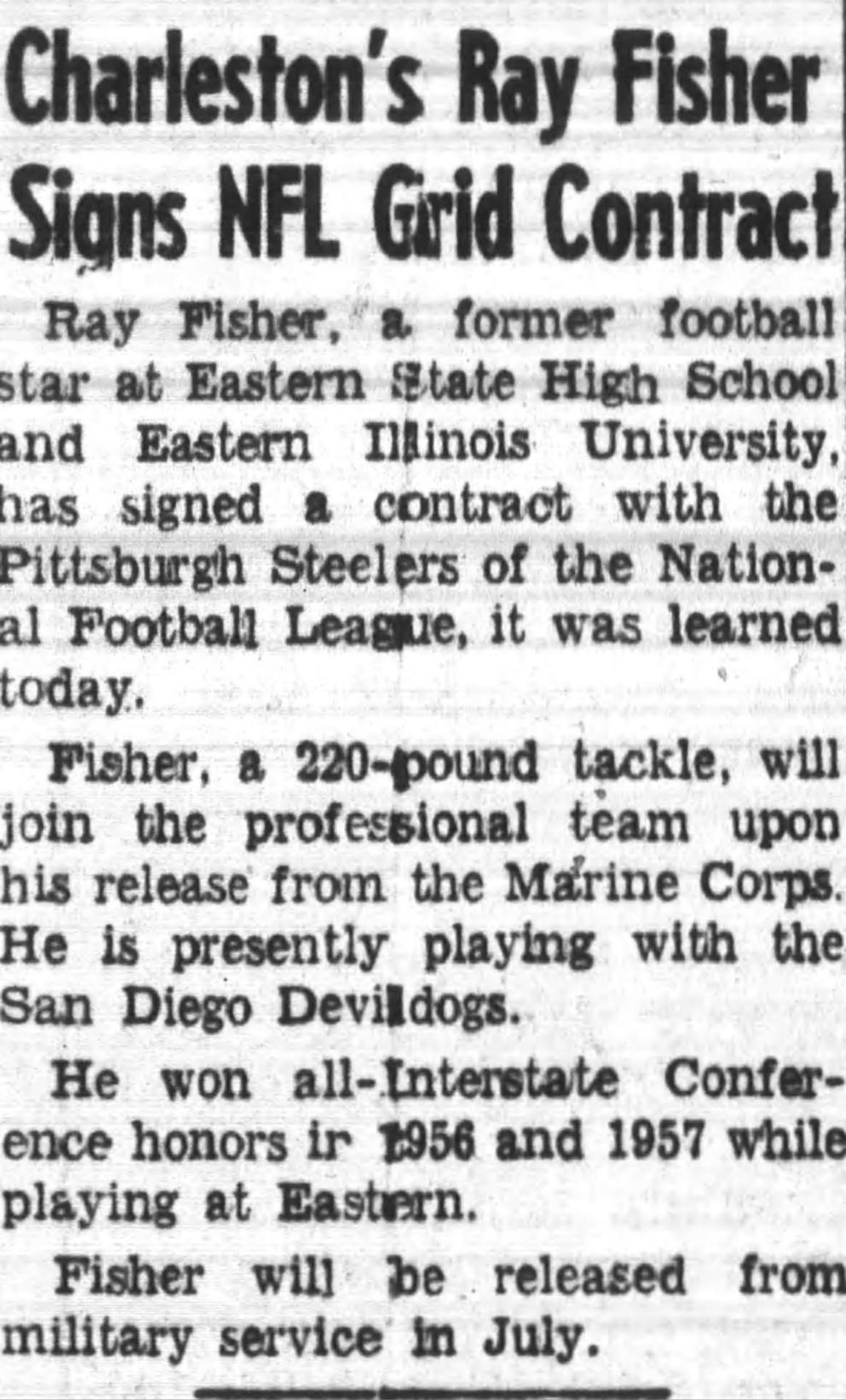 Ted Petersen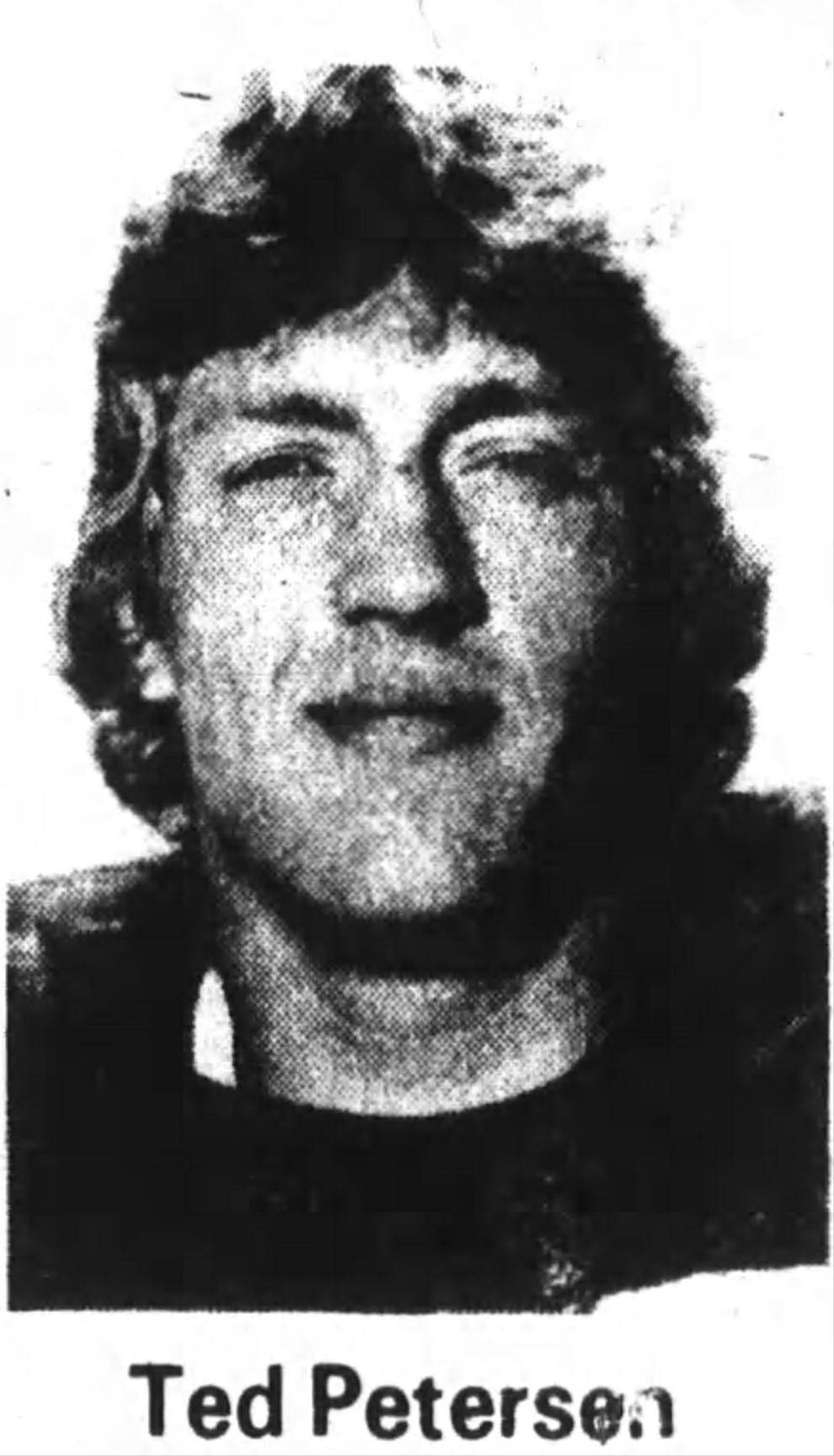 Jeff Gossett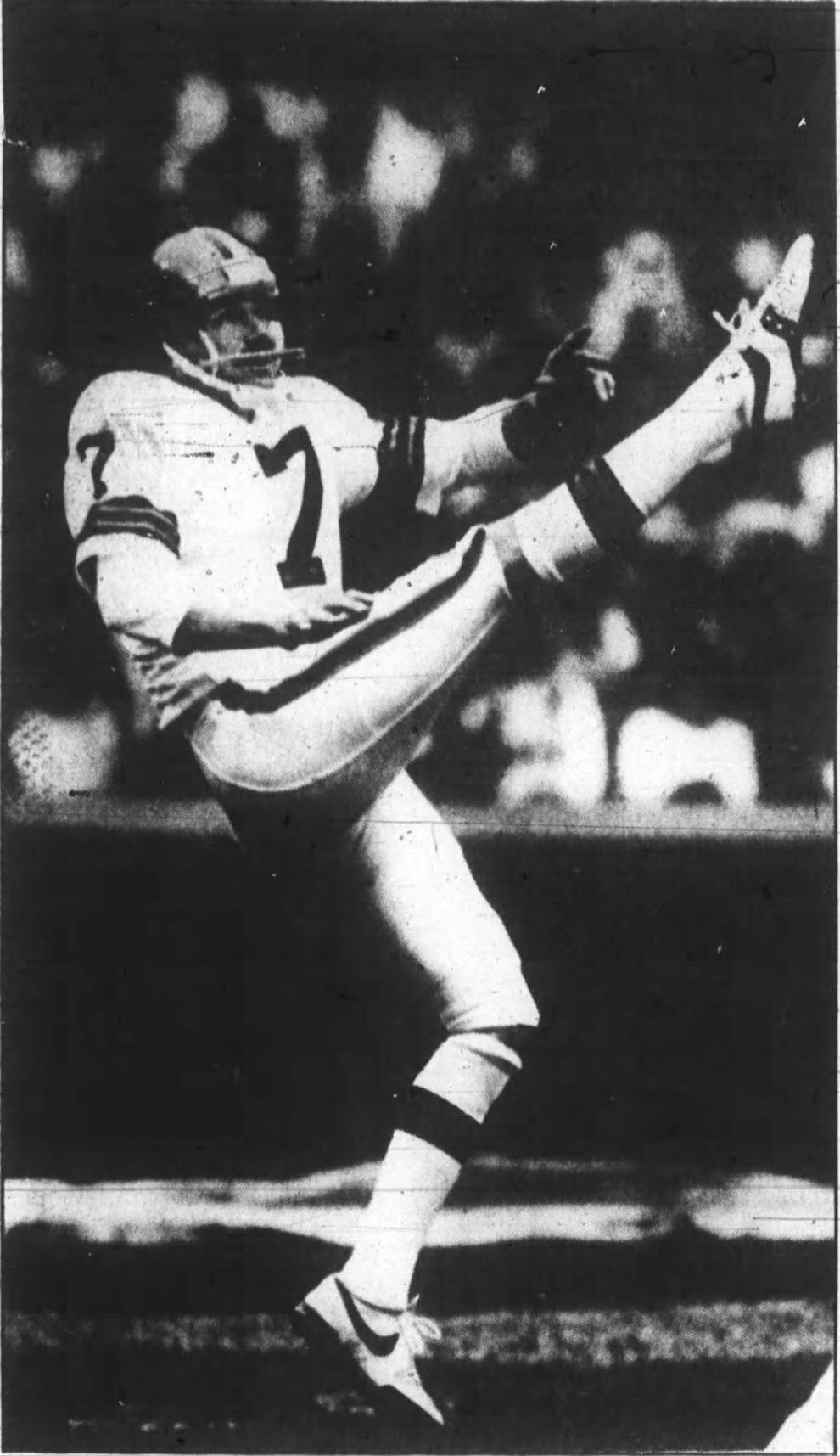 Jeff Christensen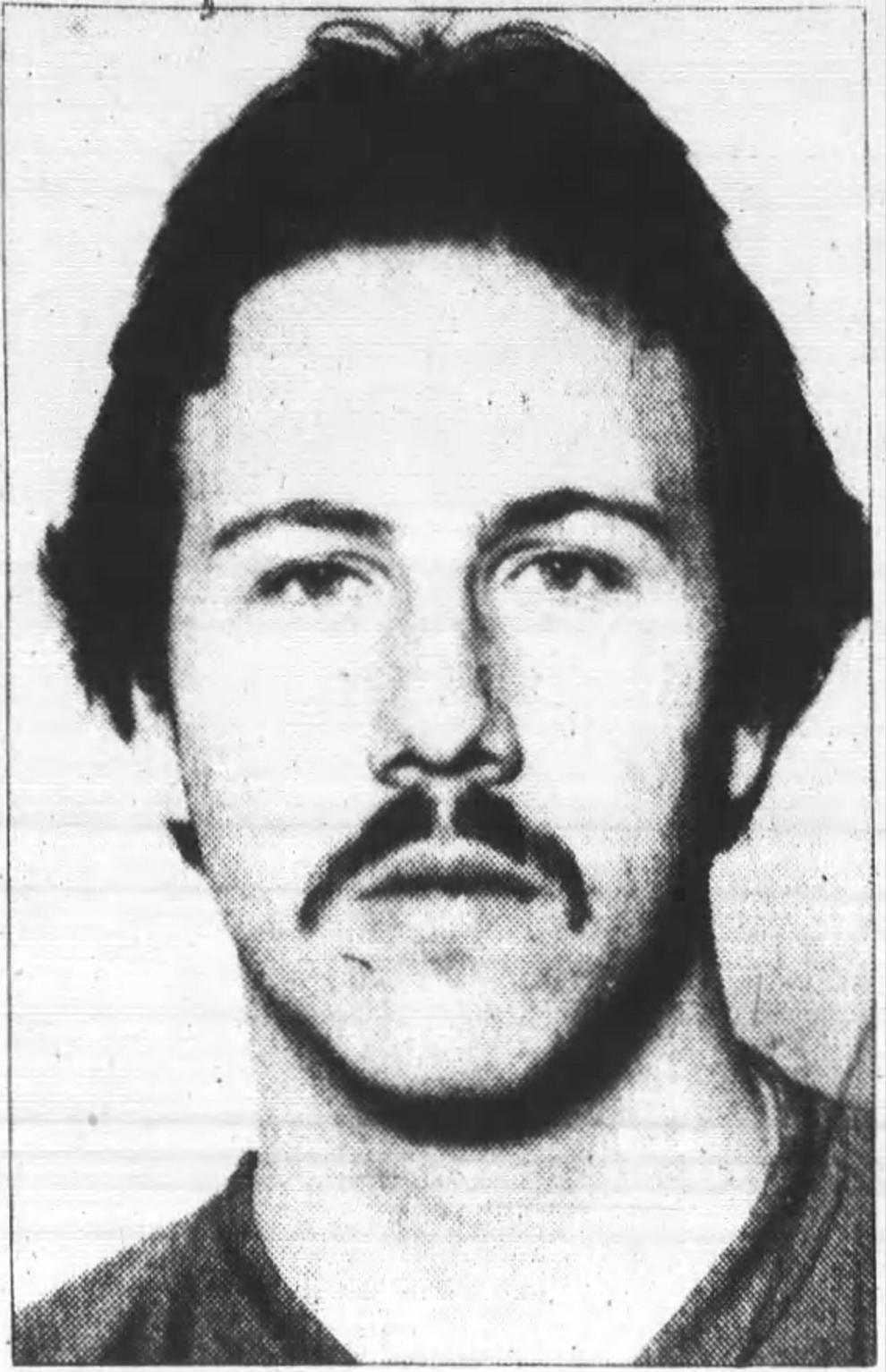 Kevin Gray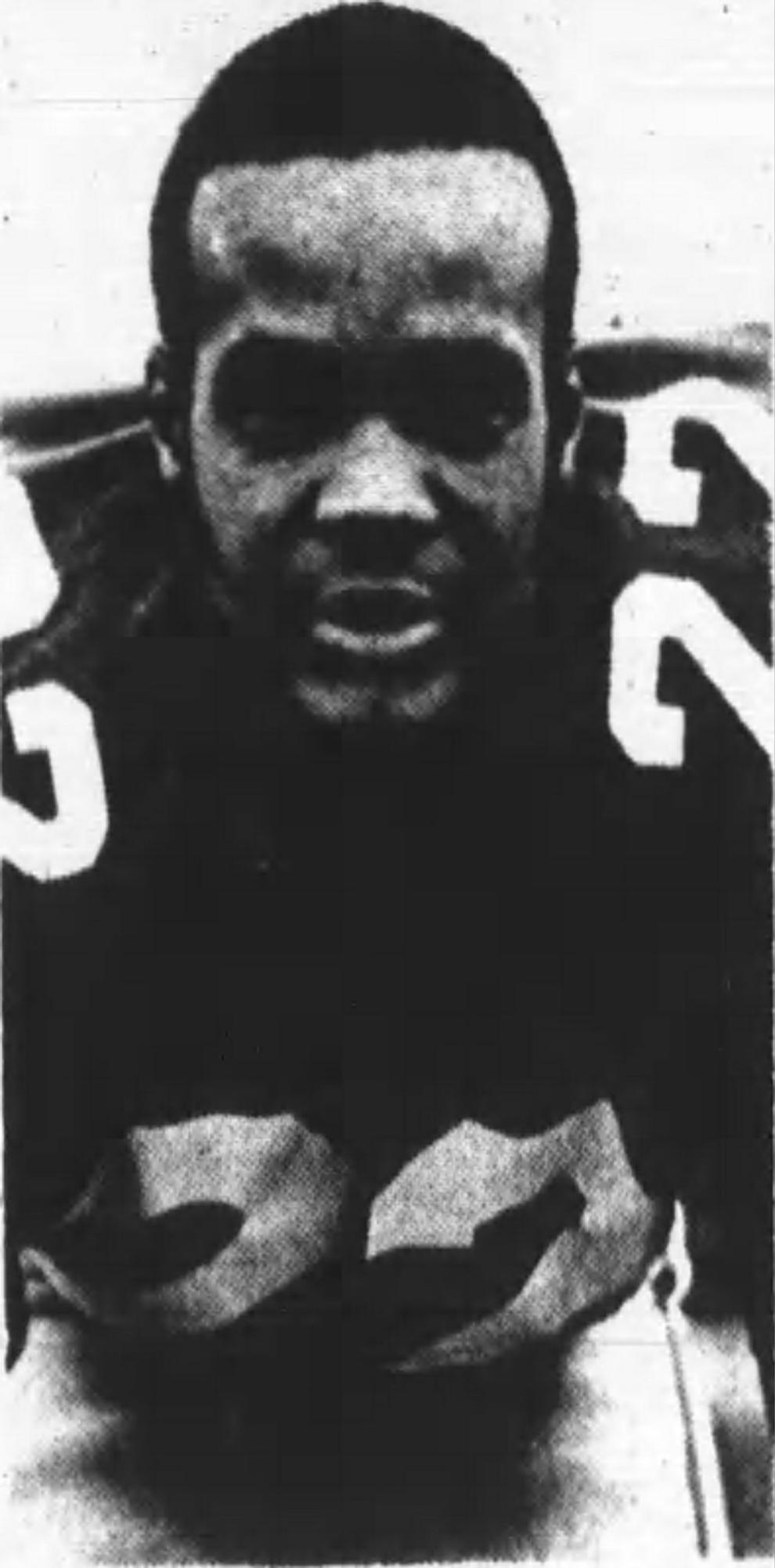 Robert Williams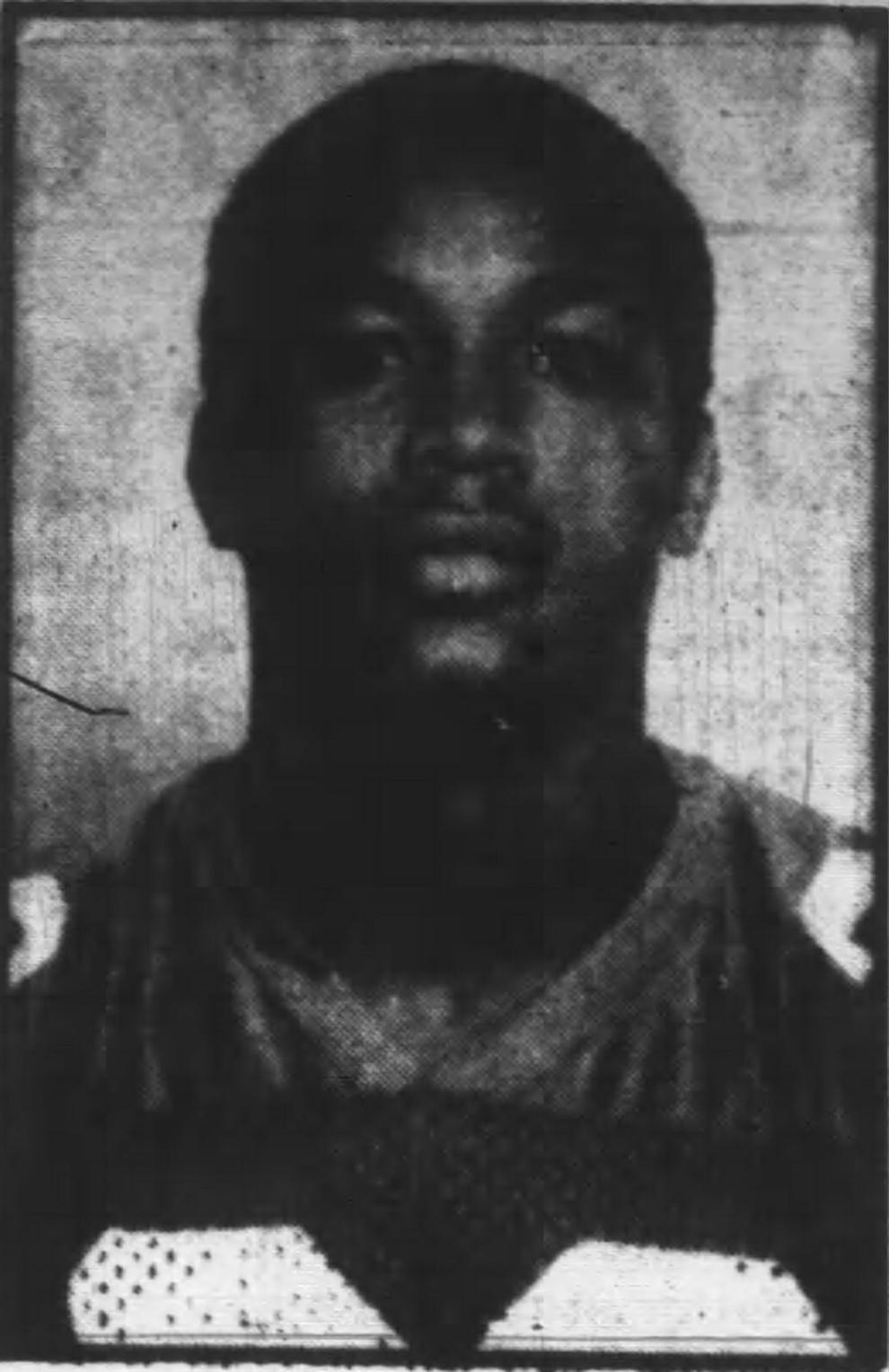 Evan Araposthathis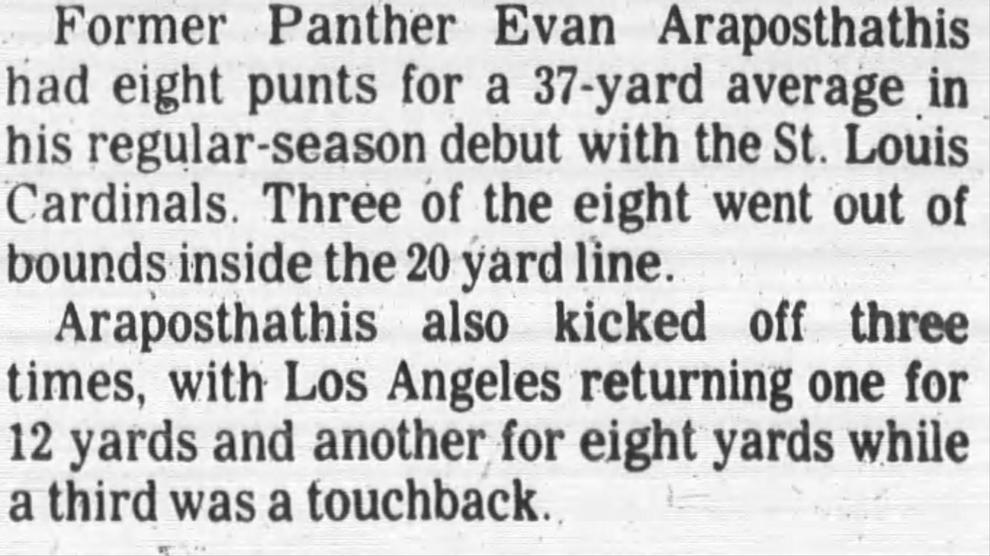 Mel Black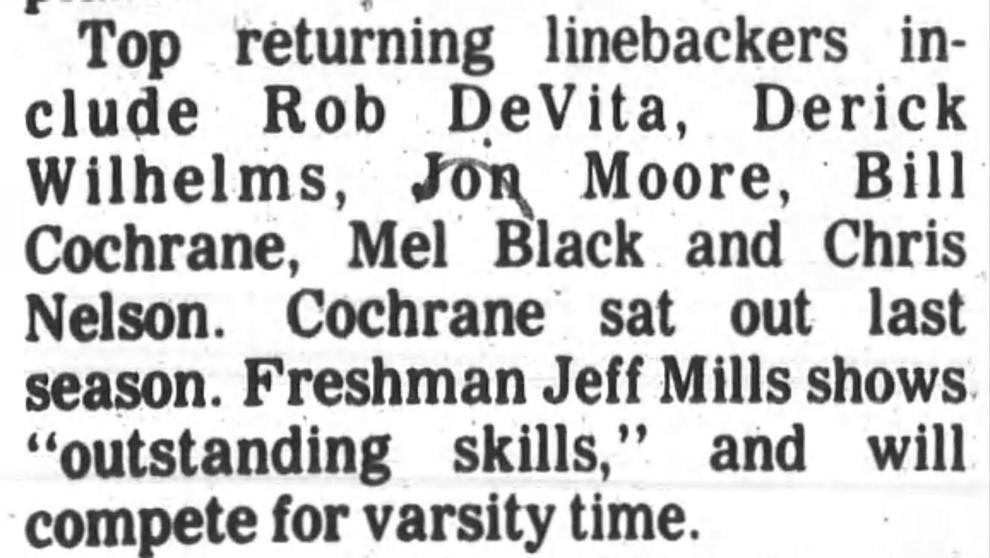 Sean Payton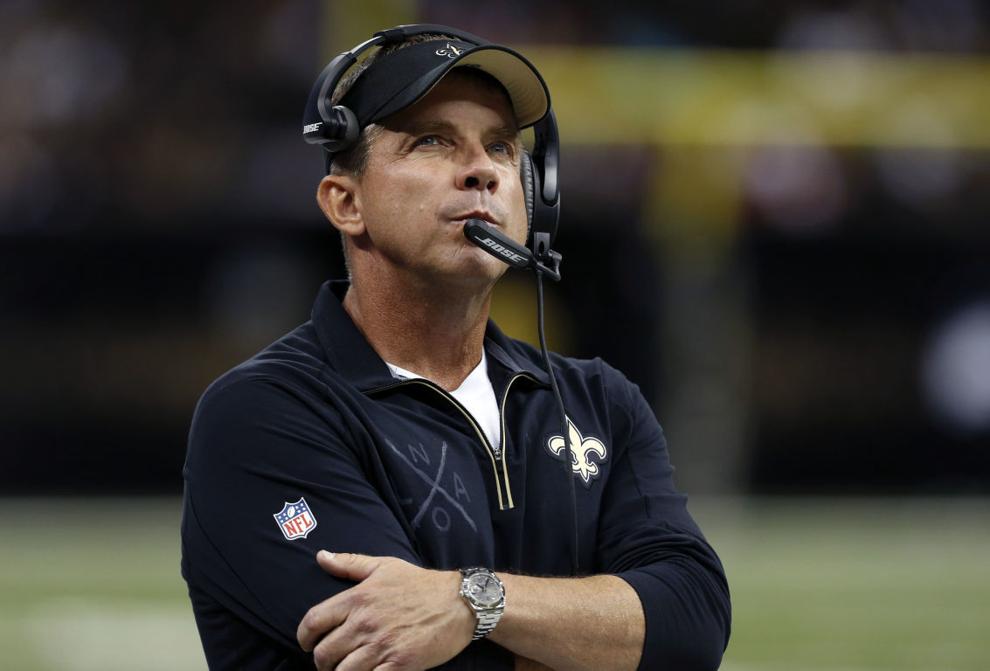 Chris Geile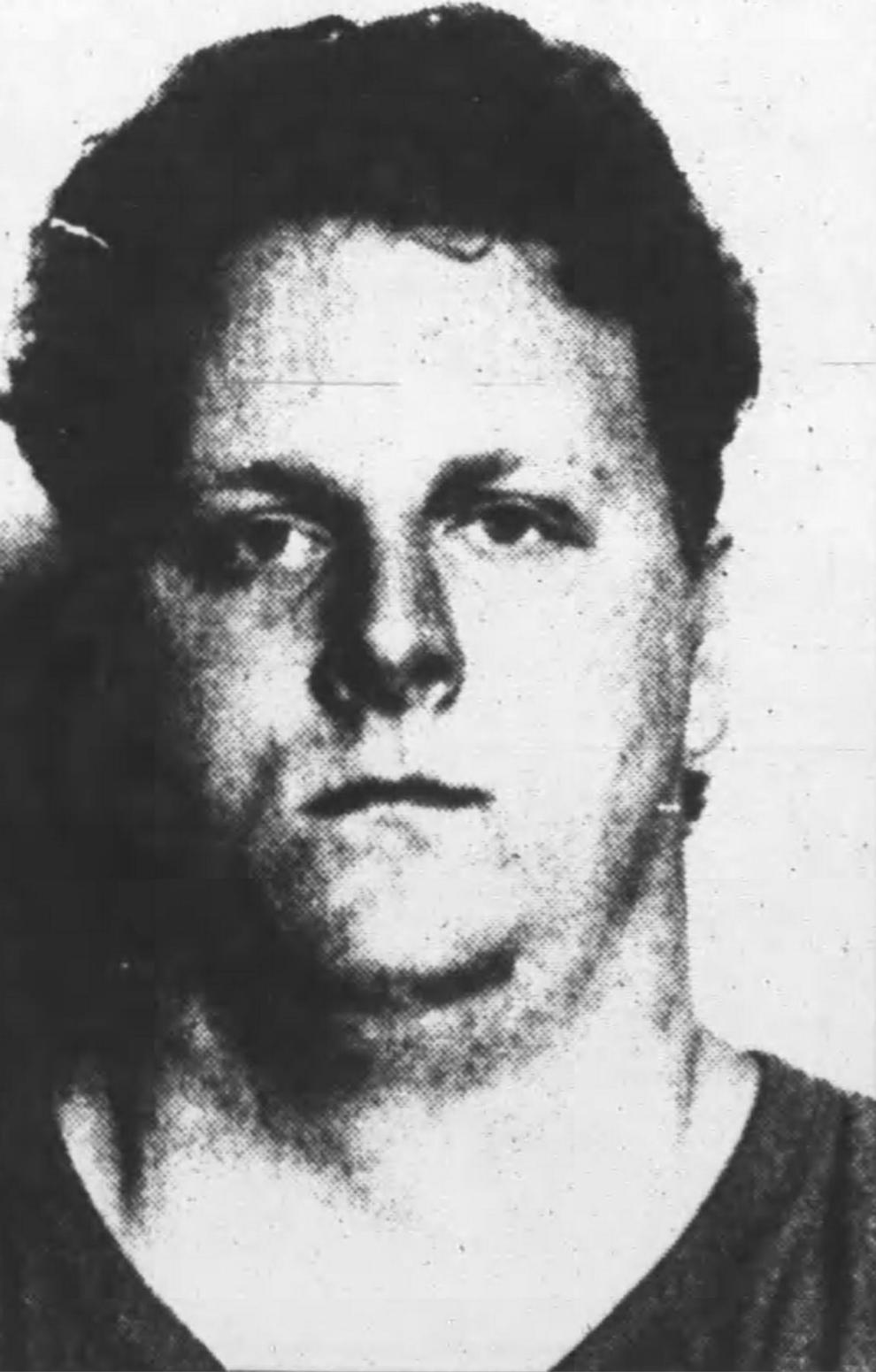 Roy Banks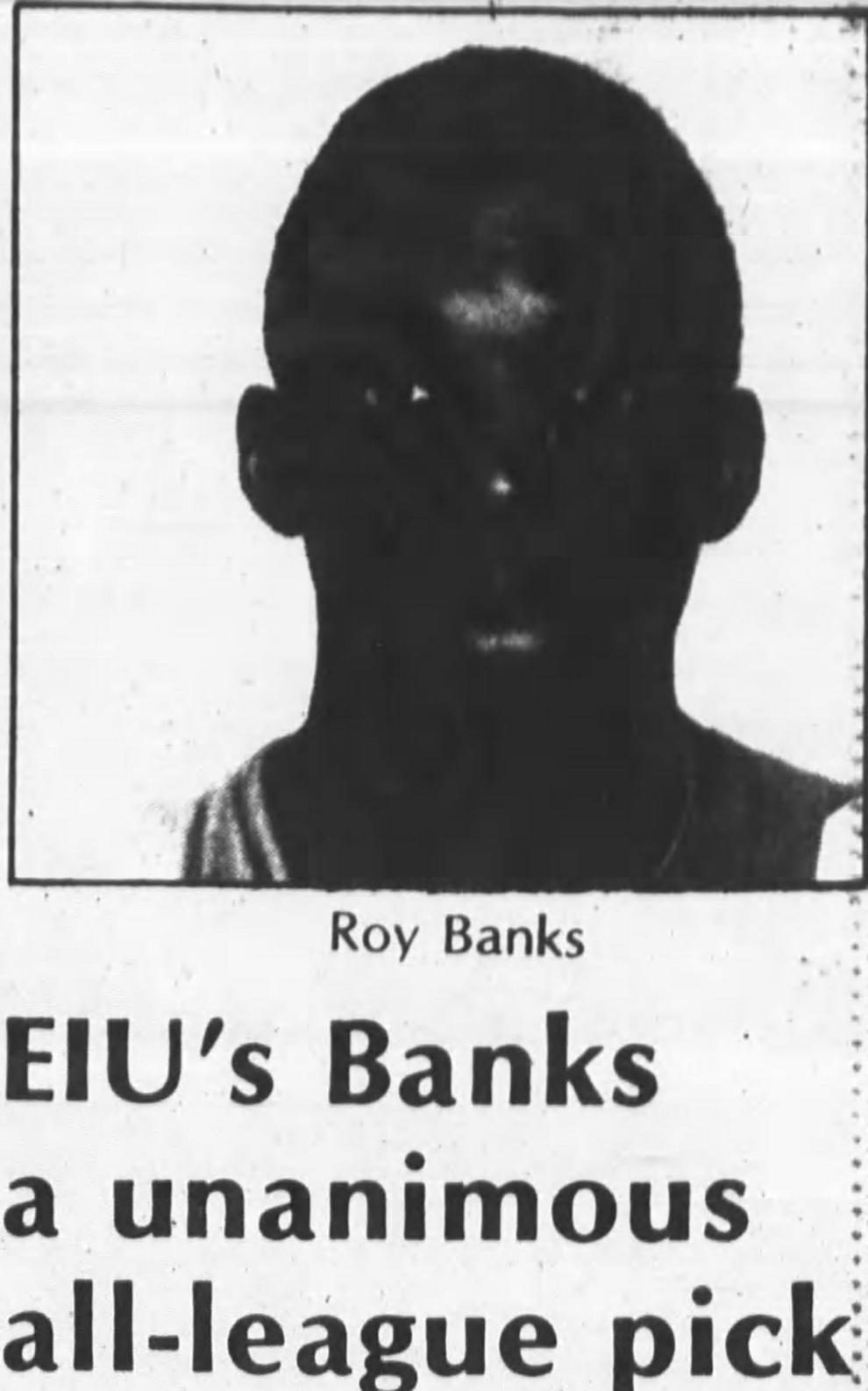 John Jurkovic
Brad Fichtel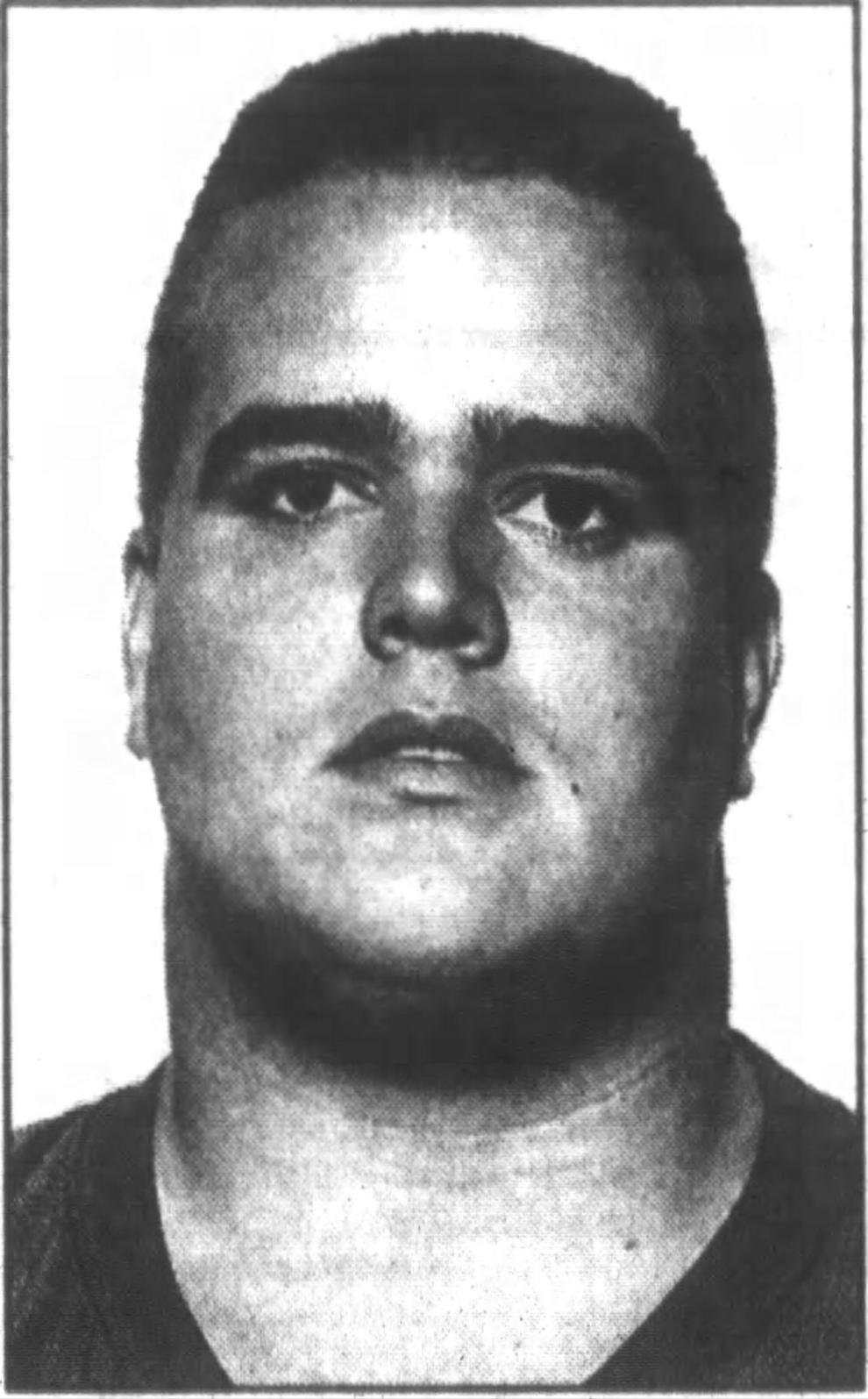 Ray McElroy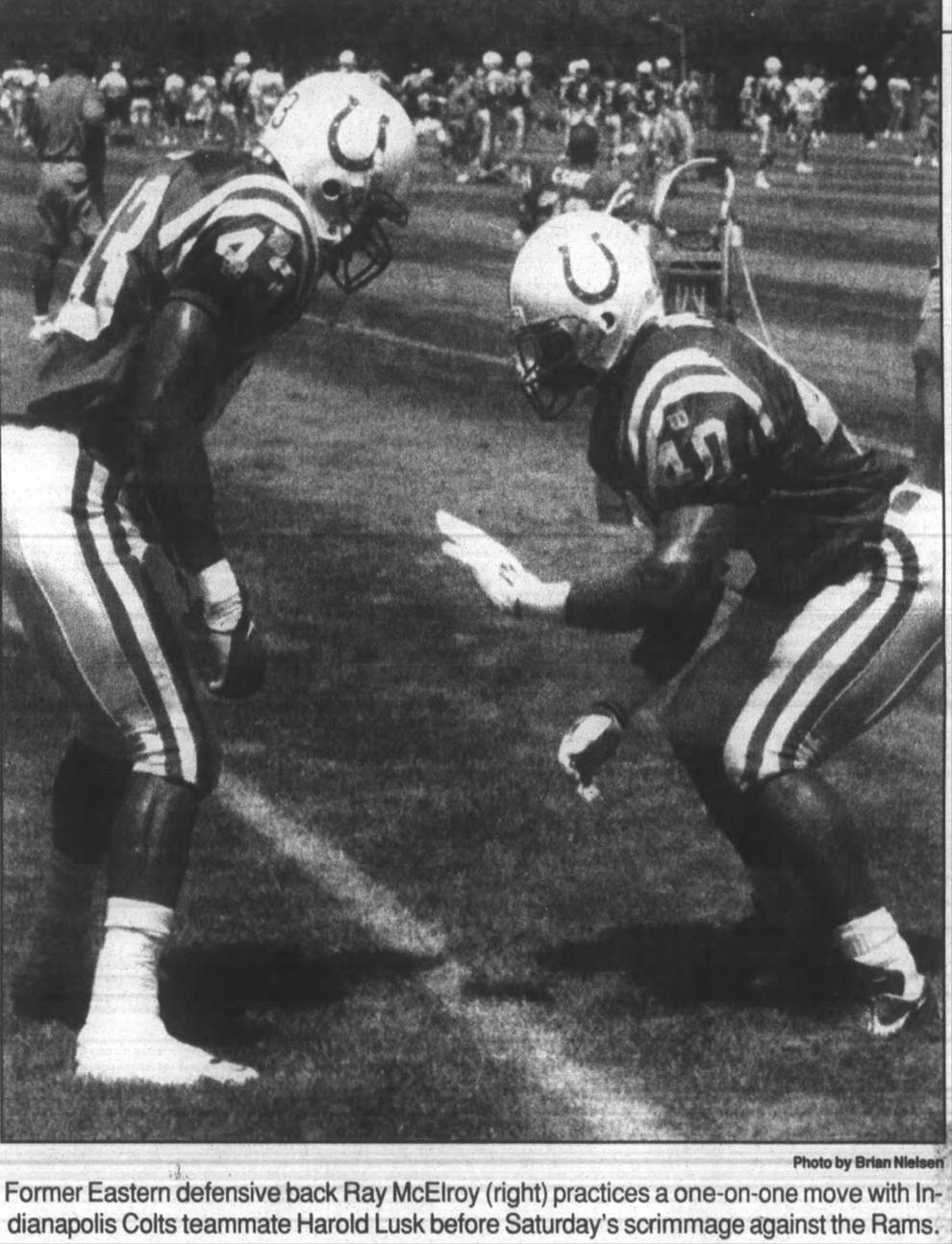 Bob Rosenstiel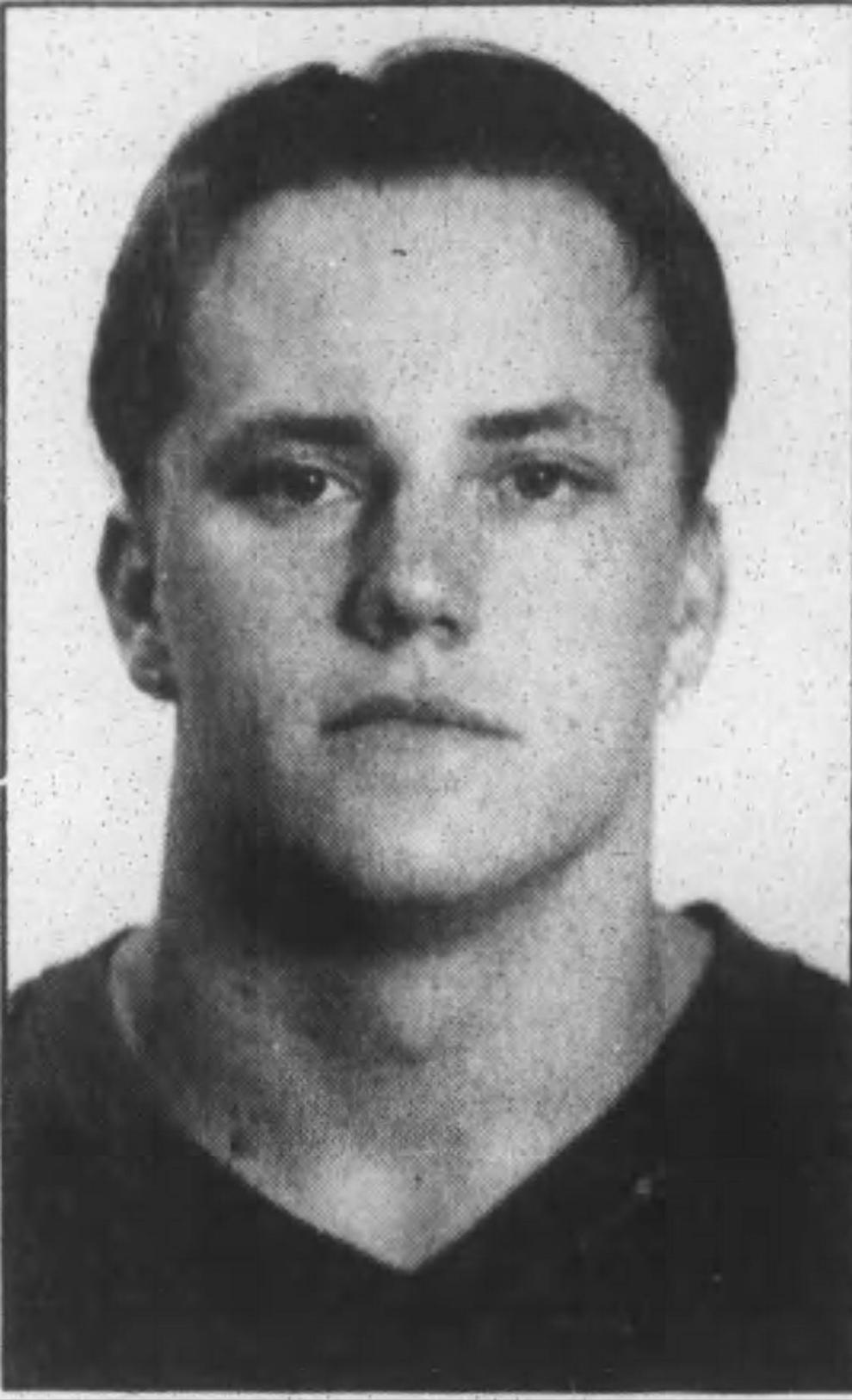 Chris Watson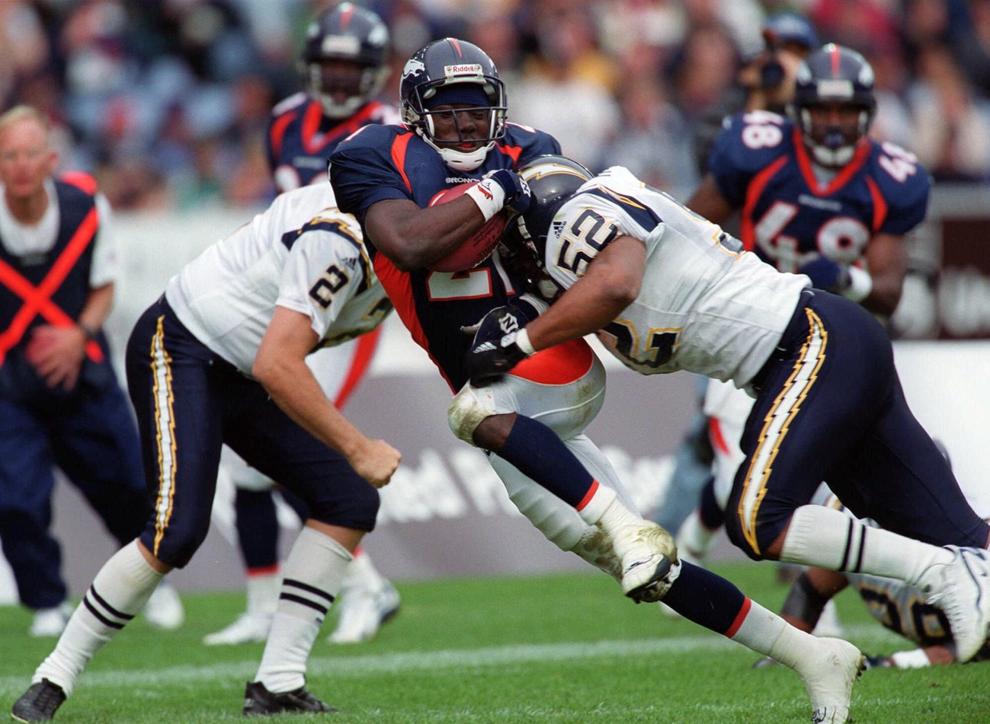 Tony Romo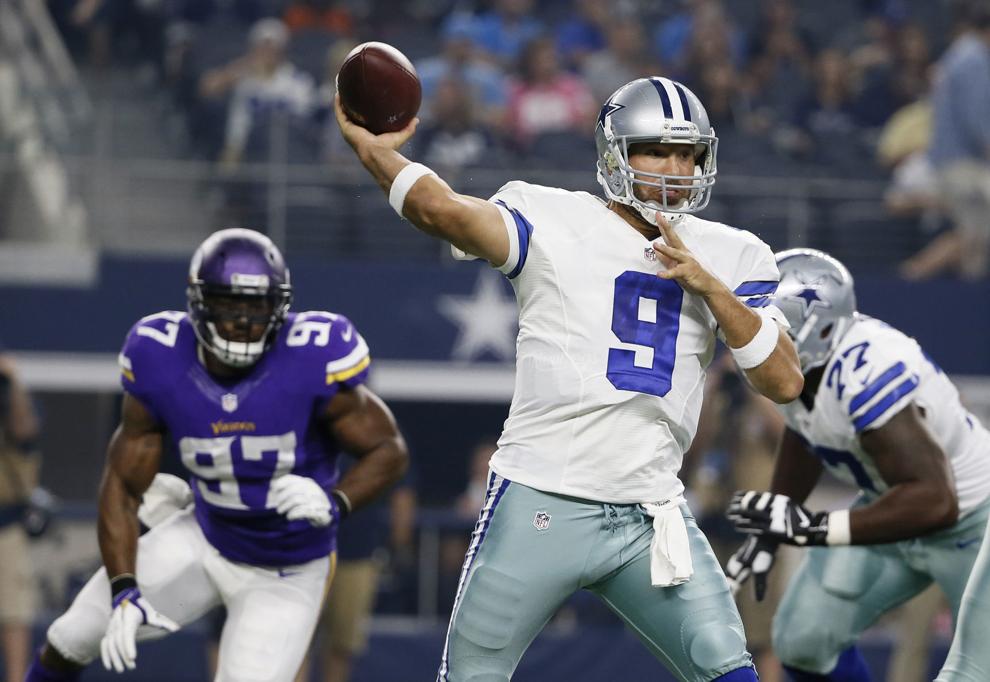 Pierre Walters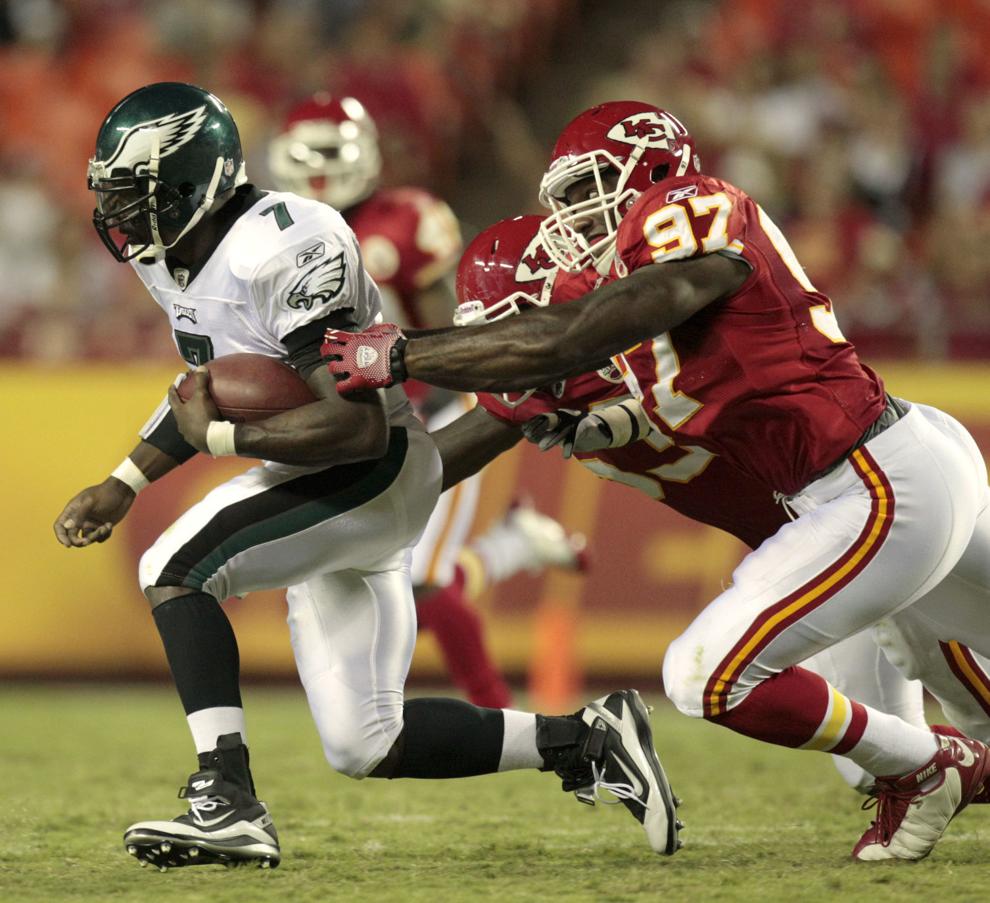 Jimmy Garoppolo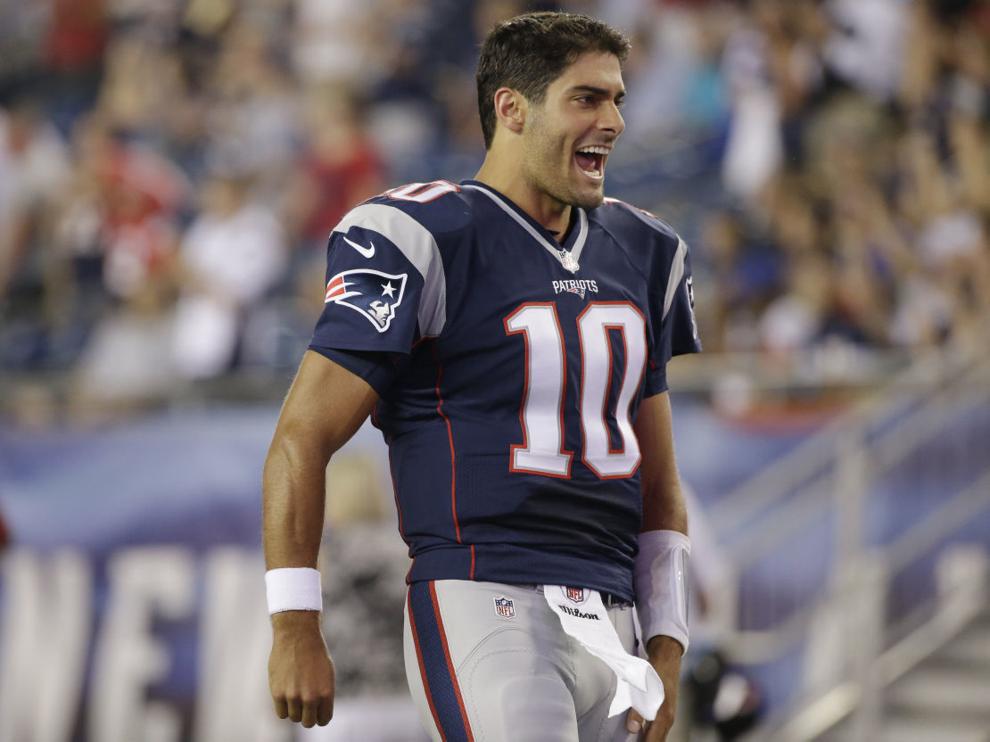 Mike Shanahan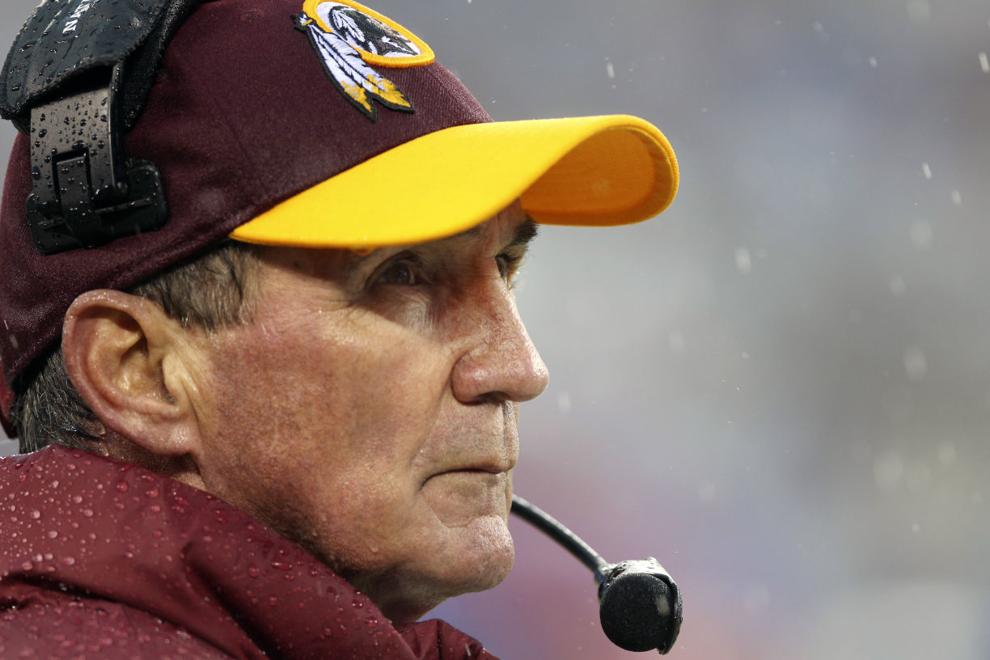 Brad Childress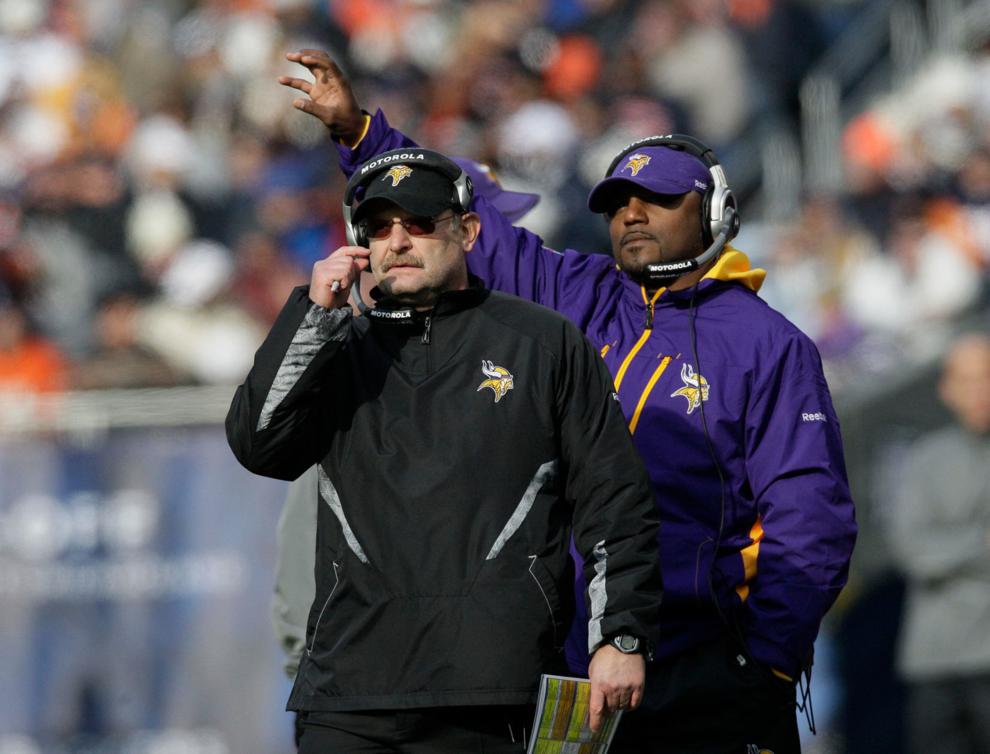 Mike Heimerdinger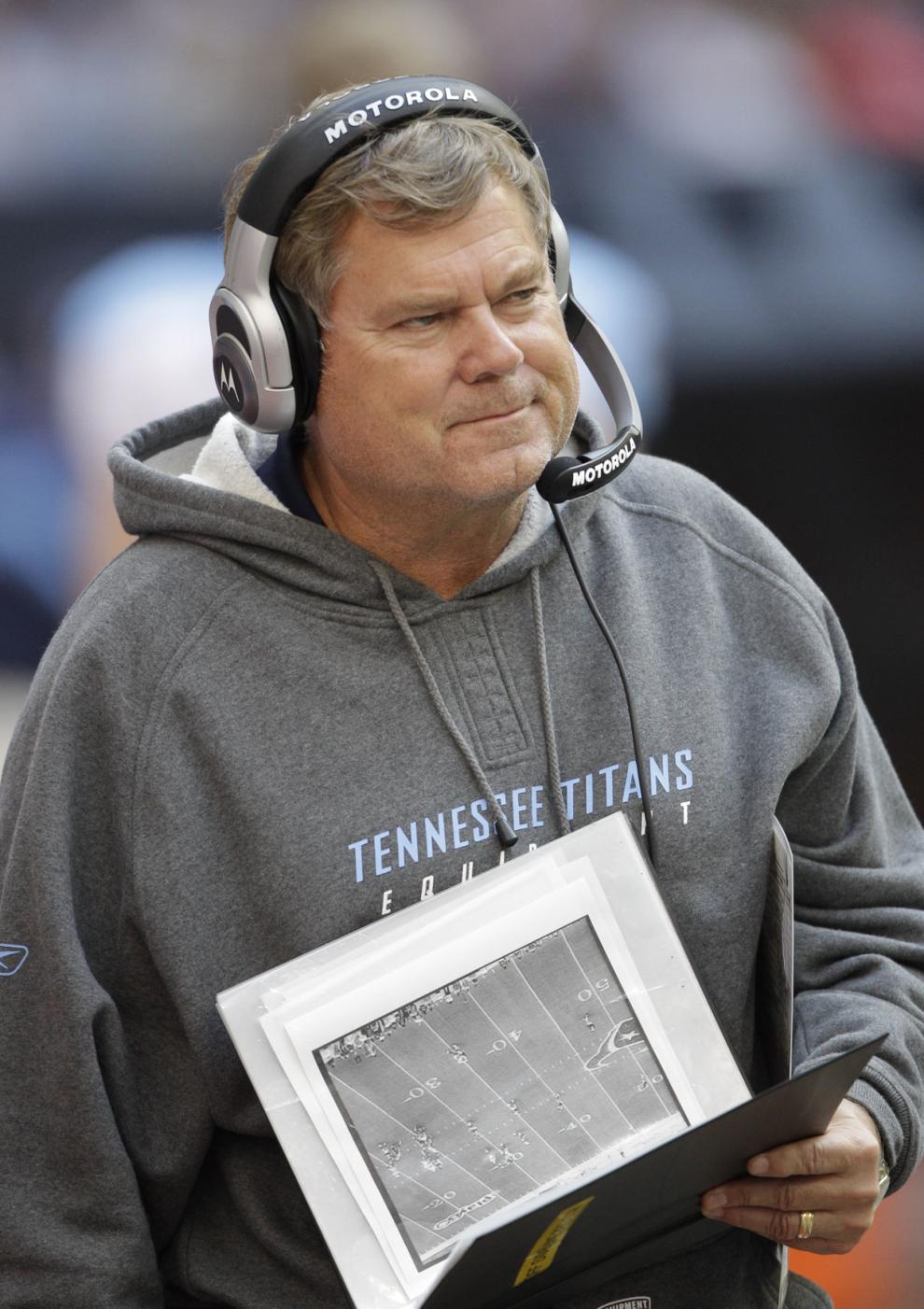 Greg McMahon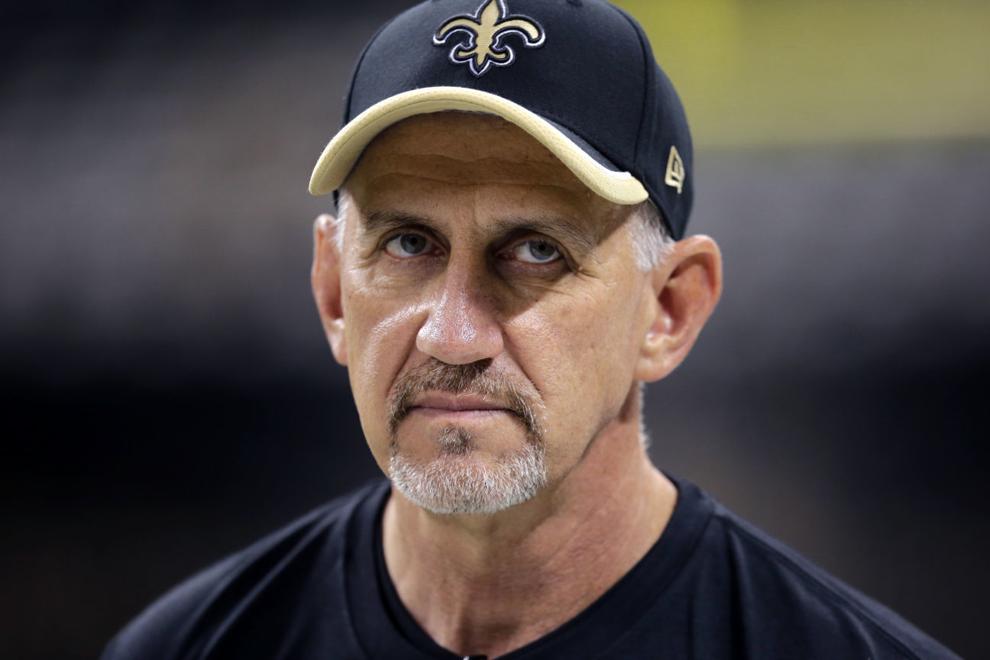 John Teerlinck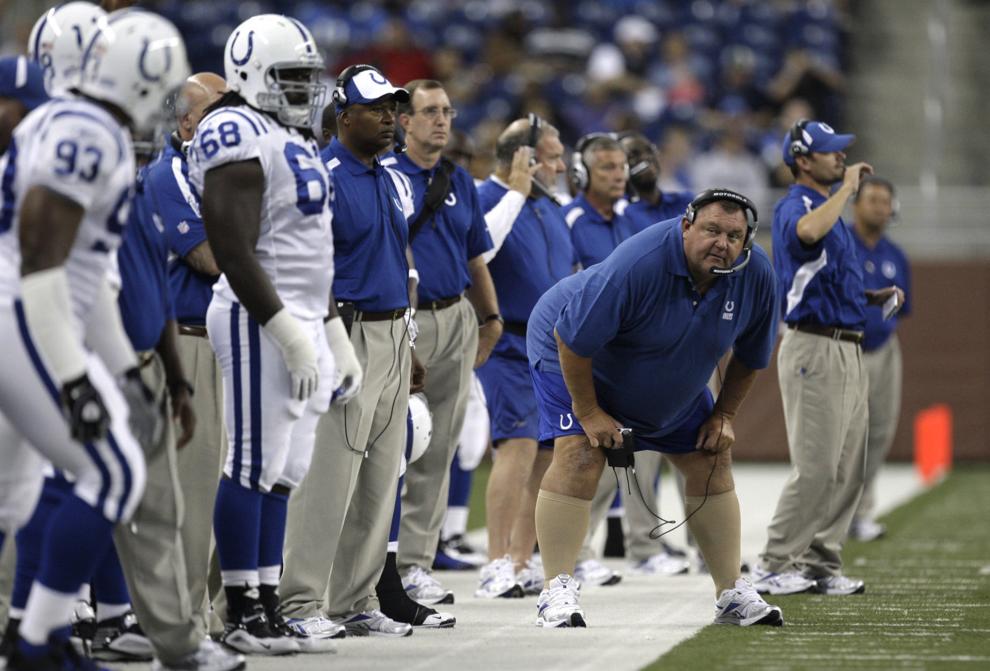 Randy Melvin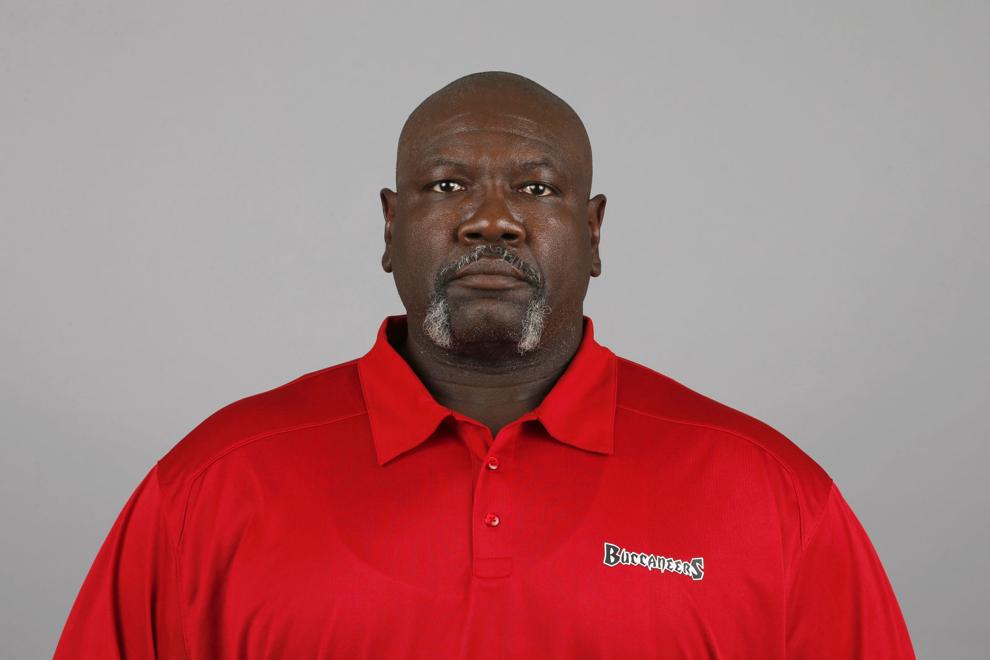 Ryan Pace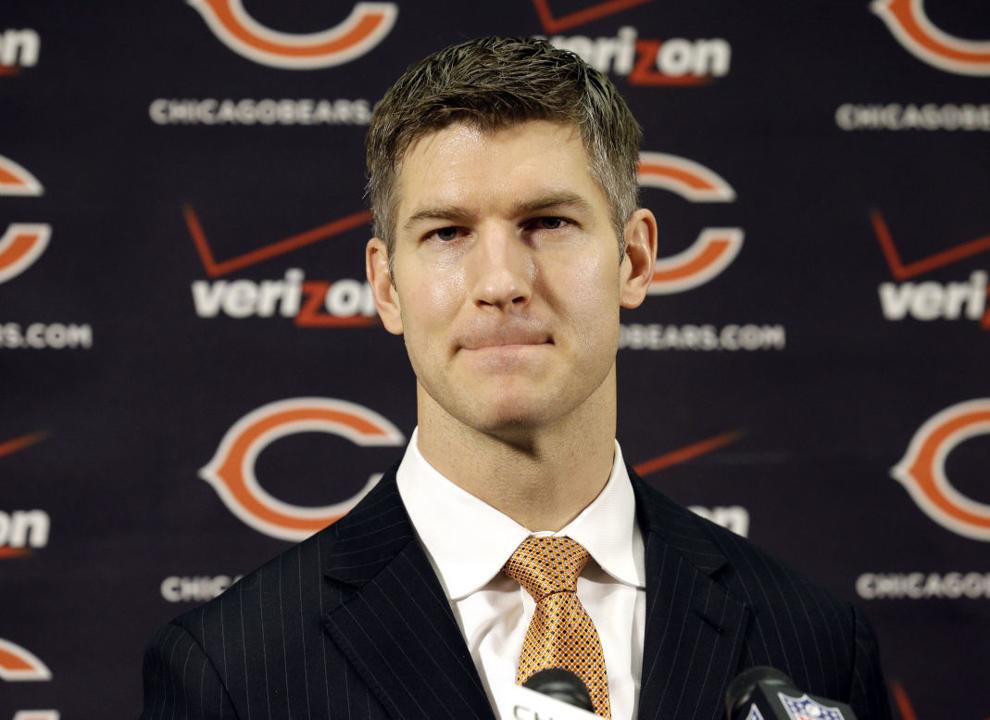 Contact Patrick Engel at (217) 238-6856. Follow him on Twitter @PatrickEngel_