CHARLESTON — It took less than 24 hours after Eastern Illinois season-finale against Southeast Missouri State for head coach Kim Dameron to find out if his contract is being renewed.
It's not. After five seasons, Dameron was informed by EIU athletic director Tom Michael that he would not be returning to the sidelines as the Panthers football coach.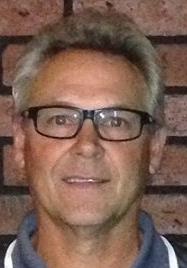 "I was told at noon (Sunday) that my contract would not be renewed. For whatever reason, they decided to make a change," Dameron said. "I gave them an excuse to let me go by only winning three games this year. I am proud of all I did here and of all of the kids."
The 2018 season was the final year of Dameron's five-year contract that he signed when he was hired by former EIU athletic director Barbara Burke, who is currently the deputy athletic director at the University of Iowa. Dameron took over for Dino Babers, who went on to become the coach at Bowling Green and is currently the head coach at Syracuse.
According to Dan Verdun of the Prairie State Pigskin, this is the first time an EIU football coach's contract hasn't been renewed since 1977.
"I would like to thank coach Dameron, his family and staff for their work at Eastern Illinois over the past five years," Michael said. "These are never easy decisions to make, but I felt that it was in the best interest in our program and players to go in a new direction with Eastern Illinois football next year."
After Saturday's 38-32 loss to SEMO, the Panthers finished with a 3-8 record, the program's worst season since the 2011 season when the team went 2-9. EIU's 3-5 mark in the Ohio Valley this season is the worst league mark for the Panthers since 2011 when they went 1-7 in conference play.
Dameron went 27-30 overall in his five seasons at EIU. He had winning seasons in three of the five seasons, and the Panthers earned a trip to the 2015 FCS playoffs. Northern Iowa beat EIU in the first round of the playoffs.
In Dameron's first season in 2014, he had the task of replacing Babers and quarterback Jimmy Garoppolo, who won the Walter Payton Award the previous season and was drafted by the New England Patriots. EIU went 5-7 overall but did have a 5-3 mark in the OVC in 2014. In 2015, EIU went 7-5 overall and finished second in the OVC with a 7-1 record, the only loss coming to Jacksonville State, who was ranked No. 1 at the time. In 2016 and 2017, EIU went 6-5 overall both seasons. The Panthers were 4-4 in the OVC in 2016 and 5-3 in the league last season.
Dameron went 24-18 in OVC play but EIU only finished in the top three in the conference in two of his five seasons.
Register for more free articles.
Stay logged in to skip the surveys.
"The thing that baffles me is that my winning percentage in the OVC the last five years is about 60 percent, which is identical to Jason Simpson at UT Martin," Dameron said. "Now my winning percentage out of conference wasn't good. But we all know when you play two Missouri Valley schools, especially Illinois State every year, that's tough. In the past, Eastern Illinois used to play them in the first round of the playoffs and very rarely got out of the first round."
EIU went 0-2 against the two Missouri Valley Football Conference schools this season - Illinois State and Indiana State. EIU has a storied rivalry with Illinois State, but the games have been lopsided the past two seasons. Illinois State won 48-10 in the season week of the season in the Mid-American Classic and won 44-13 last season. The Panthers have only beaten Illinois State once in Dameron's five seasons, in 2016.
Last year EIU beat Indiana State 22-20 but lost to the Sycamores, who won seven games this season, 55-41 this year. EIU lost both games to Western Illinois in 2015 and 2016. In 2014, EIU faces Southern Illinois, which was ranked No. 25 at the time, and lost. The Panthers did win one FBS game, against Miami of Ohio in 2016, during Dameron's tenure.
Dameron said one issue he had to deal with off the field was with the program's budget. During the Illinois budget crisis, the entire EIU athletic department had to slash its budget.
"I don't want to feel like I am making excuses because I am not. This isn't an easy place. When I first got here, Barbara Burke and president William Perry were here and it was all about new stadiums," Dameron said. "Then the first year I was here, it was about budget cuts and furlough days and not hiring coaches. I am not using it as an excuse, but it wasn't easy to win here."
Western Illinois had to deal budget cuts, also, and former coach Bob Nielson left to become the head coach and the University of South Dakota. Southern Illinois is currently going through a budget crunch.
Dameron was a long-time defensive assistant coach at the NCAA Division I level. He started as a graduate assistant at Arkansas in 1983, and his first assistant coaching position was with Missouri State in 1986. His only season since then not coaching in D-I was in 1999 when he was an assistant for the Toronto Argonauts in the Canadian Football League for a season. He was an assistant coach under Bob Spoo at EIU back in 2000. He was the defensive coordinator at Louisiana Tech when he was hired as the head coach at EIU, which was his first head coaching job.
Dameron did make an adjustment to his staff after the 2017 season when offensive coordinator Greg Stevens wasn't retained. EIU averaged only 17.6 points per game and 293.5 yards per game. Dameron brought in Scott Parr from Navarro Junior College, and he installed the Air Raid offense this season. The Panthers averaged 32.5 points per game and 445.7 yards of total offense.
However, EIU's defense slipped this season. The Panthers allowed 40.5 points per game and 492 yards of total offense a game.
"We set to change the offense and we did that and it was successful by about anyone's standards. We had a quarterback (Johnathan Brantley) set the OVC record for most consecutive passes without an interception," Dameron said. "Defensively we had our struggles. Everyone in the league was better offensively and the numbers defensively were up because we had to play against these spread offensives and everybody got a new quarterback."
A national search for Dameron's replacement will begin immediately.