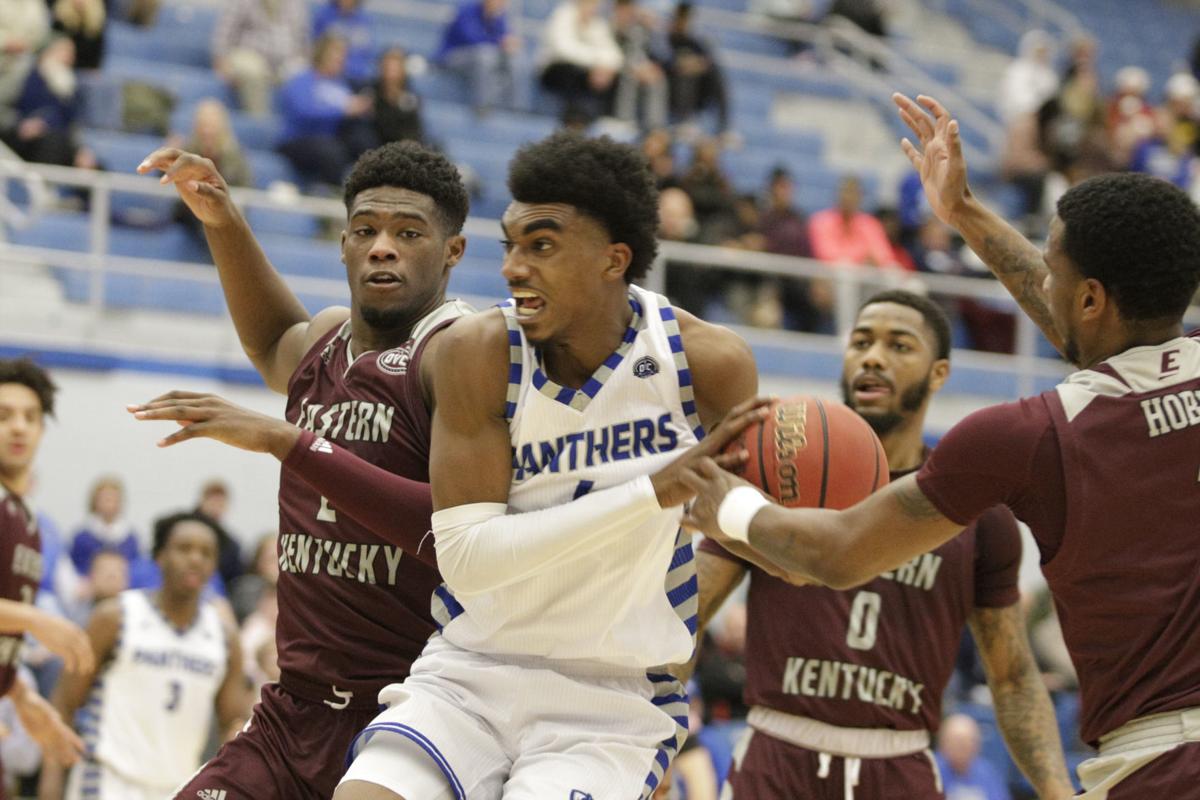 CHARLESTON — Eastern Illinois basketball is dealing with some temporary and permanent attrition.
Coach Jay Spoonhour announced after Thursday's 76-74 loss to SIU Edwardsville that guard Marvin Johnson has been suspended three games for a "violation of team rules." He sat out Thursday, will miss Saturday's game at UT Martin and Feb. 20 game vs. Murray State.
Spoonhour said guard Dondre Duffus has left the program and will not return. Duffus was not on the EIU bench Thursday night. He has not played since a Jan. 31 loss at Murray State. He was listed on the roster entering Thursday.
You have free articles remaining.
Forward Braxton Shaw did not play Thursday and is "sorting out some academic stuff," Spoonhour said. He does not have a timetable for return.
"You have to do the stuff you're supposed to do," Spoonhour said.
Johnson's absence leaves the largest void. He has started nine games and is averaging a team-best 3.0 assists and 1.5 steals to go with 9.5 points per game. He is shooting 38 percent from the field. Though he had come off the bench in EIU's last eight games, he remained the Panthers' highest-usage player when he was on the floor, per KenPom.com. He averages 23.6 minutes per game.
Duffus played 17 games, with one start, and averaged 2.1 points in 11.4 minutes. He came to EIU last summer as a grad transfer from Bethune-Cookman and previously played at fellow OVC member SEMO. Shaw has played in 12 games, averaging 4.9 minutes and 1.9 points. He played 10 minutes in a Dec. 16 win at Western Illinois, but has played nine total minutes in six games since.
Johnson and Duffus were suspended for first two games of EIU's November tournament in San Antonio for undisclosed reasons.
Contact Patrick Engel at 217-238-6856. Follow him on Twitter @PatrickEngel_
Be the first to know
Get local news delivered to your inbox!