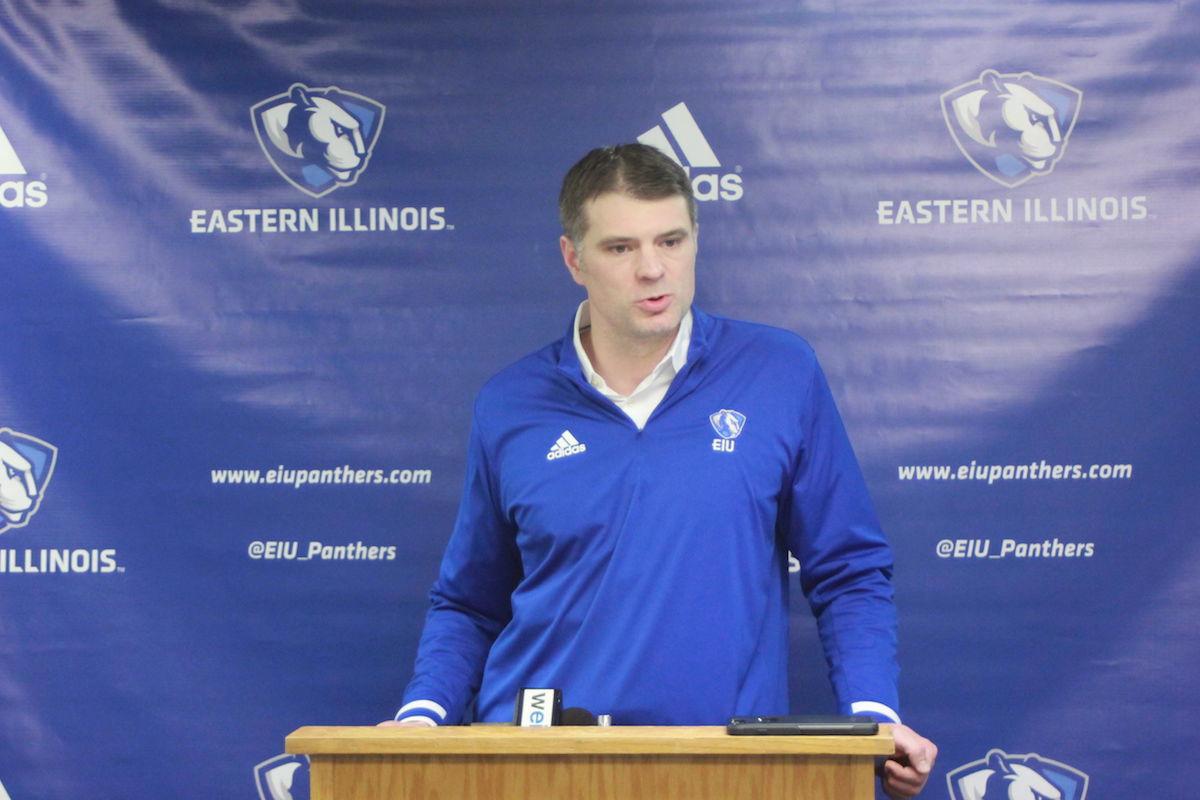 CHARLESTON — Everyone who sits in the Memorial Stadium stands and takes the field on Saturday understands the main reason why Eastern Illinois is there.
Indiana isn't hosting the Panthers in hopes of some epic clash. Really, the opposite is desired.
Big Ten members want to ensure they get at least six home games each year. Home games make money — ticket sales, television contracts, advertising and so on. The easiest way to secure one? Pay some Group of 5 or FCS opponent to come to your stadium, presumably take a vicious right hook to the home crowd's delight and come away with money that makes a difference in their athletic department.
Glance around the rest of the OVC's Week 2 slate, and it'll reveal six of the other eight league members are engaging in the same behavior.
That's how this stage was set. EIU is getting a fat paycheck — $375,000, to be exact — to provide a home game, and ideally for Indiana, one more step to bowl eligibility.
It doesn't always work like that, though. Tales of Appalachian State or the sucker who schedules North Dakota State in any given season live on years later for a reason. EIU, though, is choosing to travel between those two extreme roads. The mindset isn't moping around believing that Indiana will mop the floor with them, nor is it a constant state of expecting nothing less than an upset. There are mental pitfalls on either side, and EIU's trying to avoid those.
"We had our leadership council meeting Monday, and they talked about not wanting to talk about who's on the other sideline," EIU head coach Adam Cushing said. "It's focusing on us, focusing on improvement. It was neat to hear those guys embrace it."
EIU certainly has plenty of internal areas to address and things to learn about itself after the season-opening 24-10 loss at Chattanooga. What does it have in its three true freshmen starters on the offensive line? Who will emerge along the defensive line next to Terrell Greer? Who's going to take the lead in the running back room? How can EIU get James Sheehan the ball more often? What will this game dictate regarding quarterback deployment, and will Johnathan Brantley or Harry Woodbery fare better?
Anyone who plays well and displays confidence in this setting figures to earn an extended look when EIU returns to FCS competition. There really isn't anything to lose. A loss doesn't hurt EIU in the OVC standings or in the eyes of the FCS Playoff committee. However improbable that sounds one year removed from a 3-8 season, the Panthers have talked about both of those things this year. An improbable win earns framed pictures in the O'Brien Field offices.
"We talked about it right after the (opening) game what a great opportunity it is," Cushing said.
Cushing is well-positioned to have EIU's players actually believe him when he frames this game as an opportunity. There are some wounds from his time at Northwestern on the other side of the buy game equation that never quite stop stinging.
In 2016, Northwestern lost a 9-7 turtle race to Illinois State. His Wildcats weren't even a Big Ten pauper; they reached a bowl game and went 7-6 that year. Ten years earlier, Northwestern was bruised and beaten by FCS New Hampshire, 34-17.
Just last year, in the season it won the Big Ten West, Northwestern was caught by surprise when Akron stormed back from an 18-point halftime deficit for a 39-34 win. The Zips, while not an FCS team, are a low-level FBS opponent with little history and were a buy game for Northwestern.
These are tricky spots for FCS teams, whether they're ranked in the top 25 with obvious playoff aspirations or not. An 0-2 record is still viewed as 0-2 and a rough start. But realistically, a loss to a Power Five team isn't really a referendum on an OVC team. A victory or a close loss is — in a good way. Thing is, those wins or near-wins happen every year, just often enough to create some skepticism over a thrashing.
EIU doesn't need to leave Indiana with a check and a win for this to be a productive week. If the Panthers suffer no major injuries, play with confidence and continue to sort out some of the questions that persist, it'll be a fruitful effort, to an extent, no matter what the scoreboard says.
That might not be why EIU scheduled this game or why Indiana paid them to be there. Not that they seem to care.
---
PHOTOS: Eastern Illinois football
Terrell Greer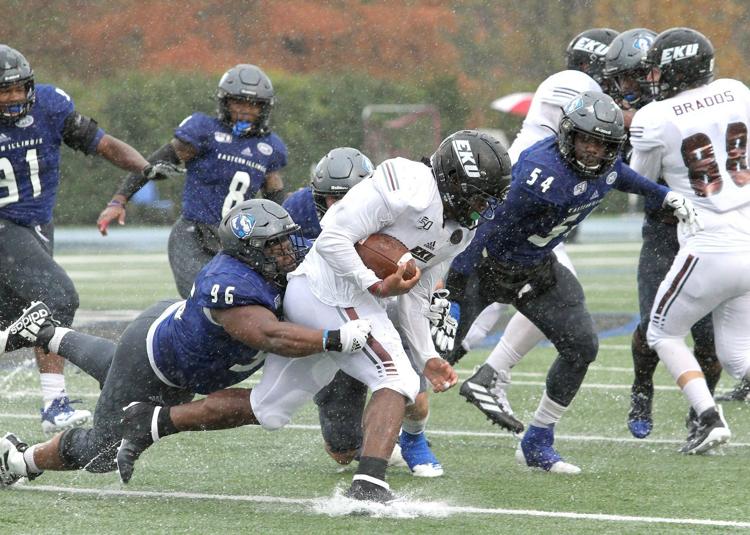 Eastern Illinois vs. Eastern Kentucky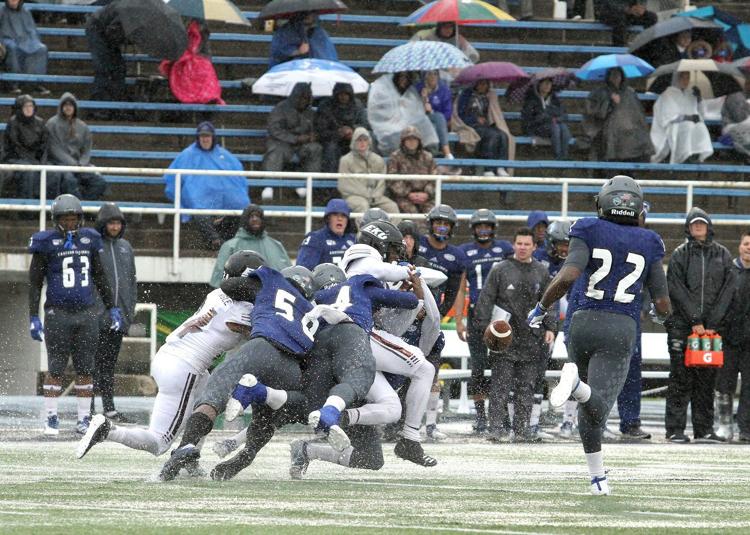 Isaiah Hill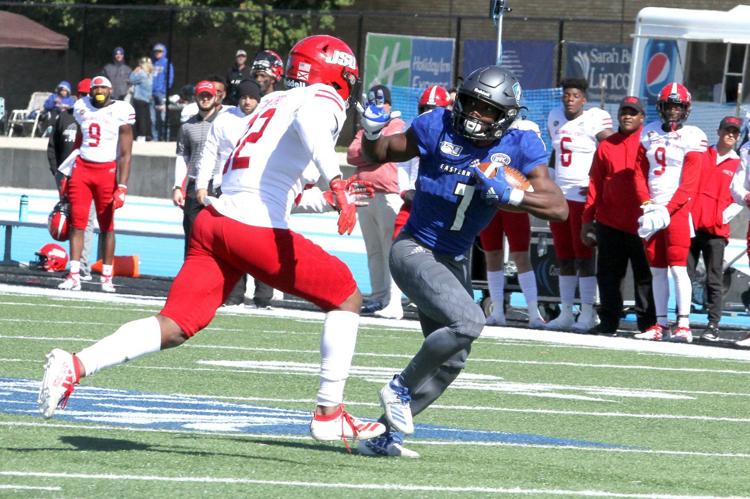 James Sheehan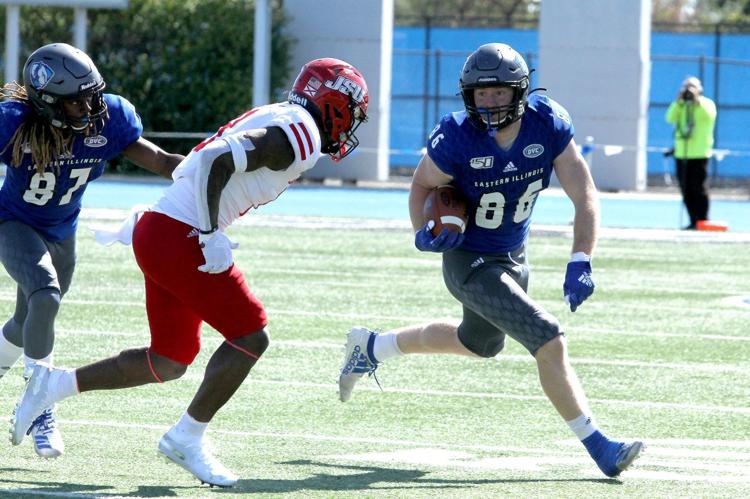 Dytarious Johnson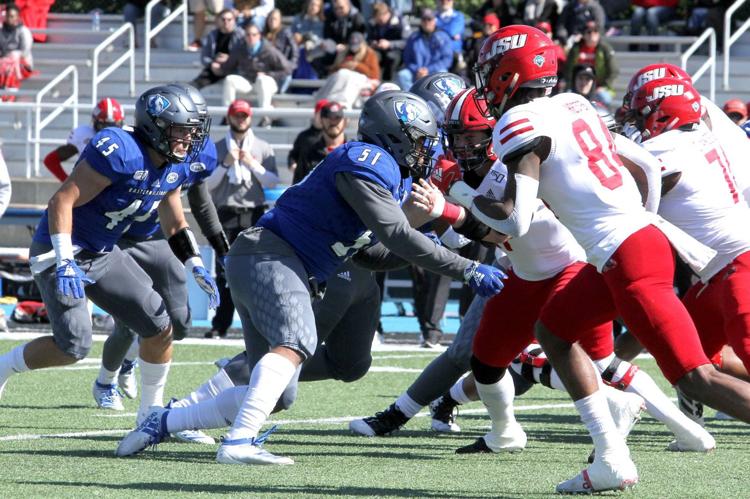 Eastern Illinois football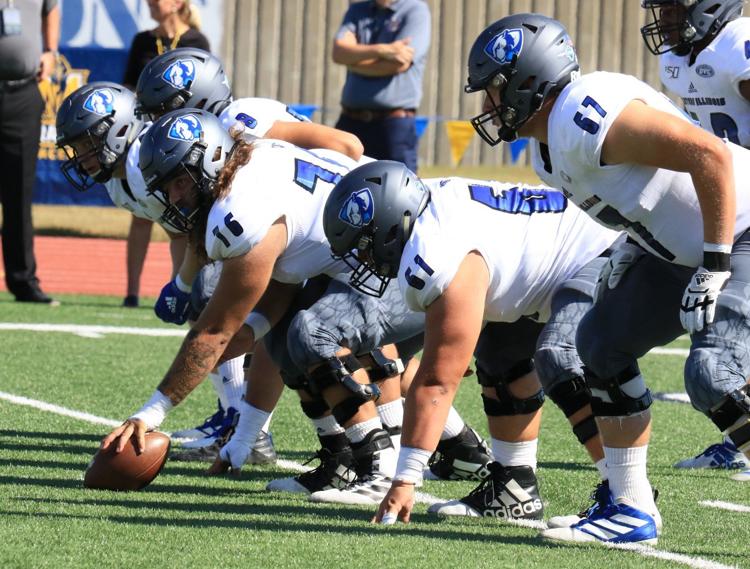 Isaiah Hill EIU football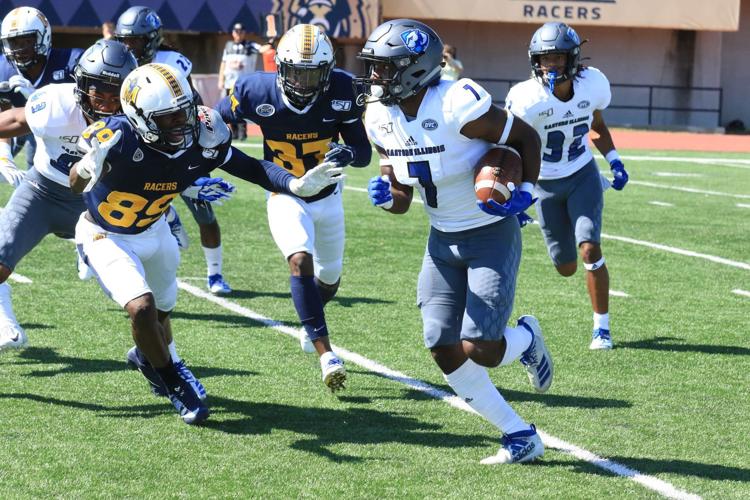 Chris Walker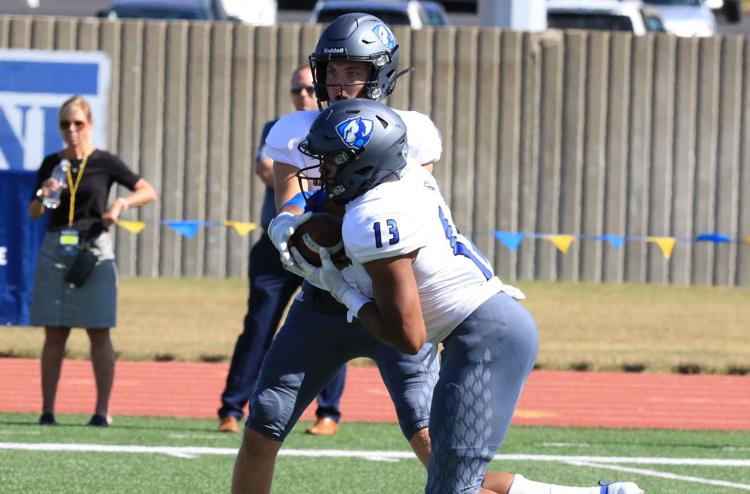 EIU football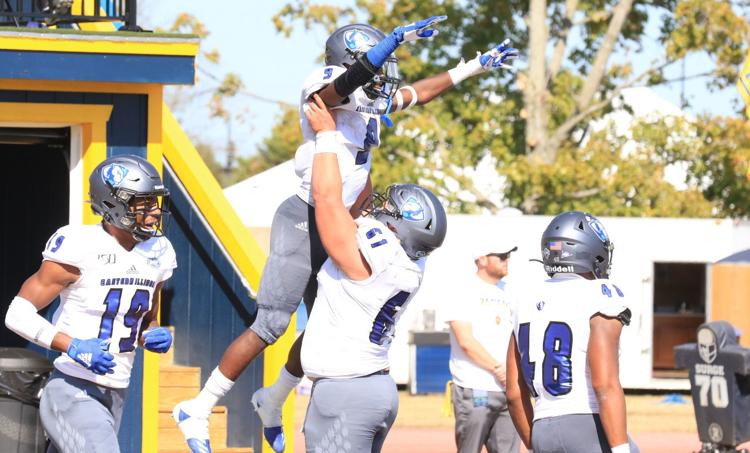 Jaelin Benefield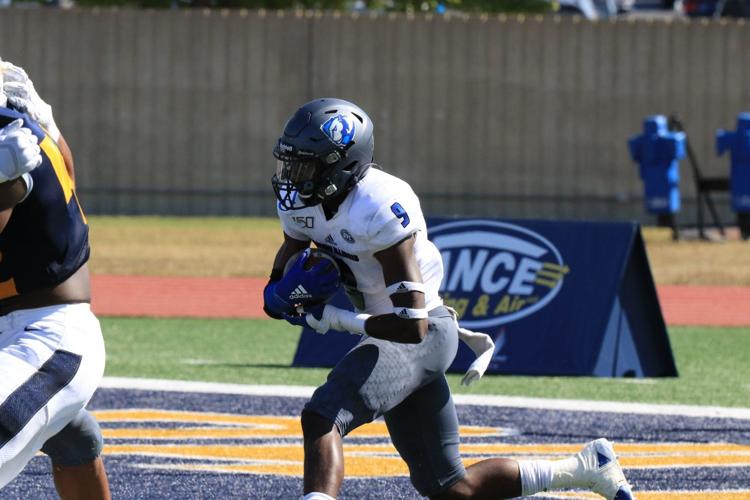 Harry Woodbery vs. Murray State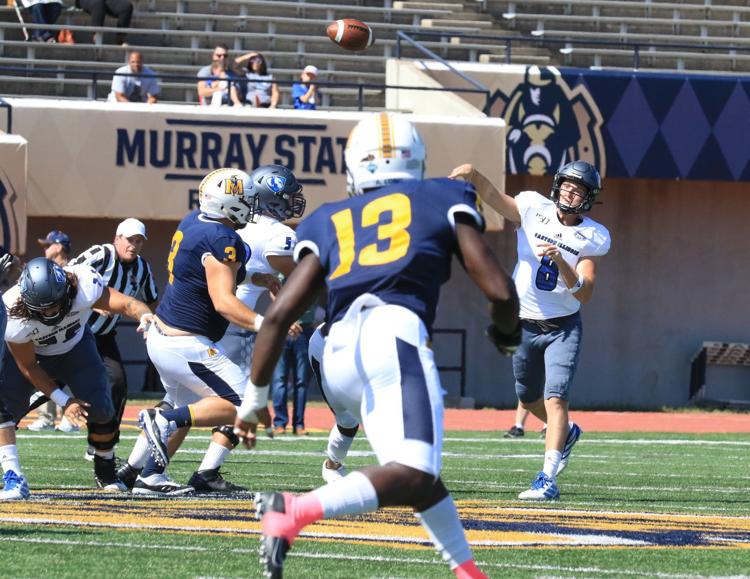 Harry Woodbery vs. Tennessee Tech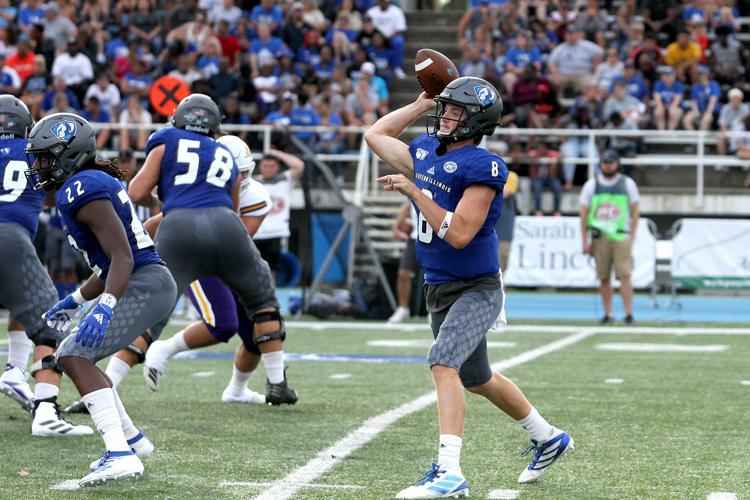 Jaelin Benefield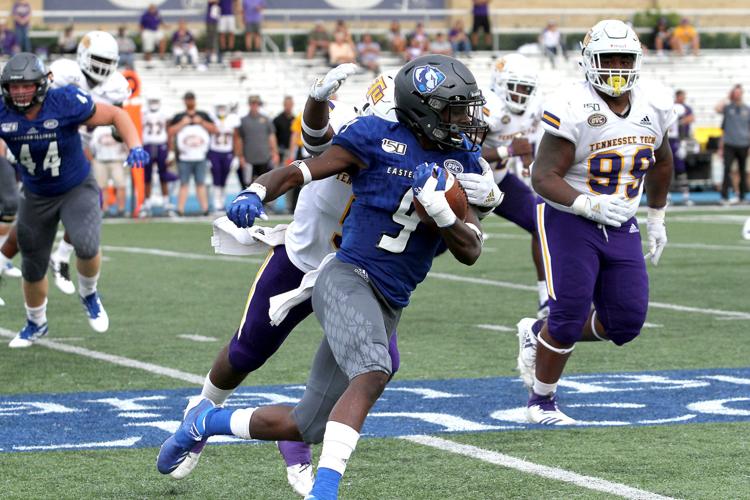 Harry Woodbery vs. Indiana State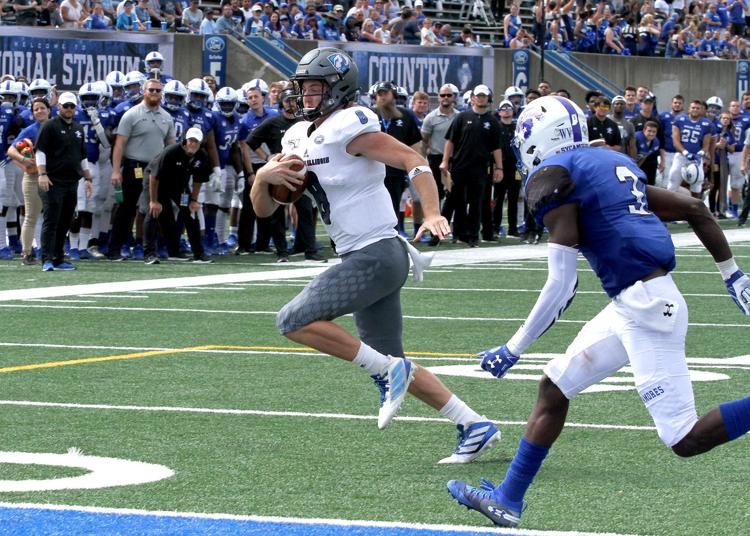 Eastern Illinois vs. Murray State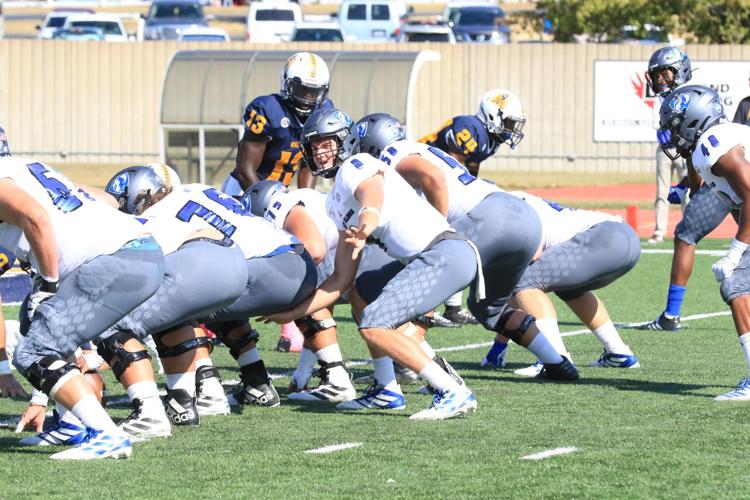 Joe Caputo, Anthony Shockey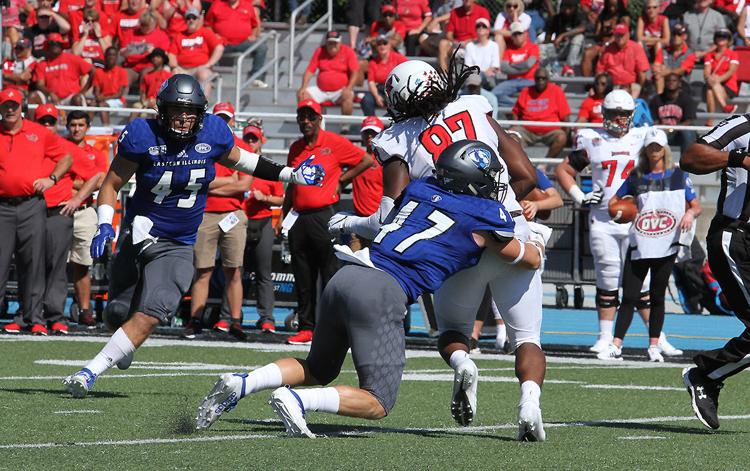 Eastern Illinois Indiana Football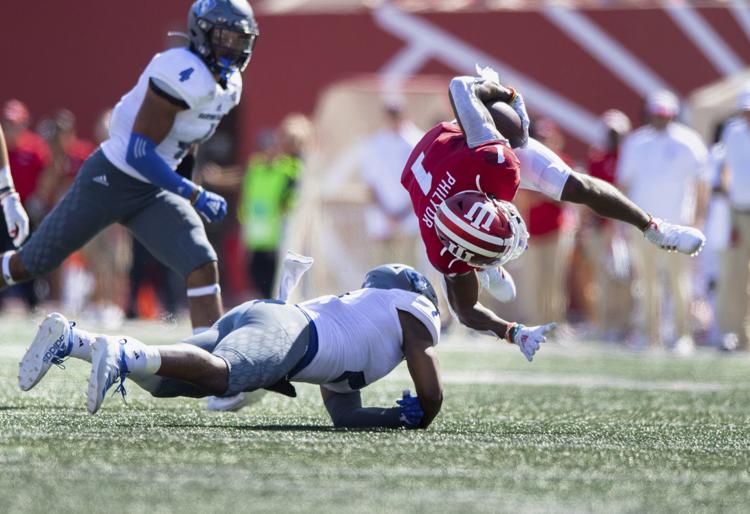 Eastern Illinois Indiana Football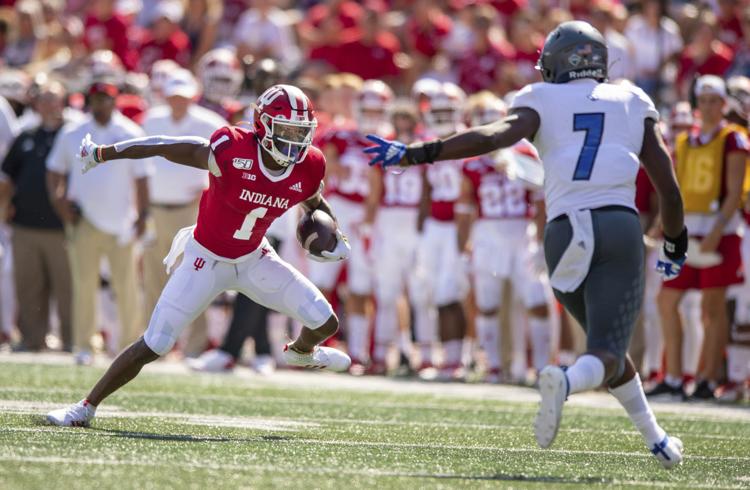 Eastern Illinois vs. Chattanooga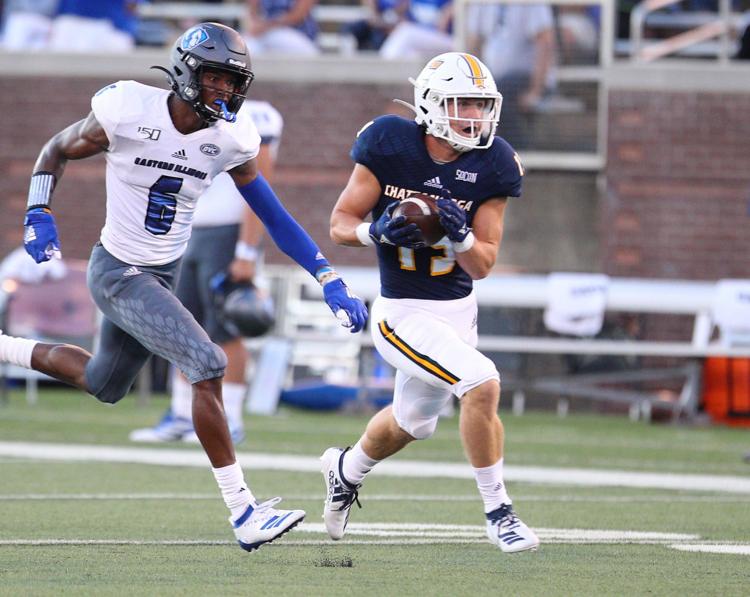 EIU vs. Chattanooga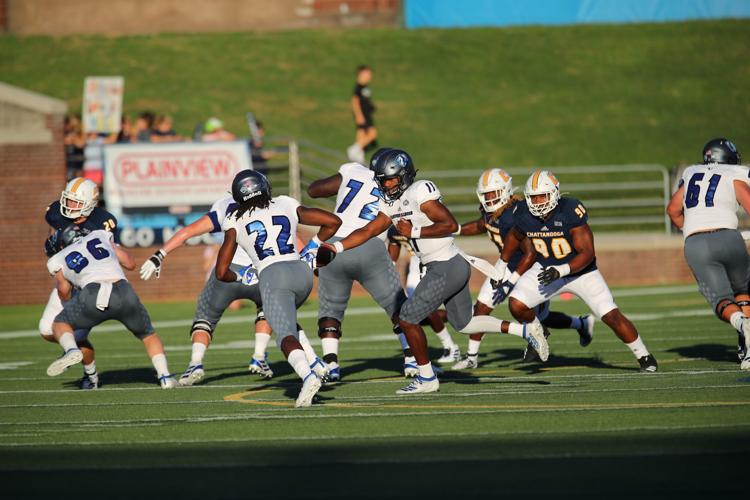 J.J. Ross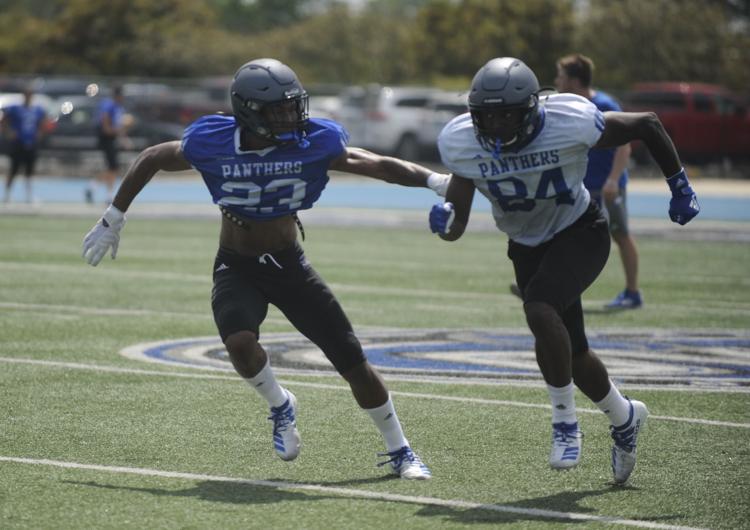 Chris Bowers
John Kuceyeski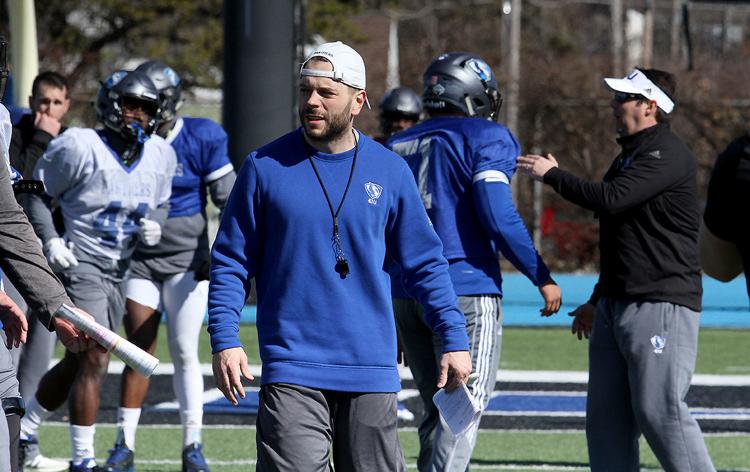 John Kuceyeski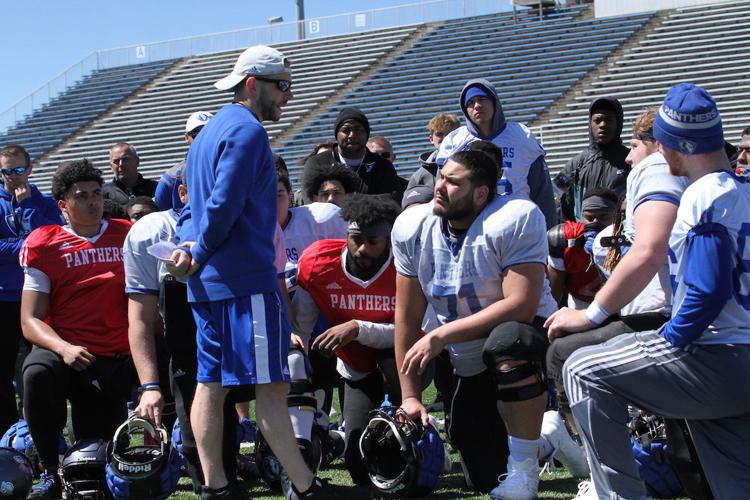 Dan Hernandez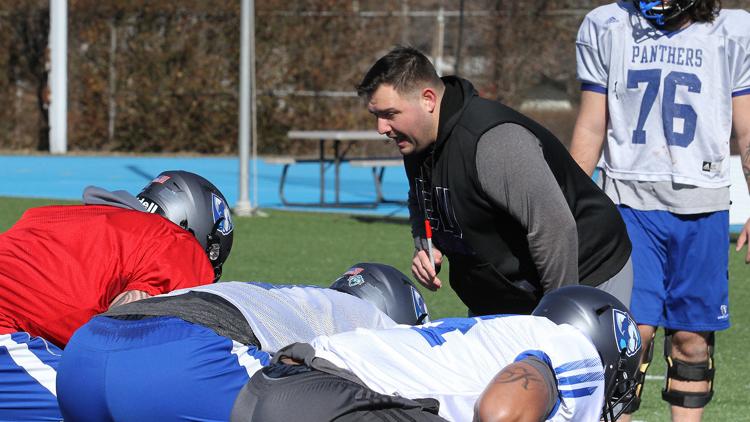 Adam Cushing introduction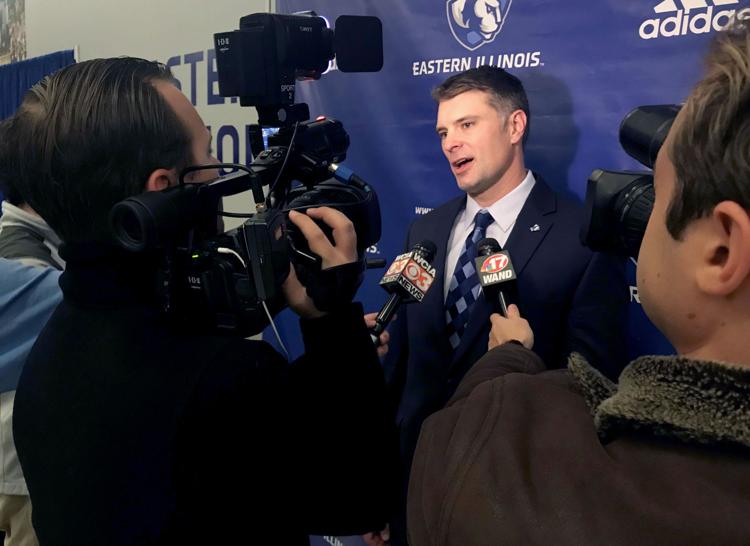 Adam Cushing introduction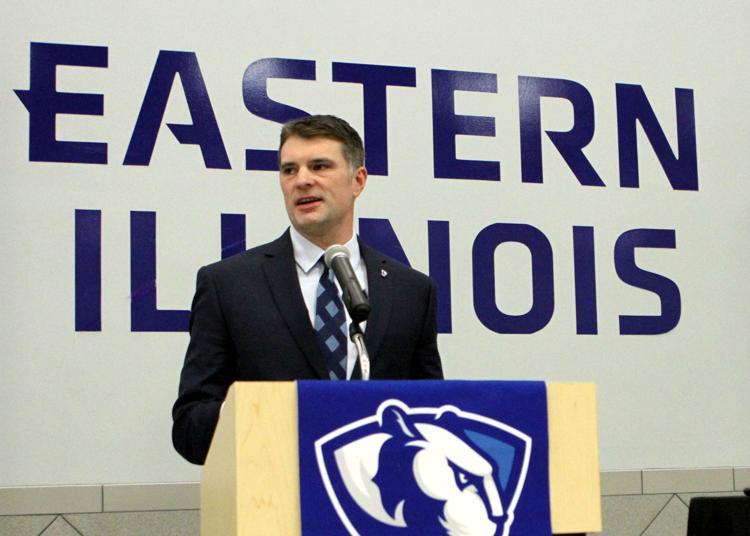 Adam Cushing introduction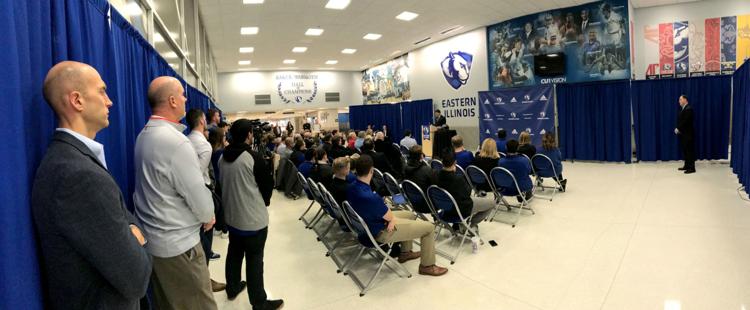 Contact Patrick Engel at (217) 238-6856. Follow him on Twitter @PatrickEngel_