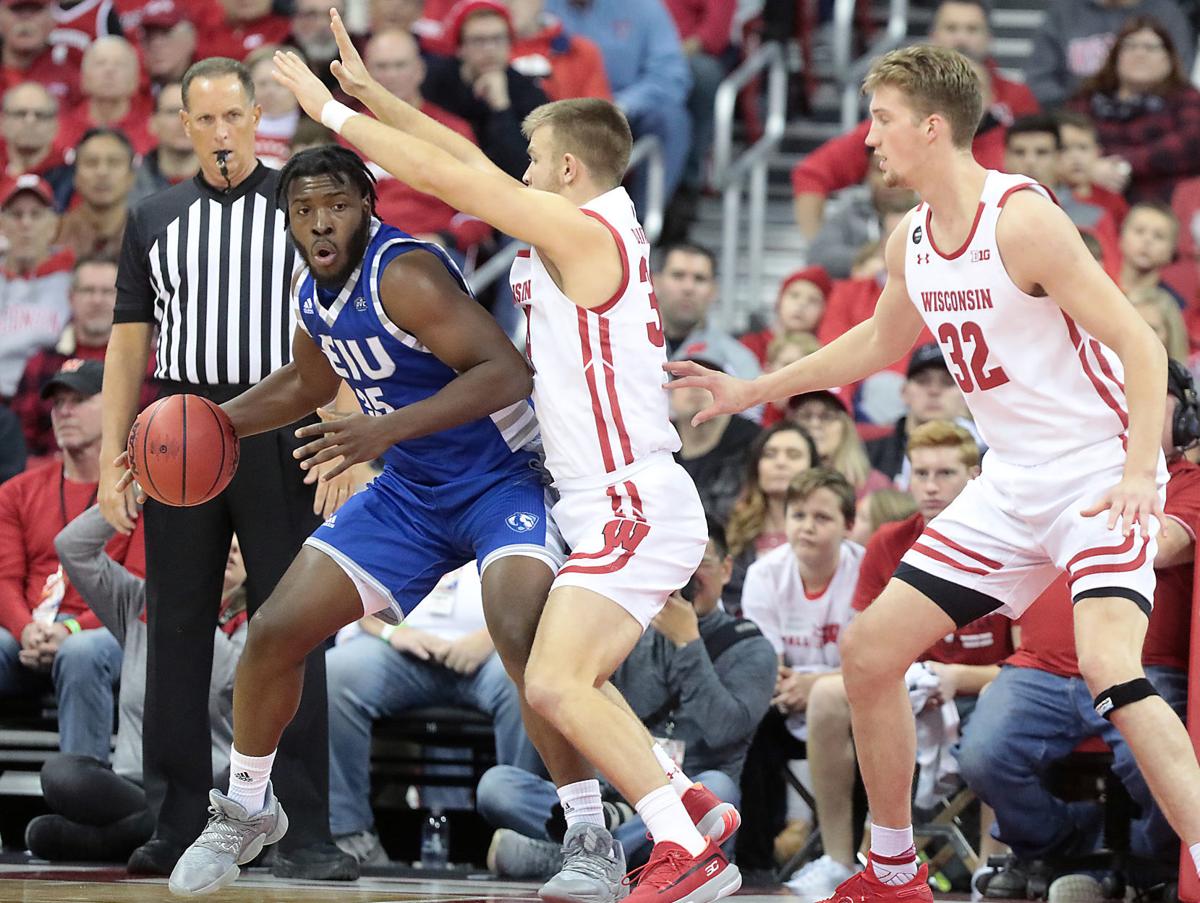 CHARLESTON — George Dixon knows the knock on him from hearing it all these years, the trope that has come attached with every gaudy rebounding game he posts, each outburst of scoring or all the less-obvious steals or assists he collects.
That was the thought, at least, behind some of the skepticism that left the 6-foot-5 forward without any true Division I options out of high school and only pursued by a few despite leading junior college in offensive rebounding at Vincennes (Ind.) University, the defending NJCAA national champion. Too short to be an impact post player, not skilled enough or quick enough to be much of a perimeter scorer.
Eastern Illinois heard it. Coach Jay Spoonhour didn't care.
"I knew what I could do on the court, and they believed in that," Dixon said. "So I chose to come here."
Eight months after committing to EIU, Dixon is doing exactly what everyone knew he could: rebound. At an 8.4 per-game clip no less, best on EIU's roster. The skill has translated, proving height is no more important an ingredient in rebounding that energy, strength and effort – all of which Dixon supplies, perhaps in excess.
"It was a no-doubter that he could help us," Spoonhour said.
Yes, he can rebound. Yes, he can defend. This is what he was brought to EIU to do. Joining those, though, are some other areas that even Spoonhour didn't expect to see at the start of the season. From EIU's opener onward, Dixon has provided a steady post scoring presence, displayed an advanced feel as a passer and an ability to guard smaller players. His transition has been smooth with few speed bumps, all while taking six classes this fall.
The scoring stands out. Dixon is averaging a team-best 13.4 points through seven games. He's shooting 61.8 percent from the floor, with most of his touches coming on post touches or jump-hooks. He's making 80 percent of his shots around the rim, according to hoop-math.com. And he's speeding toward 100 percent of the way done smashing apart those concerns that he's too short to play at the Division I level. In EIU's games against Texas Tech and Wisconsin, Dixon combined for 24 points, 18 rebounds and six assists. It sure seems EIU has a weapon in Dixon to deploy in more ways than crashing the class.
"Always been a part of my game," Dixon said, a faint grin pushing through. "This year, I can show it more."
Dixon started both years at Vincennes, which went 68-5 during his tenure. He averaged 7.8 rebounds in 73 career games, providing the same workmanlike production from the start. He shot 56 percent from the floor, but averaged 5.9 field goal attempts per game for his career. He was a second option to Vincennes' leading scorer, a bruising forward named Lony Francis who eventually signed with Arkansas State.
EIU, though, provided no such opportunity to live in a shadow. Spoonhour sought another interior scorer as a spring addition to pair with fall signee Jordan Skipper-Brown after the Panthers spent most of last season with a barely-there post presence in a jumper-heavy offense.
You have free articles remaining.
"I knew he was a capable guy, but he's better with the ball than I thought he was," Spoonhour said. "I think that came about late. He started doing well at the end of last year or even during the summer. I remember Todd (Franklin), the (Vincennes) head coach, saying that he's really getting to score on the block."
The guard-like skills as a defender and passer, then, can be explained by Dixon's occasional time as a high school perimeter player. He committed himself to being a forward as a college prospect, but maintained his nimble feet that allow him to stay in front of guards and vision as a passer.
Take two plays from EIU's win over Chicago State as evidence. Twice Dixon slid over to help on the Cougars' Xavier Johnson, a hiccup-quick lead guard, and poked the ball free for a steal. The game before, a loss against Wisconsin, he pilfered the ball from guard Aleem Ford.
"If I have to lock down a guy, that's what I can do," Dixon said.
In the second half against Chicago State, he trailed Deang Deang in transition. When Deang saw his path cut off, he pass backward to Dixon. The minute Dixon saw Deang's defender step toward the ball, he shoved it back to Deang for an uncontested basket as if he saw the opening unfold the moment Deang flicked it to him. He created another transition chance when he glued himself to the hip of big man Solomon Hunt, batted his pass, picked it up and, after two dribbles, fired a 15-foot bounce pass to Marvin Johnson for a transition layup.
When he's denied space around the basket, Dixon is anything but a black hole. He had four assists against Wisconsin, two of them when he passed out to a shooter after he was double-teamed in the paint.
"The more guys you can get who make plays like point guards, the better you're going to be," Spoonhour said. "It doesn't matter how big you are if you're thinking about passing to open guys and trying to get other guys open."
Dixon provides all of these extra contributions while still staying true to his identity. He's self-aware, seeking to improve where he struggles but never forgetting what he does best. Instead of reinventing himself as an undersized big man who can shoot or handle the ball, he remained committed to being a high-energy, burly spark plug.
"George is a guy who goes out, knows what he's good at and he's going to do it," Spoonhour said. "He knows he will get to the other stuff. But there's nothing wrong with keeping doing what you're great at."
And as he's revealed, there's a bit more included in his strengths than initially thought or perceived.
---
PHOTOS: Eastern Illinois vs. Wisconsin
UWvEIU01.jpg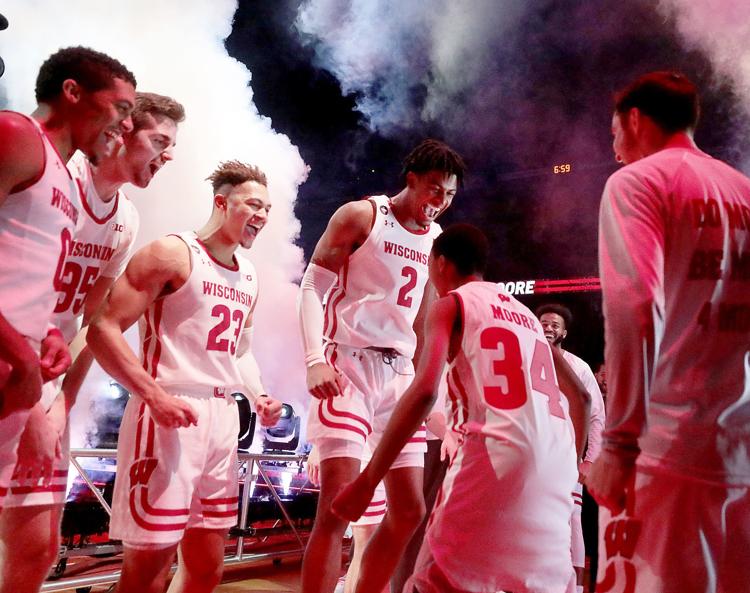 UWvEIU02.jpg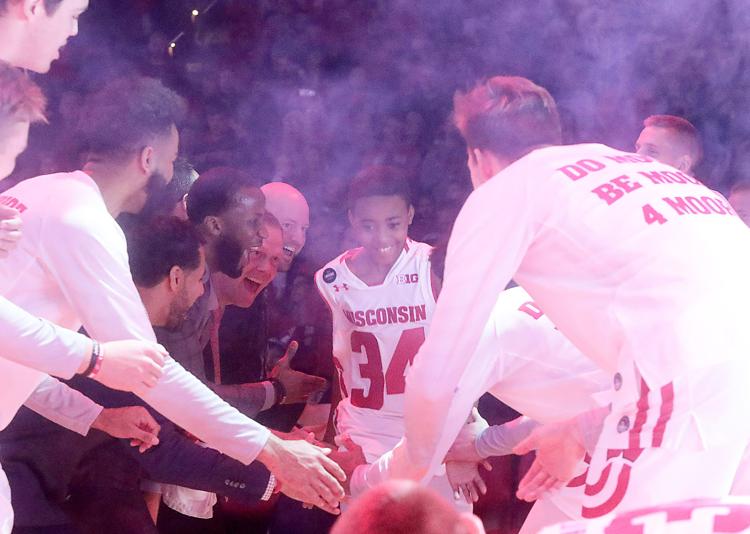 UWvEIU03.jpg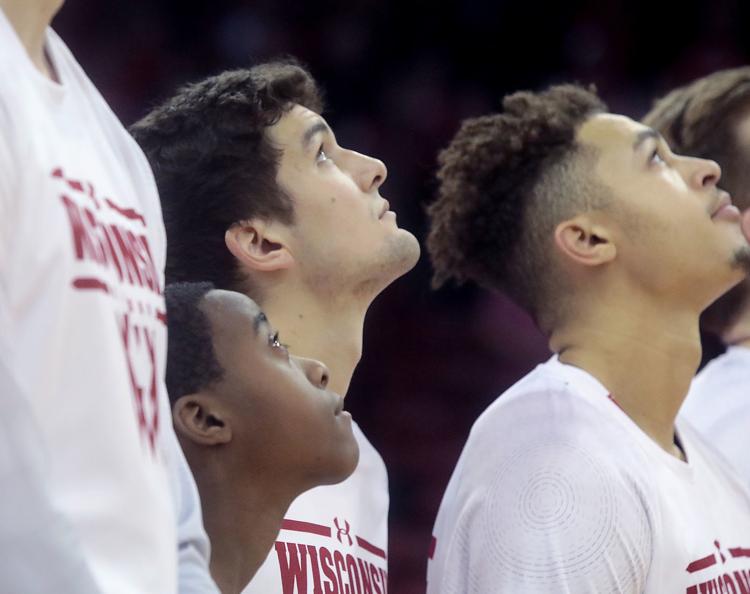 UWvEIU04.jpg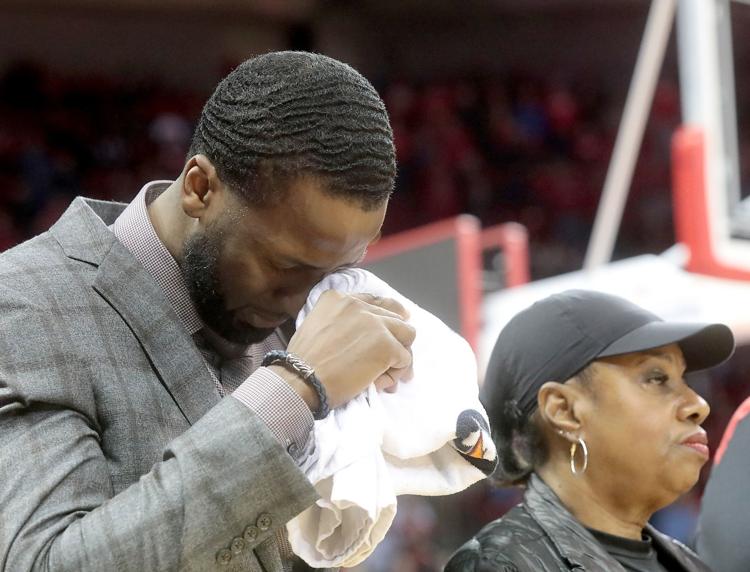 UWvEIU05.jpg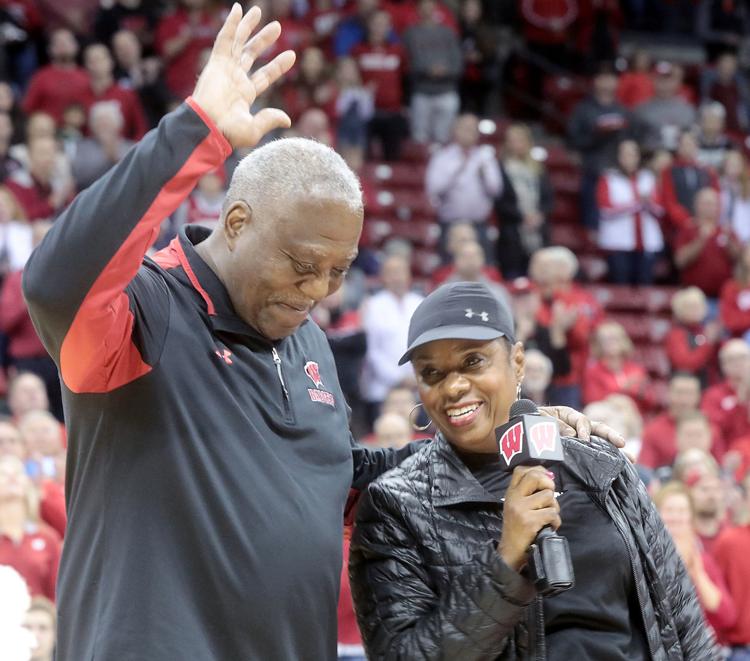 UWvEIU06.jpg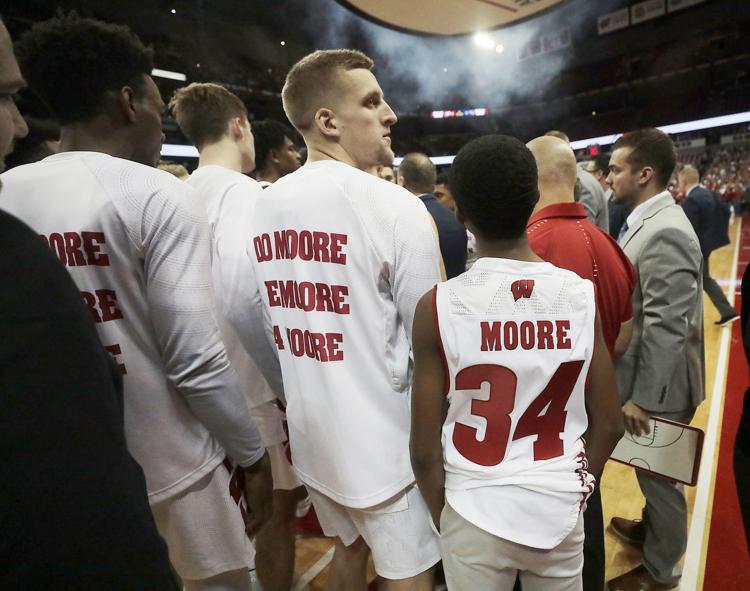 UWvEIU07.jpg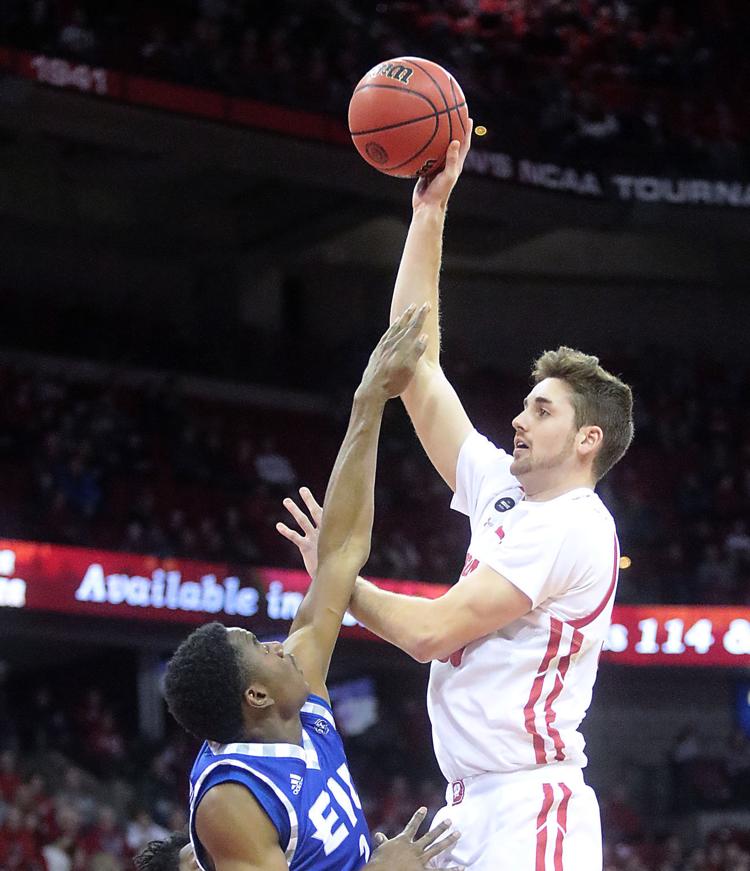 UWvEIU07a.jpg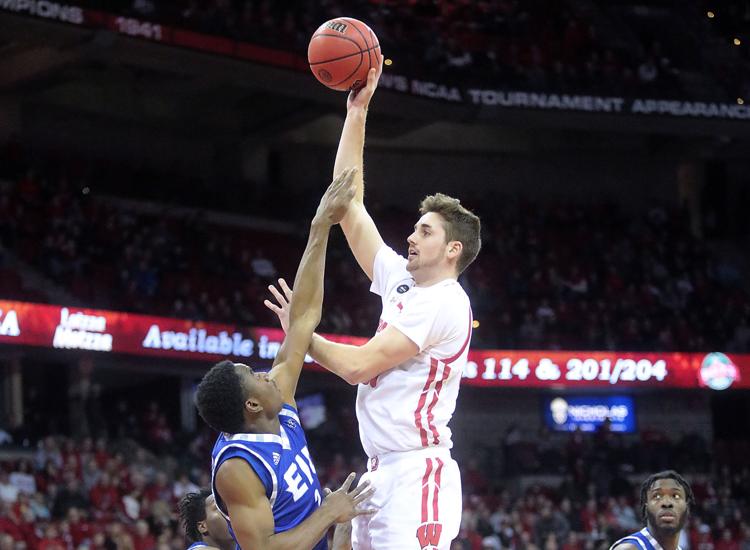 UWvEIU08.jpg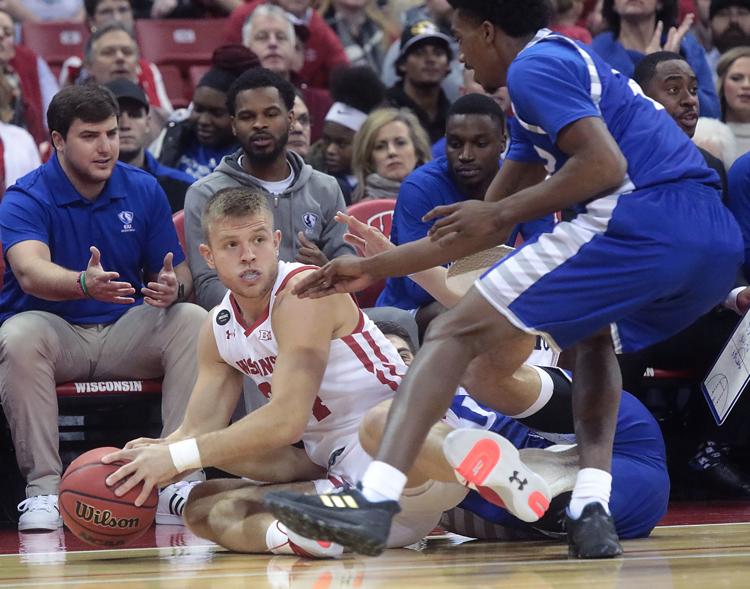 UWvEIU09.jpg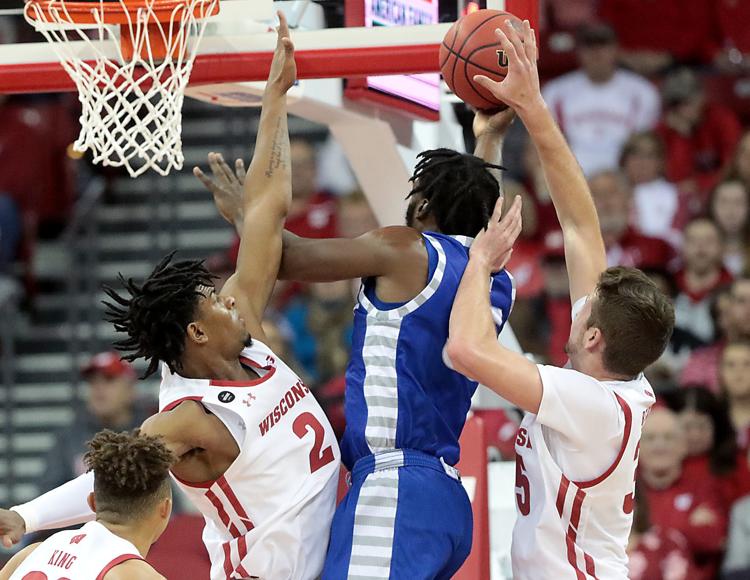 UWvEIU10.jpg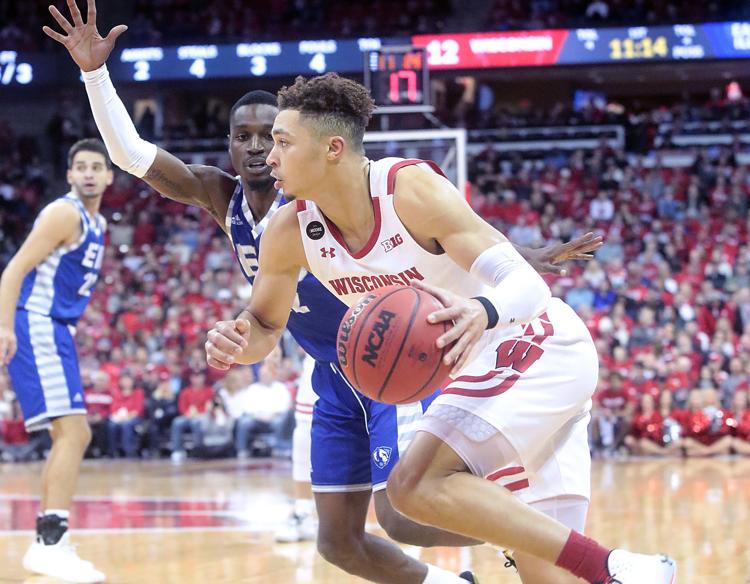 UWvEIU13.jpg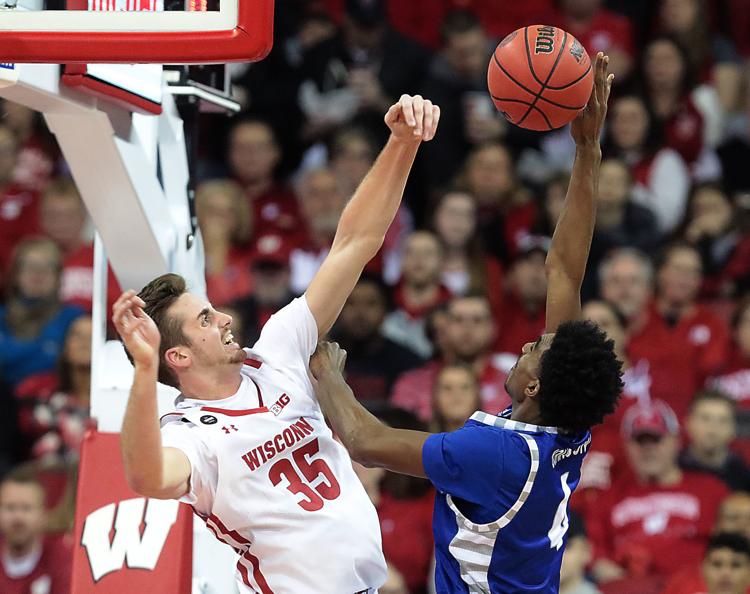 UWvEIU14.jpg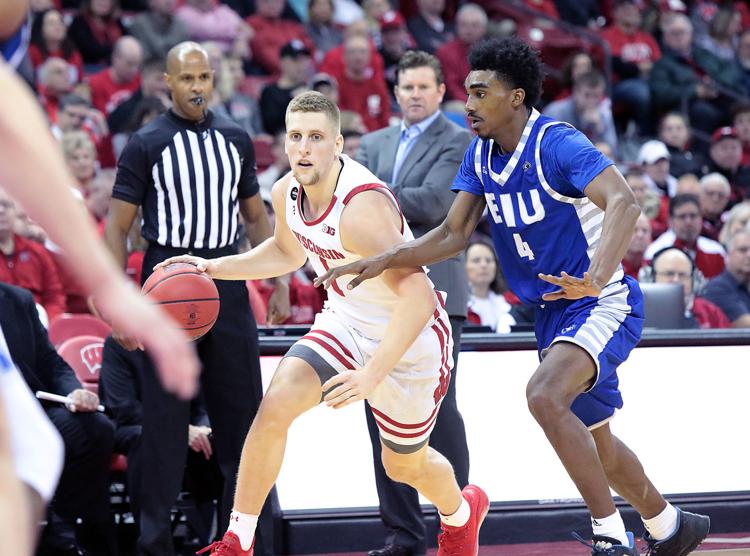 UWvEIU15.jpg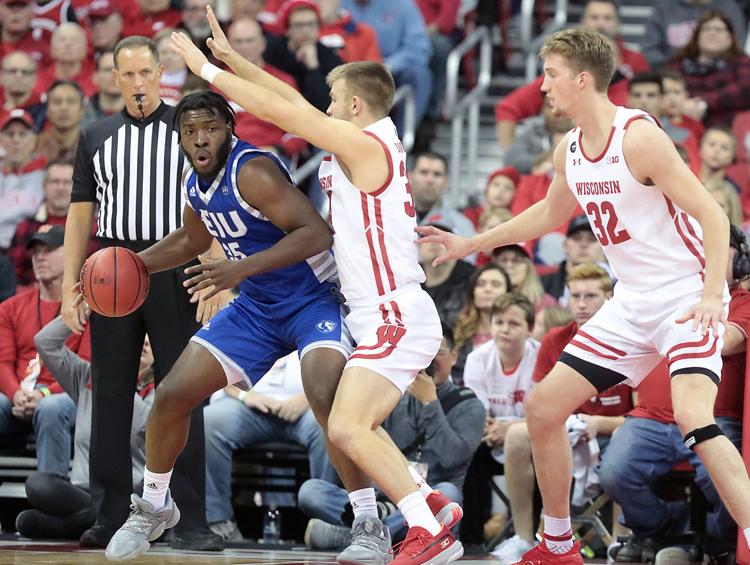 UWvEIU15.jpg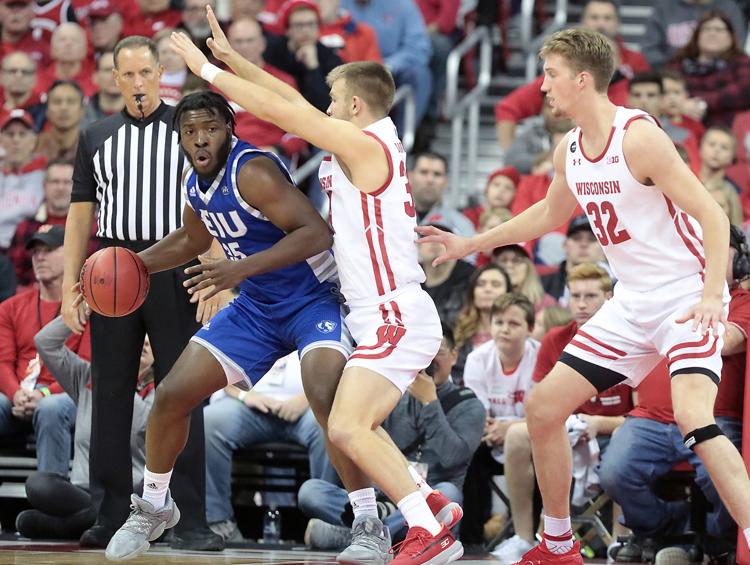 UWvEIU17.jpg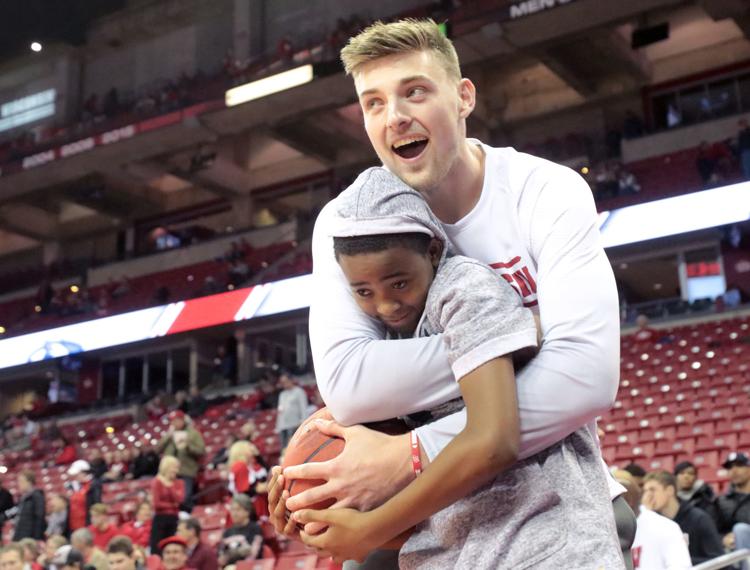 E Illinois Wisconsin Basketball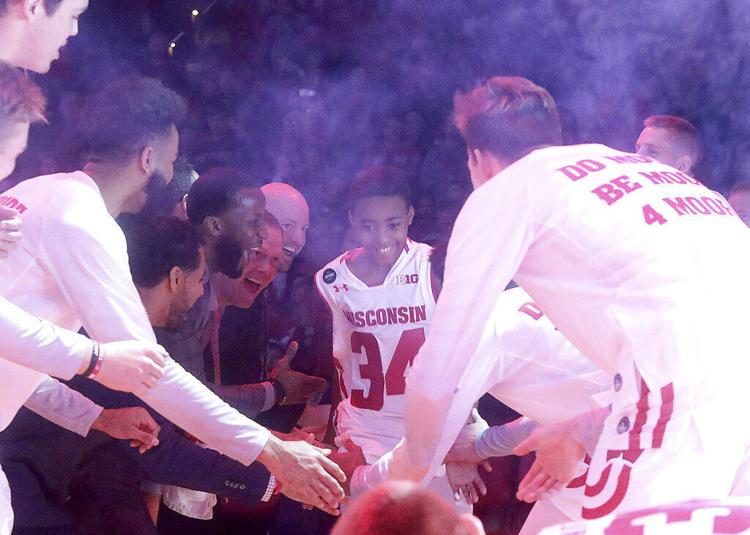 E Illinois Wisconsin Basketball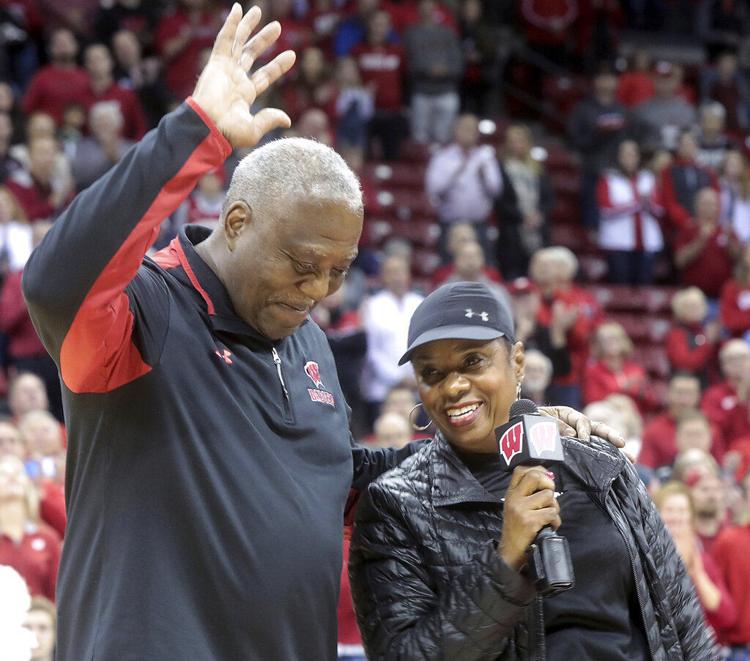 E Illinois Wisconsin Basketball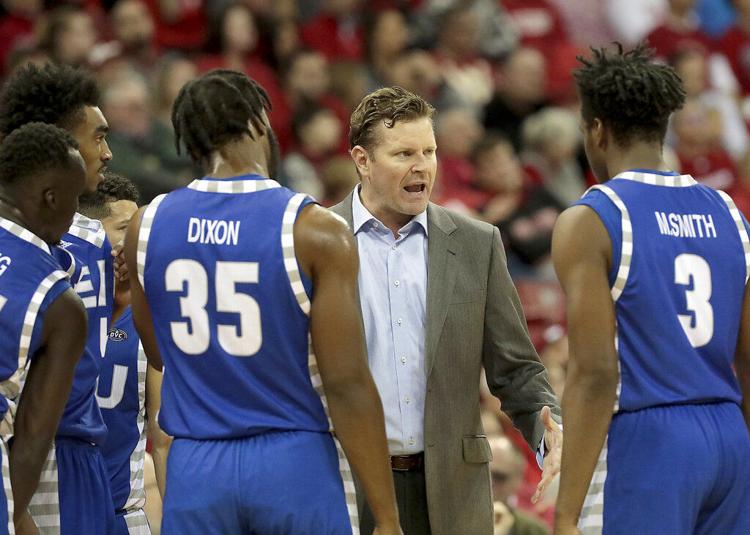 E Illinois Wisconsin Basketball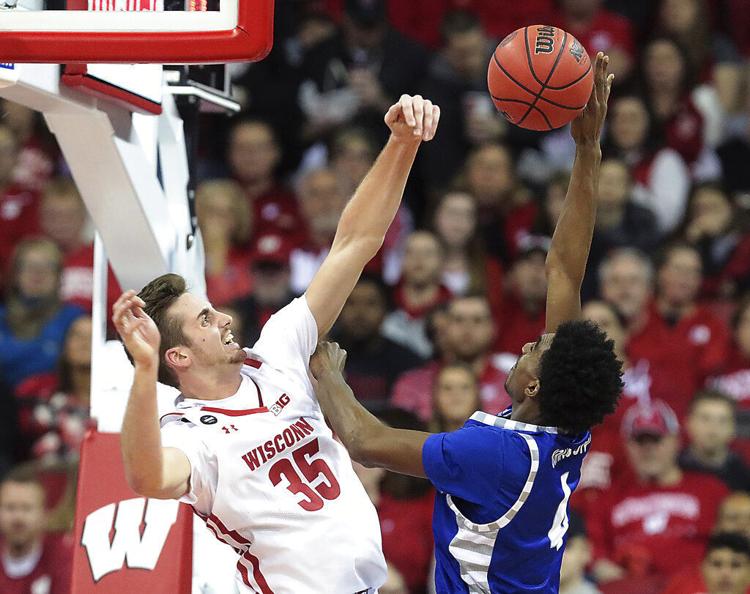 E Illinois Wisconsin Basketball
Contact Patrick Engel at 217-238-6856. Follow him on Twitter @PatrickEngel_