MADISON, Wis. — Eastern Illinois lost to Wisconsin 65-52 Friday night in Madison, sending the Panthers to an 0-2 start after two games against power-conference competition.
Mack Smith made a 3-pointer for the 51st straight game, extending his active NCAA record, to trim EIU's deficit to 46-43 with 8:56 remaining. Wisconsin scored the next 15 points and EIU went on a six-minute drought.
"They beared down on defense and we really looked a little panicky and we took really terrible shots," EIU coach Jay Spoonhour told reporters. "That's where you credit them to some extent, but we chose to shoot balls that we didn't need to."
Here are some observations from the game.
George Dixon's versatility
It sure seems EIU has something in the junior forward. After recording a double-double in his first game, Dixon had 11 points and eight rebounds. He's a stocky and strong presence, but Friday was a good showcase of his versatility on both ends. He made a 3-pointer. He had two steals and four assists. Defensively, he's switchable onto guards. Early in the game, he found himself defending Badgers guard Aleem Ford, stayed in front of him and displayed quick hands in swiping the ball from him for a steal. Free throw shooting remains his glaring weakness.
Nate Reuvers changes everything
Wisconsin's 6-foot-11 athletic rim protector scored 14 points, grabbed 14 rebounds and above all, blocked nine shots. He prevented EIU from doing anything in the paint and locked down any one-on-one chances near the rim, which allowed Wisconsin to stay with shooters instead of double-teaming. EIU had no physical match for him on either end and too often found itself challenging him due to his mobility.
You have free articles remaining.
Keep reading for FREE!
Enjoy more articles by signing up or logging in. No credit card required.
"He keeps really good position," Spoonhour said. "Their whole team does. We've got a couple guys that can be pretty good inside, but they're giving up quite a bit of height. The thing about it is they get through screens so well and they ball pressure and it makes it hard on the passer. You'll get to looking at the guys in the post and think that's all that's going on, but the guys on the perimeter are really good and then when a guy goes and makes a move, it's Reuvers, but then there's always somebody else in there. It's just making it hard to pass out. I kept saying, 'Hey, we can get a look for 3 on a kickout or something.' There weren't that many kickouts. We shot it well from 3, but I don't remember any of them coming like that really."
When those 3-point looks weren't there, EIU too often found itself challenging Reuvers and other Badgers defenders inside the 3-point line. And with no double-team opening up a shooter, Panthers kept going right at him.
"We just decided we were going to hoist it over the top and go for a degree of difficulty and that was not a great idea," Spoonhour said.
3-point defense
EIU held Wisconsin to 3-of-18 on 3-pointers and ran the Badgers off the line. At times, though, the Panthers lacked discipline. Wisconsin still had the athleticism and skill advantage to drive past EIU defenders often enough. It led to some pull-ups and some driving lanes where EIU bit on pump fakes and sent Wisconsin to the foul line. All told, this was an encouraging defensive effort for a team that entered this season with a lot to prove there.
Shareef Smith, Deang Deang return home
The two EIU guards, former Highland C.C. teammates and high school competitors played in their hometown of Madison. They were EIU's top options off the bench, with Deang playing 25 minutes and Smith 19. They scored six and five points, respectively. Each made a 3. Smith had three assists while Deang had a steal and played his customary pesky defense.
"I brought them over yesterday when we were out here shooting and I said, 'I've done this a lot where I've taken teams back to their hometowns and kids will play and it doesn't always go very well, fellas,'" Spoonhour said. "And they both kind of nodded and shook their head and said, 'Yeah, because you force things.' I thought neither of them really forced very much. I thought they both played really, really hard and they're good players. They did a good job, I'm happy for them."
---
PHOTOS: Wisconsin defeats Eastern Illinois in Madison
UWvEIU01.jpg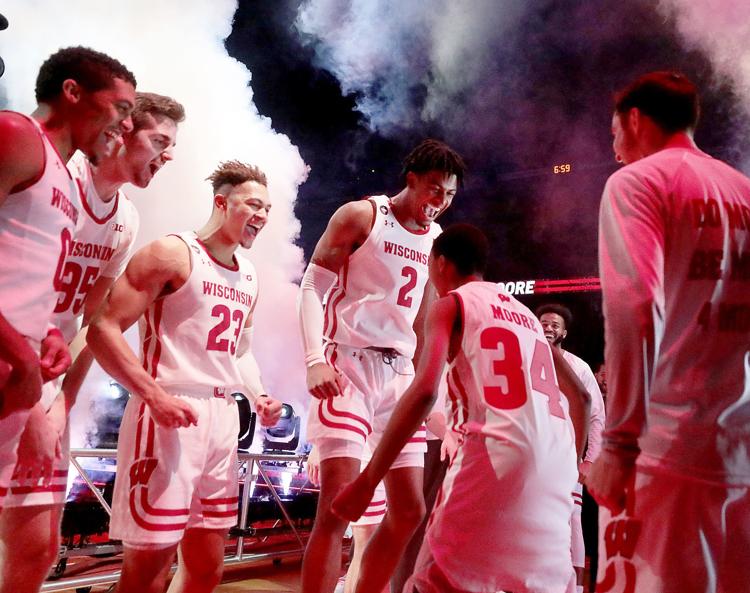 UWvEIU02.jpg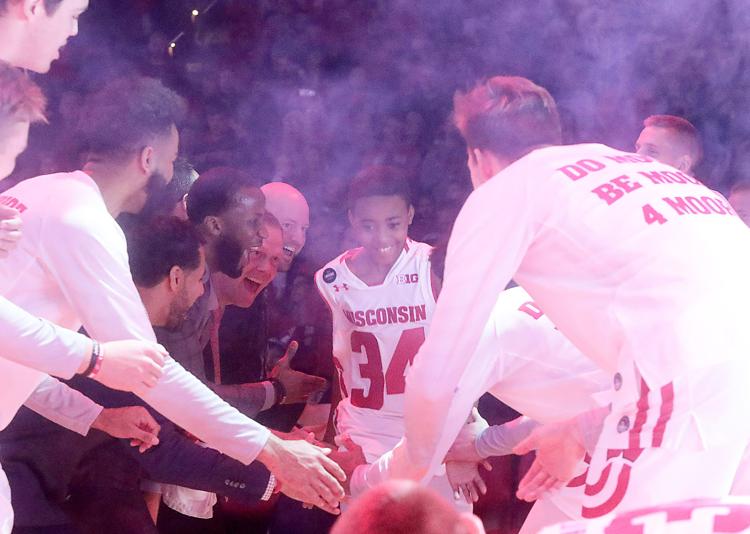 UWvEIU03.jpg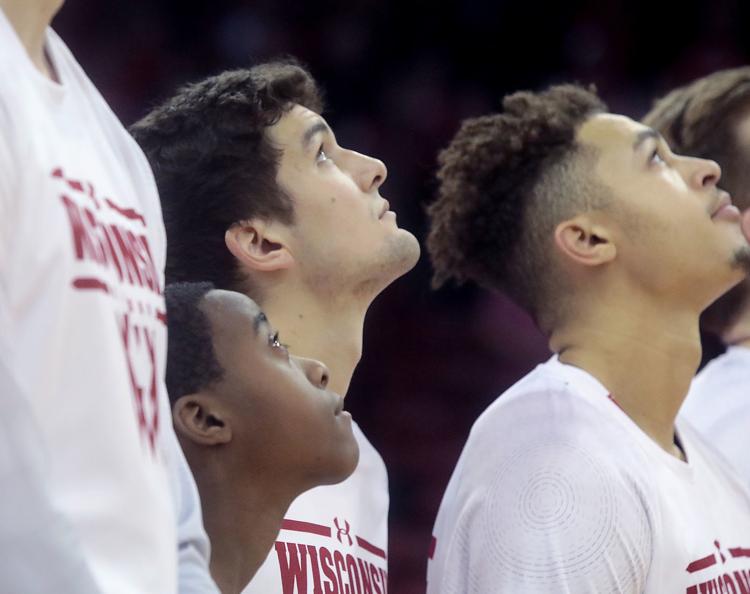 UWvEIU04.jpg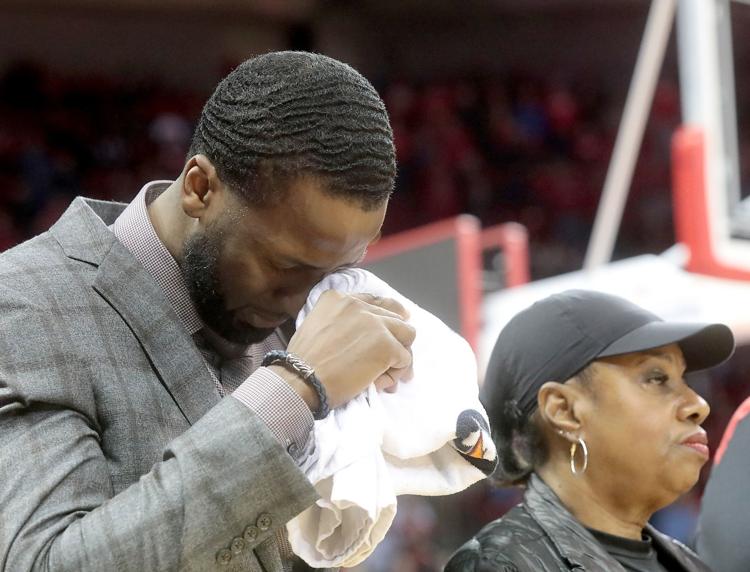 UWvEIU05.jpg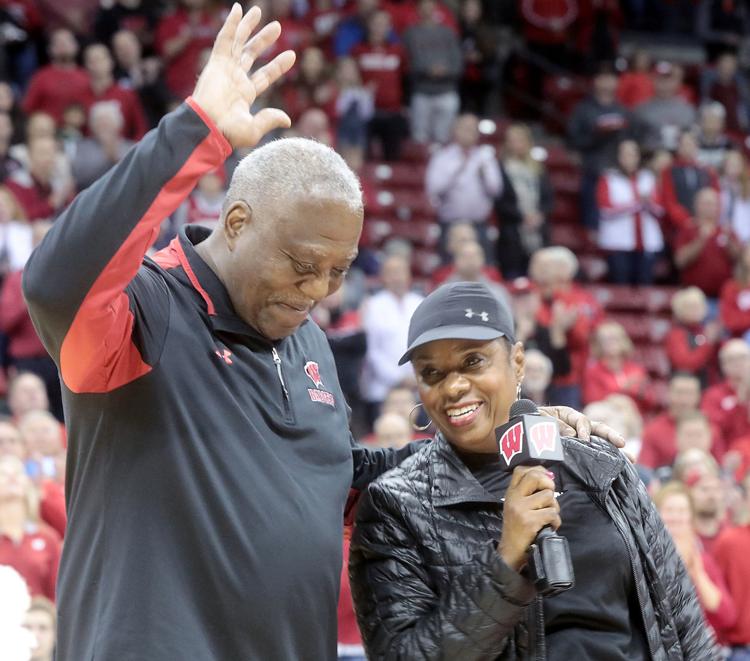 UWvEIU06.jpg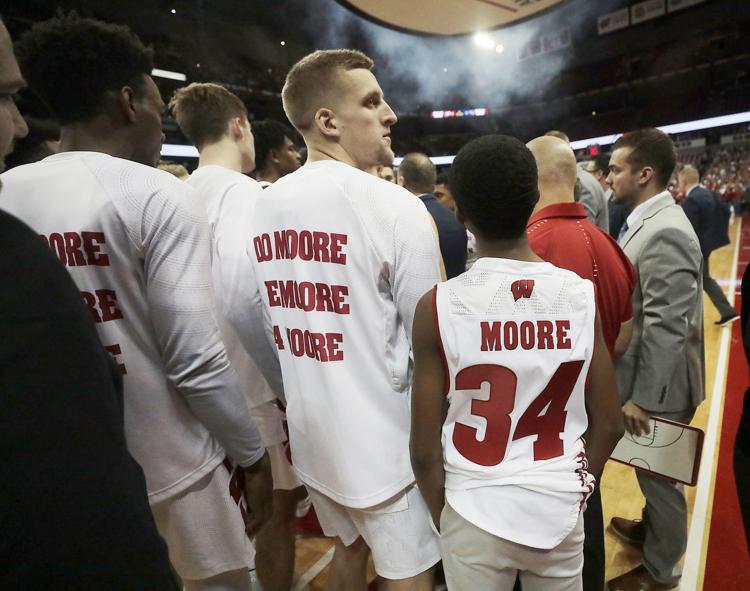 UWvEIU07.jpg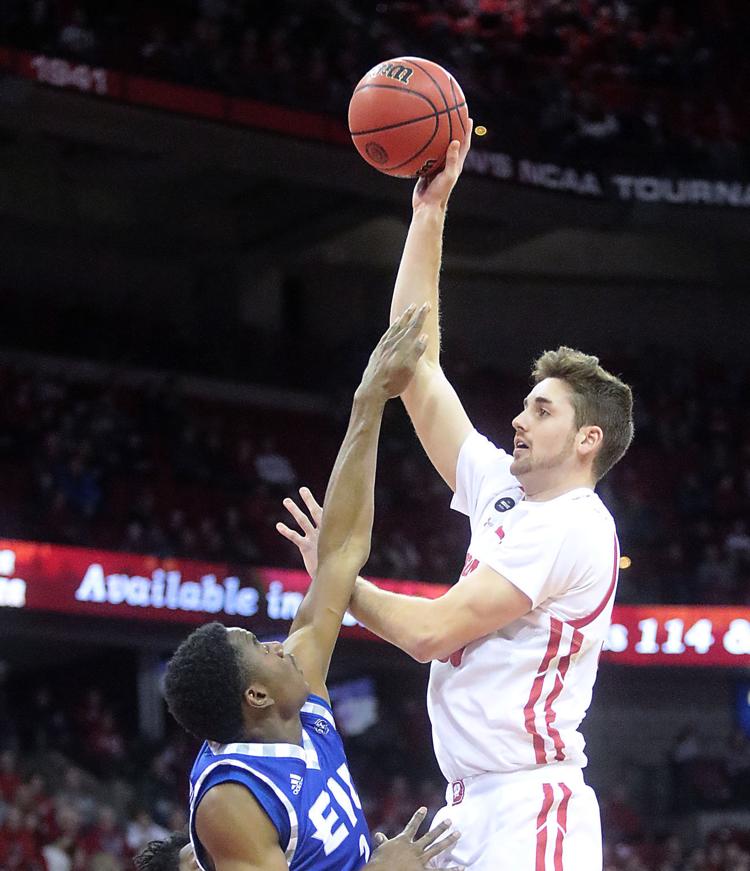 UWvEIU07a.jpg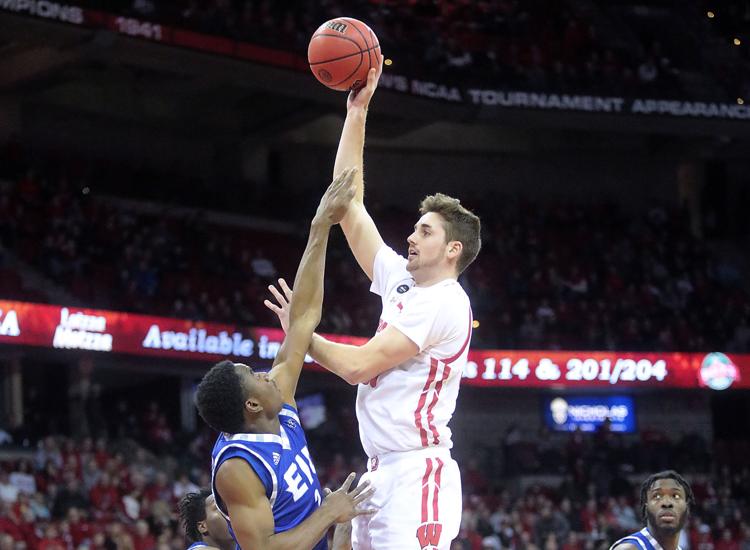 UWvEIU08.jpg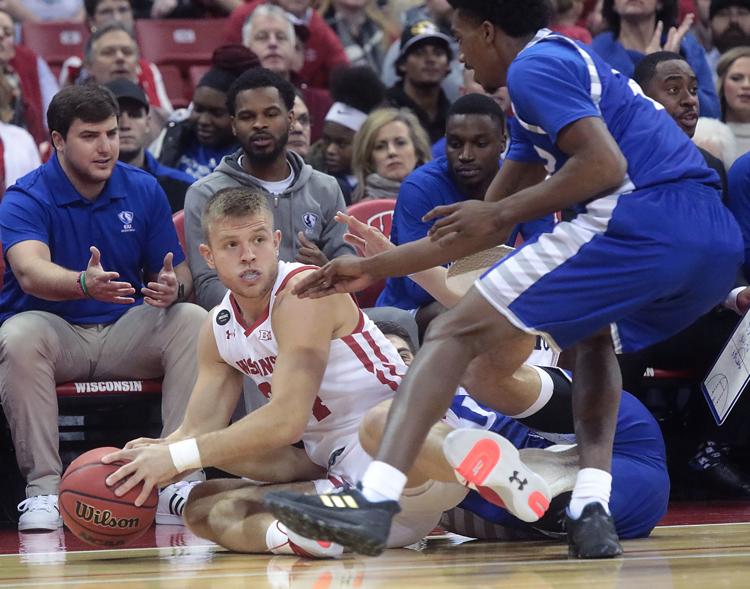 UWvEIU09.jpg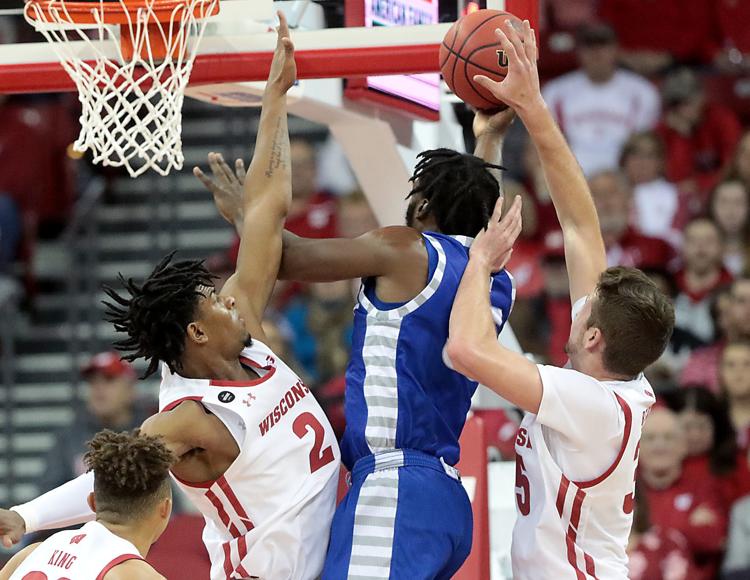 UWvEIU10.jpg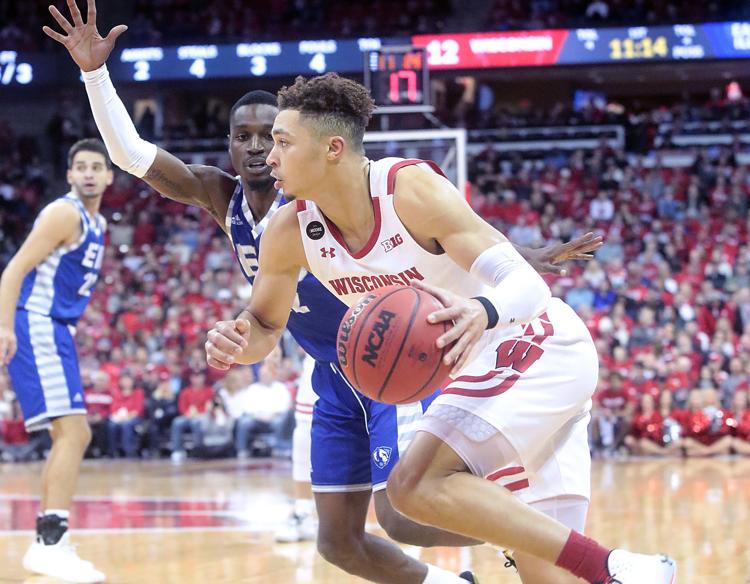 UWvEIU13.jpg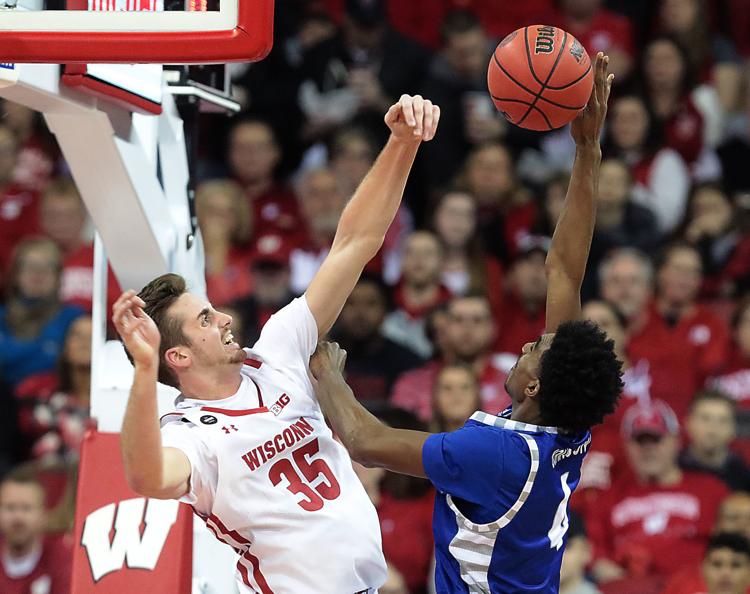 UWvEIU14.jpg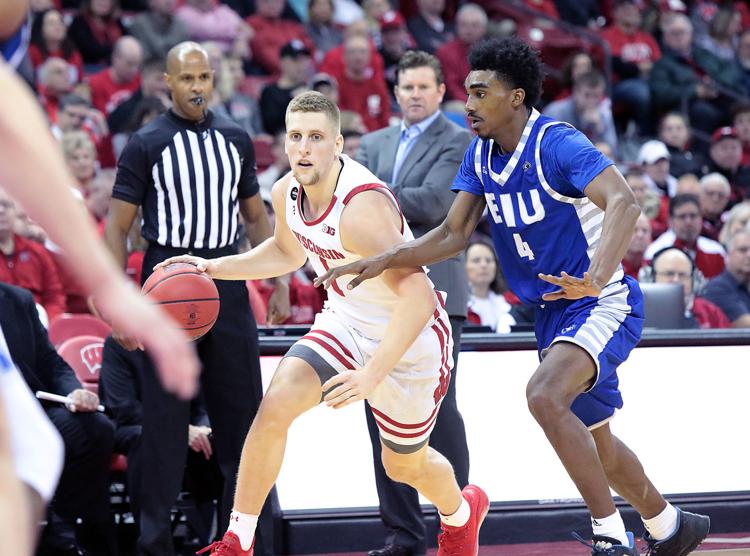 UWvEIU15.jpg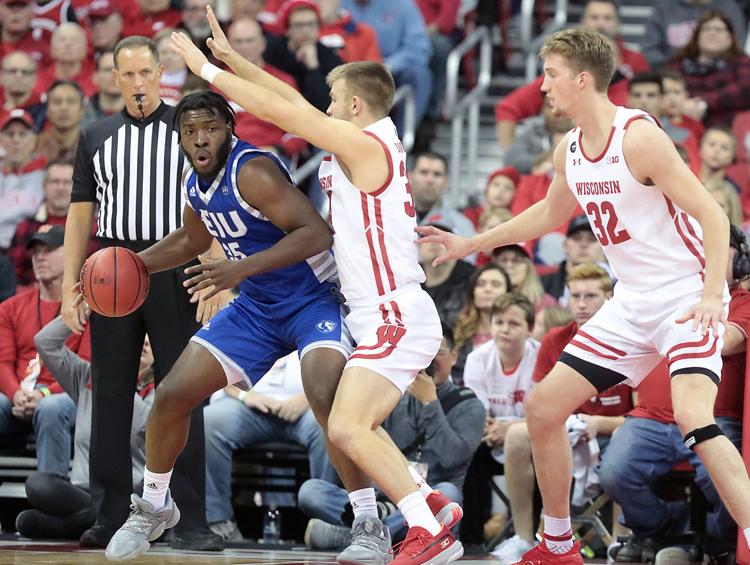 UWvEIU15.jpg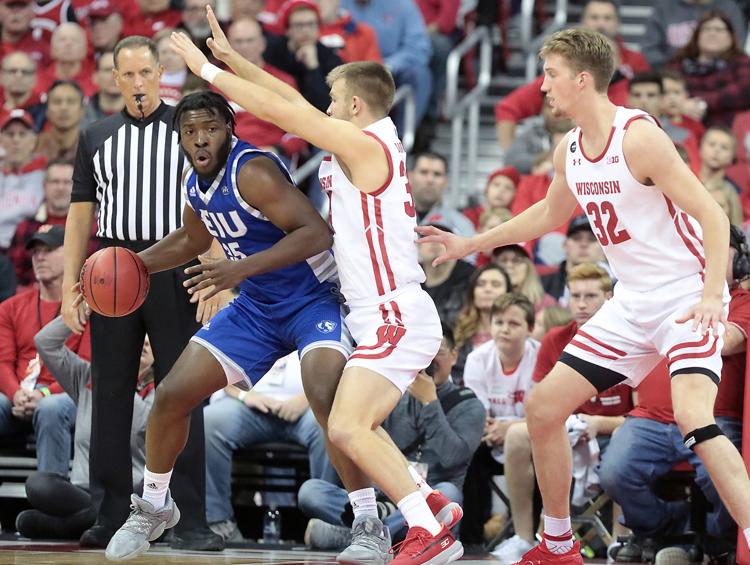 UWvEIU17.jpg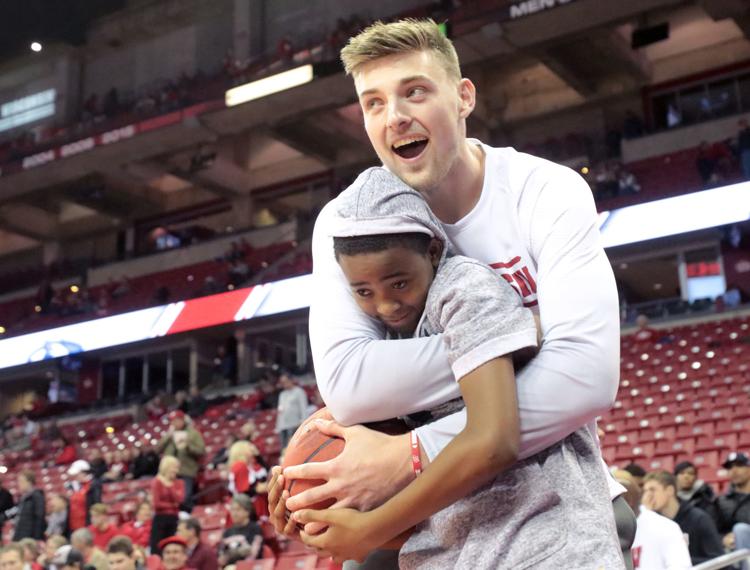 E Illinois Wisconsin Basketball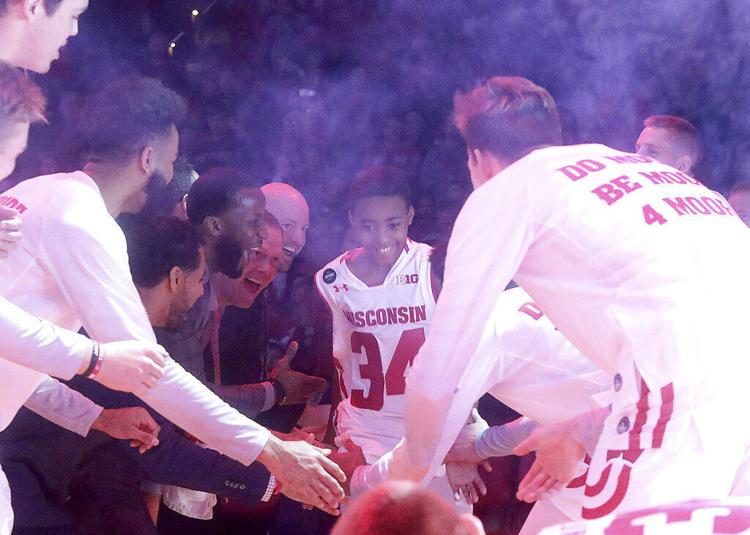 E Illinois Wisconsin Basketball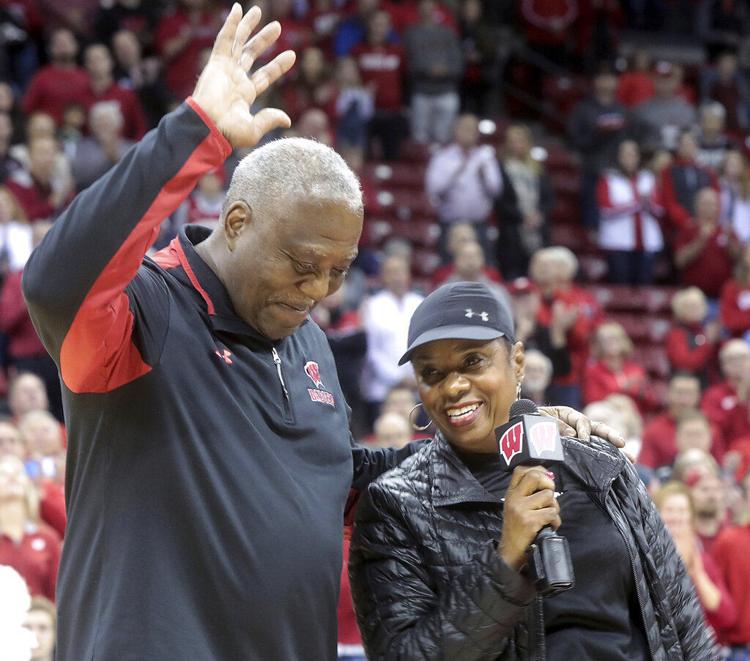 E Illinois Wisconsin Basketball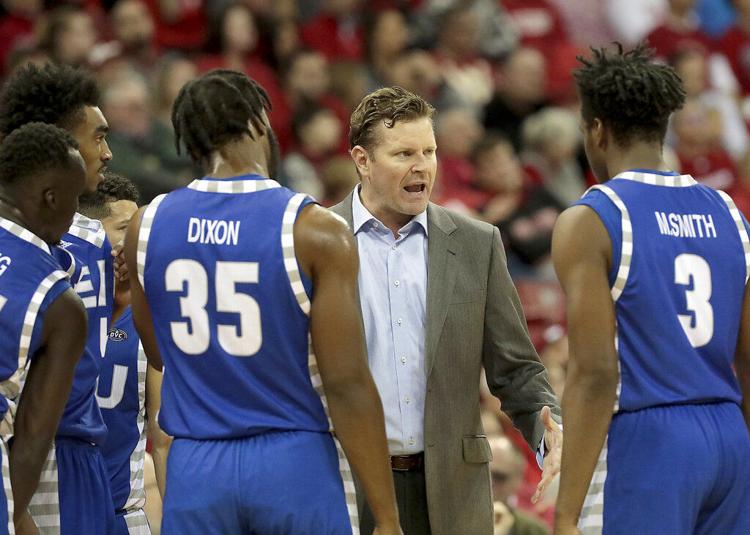 E Illinois Wisconsin Basketball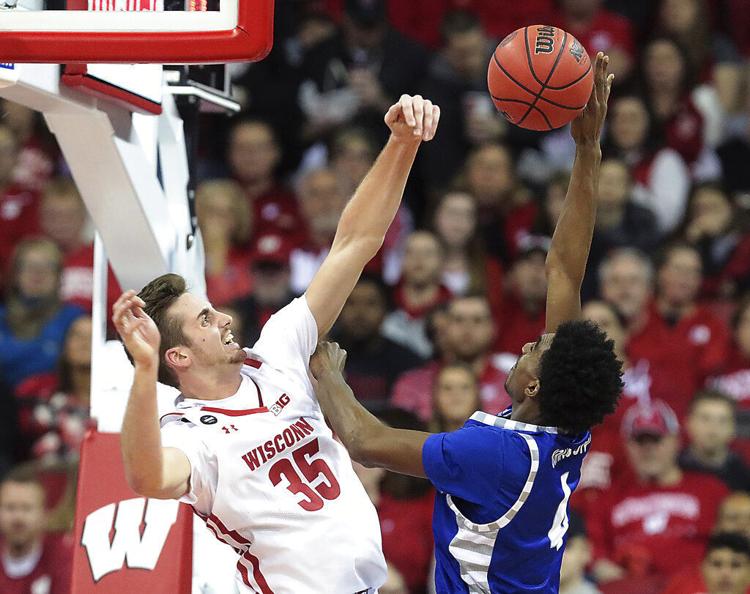 E Illinois Wisconsin Basketball