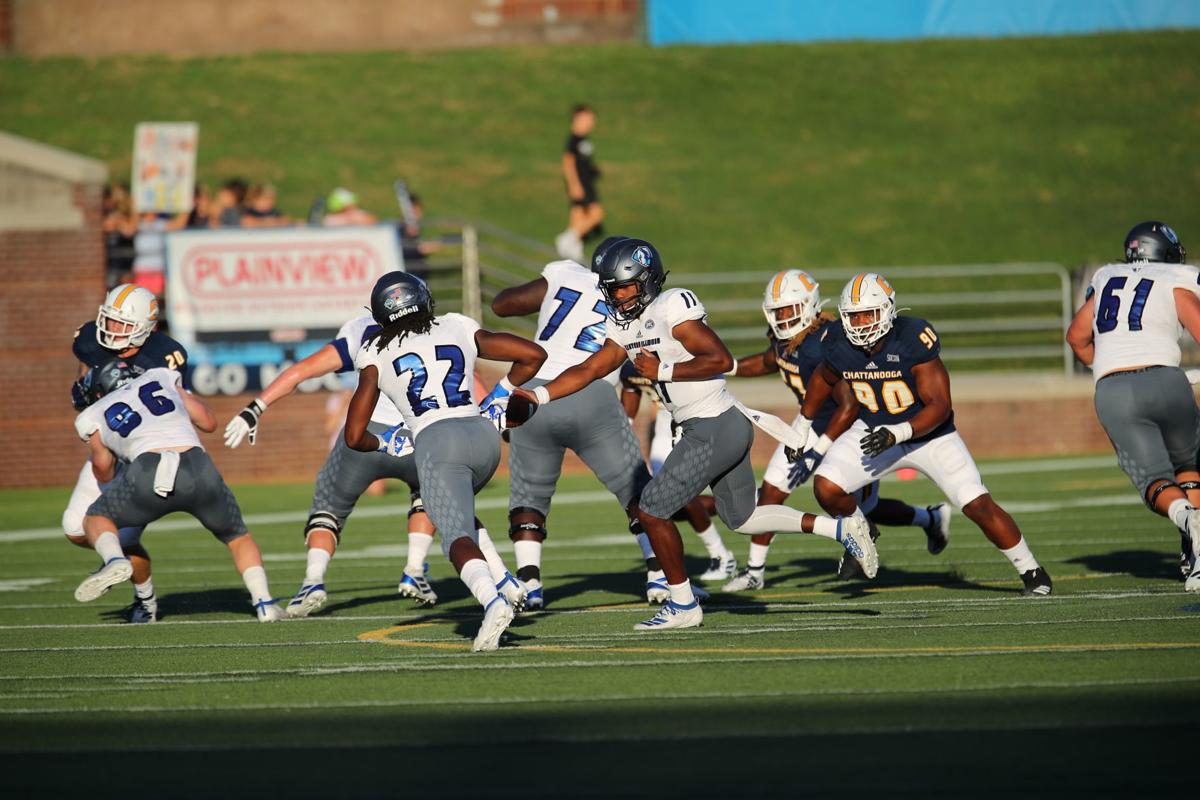 CHARLESTON – This isn't about indecision anymore. Really, it never was.
Eastern Illinois' usage of two quarterbacks in last week's 24-10 season-opening loss to Chattanooga — and planned continuation of it — is not rooted in extending a competition into the season with hope the better of two middling options rises to the top. Instead, Adam Cushing and his assistants insist that quarterbacks Harry Woodbery and Johnathan Brantley are among their best offensive players until they prove otherwise, and both can help win games.
"If we're going to practice what we preach with players-formation-plays, we can't have one of them sitting on the sidelines," offensive coordinator John Kuceyeski said.
As EIU moves onto its FBS game against Indiana this week and beyond, the plan will stay the same. Use two quarterbacks, as dictated by the "flow of the game." No scripted situations or rigid plan. No small package of plays for one guy, like Florida's fullback-like deployment of freshman Tim Tebow in 2006.
"I think it worked out for us, quite frankly," Cushing said.
It's not a controversy, but it is a situation that can disjoint the entire offense if not handled with care and precision. Cushing, Kuceyeski and the rest of the offensive staff's task is to ensure splitting reps at the position that demands harmony more than any other doesn't hinder the offense's overall ability to score or operate at its full capabilities.
EIU's offense may struggle again or have more games like last Thursday's, where the Panthers averaged just 4.5 yards per play. They lost last week for a few reasons — costly big plays allowed, a lack of explosive plays of their own, three turnovers — to name a few. The key is ensuring that the quarterback split isn't the main reason why the offense experiences any trouble moving the ball.
"This is our plan and we're going to figure it out," Cushing said. "The competitor in both is they want to be out there first and they want to be out there the most. From that perspective, we talk about it as a competition. But in the end, it's who's giving us the best opportunity to win on a play-to-play and a week-to-week basis."
As unplanned as the actual game snaps are for both, the situation has structure behind it. In some ways, the on-the-go nature of it during the game is part of the plan. This isn't designed to be a regimented system, like the prior two-quarterback offenses Cushing and Kuceyeski helped run at Northwestern as a position coach and graduate assistant, respectively.
There, two players split time purely based on unique skill and had scripted usage. In 2011, during the height of that system, run-first threat Kain Colter threw 215 fewer passes than Dan Persa, but led the team in carries and also caught 43 passes. The next year, Colter threw about 70 fewer times than Trevor Siemian, but still ran the ball more than he threw it.
"We had stuff on our call sheet to say, 'This guy's in,'" Cushing recalled. "It had their name written there. It's not so much that way right now."
The current structure is more adaptable. Brantley took the first snaps and played for nearly three quarters Thursday. It's not a sign of anything permanent, Cushing said. Instead, they determined he would start and will determine who starts based on that week's practice, who stands out and who is better equipped to beat that week's opposing defense. Both take starters reps, practice the same plays and prepare as if they will play the entire game.
There was not a set time for putting Woodbery in last week's game. It was based purely on feel. Kuceyeski runs the offense and can make that decision, but he collaborates with Cushing and quarterbacks coach Chris Batti. He called the game from the press box, meaning Cushing and Batti were the only ones who could personally interact with the quarterbacks.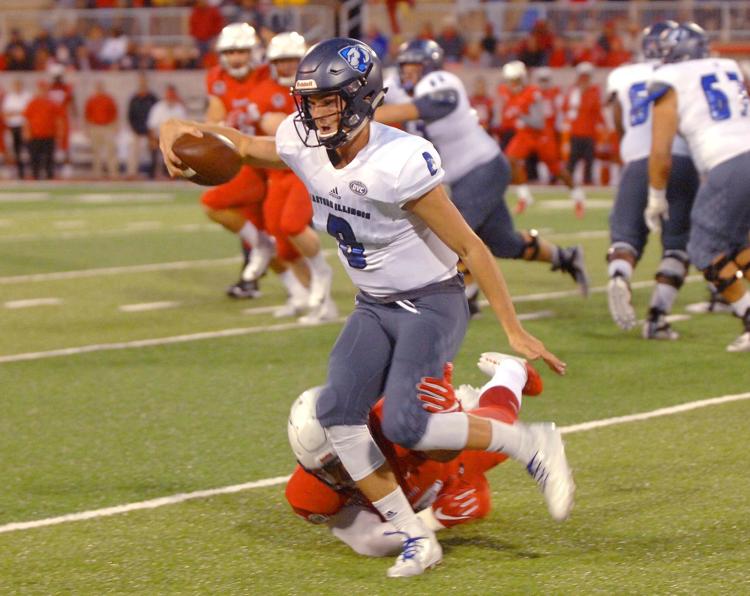 "We're not going to take the season to say, 'We're only going to do this with this guy and this with that guy,'" Cushing said. "It'll be looking at what the defense is giving us and being really specific so each can focus on the package they're part of."
Package, in that case, does not mean set plays. Yes, Brantley owns more running ability, and EIU called a few designed run plays for him in the opener. But he can throw too. He set an OVC record by tossing 230 passes without an interception last season. EIU doesn't plan to use much of a run package with Woodbery, but on his first play last week, he scrambled for 6 yards to set up a 4th-and-2 EIU would have converted if not for a fumble after reaching the marker.
Until entering, Woodbery stood right next to Batti, earpiece in, helping signal to the field. He took "mental reps" as he watched, re-creating the play in his head. He sat with the offense as they reviewed each play at the end of drives.
"When one of them isn't in, the other guy isn't in outer space," Cushing said. "They're both locked in. We saw Thursday that they both understand, both want to take every snap, but neither is upset when they're not in. Both are huge supporters of the other guy. In some ways, we have to be conscious of it. But we're fortunate that both understand the game and don't need to be managed."
For Woodbery, the uncertainty keeps him tuned in and on edge.
"You're a little bit antsy because you never quite know when you're going to go in," he said. "There's a little of that, but a lot of excitement that you might be in the game, might get some significant playing time."
If for whatever reason this two-quarterback look fails, it's unlikely to be because one of the participants doesn't cooperate. Woodbery and Brantley are upperclassmen who did this exact same tango last year under a different staff. This year was hardly an adjustment.
For the coaching staff, though, there's still some experimenting to do. Thursday felt a elements of a trial run. This is, after all, Kuceyeski's first year as a play-caller. He admitted that EIU's offense Thursday isn't the finished product or its identity for the rest of the year.
"It's scratching the surface. It was really minimal," he said. "We're going to have a different wrinkle for each team, something they haven't seen on film and haven't prepared for to give us an edge.
"It's not taking someone out because I'm benching them because they're not playing well. I'm just changing the rhythm and challenging the defense."
And it'll remain that way, as long as it's not challenging the offense.
---
PHOTOS: Eastern Illinois football
Terrell Greer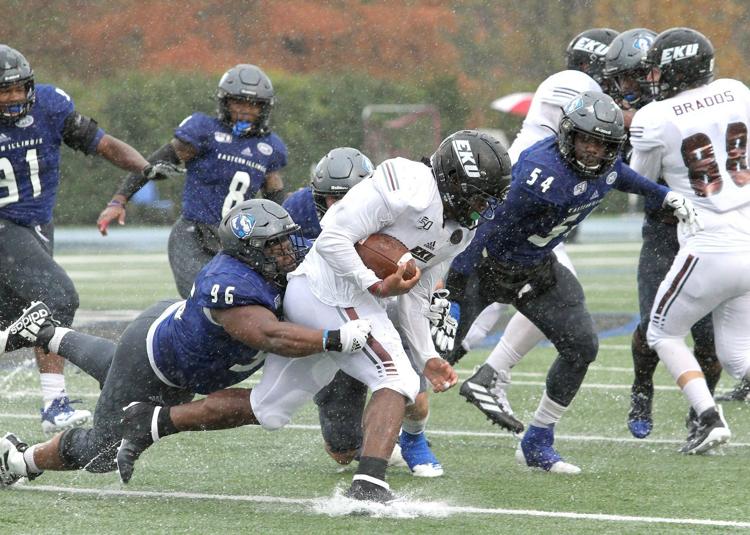 Eastern Illinois vs. Eastern Kentucky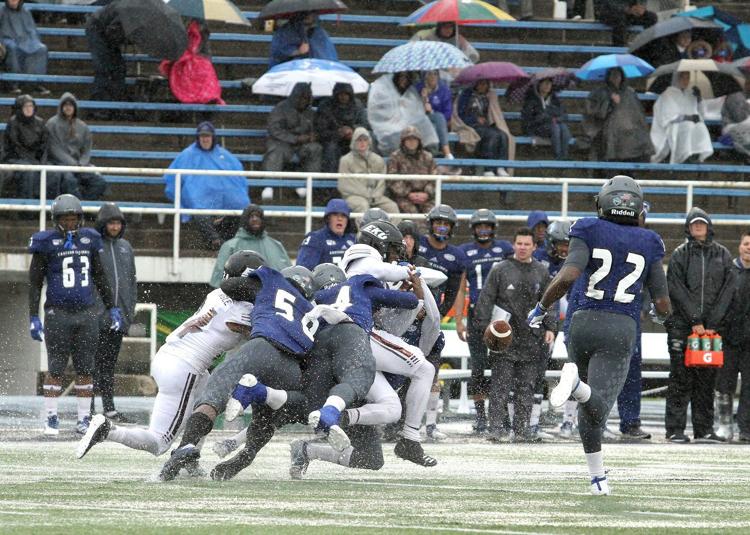 Isaiah Hill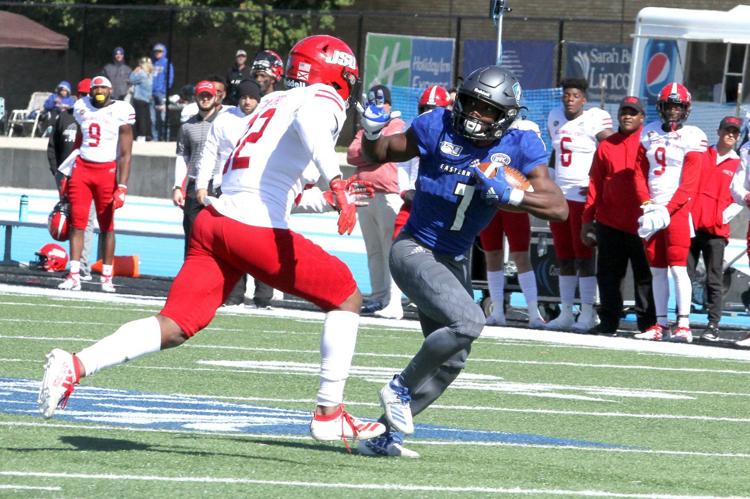 James Sheehan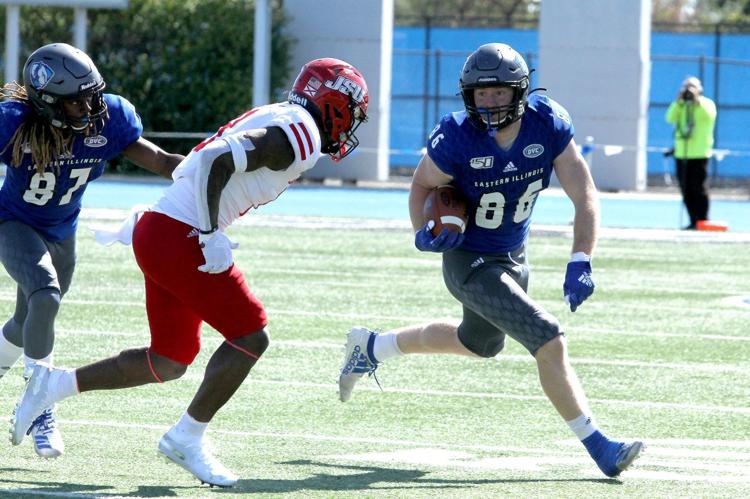 Dytarious Johnson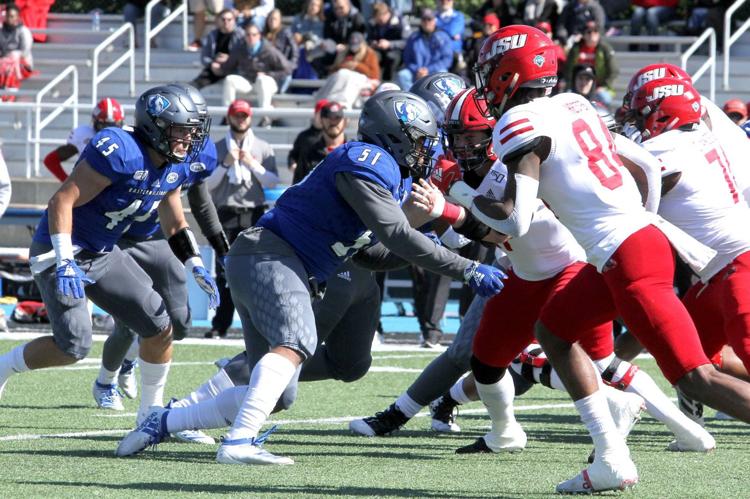 Eastern Illinois football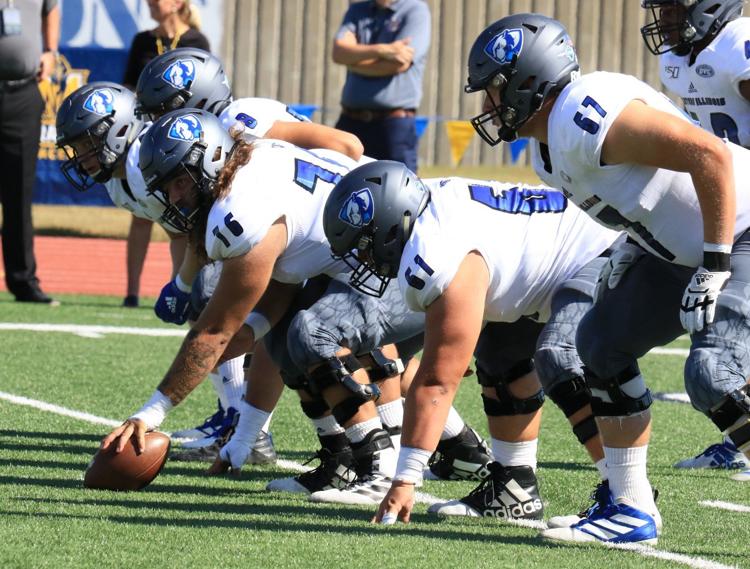 Isaiah Hill EIU football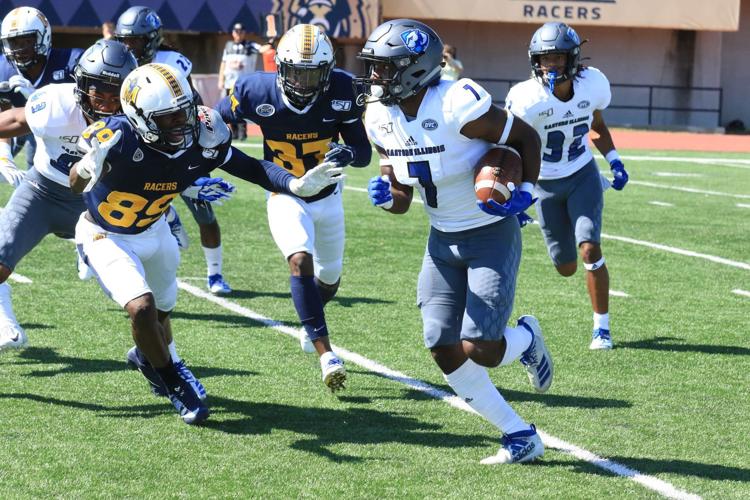 Chris Walker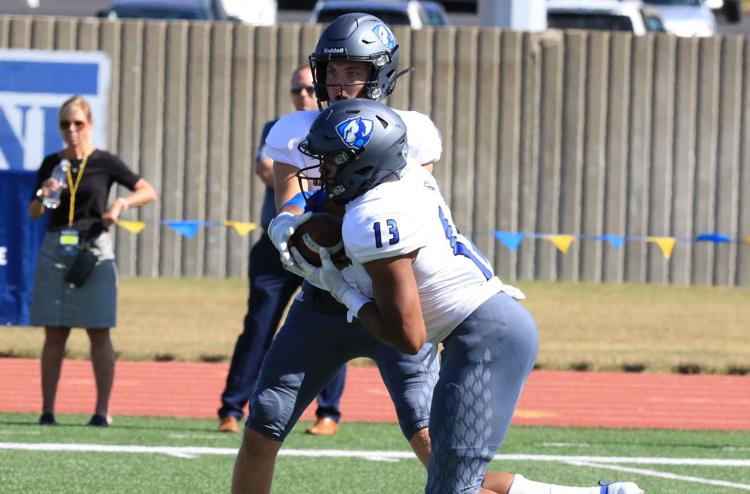 EIU football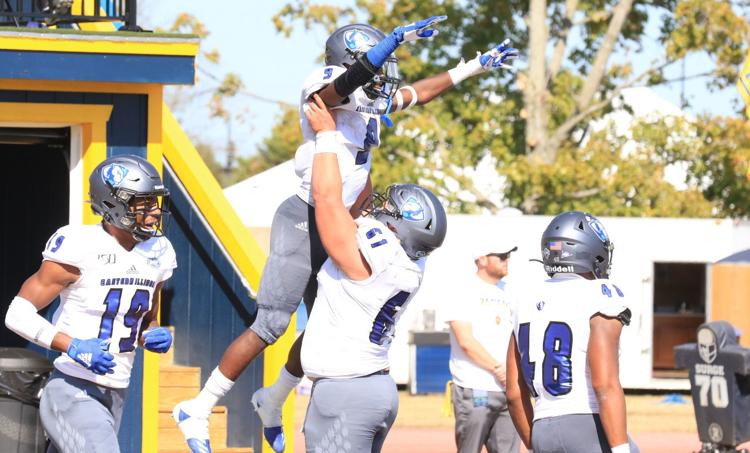 Jaelin Benefield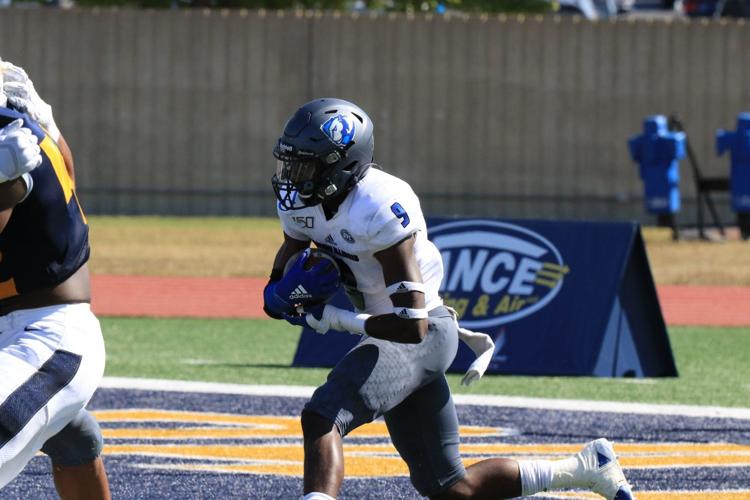 Harry Woodbery vs. Murray State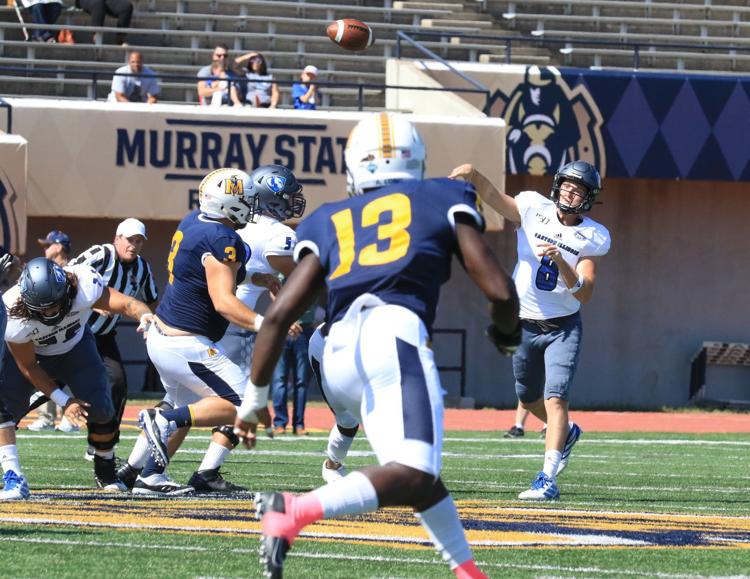 Harry Woodbery vs. Tennessee Tech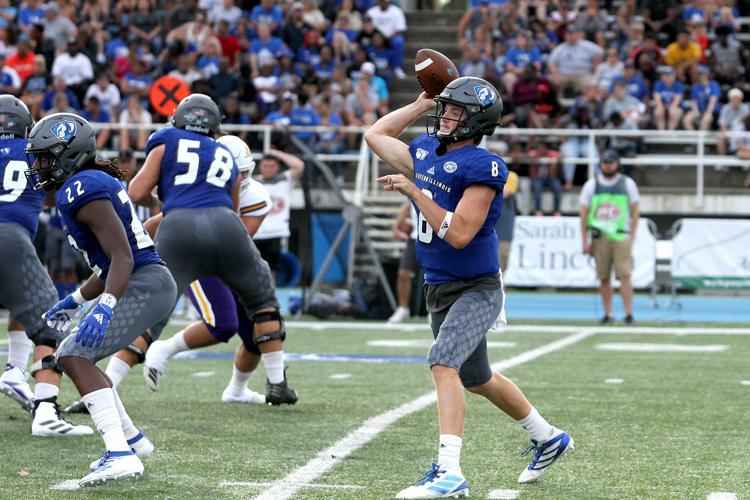 Jaelin Benefield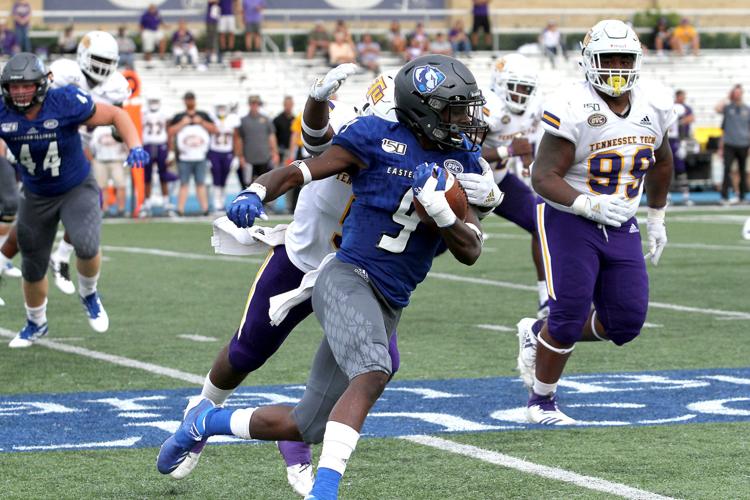 Harry Woodbery vs. Indiana State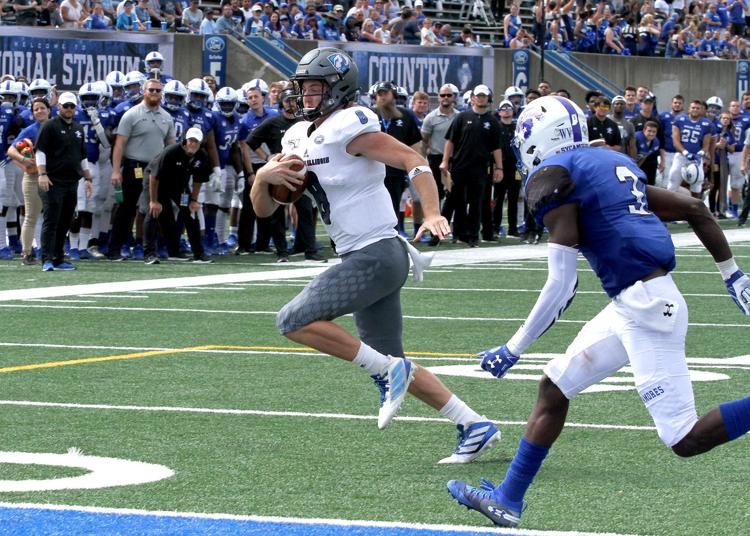 Eastern Illinois vs. Murray State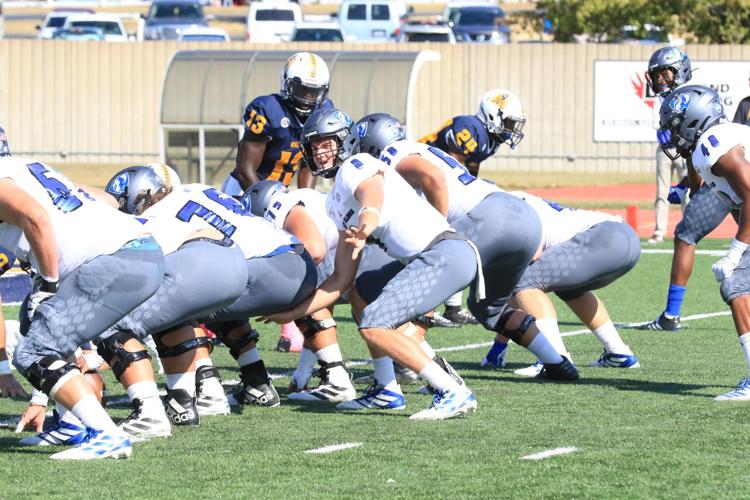 Joe Caputo, Anthony Shockey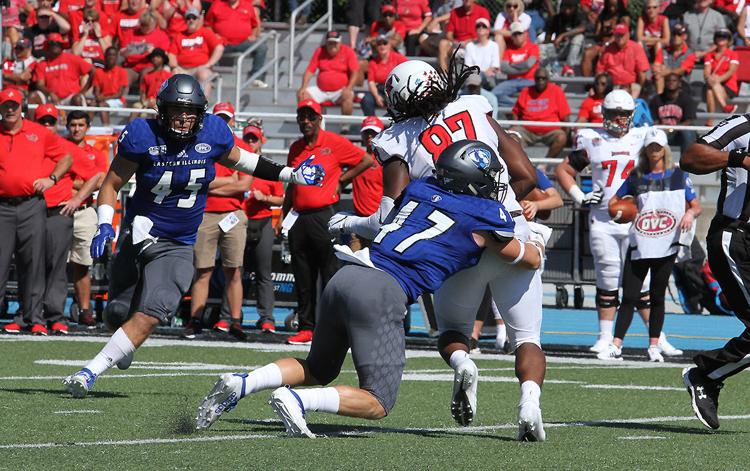 Eastern Illinois Indiana Football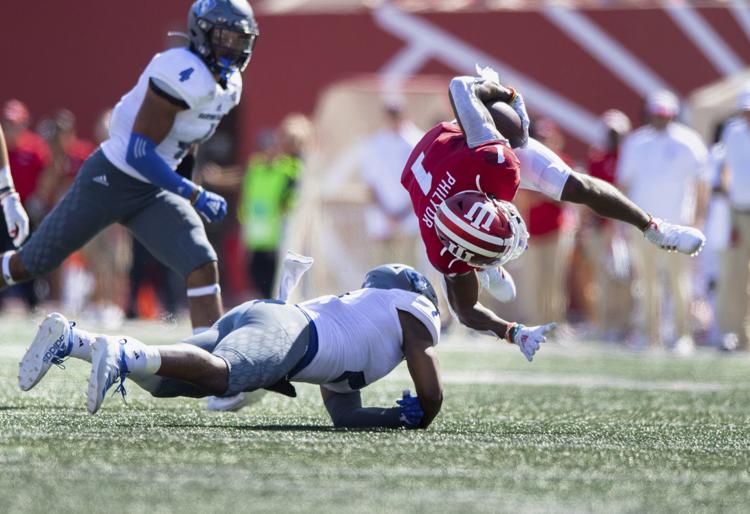 Eastern Illinois Indiana Football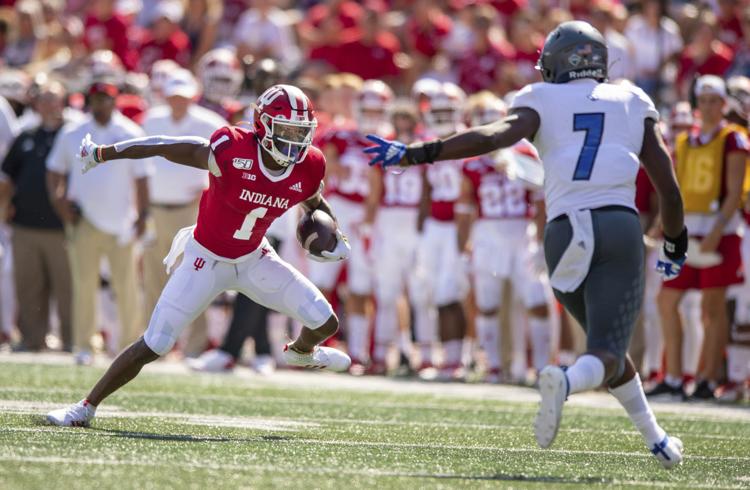 Eastern Illinois vs. Chattanooga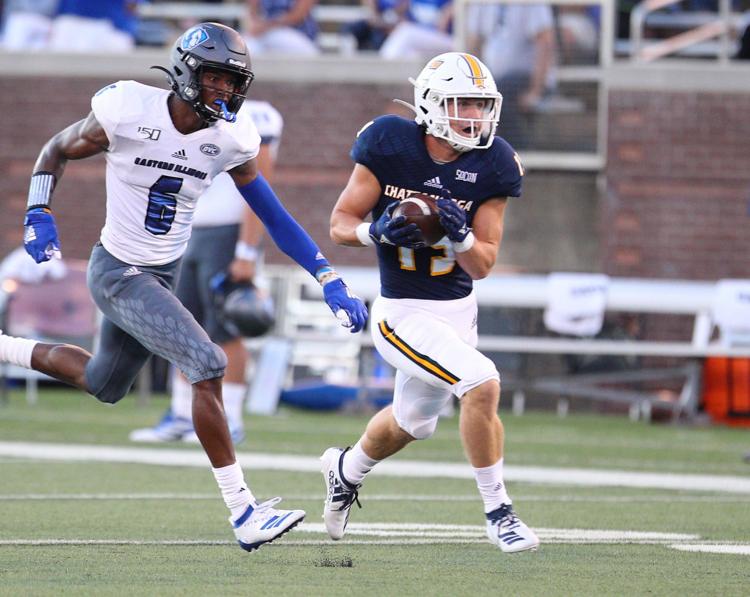 EIU vs. Chattanooga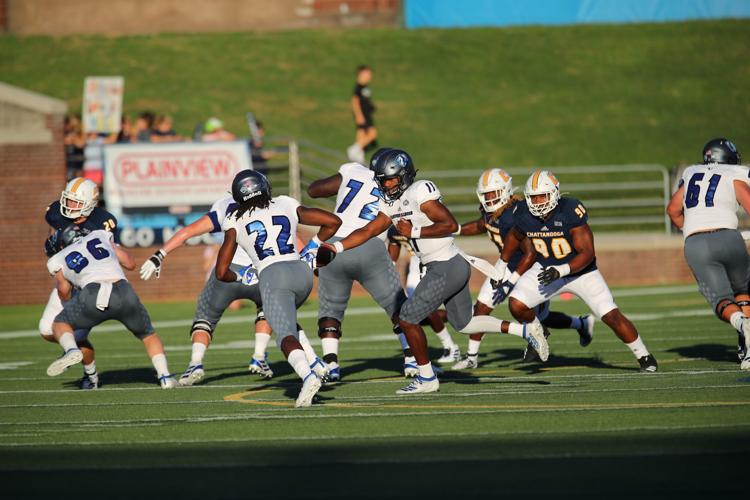 J.J. Ross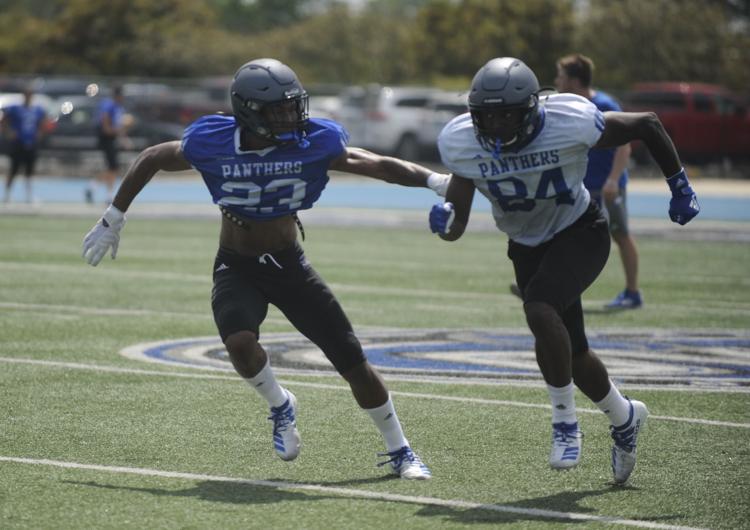 Chris Bowers
John Kuceyeski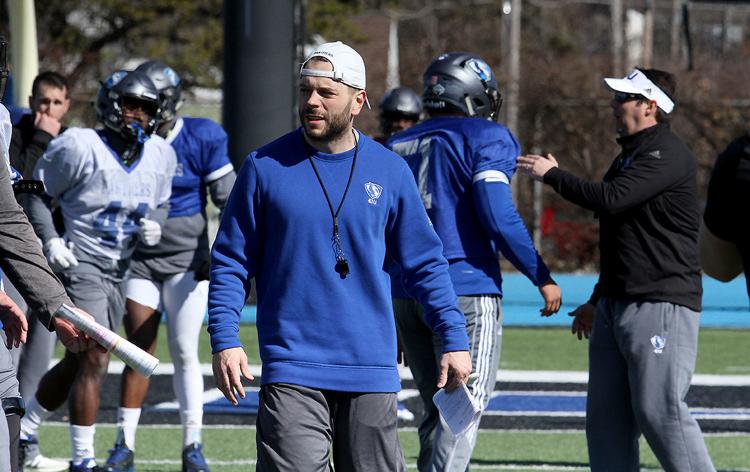 John Kuceyeski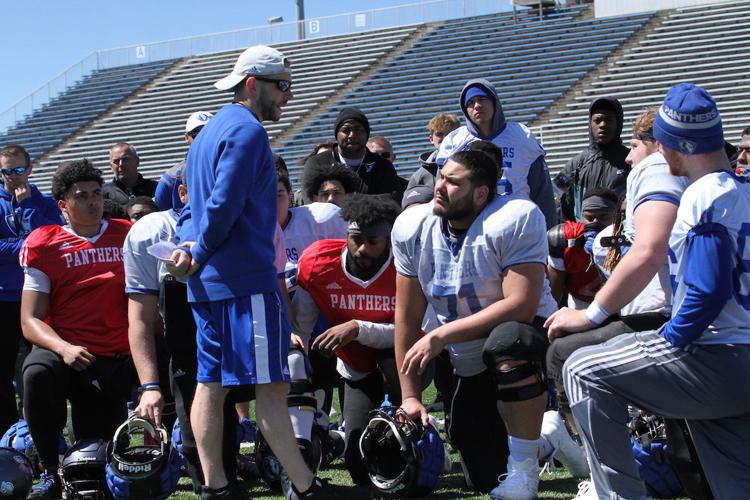 Dan Hernandez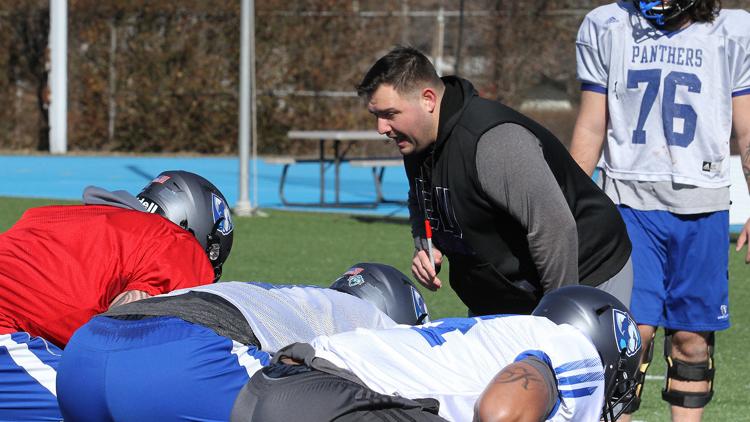 Adam Cushing introduction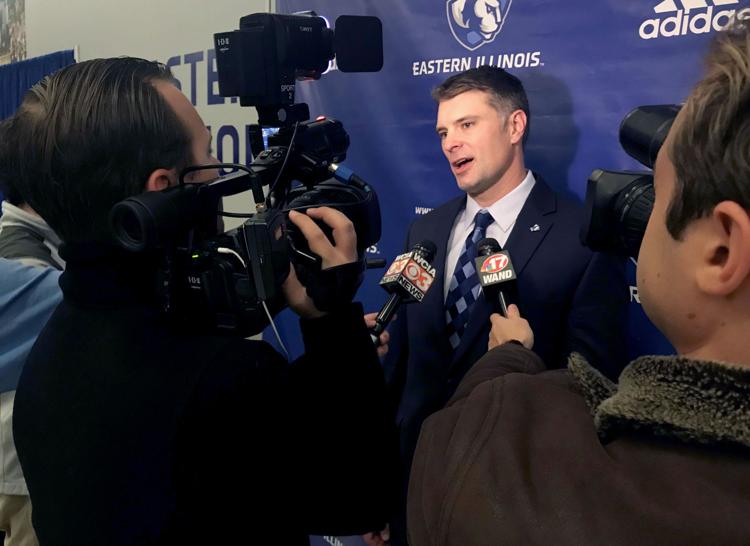 Adam Cushing introduction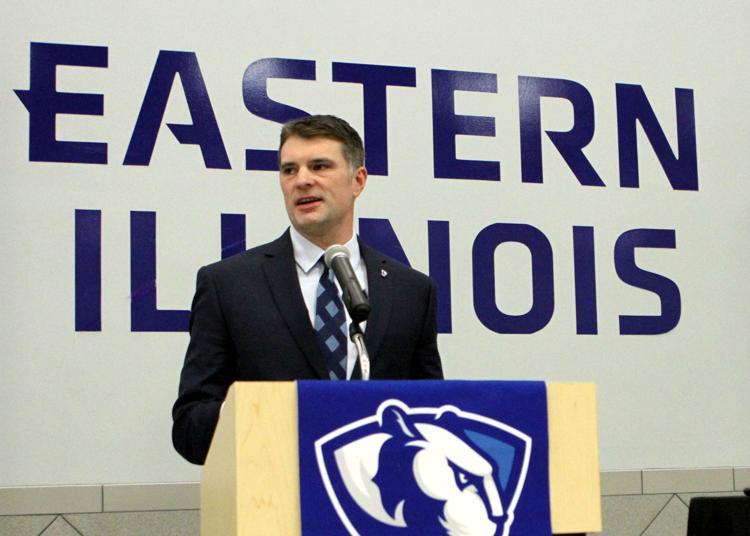 Adam Cushing introduction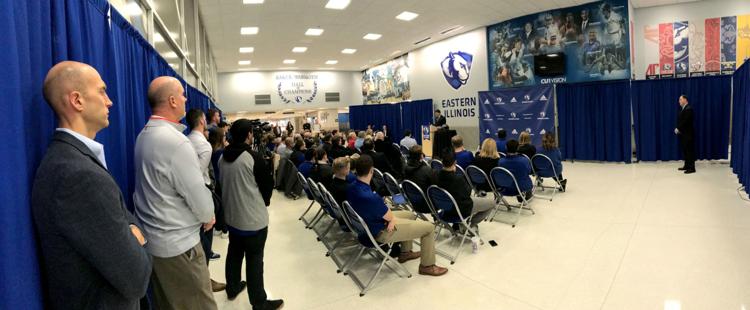 Contact Patrick Engel at (217) 238-6856. Follow him on Twitter @PatrickEngel_