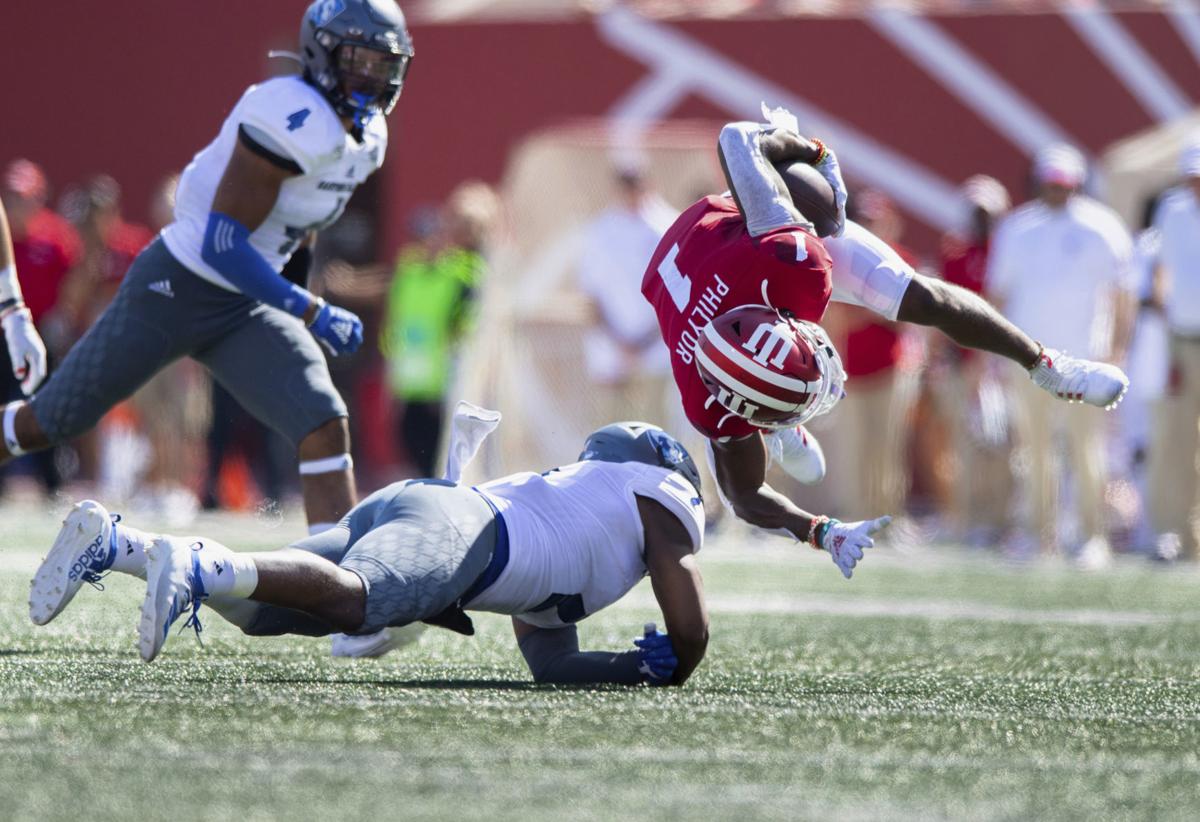 Eastern Illinois hoped to compete with Indiana as long as it could. Indiana had other ideas.
The Hoosiers scored on their first three possessions and defeated EIU 52-0 Saturday afternoon in the Panthers' annual FBS game. EIU is now 0-2, but still 0-1 against the FCS.
Here are three takeaways from the game.
Indiana owns line of scrimmage
This wasn't really a surprise, but it was noticeable nonetheless. The Hoosiers have a strong recent history of recruiting and developing all-conference offensive lineman. This year's group, with 86 starts among its top six players, opened up lanes for Stevie Scott and the Indiana running game with little trouble. EIU had just two tackles for loss until late in the fourth quarter. 
On defense, Indiana thwarted just about every EIU attempt to run the ball between the tackles. Johnathan Brantley found some space on a couple designed QB runs and option plays, but that was it. Excluding sacks, EIU averaged 2.2 yards per rush. Brantley was sacked twice and faced steady pressure. His longest completion was 14 yards, and EIU couldn't take many shots down the field. All told, EIU averaged 2.6 yards per pass attempt. Brantley played into the fourth quarter before Harry Woodbery took over.
EIU did not commit a turnover.
This was the defense's most concerning area of regression from Week 1 to Week 2. The Panthers missed just a couple tackles in the loss to Chattanooga. Saturday, they had trouble bringing down Indiana's receivers after the catch. They played plenty of soft coverage to keep throws in front of them, but it's a strategy that wanes in effectiveness with subpar tackling. A 64-yard touchdown to Ronnie Walker on a screen to stood out. Three EIU defenders could not bring him down along the sideline and simply tried to shove him out of bounds. Whop Philyor was consistently elusive and took a short pass 36 yards by bouncing off multiple tacklers. EIU fared a little better against Indiana's running backs. EIU's coaching staff has to hope this is an exception chalked up to playing a Big Ten team.
Special teams remains shaky
The overlooked but still crucial third phase endured a rocky start against Chattanooga, and it carried over to Week 2. EIU was called for offsides on the opening kickoff. It had a punt tipped at the line of scrimmage after its second series. Pressure came from all around on that punt, which traveled 14 yards. Josh Delgado and freshman Christian Masucci averaged just 33.3 yards per punt. Masucci handled punts in the second half, and downed his first kick inside the 5-yard line. EIU appeared to clean up its kick and punt receiving problems from Week 1, but the special teams unit as a whole remains unpolished.
Injury update: Safties Edwyn Brown and Marcus Bornslater did not play. Wide receiver Matt Reyna missed his second straight game. Linebacker Iziah Gulley was carted off the field in the first quarter.
---
PHOTOS: Eastern Illinois football
Terrell Greer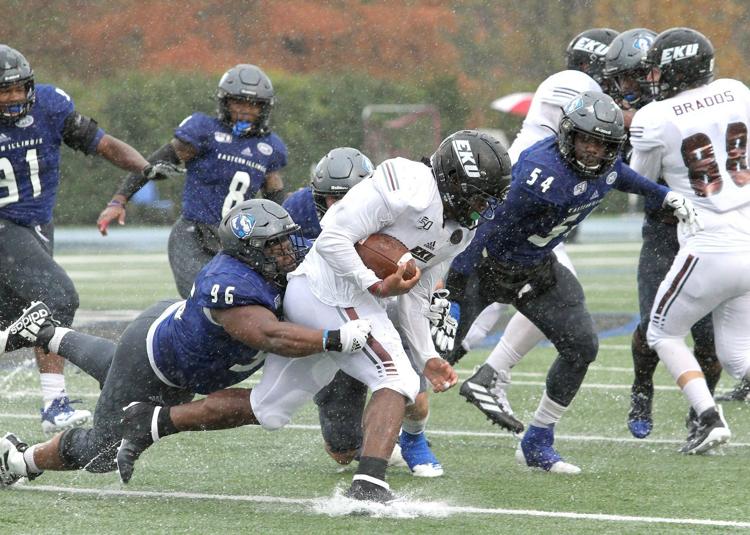 Eastern Illinois vs. Eastern Kentucky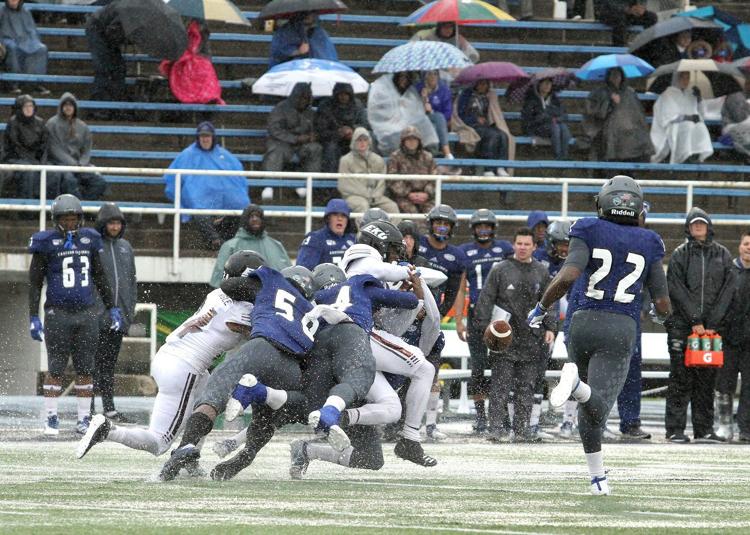 Isaiah Hill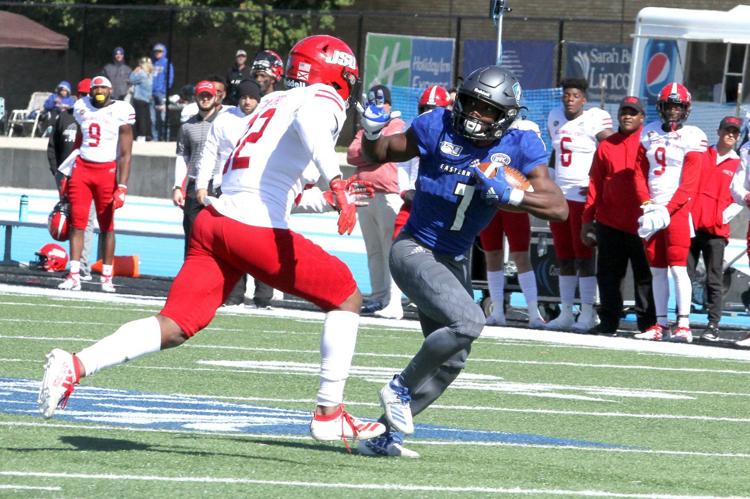 James Sheehan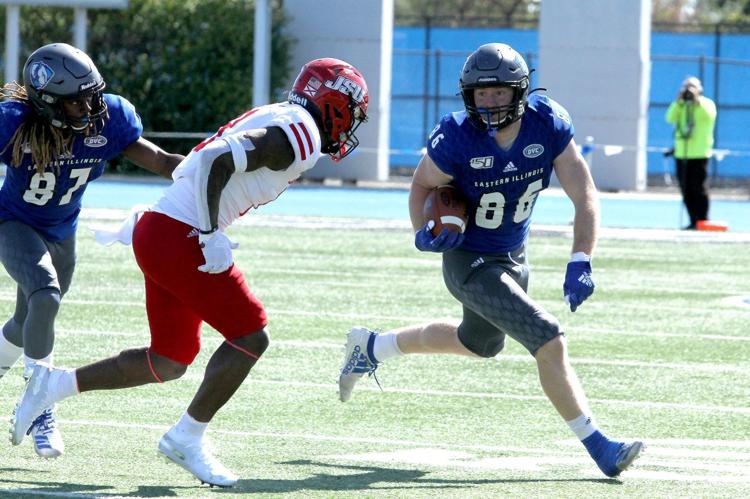 Dytarious Johnson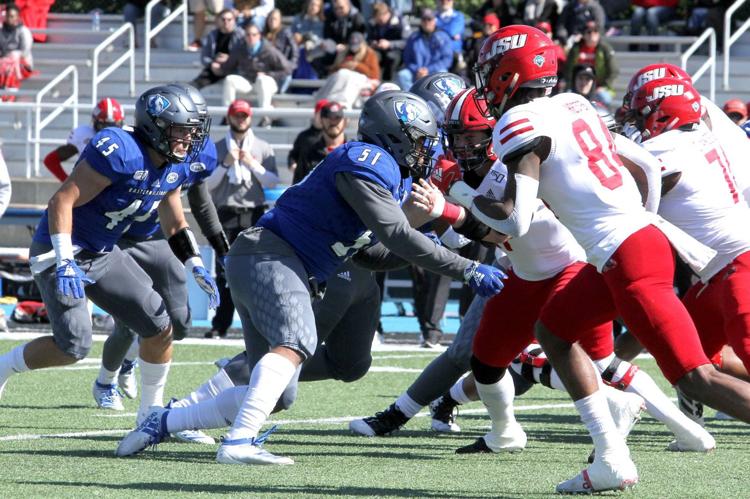 Eastern Illinois football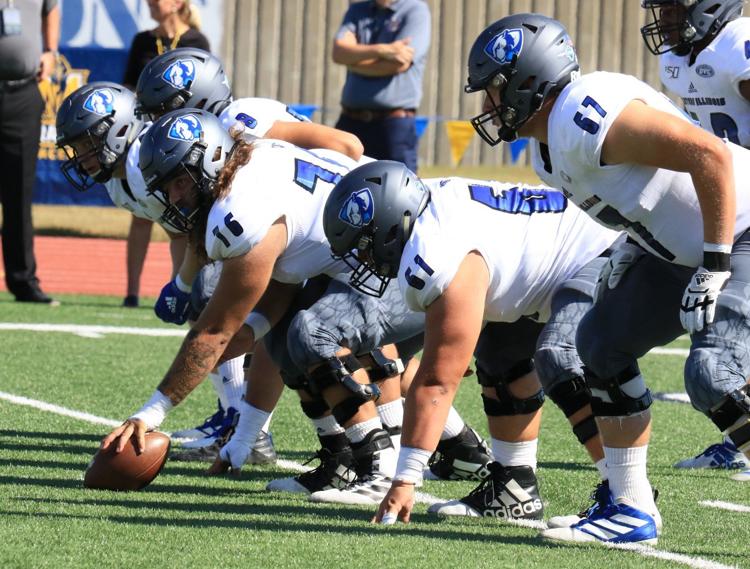 Isaiah Hill EIU football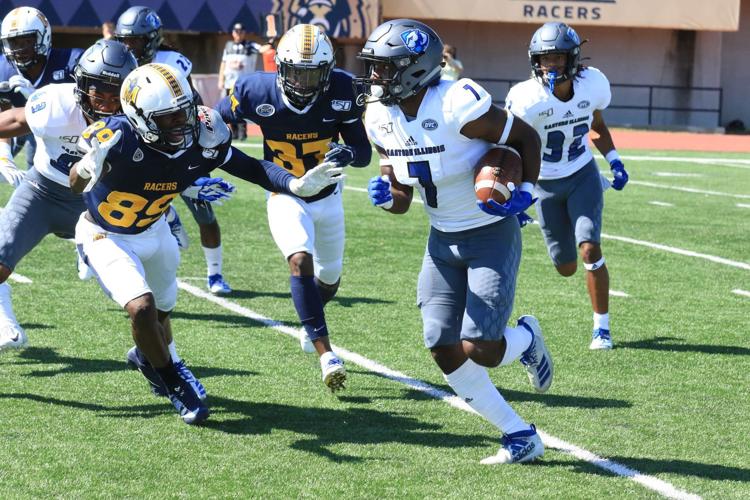 Chris Walker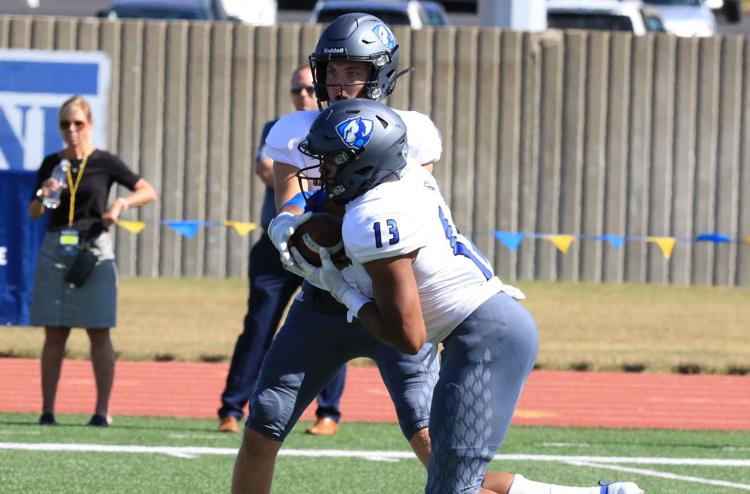 EIU football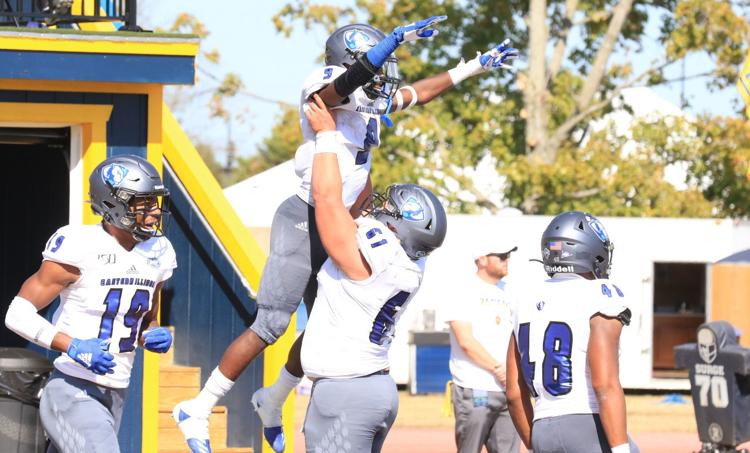 Jaelin Benefield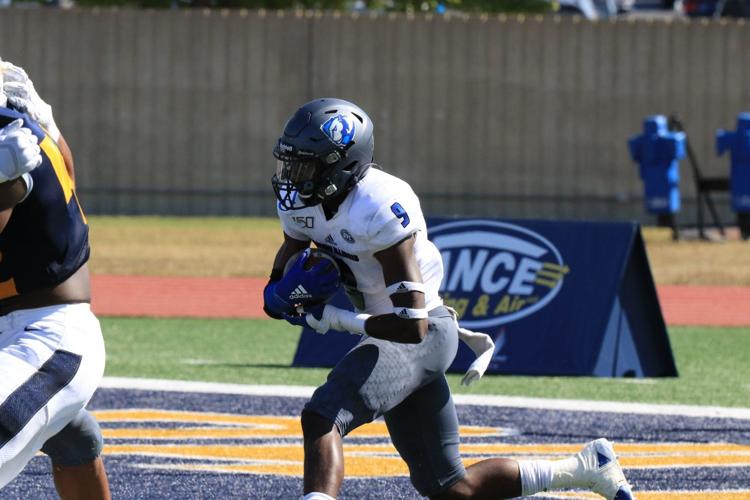 Harry Woodbery vs. Murray State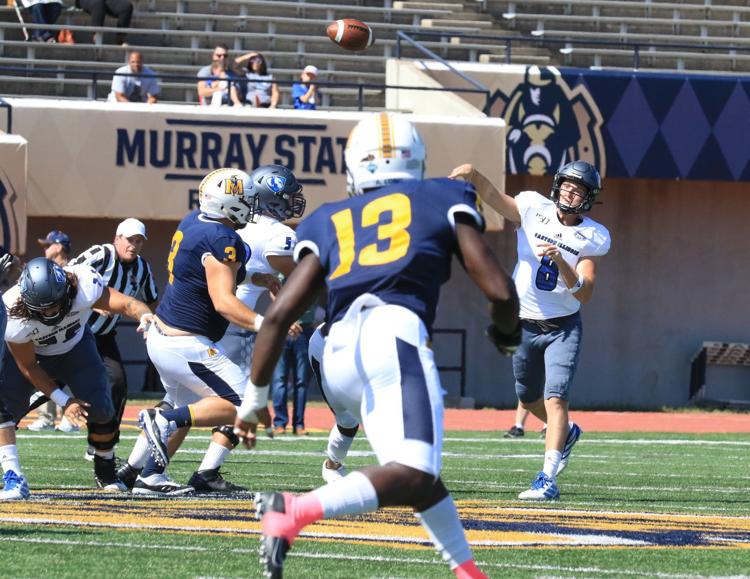 Harry Woodbery vs. Tennessee Tech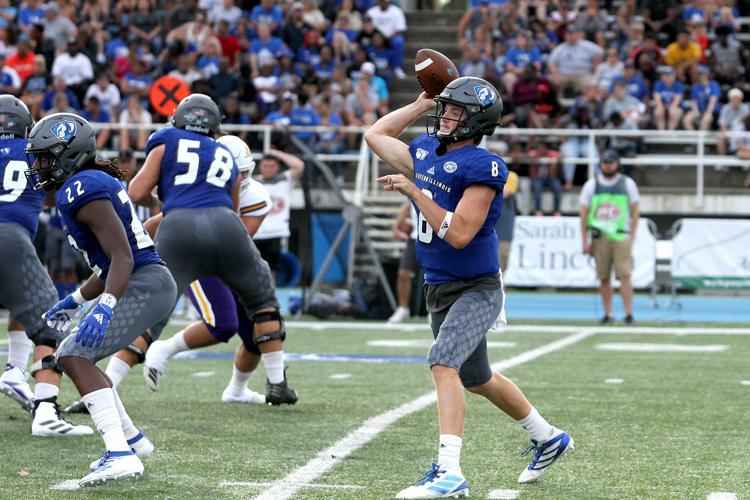 Jaelin Benefield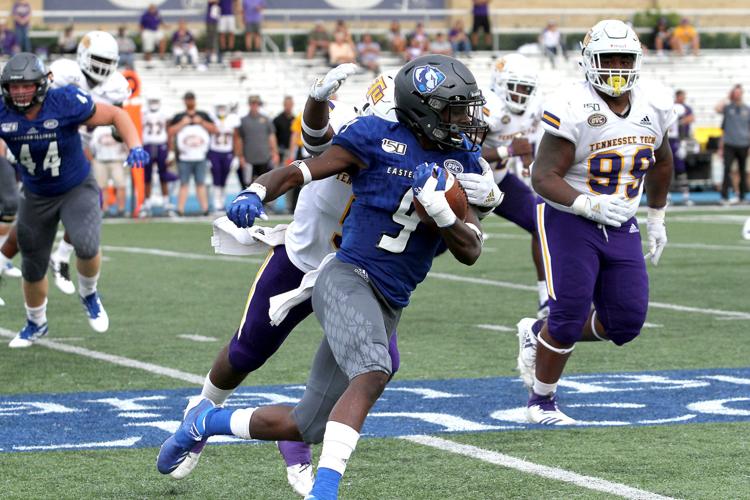 Harry Woodbery vs. Indiana State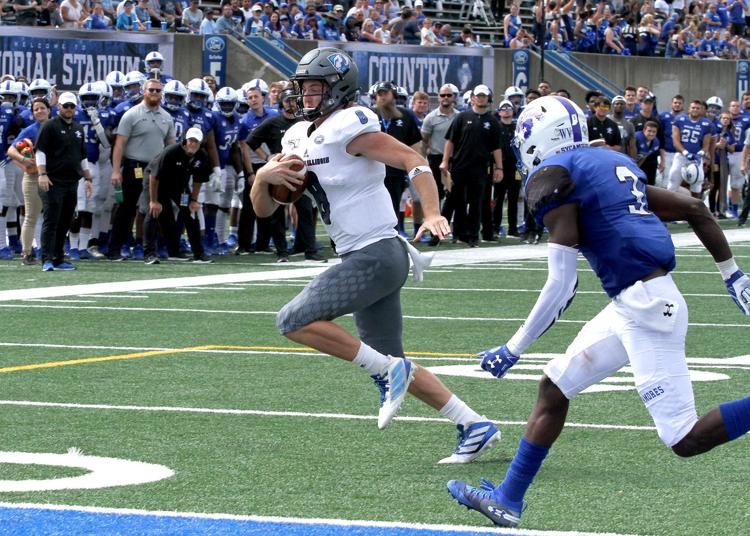 Eastern Illinois vs. Murray State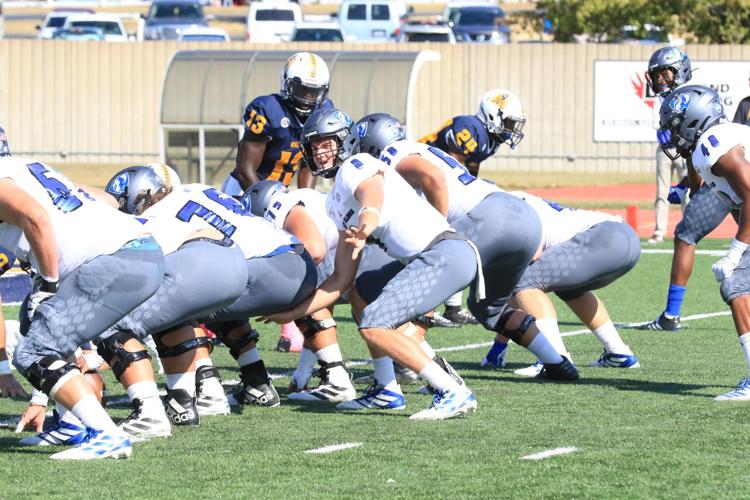 Joe Caputo, Anthony Shockey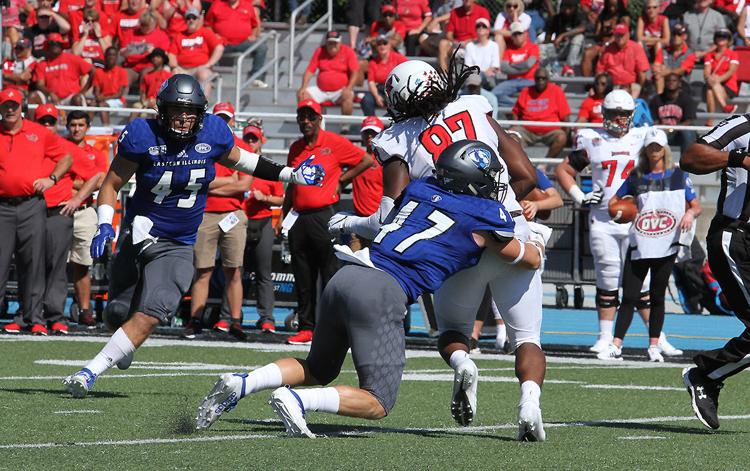 Eastern Illinois Indiana Football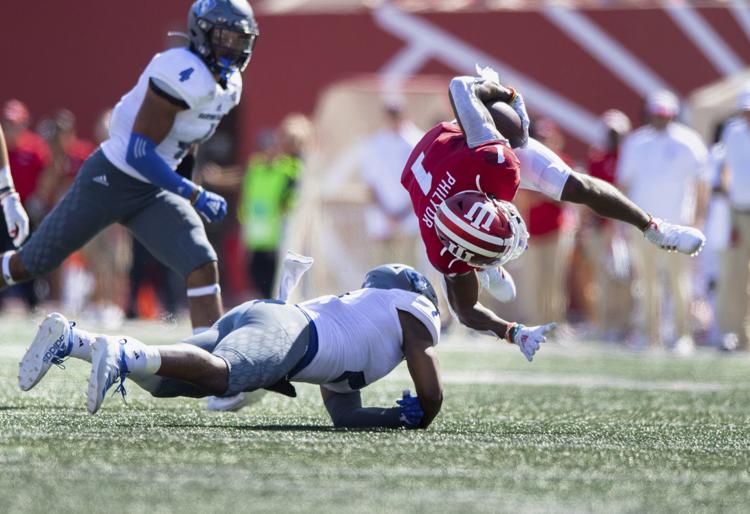 Eastern Illinois Indiana Football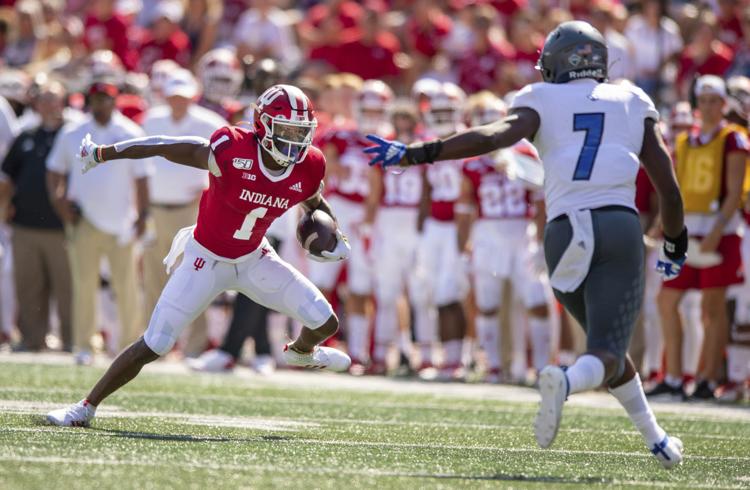 Eastern Illinois vs. Chattanooga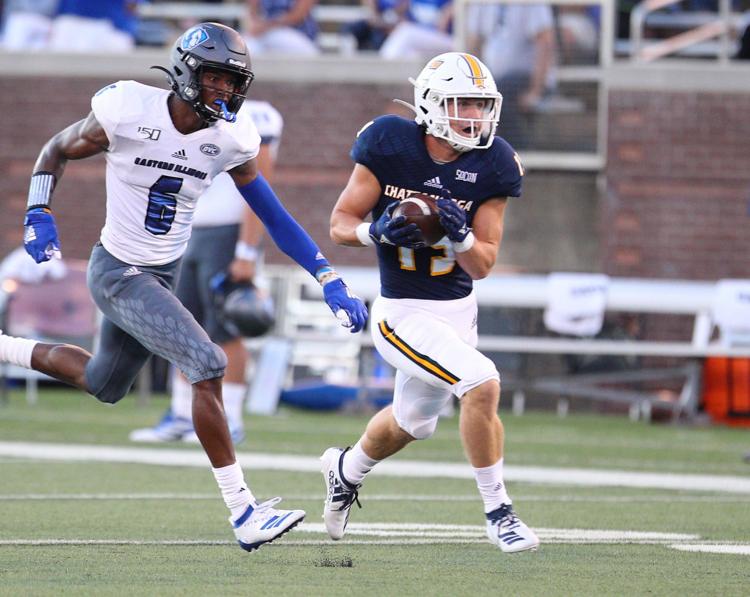 EIU vs. Chattanooga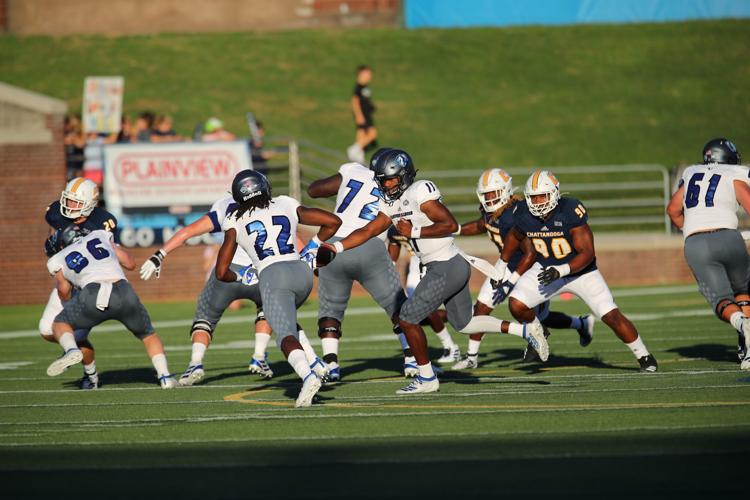 J.J. Ross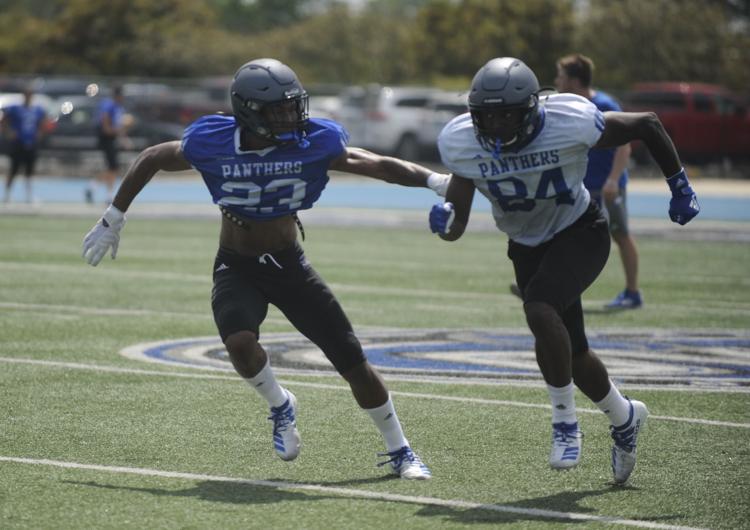 Chris Bowers
John Kuceyeski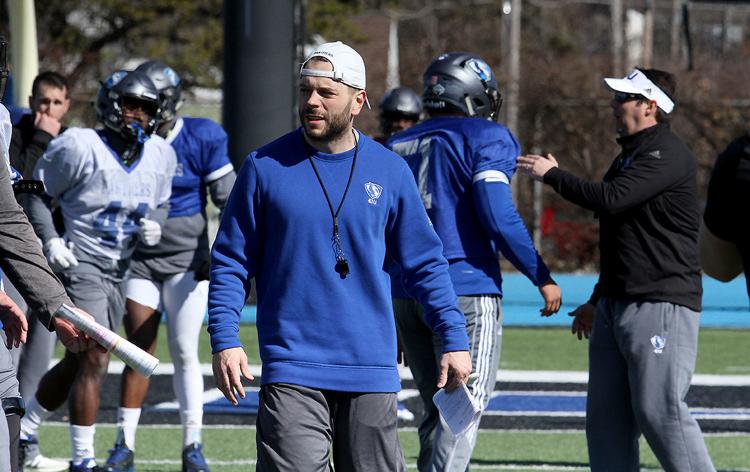 John Kuceyeski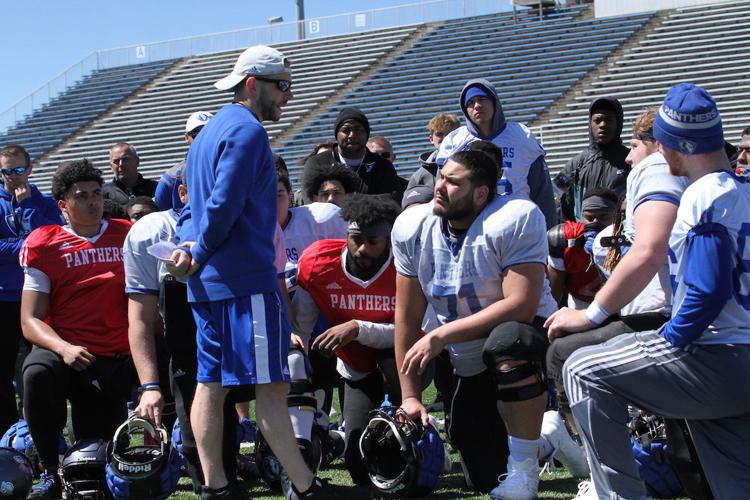 Dan Hernandez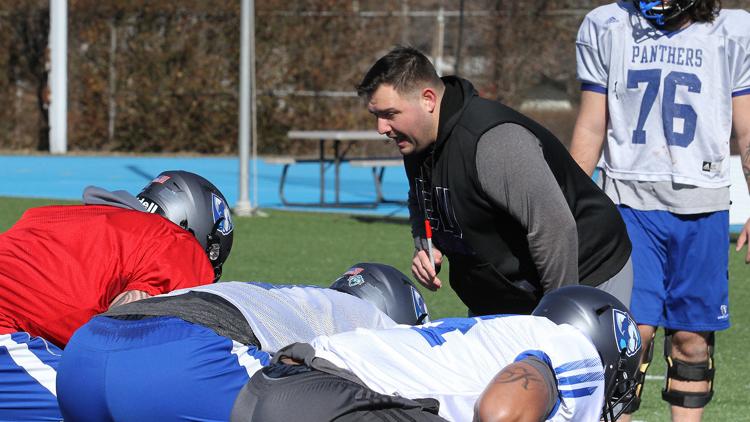 Adam Cushing introduction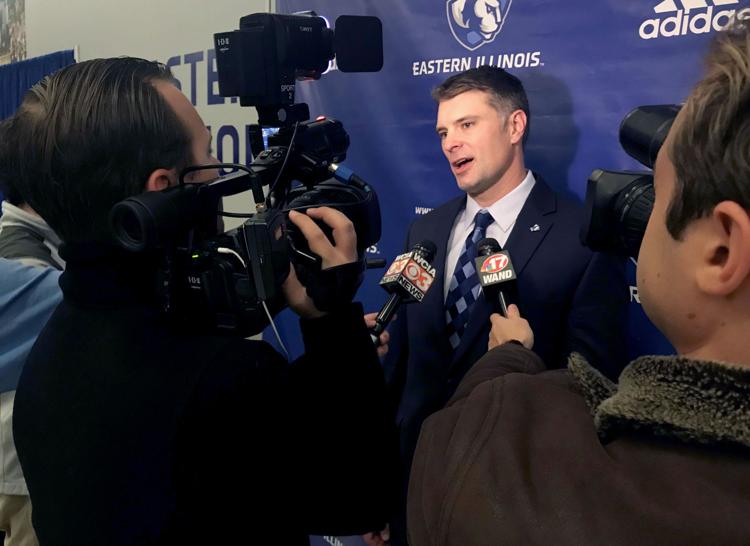 Adam Cushing introduction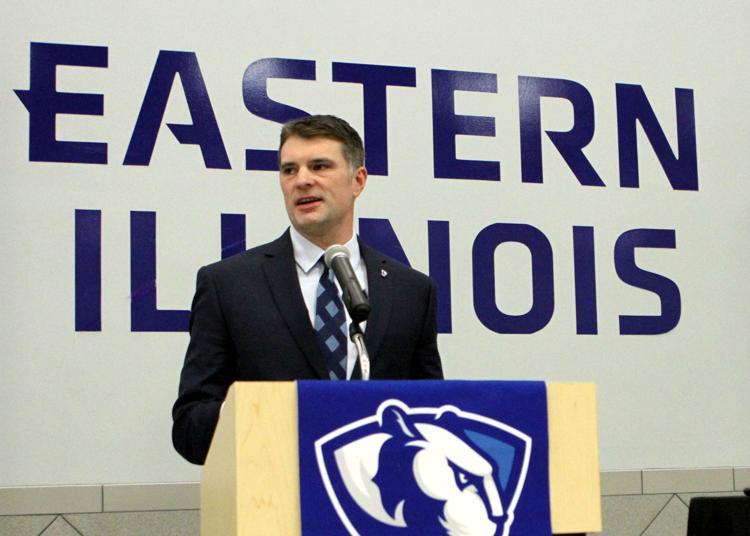 Adam Cushing introduction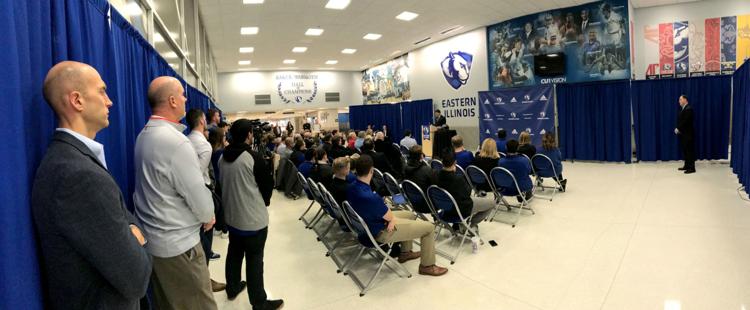 Contact Patrick Engel at (217) 238-6856. Follow him on Twitter @PatrickEngel_