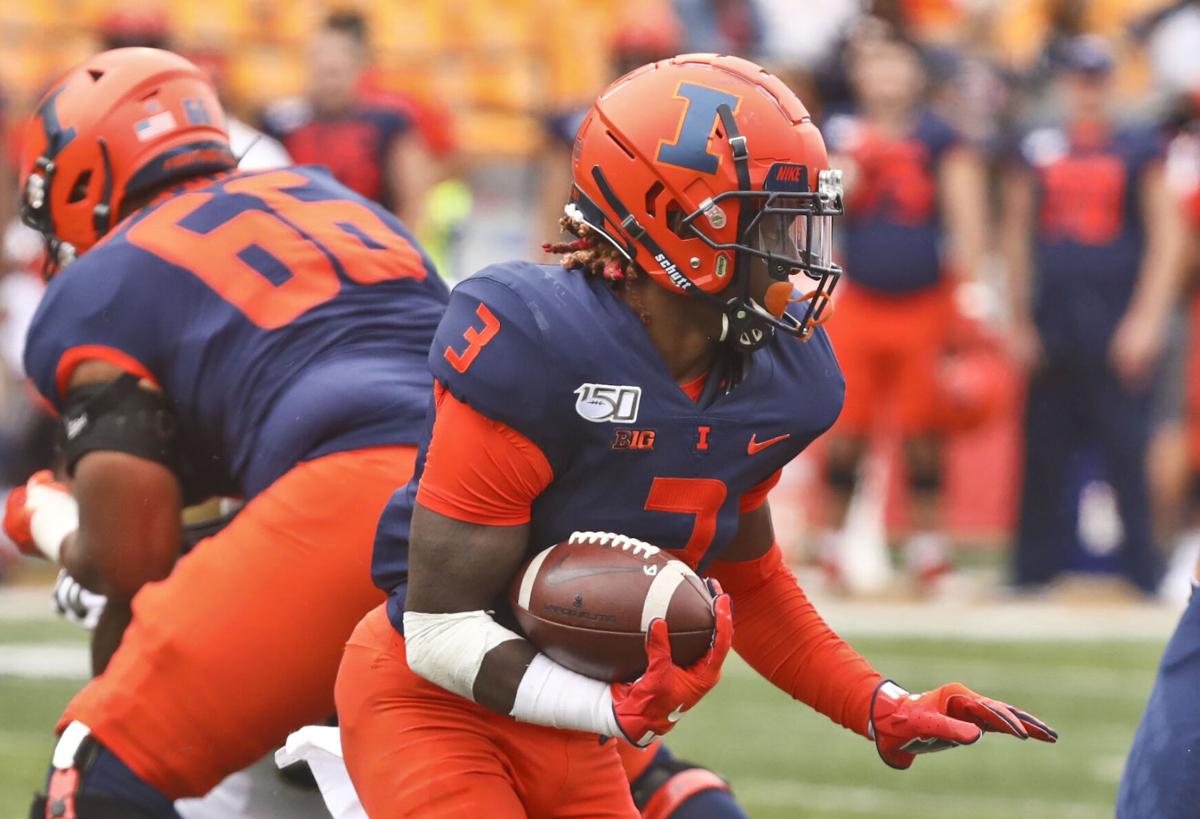 CHAMPAIGN — Sometimes one line of affirmation has a way of sticking to the psyche like glue. 
Jakari Norwood remembers on instance particularly well. Towards the end of training camp last season — back when training camps ended in August and not a COVID-driven October ending — former running back Dre Brown provided the words.
"If you just get a little more weight on you, you're going to be a complete back and you're going to do a lot of this team," Norwood said Thursday, recalling Brown's words. "I can see it. The way you run and what you have shown me since you've been here is definitely going to help."
That stuck with the speedy 5-foot-10, 186-pound running back from Deerfield Beach (Fla.) High School — where he was teammates with Illinois tight end Daniel Barker. Norwood played sparingly last season with Brown, Reggie Corbin and Ra'Von Bonner getting the bulk of the handoffs. Those three and running back Mike Epstein, Norwood said, kept with the reaffirming messages.
"They were talking to me like, 'Oh, you're going to be special. You're going to play in the offense and you're going to help this team one day,'" Norwood said. "It definitely helped my confidence grow a lot."
Brown and Corbin exhausted their eligibility and Bonner opted out of the season because of concerns surrounding the coronavirus, meaning the Illinois football backfield will have a different look when the season opens on Friday, Oct. 23 at Wisconsin. Norwood will be a part of that rotation.
A healthy Epstein will be in the mix and has been exceptional when he's on the field. Chase Brown, a transfer from Western Michigan who took a redshirt last year, will be in the rotation. So will Norwood, a redshirt sophomore who ran for 94 yards last season with 50 coming on one run against UConn.
He played in six games last season as he prepared to take on a bigger role this year. He's known for his speed and ran track in high school before enrolling at Illinois early in 2018. As a junior in high school he ran a 10.87-second 100-meter dash and a 22.26 second 200-meter dash.
It became clear last season that an opportunity would open up for a bigger role in the offense this year. Norwood knew he had to be ready. Time with strength and conditioning coach Lou Hernandez helped. Norwood said he was 158 pounds when he got to Illinois as a freshman and is 186 now, but made sure not to lose any of his speed. The difference? Now Norwood can drop his shoulder into contact.
"We have seen him build his body up, get stronger, faster, all of that," Illinois head coach Lovie Smith said. "Now he's a guy who has been in the system a while, he knows what he's doing. He's one of the upperclassmen, you could say. He has position flexibility, too. He can catch the ball, even though he hasn't caught it an awful lot, he has excellent speed. He'll be one of our running backs."
Norwood took a redshirt as a true freshman in 2018, playing in three games with five carries and a reception. The time off the field was needed to understand the playbook, get bigger and settle into the system. In an ideal world, Smith said, that'd be the path for young players. But when Smith made a commitment to youth in the 2017 season, that wasn't the case. Freshmen were thrown into the fire to figure things out against older competition.
Norwood had the benefit of stepping back and learning from those in front of him.
"It was me understanding that maybe I wasn't ready yet," Norwood aid. "I had to get in the weight room, get bigger and learn a little bit more. Sitting behind Reggie (Corbin) and Dre (Brown) — two guys who were successful and, on top of that, very smart — in film sessions they taught me a lot and showed me different things on how to be successful."
It didn't hurt that his cousin, reigning NFL MVP and Baltimore Ravens quarterback Lamar Jackson, offered a reassuring ear during Norwood's redshirt year. The two grew up in the same neighborhood, Norwood said, and still catch up when they're in Florida at the same time.
"Even when I talked to him about the redshirt and sitting out, he told me a lot of stuff like it's not a bad thing and keep doing this or that; keep your focus on this," Norwood said. "It really helped me understand that I can get a lot accomplished just like he is."
Norwood has been preparing and his teammates, past or current, have been assuring him that he's ready. The path to a spot in the rotation has been more traditional by college football standards: redshirt, playing sparingly, a chance to break out.
"It's a progression you have to go through and Jakari has," Smith said. "There's been flashes we've seen. We want to see this next step, which we believe he'll do."
---
PHOTOS: 32 historical Illini photos
Looking up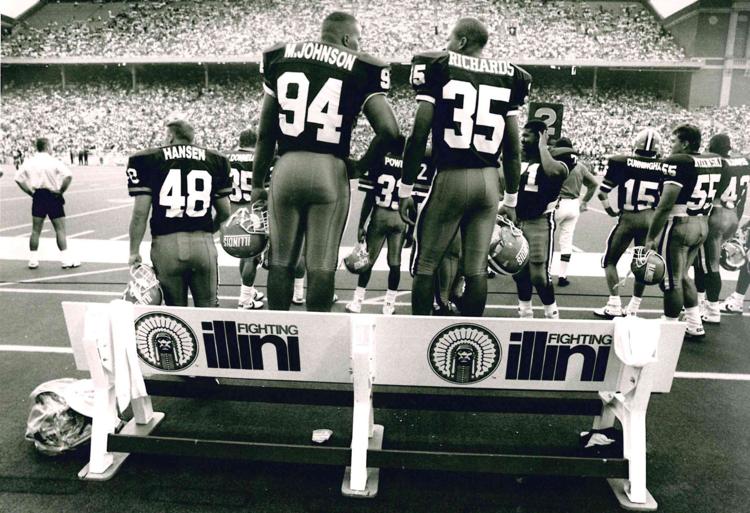 Good Block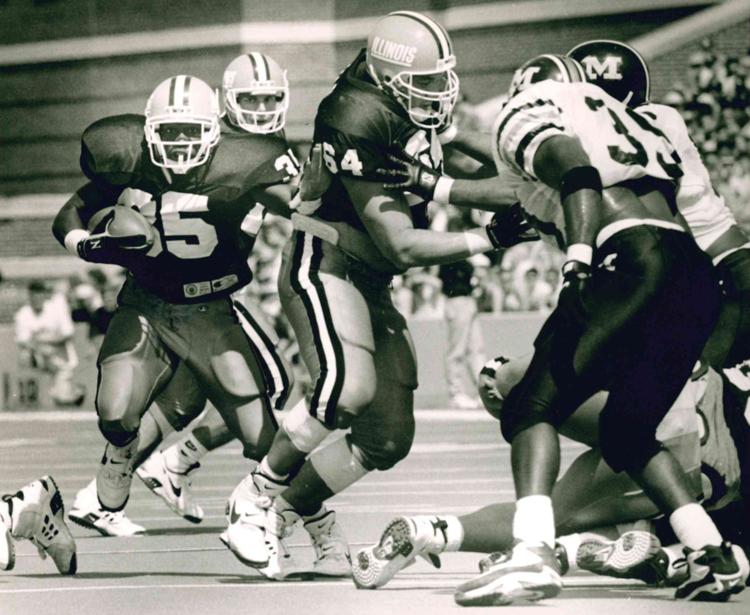 Taking a Dive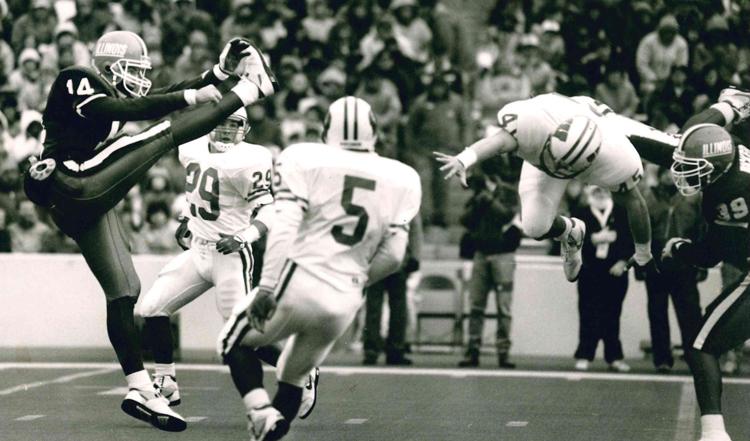 On the loose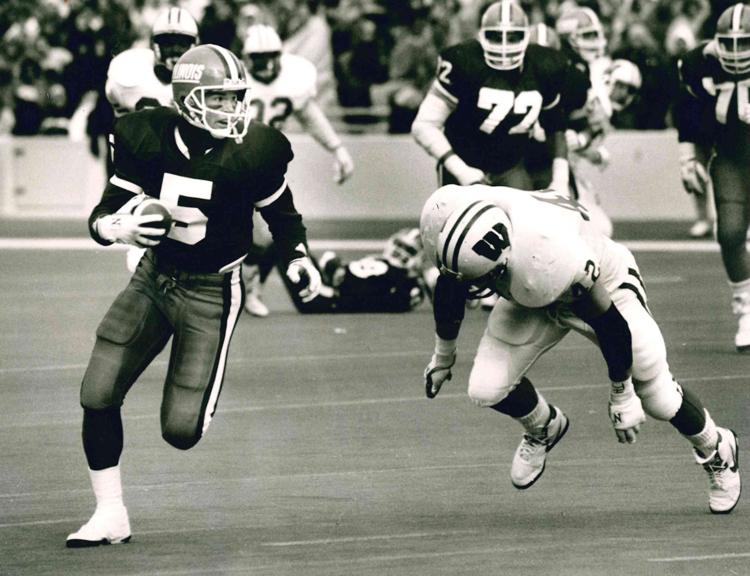 University of Illinois Football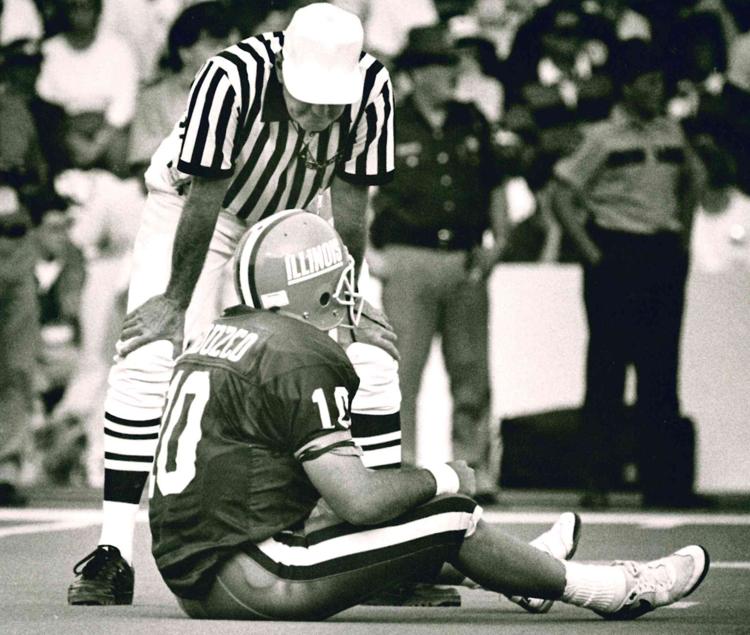 Coming at ya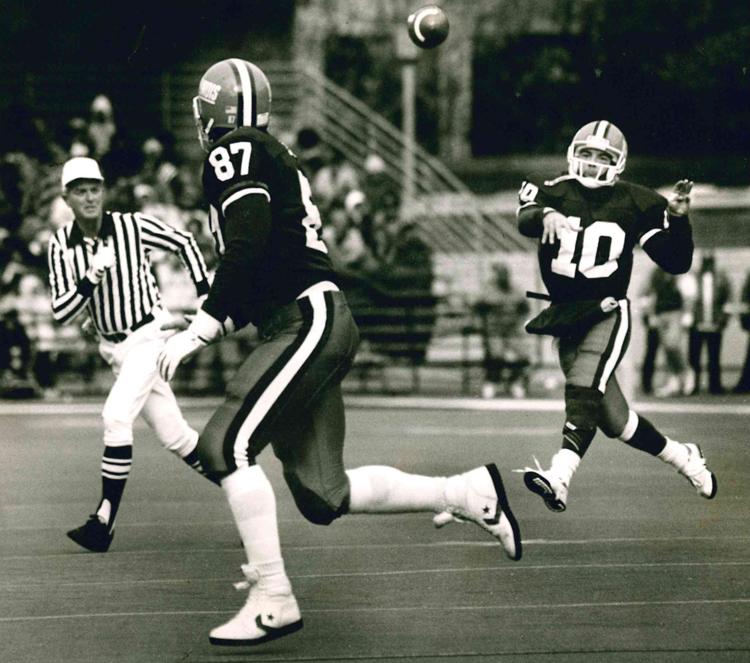 To run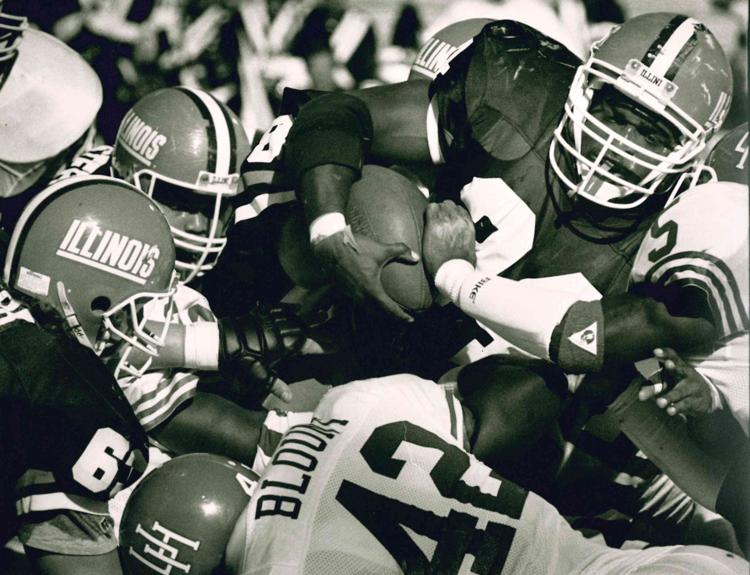 Joyous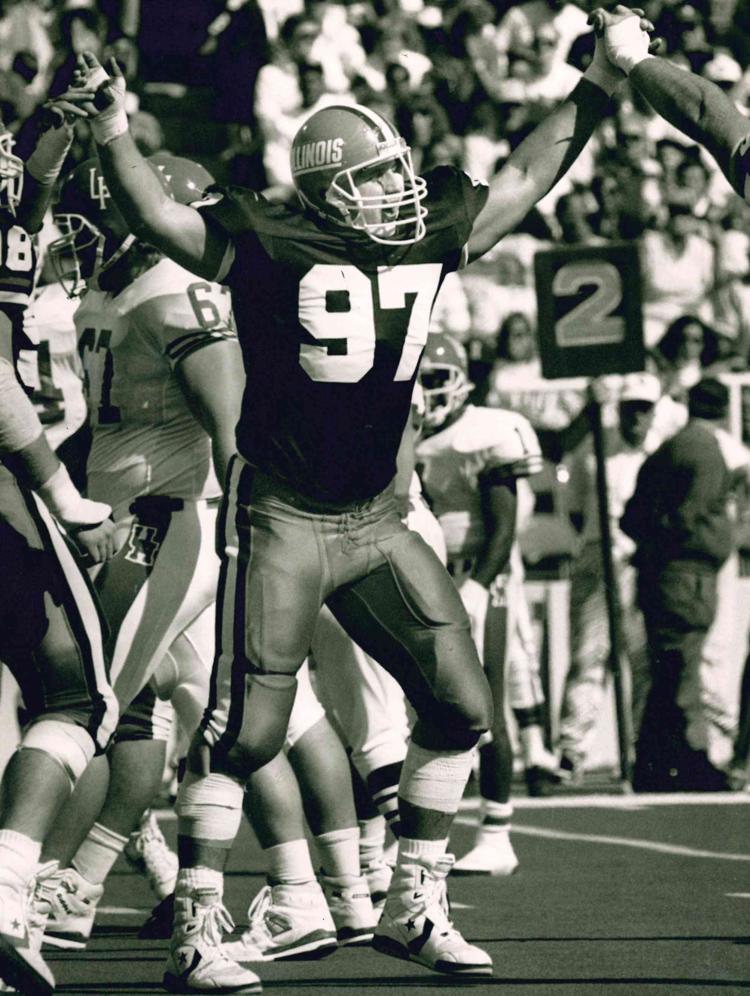 Lester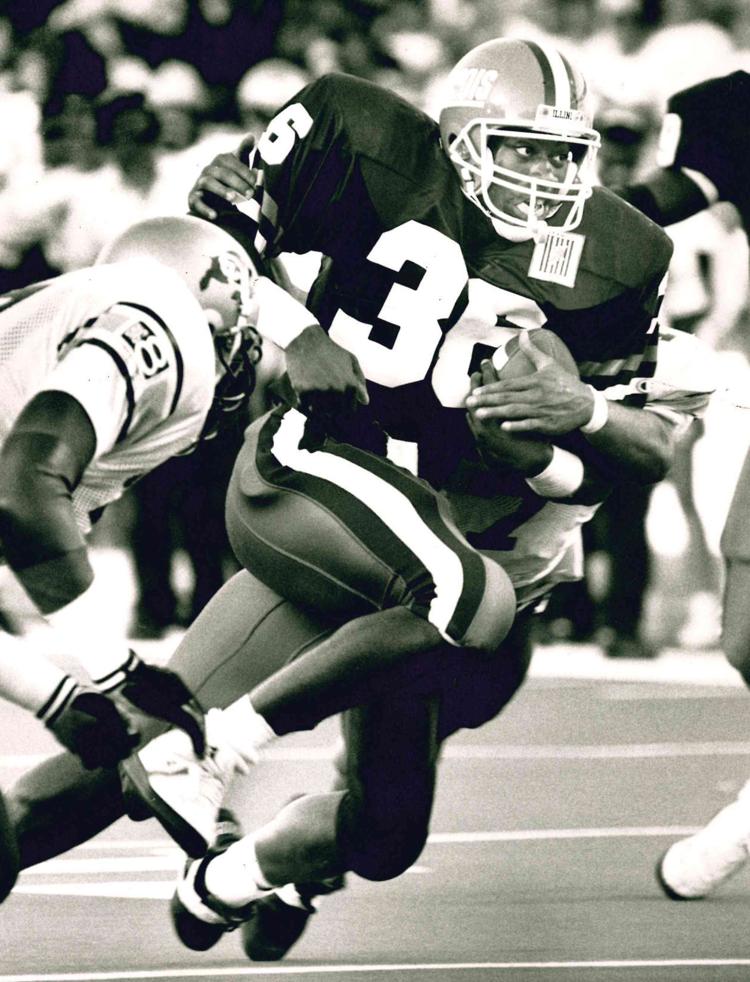 Sack attack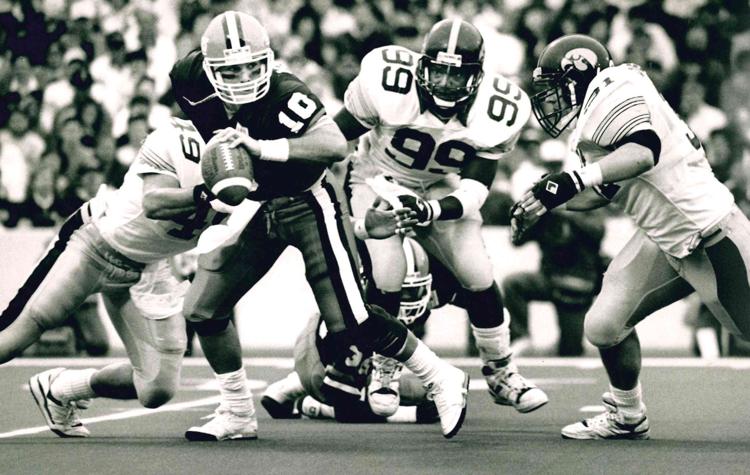 Waiting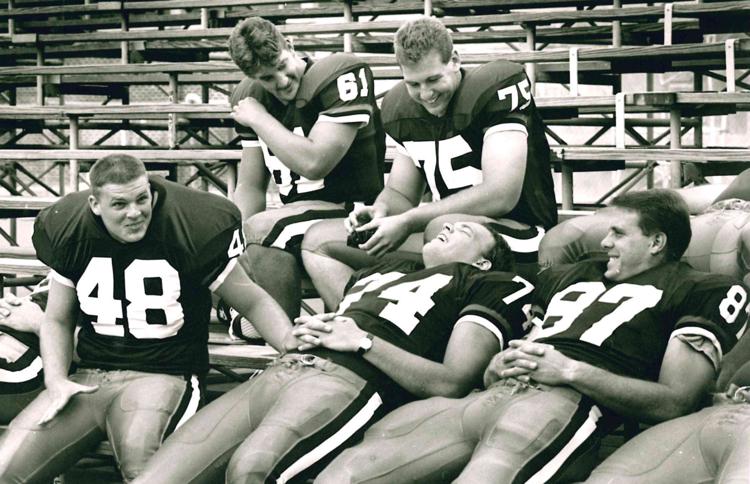 A coming through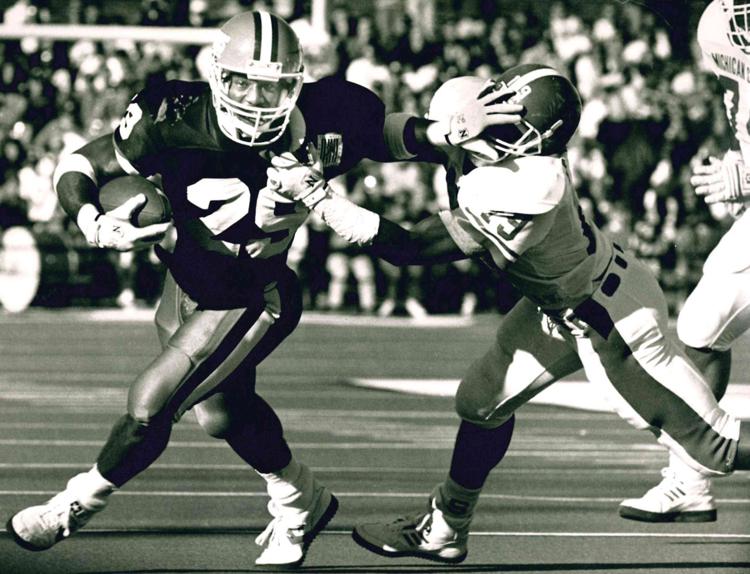 Sideline maneuver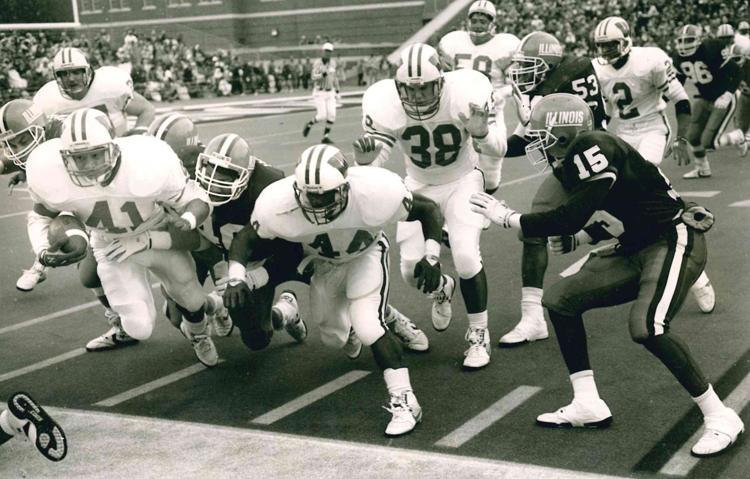 Mowing them down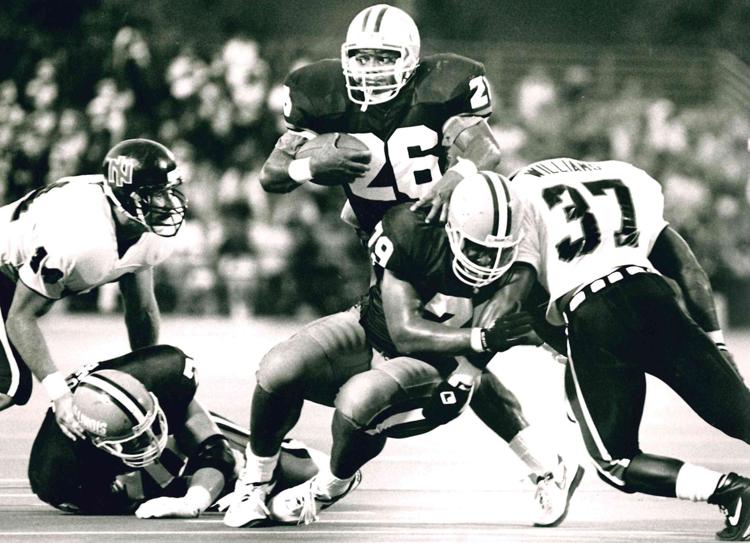 That's my buddy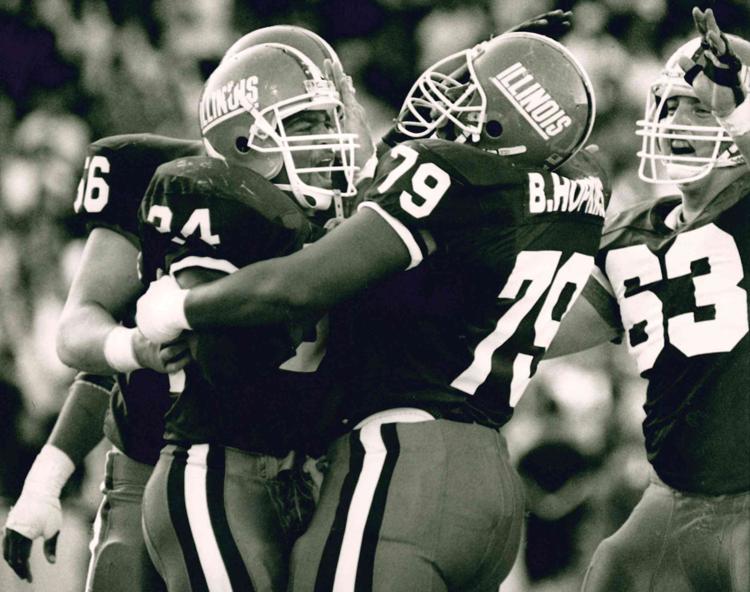 1992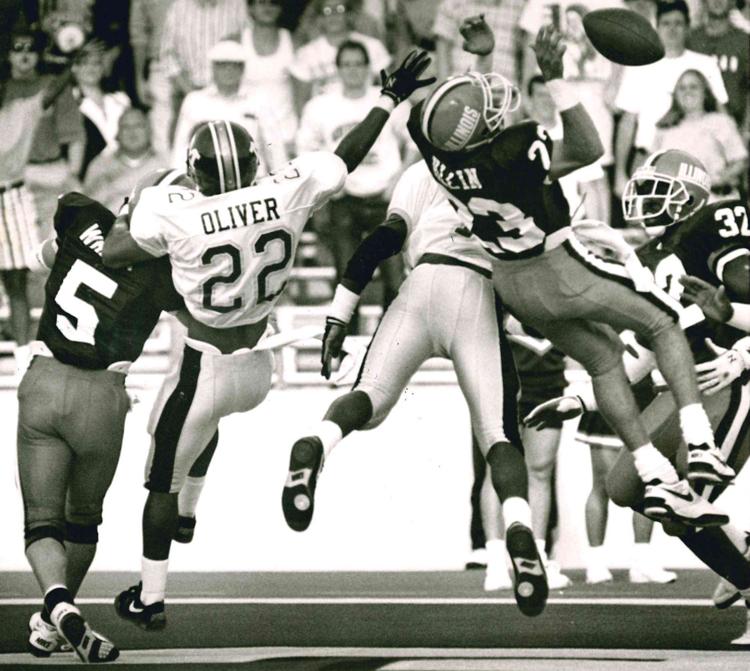 Traffic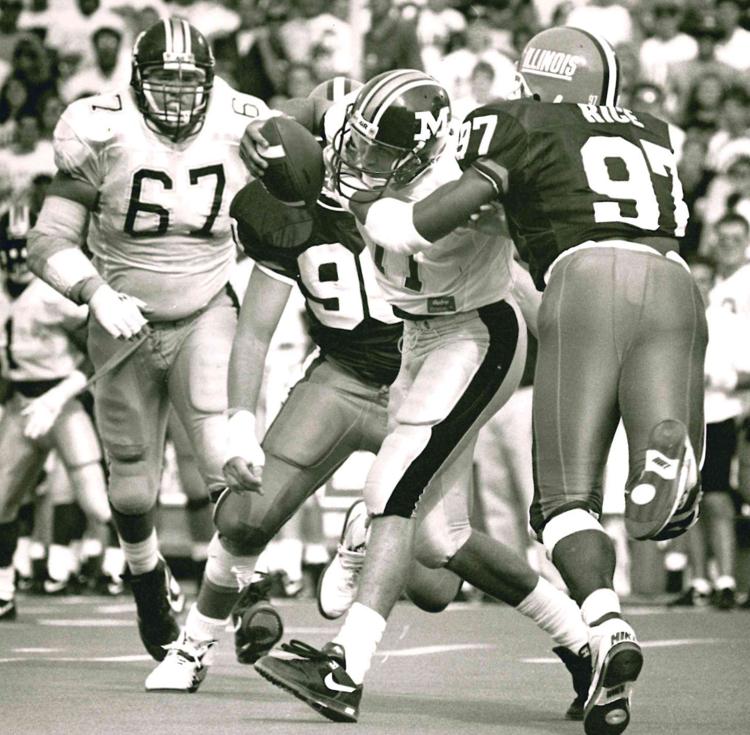 Busting through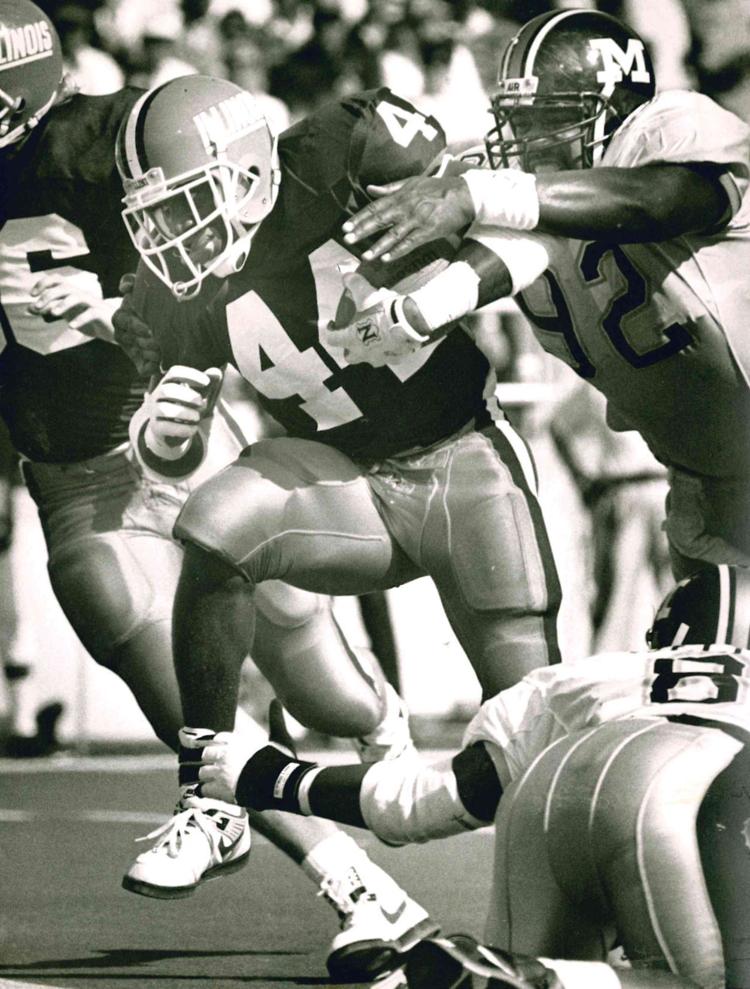 Final Exit
Scrum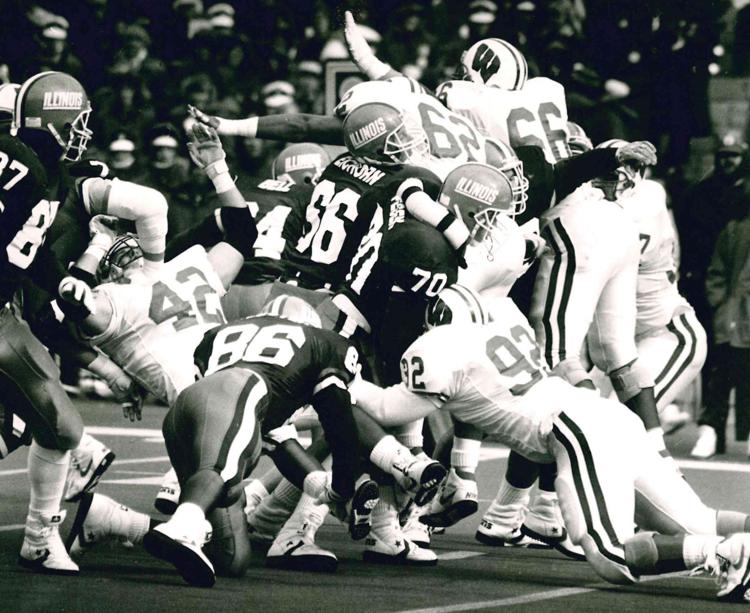 On the run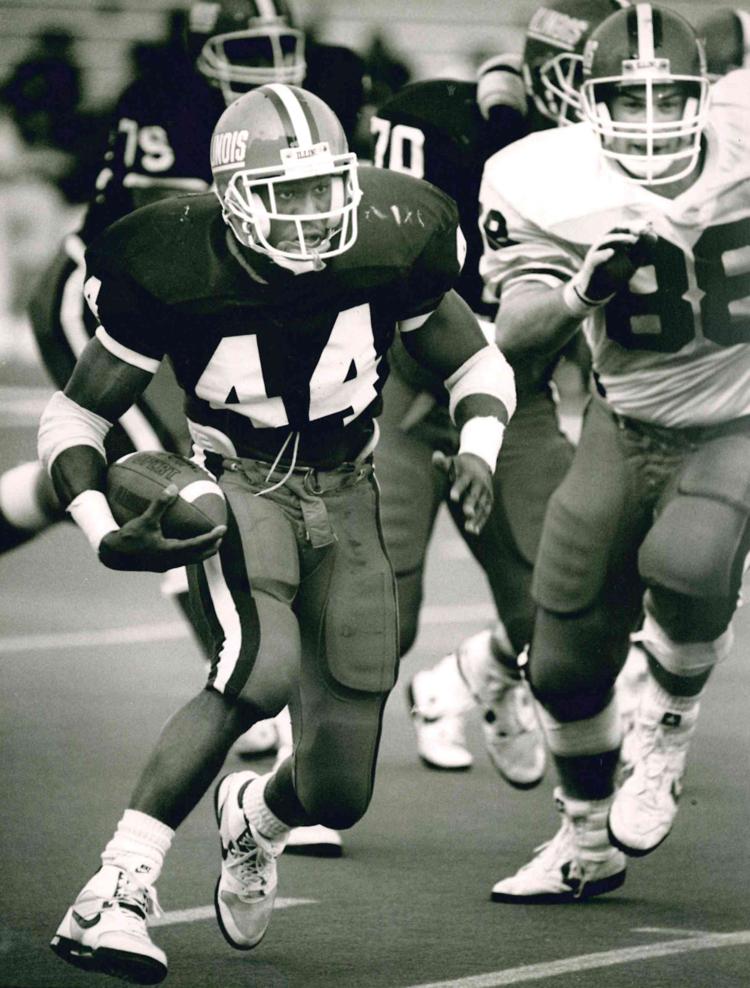 Sack attack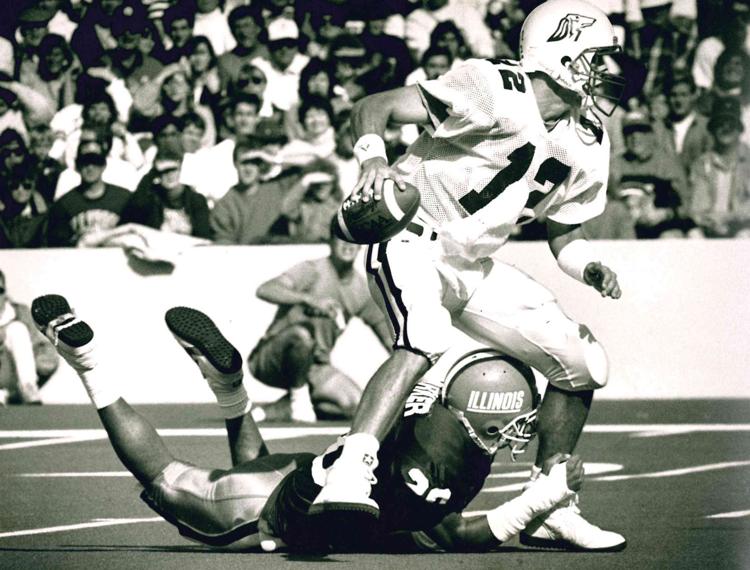 Pileup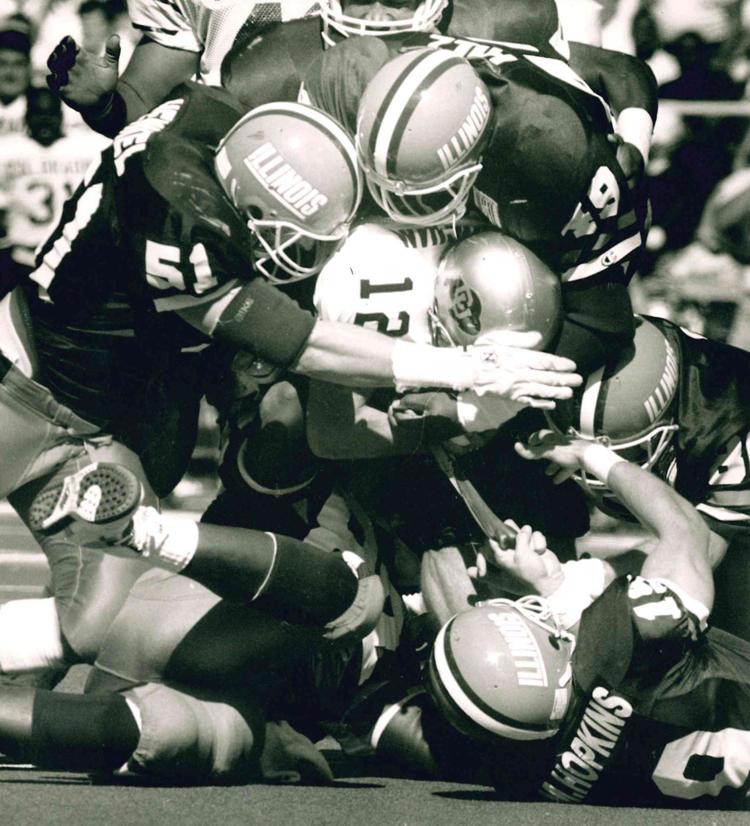 Take that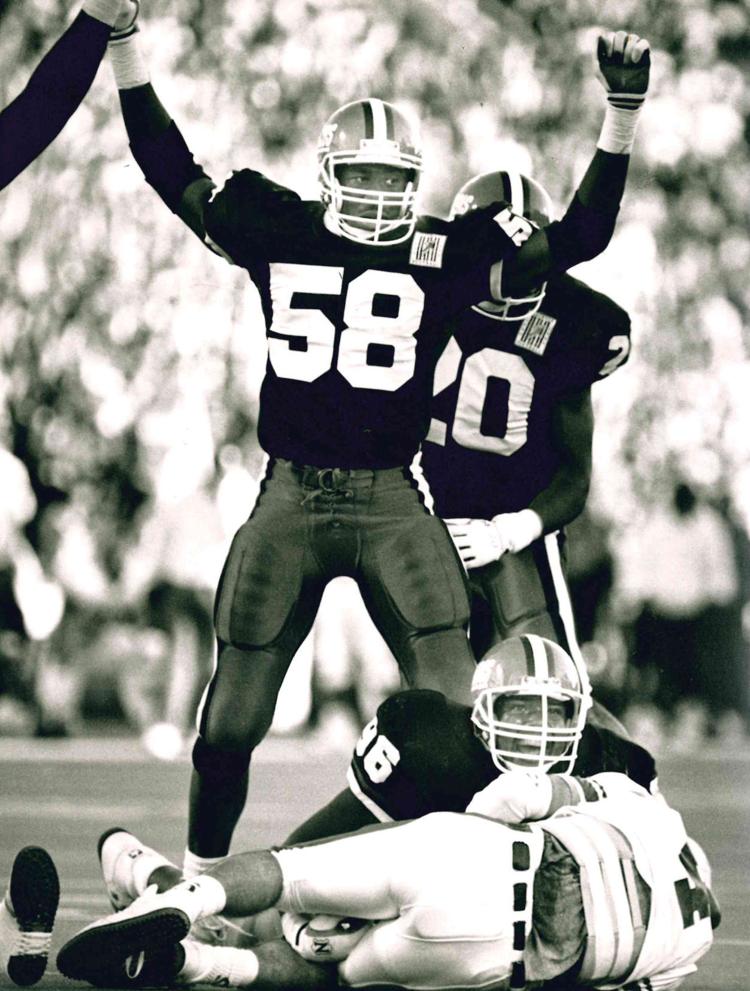 1991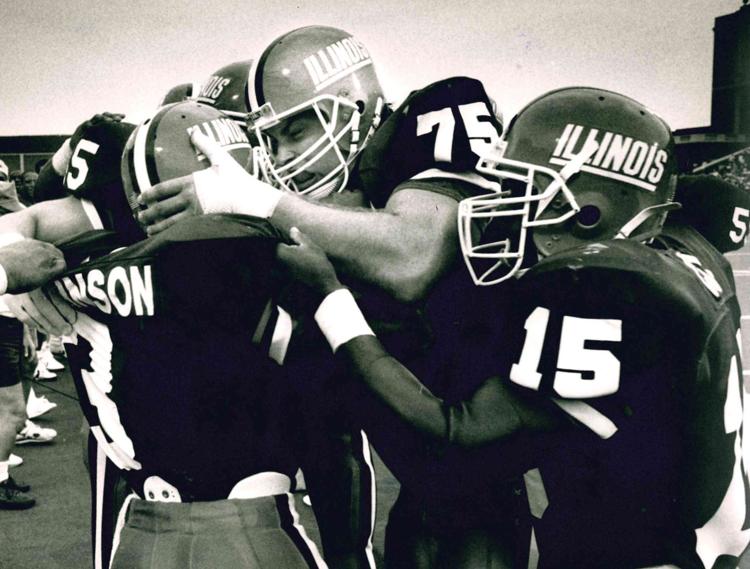 Lean on me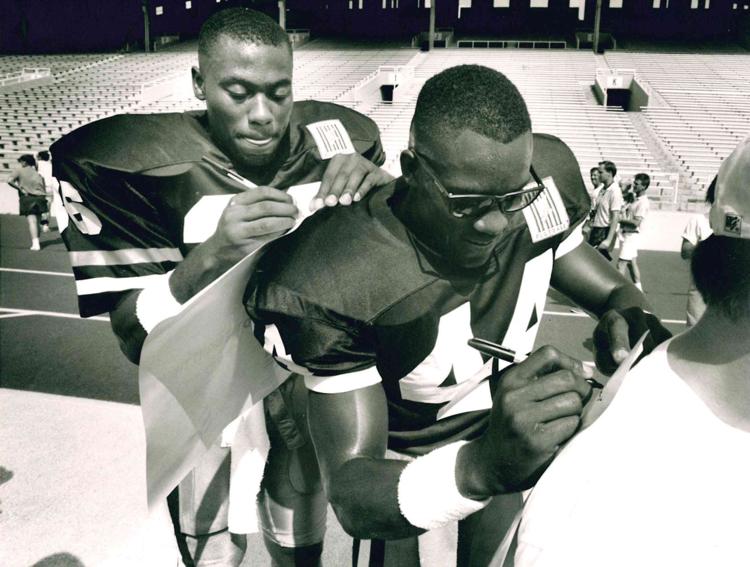 Way to go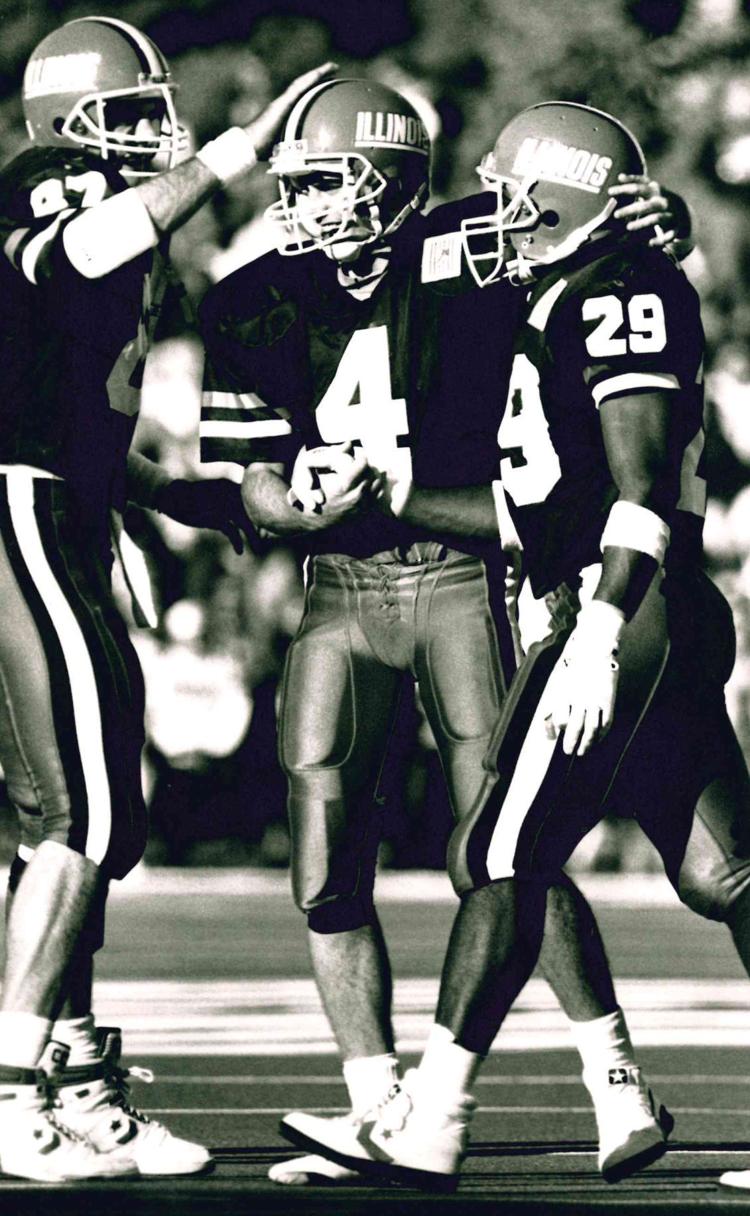 1991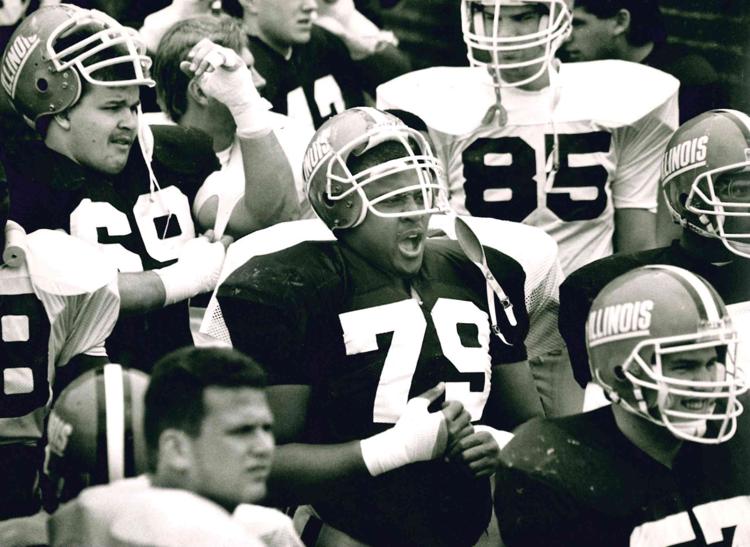 The peoples' choice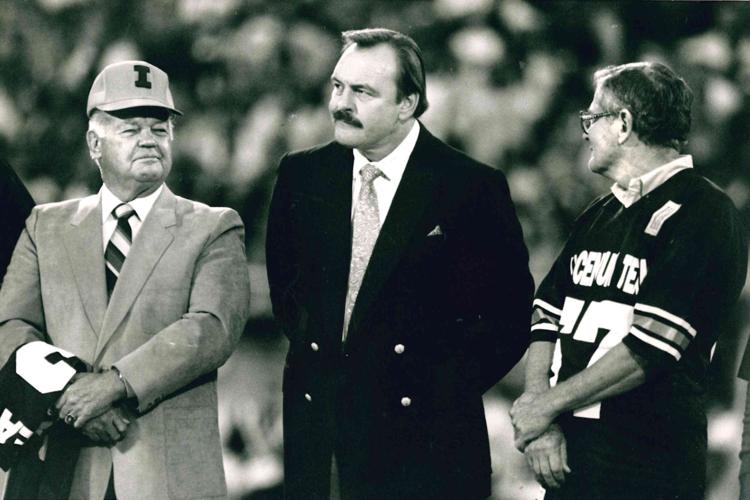 It's good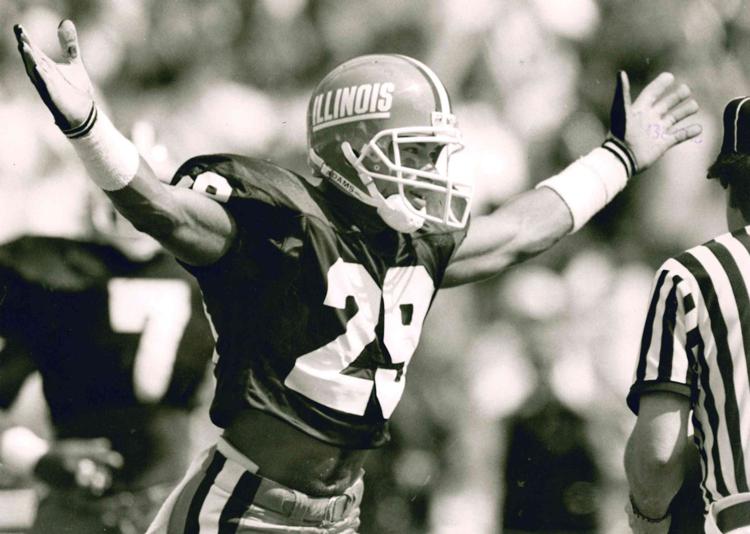 Touchdown Hero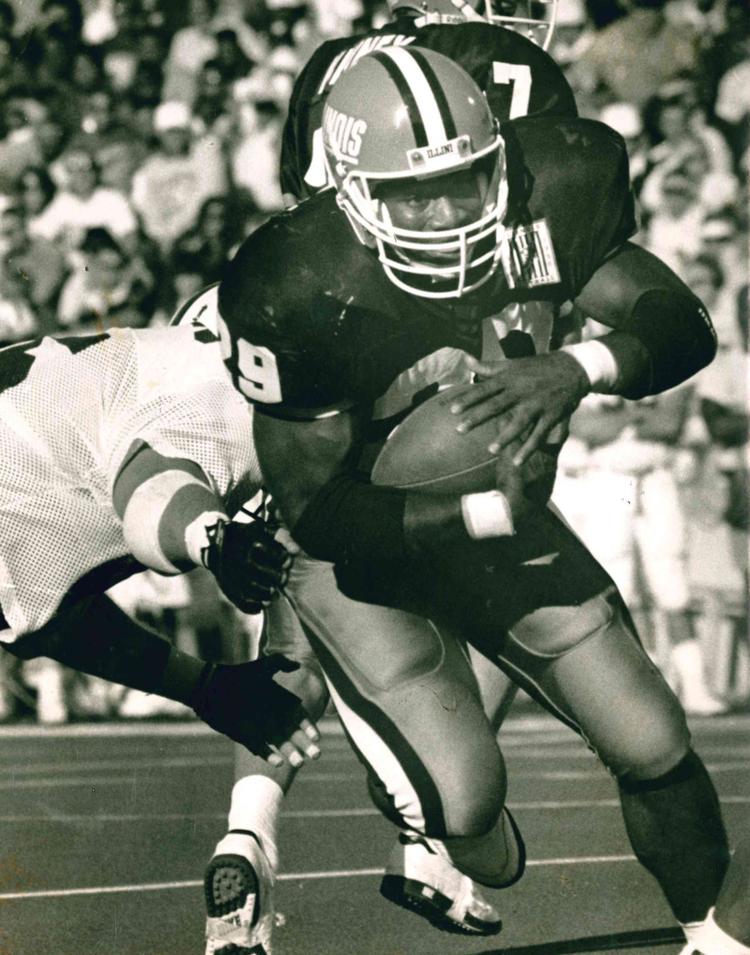 That's Six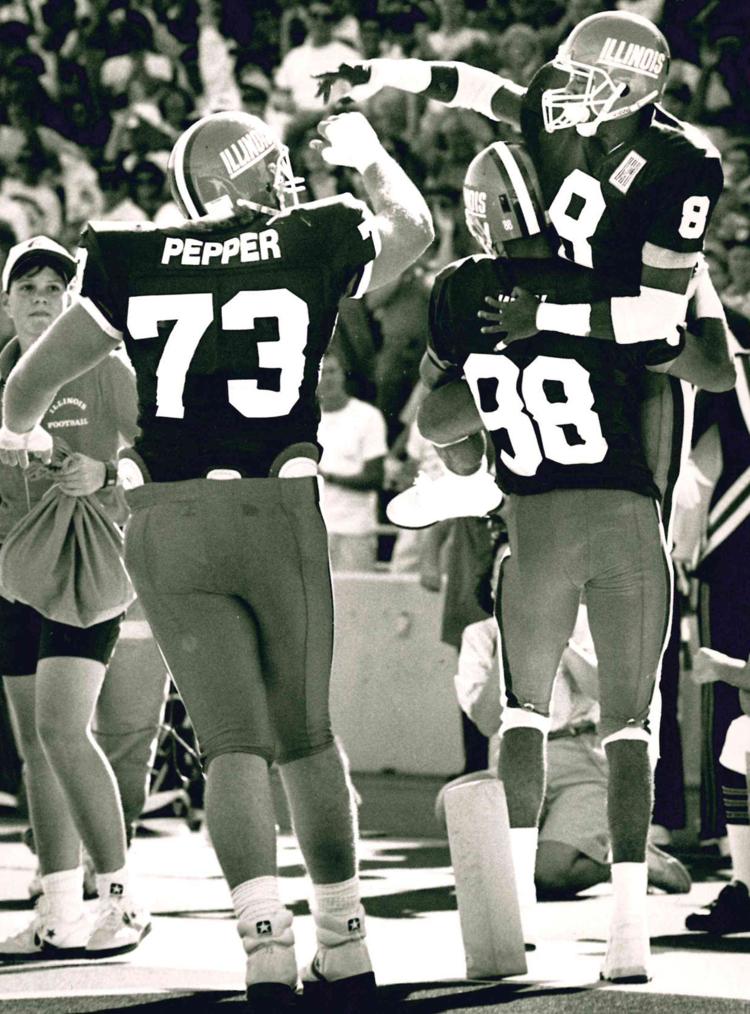 Contact Joey Wagner at (217) 421-6970. Follow him on Twitter: @mrwagner25
Be the first to know
Get local news delivered to your inbox!