MATTOON — The Lake Land women's basketball team had dreams of winning a national championship after advancing to the NJCAA Division II women's…
CHARLOTTE, NC — Following the recent recommendations from the Center for Disease Control and Prevention (CDC) the National Junior College Athl…
The Lake Land women's basketball team's run to the NJCAA Division II National Tournament has been put on hold.
One of the youngest Lake Land women's basketball teams ever  has exceled d in its defensive play as they are fifth in the nation in points all…
MATTOON -- A short time after noon on Tuesday a big scream went up in the Lake Land Fieldhouse from the Lake Land women's basketball team as t…
Lake Land held GRAC heavyweight Wabash Valley to 24 points below its season average, but shot just 27 percent in a loss Wednesday night.
The No. 7 Lady Lakers have won four games in a row.
Lake Land (5-11) allowed 48 points in the second half.
Dave Johnson, in his 19th season at Lake Land with a 452-249 record, has mastered his formula for navigating the short-term nature of junior c…
Lake Land men's and women's basketball traveled to Springfield for a doubleheader against Lincoln Land on Saturday.
Ex-Mattoon volleyball players were two of the five Lakers to earn GRAC postseason volleyball awards, which were announced Monday.
Oliver Dunn, an infielder on the Lake Land baseball team and native of Australia, was selected to play in the 2019 Southeast Asia Games. 
The Lakers lost in the semifinal round of the Midwest District B Tournament.
The Lakers' season continues after losing in the Region 24 tournament.
The Lakers begin postseason play on Friday
MATTOON -- Lake Land women's basketball coach Dave Johnson signed two JG-TC area players in Tri-County's Harley Barry and Casey-Westfield's Ja…
ST. GEORGE, UTAH -- The Lake Land softball team was eliminated from the NJCAA Division I National Tournament Thursday after losing to Chattano…
The development of Lake Land College softball players includes, among other things, the appreciation for reading a notoriously boring book. It…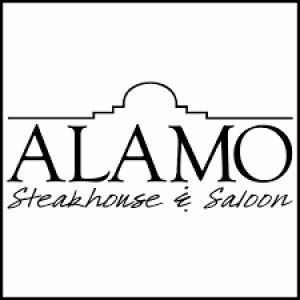 Alamo Steak House & Saloon
CENTRALIA -- With their backs against the wall, the Lake Land softball team won the National Junior College Athletic Association Division I Re…
CENTRALIA—John A. Logan defeated Lake Land 11-0 in its first game of the National Junior College Athletic Association Region 24 Division softb…
Softball wins two vs. Frontier
MATTOON — Lake Land's softball team extended its winning streak to seven games with a Great Rivers Athletic Conference doubleheader triumph ov…
PARK HILLS, Mo. — Lake Land softball extended its winning streak to five games by sweeping a doubleheader over Mineral Area College Friday 16-…
Softball goes 3-1 over weekend