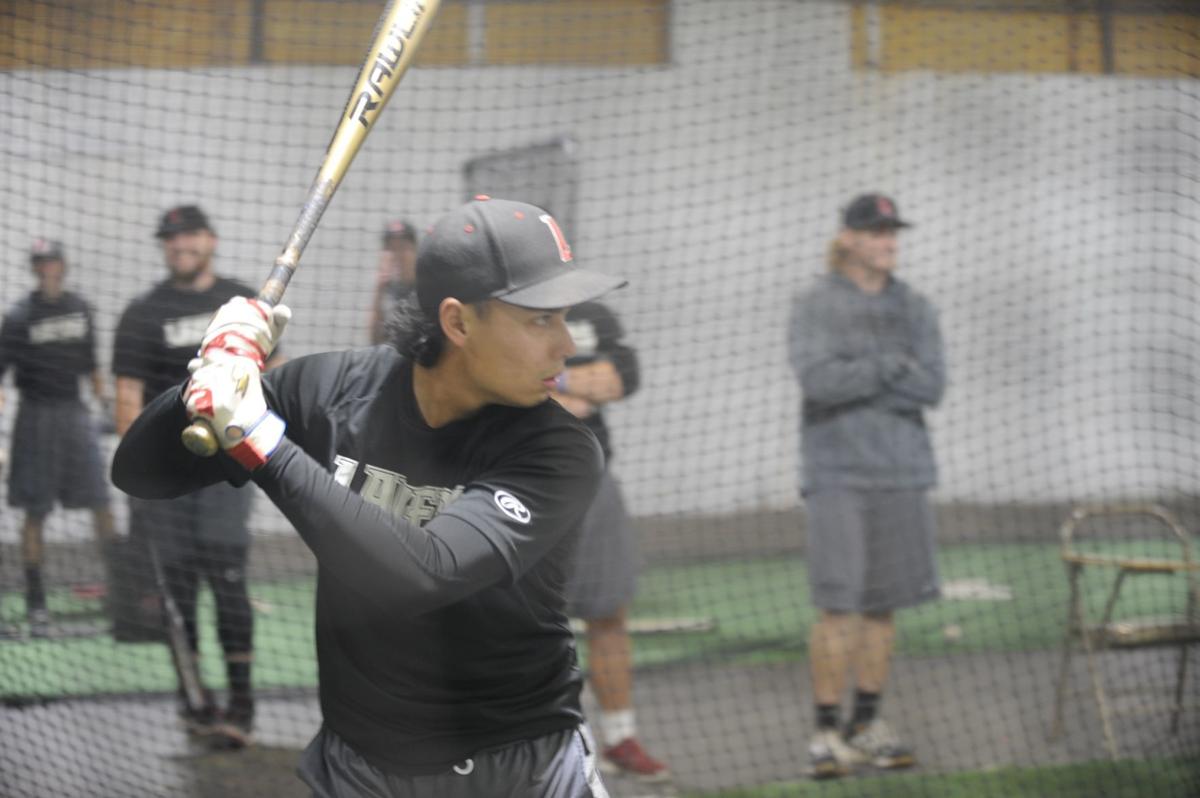 MATTOON — Oliver Dunn rode his baseball abilities from Australia to northern Michigan to east central Illinois, leaving family behind for the last year and a half as he chased a path to further his career.
His journey now includes a brief stop back home, or at least close enough for his parents to see him play for the first time in nearly two years.
Dunn, an infielder on the Lake Land baseball team and native of Australia, was selected to play in the 2019 Southeast Asia Games. He's playing on Thailand's national baseball team, though, because of his mother's lineage. She was born in Thailand, thus making him eligible to play on the team. He leaves Thursday for the Philippines, where this year's games will be held. Baseball begins on Dec. 3.
"It's a big part of my culture," Dunn said. "I've gone back to Thailand on holidays to see family. I'm just happy I can do something for my mom's side of the family that I don't get to see as much."
The SEA Games is a multi-sport event held every other year and run under the supervision of the International Olympic Committee and the Olympic Council of Asia. The winner of the baseball portion will boost its chances of reaching the Olympics and a qualifying round for the World Baseball Classic. The SEA games began in 1959, but baseball has been featured in only four of them, all since 2005. Thailand won in 2007 and took third in 2011, the most recent year baseball was included. The games' primary objective is to provide an outlet for international competition for smaller countries that do not often appear in the Olympics.
Winning the gold medal and continuing with the national team is, of course, the goal. But if nothing else, the trip will be a chance for Dunn to see family, which most of his Lake Land teammates can do simply by making a short drive. For Dunn and the Lakers' three other international players, the best their families can do is watch a live stream from afar.
You have free articles remaining.
"This is a tough transition for kids we get from Puerto Rico, Venezuela, and in his case, Australia," Lake Land coach Julio Godinez said. "They don't have the luxury to go home to mom and dad or get a home-cooked meal."
Dunn's chance to try out for the Thai national team came in the spring when an Australian MLB scout reached out to him and told him the team wanted to find more players who were of half-Thai descent. Dunn was intrigued and spent the summer doing a three-month audition, two in Thailand and one in China. He learned he made the team in mid-October.
"My mom's super proud of me for even getting the chance to try out," Dunn said.
Dunn grew up in Australia, where his father played and coached baseball. Australia does not have an equivalent of college baseball, though. Dunn figured his best chance at development and consistent opportunity to play games was in the United States. Australia's climate offers the chance for year-round games, but Dunn wanted a more intense environment. In Australia, amateur teams play on the weekend with an occasional mid-week game, he said, compared to the four-plus games per week many U.S. college teams play. He uploaded videos of his swing and games to a recruiting site for coaches to watch and evaluate.
One call eventually came from Bay de Noc Community College in Michigan's Upper Peninsula. Dunn accepted an offer and spent his freshman year there in 2019. He hit .315 with a .909 OPS with two home runs and 17 RBI in 28 games. He walked 17 times and struck out only eight. There was one problem, though. Games kept getting snowed out. Bay de Noc, at one point in early April, had four straight cancelations.
"We weren't able to play as many games because of the weather," Dunn said.
Dunn heard about Lake Land through friend and fellow Australian Jamie Young, a pitcher for the Lakers. He transferred late in the spring when then-Lake Land coach Bill Jackson offered him a spot and decided to stay after Godinez took over as head coach in July.
"To me, he's a guy who's going to bounce around, play short, second, third base and hit top-three in our lineup," Godinez said. "I can see him playing relatively every day and being a big asset for us defensively."
Contact Patrick Engel at 217-238-6856. Follow him on Twitter @PatrickEngel_