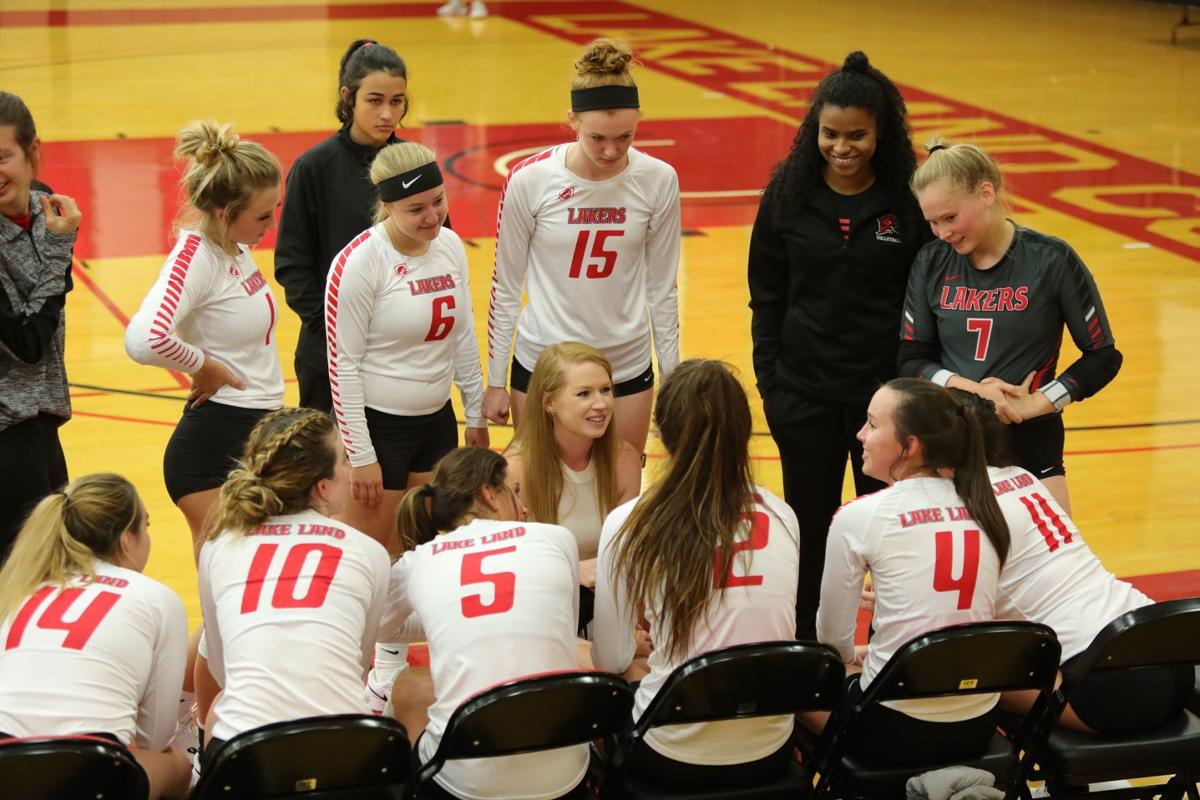 Lake Land volleyball will host the Midwest District B Tournament on Saturday at Laker Fieldhouse. The tournament is single elimination and involves teams from Missouri, Iowa, and Illinois. The winner moves on to the NJCAA Division I National Tournament in Hutchinson, Kan.
You have free articles remaining.
The first semifinal at 11:00 a.m. will feature the winner of the Missouri region, Missouri State-West Plains (16-18) and the third place team from Region 24, Kaskaskia College (22-13). The Lakers (23-14) will play their first match at 1:00 p.m. against the runner-up in the Iowa Region, NJCAA No. 6 Indian Hills Community College (33-3). The winners will face off at 5:00 p.m. with the berth to nationals on the line.
Lake Land won the right to host by finishing second at last week's Region 24 tournament. The Lakers knocked off Shawnee Community College and upset No. 2 seed Vincennes University in four sets. They then fell to the top seed, John A. Logan, in four sets. John A. Logan will be hosting the other side of the district tournament this weekend.