LAKE FOREST – After reviewing tape of the Bears 30-26 victory over the Falcons on Sunday here's how Matt Nagy started his Monday news conference.
Follow live scores and updates from the NFL.
Bears quarterback Nick Foles will start against the Indianapolis Colts on Sunday at Soldier Field, coach Matt Nagy said Monday.
Baltimore enters Week 3 ranked third in the league in scoring, averaging 35.5 points per game, while the Chiefs are eighth with 28.5.
INDIANAPOLIS (AP) — Xavier Rhodes delivered the first punch Sunday for the Indianapolis Colts.T.J. C…
SEATTLE (AP) — DK Metcalf made up for a huge first-half blunder by catching a 29-yard touchdown pass from Russell Wilson with 1:47 remaining, …
DENVER (AP) — Tom Brady threw three touchdown passes and Shaq Barrett celebrated his homecoming with a pair of sacks, one for a safety, in Tam…
The narrative around the Chicago Bears all week leading up to their trip to Atlanta was they're 2-0 but are they any good?
Follow live scores and updates from the NFL.
Follow live scores, updates and commentary from NFL football games today. 
With all the experimenting going on in the sports world because of the COVID-19 pandemic, it's easy to forget what the rules are, how the post…
The 2-0 Chicago Bears take on the 0-2 Atlanta Falcons on Sunday in Atlanta. Yet, the Falcons are the favorite, according to the Vegas sportsbo…
LAKE FOREST – The Chicago Bears are one of 11 undefeated teams in the NFL and the Atlanta Falcons are one of 10 winless teams, yet the Falcons…
Follow live scores and updates from the NFL.
Finding the right matchups for the players you can count on are especially important in Week 3. So here's a look at who you might want to star…
LAKE FOREST – Growing up in Chicago in the 1960s the guys that cemented my love affair with the National Football League beyond my dad were Ge…
Saquon Barkley. Nick Bosa. Christian McCaffrey. Some big name players went down in week 2 of the NFL season. Will they be back? If so, when? F…
GREEN BAY, Wis. (AP) — Aaron Jones rushed for a career-high 168 yards and scored three touchdowns, including a 75-yard breakaway, as the Green…
TAMPA, Fla. (AP) — Tom Brady got his first win with the Tampa Bay Buccaneers on Sunday, throwing for 217 yards, one touchdown and an intercept…
PITTSBURGH (AP) — Ben Roethlisberger threw for 311 yards with two touchdowns and an interception and the Pittsburgh Steelers fended off a spir…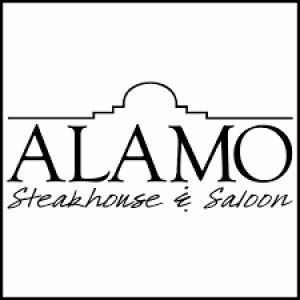 Alamo Steak House & Saloon
ARLINGTON, Texas (AP) — Greg Zuerlein kicked a 46-yard field goal as time expired, and the Dallas Cowboys overcame four fumbles and a 20-point…
INDIANANPOLIS (AP) — Jonathan Taylor looked right at home in his first NFL start.He made Sunday's he…
NASHVILLE, Tenn. (AP) — Stephen Gostkowski kicked a 49-yard field goal with 1:36 left, and the Tennessee Titans remain undefeated after holdin…
Many alumni of Eastern Illinois University went on to have successful careers in the NFL. Here's a look at some.
From Jeff Gossett to George Corbett, here's the complete list of NFL players from the JG-TC area.
TAMPA, Fla. (AP) — Tom Brady had little to say Thursday in response to coach Bruce Arians' critical assessment of the quarterback's play durin…
LOS ANGELES (AP) — Robert Woods is off to another strong start with the Los Angeles Rams in a career that has always exceeded expectations, an…