EAST RUTHERFORD, N.J. (AP) — Eli Manning ended his 16-year NFL career on his own terms. He was classy, well-prepared and walked away as a New …
With James Lofton's rookie season off to a strong start in 1978, another member of the Green Bay Packers casually tossed some praise his way i…
NEW ORLEANS (AP) — The New Orleans Saints are going to court to keep the public from seeing hundreds of emails that allegedly show team execut…
GREEN BAY, Wis. (AP) — After building a team that went from six wins to 13 in the regular season, Green Bay Packers general manager Brian Gute…
FORT LAUDERDALE, Fla. (AP) — NFL free agent Antonio Brown was released on bail Friday after a night in a Florida jail, where he turned himself…
MINNEAPOLIS (AP) — George Paton wasn't about to leave Minnesota's comfort for Cleveland's chaos.
SANTA CLARA, Calif. (AP) — Most executives preach the importance of building through the draft. Splashy free agent signings each March generat…
KANSAS CITY, Mo. (AP) — The team that would eventually take the Kansas City Chiefs back to the Super Bowl for the first time in 50 years was u…
The debate whether Eli Manning is a Hall of Fame quarterback already has begun and will last for the next half-decade.
In a letter sent this week to season ticket holders, Bears President and CEO Ted Phillips wrote that after no increases in three of the past f…
It has been a while since a Super Bowl has appeared to be such a toss-up. This one between the NFC champion San Francisco 49ers and the AFC ch…
MOBILE, Ala. (AP) — Jalen Hurts and Shea Patterson started for two Power 5 programs, Justin Herbert passed for 10,000-plus yards for another a…
LAKE FOREST, Ill. (AP) — The Chicago Bears are raising season ticket prices after a disappointing year.
CLEVELAND (AP) — Browns running back Kareem Hunt was cited for a traffic violation, and police say they found marijuana in his car.
In the National Football League, teams can never have enough cornerbacks.Even with what appears to b…
EAST RUTHERFORD, N.J. - The moment was symbolic and emotional, the perfect glimpse into a future that has finally become the present for Eli M…
KISSIMMEE, Fla. - Count former NFL quarterback Michael Vick as a Dak Prescott fan, saying the Cowboy will benefit from having Mike McCarthy as…
DALLAS (AP) — A public service announcement honoring the life of a black man killed in his living room by a white Dallas police officer who sa…
NEW YORK (AP) — The NFL said on Thursday that the number of concussions players suffered increased slightly this season over 2018.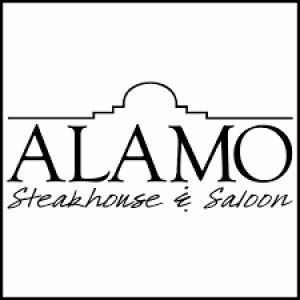 Alamo Steak House & Saloon
MOBILE, Ala. — With the week of practices coming to a close, it is time to try and put a bow on everything that took place down in Mobile over…
The countdown for the NFL's greatest moment is down to the final four.
SANTA CLARA, Calif. (AP) — Maybe it was fitting that Jimmy Garoppolo did his best Bob Griese impersonation in the victory that sent the San Fr…
CROSSVILLE, Tenn. (AP) — New England cornerback Joejuan Williams faces charges after being stopped by a Tennessee Highway Patrol trooper for s…
KANSAS CITY, Mo. (AP) — There was a moment during practice last week, while the Kansas City Chiefs were prepping for their AFC title game agai…
LAKE BUENA VISTA, Fla. (AP) — Baltimore cornerback Marlon Humphrey was signing autographs following Pro Bowl practice Thursday and wrapping up…
MOBILE, Ala. (AP) — A year ago, Oregon quarterback Justin Herbert decided to stick around for his senior season instead of turning pro. Wiscon…