CHICAGO — When the new year began, the bigwigs found themselves scratching their heads and searching for solutions. They were still processing…
The bumbling Bears will end their disappointing season at Minnesota next week.
Patrick Mahomes outplayed Mitchell Trubisky, throwing for two touchdowns and running for another score, and the Kansas City Chiefs beat the Ch…
atrick Mahomes threw for two touchdowns and ran for another score, and the Chiefs beat the Bears 26-3 Sunday night to stay in contention for a…
Aaron Jones ran for two scores, Davante Adams caught another and the Packers defeated the Bears 21-13 in the 200th edition of he NFL's oldest …
Mitchell Trubisky threw three touchdown passes and ran for a score in the Chicago Bears' 31-24 victory over Dak Prescott and the slumping Dall…
HOUSTON — Deshaun Watson threw three touchdown passes and had the first TD reception of his career, and the Houston Texans frustrated Tom Brad…
The way this Bears season has gone, most of Chicago seemed headed for a severe case of indigestion well before the city's turkeys had come out…
Trubisky and the Bears come through on Thanksgiving.
It's been difficult for Chicago Bears quarterback Mitchell Trubisky to get the offense moving this season, even under normal circumstances.
CHICAGO — Whether it's Bears game tailgates, birthday parties, weddings or corporate gigs, Donald "Da Coach" Feuling gets invited to a lot of …
"We scored more points than them," Mitch Trubisky deadpanned after a reporter asked the Bears quarterback what positives he'd like to take fro…
Khalil Mack set up a touchdown with a strip-sack, Allen Robinson had a season-high 131 yards receiving and the Chicago Bears beat the struggli…
INDIANAPOLIS (AP) — Jordan Wilkins eagerly embraces playing a bigger role in the Indianapolis Colts' offense.
LOS ANGELES — Mitch Trubisky wanted to finish out the game, but the decision was taken out of his hands
Todd Gurley and Malcolm Brown ran for touchdowns and the Los Angeles Rams were able to ground out a 17-7 victory over the Chicago Bears on Sun…
Browns defensive end Myles Garrett ripped off Pittsburgh quarterback Mason Rudolph's helmet and hit him with it in the head in the final secon…
CHICAGO — Mitchell Trubisky and the Chicago Bears finally gave their frustrated fans something to celebrate.
PHILADELPHIA — It has become a weekly ritual, a professional obligation Mitch Trubisky continues to handle with grace amid deepening frustrati…
PHILADELPHIA — When they needed it most, the Philadelphia Eagles made all the plays.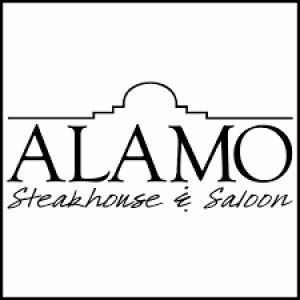 Alamo Steak House & Saloon
Bears coach Matt Nagy was left to answer for Sunday's 17-16 loss to the Chargers at Soldier Field, the team's third straight defeat and maybe …
CHICAGO — David Montgomery showed all the reasons why he was one of the top running backs in this year's NFL draft.
LAKE FOREST — Chicago Bears quarterback Mitchell Trubisky, who has been out since Sept. 29 with a left shoulder injury, will be a game-time de…
GREEN BAY, Wis. — It took Mason Crosby 13 seasons to perform his first Lambeau Leap.
GREEN BAY, Wis. — Aaron Rodgers loves playing on Monday night.
If Matt Nagy is serious about looking in the mirror this week, he will see a Bears coach responsible for the offense becoming too soft.
LONDON — A feeling of agitation pulsed through the visitors locker room at Tottenham Hotspur Stadium on Sunday night.