The Meadowview and Bent Tree Golf courses in Mattoon and Charleston are hosting a Middle School Junior Open July 15 and 23 respectively. 
Golf is poised to tinker and test, like a caffeinated scientist in a lab coat hustling from beaker to Bunsen burner. For five weeks, the PGA T…
Golfers will be back in foursomes and allowed to ride in carts beginning Friday during Phase 3 of "Restore Illinois."
CHARLESTON — Now that Illinois Governor J.B. Pritzker has allowed golf, Charleston's Bent Tree will be the site of the "Get Hooked on Golf" Ch…
When you retire, you golf. It's expected of you. Never really been a golfer? Randy Kindred says it doesn't matter.
The U.S. Open might feel more like a closed shop this year.
Rory McIlroy delivered the money shot Sunday as live golf returned to television for a Skins game that revealed plenty of rust and raised more…
CHICAGO - Kevin Streelman has been doing the stay-at-home dad thing, such as comforting daughter Sophia as she watched little brother Rhett ge…
Kevin Streelman has been doing the stay-at-home dad thing, such as comforting daughter Sophia as she watched little brother Rhett get a buzz cut.
FORT WORTH, Texas - The PGA Tour unveiled a detailed, 37-page health and safety plan outlining the protocols and measures that will be taken a…
HOBE SOUND, Fla. — The next match involving Tiger Woods and Phil Mickelson involves a $10 million donation for COVID-19 relief efforts, along …
After not seeing a golfer on his course in April because of the COVID-19 pandemic, Ironwood Golf Course manager/PGA professional Craig Onsrud …
Opening day of golf season is always a much-anticipated time, but never more than this season.
Illinois gives golfers a break and opens state courses during the coronavirus.
Anyone wishing to hit a Bloomington-Normal public golf course on Friday when they are reopened after a five-week hiatus because of the coronav…
Golfers like to joke they've been social distancing for years: They hit a weak slice that lands in the right rough while their playing partner…
Like finding a ball that was thought to be lost off the tee, Illinois golfers got some good news Thursday: Courses may open May 1 under "stric…
Illinois golfers can get their fix by going east to Indiana, west to Iowa or Missouri or, starting Friday, north to Wisconsin.
The British Open is canceled. The Masters has been postponed until two weeks before Thanksgiving. The PGA Championship has been temporarily mo…
INZAI CITY, Japan — Tiger Woods shrugged off an early bogey Monday to win the Zozo Championship and tie Sam Snead's PGA Tour record of 82 victories.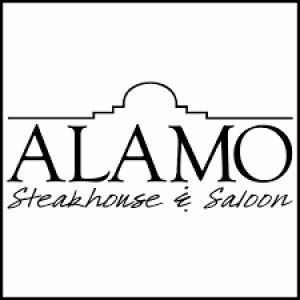 Alamo Steak House & Saloon
The next Ryder Cup starts in 360 days, the perfect occasion for the opposing captains to meet Tuesday at Whistling Straits and share absolutel…
JACKSON, Miss. (AP) — Tom Hoge felt relieved to make his way back to the PGA Tour. He is starting the new season with a clear head, no stress …
PONTE VEDRA BEACH, Fla. — Rory McIlroy is the PGA Tour player of the year, and even he was a little surprised.
ATLANTA — Six people were injured Saturday when lightning struck a 60-foot pine at the Tour Championship where they were taking cover from rai…
ATLANTA — Justin Thomas has a two-shot lead, and the Tour Championship hasn't even started.
MILTON KEYNES, England (AP) — Ashleigh Buhai stretched her surprise lead at the Women's British Open to three shots, shooting a bogey-free 5-u…
GREENSBORO, N.C. (AP) — The focus at the Wyndham Championship is usually on the players trying to qualify for the PGA Tour's first playoff tournament.