The IHSA has offered guidance about contact days this fall for sports that are not in season
Take a trip down memory lane with these 19 high school basketball photos from our archives!
The recent announcement that the Washington Redskins franchise would be dropping its controversial nickname in favor of a yet to be determined…
Members of the JG-TC sports staff are counting down the top events they've covered. Mike Monahan's No. 3 is a battle of two Illinois Basketbal…
Members of the JG-TC sports staff are counting down the top events they've covered. Mike Monahan's No. 4 is Oakland-Kansas girls basketball's …
I was on vacation when the Illinois High School Association voted on moving the boys high school basketball state tournament from Peoria back …
The Boys State Basketball Tournament is returning to Champaign for the first time since 1995 while the Girls State Basketball Tournament remai…
High school gyms around the state of Illinois are supposed to be full of basketball players working on their skills for the upcoming season.
BEAVER FALLS, Pa. — For the second straight year, recent Arthur Christian graduate Alexa Franklin was named the the NSCAA (National Christian …
Paul Conlon, who has been an assistant coach at Shelbvville for gthe last five years is moving up as the varsity boys' basketball coach. Conlo…
Charleston's Jeff Miller is retiring from teaching, but will remain as the Lady Trojan basketball coach. 
The Tri-County sports co-op has had numerous athletes go on to play football, track and girls basketball in college.
CHAMPAIGN — Mattoon's Mallory Ramage keeps raking in the awards.
After struggling to a 12-19 record a year ago, the Okaw Valley boys basketball team bounced back this year with its first 20-win season since 2009-10.
Noah Livingston put up big numbers to help lead Casey-Westfield to a 24-8 record, Little Illini Conference regular season and tournament title…
The 38th annual JG-TC All-Area boys' basketball team features players from nine different teams in Okaw Valley, Neoga, Arthur-Lovington-Atwood…
Check out the final boys stat leaders for the JGTC area.
Tri-County's Mitch Pollock Arthur-Lovington-Atwood-Hammond's Jamison Rocke were two of the 30 players to be named to the 37th annual Champaign…
NEOGA — Trevor Roy, a 6-2 Neoga senior, will continue his basketball career at Lake Land College. 
TOLEDO — The 27th annual Central Illinois All-Star boys basketball game scheduled for March 28 at Waldrip Gym in Cumberland High School was or…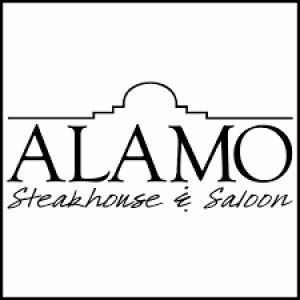 Alamo Steak House & Saloon
Mallory Ramage took her game to the next level as a sophomore.
The 38th annual JG-TC All-Area Girls Basketball Team consists of players from ten schools. There are three seniors, six juniors and three soph…
Check out the final girls basketball stat leaders.
Tri-County lost four starters from last year's state team, but under coach Joe Morrisey, the Lady Titans didn't miss a beat.
CHAMPAIGN — Tri-County girls' basketball coach Joe Morrisey, who guided the Lady Titans to a 30-6 record and a third place finish in Class 1A,…
CHARLESTON — Isaac Miller is staying home.
The high school boys' basketball season for the JG-TC area ended with the Country Financial Three-Point competition in the Class 3A regional a…