BETHANY — In a span of just over two minutes of game time in the fourth quarter on Tuesday night, Cameron Sharp made a statement: He can shoot the basketball from all over.
For the other 30 or so minutes of the game, Sharp did everything from spin through the lane for layups, swipe balls from Nokomis defenders and slash to the hoop for high-percentage shots at the rim. All of those things are becoming par for the course for Sharp, an Okaw Valley senior, on the basketball court.
Those 3-pointers early in the fourth quarter, though, were telling of Sharp's growth. He hit a grand total of three all of last season and took just 14 shots from behind the arc. If teams packed in the paint, Sharp's night got infinitely more difficult. This year he's 3-for-3, but teams are honoring him on the perimeter. His slight head fake is just enough to make a defender uncomfortable before he attacks the rim. He's averaging 13.3 points and 3.3 steals in four games this year.
He spent the offseason shooting a self-estimated "hundreds" of shots per day from morning workouts to afternoon games. 
"I just felt like I was one dimensional as a player and then if a team packs it in against me, I'm just eliminated," Sharp said. "Learning how to shoot really helped."
Okaw Valley (2-2) head coach Brooks Inman was thrilled to see the shooting. It's an element of Sharp's game that is perfectly welcomed and was undoubtedly necessary to come away with an early-season shocker against Nokomis, which has been to the sectional finals in each of the last two seasons. But being a shooter isn't the proper way to describe Sharp's game. Offensively, he's best known as a slasher and a cutter, exploiting small cracks in a defense. He's an energy guy on defense, an in-your-face hound who has no interest in giving an offensive player a step. 
"We're big on defense here and I think it wins a lot of games," Sharp said. "I'll do anything I can to help the team win."
That's where he prides himself on the court. The baskets are well and good, but defense is an evolved passion. He didn't come up in the Okaw Valley system. He moved to Findlay from Mount Oliver before his freshman season and had to adapt to how Inman wants his defenses to run.
Consider Sharp settled in on that side of the ball.
"Every game he brings something different, and he has some fantastic finishes," Inman said. "When he hustles to get a steal on the backside; defense is his biggest thing. When he brings defensive effort, he's so good and I love watching him play."
You have free articles remaining.
In years past, there was a tug-of-war of sorts between Inman and Sharp to fully understand how Sharp fit into the system. Perhaps more of several moments of growth. There's no confusion about Sharp's role now and Okaw Valley is hanging around in games, or outright beating teams, against some of the top talent in Class 1A.
"I think it's understanding not forcing things," Inman said. "There are times where he wants to try to get everything himself and as soon as he makes that extra pass or feeds off the other guys, he's such a better player rather than trying to force everything. He's really, really learned that and understood that. He's worked on his shot big time and he's bought into the team aspect and it's great."
Said Sharp of the adjustment: "Slowing down and focusing on stuff as a team rather than individually was huge and just knowing my role that I don't have to do it all."
Senior Eli Hagerman sees the defense feeding off of Sharp's defense. The whole team is defensive-minded with Sharp occasionally acting as the defensive conduit to send a lightning bolt around the floor. Around Christmas time last year, Sharp said, he started to settle into his role. Everything was coming together on the floor and his confidence was reaching new heights. None of that appears to have been lost.
Hagerman was succinct when asked what Sharp brings to the team.
"A lot of points," Hagerman said. "Good defense. All of it."
---
PHOTOS: Okaw Valley upsets Nokomis
Okaw Valley Nokomis 1 12.03.19.JPG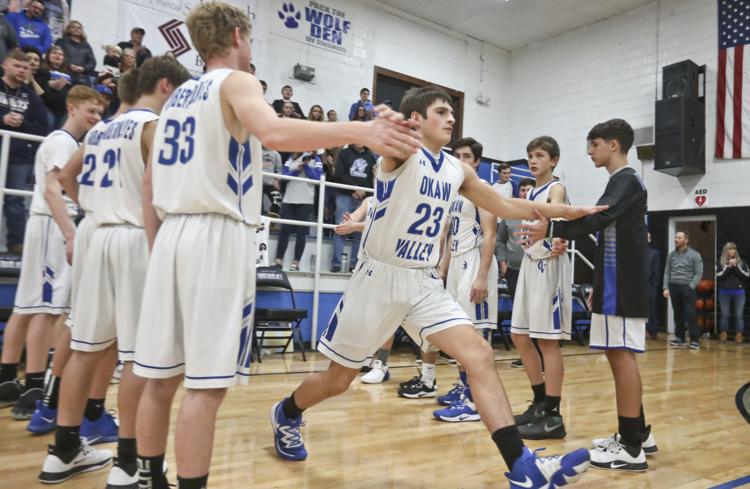 Okaw Valley Nokomis 2 12.03.19.JPG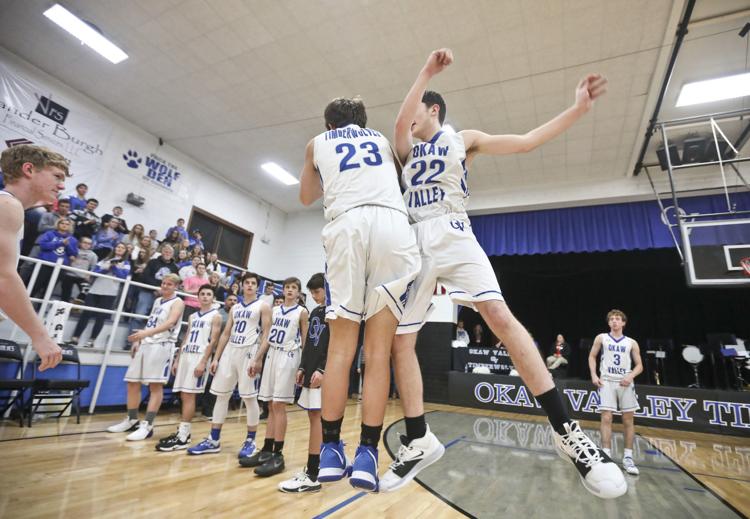 Okaw Valley Nokomis 3 12.03.19.JPG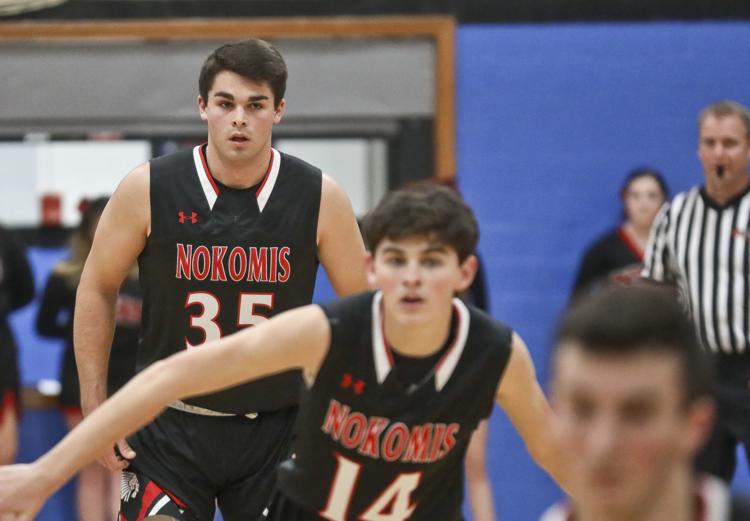 Okaw Valley Nokomis 4 12.03.19.JPG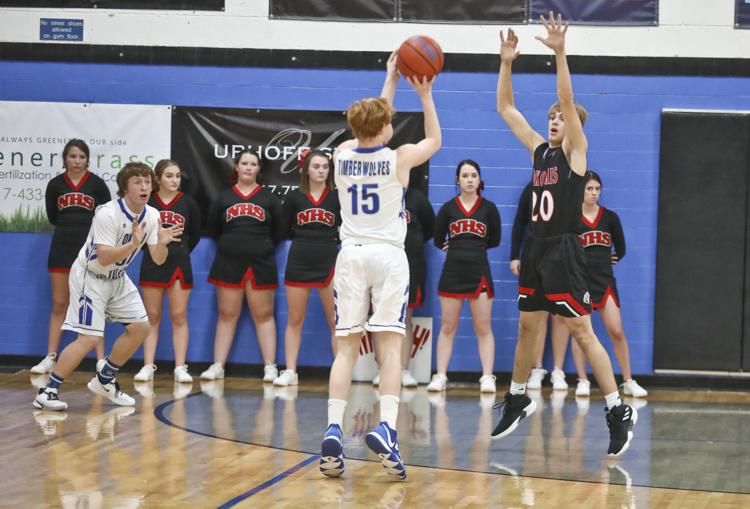 Okaw Valley Nokomis 5 12.03.19.JPG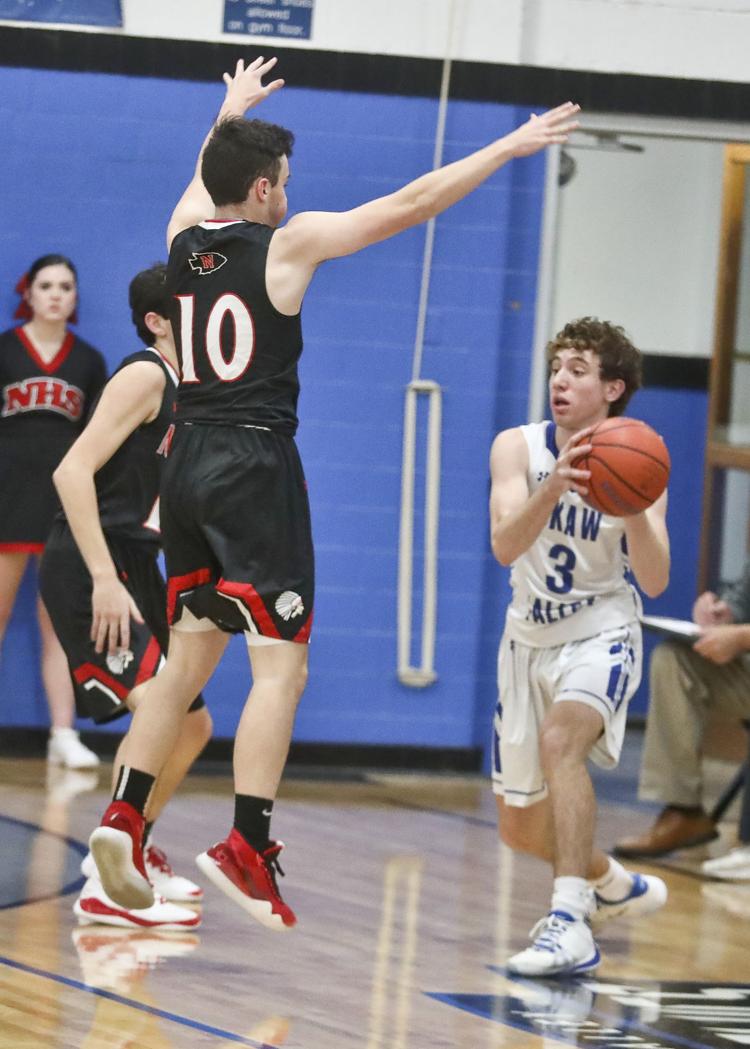 Okaw Valley Nokomis 6 12.03.19.JPG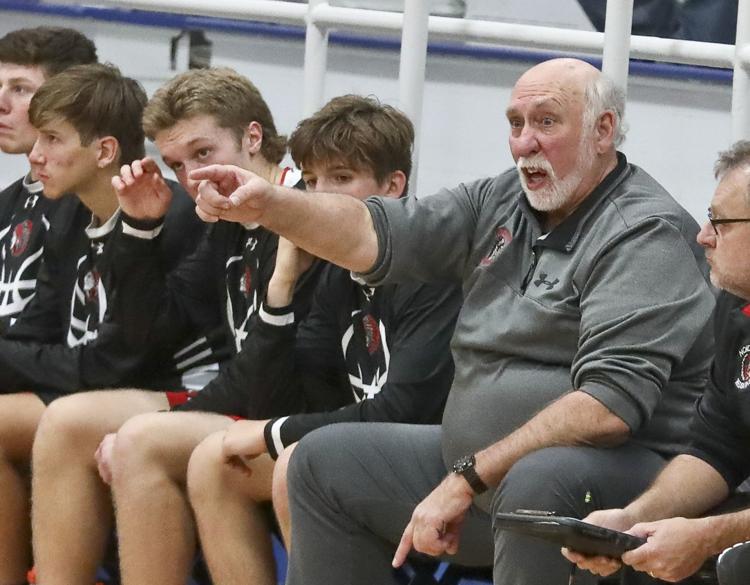 Okaw Valley Nokomis 7 12.03.19.JPG
Okaw Valley Nokomis 8 12.03.19.JPG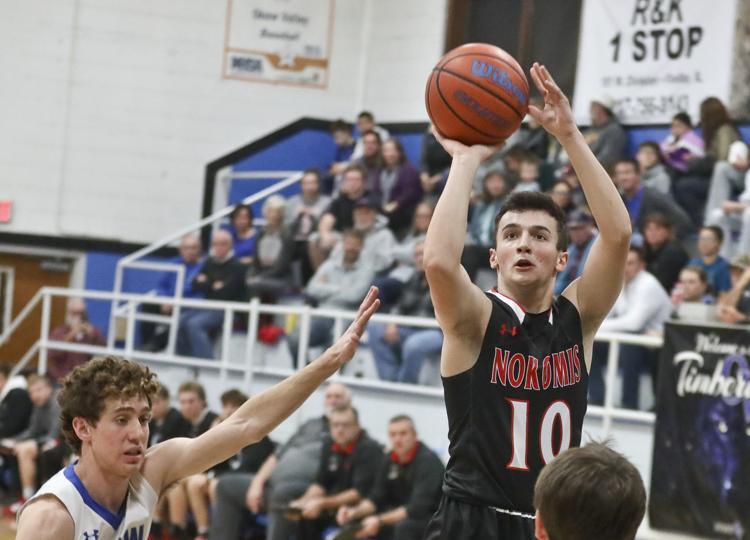 Okaw Valley Nokomis 9 12.03.19.JPG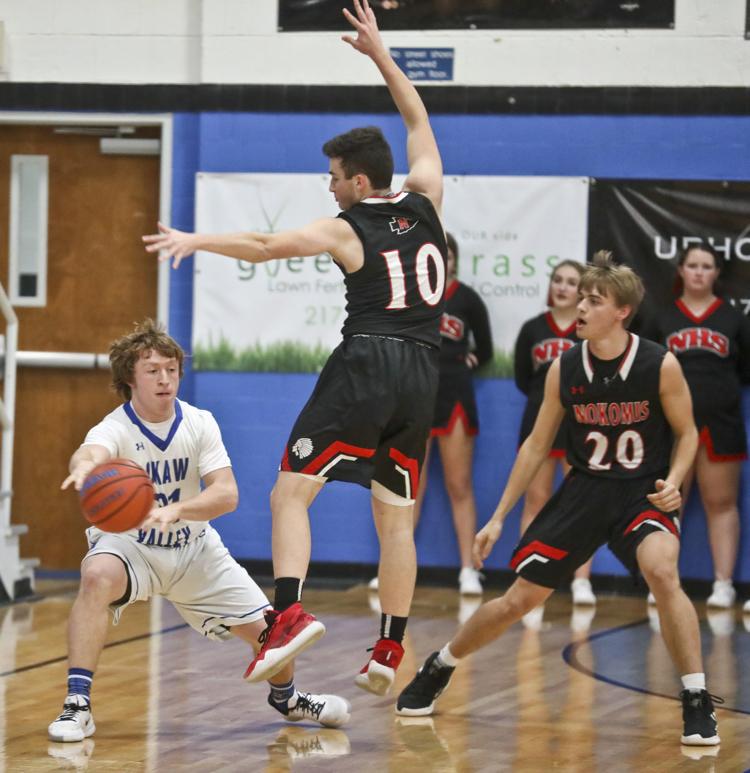 Okaw Valley Nokomis 10 12.03.19.JPG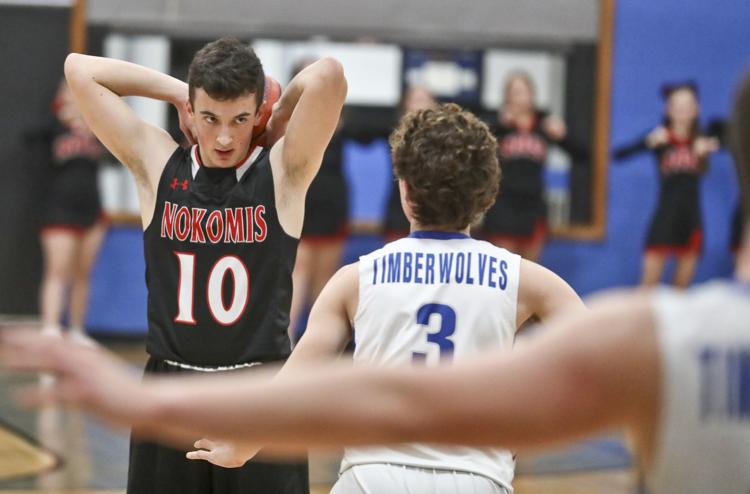 Okaw Valley Nokomis 11 12.03.19.JPG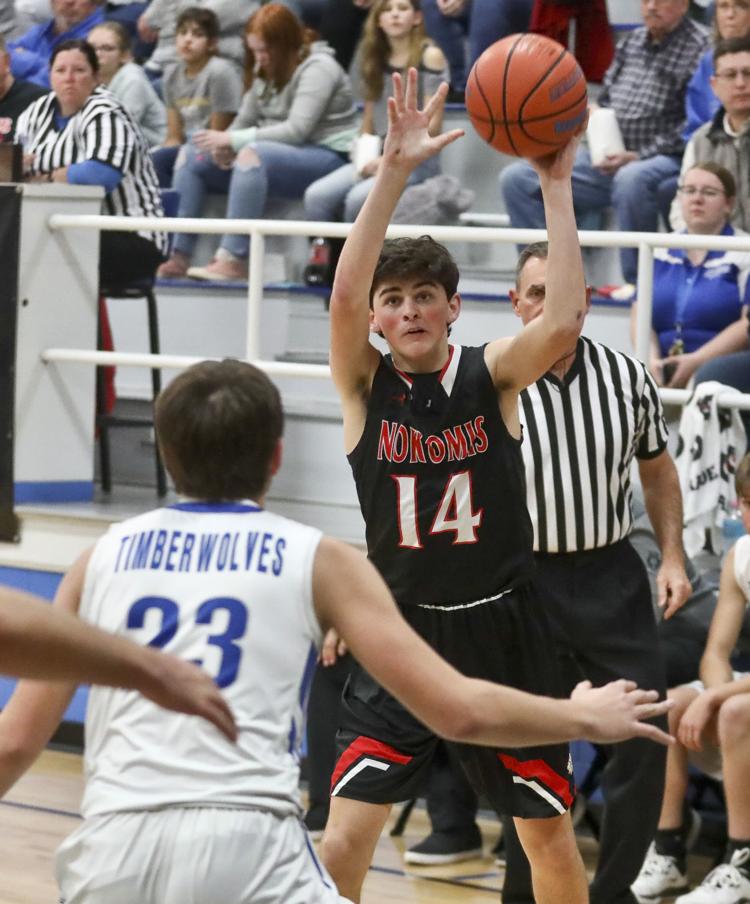 Okaw Valley Nokomis 12 12.03.19.JPG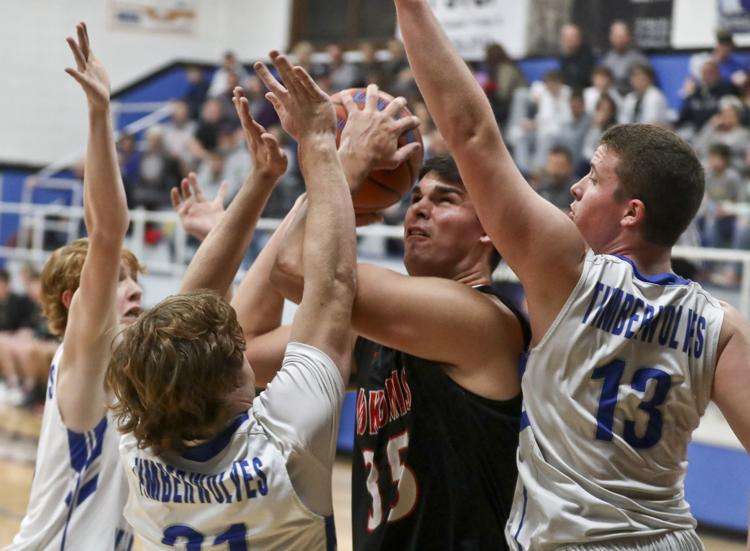 Okaw Valley Nokomis 13 12.03.19.JPG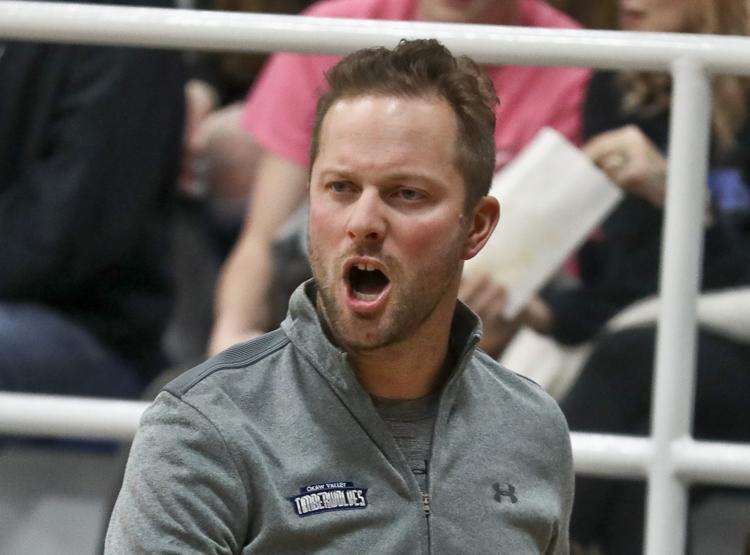 Okaw Valley Nokomis 14 12.03.19.JPG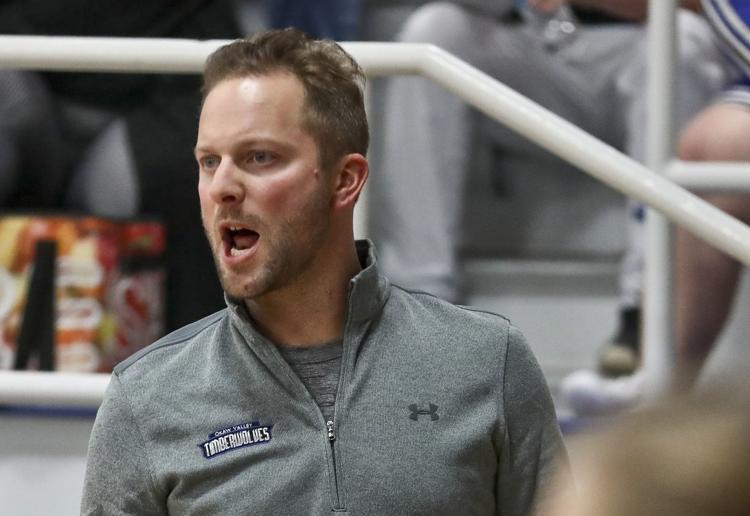 Okaw Valley Nokomis 15 12.03.19.JPG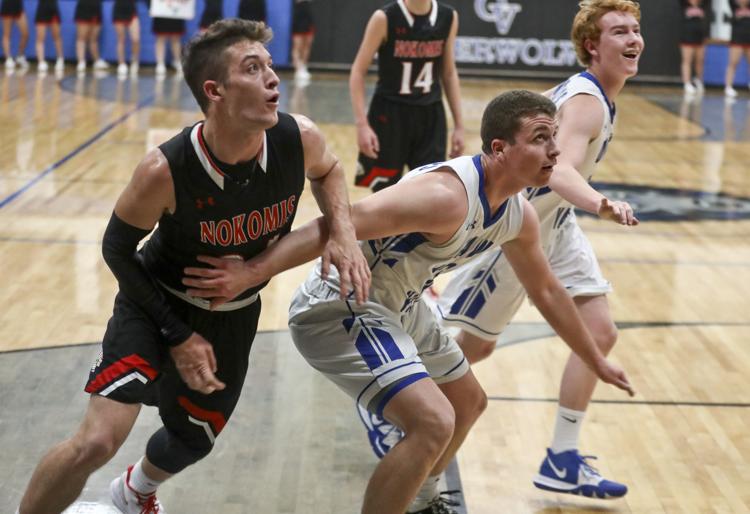 Okaw Valley Nokomis 16 12.03.19.JPG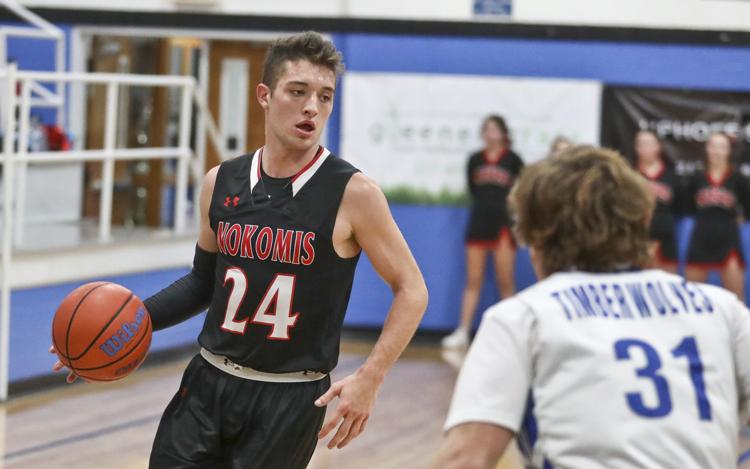 Okaw Valley Nokomis 17 12.03.19.JPG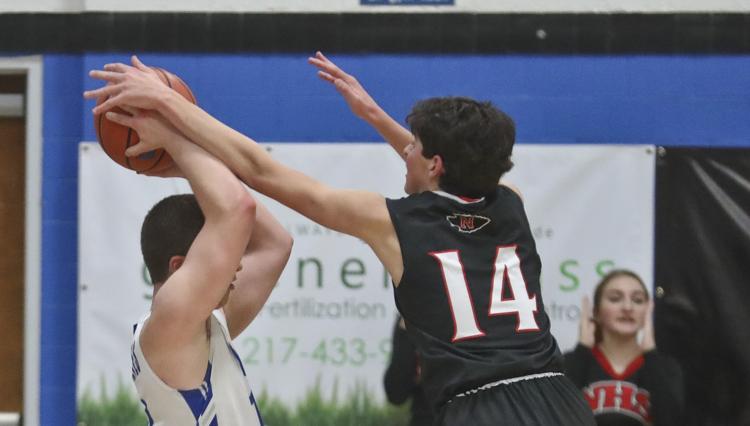 Okaw Valley Nokomis 18 12.03.19.JPG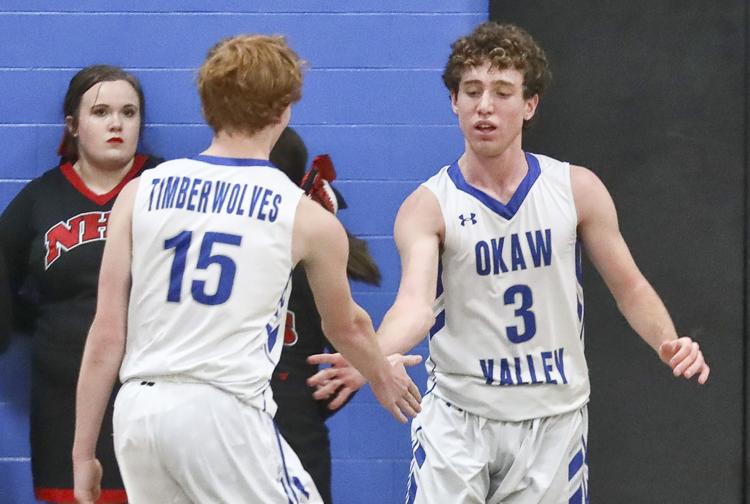 Okaw Valley Nokomis 19 12.03.19.JPG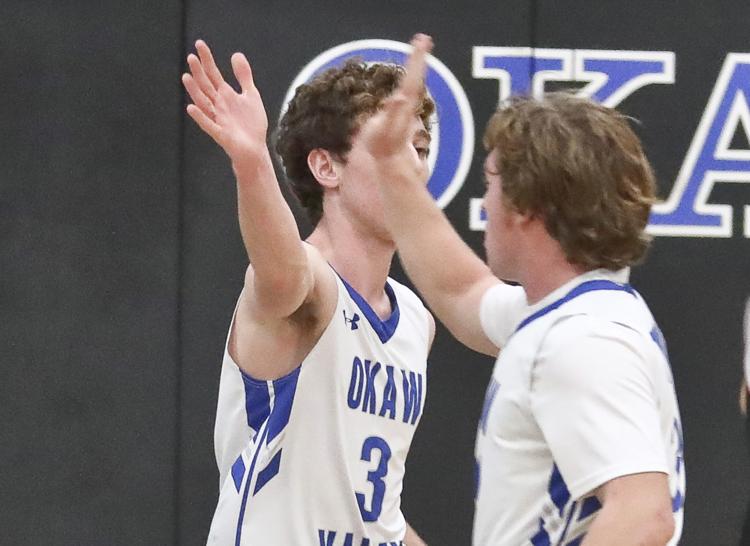 Okaw Valley Nokomis 20 12.03.19.JPG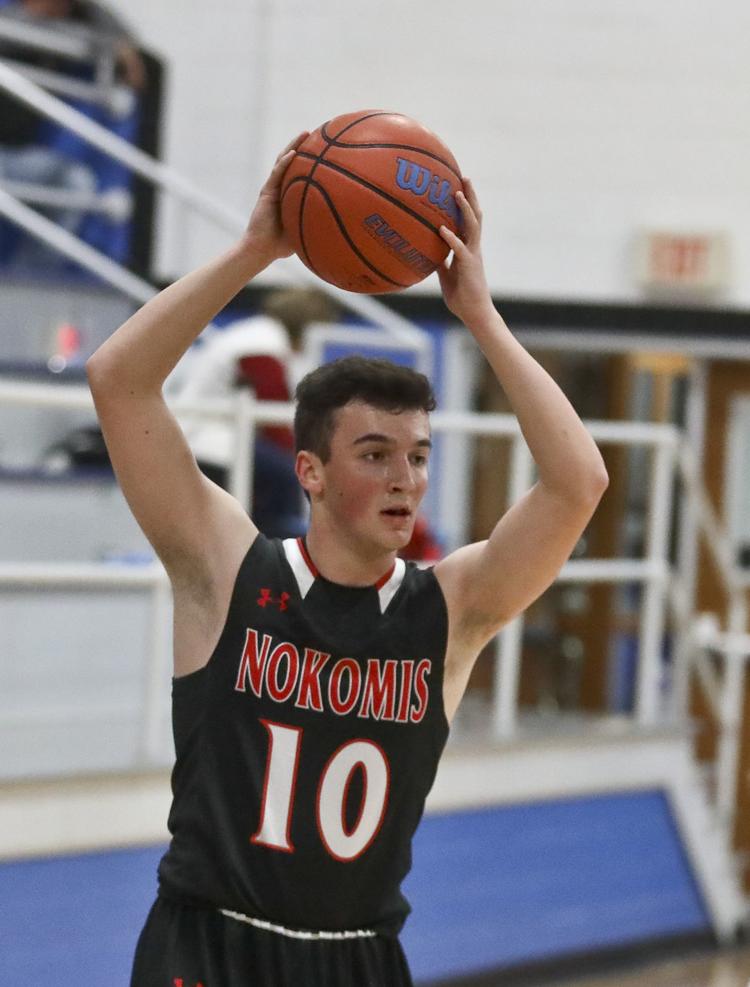 Okaw Valley Nokomis 21 12.03.19.JPG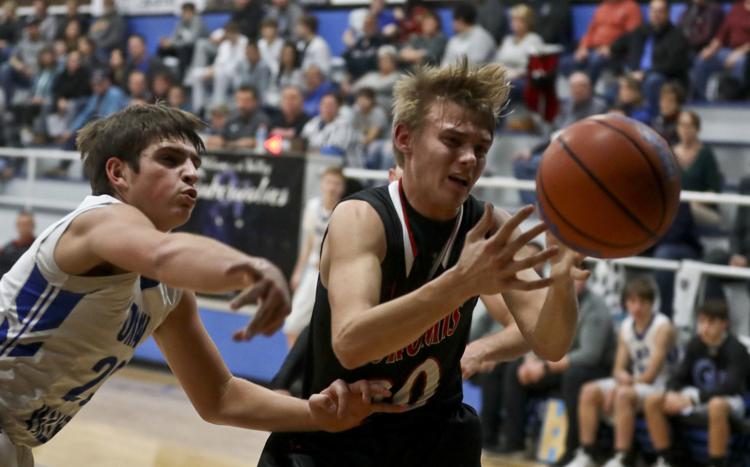 Okaw Valley Nokomis 22 12.03.19.JPG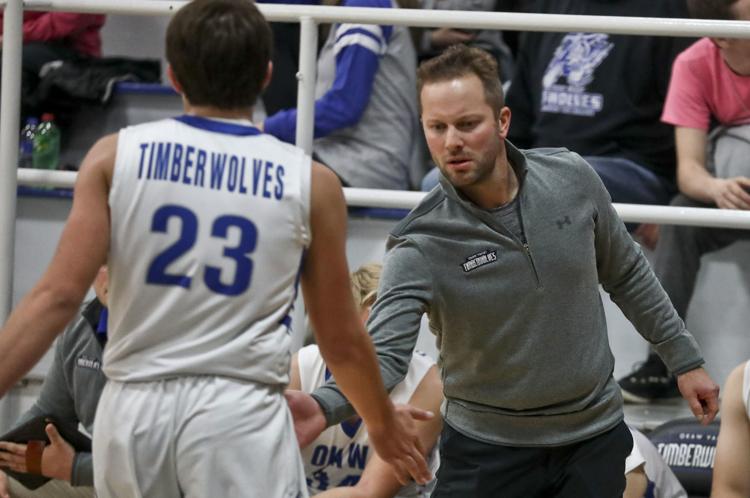 Okaw Valley Nokomis 23 12.03.19.JPG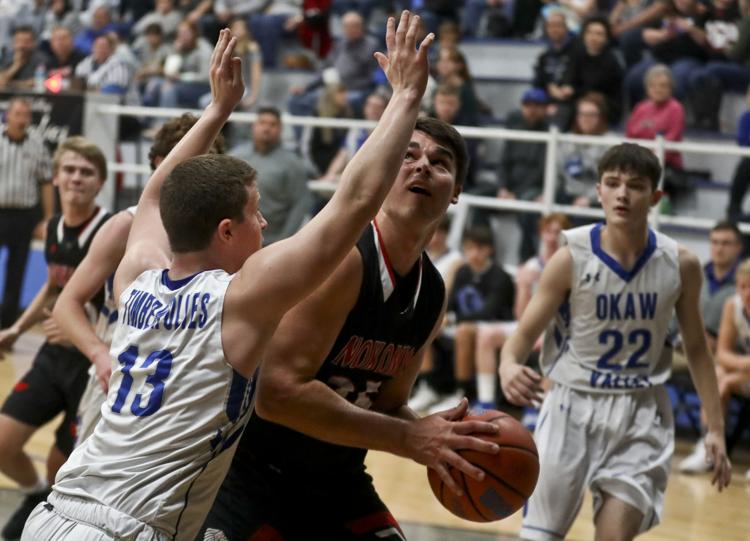 Okaw Valley Nokomis 24 12.03.19.JPG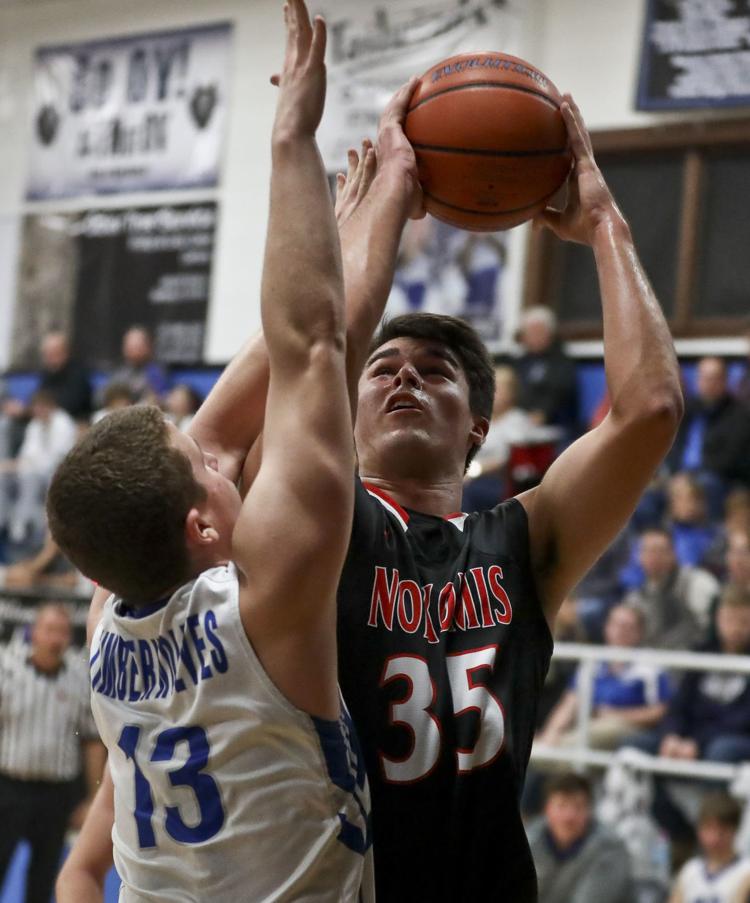 Okaw Valley Nokomis 25 12.03.19.JPG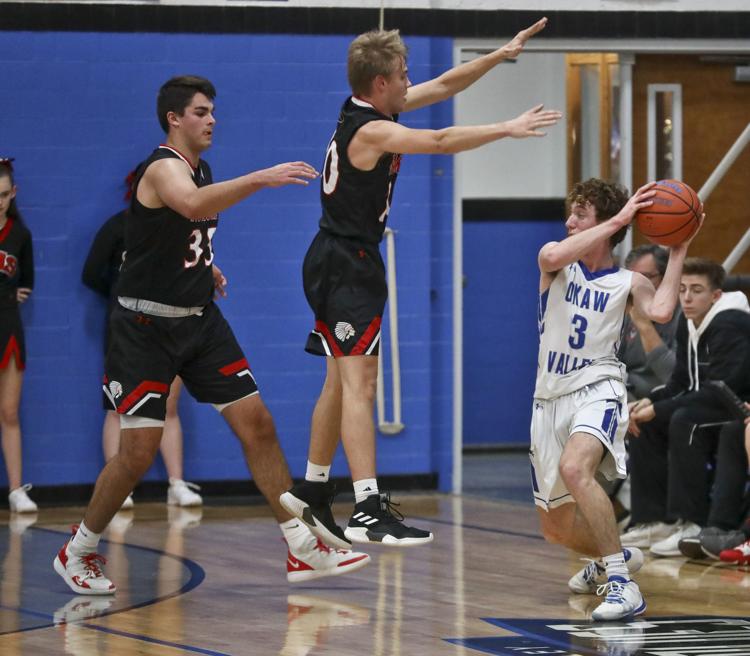 Okaw Valley Nokomis 26 12.03.19.JPG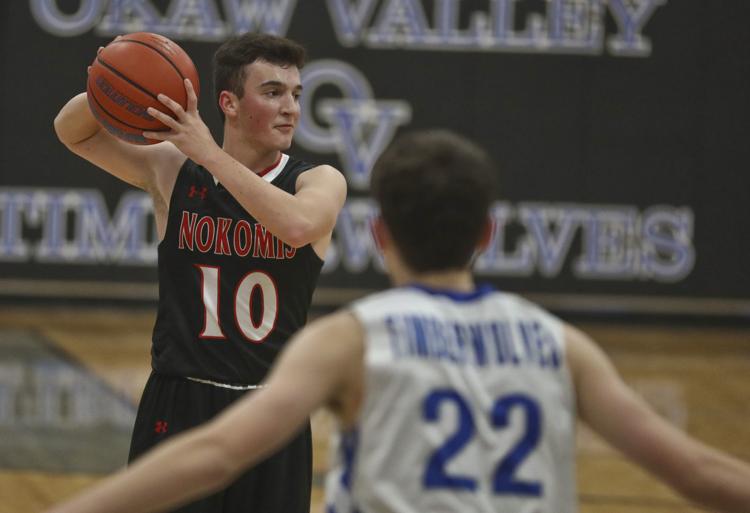 Okaw Valley Nokomis 27 12.03.19.JPG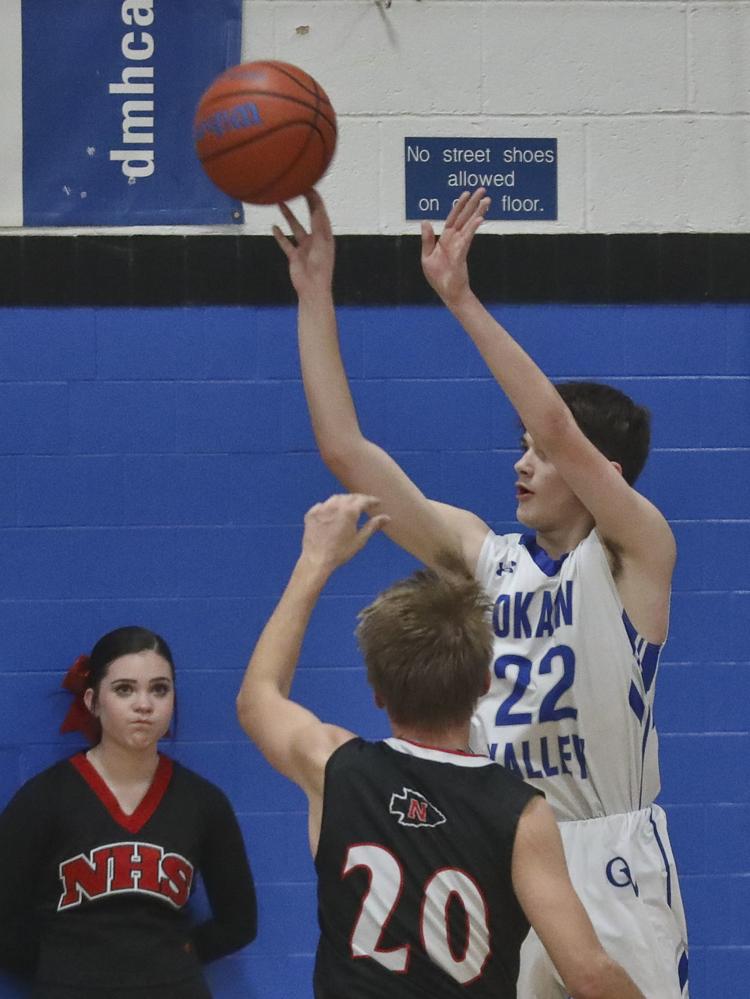 Okaw Valley Nokomis 28 12.03.19.JPG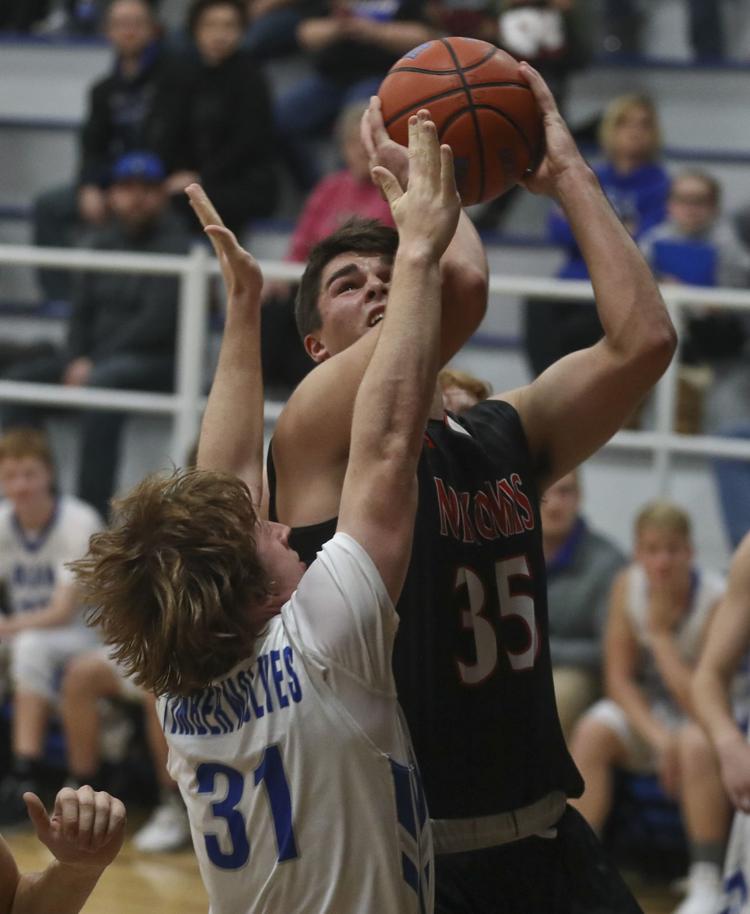 Okaw Valley Nokomis 29 12.03.19.JPG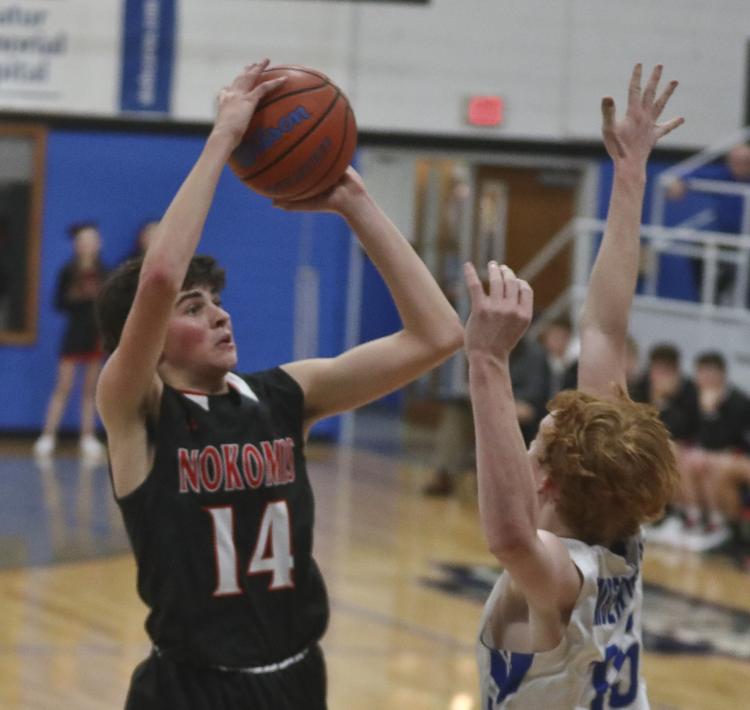 Okaw Valley Nokomis 30 12.03.19.JPG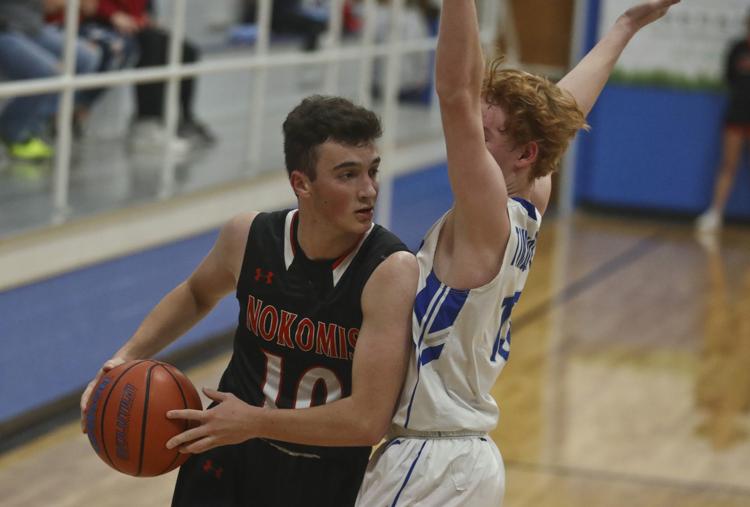 Okaw Valley Nokomis 31 12.03.19.JPG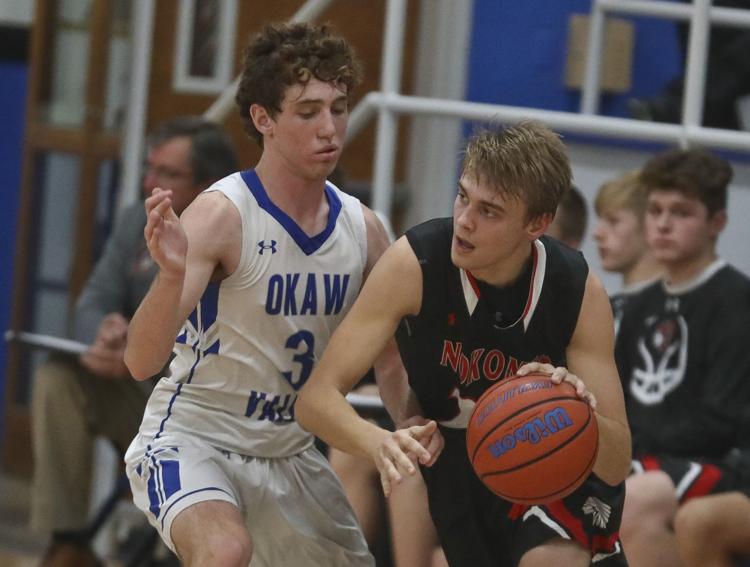 Okaw Valley Nokomis 32 12.03.19.JPG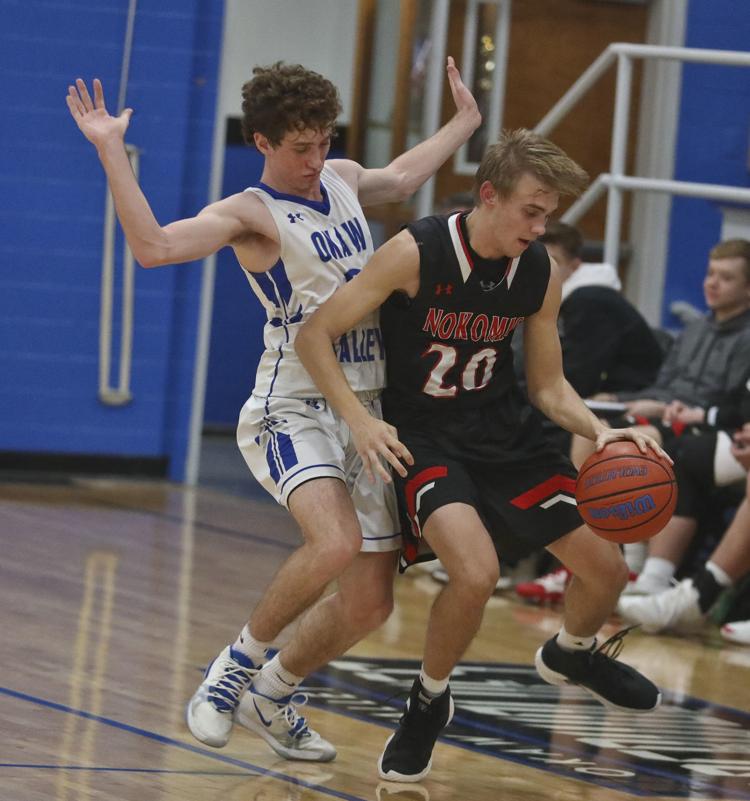 Okaw Valley Nokomis 33 12.03.19.JPG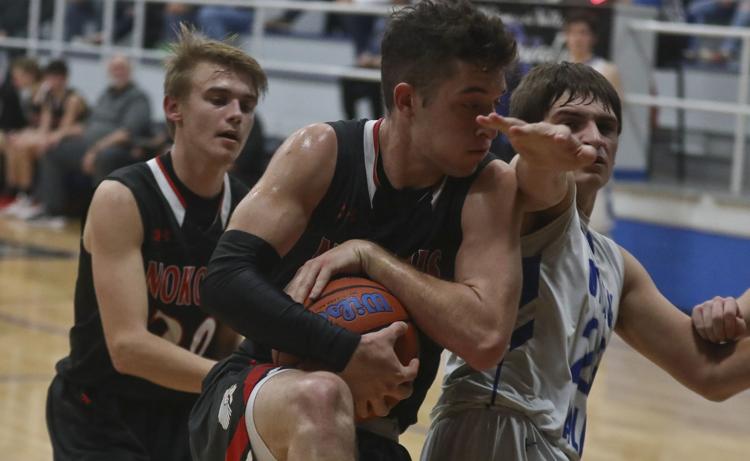 Okaw Valley Nokomis 34 12.03.19.JPG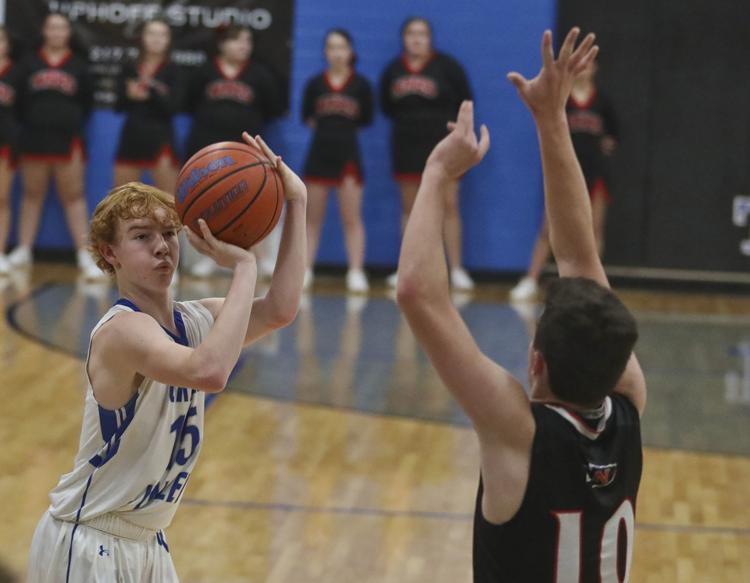 Okaw Valley Nokomis 35 12.03.19.JPG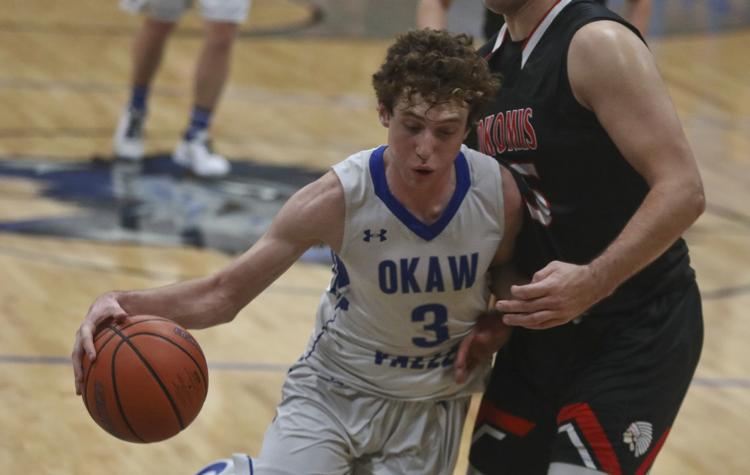 Okaw Valley Nokomis 36 12.03.19.JPG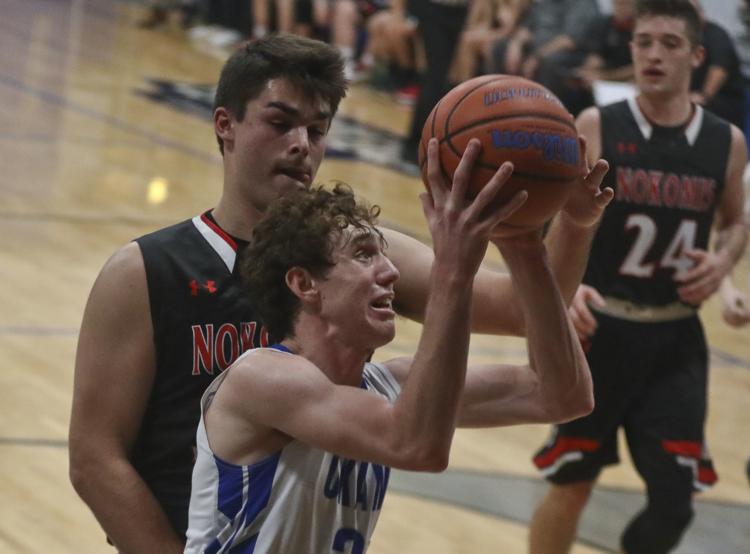 Okaw Valley Nokomis 37 12.03.19.JPG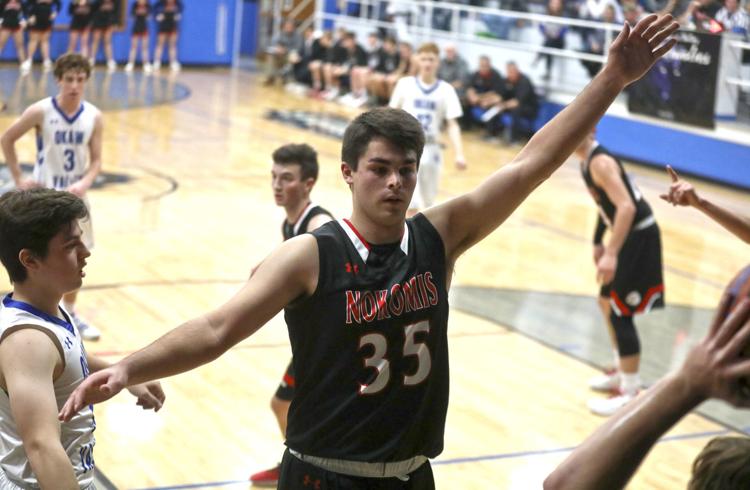 Okaw Valley Nokomis 38 12.03.19.JPG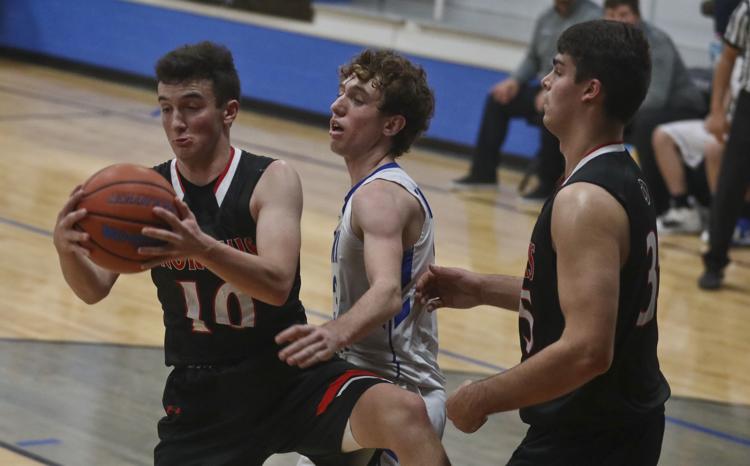 Okaw Valley Nokomis 39 12.03.19.JPG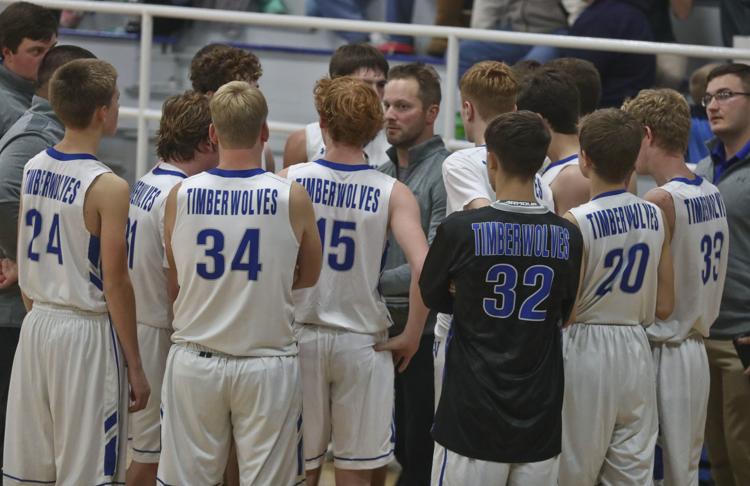 Contact Joey Wagner at (217) 421-6970. Follow him on Twitter: @mrwagner25