SULLIVAN -- Sullivan's Emily White scored the first 10 points of the game, giving her team a quick advantage over Clinton on Thursday in a battle of one-loss Central Illinois Conference teams.
White never stopped challenging the Maroons, hitting seven 3-pointers to score a career high 35 points as Sullivan ran over Clinton 66-45.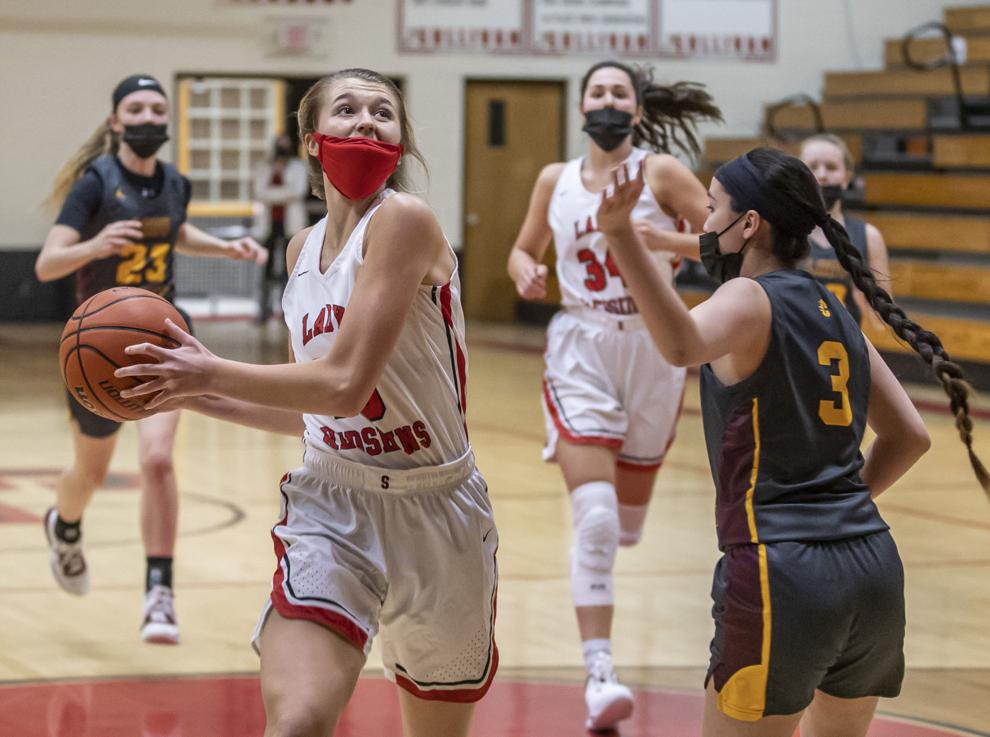 "I knew I had to come in and be prepared tonight because Clinton is always a strong team in the four years that I have been playing," White said. "They have always been a big, anticipated game and we have to be on our top game for. I stepped in knowing that I had to lead just being a senior and put the team on my back. I was super excited."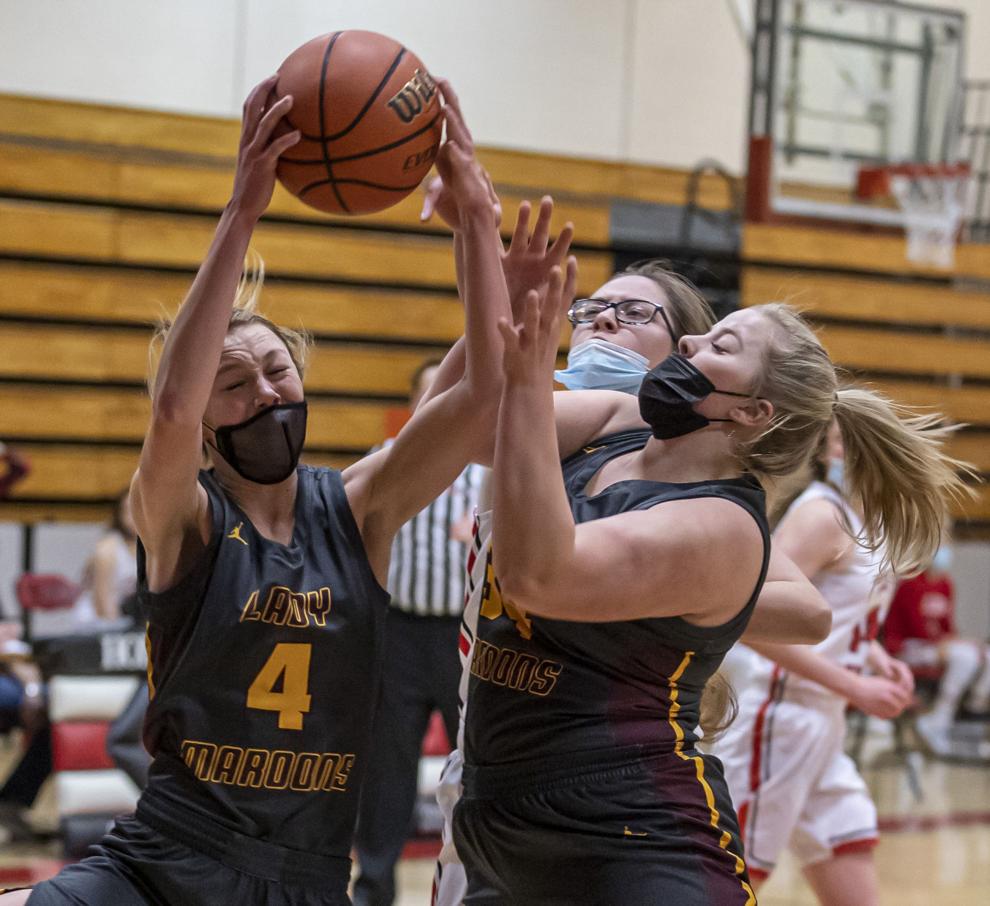 In the second quarter, White scored 11 points, including three 3-pointers, and she had 23 points at halftime as the Redskins extended their lead to 36-21.
Sullivan's strategy was to limit the touches for Cyrulik and guard Kaitlyn Rauch. 
"We knew if both of them got hot that we would have to do something defensively. We focused on keeping the ball out of the paint as much as we could and limit Cyrulik's touches as much as we could," Sullivan coach Sheri McCain said. "She's a great player and we knew that she was going to score. On our locker room board I put 'Limit her touches as much as possible.' She crashed the boards hard and we gave up some 3s late (to Rauch) but we knew we couldn't protect the middle and the outside. We had to go with one or the other."
Clinton struggled to get an offensive rhythm early and 11 of Clinton's 21 first half points came from the free-throw line. Of Cyrulik's 16 points in the game, six came from the charity stripe. 
"We have had some foul issues here lately and I think it is just they are aggressive and they want to get their hands on the ball and get steals and deflections," McCain said. "I think sometimes they gamble but I'm proud that nobody fouled out tonight and they learned to play with their fouls."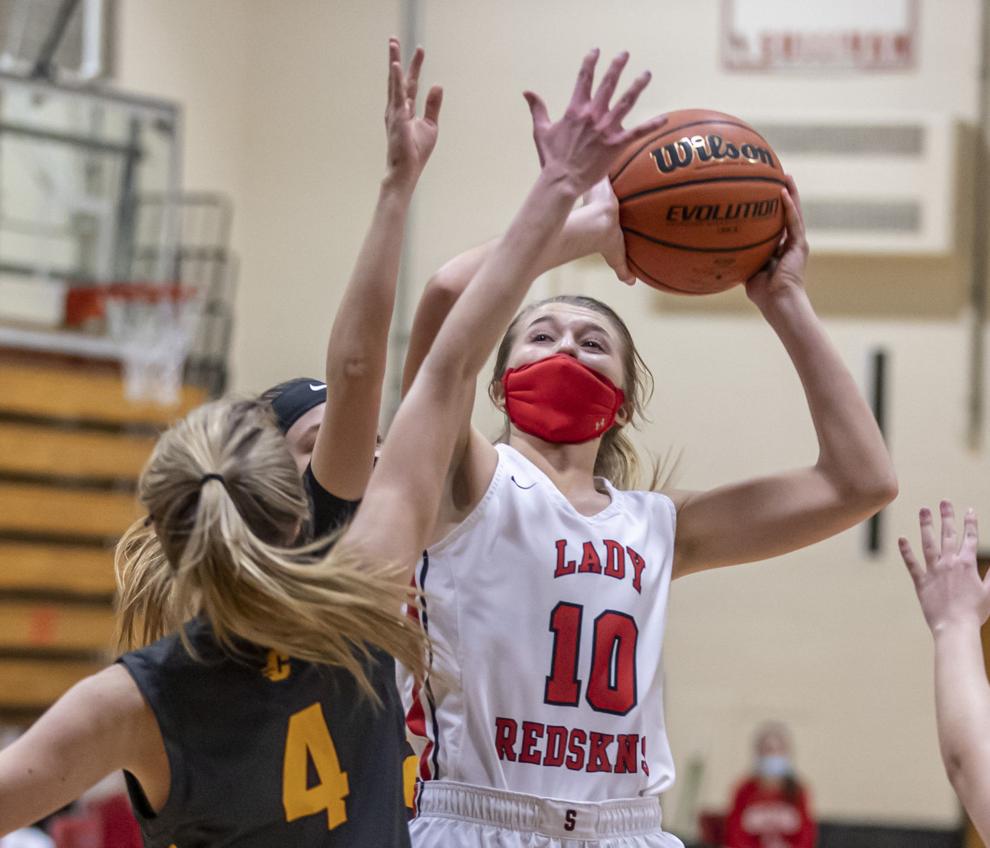 While limiting Cyrulik was successful, Rauch found a hot hand from behind the arc and hit back-to-back 3s midway through the third quarter. The Maroons went on a 9-1 run to start the fourth but White was too much. She scored six points in 22 seconds with less than three minutes remaining to push the lead over 20 to cap her career performance. 
"That was not what I was expecting at all from Emily. She was feeling it," McCain said. "I think she hit one and two and she wasn't doubting herself. She knew she could do it and she put them in. We shot 62% from 3-point line tonight. What can you do to stop that?"
Rauch finished with a team-high 20 points for Clinton.
Sullivan sophomore Alaina Moore had seven points, including two 3-pointers, and senior Taylor Orris also had seven points. 
Sullivan (5-1) faces Mount Zion on Saturday at 2:30 p.m. at home in a non-conference matchup. Clinton (6-2) faces Shelbyville at Monday in a CIC conference game. 
---
PHOTOS: Sullivan wins 66-45 against Clinton girls basketball
Sulivan Clinton 1 021821.JPG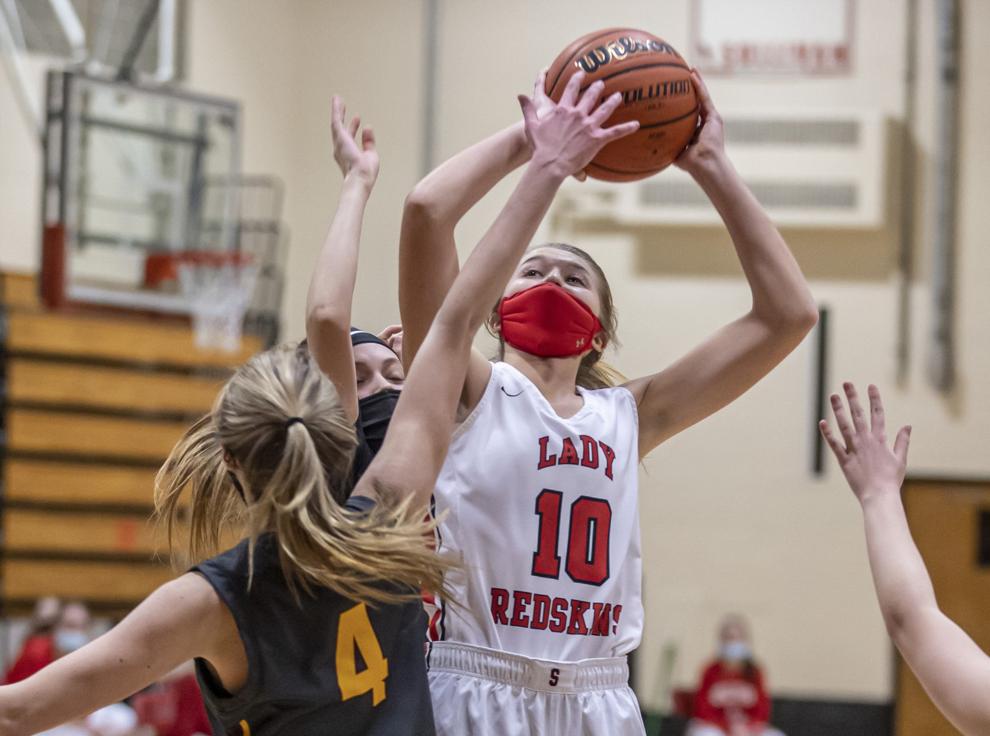 Sulivan Clinton 2 021821.JPG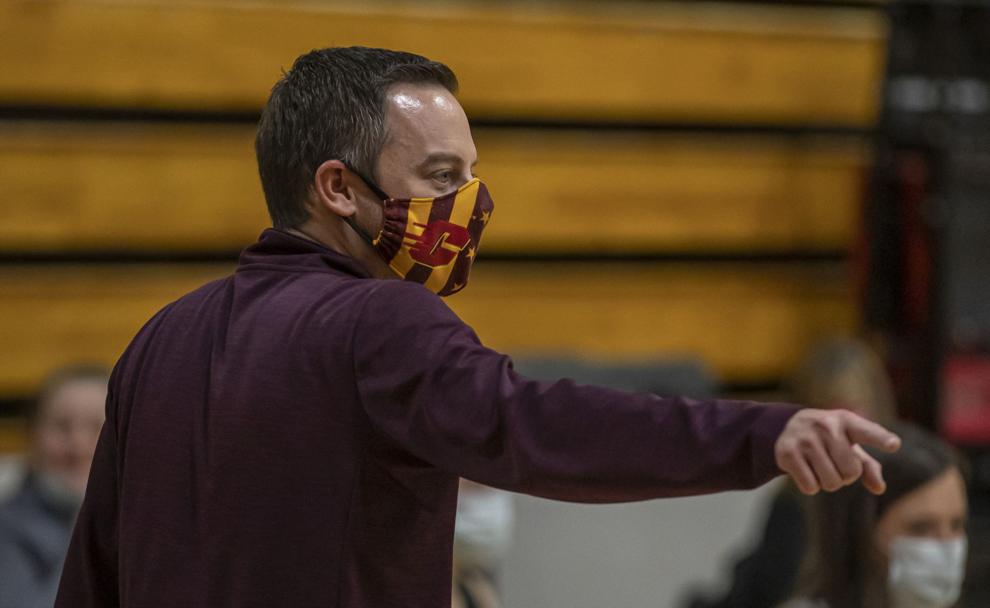 Sulivan Clinton 3 021821.JPG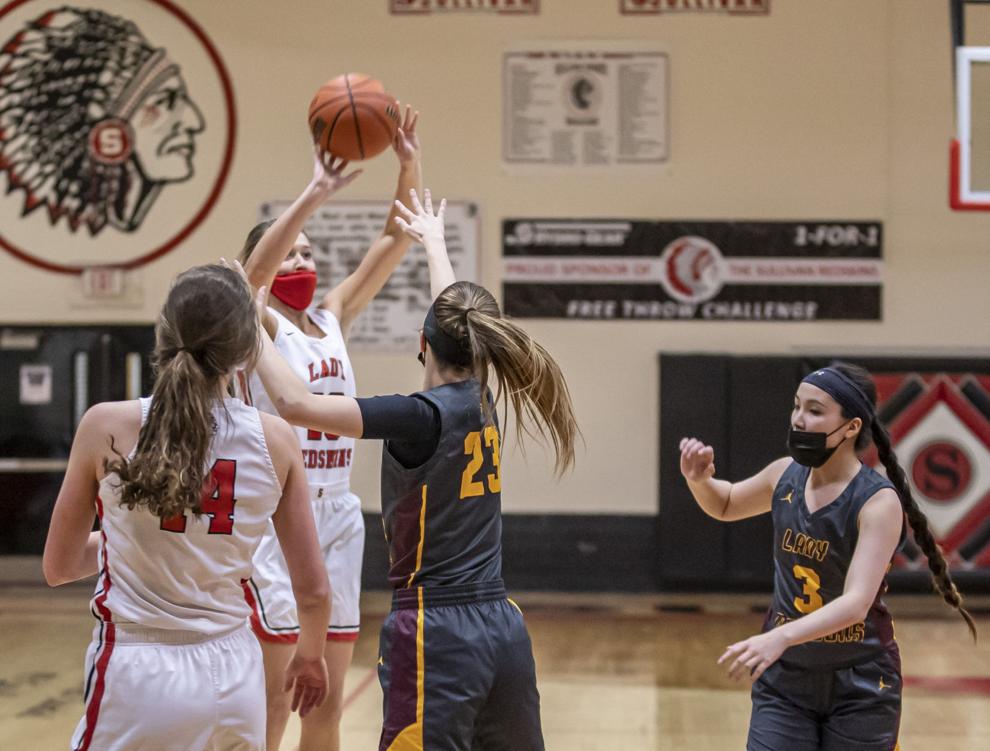 Sulivan Clinton 4 021821.JPG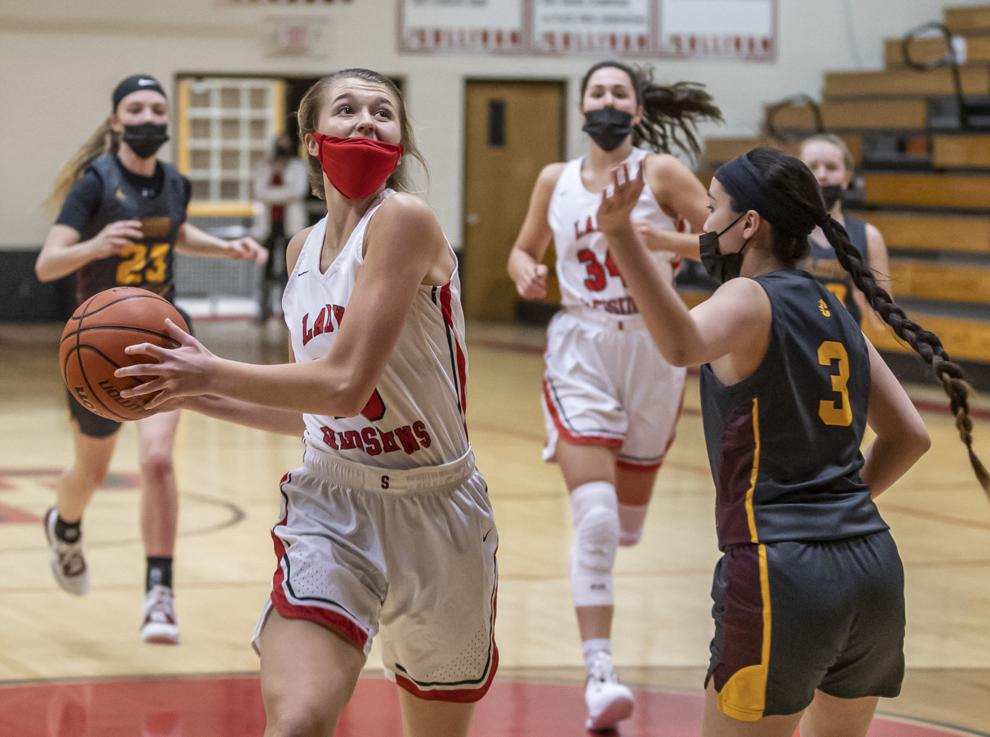 Sulivan Clinton 5 021821.JPG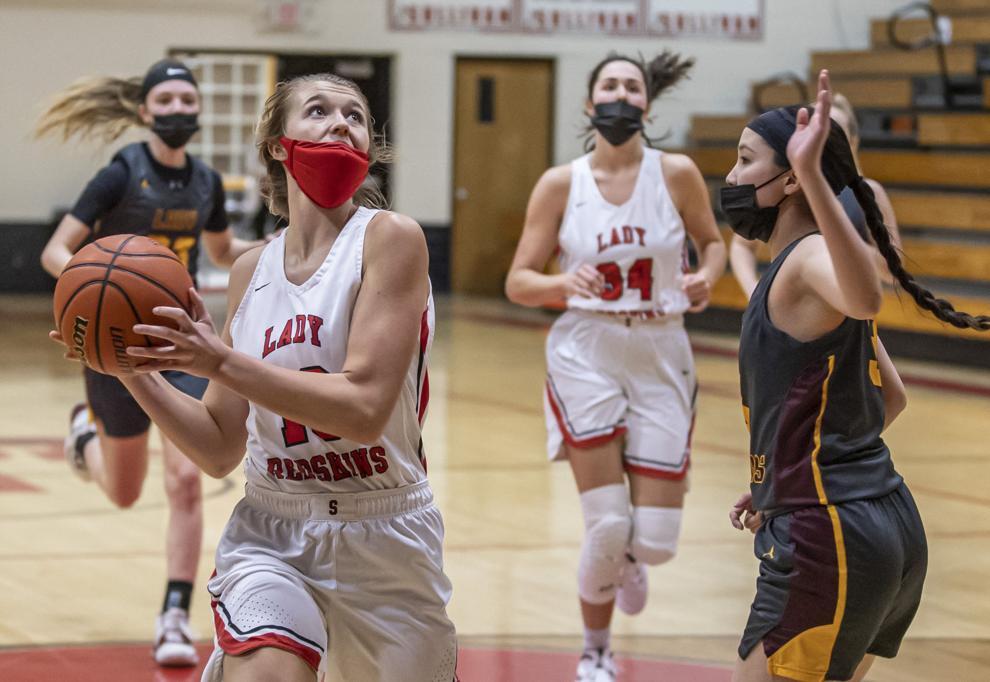 Sulivan Clinton 6 021821.JPG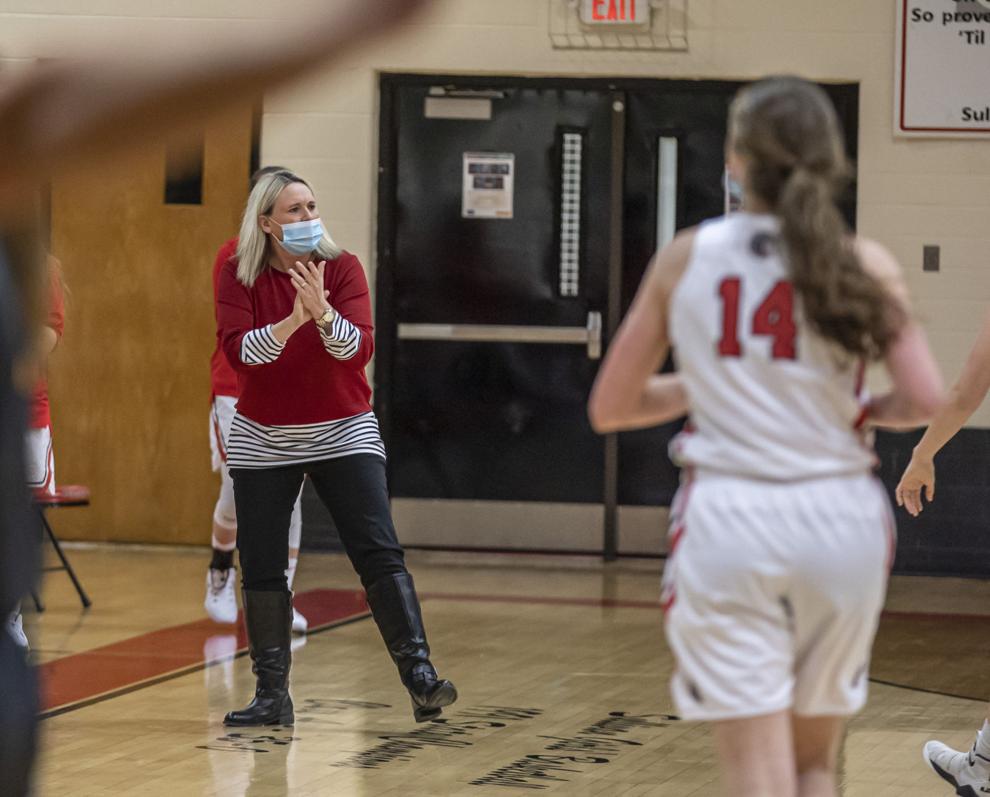 Sulivan Clinton 7 021821.JPG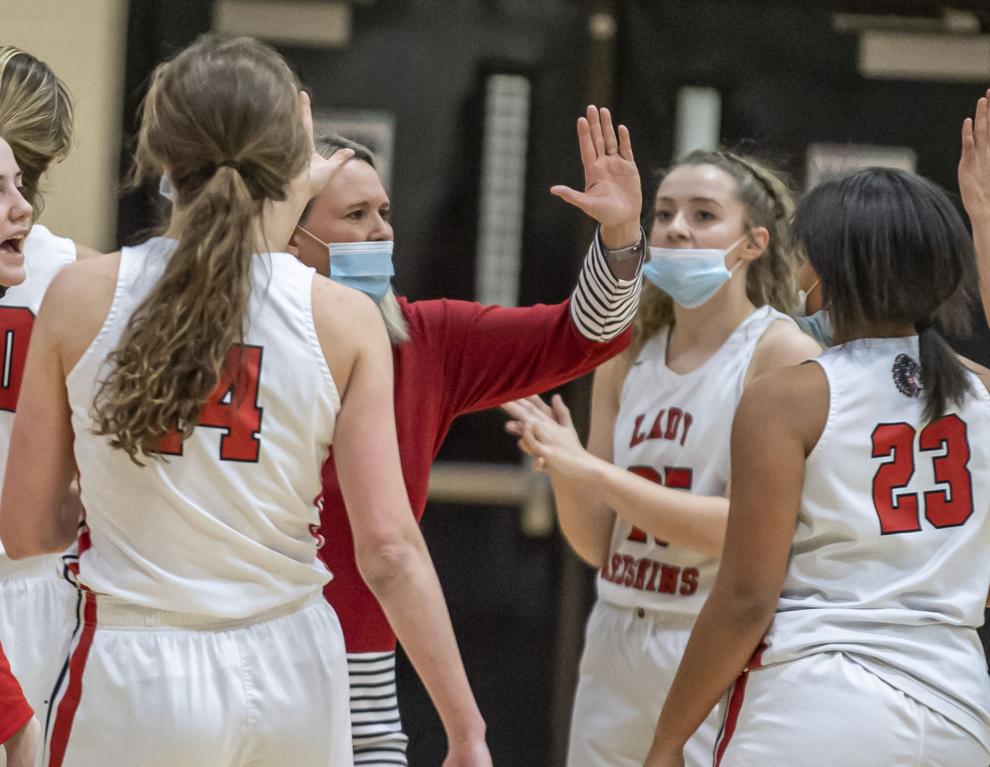 Sulivan Clinton 8 021821.JPG
Sulivan Clinton 9 021821.JPG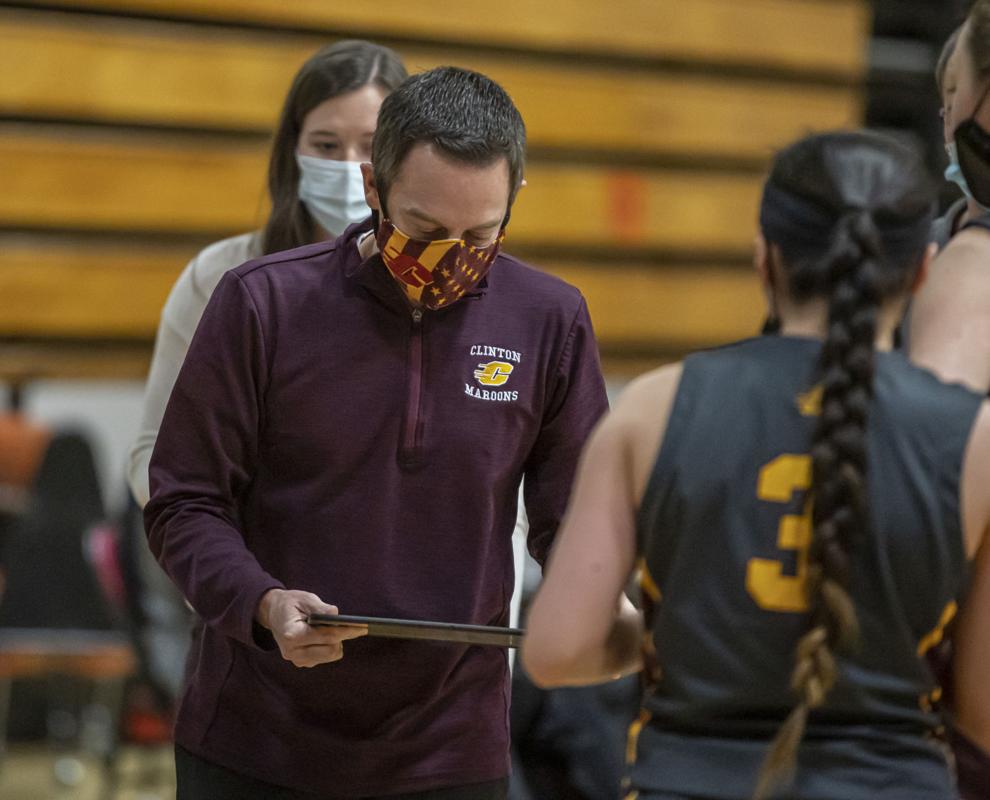 Sulivan Clinton 10 021821.JPG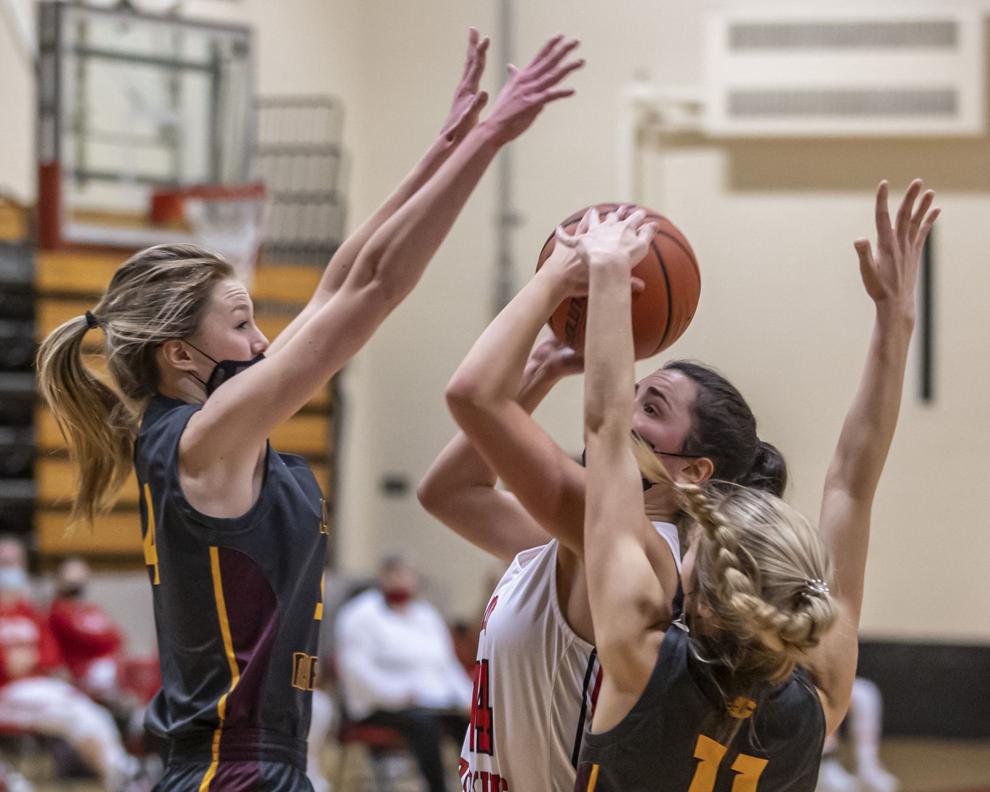 Sulivan Clinton 11 021821.JPG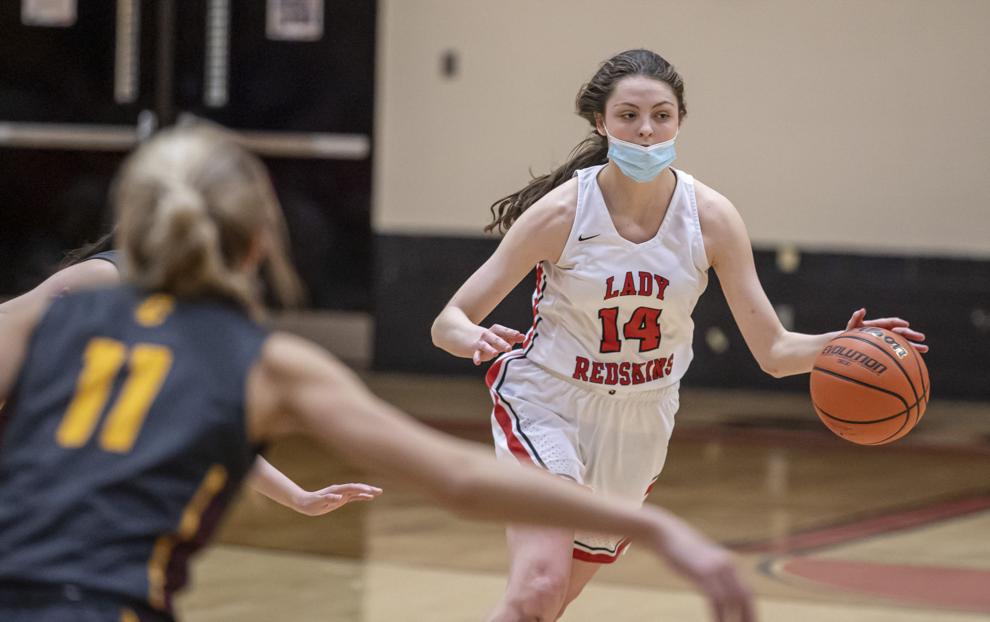 Sulivan Clinton 12 021821.JPG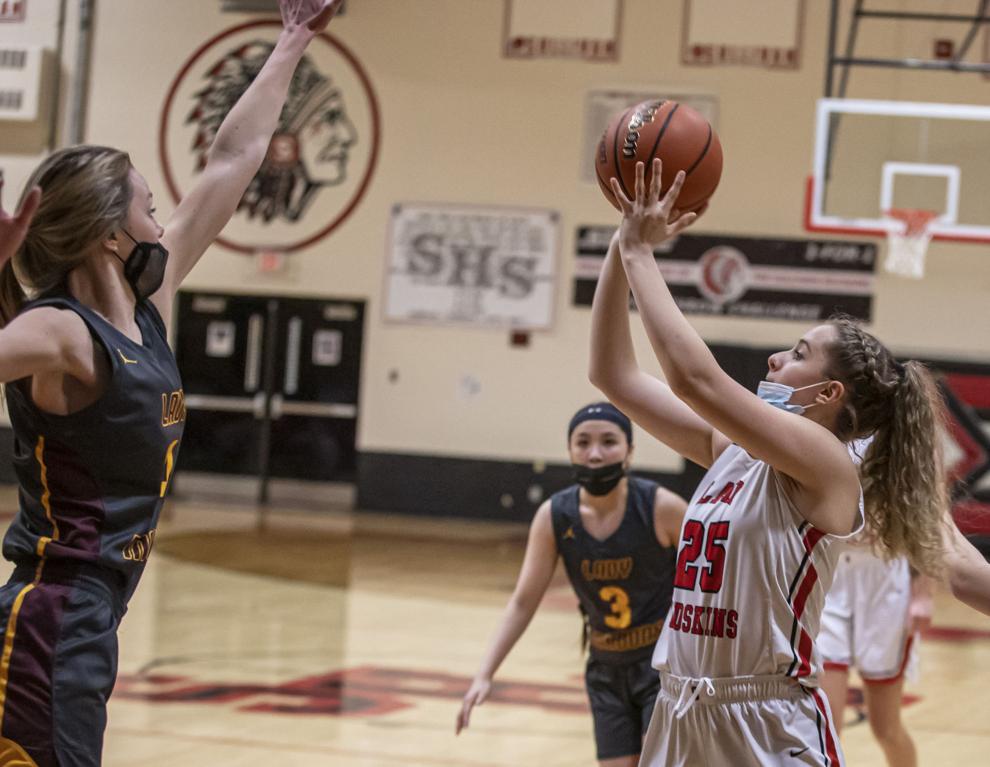 Sulivan Clinton 13 021821.JPG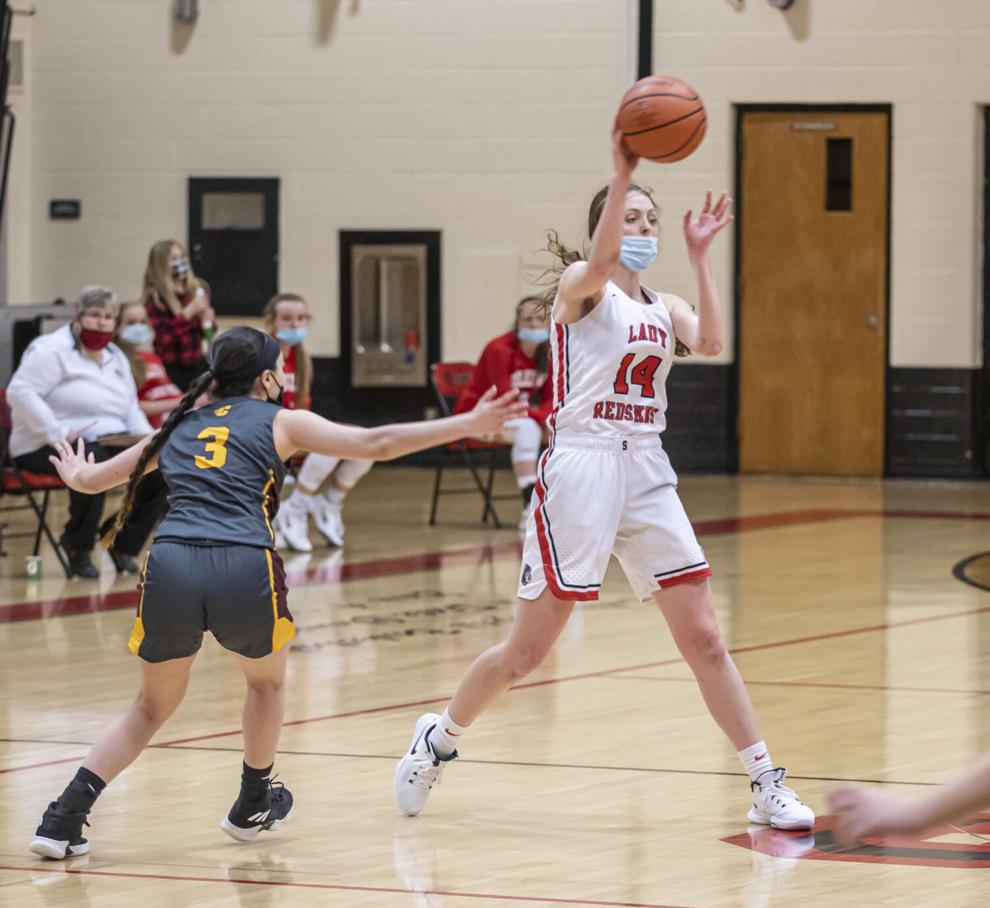 Sulivan Clinton 14 021821.JPG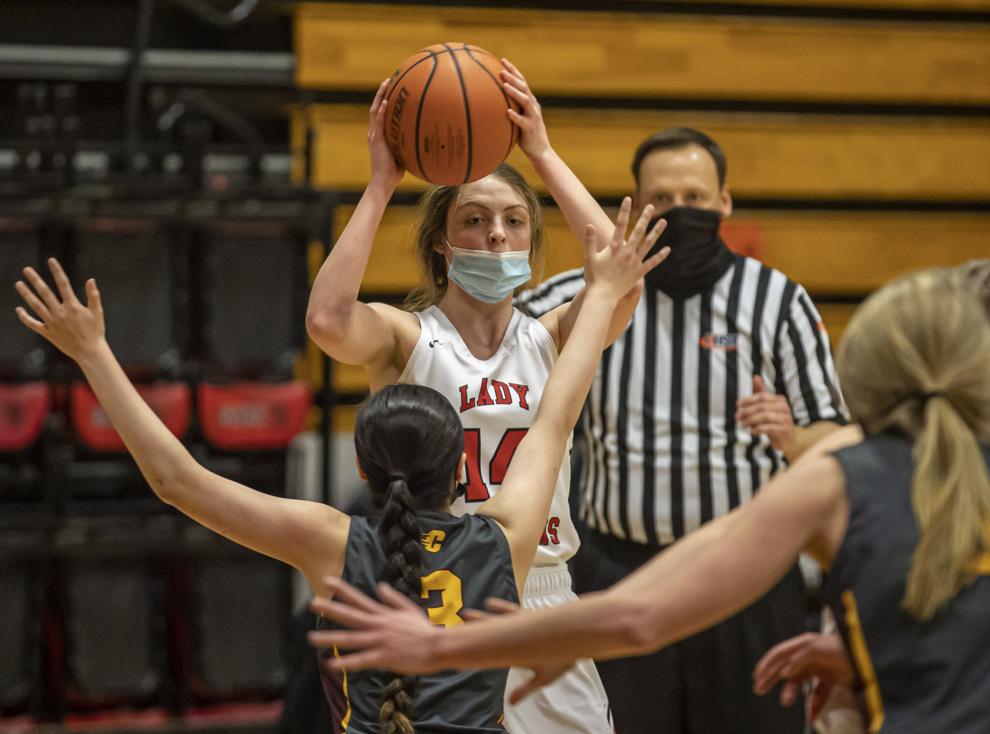 Sulivan Clinton 15 021821.JPG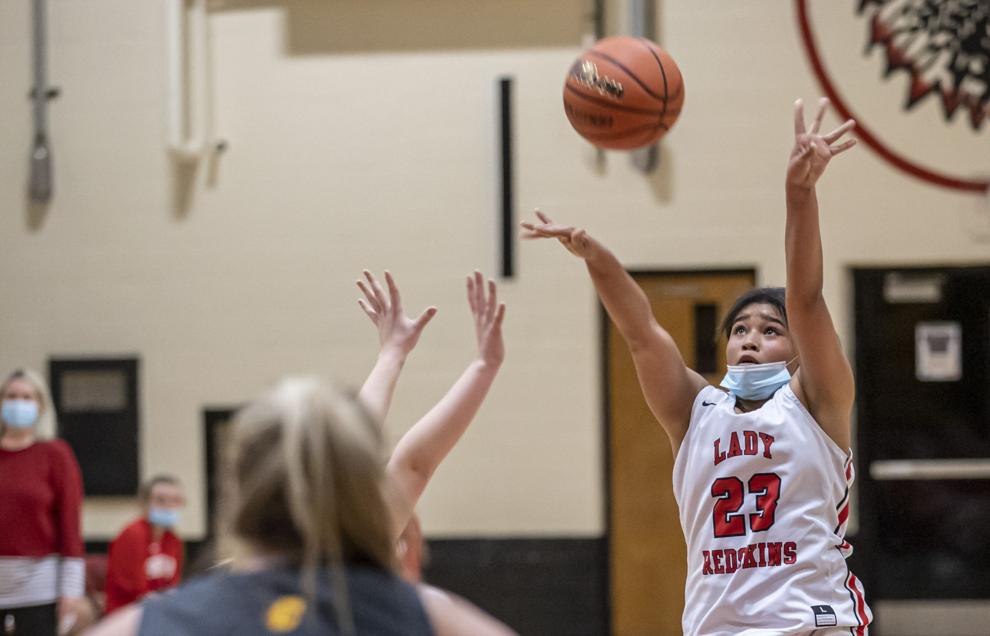 Sulivan Clinton 16 021821.JPG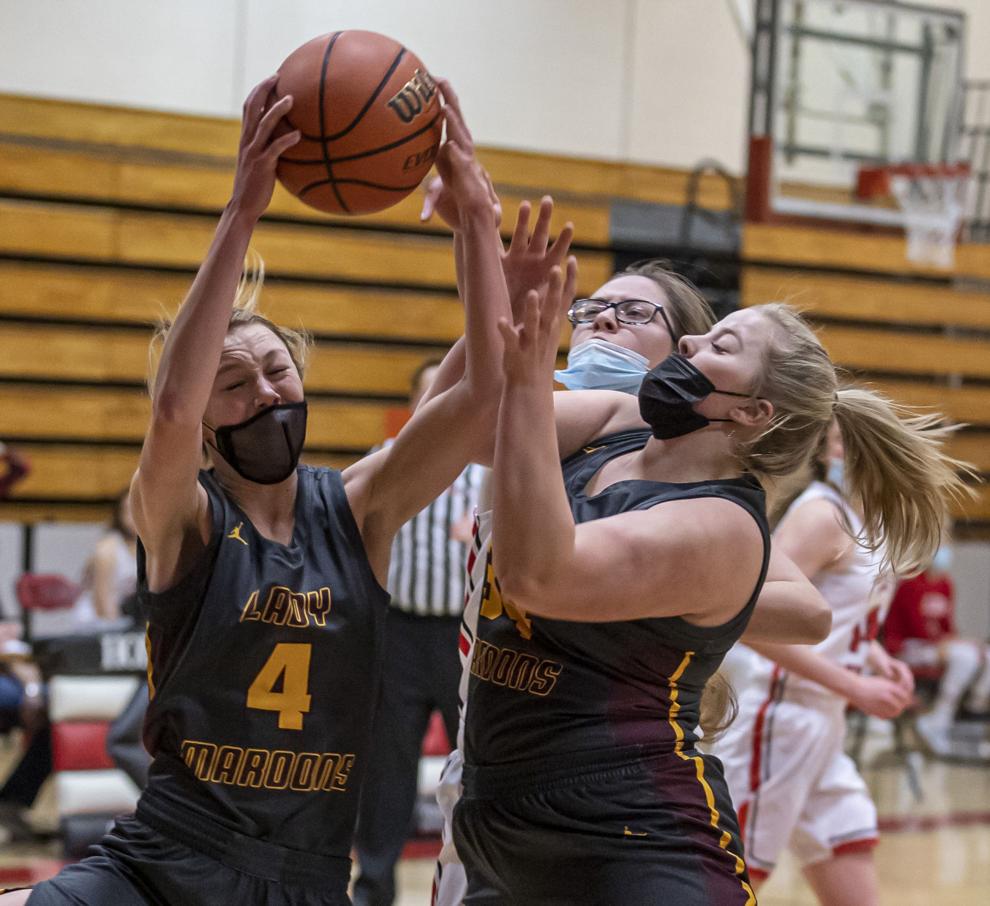 Sulivan Clinton 17 021821.JPG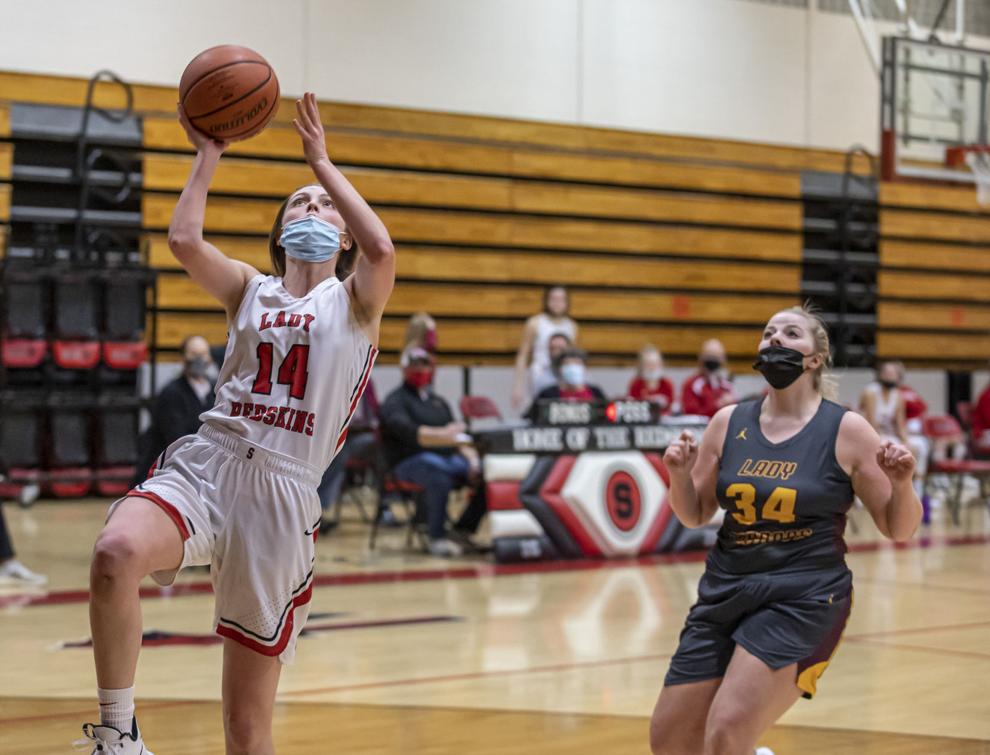 Sulivan Clinton 18 021821.JPG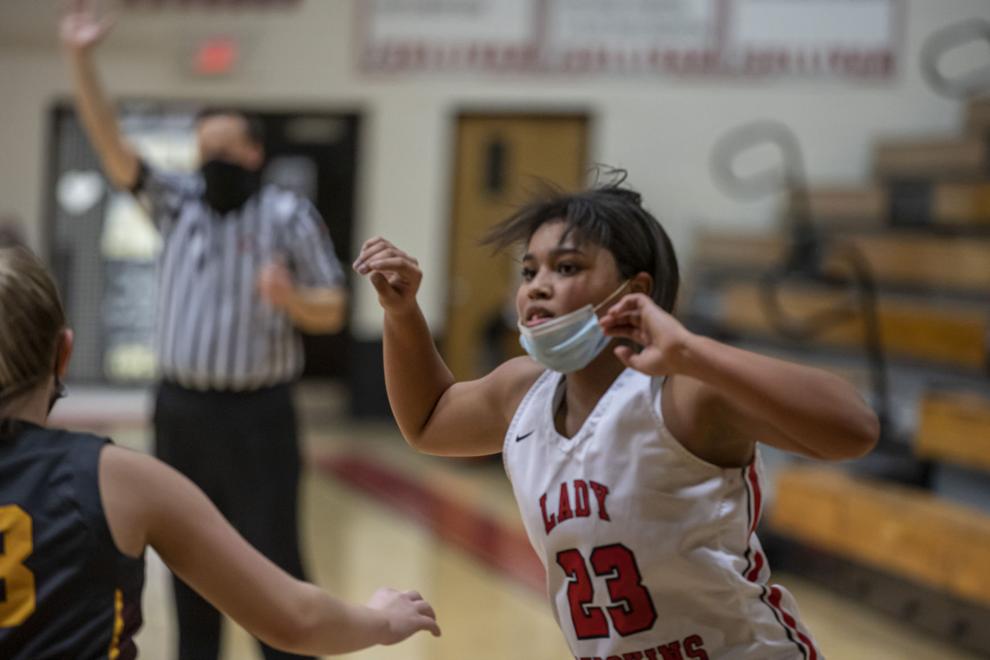 Sulivan Clinton 19 021821.JPG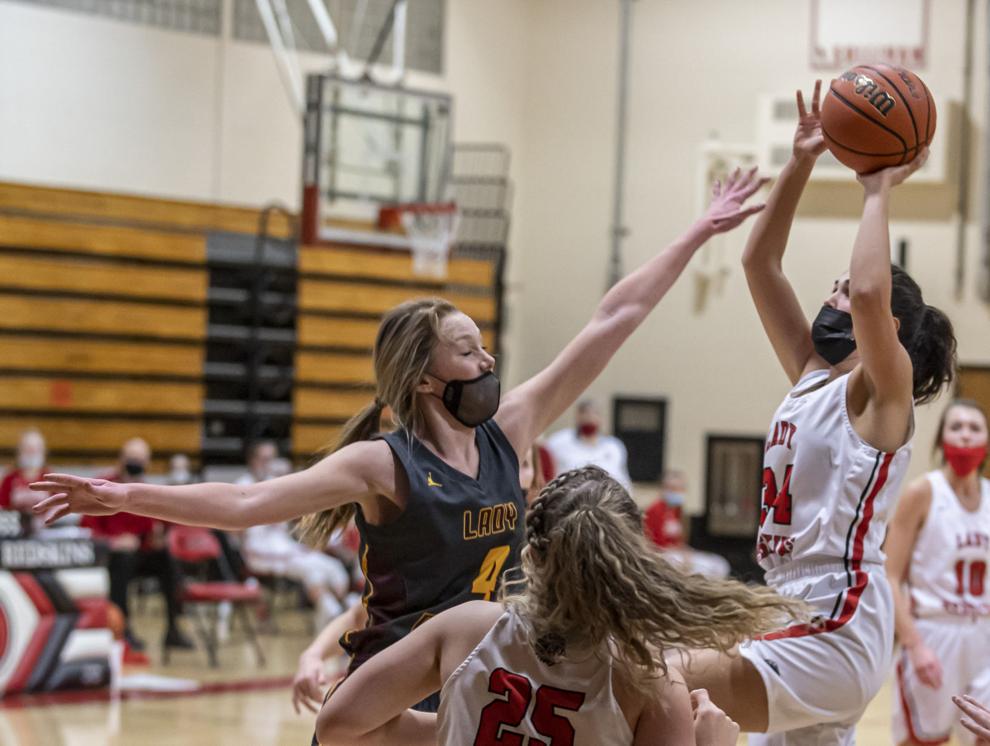 Sulivan Clinton 20 021821.JPG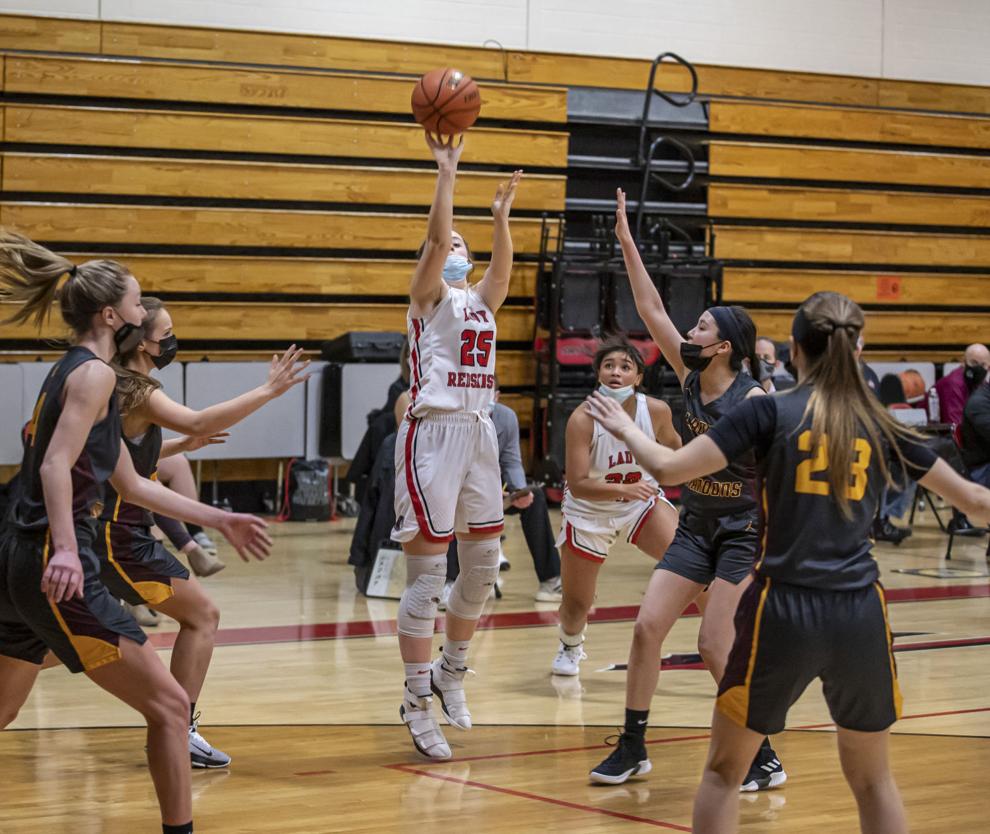 Sulivan Clinton 21 021821.JPG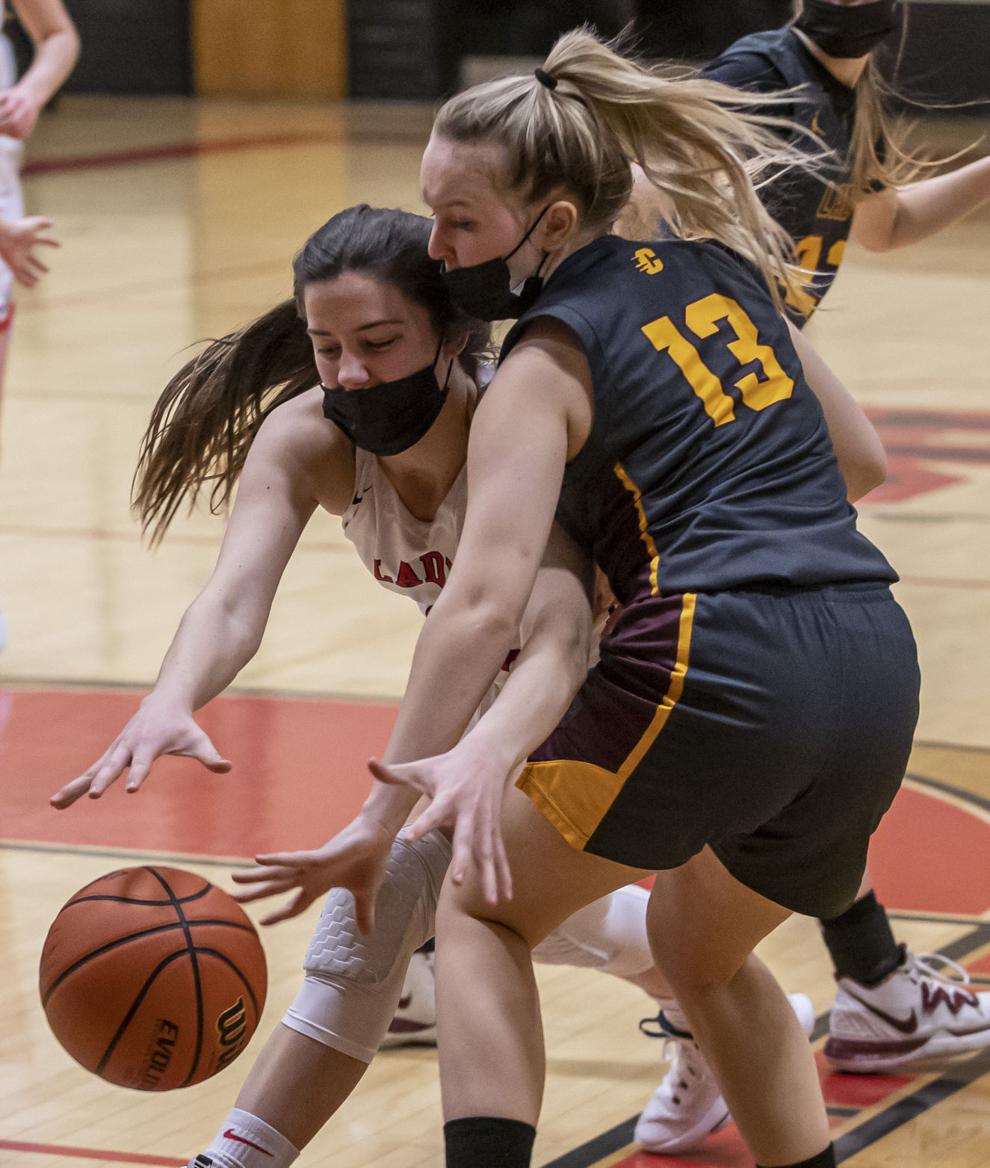 Sulivan Clinton 22 021821.JPG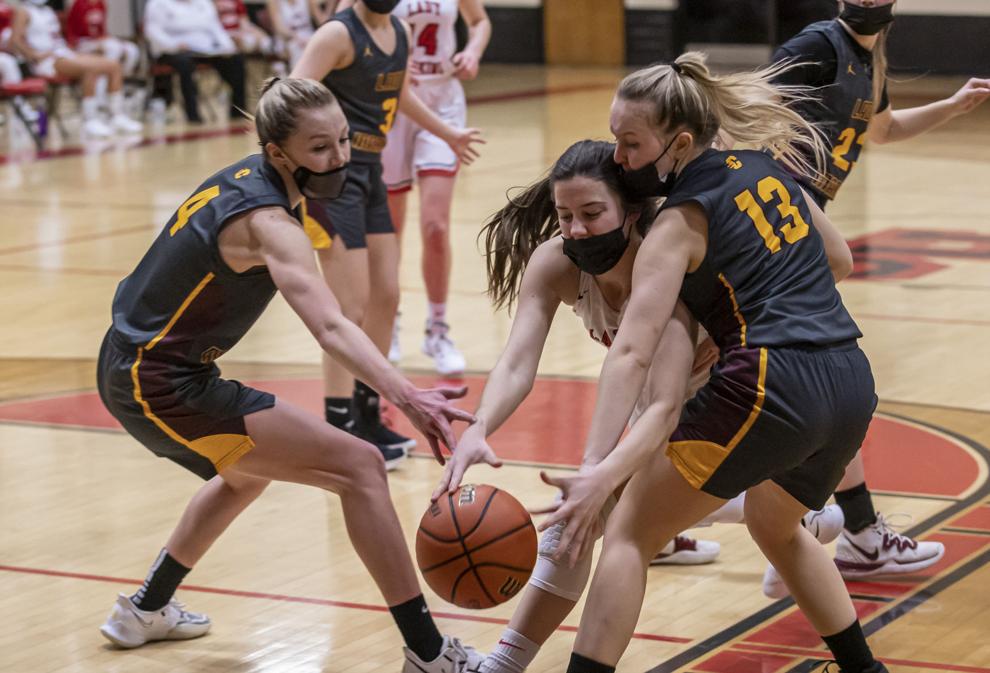 Sulivan Clinton 23 021821.JPG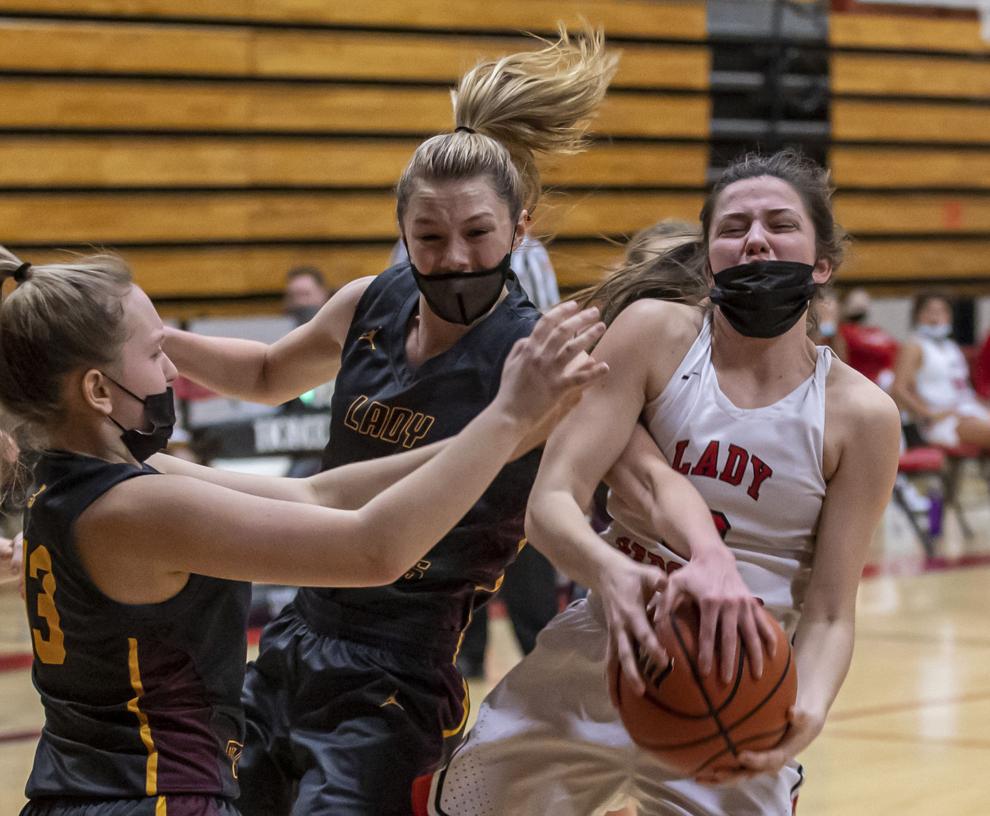 Sulivan Clinton 24 021821.JPG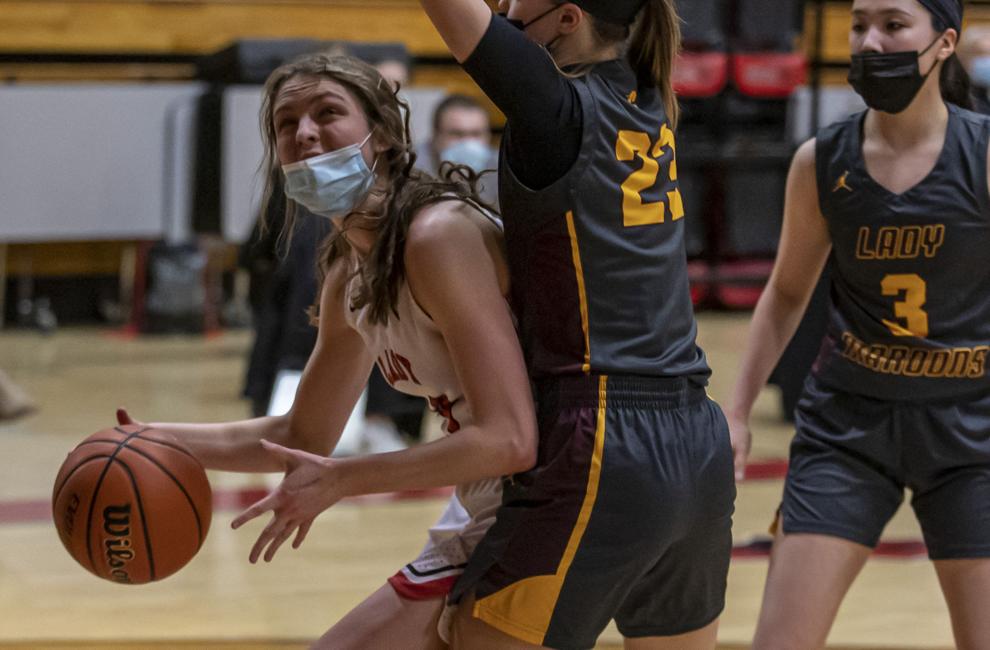 Sulivan Clinton 25 021821.JPG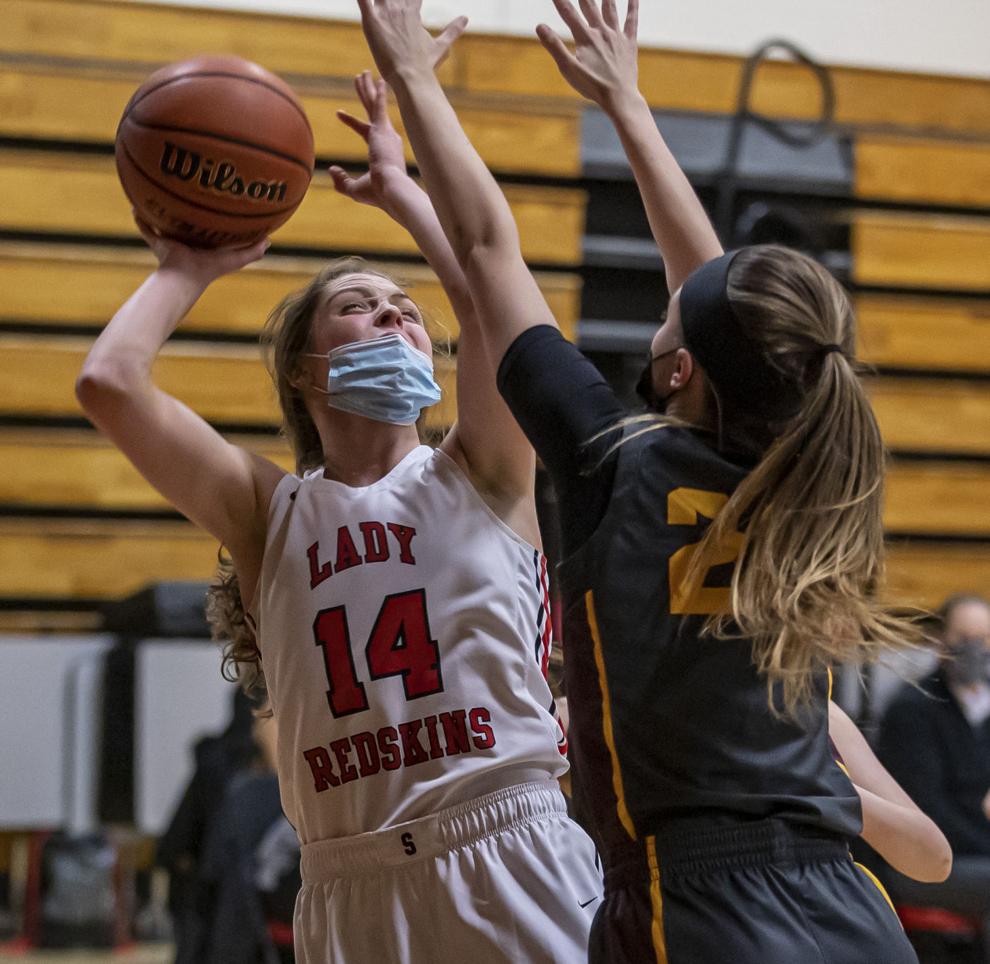 Sulivan Clinton 26 021821.JPG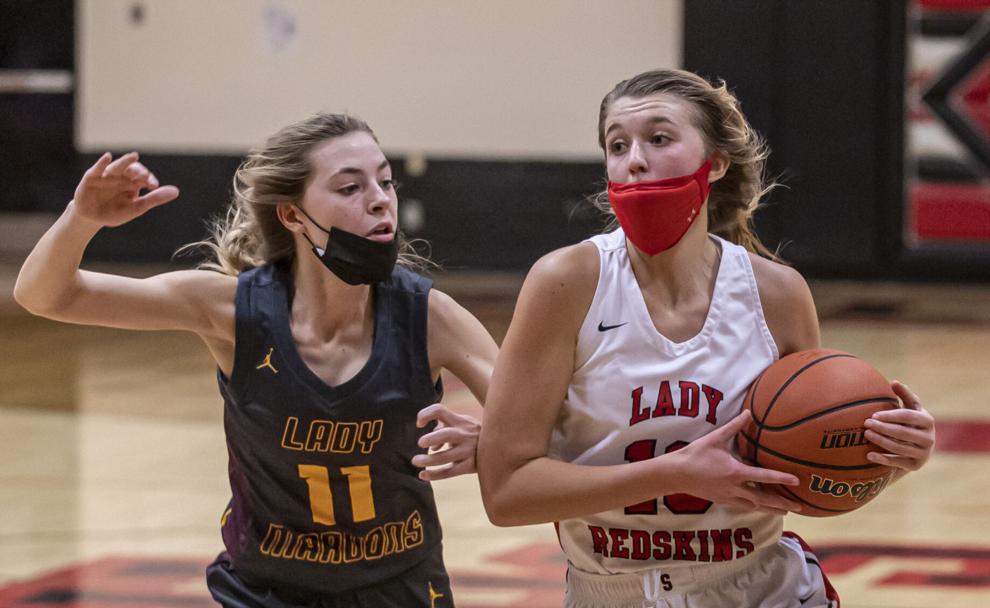 Sulivan Clinton 27 021821.JPG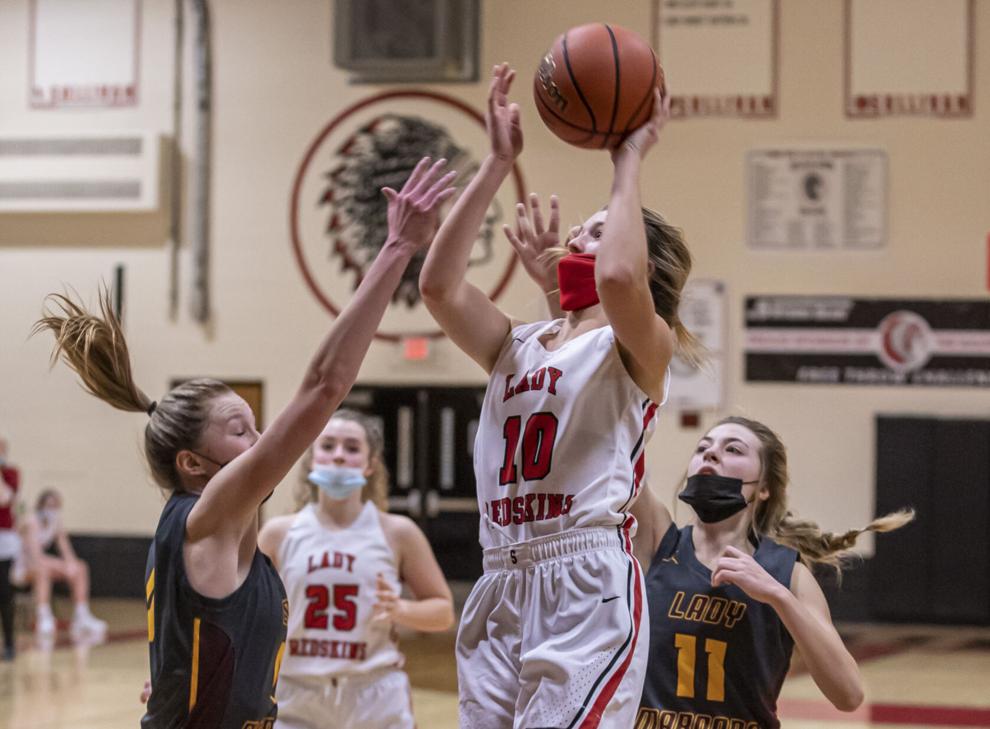 Sulivan Clinton 28 021821.JPG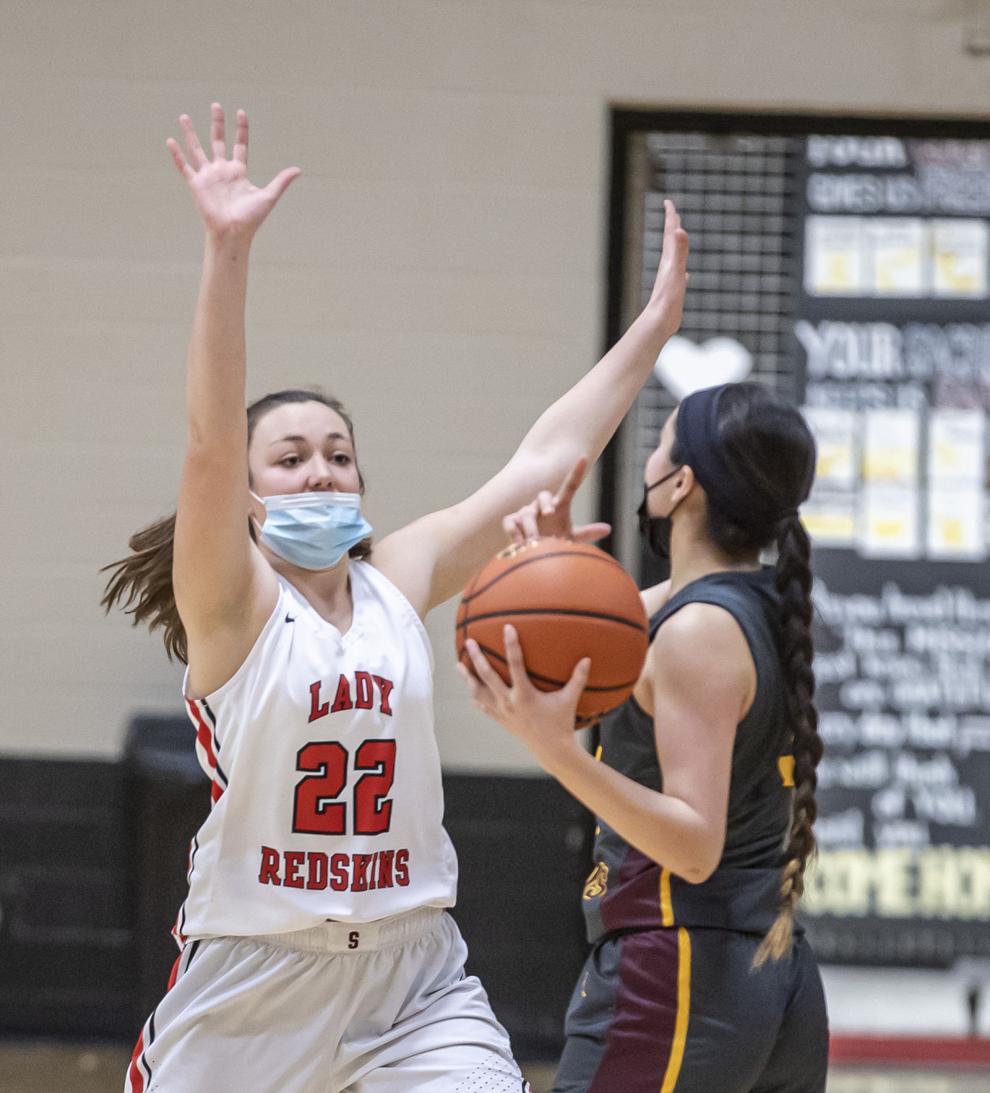 Sulivan Clinton 29 021821.JPG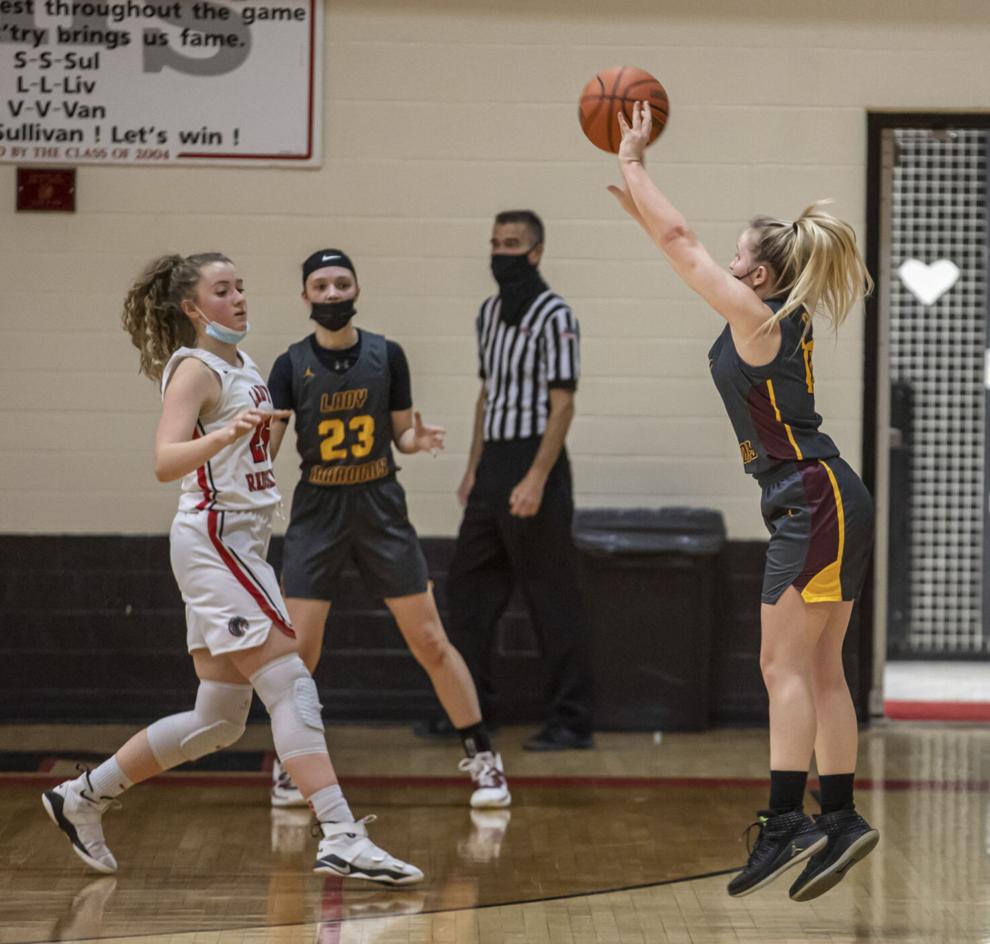 Sulivan Clinton 30 021821.JPG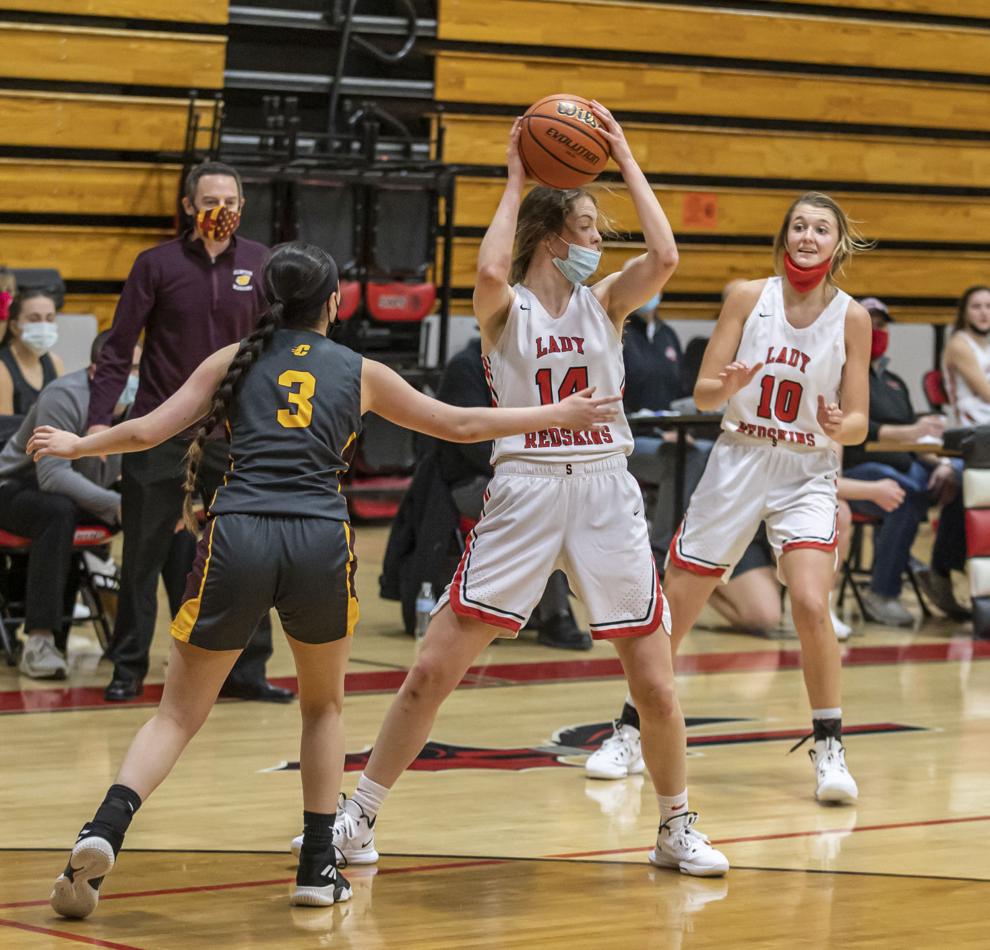 Sulivan Clinton 31 021821.JPG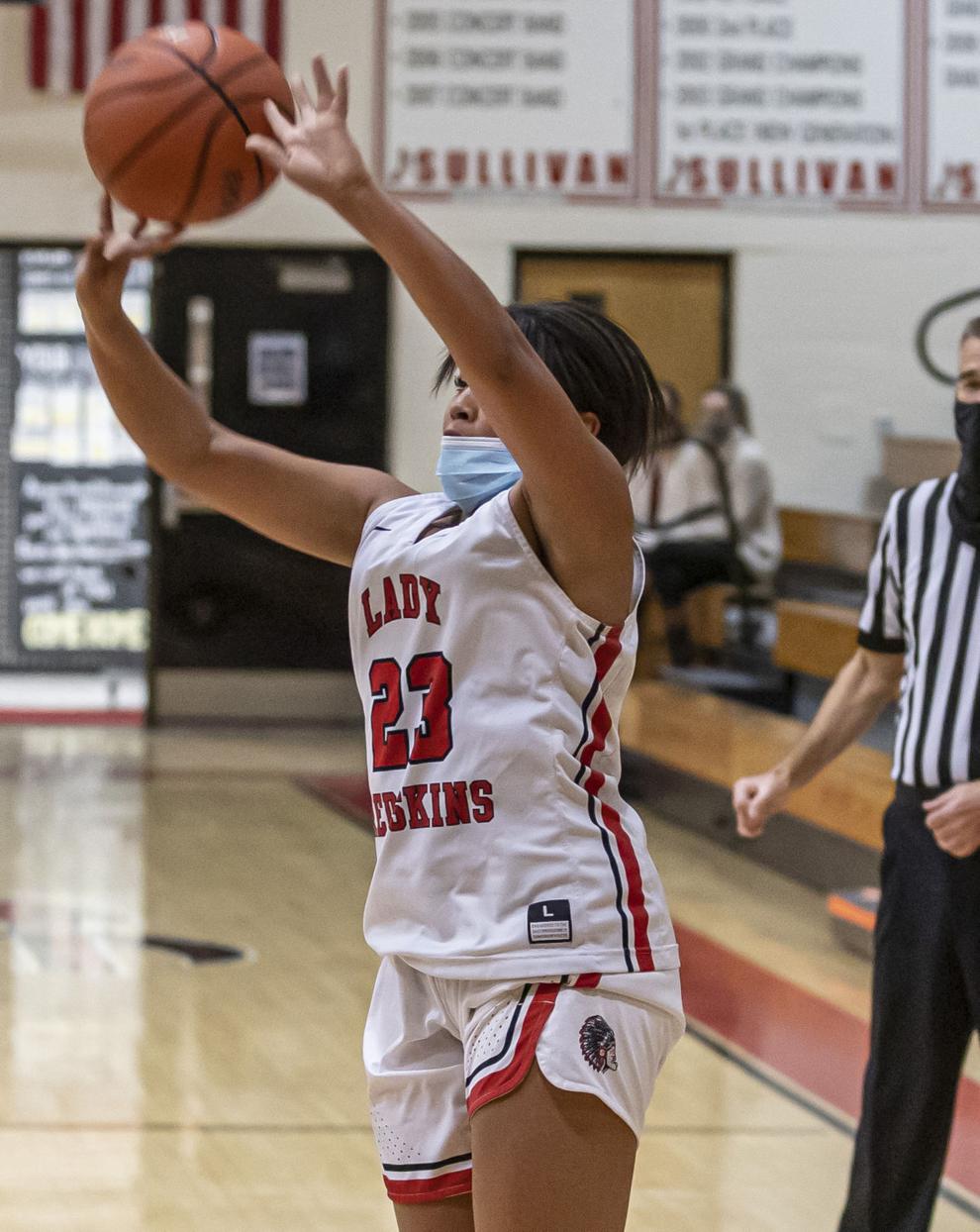 Sulivan Clinton 32 021821.JPG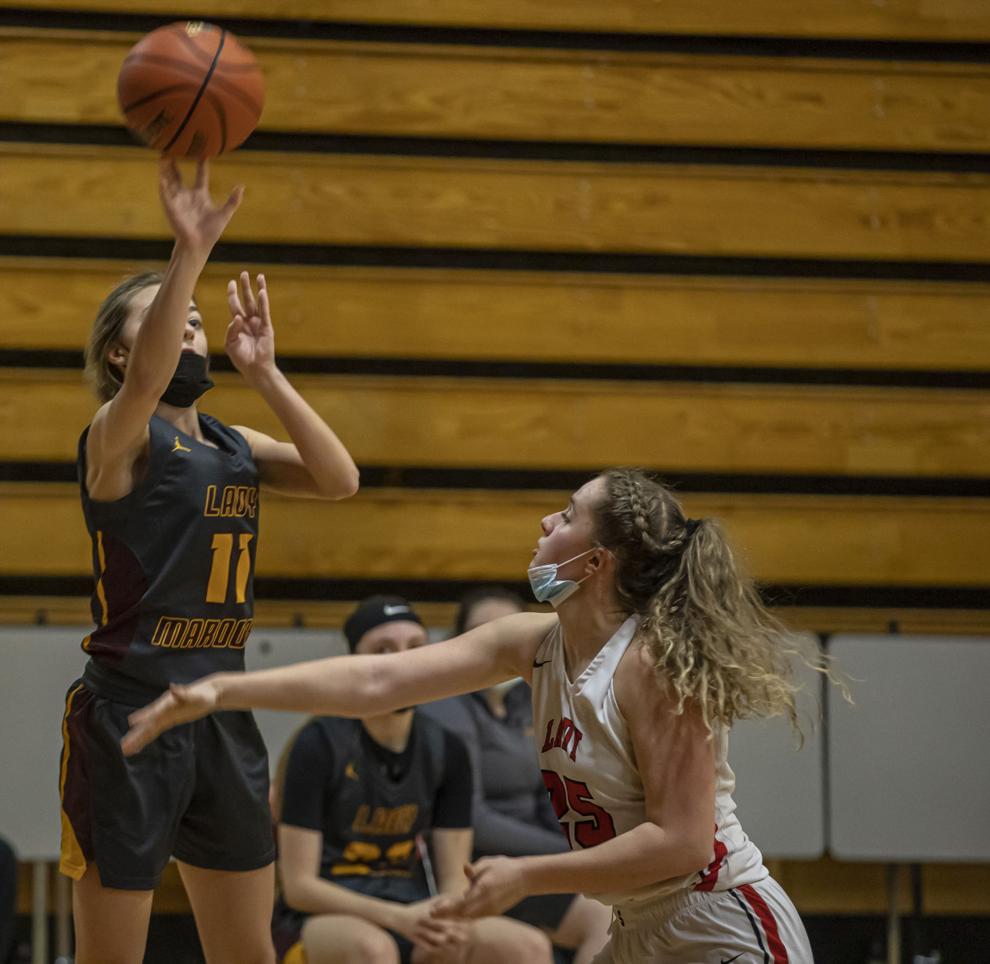 Sulivan Clinton 33 021821.JPG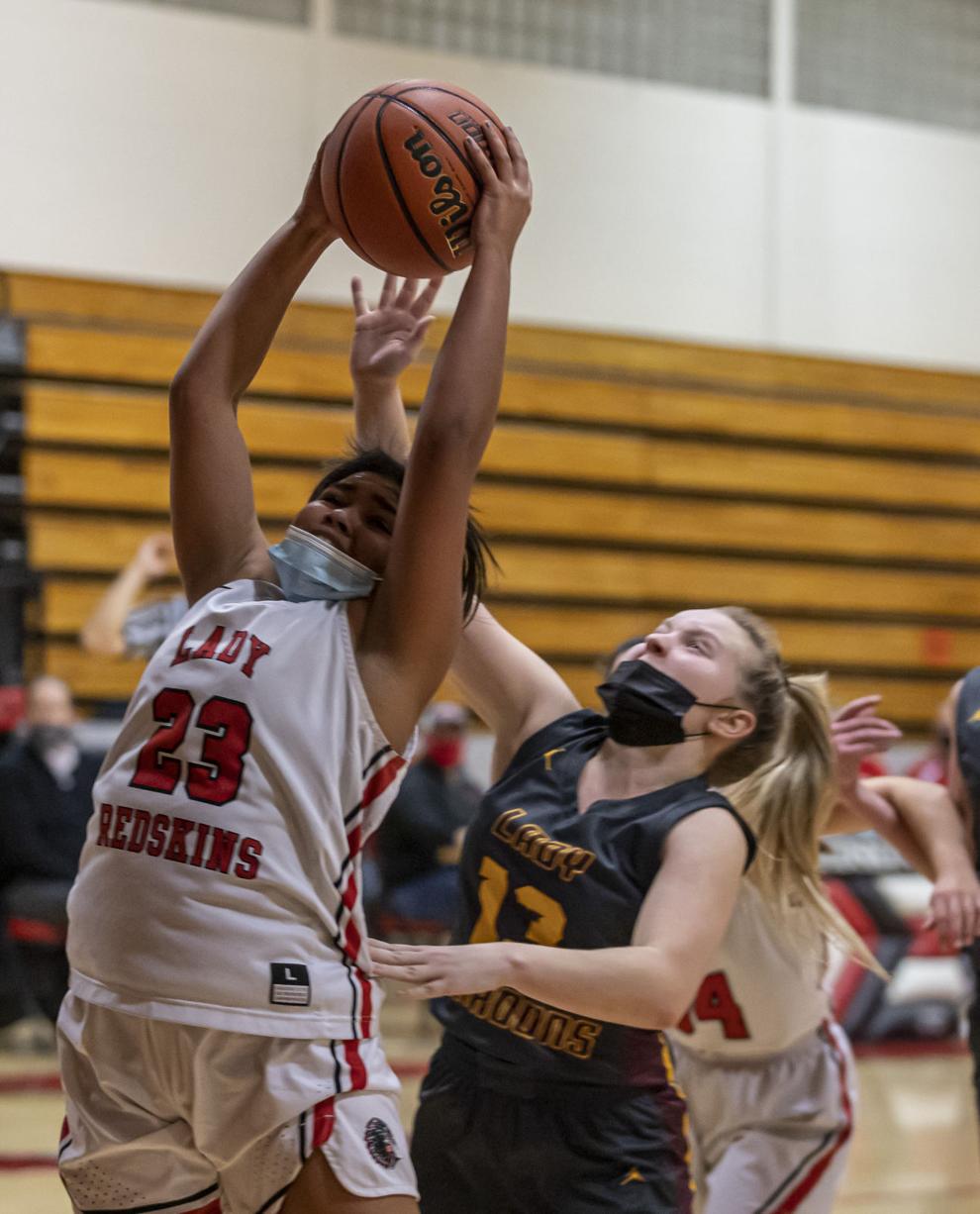 Sulivan Clinton 34 021821.JPG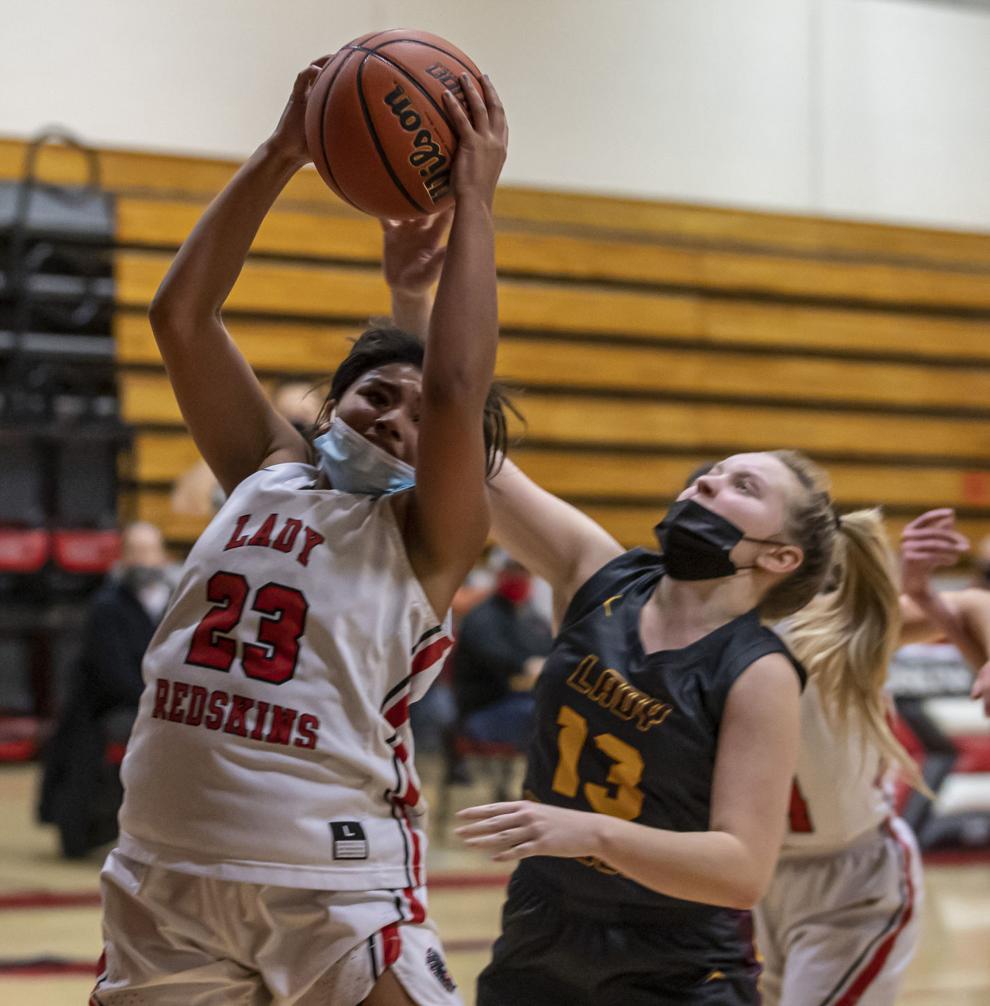 Sulivan Clinton 35 021821.JPG
Sulivan Clinton 36 021821.JPG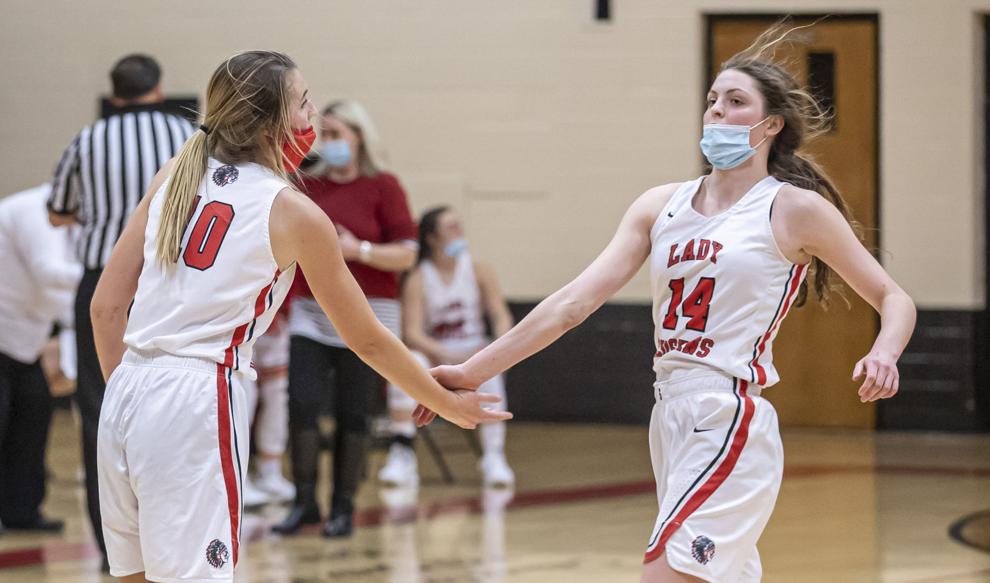 Sulivan Clinton 37 021821.JPG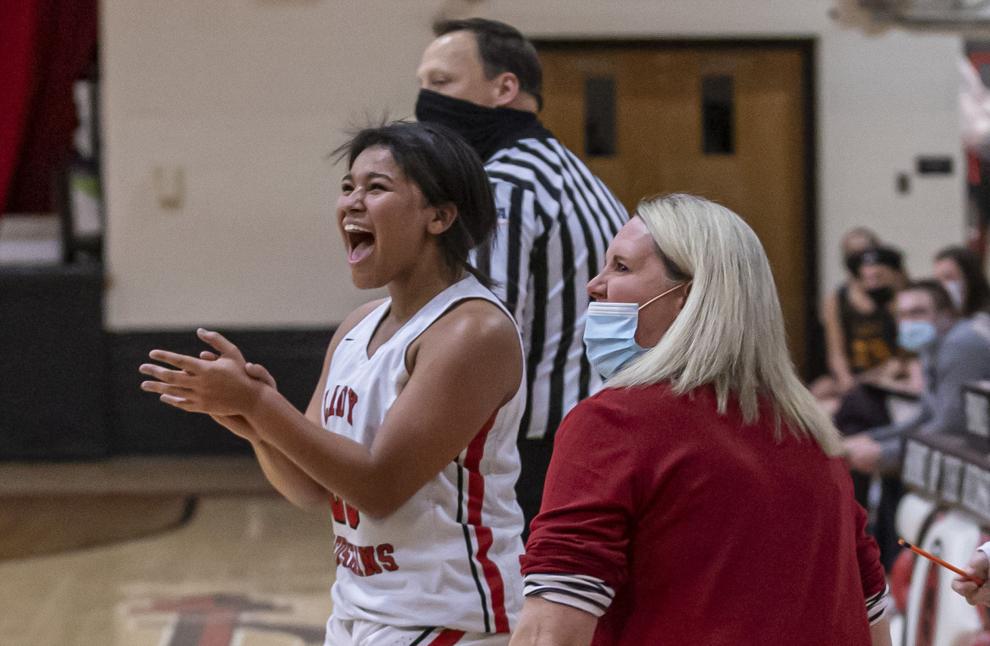 Sulivan Clinton 38 021821.JPG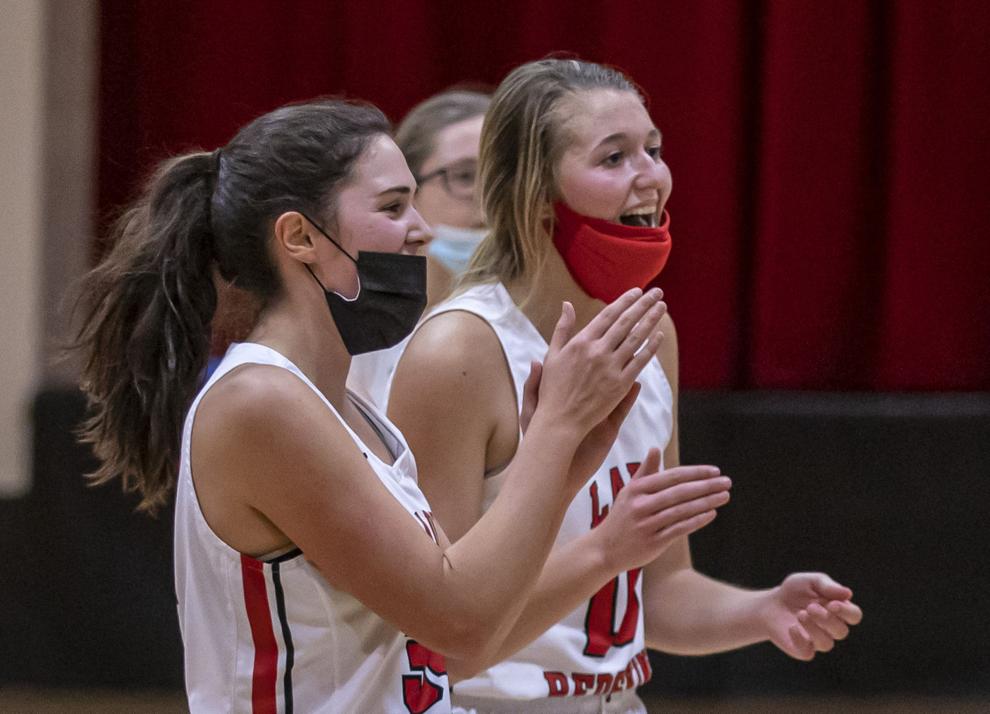 Sulivan Clinton 39 021821.JPG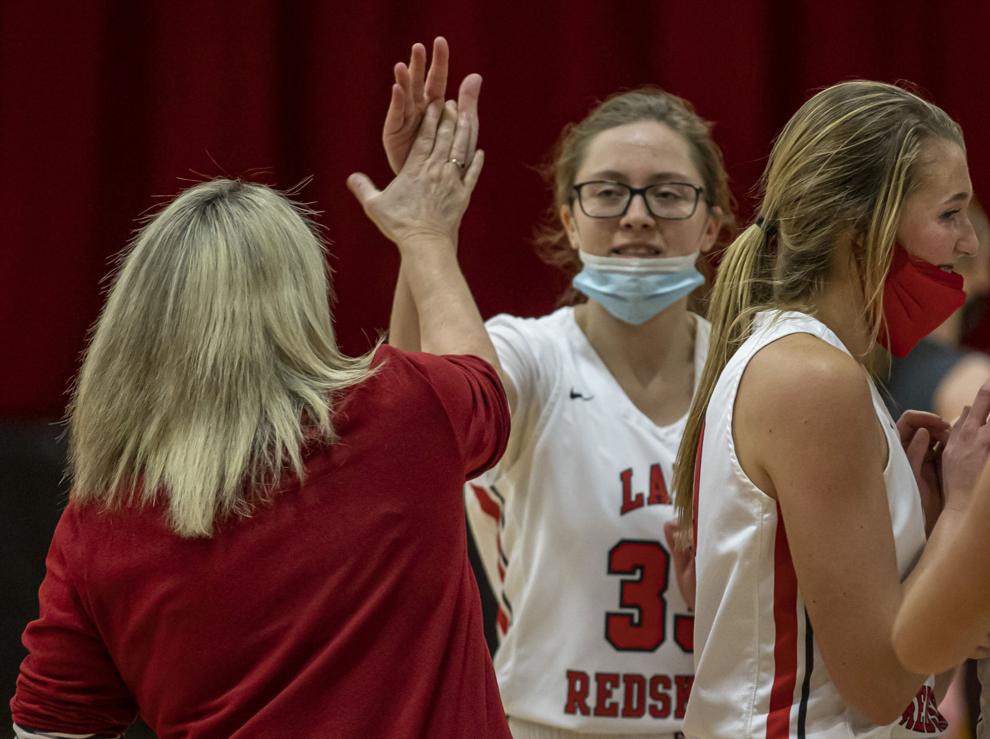 Sulivan Clinton 40 021821.JPG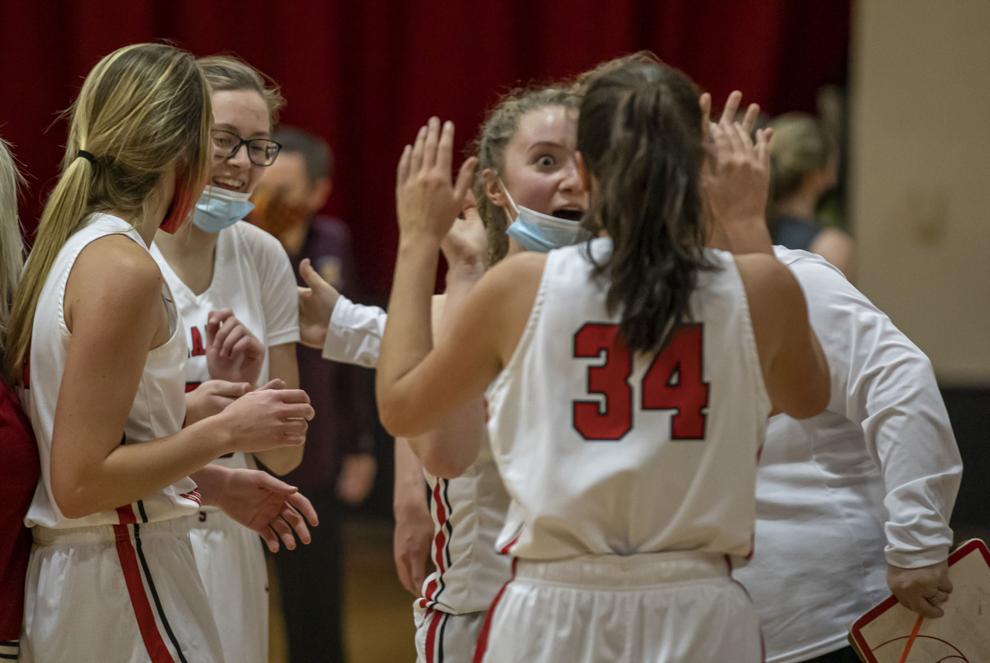 Sulivan Clinton 41 021821.JPG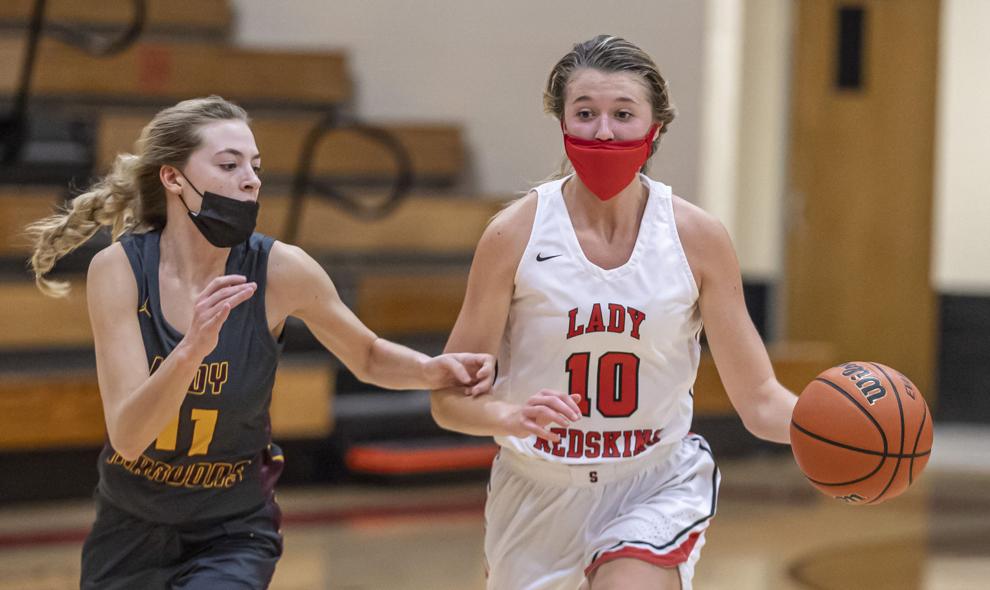 Sulivan Clinton 42 021821.JPG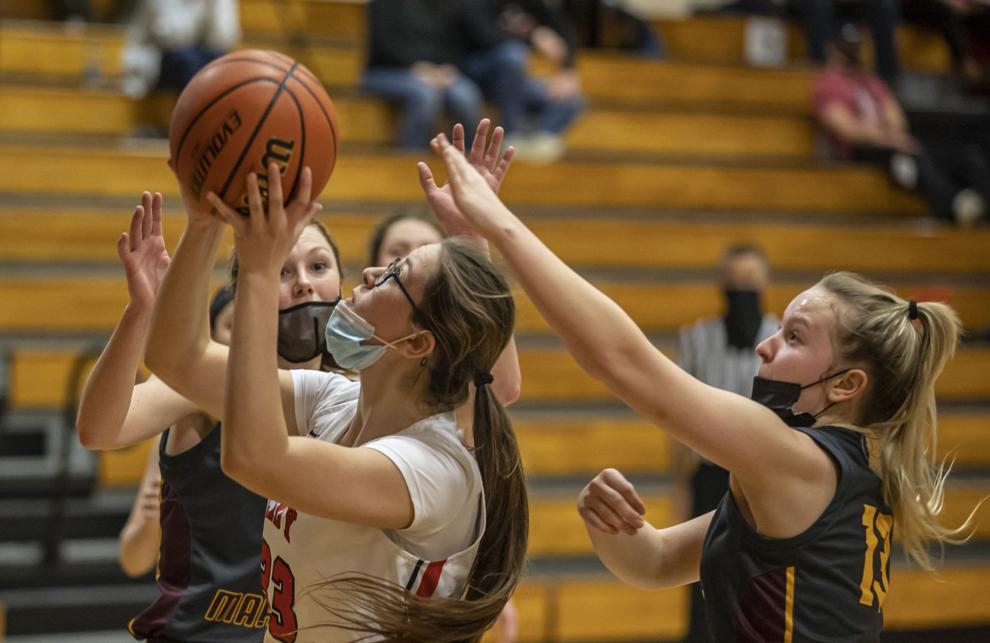 Sulivan Clinton 43 021821.JPG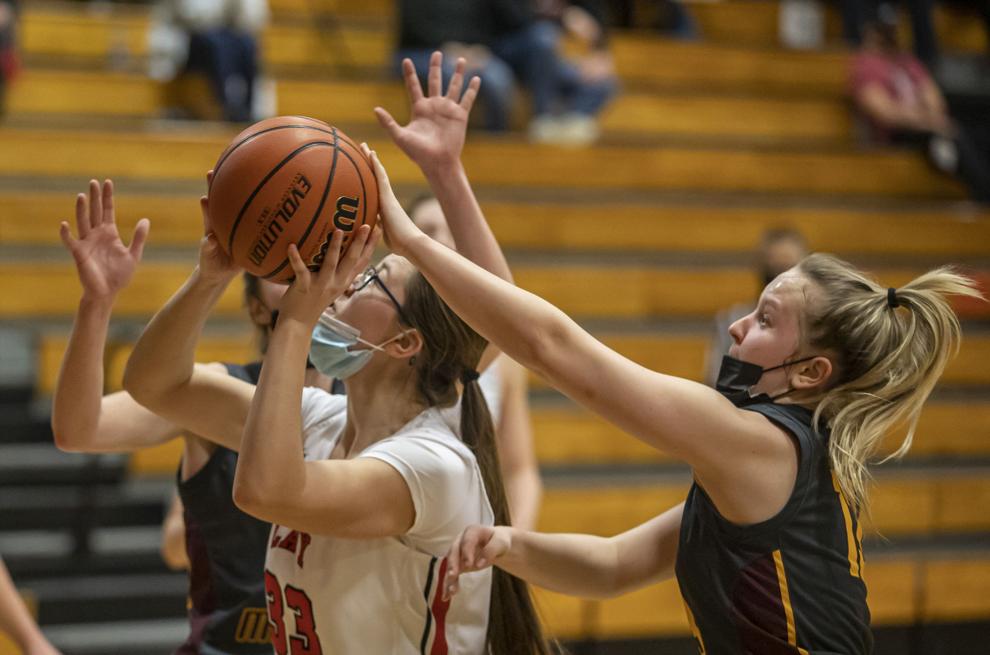 Sulivan Clinton 44 021821.JPG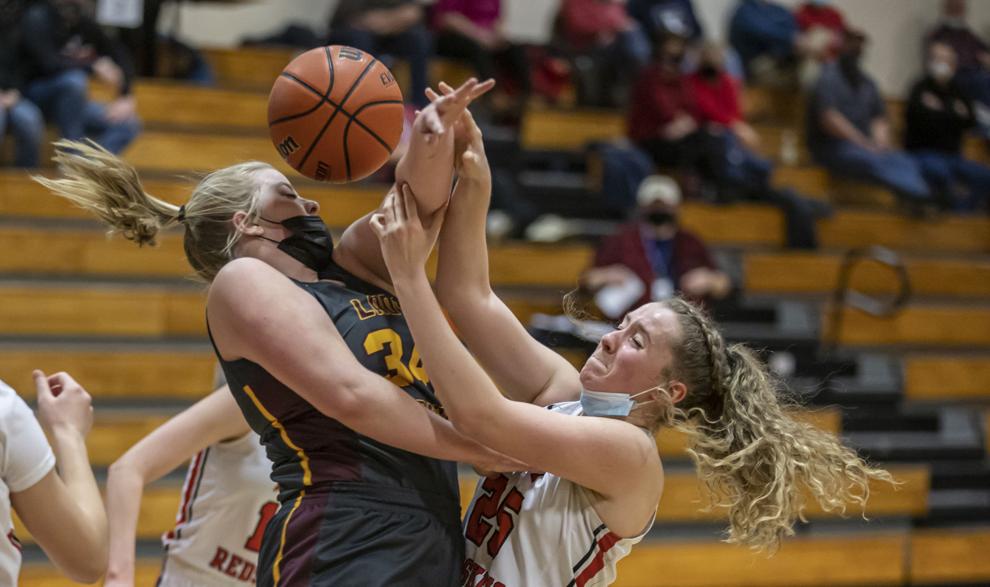 Sulivan Clinton 45 021821.JPG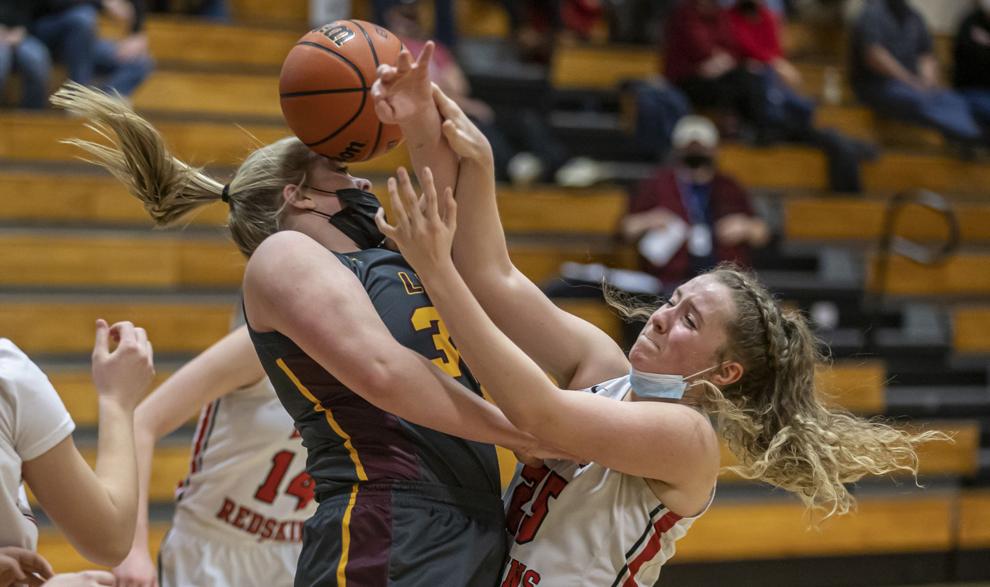 Contact Matthew Flaten at (217) 421-6968. Follow him on Twitter: @MattFlaten