MOWEAQUA — Central A&M's offense was as advertised averaging 47.3 points per game, but it was the Raiders' defense that was the difference in their 42-8 Class 1A quarterfinals win against Arcola on Saturday — A&M's first quarterfinals win since 2001.
The Raiders (12-0) will travel to Athens — a 55-28 winner over Carrollton — next Saturday in the semifinals.
Arcola averaged 317.5 yards and 42. 6 points per game entering the game, but Central A&M held Arcola to just 143 total yards.
"We played a great first quarter," said Central A&M quarterback Connor Heaton. "Up front was huge. We threw the ball well and our defense was solid. It was an all-around good game. We were clicking everywhere. Arcola is a great team. Especially to do that to a team like that means something. This is how far we got last year. We lost right here. So getting past that hump is a big step up."
Arcola finished 9-3 and reached the quarterfinals for the first time since winning the state 1A title in 2015. It is the sixth straight playoff appearance for the Purple Riders tying the 1988-1993 teams for the most in succession. 
"I am so proud of the 16 seniors and happy for what they are made of," said Arcola coach Nick Lindsey. "More than anything it is the people they are. They are going to be successful no matter what they do because of what they are made of and their work ethic and character. I am so proud of them, the staff and the kids. We are moving in the right direction and I am glad of where this program is going."
Central A&M scored 21 points in the first quarter — all on their first three drives.
"What they were doing defensively, but put us in some binds," said Lindsey. "We knew we couldn't turn the ball over and get behind the stick and we did.
"They are just fast defensively more than anything. The holes close pretty quickly. Even when you have a hole, Jacob Paradee makes a tackle three yards in the hole. They are tough. I don't think they get as much credit as they should probably for how they are defensively. We didn't help ourselves either."
Central A&M received the opening kickoff and on the second play Heaton connected with Paradee for the first of his three touchdowns. On a short pass, Paradee sprinted down the sidelines to complete an 81-yard touchdown pass. Sophomore Jarrett Robertson booted the first of his six extra points for a 7-0 lead just 49 seconds into the game.
The play was something Weakly saw from film from the 2017 season-opener — a 26-19 Central A&M win over Arcola.
"We bounced our running back (Pardee) out of the backfield and they didn't adjust in that formation," Weakly said. "I knew they would try and figure out ways to stop Paradee, and we had to try and figure out ways to get him the ball."
Arcola's Austin Hopkins picked up 10 yards on the first play from scrimmage for the Purple Riders, but they were forced to punt as they faced a fourth and seven from their own 34.
You have free articles remaining.
Keep reading for FREE!
Enjoy more articles by signing up or logging in. No credit card required.
After another A&M touchdown and two Raiders' defensive stops, they faced a third-and-9. Under pressure, Heaton reversed field and threw a 33-yard strike to Paradee in the end zone for the touchdown.
After Arcola stopped Central A&M on a fourth-and-9 from the Arcola 26, Hopkins got the Purple Riders across midfield for the first time with four carries for 25 yards. However, after a loss of two Paradee came up with his second interception on the Purple Riders second straight possession. Paradee also had a fumble recovery. 
The Raiders moved down the field thanks to a 10-yard pass from Heaton to sophomore James Paradee and an 11-yard pass to senior Brycen Burgener. Paradee hit paydirt on an eight-yard run and the extra point made it 28-0 with 4:17 left in the first half.
Arcola erased the shutout when they were trailing 35-0. The Purple Riders went 96 yards in 10 plays starting with a 53-yard run by Hopkins. Pedro Gauna scored on a 3-yard run. 
Arcola struggled in the field position battle starting its average drive on its own 21, while Central A&M's averaged drive started at the Purple Riders 47. 
Hopkins led all rushers with 21 carries for 129 yards.
The Raiders used eight different running backs for a total of 165 yards and were led by Heaton with eight carries for 64 yards and two touchdowns. He was also 18-of-34 for 254 yards  and two touchdowns. Burgener led Central A&M in catches with seven for 56 yards, while Paradee had five catches for a team-leading 149 yards and two touchdowns. 
"That is normal for us," said Weakly. "Going into this week 69 carries was the most we had and that was Heaton. We do a good job of spreading out carries to the guys and making sure we keep guys fresh. Our kids know they are going to get somewhere between 5-10 carries."
Hugo Garza and Hopkins led Arcola on defense with 9.5 and eight tackles respectively, while the Raiders were led by Maples with 8.5, while Paradee had six. 
"They have got some really talented playmakers and they mix in the run as well," said Lindsey. "Hats off to them. They deserve all of the credit and they have a really good team. They are 12-0 for a reason."
---
Central A&M advances to the quarterfinals
GALLERY-CAM-V-ARCOLA-01-111719.JPG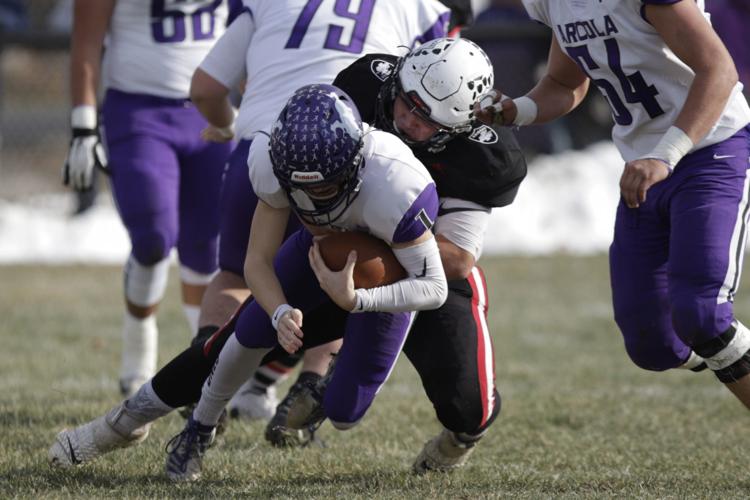 GALLERY-CAM-V-ARCOLA-02-111719.JPG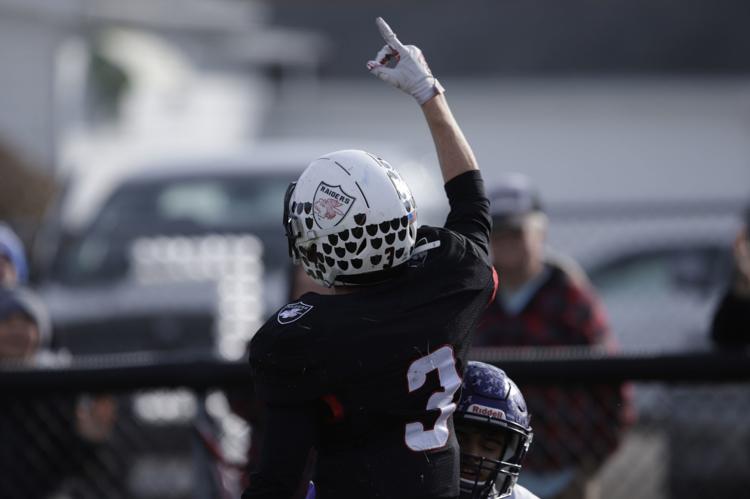 GALLERY-CAM-V-ARCOLA-03-111719.JPG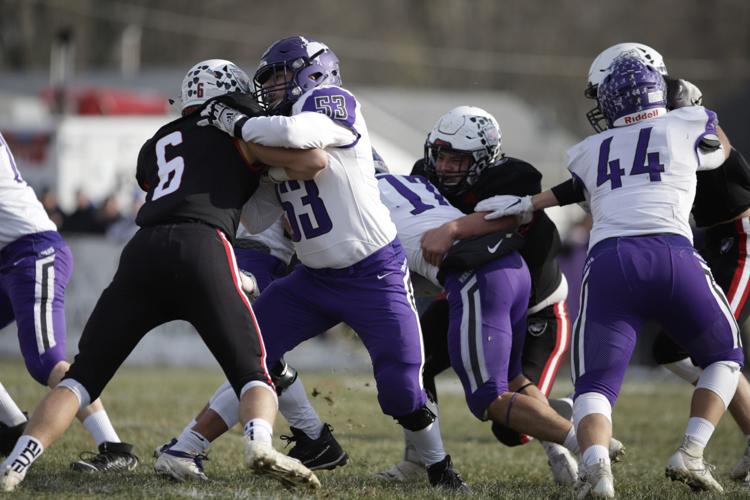 GALLERY-CAM-V-ARCOLA-04-111719.JPG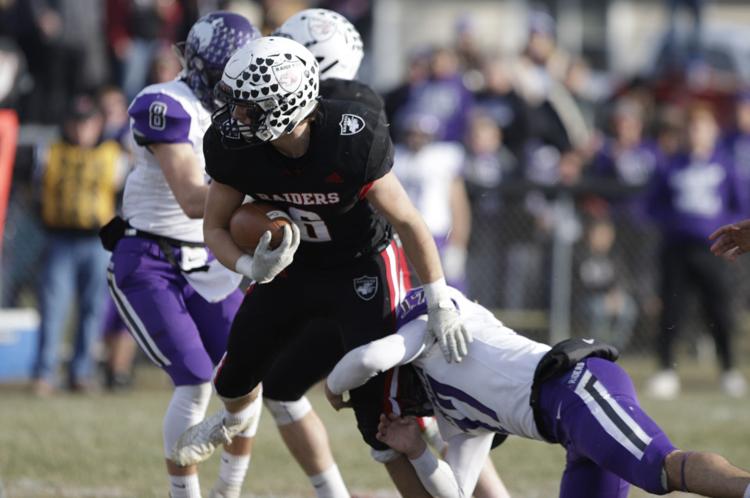 GALLERY-CAM-V-ARCOLA-05-111719.JPG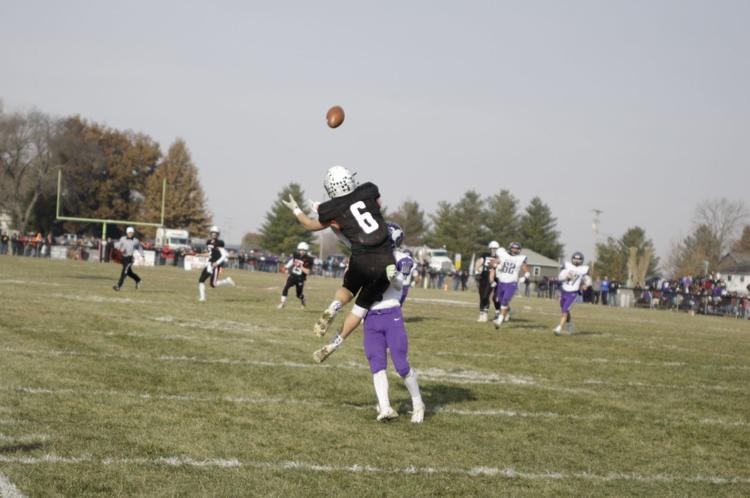 GALLERY-CAM-V-ARCOLA-06-111719.JPG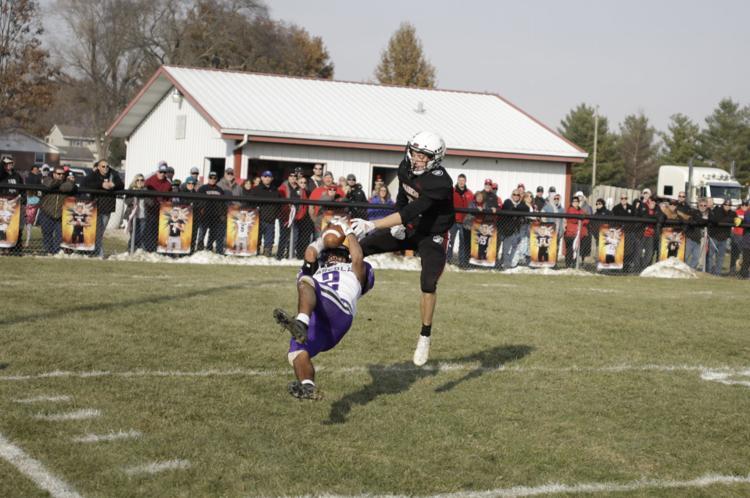 GALLERY-CAM-V-ARCOLA-07-111719.JPG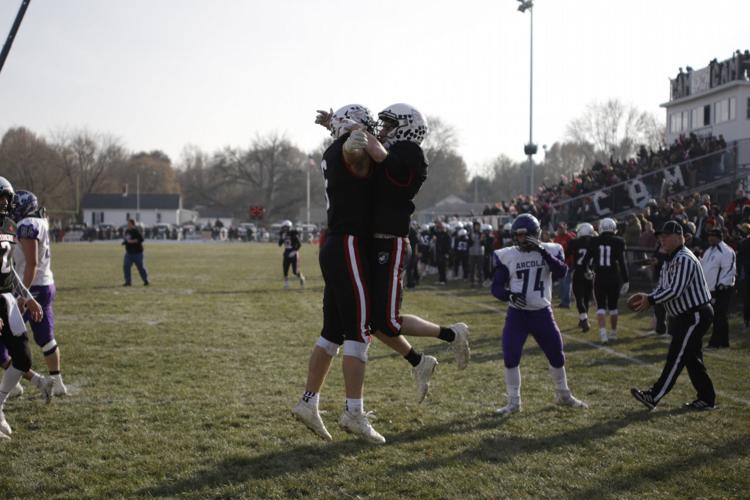 GALLERY-CAM-V-ARCOLA-08-111719.JPG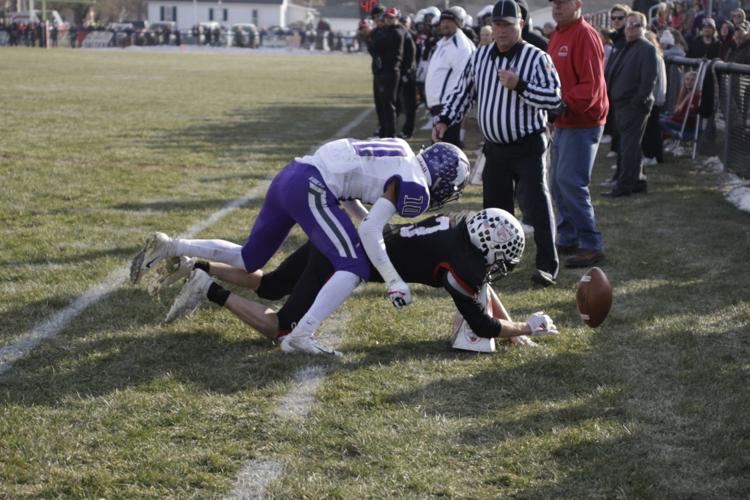 GALLERY-CAM-V-ARCOLA-09-111719.JPG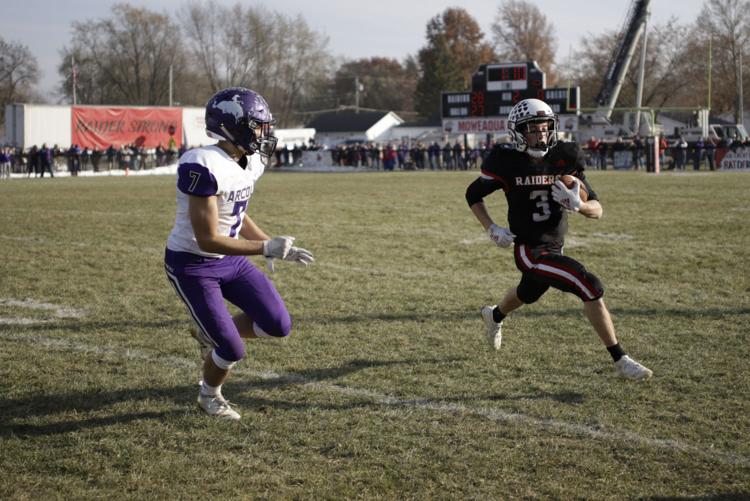 GALLERY-CAM-V-ARCOLA-10-111719.JPG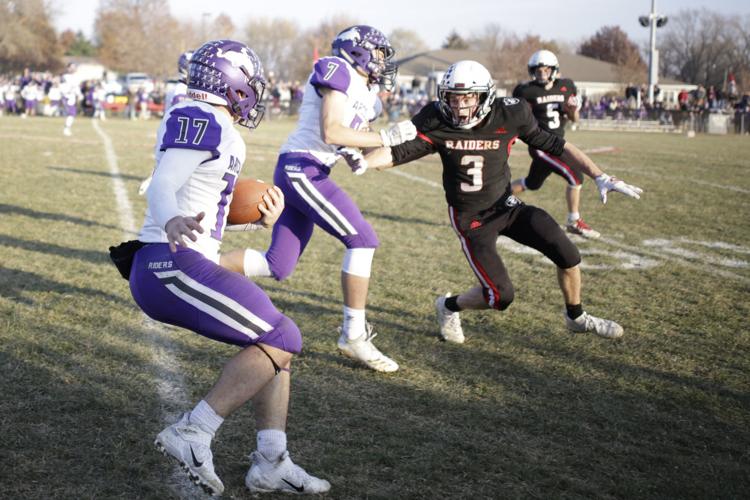 GALLERY-CAM-V-ARCOLA-11-111719.JPG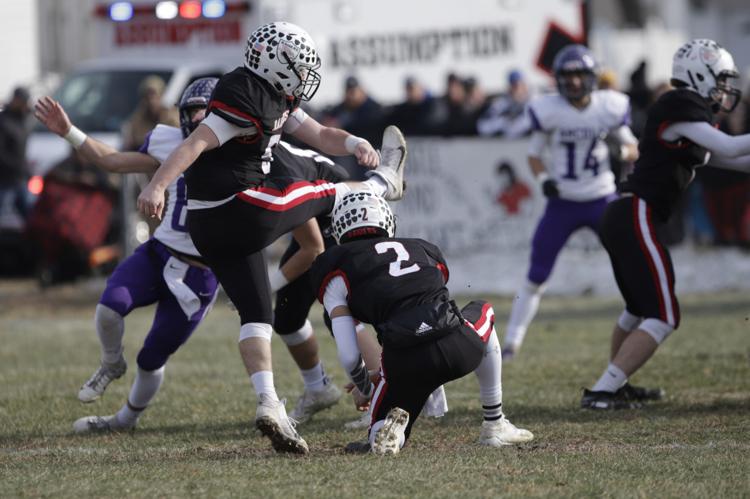 GALLERY-CAM-V-ARCOLA-12-111719.JPG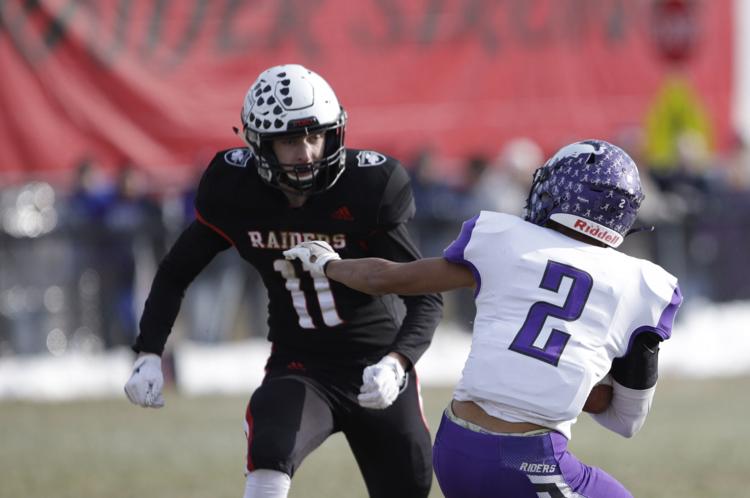 GALLERY-CAM-V-ARCOLA-13-111719.JPG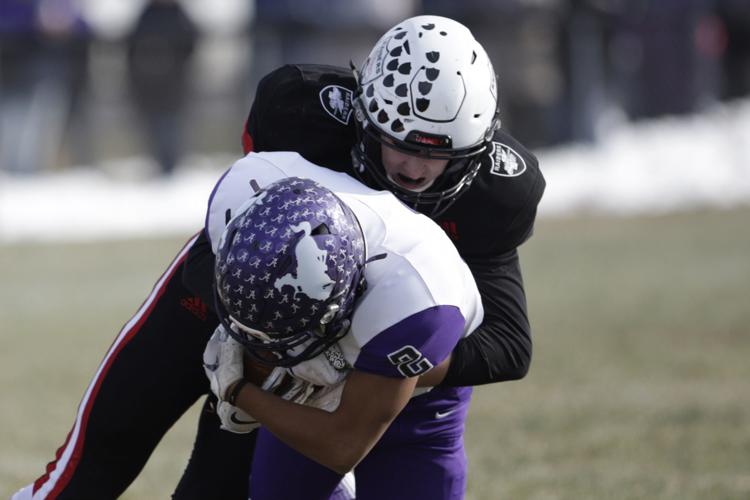 GALLERY-CAM-V-ARCOLA-14-111719.JPG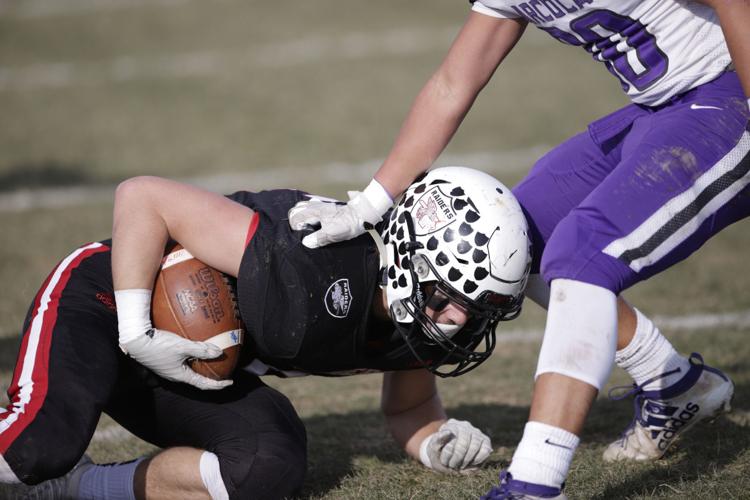 GALLERY-CAM-V-ARCOLA-15-111719.JPG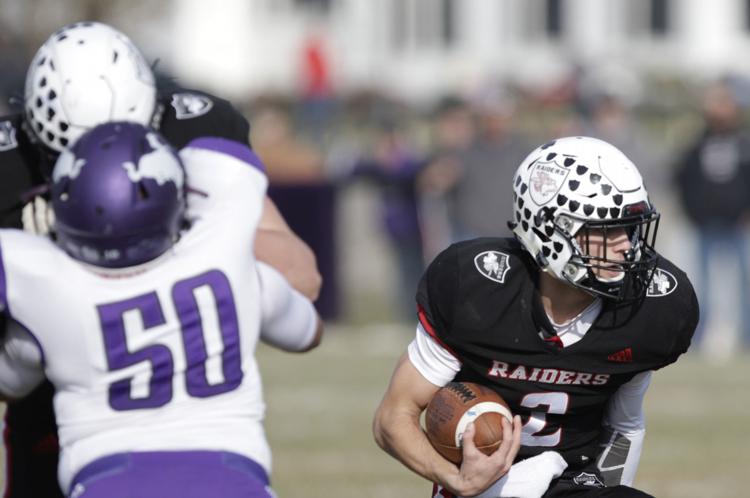 GALLERY-CAM-V-ARCOLA-16-111719.JPG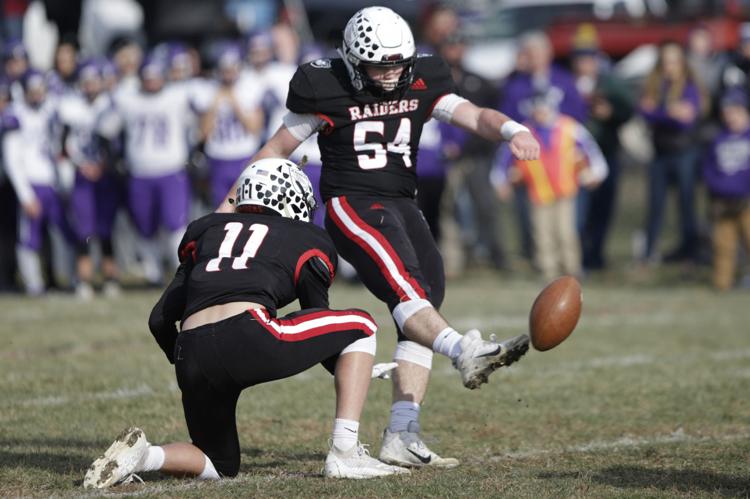 GALLERY-CAM-V-ARCOLA-17-111719.JPG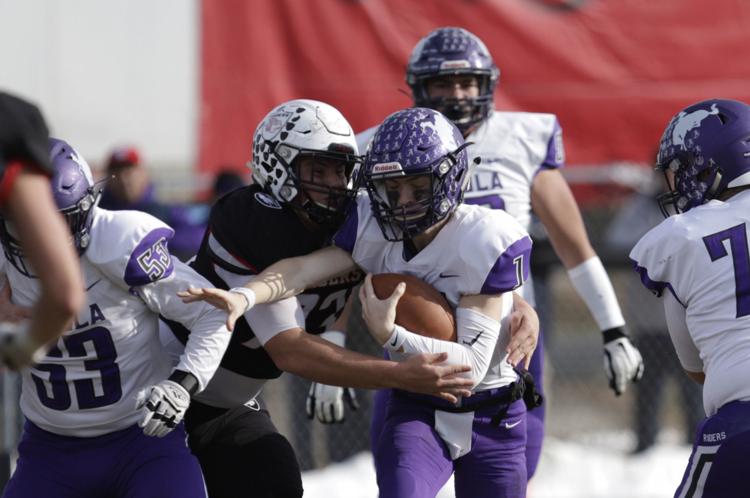 GALLERY-CAM-V-ARCOLA-18-111719.JPG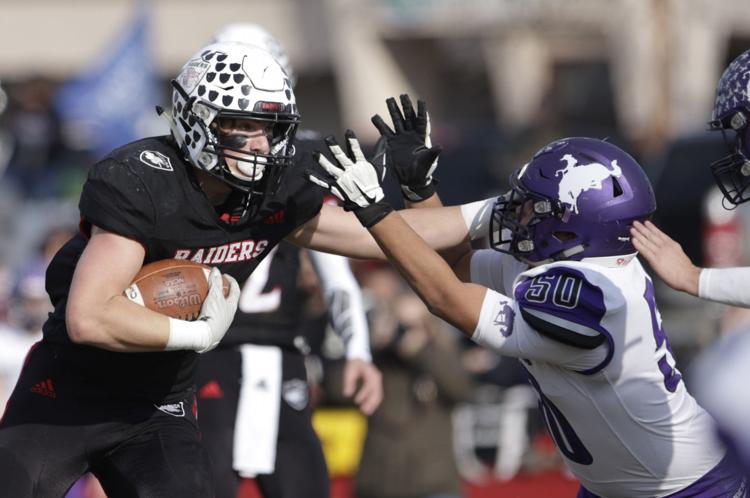 GALLERY-CAM-V-ARCOLA-19-111719.JPG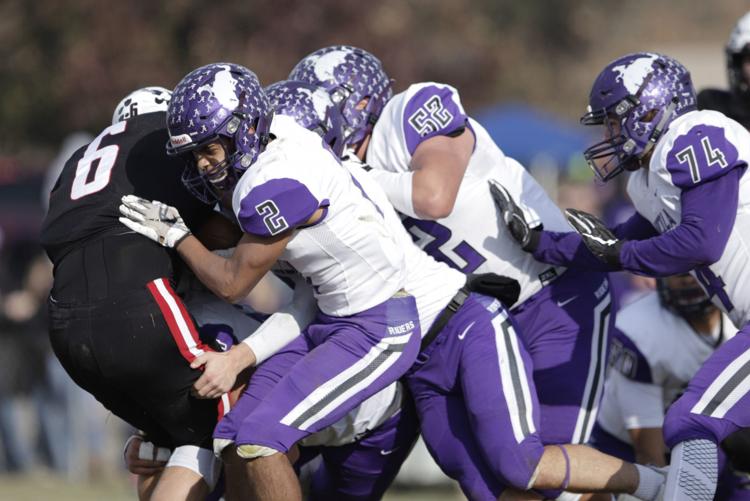 GALLERY-CAM-V-ARCOLA-20-111719.JPG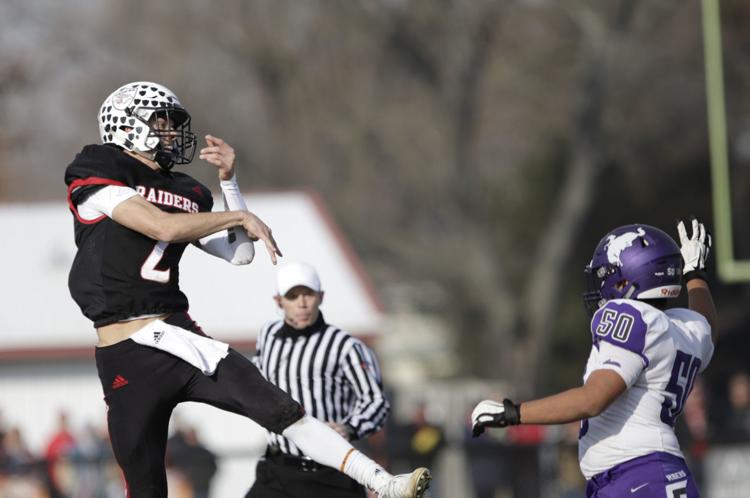 GALLERY-CAM-V-ARCOLA-21-111719.JPG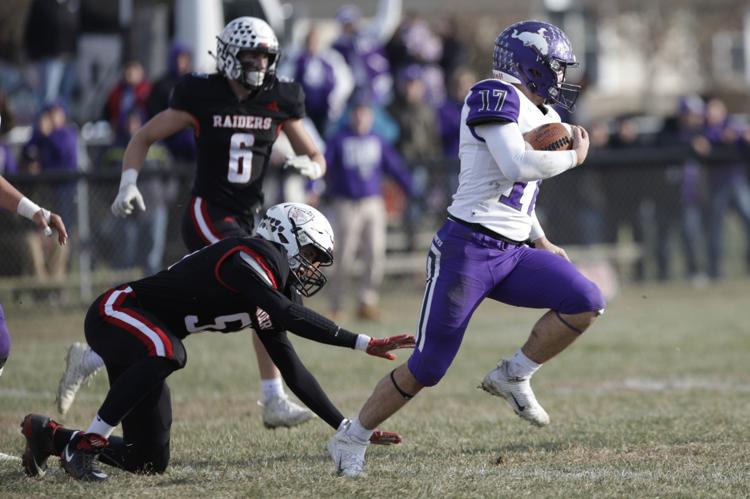 GALLERY-CAM-V-ARCOLA-22-111719.JPG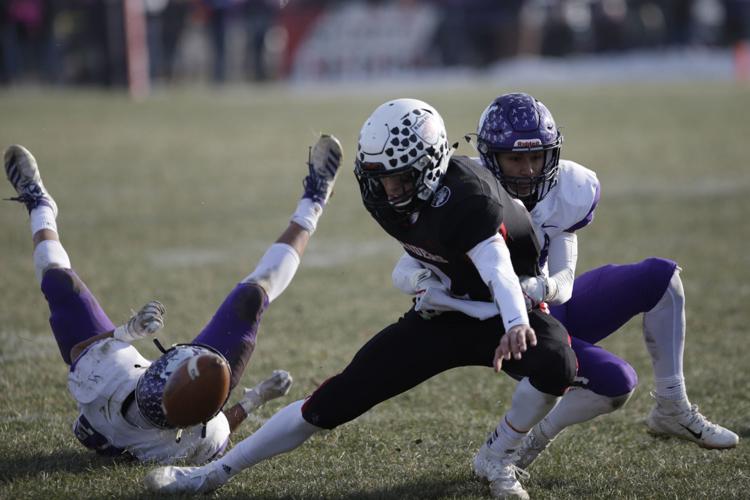 GALLERY-CAM-V-ARCOLA-23-111719.JPG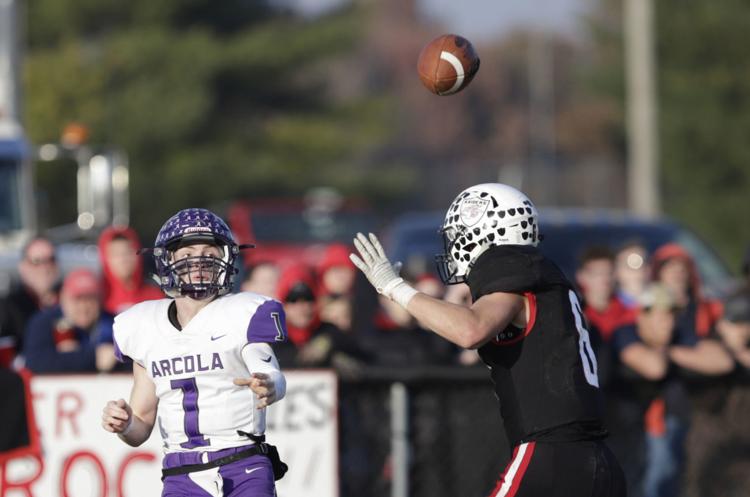 GALLERY-CAM-V-ARCOLA-24-111719.JPG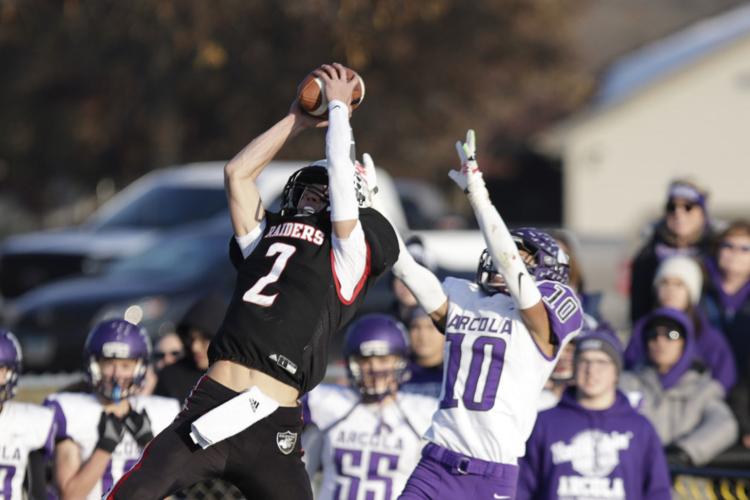 GALLERY-CAM-V-ARCOLA-25-111719.JPG
GALLERY-CAM-V-ARCOLA-26-111719.JPG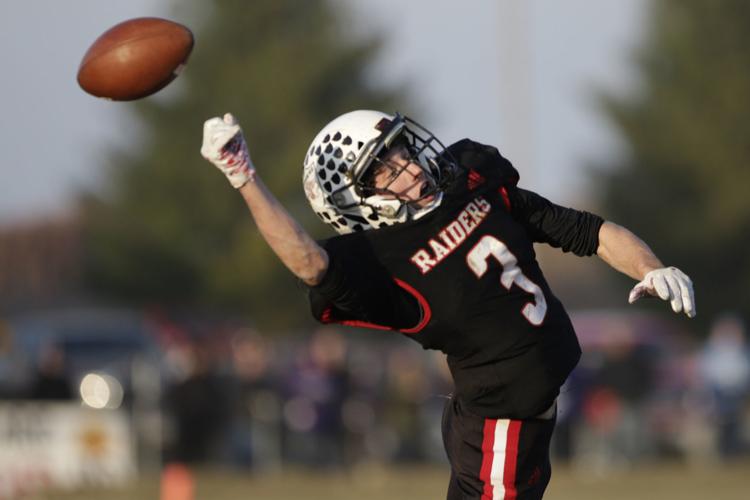 GALLERY-CAM-V-ARCOLA-27-111719.JPG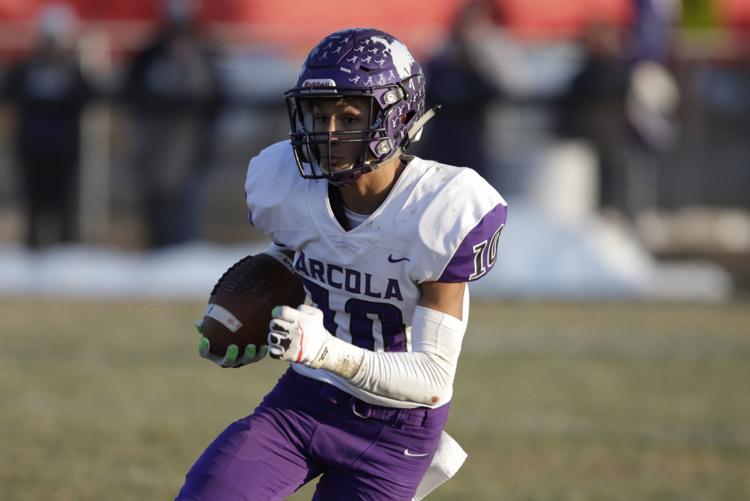 GALLERY-CAM-V-ARCOLA-28-111719.JPG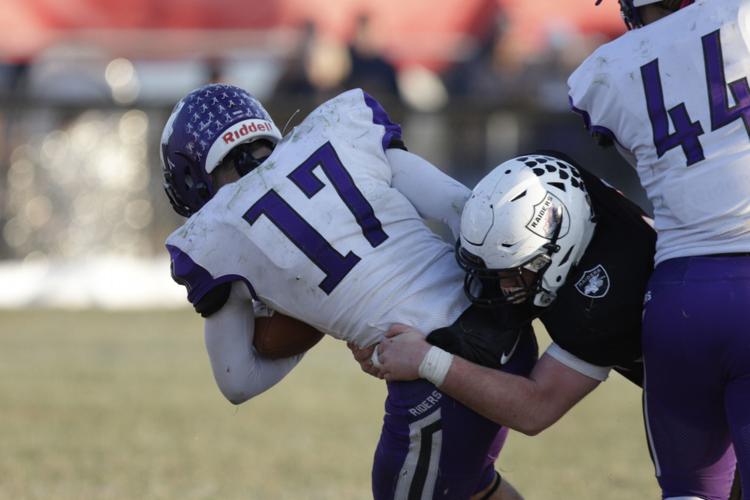 GALLERY-CAM-V-ARCOLA-29-111719.JPG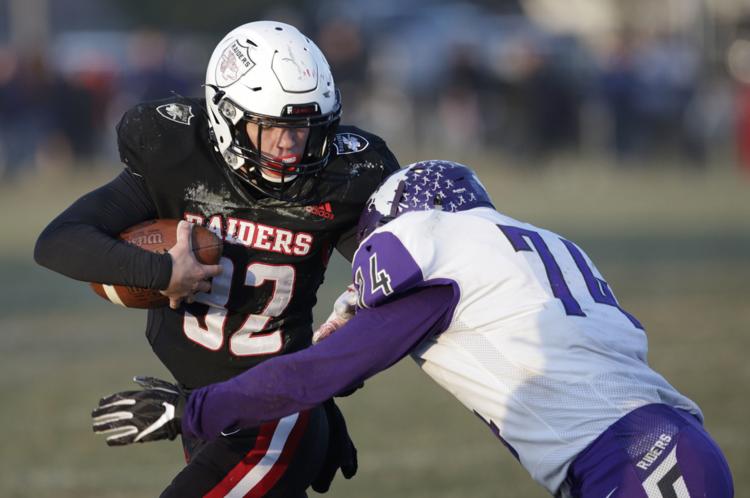 GALLERY-CAM-V-ARCOLA-30-111719.JPG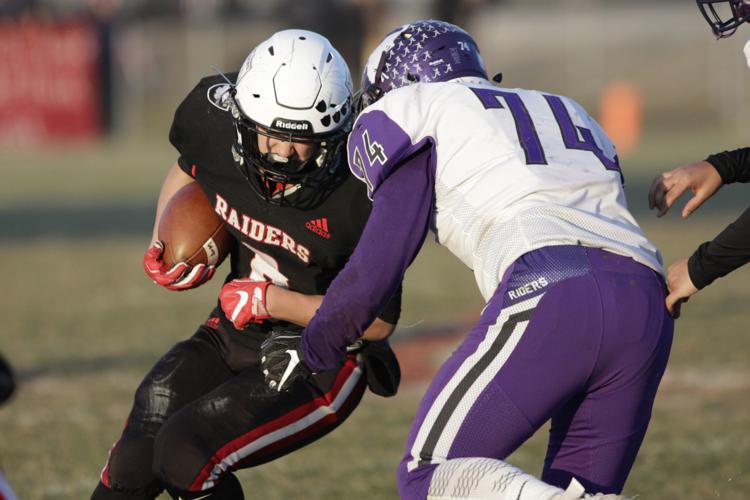 GALLERY-CAM-V-ARCOLA-31-111719.JPG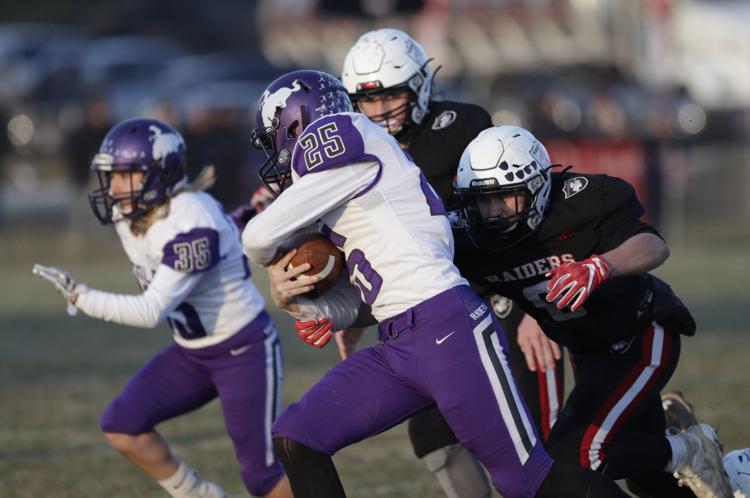 GALLERY-CAM-V-ARCOLA-32-111719.JPG