ARTHUR — In the middle of a seven-game losing streak to end his freshman year, or lopsided losses of more than 30 points when he was a sophomore, Lucas Otto began thinking that this might be what high school career might become — a series of shortcomings that ended before November.
Maybe Arthur-Lovington-Atwood-Hammond just wasn't destined to taste the Saturday sunshine of playoff football when Otto wore the jersey, and that the team just wouldn't find a way to turn the corner. Perhaps his playoff experiences would be limited to going to watch Tuscola or Arcola on Saturdays and see the intensity that comes along with the playoffs from afar.
All the while, Otto kept on racking up tackles on losing teams — going 7-20 in his first three years. But things began to change last season. He could feel a shift in the dynamic. The blowouts were a thing of the past, and new head coach Ryan Jefferson had ignited something in the team. The Knights finished 2-7, but Otto, an offensive guard and linebacker, saw light. The team was on pace to return several key players with experience. The playoffs could happen for ALAH for the first time since 2014.
Eight games later and ALAH has all but stamped its spot in the postseason. The Knights (5-3) have qualified, and five wins will likely get them into the mix. A win over Villa Grove-Heritage on Friday, which is Jefferson's plan, would take away any doubt. It's been a long time coming for this senior class, and Otto, who is eight tackles away from moving into the top five in program history and has 80 so far this season.
"There were definitely times and points in (past) seasons that I was down like we weren't going to make it or do anything special," Otto said. "As time went on, I started seeing talented players come through and get better and better. It definitely boosted my spirits."
He said he remembers watching the 2014 team when he was in middle school, and idolized that group of players that ultimately lost to LeRoy in the Class 1A first round. There hadn't been a point in his career before this year that he was on an ALAH team that recorded more than three wins, and only twice did the Knights win back-to-back games in Otto's first three years.
"It was exciting," Otto said. "Just getting more than three wins, getting five wins was a really big deal. The whole team was really pumped up for it. It was a good feeling. ... It's awesome to be part of it. We've had a bunch of down years before this, but it feels amazing to help turn this program around and make it even better for the future."
Jefferson is in his second year as the head coach at ALAH. His passion and belief was evident in meetings last November, when he shared with his players that the playoffs could happen, particularly with the number of returning players they had. His first year showed signs, his second year has shown results. He's from Winchester, a small town in Western Illinois. He started his career there after college, got married, moved to Robinson and taught in Lawrenceville. It's perfectly reasonable that until he began looking into ALAH's roster that he had no idea who Otto was prior to 2018.
You have free articles remaining.
Keep reading for FREE!
Enjoy more articles by signing up or logging in. No credit card required.
Then Jefferson started a deep dive into stats and game film and saw the type of hard-nosed player Otto has been for the Knights. He's been a defensive lineman and a linebacker, a tight end and a guard. Anywhere he's been needed, he's lined up. All of the work, though, never included a postseason snap. It's rewarding for Jefferson to see his team, Otto included, on the cusp of the playoffs.
"He's a great leader," Jefferson said. "He can be a real vocal kid, but honestly he's just one of the best kids around, one of the best kids on the team. He's nice to everybody. It's an awesome thing to work so hard for this, to be a leader. He bought in since Day 1 and kind of rose his teammates up around him. To see him take off with it and kind of lead us to the playoffs has been awesome — a good ending to his story."
There's still one other chapter in Otto's story. It will be written after the Knights play their final game. Where does he end up on the list of most tackles all-time in the history of the program? He has 293 now, and according to Jefferson, Tanner Kingery is the program's all-time leader with 343 tackles from 2001-2004. Logan West (2010-2013) is second with 322, Corey Dowd (2004-2007) is third with 315, Bradley Vanausdoll (1996-1999) is fourth with 305 and Jordan Downs (2001-2004) is fifth with 300.
For the first time in his career, Otto will have a Week 10, and another game to rocket up the list.
"It would be a huge honor to be in the top-5," he said. "I've always looked up to all those guys on the top tackles leaders list. It's a huge honor to be with them — most of the great Arthur football players."
---
PHOTOS: Argenta-Oreana vs. Arthur-Lovington-Atwood-Hammond football
Argenta Oreana 42 Arthur Lovington Atwood Hammond 34 1 10.18.19.JPG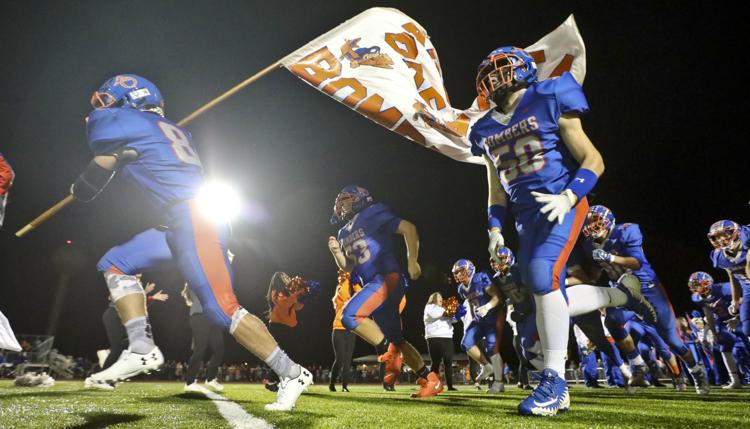 Argenta Oreana 42 Arthur Lovington Atwood Hammond 34 2 10.18.19.JPG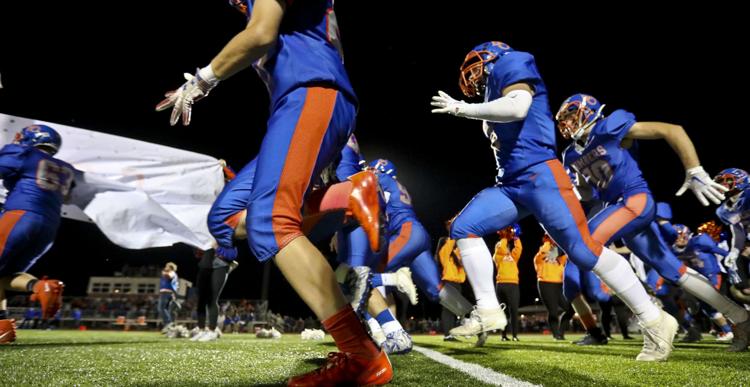 Argenta Oreana 42 Arthur Lovington Atwood Hammond 34 3 10.18.19.JPG
Argenta Oreana 42 Arthur Lovington Atwood Hammond 34 4 10.18.19.JPG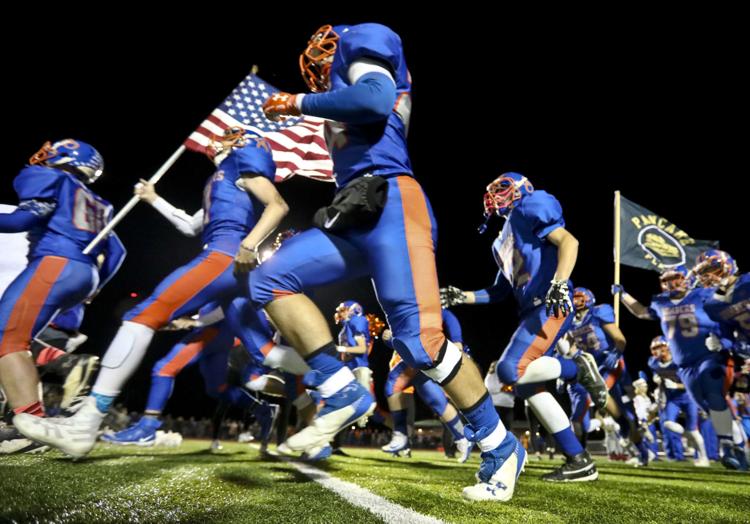 Argenta Oreana 42 Arthur Lovington Atwood Hammond 34 5 10.18.19.JPG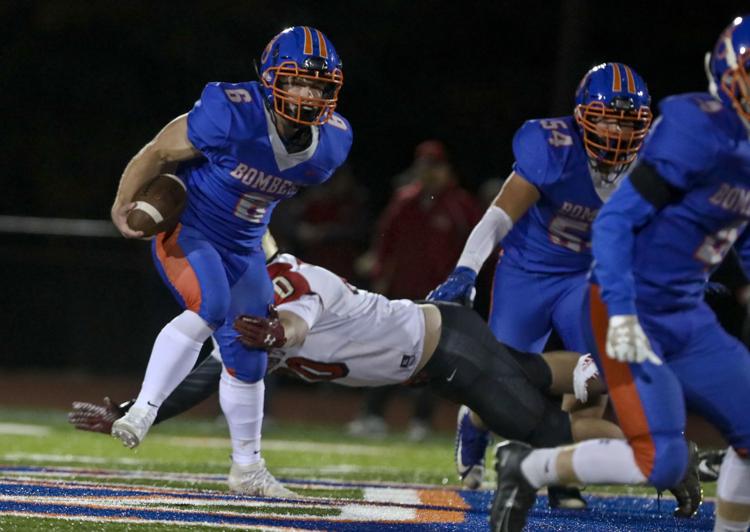 Argenta Oreana 42 Arthur Lovington Atwood Hammond 34 6 10.18.19.JPG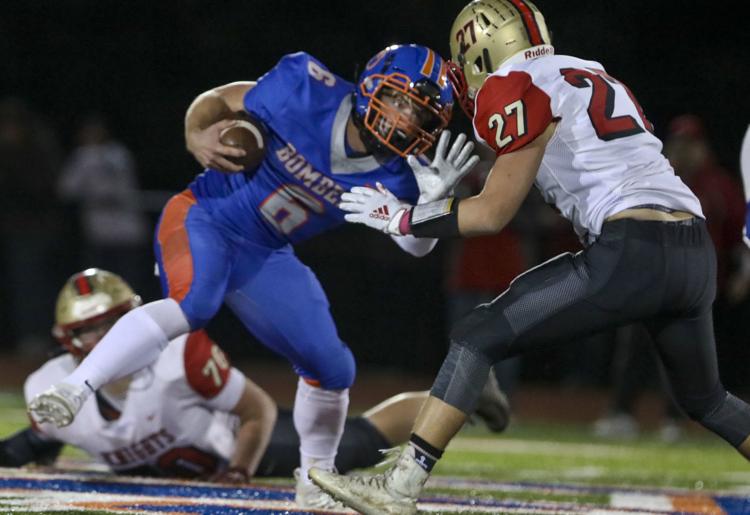 Argenta Oreana 42 Arthur Lovington Atwood Hammond 34 7 10.18.19.JPG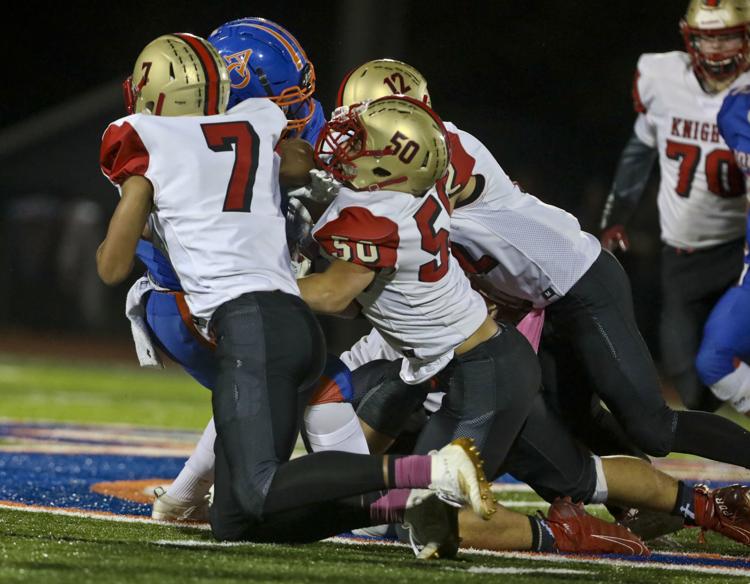 Argenta Oreana 42 Arthur Lovington Atwood Hammond 34 8 10.18.19.JPG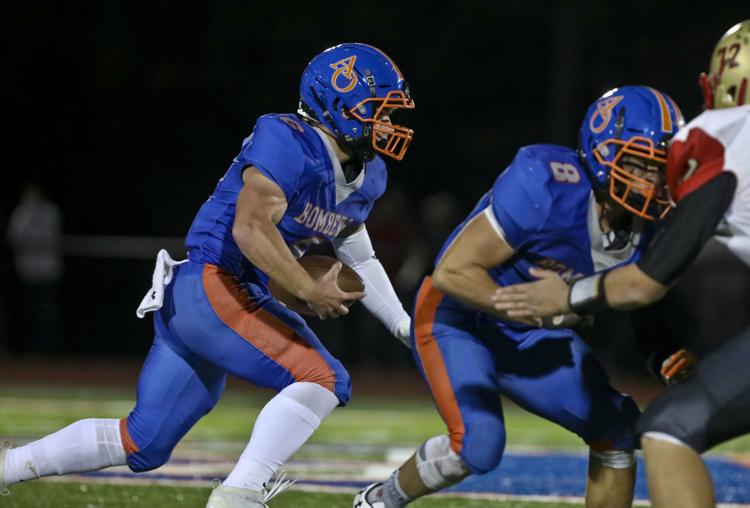 Argenta Oreana 42 Arthur Lovington Atwood Hammond 34 9 10.18.19.JPG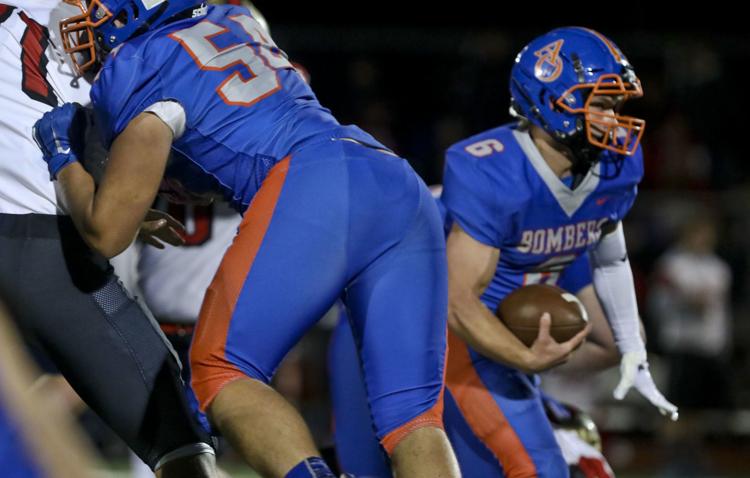 Argenta Oreana 42 Arthur Lovington Atwood Hammond 34 10 10.18.19.JPG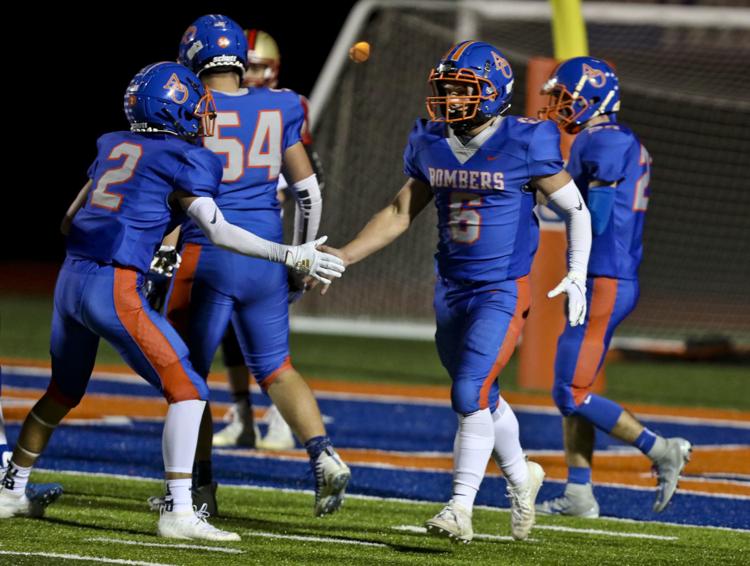 Argenta Oreana 42 Arthur Lovington Atwood Hammond 34 12 10.18.19.JPG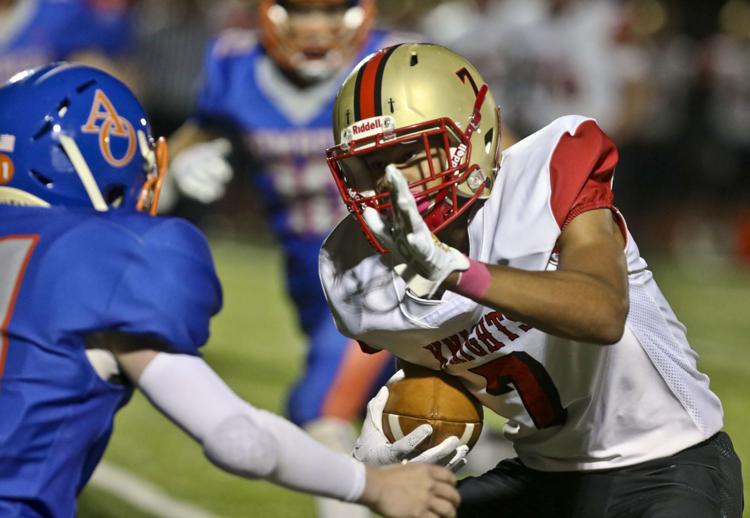 Argenta Oreana 42 Arthur Lovington Atwood Hammond 34 13 10.18.19.JPG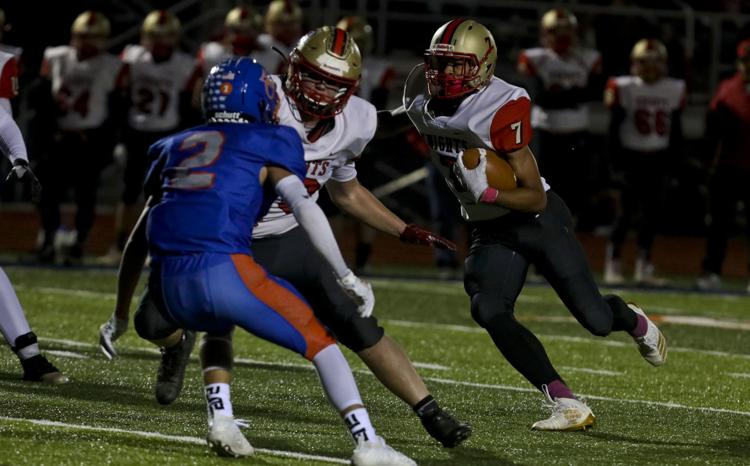 Argenta Oreana 42 Arthur Lovington Atwood Hammond 34 14 10.18.19.JPG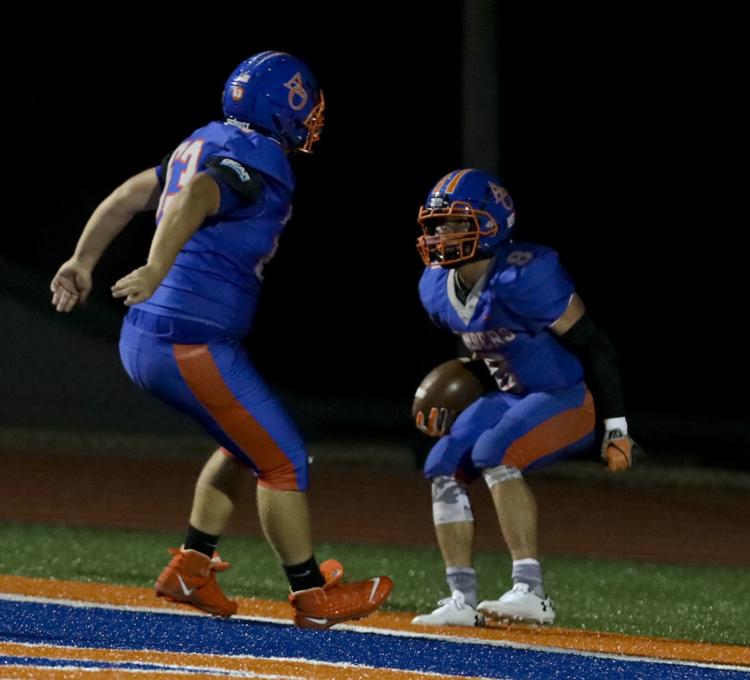 Argenta Oreana 42 Arthur Lovington Atwood Hammond 34 15 10.18.19.JPG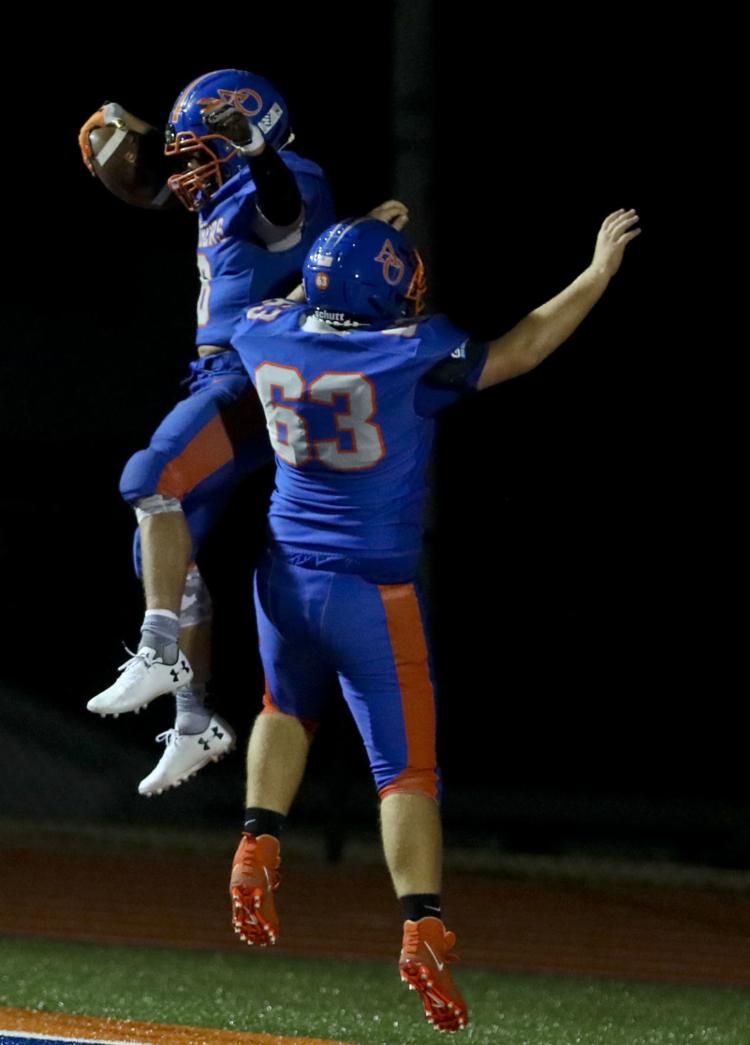 Argenta Oreana 42 Arthur Lovington Atwood Hammond 34 16 10.18.19.JPG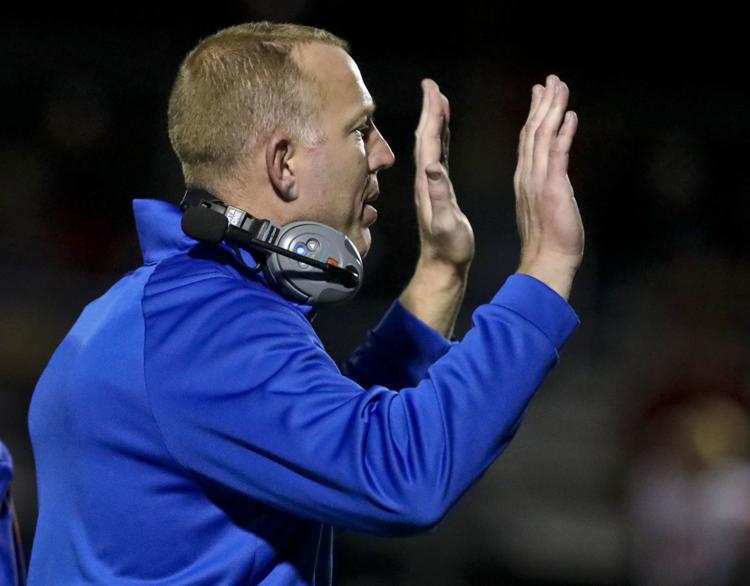 Argenta Oreana 42 Arthur Lovington Atwood Hammond 34 17 10.18.19.JPG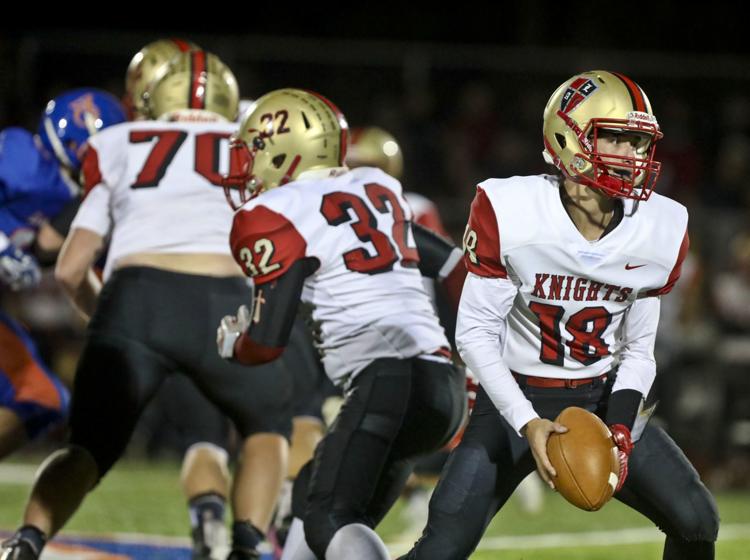 Argenta Oreana 42 Arthur Lovington Atwood Hammond 34 18 10.18.19.JPG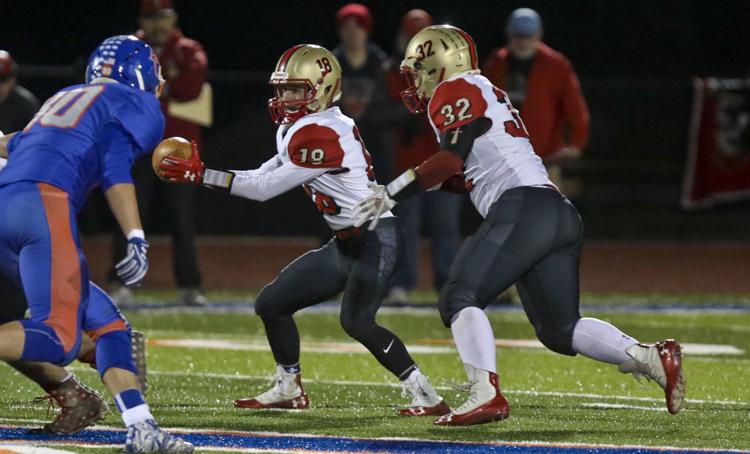 Argenta Oreana 42 Arthur Lovington Atwood Hammond 34 19 10.18.19.JPG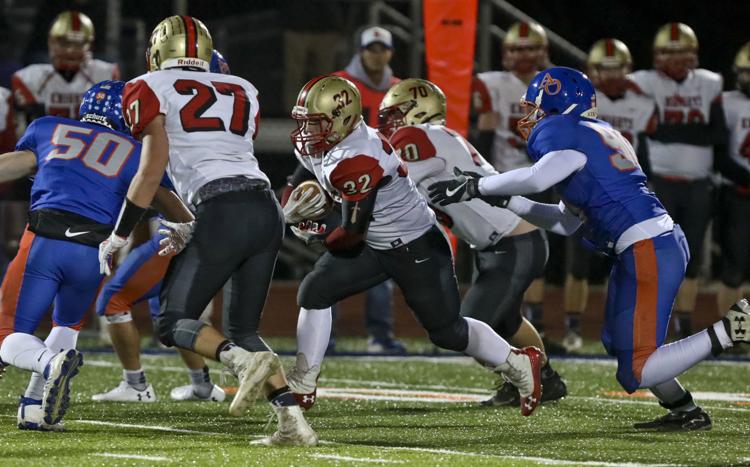 Argenta Oreana 42 Arthur Lovington Atwood Hammond 34 20 10.18.19.JPG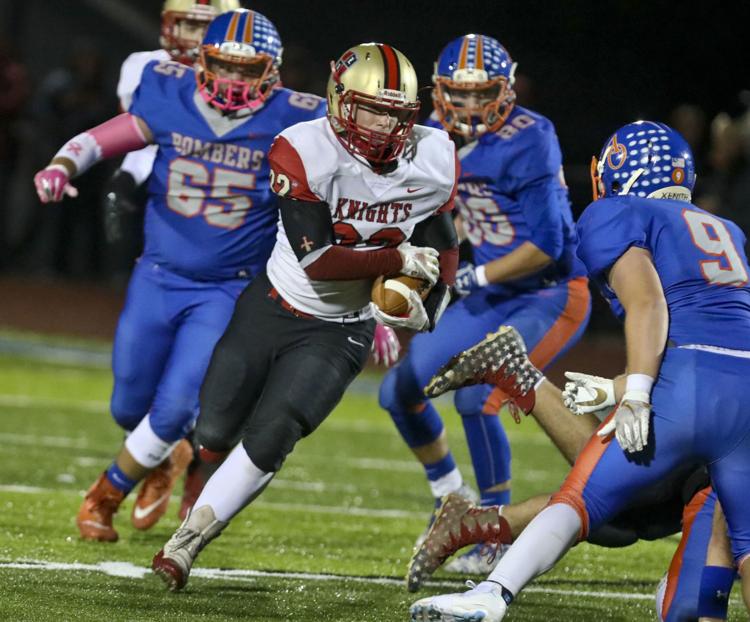 Argenta Oreana 42 Arthur Lovington Atwood Hammond 34 21 10.18.19.JPG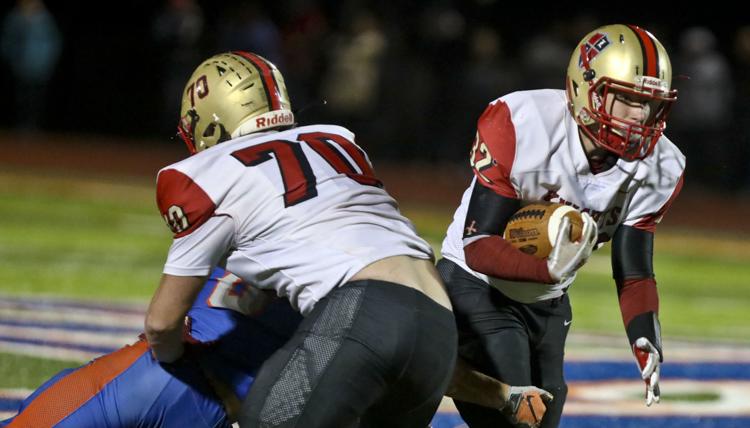 Argenta Oreana 42 Arthur Lovington Atwood Hammond 34 22 10.18.19.JPG