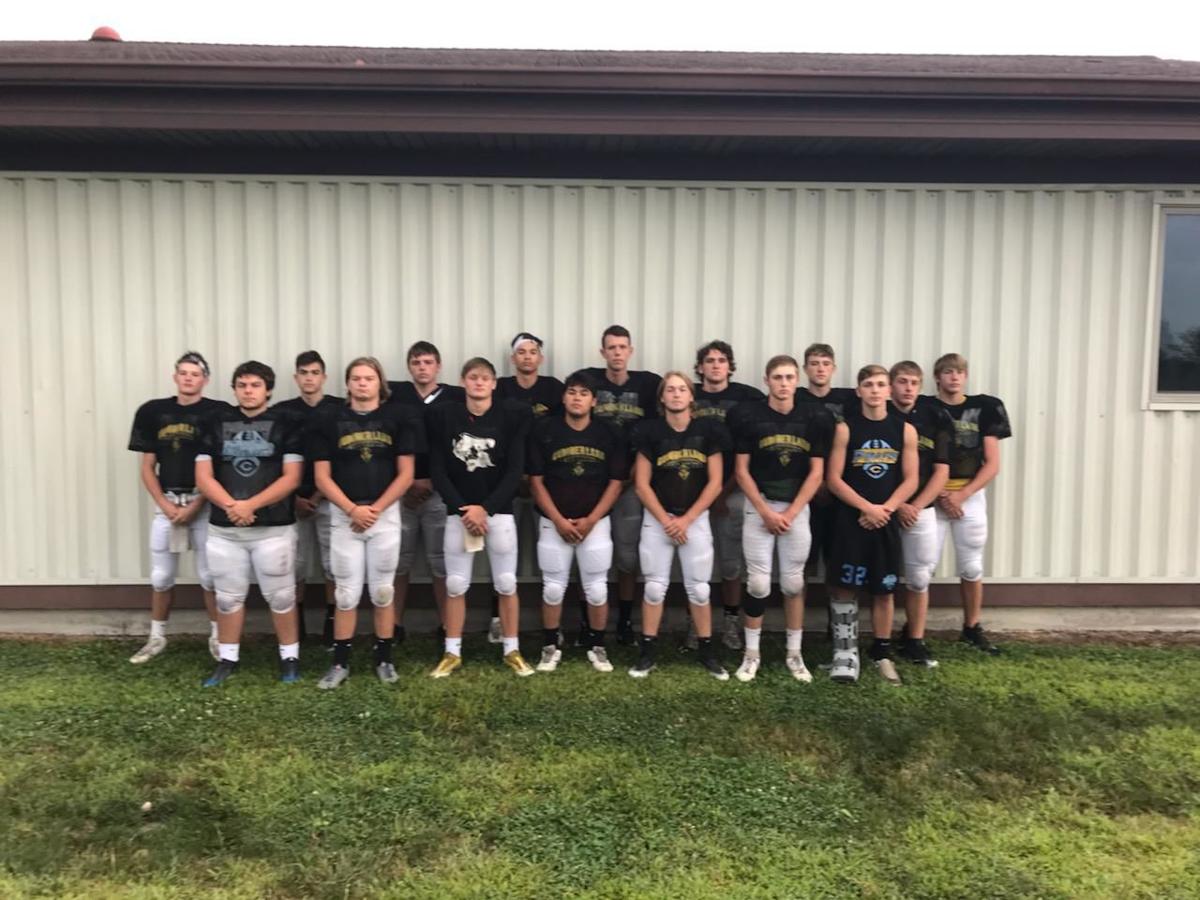 TOLEDO — The Cumberland football program has had only two seasons of finishing under .500 since making the playoffs for the first time since 2004. Head coach Lucas Watkins returns 17 letter winners from a 7-3 Class 1A playoff team, but loses 13 from that team that lost to Fisher 48-15. 
"We have many new guys stepping into starting roles for us and I'm looking forward to them growing and getting better as the season progresses," said Watkins, who has five returning starters on offense and defense back.
Among the returning players are first-team All-Little Okaw Valley Conference Southeast Division running backs Wyatt Brant and Blayne Donsbauch. Brant, a 6-0, 170-pound junior, had 152 carries for 1,138 yards and 22 touchdowns for the Pirates last season. Donsbauch averaged 14.2 yards per carry. 
"I think it is very important to have our two leading rushers back from a year ago," said Watkins. "Both Donsbach and Brant had very good seasons last year and we look for them to improve upon last year."
One key player gone is 6-foot-5 quarterback Gabe Hatfill, who led the JG-TC area and Cumberland with an average of 185.3 yards per game. He was 113-of-195 for 1,668 yards and 19 touchdowns. 
Although Watkins feels the team will run more, he thinks the Pirates also have the ability to throw.
"We sill feel as if we will have the ability to throw the ball, but not as much as we did last year," said Watkins, whose team averaged 22 passes per game. "We will need to rely upon the running game a little more than we did last year."
Battling for the quarterback position is 5-10 junior Rayce Zike and 5-7 senior Colt Guyon. Top receiver Michael Flier, who had 24 receptions for 585 yards last year, is also back. 
"They both have been getting reps with the first team and both looked good at times," said Watkins. 
There are nine seniors, six juniors, nine sophomores and 14 freshmen on the squad. 
"The main area of focus is working on a starting quarterback," said Watkins. "We have also put an added emphasis on developing chemistry along the offensive line. We are also looking to get everyone on the same page defensively."
First-team offensive lineman Dayton Mitchell, as well as first-team wide receiver/linebacker Zach Wolke and first-team wide receiver Connor Butler all graduated along with several offensive linemen. 
"We did graduate quite a bit from the offensive line but have two returning starters in Damien Anderson (5-8, 220) and Cole Healy (6-2, 215). Jerod Carl (5-10, 180) and Colby Ryan (6-0, 195) are a couple of other linemen that have had very good offseasons and are developing nicely."
Donsbach is the top returning tackler with an average of 5.2 per game. 
The Pirates return kicker Kade Warner. 
"He was very good for us last year and we expect much of the same from his this year as well," said Watkins. 
Cumberland averaged 38.4 points per game last year while allowing 25.2. The Pirates, the LOVC Southeast Division champions last year, play their first home game in Week 2 against last year's Class 1A semifinalist Argenta-Oreana and open the Lincoln Prairie Conference at Arthur-Lovington-Atwood-Hammond in Week 3.
"I feel the strength of our team's in our skill position players and we have a variety of players who can make plays for us," said Watkins. "I think another strength we have is our overall team speed. Our goal is to improve week to week."
Contact Mike Monahan at (217) 238-6854. Follow him on Twitter: @monahanmikejgtc
Get in the game with our Prep Sports Newsletter
Sent weekly directly to your inbox!