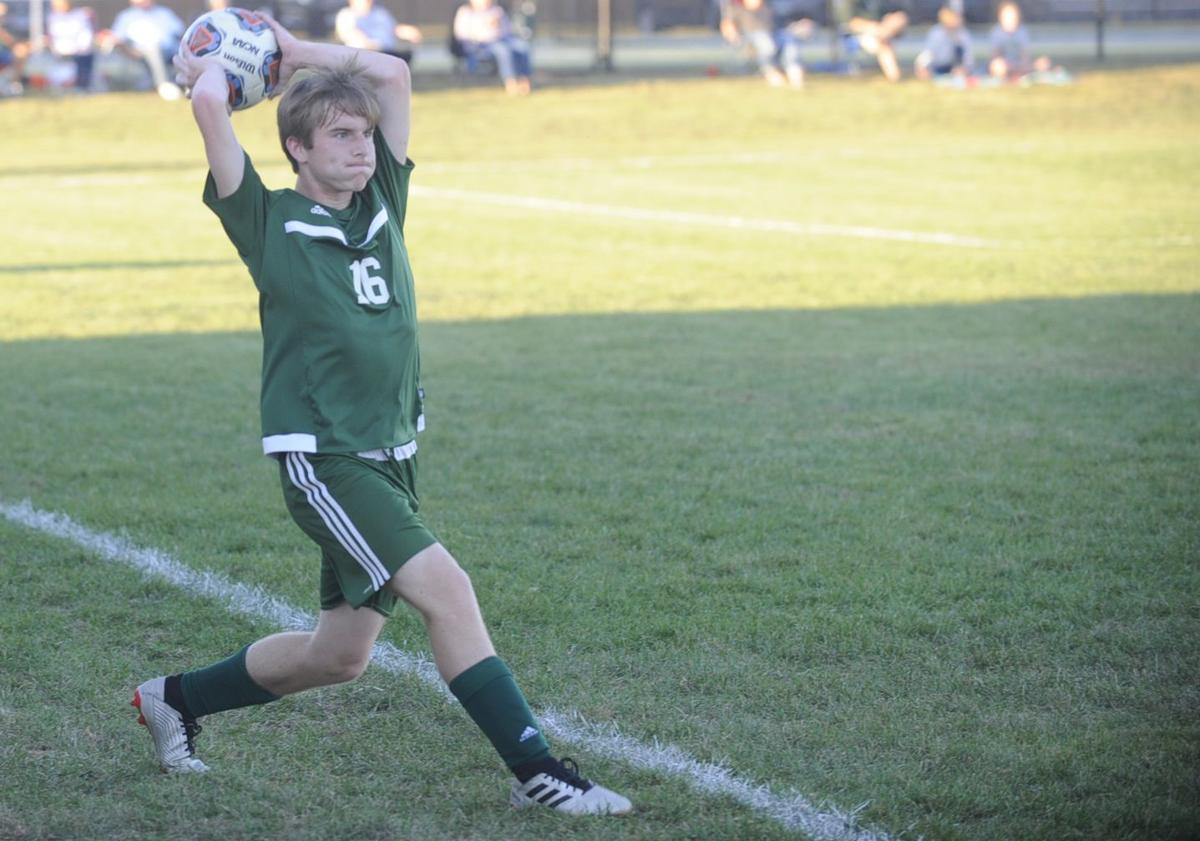 MATTOON – This was not a loss, but Mattoon players and coaches viewed Thursday night as a missed opportunity and a knife to their hopes of a fifth straight conference title.
The Green Wave and Charleston played to a 1-1 draw Thursday night in their second meeting of the season.
Their first matchup, a 4-1 Mattoon win in the Red and Gold Tournament in August, did not count toward the Apollo standings. This one did. Mattoon (8-2-2, 3-1-2) exited its home field without a win and is seven points back of first-place Mahomet-Seymour with six games left. A first-place finish feels improbable, and this tie felt like the haymaker.
"They had more energy and got up and down the field better than we did," Mattoon coach Ryan Ghere said. "I don't think we strung together more than two passes all night. We just played kick-and-chase, and we're not very good at that."
For Charleston (6-5-1, 3-2-1), coach Josh Garrett found plenty to laud.
"We played better defense, and they're a tough team to defend," Garrett said. "Holding them to one goal, that's a good night for us. I feel like in the second half, for a little bit, we got some momentum after we scored. We have a couple good opportunities, but couldn't capitalize. A draw right now, that's still progress."
You have free articles remaining.
Blake Garrett unloaded on a ball about halfway between the goal and midfield just a couple seconds after the buzzer sounded. It hit the back of the net on the fly, but was too late.
"A second or two and it would have been a goal," Garrett said. "Nice little shot."
No one dominated time of possession or dominated scoring chances. Ghere counted 15 corner kicks for Mattoon, and none of them produced a true scoring threat. Mattoon scored first in the 36th minute on Quincy Hamilton's goal. Gavin Gonzalez assisted. Charleston scored in the 45th minute. Ghere and Garrett compared notes and concluded that no forward had a shot on goal.
"They probably thought they should have won, and they probably should have," Ghere said.
Mattoon's final scoring chance came with less than a minute to play, but a slide by a Charleston defender prevented a shot.
"They didn't really give us any chances," Ghere said. "If you don't make the goalie make very many saves, you're not going to win very many games."
Neither goalie sweated much. And no one won.
Contact Patrick Engel at (217) 238-6856. Follow him on Twitter @PatrickEngel_