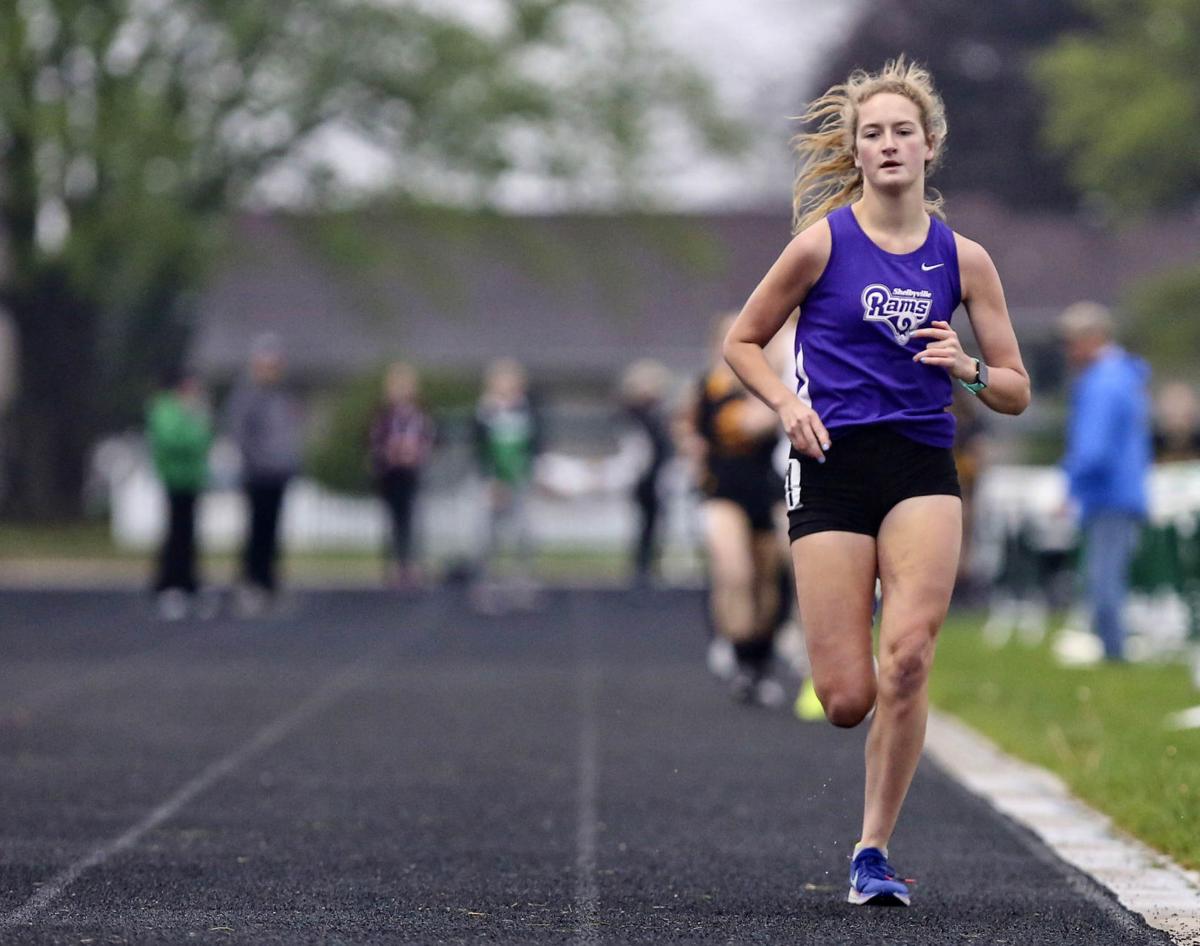 After two months of meets, it comes down to the 47th annual Illinois High School Association girls state track meet.
Fifteen girls from the JG-TC area will compete in the 11th annual of the three-class system. The 15 are on six teams and are in 14 of the 17 events to run on Thursday in the state preliminaries at O'Brien Field on the campus of Eastern Illinois. The 3,200 does not have preliminaries and runs on the day of the finals, Saturday. Only five of the 15 are making their first trip to state. 
The prelims start at 10 a.m., and the final event, the 4x400 relay begins 2:30 p.m.
Of the 15, four are seniors. There are four juniors, six sophomores, and a freshman. 
Shelbyville has the most participants with six in six events, while Sullivan has four in three events. Cumberland has two in three events, while Tri-County has one in three events. Casey-Westfield/Martinsville has one in three events and A-L-A-H has one in four events.
Finishing her career going state in all four years is Casey's Faith Frye, who is in the long jump, 100 and 200.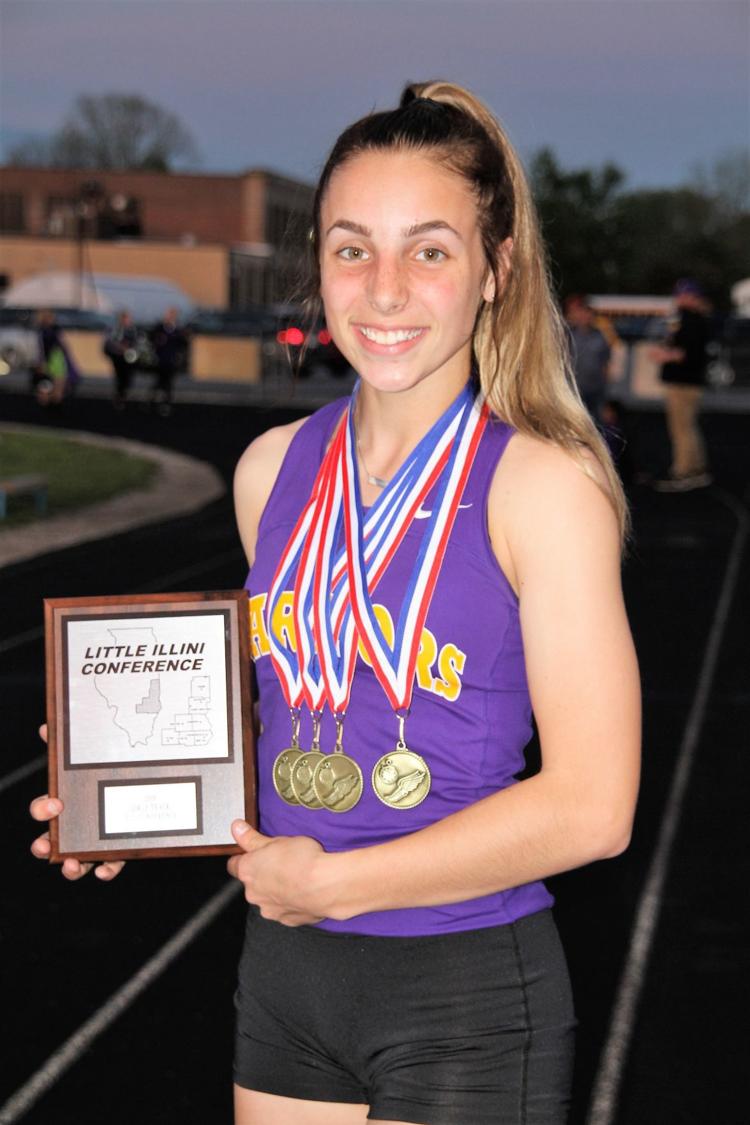 "To have an athlete make it to state is an incredible thing for a coach to experience," said Casey coach Kevin Currey. "Having an athlete make it all four years is amazing for both the athlete and the coach. Athletes like Faith are few and far between, so I just want to enjoy this week and see how she finishes her career."
Leading the way according to sectional performances is A-L-A-H junior Kenli Nettles, who was the runner-up in the high jump (5-5), 100 hurdles (14.91) and 300 hurdles (45.72) and was eight in the triple jump (35-9). This year, Nettles is seeded first in the 100 hurdles and 300 hurdles as well as tied for first in the high jump and fourth in the 200.
"We are very excited that she is seeded first in both hurdles and tied for in high jump," said A-L-A-H coach Michaela Ponstein. "I think this will help with her confidence and showing improvement from last year."
Arthur-Lovington-Atwood-Hammond
Nettle is back for more medallions, but first she has to qualify for the finals. The junior already has six as she was third in the high jump and sixth in the 100 hurdles. 
Last year she became just the third girl in the JG-TC area to medal in all four events, joining Amanda McClain who competed for Sullivan/Okaw Valley and is a 2015 Okaw Valley grad. 1993 Negoa graduate Julie Walk is the other one.
"I think Kenli's biggest improvement from last year was her willingness to run and train for a variety of events throughout the season," said Ponstein. "Running the 400 and 200-meter dashes has helped her with speed in both hurdle races. She is also a lot stronger this year, which has helped her improve in all of her events."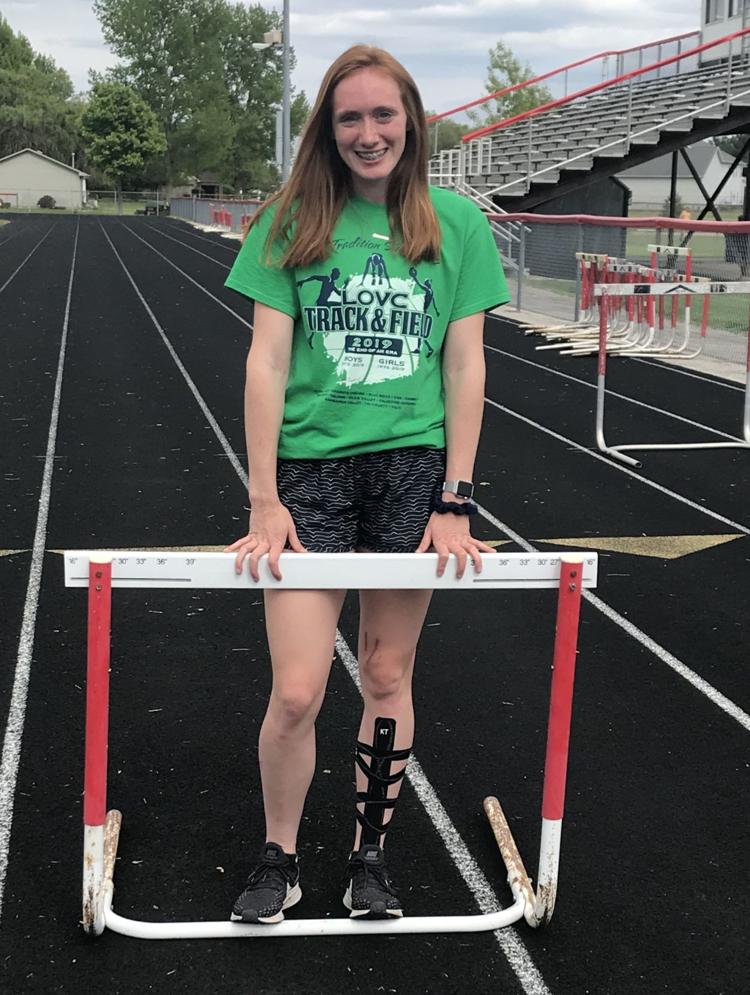 Nettles and Rock Island Alleman's Kiah O'Neal are tied with sectional jumps of 5-6. Nettles is third in the state overall behind two Class 2A student-athletes. Her 100 hurdle time at the sectional was .45 seconds better than Decatur St. Teresa's DaeLin Switzer, who is headed to Northern Illinois.
Nettles has the school record in the 100 hurdles, 300 hurdles, high jump, and triple jump and her best times in the 100 hurdles, 300 hurdles and 200 are 14.53, 44.08 and 25.58 respectively. Her best high jump in her career is 5-8.
"Kenli handles pressure well because she has experience competing against high levels of competition," said Ponstein. "She is also able to stay focused and strives to meet her own personal goals. Her experience from competing at state the last two years has helped her to feel more relaxed and know what to expect."
Casey-Westfield/Martinsville
Frye, who recently signed with Indiana State to continue her track and field career, enters the 100 seeded 17th out of 34 with a sectional time of 12.85. Her best time this year is 12.72 and her personal best is 12.69. In the 200 she is seeded ninth out of 34 with her best run of the season at 26.08. Her personal best is 25.98. In the long jump, she is 30th out of 40 at 16-4 and has been in the upper 17's several times this season. She has gone 18-0 in the long jump indoors.
"Her sectional distance was not great, but the results don't show that rain was pouring down and the wind was gusting sideways on all of her sectional jumps," said Currey. "Two weeks earlier at the Cumberland Invitational she had three scratches by less than an inch and all three were over 18-6. She has big jumps in her so we will see how this week goes."
Last year she was 16th in the 100, 19th in 200 and 20th in the long jump. As a freshman, she was 12th in the 100 and was 13th in the jump as a sophomore. Her best 200 finish was last year. Frye holds the school record in the long jump, 200 and 400. 
"Experience at EIU is very important," said Currey. "Faith knows exactly what to expect in all three of her events. She has had great performances at the state meet and she also had very disappointing performances at this meet. I think this year she goes in very strong because she knows what she is capable of doing and she wants to finish this season big."
You have free articles remaining.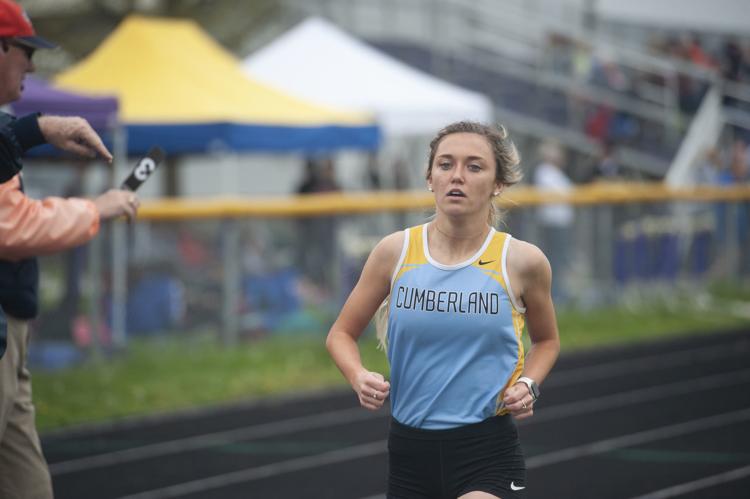 Jasmyn Dittamore competed in the 3,200 as a freshman at state, placing 26th with a time of 12:50.16. 
This season she has improved her time tremendously, running a 12:07.38.  She has run a 5:36.2 in the 1,600 and is seeded 27th and 25th in the 3,200. 
Katelyn Yaw also was in state last year in the pole vault and triple jump. She finished 25th last year going 33-3. This year she is in the triple jump again and is seeded 41st.
Elizabeth Bowyer is the lone senior out of six Lady Rams headed to state. She is on the 4x800 relay team, along with Rachel Throneburg, Ailey Mitchell and Gabrielle Spain. The four ran a 10:27.97 at the Central A&M sectional and are seeded 17th. 
Olivia Durbin is in the discus and is seeded 12th with a throw of 118-4. 
Spain and Carson Beyers are in the pole vault and rank 12th and 17th at 9-6 and 9-0 respectively. 
Mitchell is making her third appearance at state. The junior has run a JG-TC area-best 10:57.66 in the 3,200 and a 5:17.17 in the 1,600. She is seeded third in the 3,200 and 12th in the 1,600 according to sectional performances.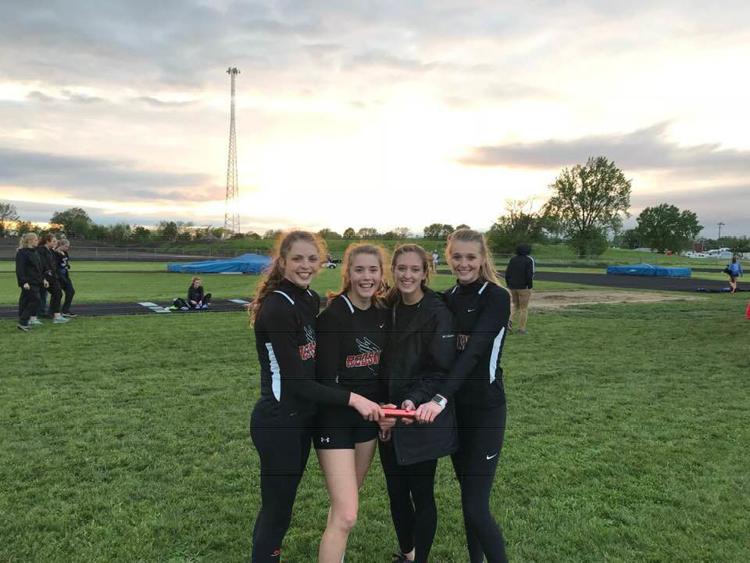 Esther Miller, a senior, and sophomore Zoe Walton are making their second straight appearance, while senior Natalie Drury and sophomore Emily White are in the 4x400 relay with Miller and Walton. 
Last year Miller was 29th in the triple jump and 30th in the 400 last year. She is in both events again this year. This season, Miller has run a 1:01.68 in the 400 and her best triple jump is 35-6 3/4. Her personal best in the 400 is 1:01.49. She just set the school record in the triple jump in the Champaign-Urbana News-Gazette Honor Roll meet, breaking the record by Mollie Bowman in 2014 (35-3 1/4). 
"Esther's goal is to get to the podium," said Sullivan coach Kali Taylor. "We wanted to break 35 in the triple jump going into state so she could get that out of the way and just focus on moving up from there. Last year she went right from the triple jump to the 400 so hopefully, she has a little break this year. In the 400 we want to break 60 and that is probably what it is going to take to get to the finals."
Miller is seeded 14th out of 43 in the triple jump and 23rd out of 32 in the 400. The 4x400 is seeded 29th out of 31. The order is Drury, Walton, White and Miller, and they have run a 4:20.95.
"We have played around with the order a little for most of the season," Taylor said. "Our goal obviously is to move on to Saturday, but we are just taking one race at a time. We have two seniors that we want to send off on a high note so that will give them a little extra motivation knowing it is their last time in that Sullivan uniform."
Miller and Walton were part of last year's 30th place finish, with a time of 4:23.08. 
Taylor said all four have worked hard this season and have persevered through some very tough weather conditions. 
"I always tell them that not too many people get to end their season on the blue track at Eastern," said Taylor. "So just go out and have fun and do your best and know that you are representing your school and community in such a positive manner."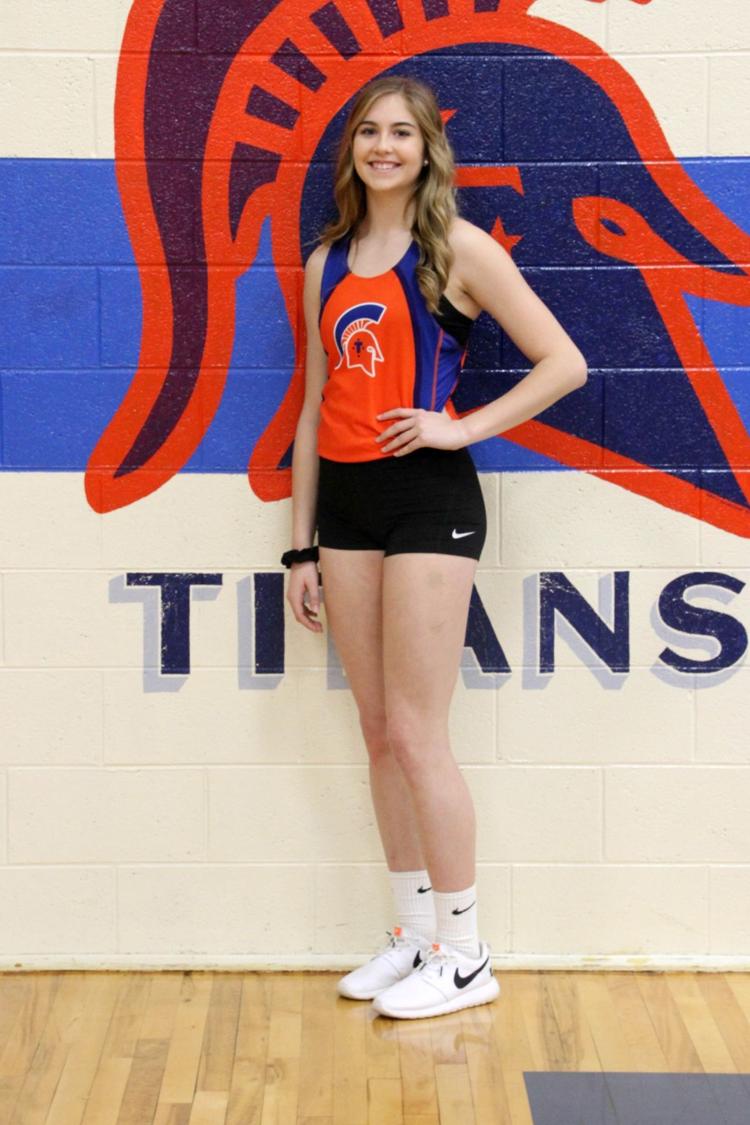 Sophomore Kaylenn Hunt is making her second straight appearance at state after placing fifth in the triple jump, going 35-11. 
This year she is in three events, the long jump, 100 and 200. She is ranked 33rd in the long jump, tied for ninth in the high jump and 22nd in the triple jump. She has gone 34-6 in the triple jump, 16-4 in the long jump and 5-4 in the high jump.
Contact Mike Monahan at (217) 238-6854. Follow him on Twitter: @monahanmikejgtc.