Classy winger Jarome Iginla leads the six-member Hockey Hall of Fame class that was announced Wednesday. The induction ceremony is scheduled f…
In unveiling what is now the NHL's official plan for resuming play this season, commissioner Gary Bettman said Tuesday that 10 cities are unde…
LOS ANGELES - The NHL unveiled its plan to complete the 2019-20 season, confirming a 24-team restart format that wouldn't include the Kings or…
Expecting to permit its players to return to team facilities in the coming weeks, the NHL on Monday issued a 21-page memo to its teams and pla…
"Miracle on Ice" was coined during the 1980 Winter Olympics in reference to the U.S. men's hockey team's stunning upset of the Soviet Union.
TAMPA, Fla. - As the NHL considers its plans to resume the season, "where" has been as big of a question as "how." If the NBA is zeroing in on…
The NHL continues to consider options to finish this season, with the selection of multiple "hub" cities appearing to offer the most likely pa…
Like everybody else, Chris Zimmerman doesn't know exactly how it will happen. But he thinks the NHL will get there.
Blackhawks Chairman Rocky Wirtz is the rare owner of a Chicago sports team whose popularity has remained intact in spite of his team's bout wi…
The possibility of summer hockey is coming more into focus as the NHL tries to salvage its 2019-20 season. There is much to be worked out, and…
NHL officials watched the NFL draft closely because they will be holding a similar exercise, perhaps as early as June. "I believe we can condu…
CHICAGO (AP) — The Chicago Blackhawks fired team president John McDonough on Monday, cutting ties with a key figure in the most successful dec…
ST. LOUIS — The defending Stanley Cup champion Blues made another move to fortify their future blue line by agreeing to terms Thursday with de…
In what seemed to be a foregone conclusion, the Blackhawks on Wednesday canceled their annual fan convention that was scheduled for July 26-28…
The prize was Sidney Crosby, one of the greatest prospects anyone had seen since Wayne Gretzky. And the method to determine who got him, as be…
PITTSBURGH - We are going to attempt to talk about hockey today, with a disclaimer that there are more important things to worry about in our …
CHICAGO — Jake Allen stopped 29 shots for his second shutout and the St. Louis Blues blanked the Chicago Blackhawks 2-0 on Sunday night for th…
ANAHEIM, Calif. — St. Louis Blues defenseman Jay Bouwmeester remained hospitalized and was undergoing tests Wednesday one day after suffering …
St. Louis defenseman Jay Bouwmeester was hospitalized and undergoing tests early Wednesday after suffering a cardiac episode during the first …
St. Louis defenseman Jay Bouwmeester collapsed on the bench during a break in play in the first period, prompting the Blues and Anaheim Ducks …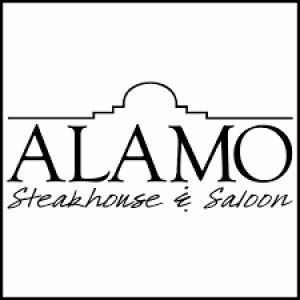 Alamo Steak House & Saloon
PHILADELPHIA - Chris Greenwell took his boy Brandon to the Wells Fargo Center one night in November to meet the most famous person on the Phil…
CHICAGO — Dominik Kubalik is enjoying his first hot streak in the NHL, and the rookie was a difference-maker for the Chicago Blackhawks on Sat…
ST. LOUIS — Jaden Schwartz saw what it took last season for the St. Louis Blues to emerge from the cellar to hoist the Stanley Cup. While Schw…
Travis Zajac capped New Jersey's dominant second period with a short-handed goal, and the Devils pounded the Chicago Blackhawks 7-1 on Monday night.
CHICAGO — After falling behind early, the surprising Arizona Coyotes came back to pull out a win and grab a share of first place in the Pacifi…
Jordan Binnington stopped 40 shots for his sixth career shutout and Oskar Sundqvist scored twice to lead the St. Louis Blues to a 5-0 win over…
SAN JOSE, Calif. - The first rule about having superstitions is to not to refer to them as being superstitions. They're called routines, in ca…