MATTOON — The Illinois state champions and host team, the Mattoon 12-and-under baseball team, saw its season come to an end Saturday during th…
MATTOON — The Premier Fastpitch softball team, based out of Mattoon, won the 16-18-year-old division of the 30th annual Bagelfest Softball tou…
MATTOON — The first day of the 2018 Cal Ripken 12-and-under Ohio Valley Regional saw the home team win the first four of the baseball games at…
MATTOON — Three Mattoon softball teams went 2-0 in the 16/18-year-old division of the 30th annual Bagelfest softball tournament at the Mattoon…
Rogala Open for men, women and juniors set
STRASBURG — Lindsay Burton, a 2014 graduate of Stewardson-Strasburg and a 2018 graduate of Greenville University, was recognized by the Nation…
CHARLESTON — With the heat index predicted to be in the 110 range and the Coles County Dragway having so many related weather issues, the deci…
CHARLESTON — There was $500 to win for UMP Hornets and a wedding at intermission highlighted the night on Saturday at the Charleston Speedway …
Charleston grad Myerscough Ianello to be at Country Club Thursday
The Cumberland Bassmasters held their regular tournament this past Sunday at the second largest Illinois lake, Lake Shelbyville. It was a beau…
Bass anglers often refer to the hot mid-summer days as "DOG DAYS" This is when the water temperatures have risen rather high and oxygen levels…
Bent Tree to host Summer Junior Golf League
MATTOON — There will be a retirement party for longtime Mattoon High School teacher, baseball and volleyball coach Mark Jackley today (Wednesd…
CHARLESTON — Jim Treat has been fine tuning and working on his '85 Mustang and it's really starting to pay off with his second win in a row al…
Post 88 Juniors score 5 unanswered to beat Rantoul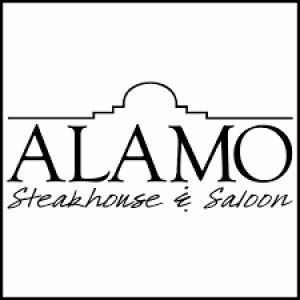 Alamo Steak House & Saloon
SULLIVAN -- Jeff Myers, a long time assistant, including a total of seven years at Central A&M and one at Decatur St. Teresa, has been nam…
CHARLESTON — The Charleston Parks and Recreation Department 12th annual Alex Russell Memorial Fishing Derby last Saturday drew 60 kids. 
CHARLESTON -- A total of 11 from the area made the all-Apollo Conference softball team for the 2018 season. Six were from Charleston and five …
CHARLESTON — The 27th annual Charleston Trojan Classic golf tournament was Friday under hot and muggy conditions, but no rain. The event is sp…
MATTOON — The 11th annual Junior American Legion Firecracker Classic saw Mattoon Post 88 go 2-0 on the opening day. Post 88 started the day wi…
Alex Russell Memorial Kids' Fishing Derby Saturday
BETHANY -- The Shelby County Junior American Legion team won its season-opener Tuesday beating the Illini Krush 10-6.