MATTOON -- Fans were allowed in the Coles County Speedway for races Friday There were 24 entries over five classes of cars to battle it out fo…
Molly Day isn't sure is she's a trailblazer, but she hopes she can be an inspiration for future female drivers.
Declaring "the noose was real," NASCAR officials on Thursday released a photo of the rope found in the speedway garage stall of Black driver B…
The noose found hanging in Bubba Wallace's garage stall at Talladega Superspeedway had been there since at least last October, federal authori…
TALLADEGA, Ala. — Ryan Blaney held onto the lead after a restart with two laps to go Monday, earning his second straight win at Talladega Supe…
Federal authorities on Monday confirmed they are investigating the discovery of a noose found in the Talladega Superspeedway garage stall of B…
TALLADEGA, Ala. — NASCAR said late Sunday that a noose was found in the garage stall of Bubba Wallace at the NASCAR race in Talladega.
The return to high school sports looks like it's a little bit closer to happening.
Take a trip down memory lane with these 19 high school basketball photos from our archives!
Lincoln Prairie Conference members Okaw Valley and Arcola are two of the area volleyball programs  enjoying the first phase of the IHSA's "Ret…
I was on vacation when the Illinois High School Association voted on moving the boys high school basketball state tournament from Peoria back …
They don't know if they'll have a season yet, but the Bloomington High School boys soccer team is learning to social distance to get in shape.
The IHSA said Wednesday it has approved Stage 2 of its Return to Play guidelines and submitted the plan to the Illinois Department of Public H…
Eastern Illinois University has an incredibly rich history with football.
Iziah Gulley as had his fair share of change and adversity to overcome in his life, but the Eastern Illinois redshirt senior linebacker has ta…
COLORADO SPRINGS, Colo. - The College Swimming and Diving Coaches Association of America (CSCAA) has selected the Eastern Illinois University …
Jenna Braldey Hilligoss, a 2007 Mattoon graduate,was already inducted into the Lake Land Athleteics Hall of Fame and now she will be inducteed…
During the spring semester Eastern Illinois Athletics announces its candidates for its yearly awards at the Senior Reception in April. Due to …
IOWA CITY, Iowa — Former Iowa running back Akrum Wadley ripped the Hawkeyes earlier this week, saying he was so mistreated by some coaches he …
During the spring semester Eastern Illinois Athletics announces its candidates for its yearly awards at the Senior Reception in April. Due to …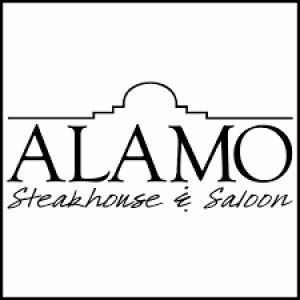 Alamo Steak House & Saloon
SAN DIEGO (AP) — Prized shortstop Fernando Tatis Jr. wore a facemask throughout the reboot of spring training Friday for the San Diego Padres,…
CLEVELAND (AP) — They've been known as the Cleveland Indians since 1915. Those days could be over.
NEW YORK (AP) — Jacob deGrom spent the past two seasons separating himself from almost everyone out there.
NEW YORK (AP) — Getting ready for a high-profile New York Yankees debut at World Series champion Washington on July 23, Gerrit Cole explained …
WASHINGTON (AP) — Dave Martinez's mantra of going 1-0 every day followed the Washington Nationals to their first World Series title.
CHICAGO (AP) — To new manager David Ross, Wrigley Field looked as good as ever.
His N-95 mask squarely in place, Mike Trout stroked line drives, streaked around the bases and caught flyballs at Angel Stadium. The sport's b…