A new organization of minority coaches on Friday sharply criticized NCAA eligibility standards set to take effect next year for incoming fresh…
BALTIMORE (AP) — From a Kentucky horse farm to a sales ring in Saratoga to Bob Baffert's barn at Santa Anita, American Pharoah gave every indi…
BALTIMORE (AP) — Bob Baffert can only hope the finish of the Preakness Stakes turns out better than the position draw.
The wild card berth used to be a big deal in the major leagues.
The Cardinals have a bullpen problem, and there's little evidence that suggests it will go away anytime soon. The Cardinals have lost 36 games…
MIAMI — Cardinals ace Chris Carpenter woke up Wednesday morning feeling strong enough to play catch two days earlier than planned. He hoped to…
EUGENE, Ore. — Time hasn't been on Dorian Ulrey's side, but he certainly has made the most of it.
Every major sporting event in this country has a signature personality trait we can immediately identify. There's a little touch of sadomasoch…
ST. LOUIS — It's fast becoming a theme to Adam Wainwright's season.
ST. LOUIS — The news that came late at night a decade ago Monday left St. Louis in mourning, led to an outpouring of emotion perhaps never see…
FRANKLIN, Tenn. — Three NFL coaches will honor the late Mike Heimerdinger, a longtime NFL assistant coach and coordinator, by helping his foun…
SAN FRANCISCO — By the end of the Father's Day weekend, there will be plenty of stories to tell at the U.S. Open. It will be all the usual stu…
ST. LOUIS — Former Cardinals manager Tony La Russa is using his role in the 83rd All-Star Game to hold a reunion of sorts with the same coachi…
Professional basketball fools us at times like this. All over the sports world, hoops fans are celebrating the coming of this year's NBA Final…
It's stunning and sad news that I'll Have Another has been scratched from the Belmont Stakes with a tendon injury. If the horse is hurting, th…
I have no idea what's going on with Jaime Garcia. But I'm a hack sportswriter, not a doctor. So I wouldn't be in position to know what's happe…
The Cardinals had an opportunity to restock their talent base at the top of the 2012 amateur draft, thanks to compensatory picks gained for fr…
It's not a secret, actually. But let's go inside the numbers to take a look at why the Cardinals' Yadier Molina has become one of the best-hit…
Before we allow this very important debate about the importance of player safety in pro football to disintegrate into a silly exercise of infa…
ST. LOUIS — The Cardinals altered one element of the annual pre-game celebration — and it just happened to be a late rewrite of the lineup tha…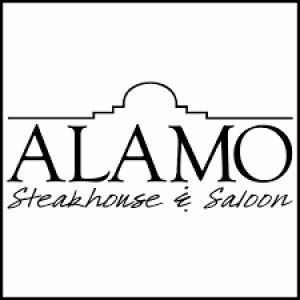 Alamo Steak House & Saloon
ST. LOUIS — First baseman Lance Berkman avoided the disabled list Thursday but will likely miss the next three games due to a Grade 1 calf str…
New Cardinals manager Mike Matheny demonstrated some clear tendencies during his team's season-opening road trip.
CHARLESTON — "Gods do not answer letters."
JUPITER, Fla. — It's from his many times on first against the Cardinals, as opposed to his few times at first for the Cardinals, that Lance Be…
MIAMI — Righthander Kyle Lohse has started a season opener for the Cardinals before although he didn't have to talk to anybody about it the da…
JUPITER, Fla. — Cardinals third baseman David Freese hit .397 and drove in 21 runs in 18 postseason games last year, including three rather me…
JUPITER, Fla. — Chris Carpenter believes he will pitch this season for the Cardinals but has no idea when a short-circuited right shoulder mus…