It's not quite the same as watching live competition this summer, but these nine documentaries might just help feed your Olympic fever.
Morgan Freeman narrates this powerful look back at how a 22-year-old Cleveland wonder almost single-handedly spoiled Adolf Hitler's party plan…
The Romanian gymnast took home three gold medals in 1976, but this film is more interested in what happened after the 14-year-old made history…
This Usain Bolt bio works as a great companion piece to "The Last Dance." The filmmakers not only capture the Jamaican legend's speed, but als…
This 2016 series, which originally ran on Lifetime, goes into the homes of six Olympic hopefuls as they compete for a chance to go to Rio. The…
Taking in all five hours of this 1984 Los Angeles Games retrospective may seem like a daunting marathon, but the filmmakers have chopped up th…
The film features many highlights from the Mexico City Games, including the dramatic showdown between Czechoslovakia and Russia in women's gym…
This new documentary doesn't touch on Serge Ibaka's performance at the 2012 Games that led Spain to a silver medal, but you see plenty of the …
This subtitled masterpiece on the 1964 Summer Games is shot with such elegance that you may think you're spending a night at the ballet.
Those who haven't read "The Boys in the Boat" can at least get their feet wet with this abbreviated but riveting narration of the University o…
The Tokyo Olympics might not be held next summer unless there is a vaccine or other medical advancement regarding the coronavirus, a Japanese …
Former Eastern Illinois athlete Lauren Doyle was on track to join an elite company of former Panther athletes this fall as a member of the Uni…
WEST GROVE, Pa. (AP) — Despite the Tokyo Olympics being postponed because of the coronavirus pandemic, medal-winning equestrian Phillip Dutton…
Medal-winning equestrian Phillip Dutton, a six-time Olympian in eventing, exercises almost daily with horses at the farm in the rolling hills …
The International Olympic Committee took the extraordinary step Tuesday of postponing the 2020 Tokyo Games, which were scheduled to start July…
Prime Minister Shinzo Abe proposed a one-year postponement for the Tokyo Olympics during talks with IOC President Thomas Bach.
U.S. wrestling champion Joe Rau is learning to bake.
There are no plans to cancel the Tokyo 2020 Games despite the coronavirus outbreak in Asia, Olympic organizers have confirmed.
Social activist and soccer icon Megan Rapinoe has had one heck of a year. After leading the US Women's National Soccer team to a World Cup tit…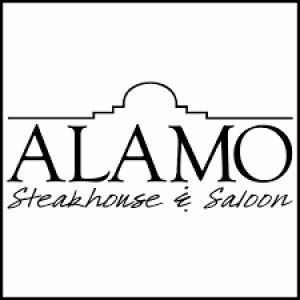 Alamo Steak House & Saloon
Russia has been banned from next year's Tokyo Olympics and other major sports events for four years on Monday as punishment for "flagrant mani…
Russian athletes should be again forced to compete as neutrals at next year's Olympics in Tokyo and other major events, a key World Anti-Dopin…
It's the 24th world championship medal for U.S. gymnast Simone Biles, breaking a tie on 23 with the Belarusian men's gymnast Vitaly Scherbo.
DOHA, Qatar — Renowned track coach Alberto Salazar, who trained four-time Olympic champion Mo Farah, along with a gold medalist and other top …
STANFORD, Calif. — Olympic champion Ryan Lochte made an emphatic return to competition Wednesday, swimming the fourth-fastest time by an Ameri…
JACKSONVILLE, Fla. - For 12 days in South Korea, the only contact Mike and Christina Dressel had with their 22-year-old son, Caeleb, was eithe…
WASHINGTON - After an 18-month Senate investigation found the U.S. Olympic Committee failed to protect athletes from sexual abuse, a pair of s…