Dave Shadow looks at birds saying, "We have a bird feeder just outside our sun room window that attracts many species both winter and summer. …
For many years, lily pads have been my preferences of fishing habitat. I like to fish deep water with a Carolina rig or a big jig, but that al…
With state parks shuttered due to the coronavirus pandemic, Southern Illinoisans have rediscovered Crab Orchard National Wildlife Refuge. Visi…
I might preface the rest of these ramblings with a bit of personal philosophy. I have found that most every day is about as good as you make i…
Those that fish each started fishing their fishing differently.
For Robert Kerans, there is nothing quite like the challenge of landing a muskie. 
It's quite obvious that our current pandemic has detrimental effects on us from many fronts. The physical aspect is obvious, the loss of worki…
The return to high school sports looks like it's a little bit closer to happening.
Take a trip down memory lane with these 19 high school basketball photos from our archives!
Lincoln Prairie Conference members Okaw Valley and Arcola are two of the area volleyball programs  enjoying the first phase of the IHSA's "Ret…
I was on vacation when the Illinois High School Association voted on moving the boys high school basketball state tournament from Peoria back …
They don't know if they'll have a season yet, but the Bloomington High School boys soccer team is learning to social distance to get in shape.
The IHSA said Wednesday it has approved Stage 2 of its Return to Play guidelines and submitted the plan to the Illinois Department of Public H…
Eastern Illinois University has an incredibly rich history with football.
Iziah Gulley as had his fair share of change and adversity to overcome in his life, but the Eastern Illinois redshirt senior linebacker has ta…
COLORADO SPRINGS, Colo. - The College Swimming and Diving Coaches Association of America (CSCAA) has selected the Eastern Illinois University …
Jenna Braldey Hilligoss, a 2007 Mattoon graduate,was already inducted into the Lake Land Athleteics Hall of Fame and now she will be inducteed…
During the spring semester Eastern Illinois Athletics announces its candidates for its yearly awards at the Senior Reception in April. Due to …
IOWA CITY, Iowa — Former Iowa running back Akrum Wadley ripped the Hawkeyes earlier this week, saying he was so mistreated by some coaches he …
During the spring semester Eastern Illinois Athletics announces its candidates for its yearly awards at the Senior Reception in April. Due to …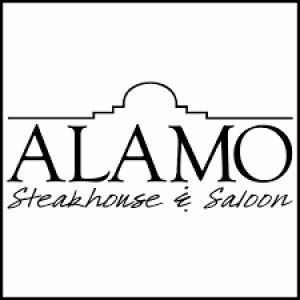 Alamo Steak House & Saloon
Freddie Freeman tests positive for COVID-19. Masahiro Tanaka gets hit in the head by a line drive. David Price announces he won't play this season.
NEW YORK (AP) — With Masahiro Tanaka crumpled motionless on the mound, Aaron Judge repeatedly waved behind home plate and scolded a video jour…
MILWAUKEE (AP) — Milwaukee Brewers veteran Ryan Braun said he's more likely to continue playing beyond 2020 because of the unusual circumstanc…
ANAHEIM, Calif. (AP) — Shohei Ohtani is doing twice as much work as his Los Angeles Angels teammates again, and he's thrilled about it.
Dodgers pitcher David Price will not play this season because of concerns over the coronavirus pandemic, delaying his Los Angeles debut until …
PITTSBURGH (AP) — Josh Bell wanted to make a statement with his actions, a way to channel the disgust the Pittsburgh Pirates first baseman fel…
AMERICAN FORK, Utah (AP) — A former Philadelphia Phillies pitcher and three others died in a plane crash in rural Utah.