Follow live scores and updates from the NFL.
Follow live scores and updates from the NFL.
Tom Brady is considered by many to be the Greatest Of All Time. But is the GOAT also the SLOAT (Sorest Loser Of All Time)?
With the Falklands War still fresh on Argentine minds, Argentina played England in the 1986 World Cup where Diego Maradona stepped into footba…
Retired Chicago Blackhawks enforcer Daniel Carcillo says it took a mind-blowing drug to save his brain — and his life. "It was the most amazin…
Follow live scores and updates from the NFL.
Full disclosure — assigning grades to a draft that just happened is typically foolish. Today's reaches are tomorrow's steals, and today's sure…
Time is growing short for the NHL to meet its target of launching the 2020-21 season on Jan. 1, and the list of obstacles is growing longer. W…
Follow live scores and updates from the NFL.
Who will be the first pick in the 2020 NBA Draft? Follow the latest picks and news from the 2020 NBA Draft.
Who better than the writers who have been studying the teams they cover to tell us how they think Wednesday's NBA draft will go down?
Jerry Jones had been giving the idea some thought. The positive test out of Pittsburgh hours after the Cowboys hosted the Steelers accelerated…
The eye in the sky doesn't lie, as they say. And Antonio Brown knows all about surveillance cameras.
From Paul Hornung's time as a Heisman Trophy winner at Notre Dame, through his dominant career with the Green Bay Packers to his exciting life…
Kids, don't listen to your parents. Drink chocolate milk with every meal. In fact, drink it with every snack.
The future appears bright for the national soccer team. The present might not be so bad either.
Midway through the NFL season, who has stood out the most?
Cover your face. Do not take an Uber. Do take your regular coronavirus test. Do not leave the team hotel, unless you're going to the ballpark …
All the details you need to know about the 2020 Masters tournament.
No commercials. No filler. No wasted time.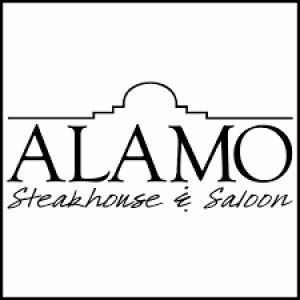 Alamo Steak House & Saloon
Who are the top free agents for week 10? Find out.
The NFL on Tuesday approved a resolution that would expand the playoffs from 14 to 16 teams should regular-season games have to be canceled be…
The Browns placed quarterback Baker Mayfield on the reserve/COVID-19 list Sunday. Mayfield went on the list because he is considered a close c…
Jeff Luhnow sued the Houston Astros for breach of contract on Sunday, alleging that Astros owner Jim Crane and Major League Baseball Commissio…
The NBA's Board of Governors will hold a meeting Thursday while players around the league continue discussions on what's rapidly considered an…
In early 2018, Fox News host Laura Ingraham delivered a diatribe against NBA star LeBron James over remarks to a TV interviewer that were crit…
The NBA and the National Basketball Players Assn. entered another week of negotiations on when and how to start the 2020-21 season with the im…